Copper Harbor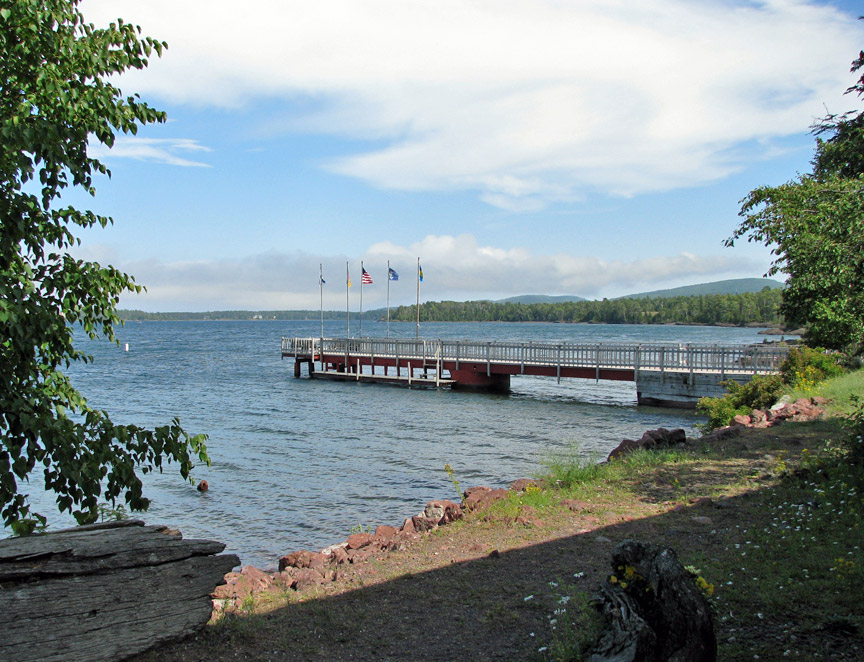 Copper Harbor
Copper Harbor is a small, unincorporated community in northeastern Keweenaw County in the U.S. state of Michigan. It is within Grant Township on the Keweenaw Peninsula that juts from the Upper Peninsula of Michigan into Lake Superior. The town's name alludes to the former use of its harbor as a port for shipping copper mined from local deposits during the mid-19th century. That economic activity no longer exists, and the town's harbor is most used for recreational use such as snowmobiling and for a ferry that connects Isle Royale National Park to northern Michigan.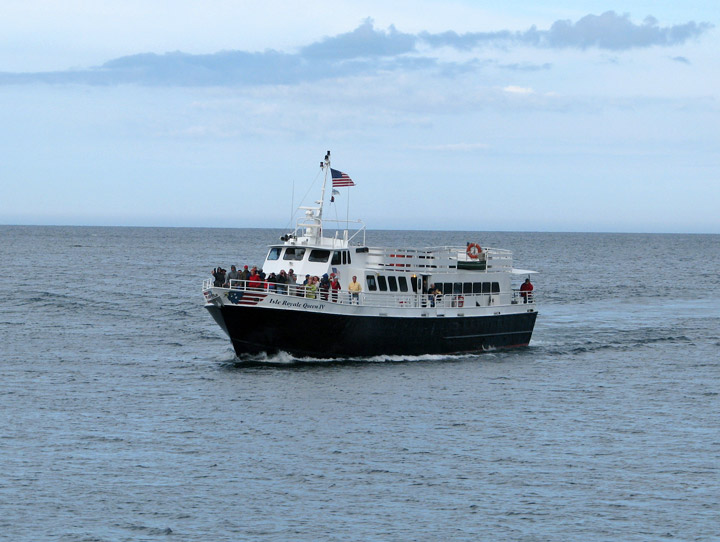 ferry from Isle Royale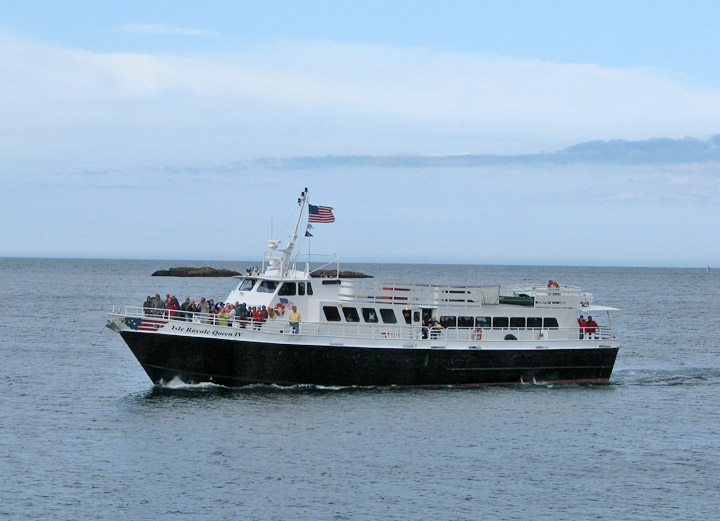 The town is in an area of spectacular scenery; it is the northern terminus of US 41 and the eastern terminus of M-26. Both approaches to Copper Harbor, the shore-hugging M-26 from Eagle Harbor and the more inland, rugged US 41 offer dramatic views, as does the Brockway Mountain Drive overlook. Nearby is Fort Wilkins Historic State Park, a restored 1844 frontier army base originally built to protect the port in the early years of the copper mining boom. Also, one can follow Manganese Road from the town's center to Manganese Falls and the Estivant Pines, among the oldest and tallest remaining strands of virgin white pines located in Michigan.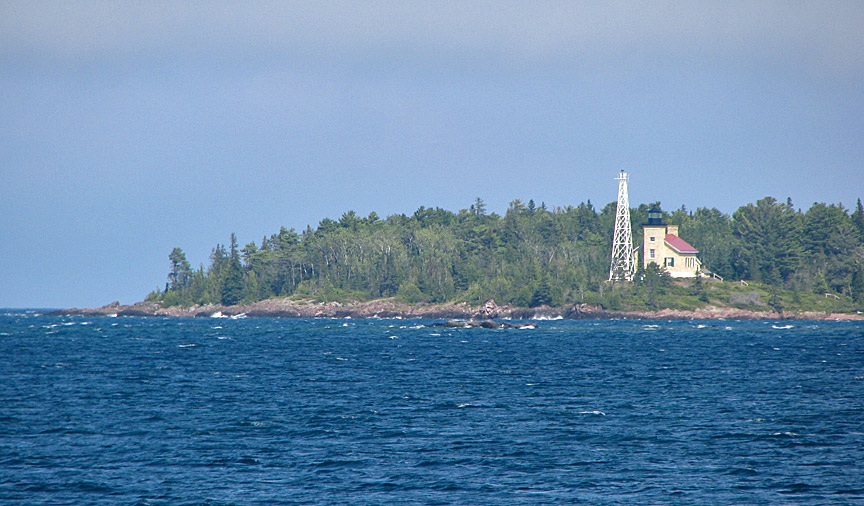 the lighthouse
The Copper Harbor Lighthouse is situated at the opening of the harbor.
Text from Wikipedia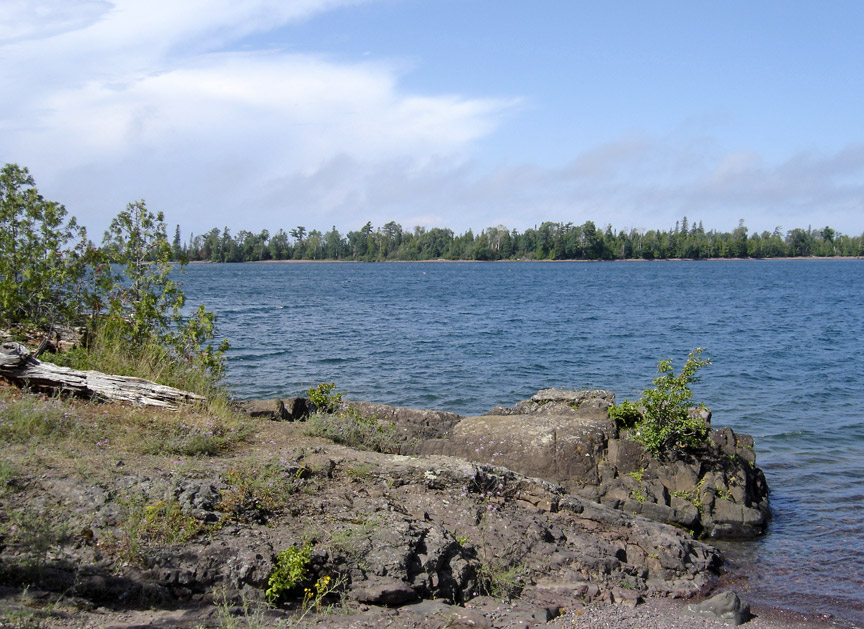 Lake Superior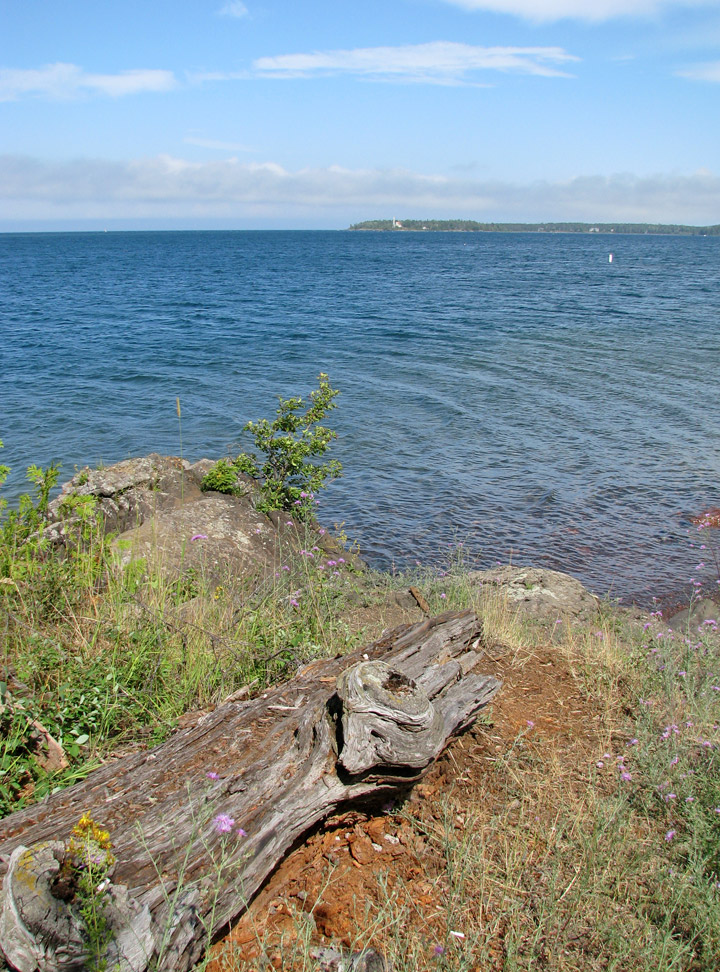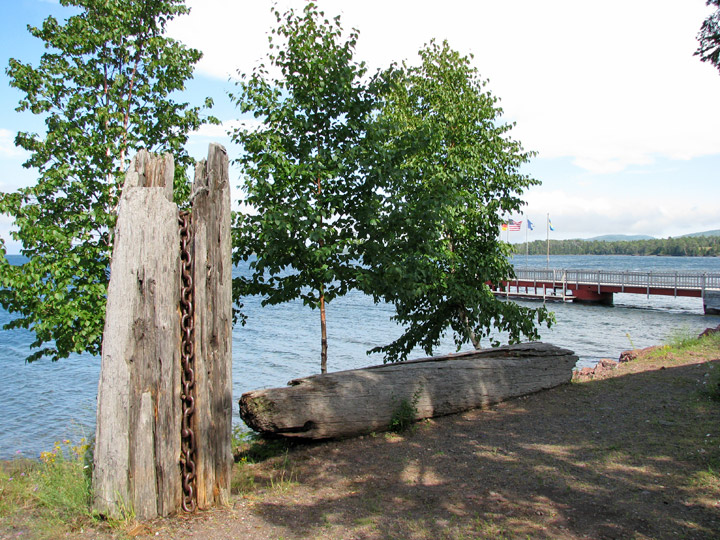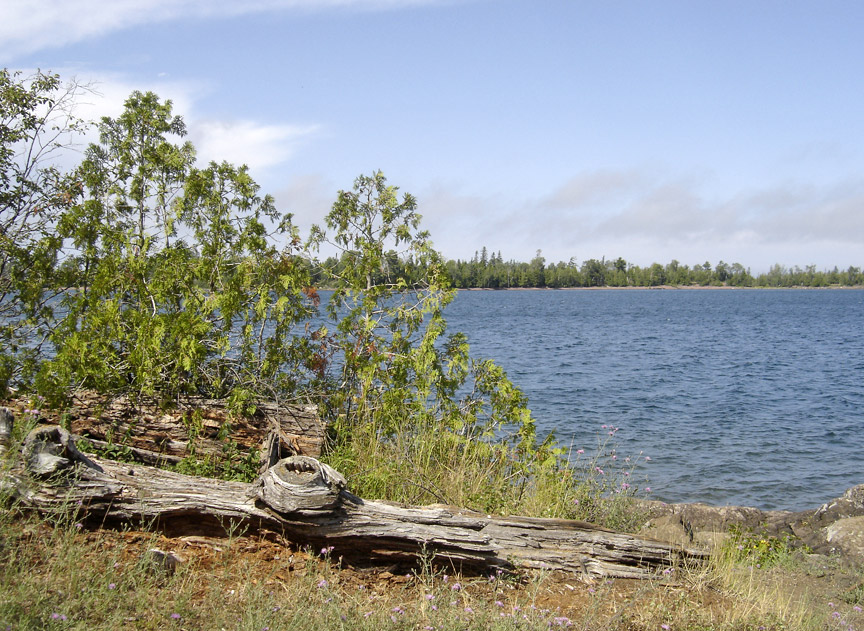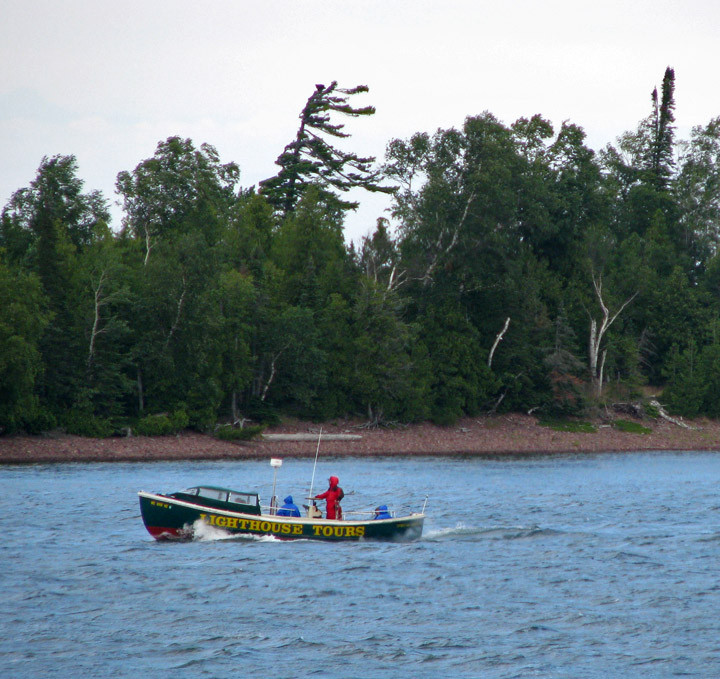 lighthouse tours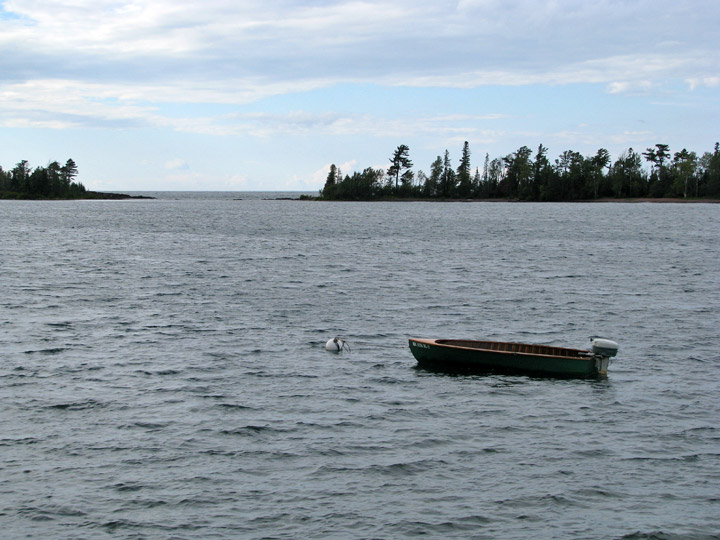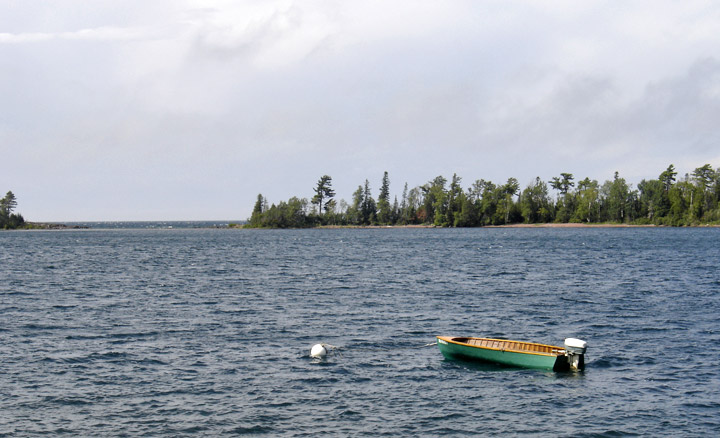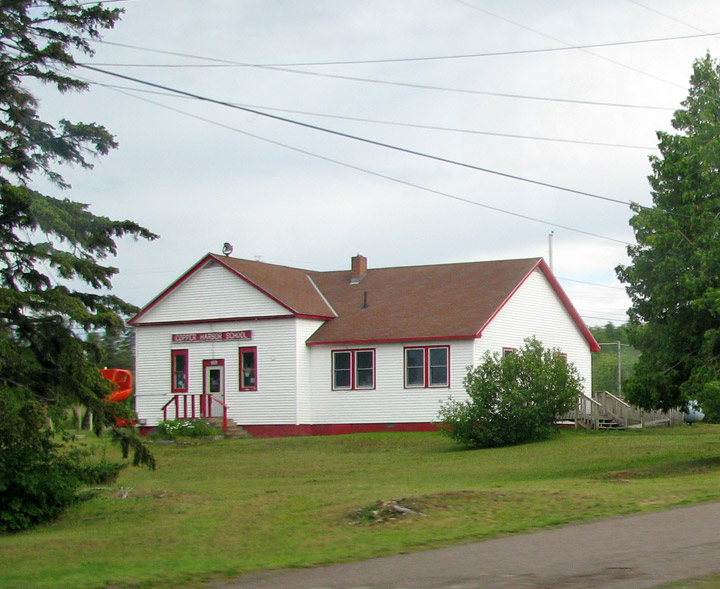 school
---
Harbor Haus Restaurant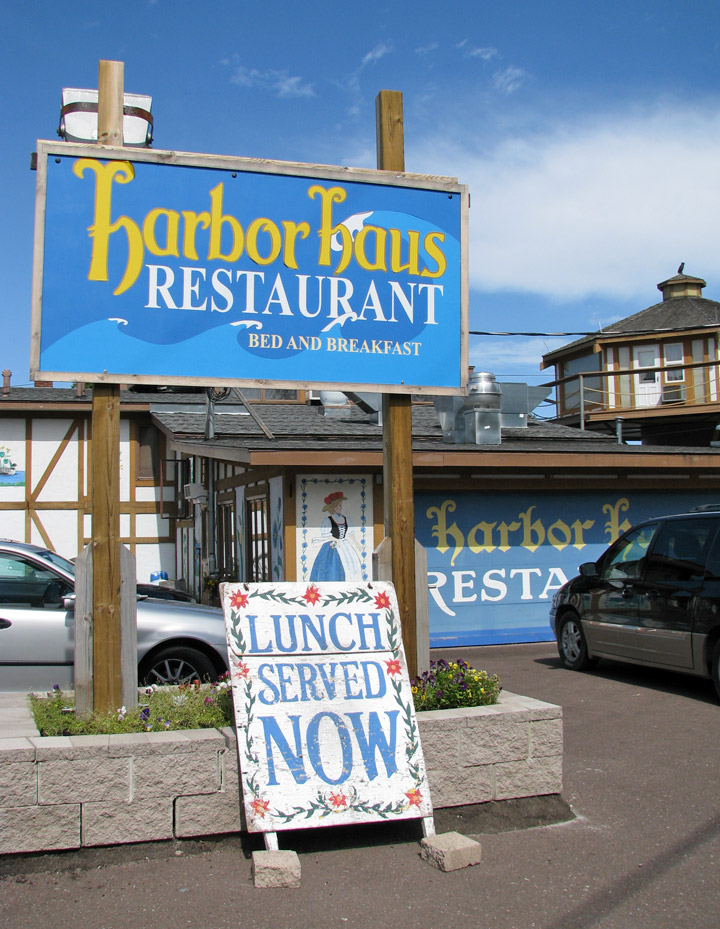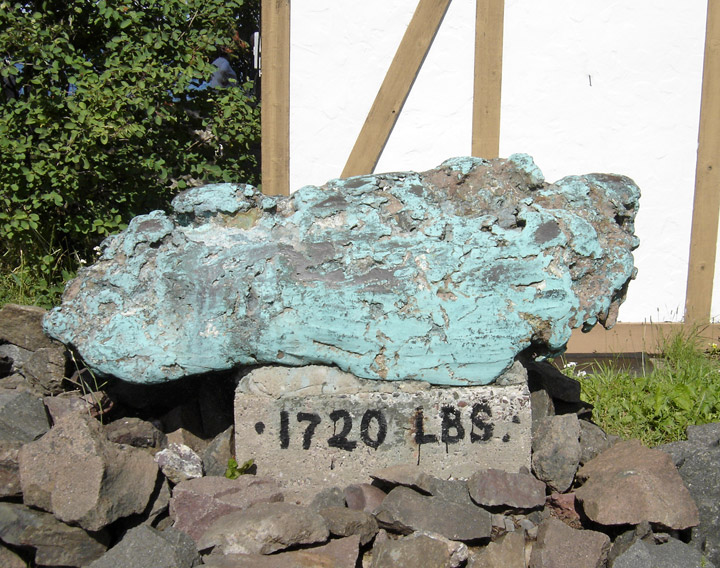 copper ore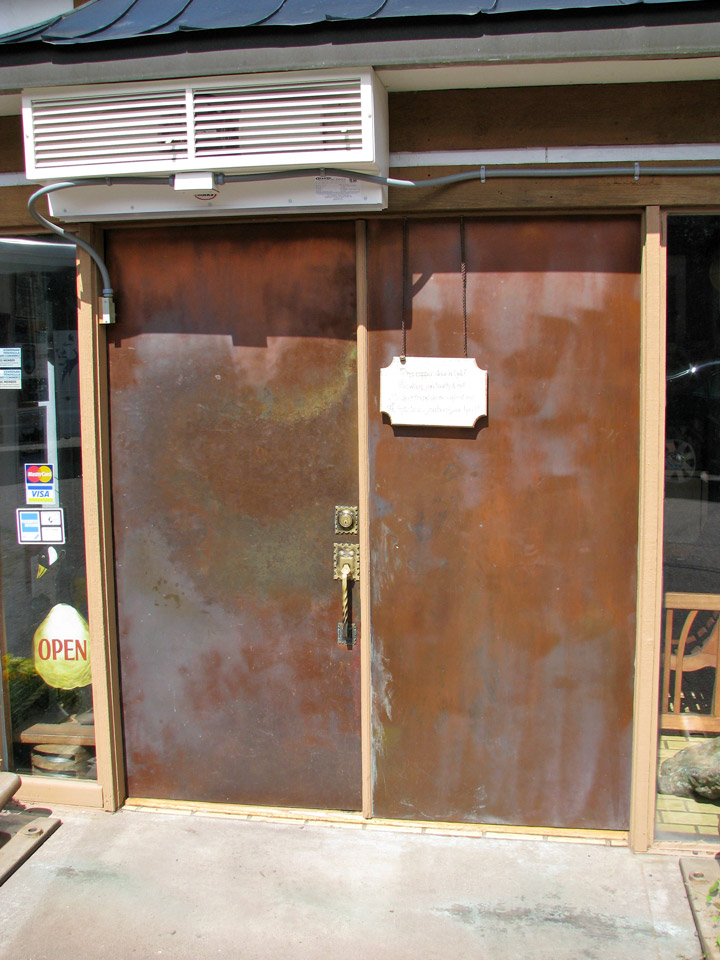 copper doors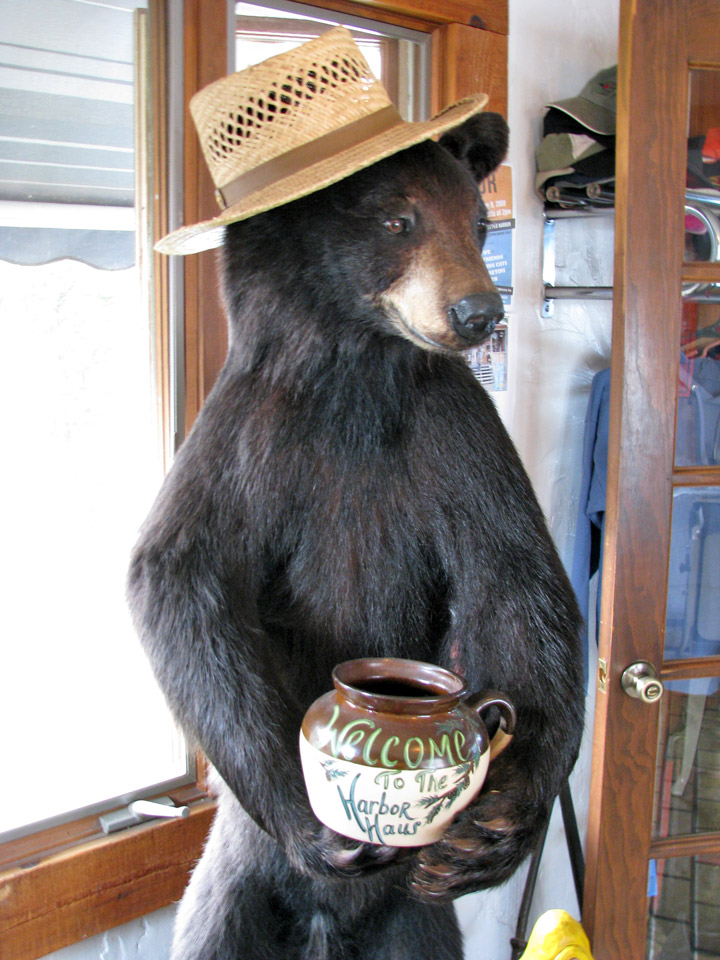 greeter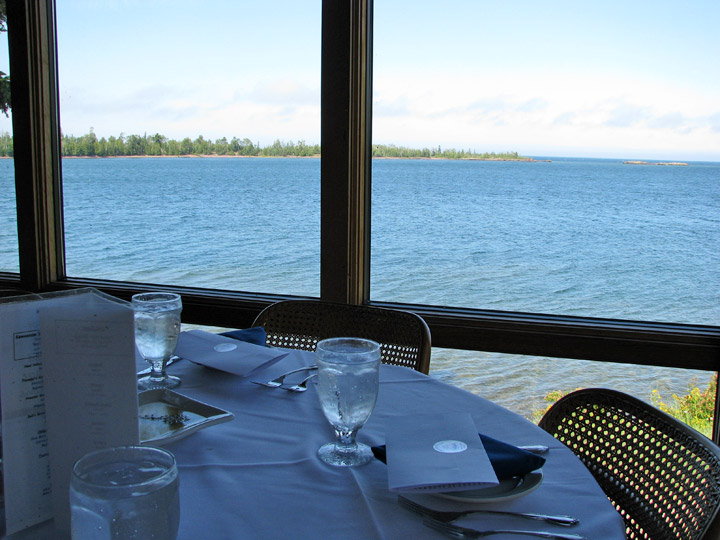 dining with a view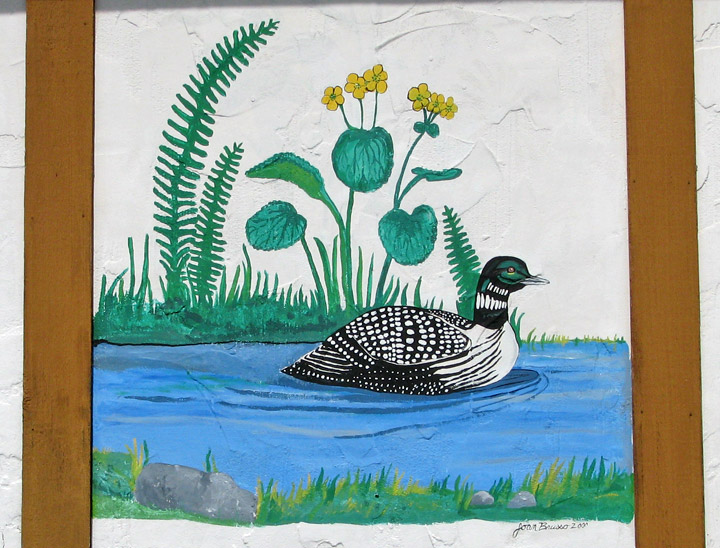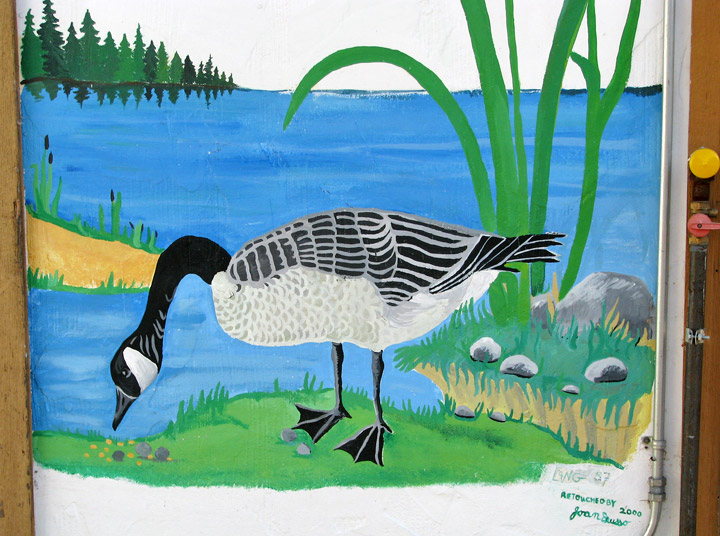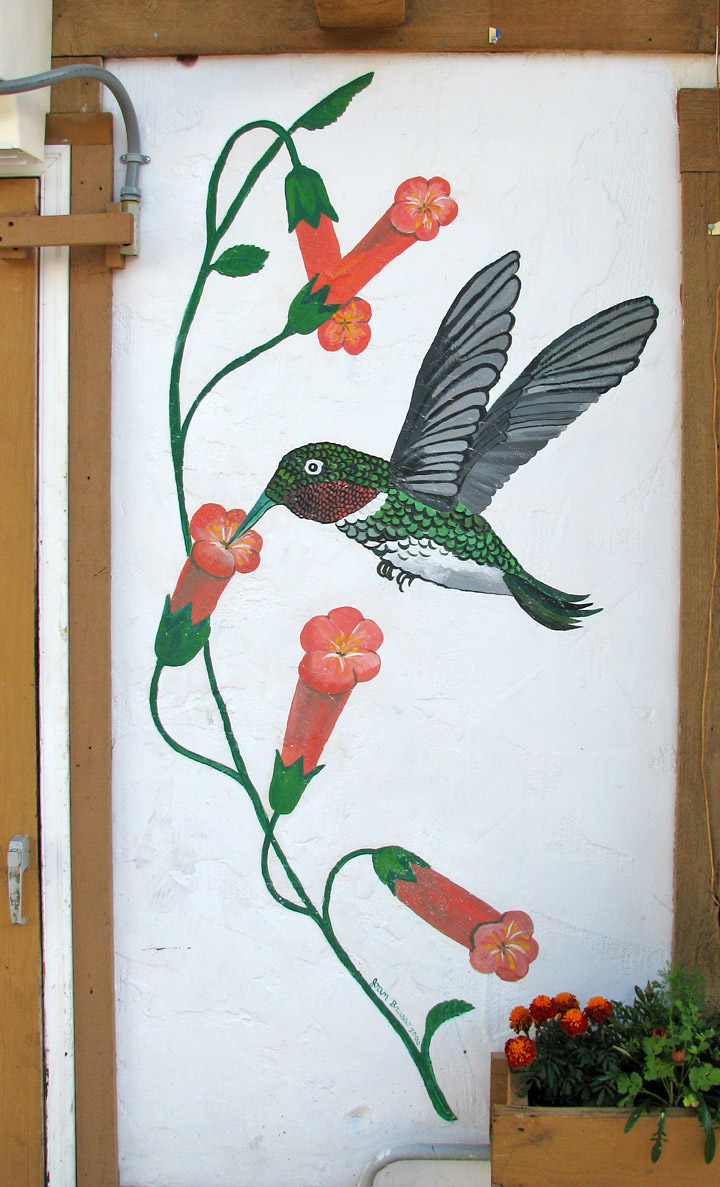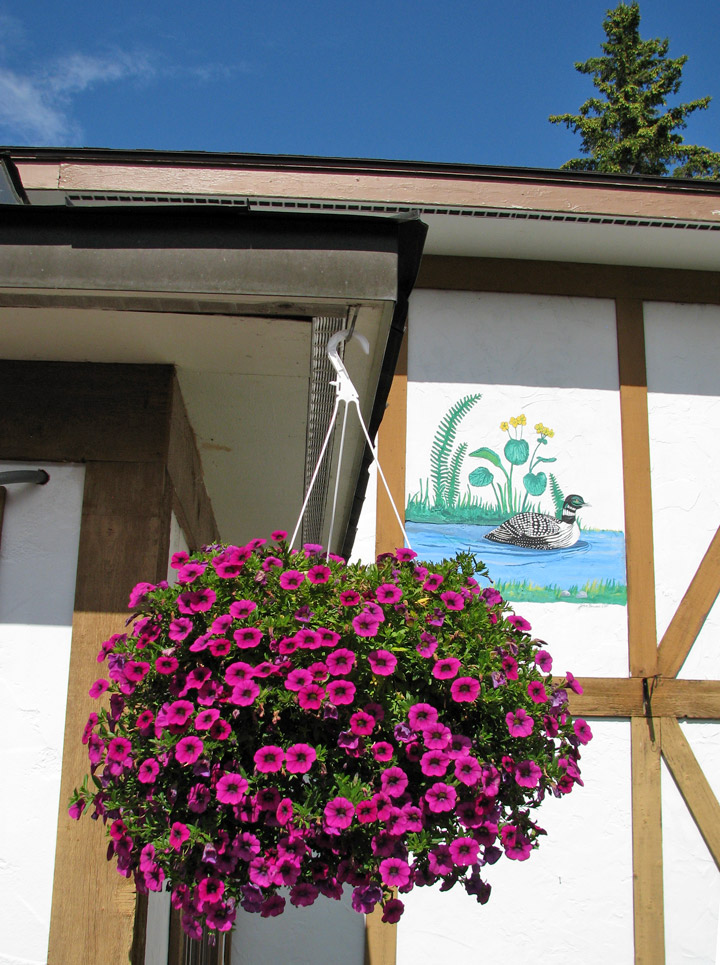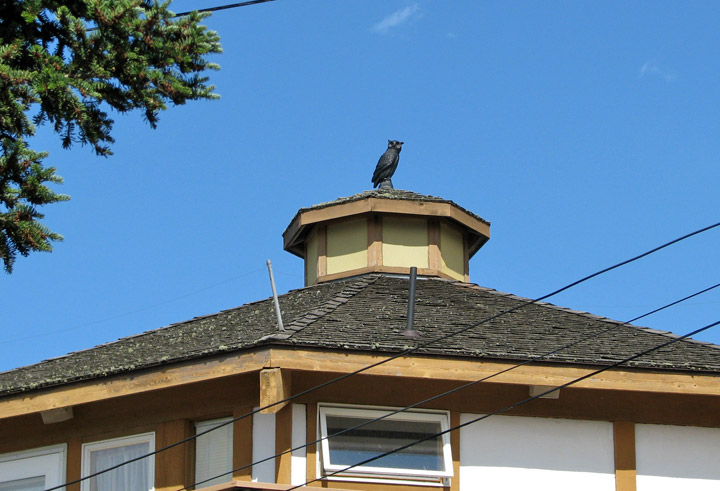 plastic owl model used to discourage the gulls
---
---