Portage Lake Lift Bridge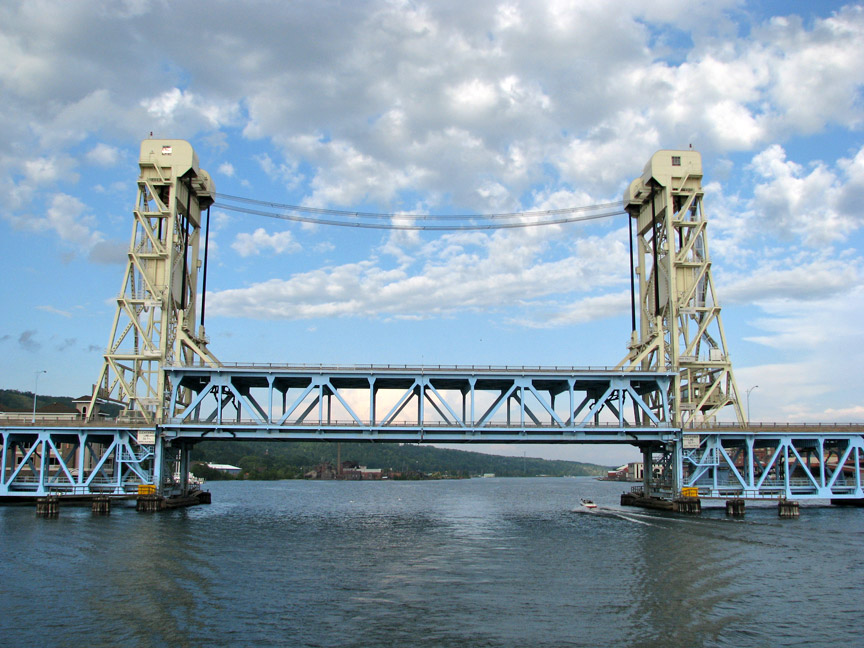 Portage Lake Lift Bridge
The Portage Lake Lift Bridge connects the cities of Hancock and Houghton, Michigan by crossing over Portage Lake, a portion of the waterway which cuts across the Keweenaw Peninsula with a canal linking the final several miles to Lake Superior to the northwest. US 41 and M-26 are both routed across the bridge.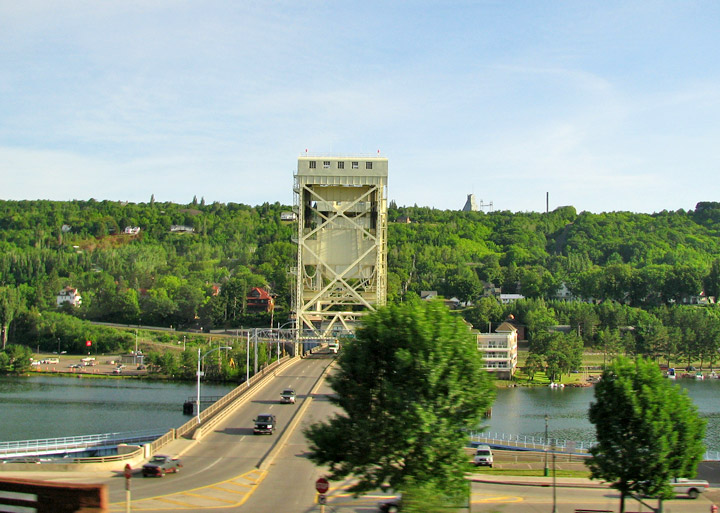 The original bridge on this site was a wooden bridge built in 1875. This was replaced by a steel bridge built by the King Bridge Company in 1901. This bridge was damaged when a ship collided with it in 1905. Repairs were made to the bridge but were unable to fully restore it. In 1959, this bridge was replaced, at a cost of about 11-13 million US dollars (sources vary), by the current bridge which was built by the American Bridge Company.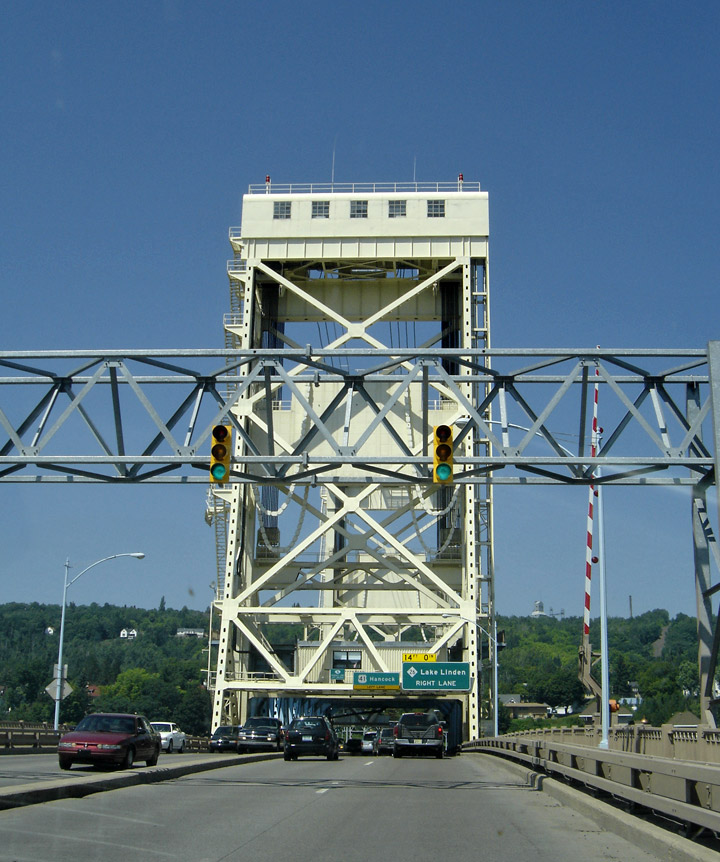 As its name states, the bridge is a lift bridge with the middle section capable of being lifted from its low point of four feet clearance over the water to a clearance of 100 feet to allow boats to pass underneath. The Bridge is the world's heaviest and widest double-decked vertical lift bridge. Its center span "lifts" to provide 100 feet (30 m) of clearance for ships. The bridge is a crucial lifeline, since it is the only land based link between the north (so-called Copper Island) and south sections of the Keweenaw peninsula.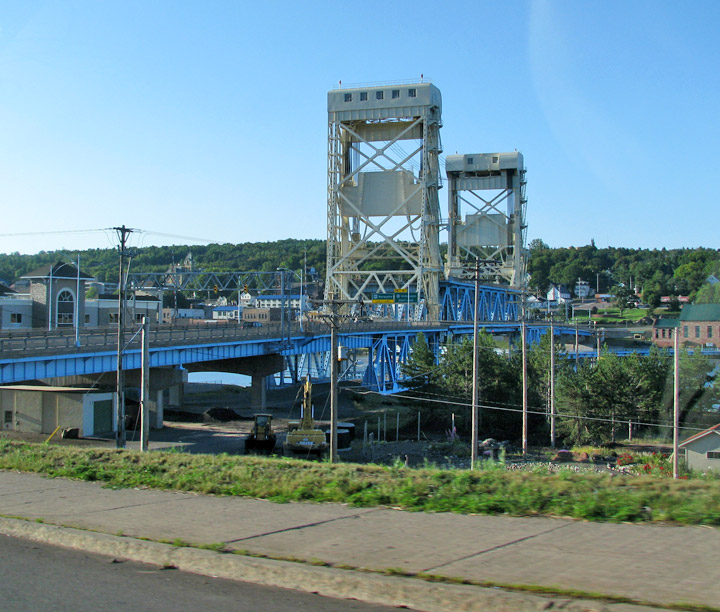 The lower deck of the bridge was originally open to rail traffic, but this level is now a road and it is raised up to road level in the summer for cars. This is done so that smaller boats may pass below without needing to disrupt car traffic. It is lowered in the winter, when ice prevents boats, so that snowmobile traffic that can enter under the roadway.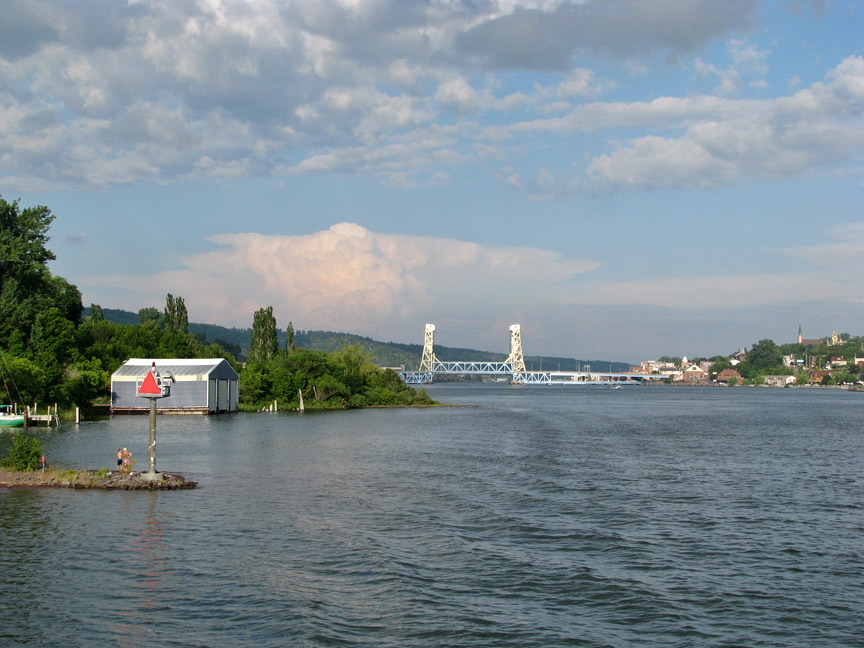 as seen from the Portage Canal
Hancock and Houghton hold an annual celebration called Bridgefest to commemorate the opening of the bridge which united their two communities.
Official name: Portage Lake Lift Bridge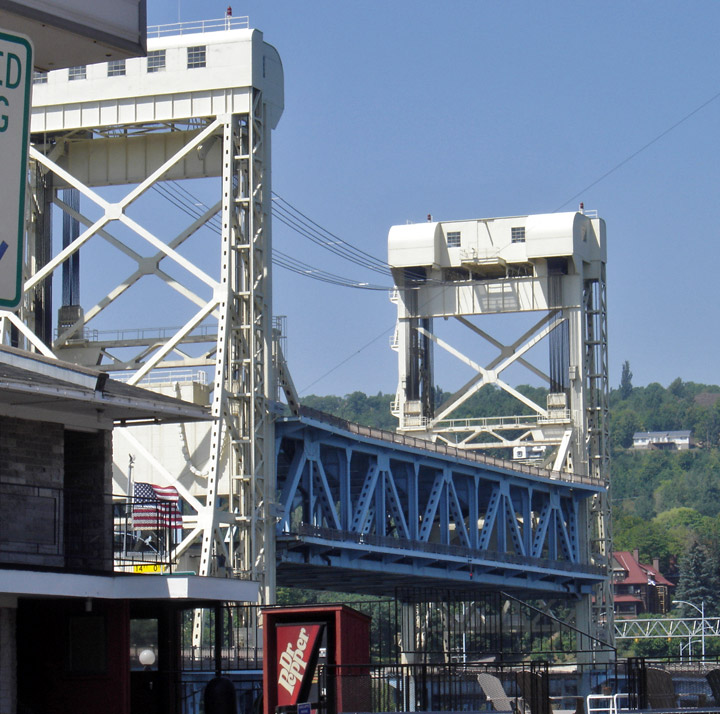 bridge raised
Carries US 41 and M-26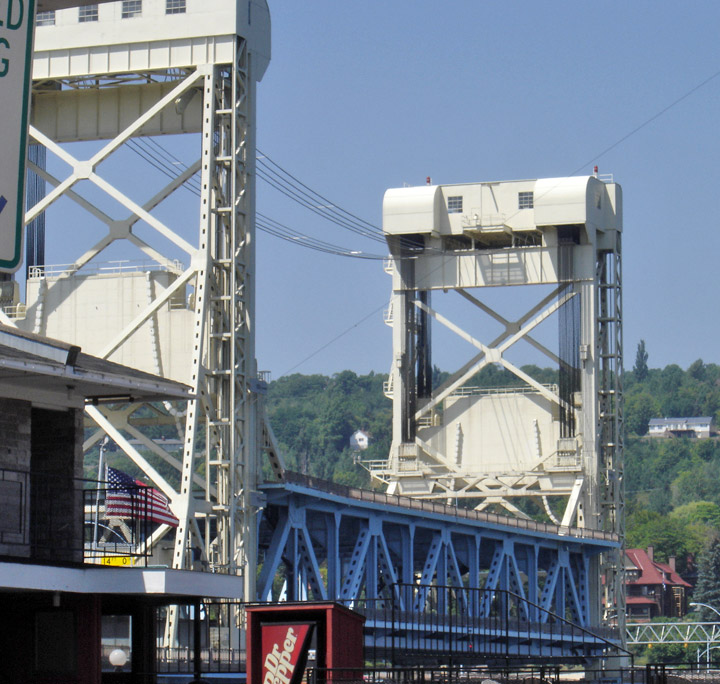 bridge lowered
Crosses Portage Waterway arm of Portage Lake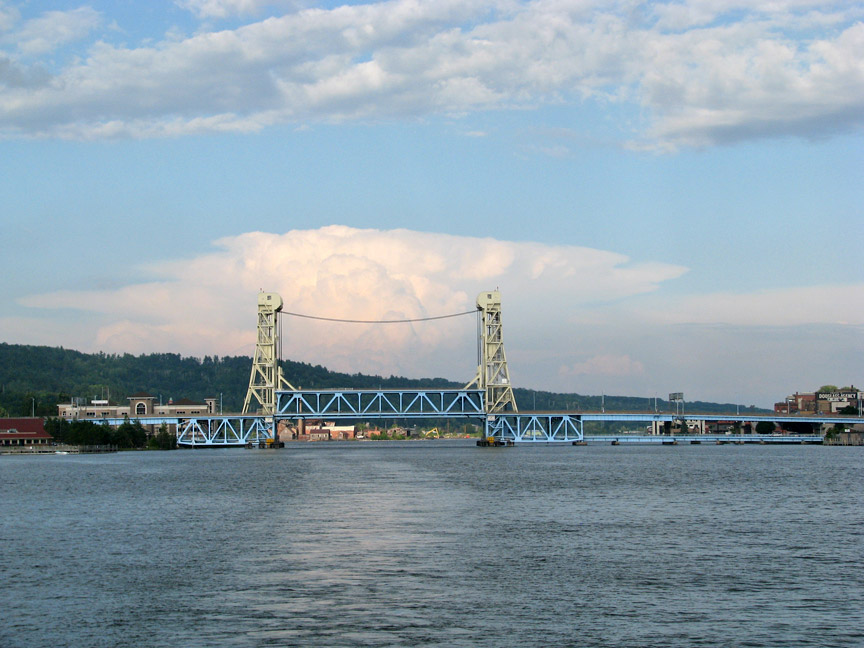 crosses Portage Lake
Locale: Hancock and Houghton, Michigan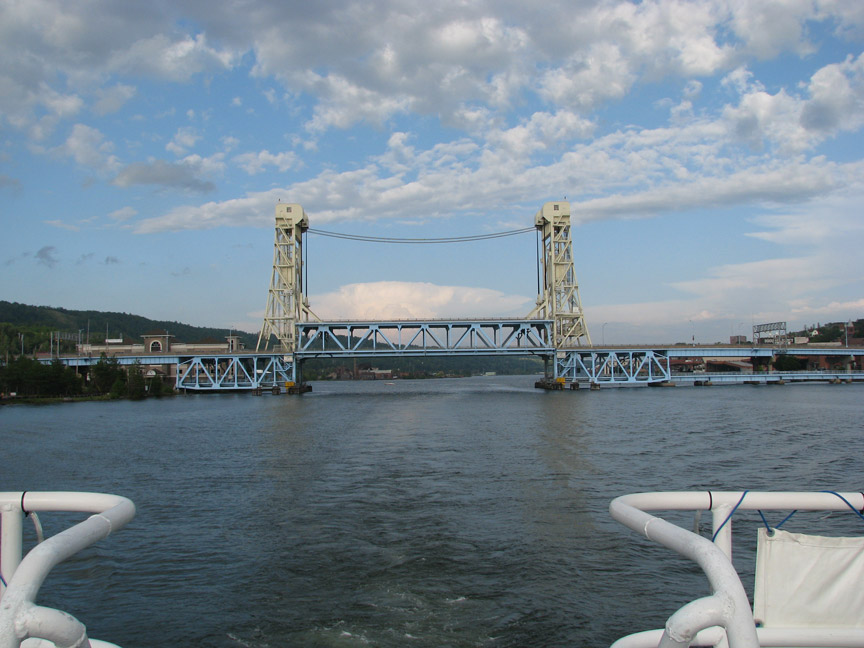 as seen from the cruise boat
Maintained by MDOT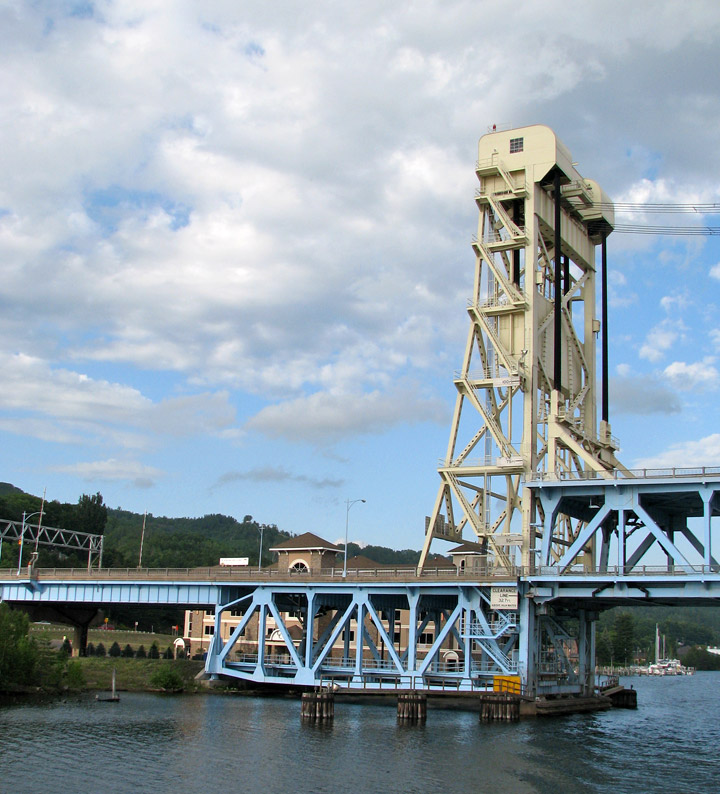 Design: Vertical Lift Bridge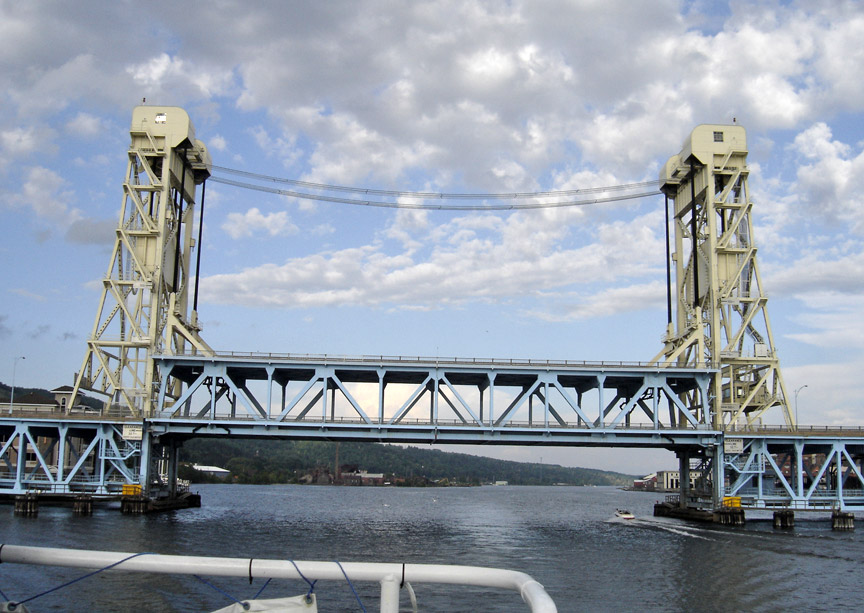 Longest span 250 ft clearance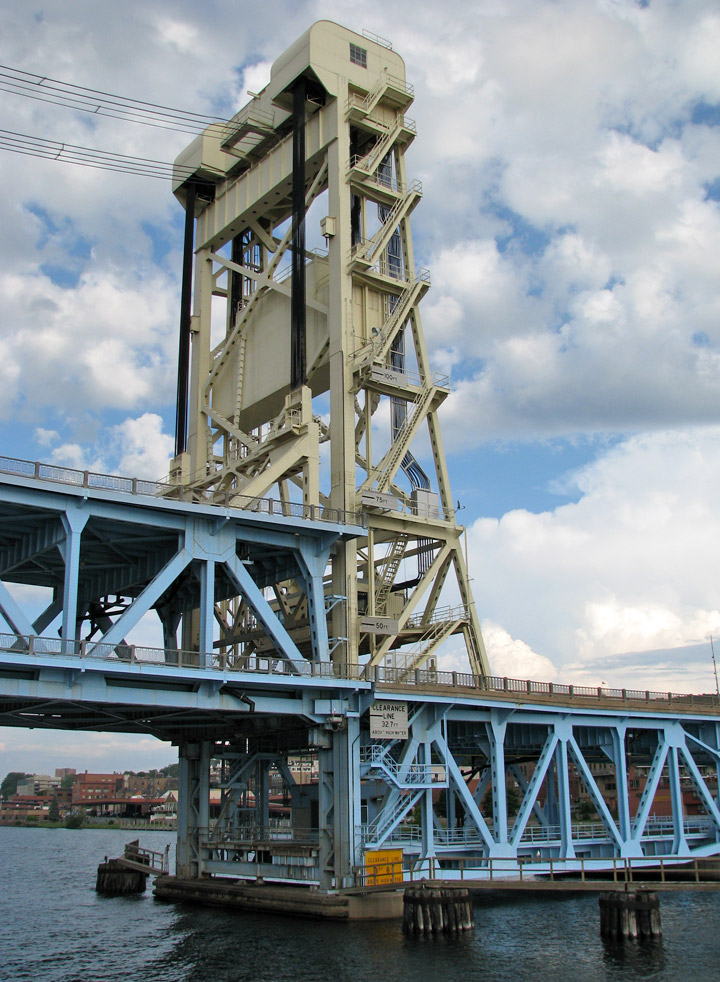 Total length approx 500 ft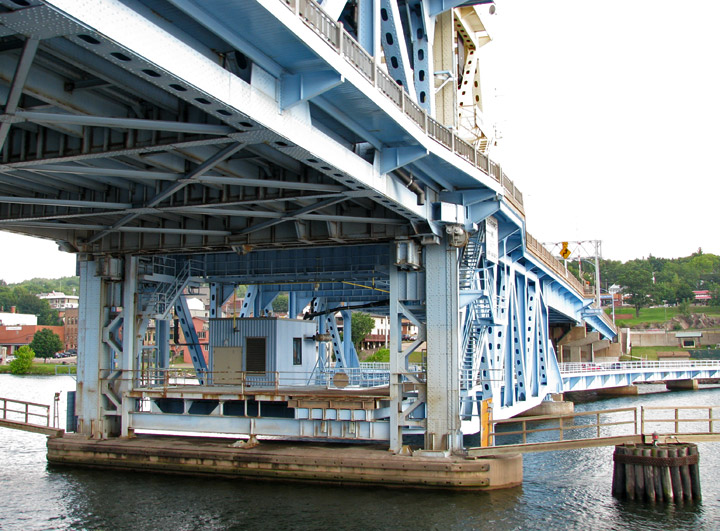 Width upper deck:
- 4 lanes with no shoulders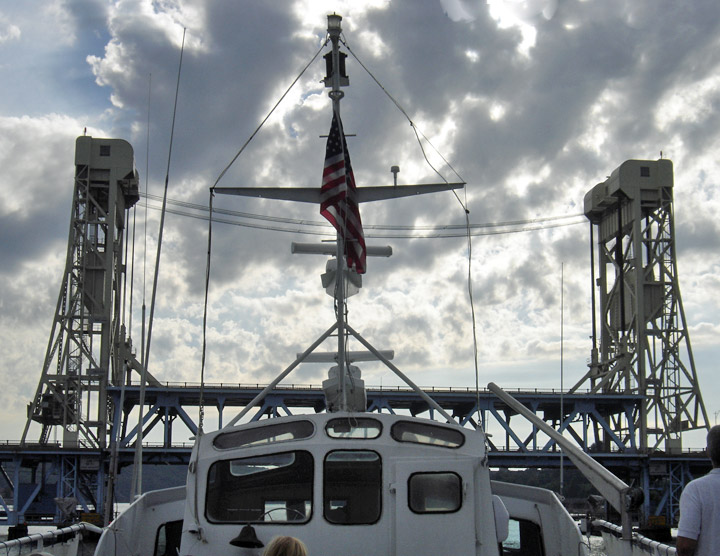 boat approaching the bridge
lower deck:
- 4 lanes with no shoulders
- single track railroad (abandoned 1982)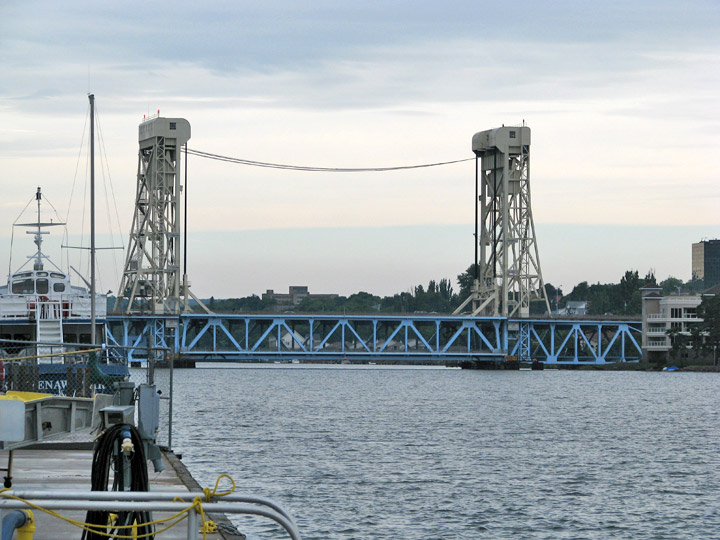 Clearance below 4 ft fully lowered, 32-36 ft raised to intermediate position (lower deck at upper roadway), ~100 ft fully raised)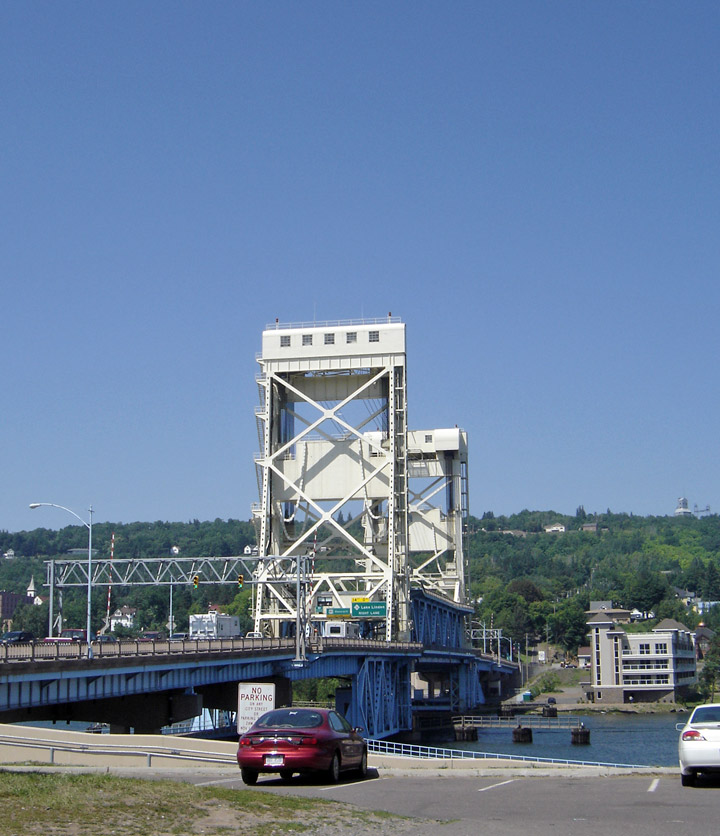 Opening date 1875, 1901, 1959(current)
Text from Wikipedia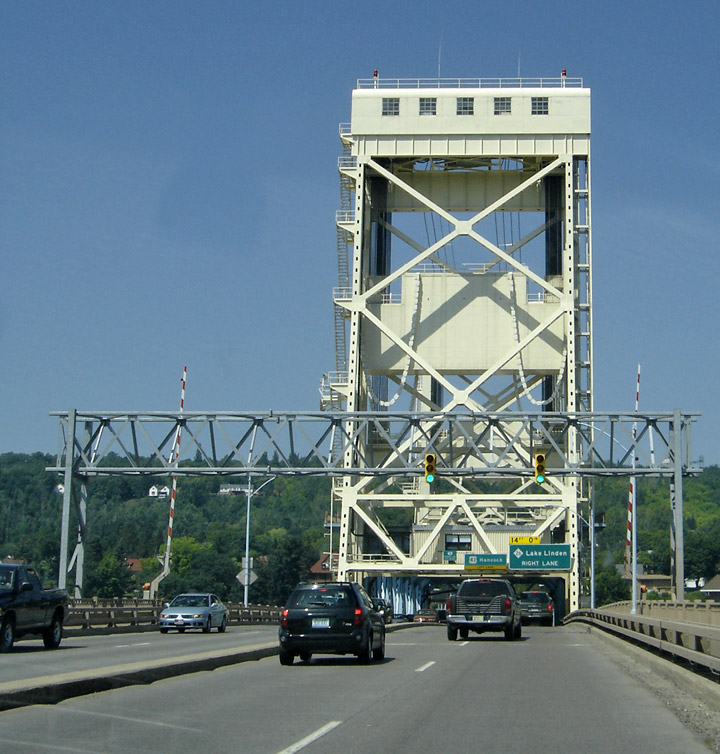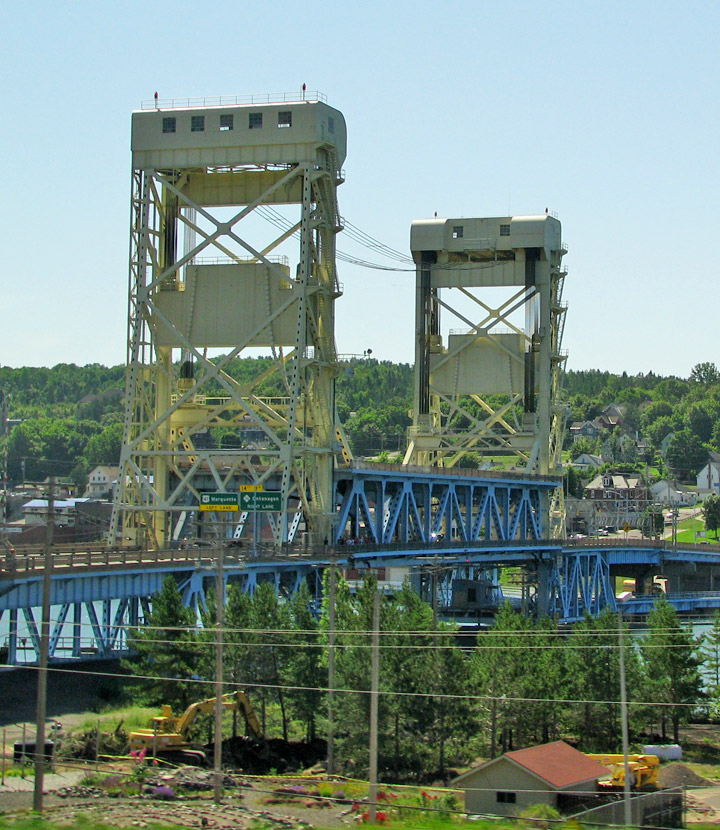 ---
---