Frankenmuth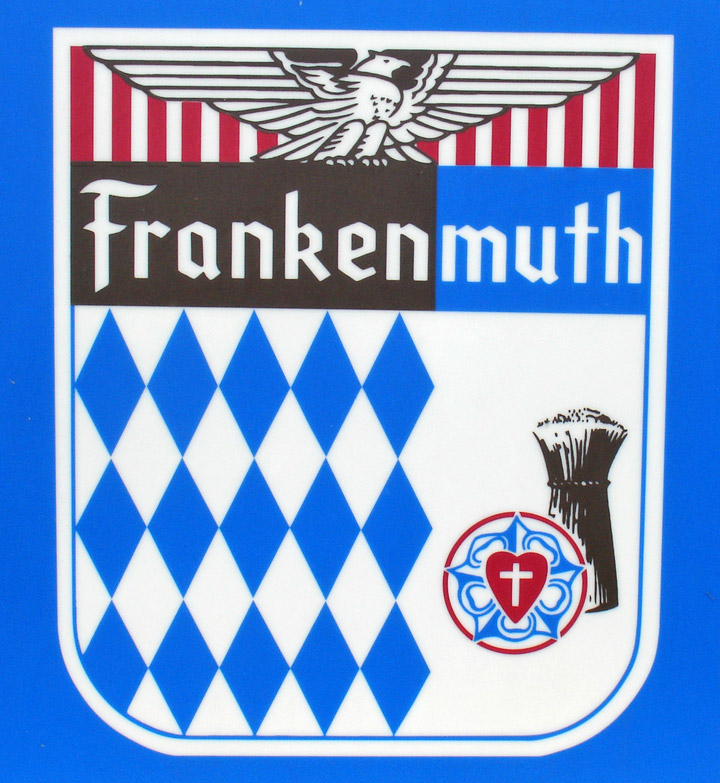 The area was settled and named by conservative Lutheran immigrants from Franconia, (now part of Bavaria) in 1845. The German word "Franken" represents the Province of Franconia in the Kingdom of Bavaria, and the German word "Mut" means courage, thus the city name Frankenmuth means "courage of the Franconians".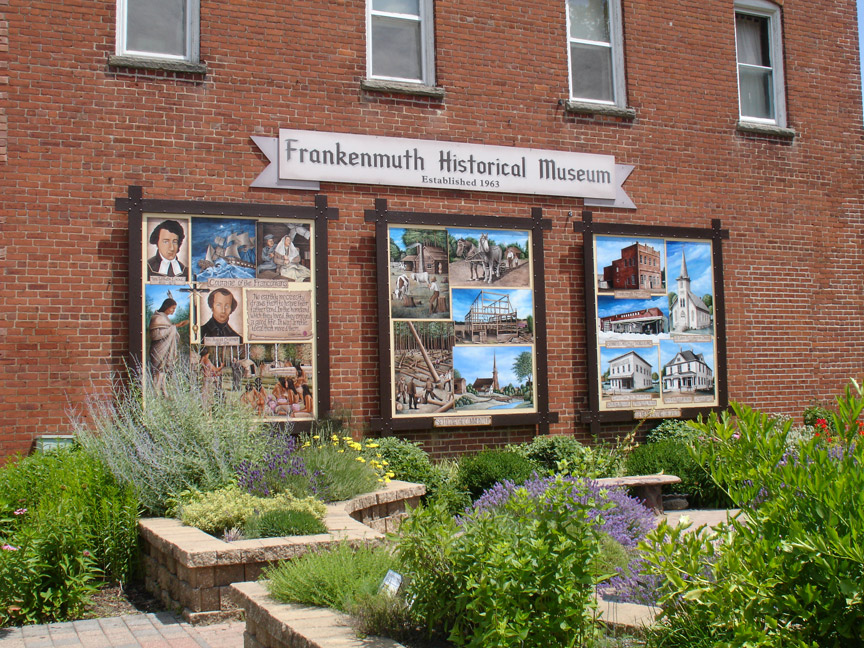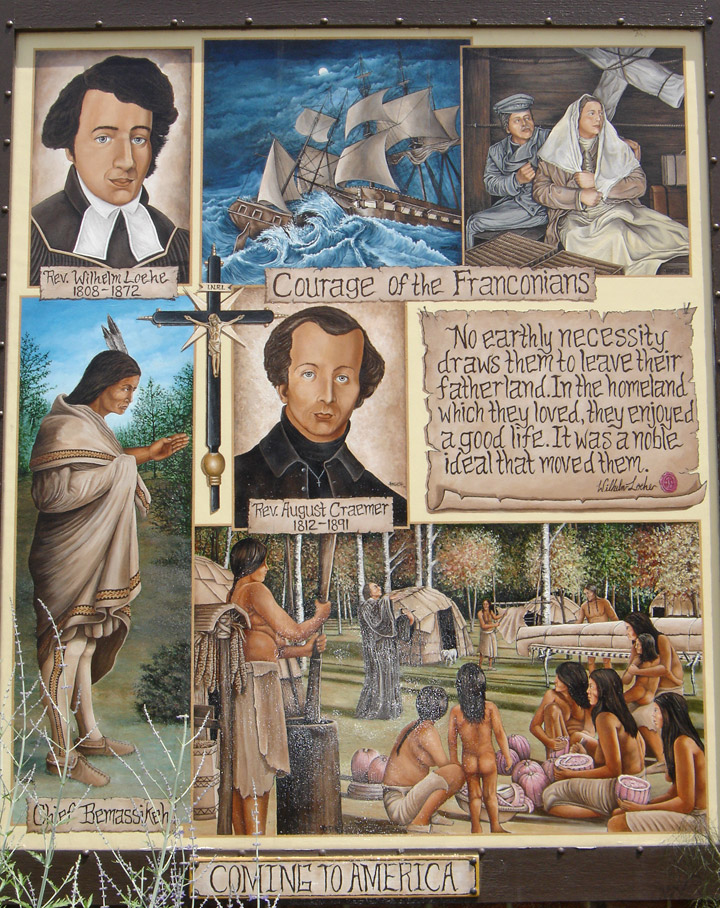 Coming to America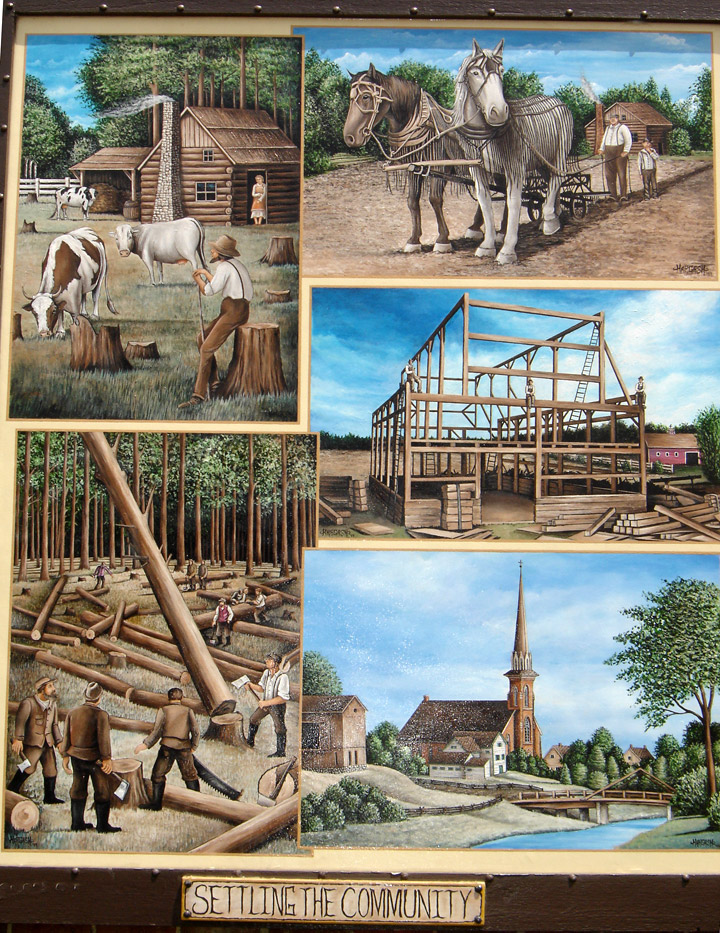 Settling the Community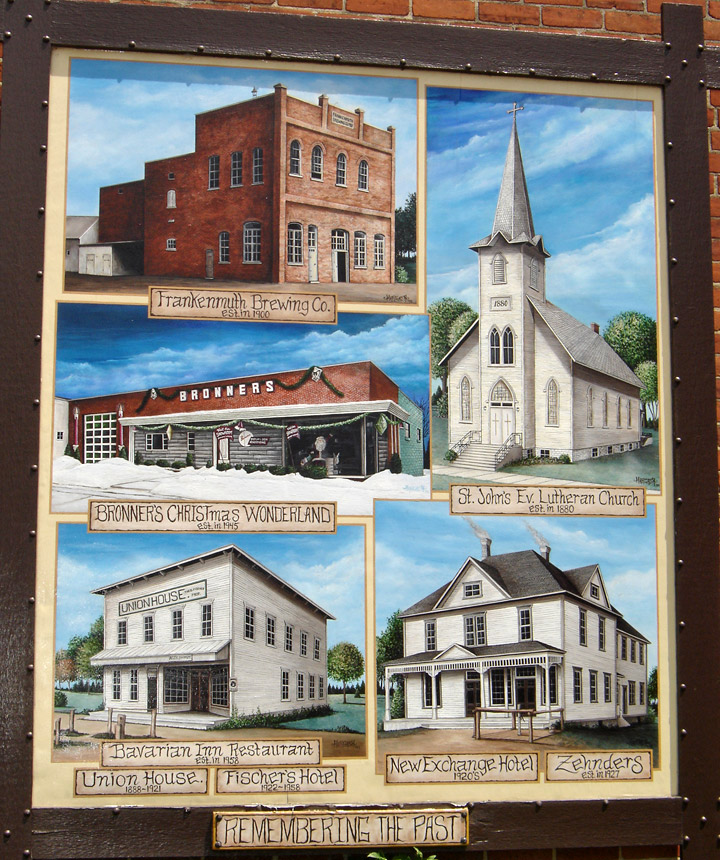 Remembering the Past
The nearby villages of Frankenlust, Frankentrost, and Frankenhilf illustrate that the area remained a magnet for other Germans from the same region even after it lost its original purpose as a mission post for the spread of Christianity to the Chippewa tribe.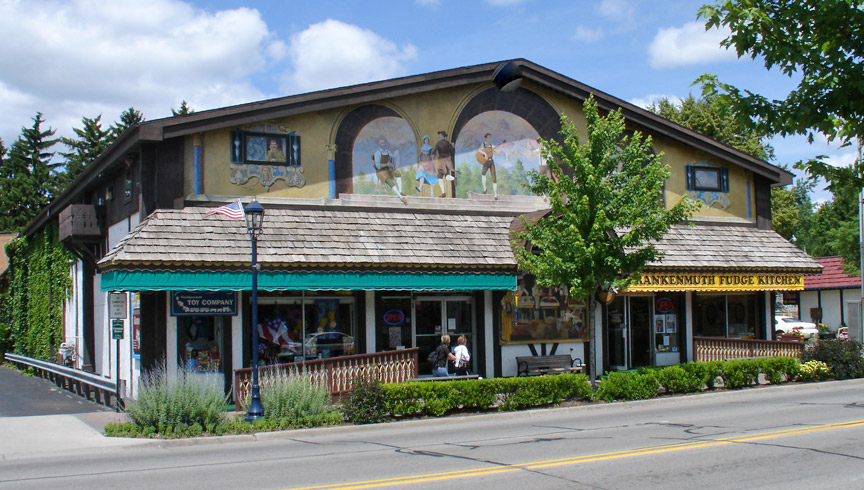 Frankenmuth Fudge Kitchen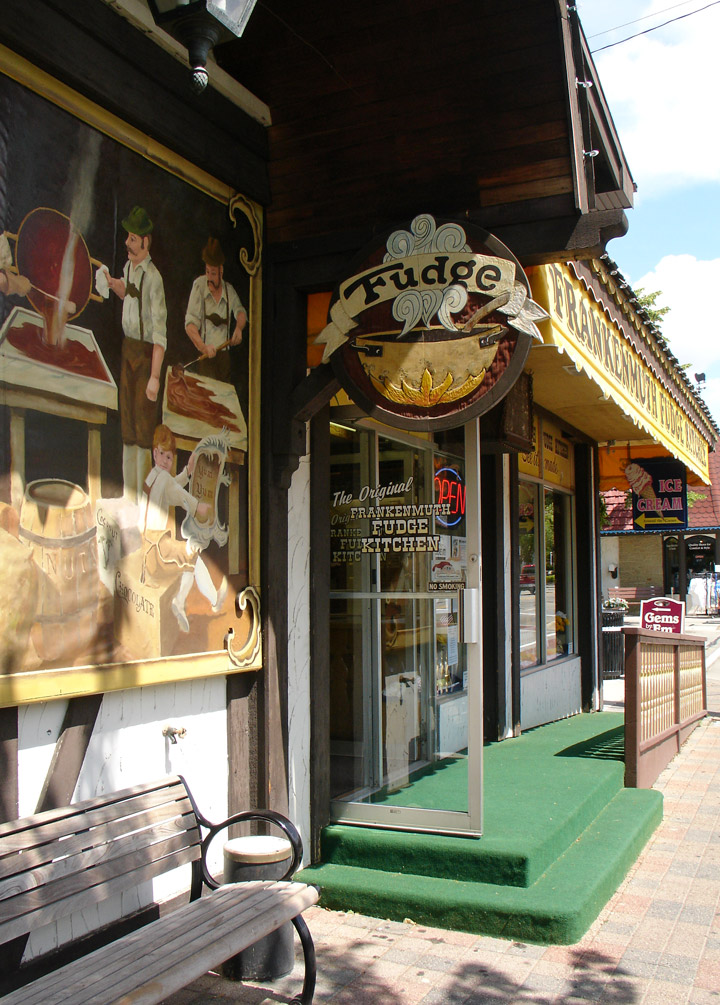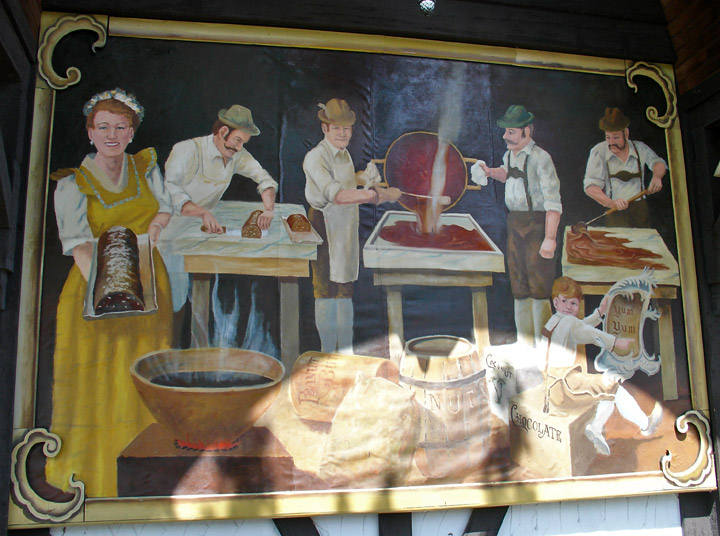 making the fudge
Tourism drives the local economy. Frankenmuth draws over three million tourists annually to its Bavarian-themed shops and restaurants. The most well known of these are Zehnder's and Bavarian Inn restaurants, and Bronner's Christmas Wonderland. Frankenmuth also attracts tourists with festivals and other events throughout the year. The other major employer is Frankenmuth Insurance. It was once the site of a brewery that offered tours to visitors, which has since closed down.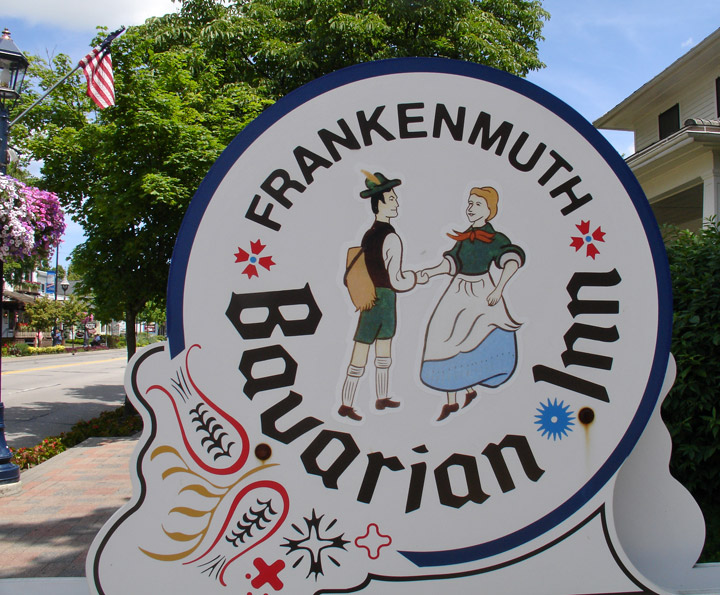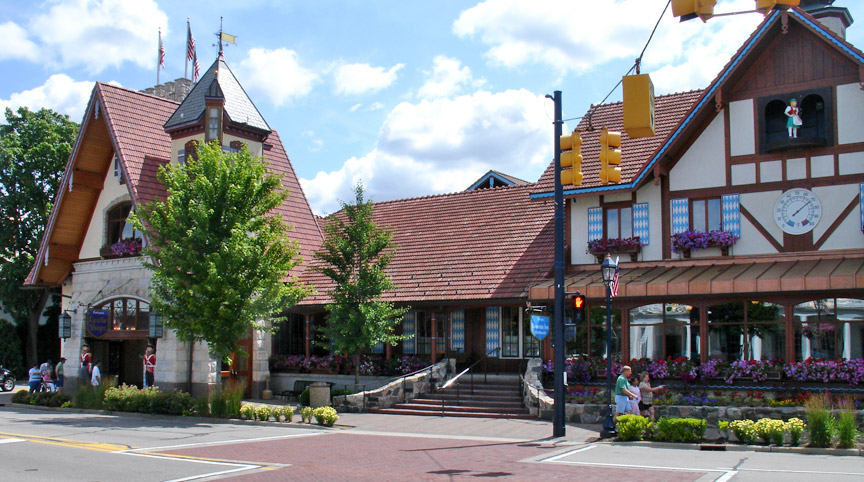 Bavarian Inn
As a tourism measure, the City uses German style signage for roads.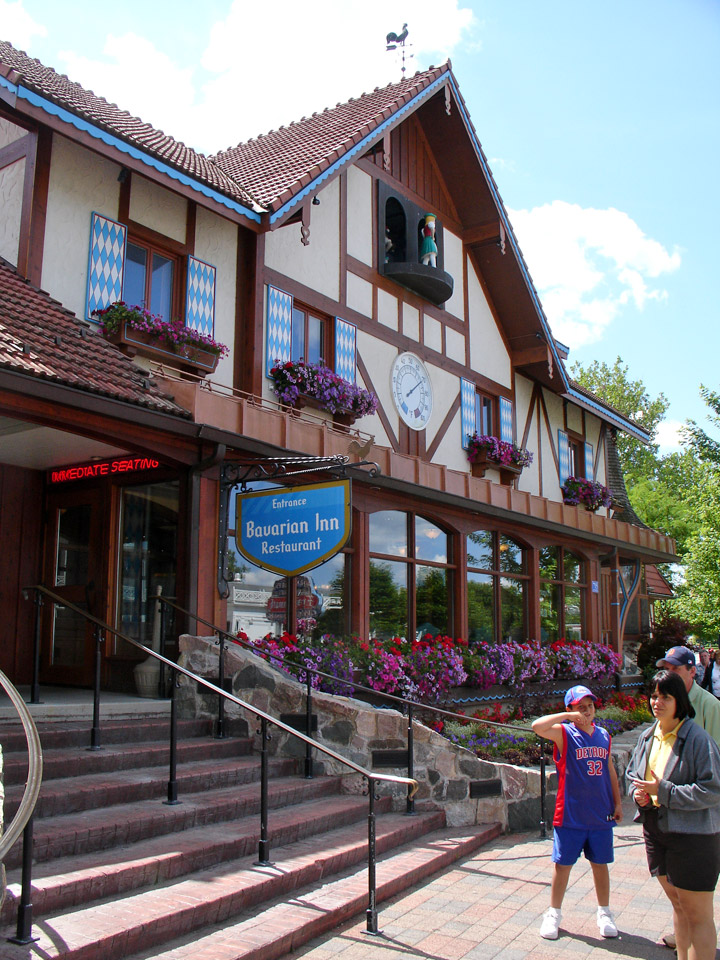 the restaurant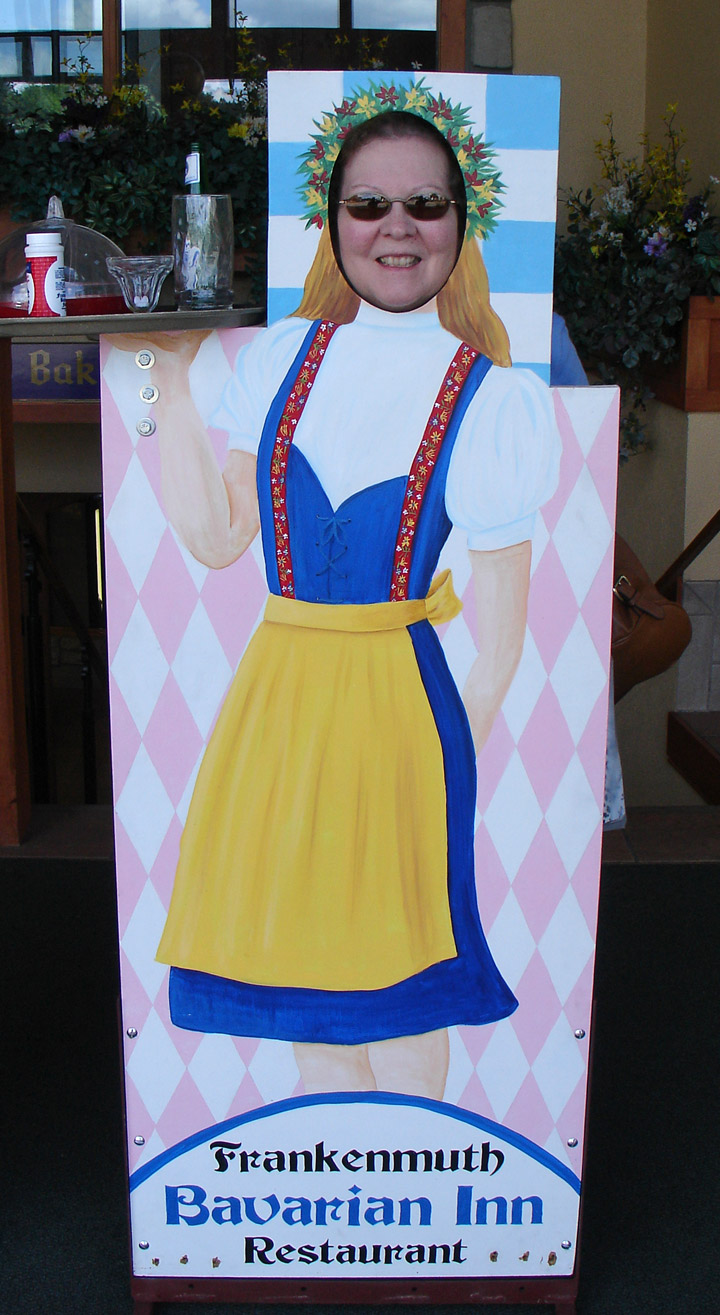 you can be the serving Mädchen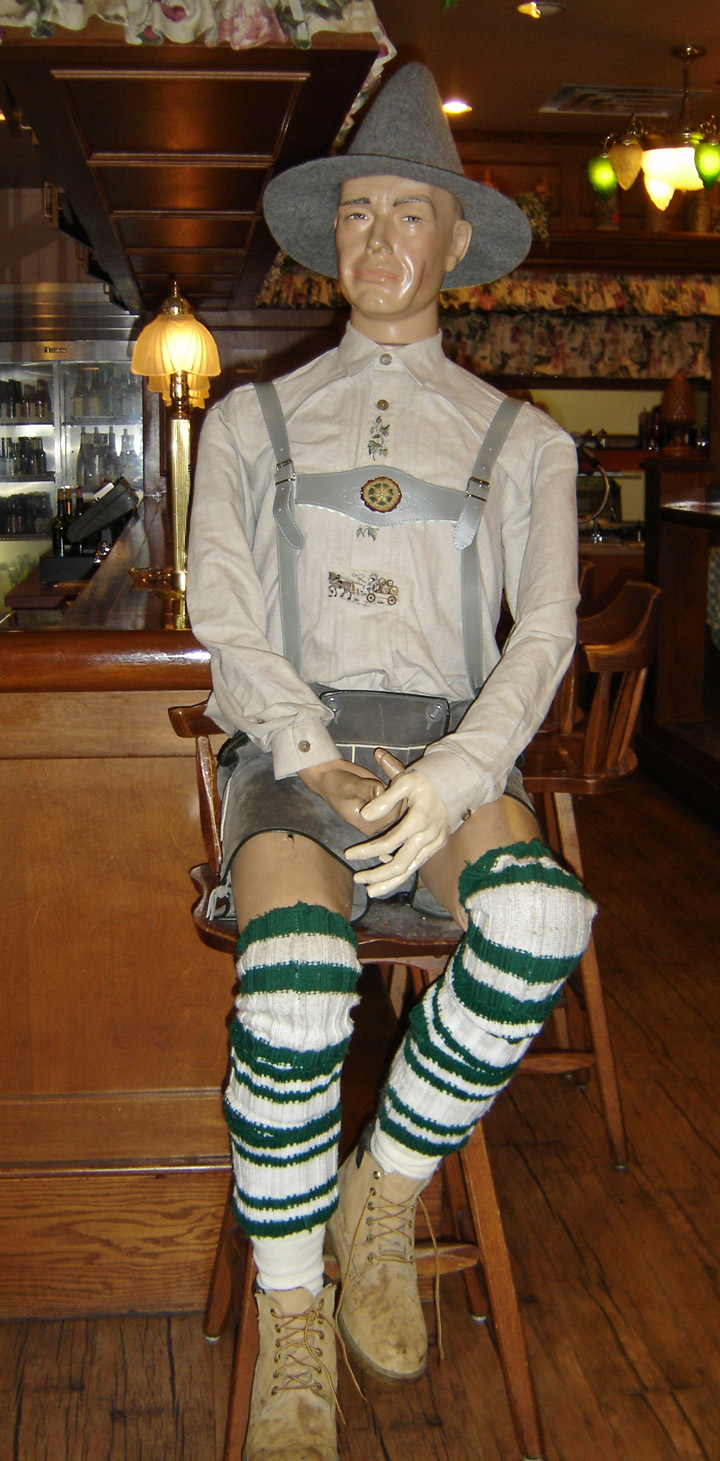 helping Fritz, the Chef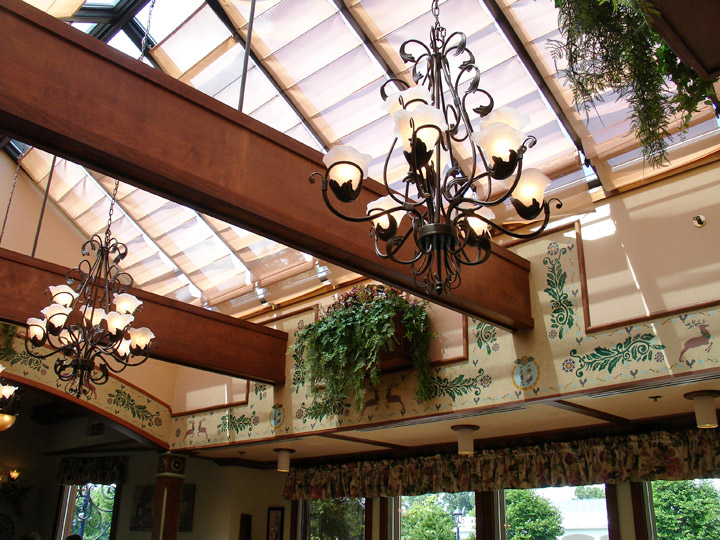 ceiling of the Inn's Garden room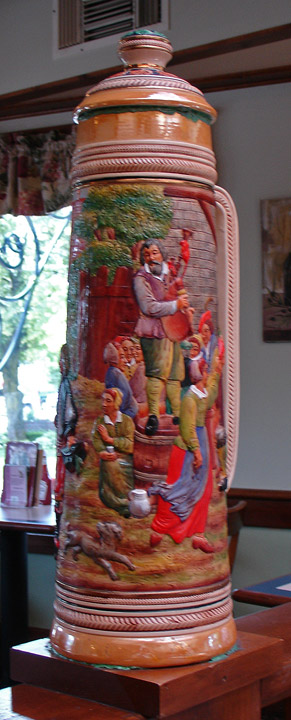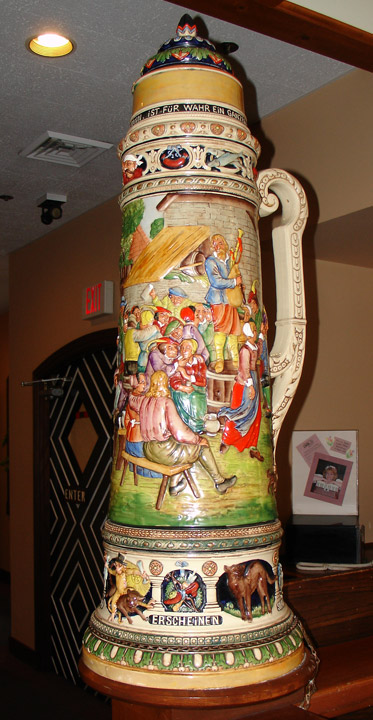 steins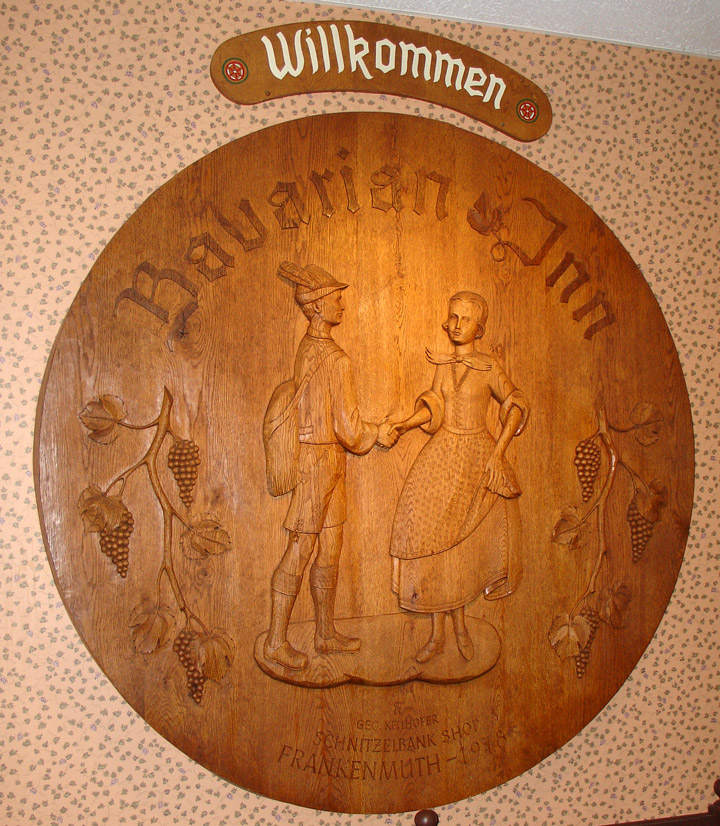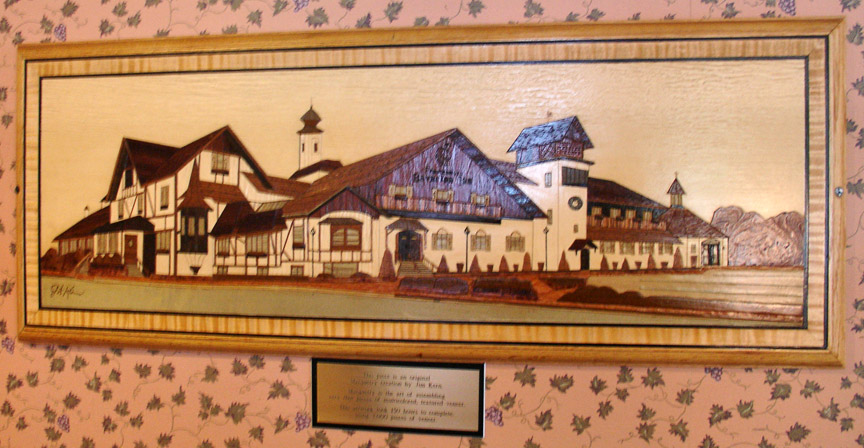 The strong influence of Franconian-style architecture can be found in most areas of the city. Most buildings in the commercial district, as well as many homes, feature stylistic interpretations of the timber-framed buildings found in the Franconia region of Germany. This style is marked by the use of timbers in "square" and "X" patterns on the outside of buildings, as well as the use of "X" patterns on windows, doors, and other building features. The City currently requires Franconian-style facades for the majority of new commercial construction within the main tourist areas.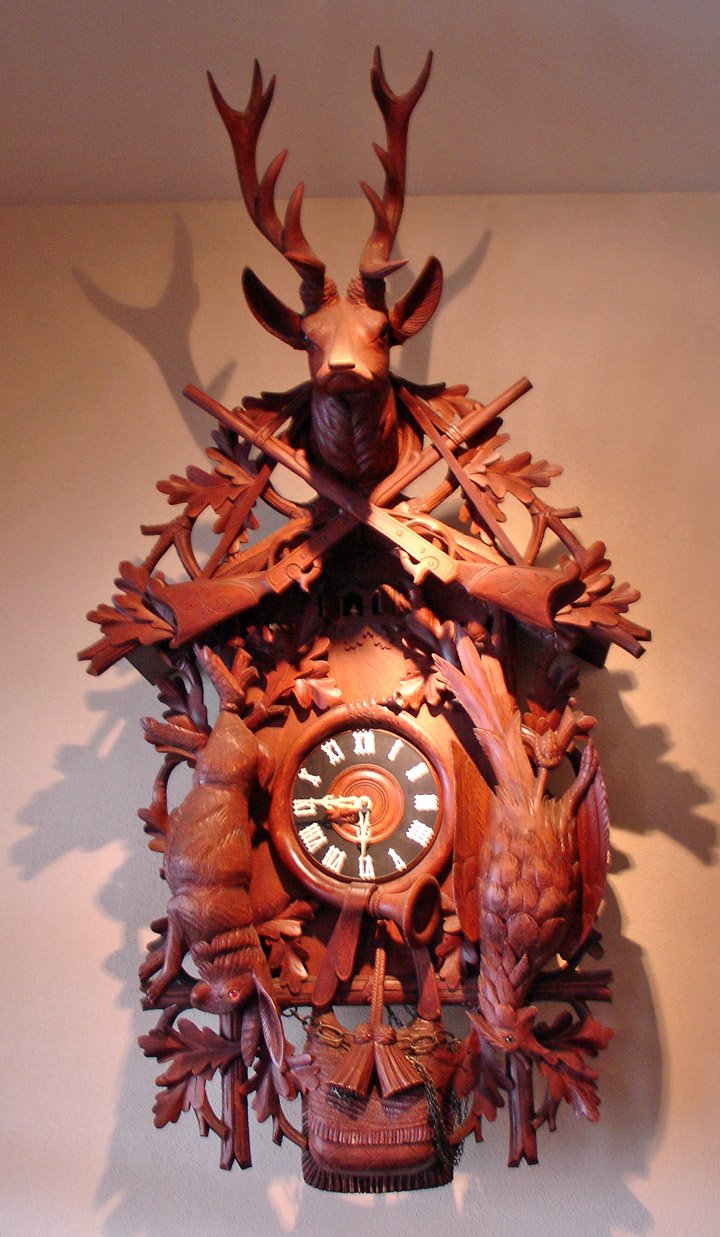 German Black Forest Clock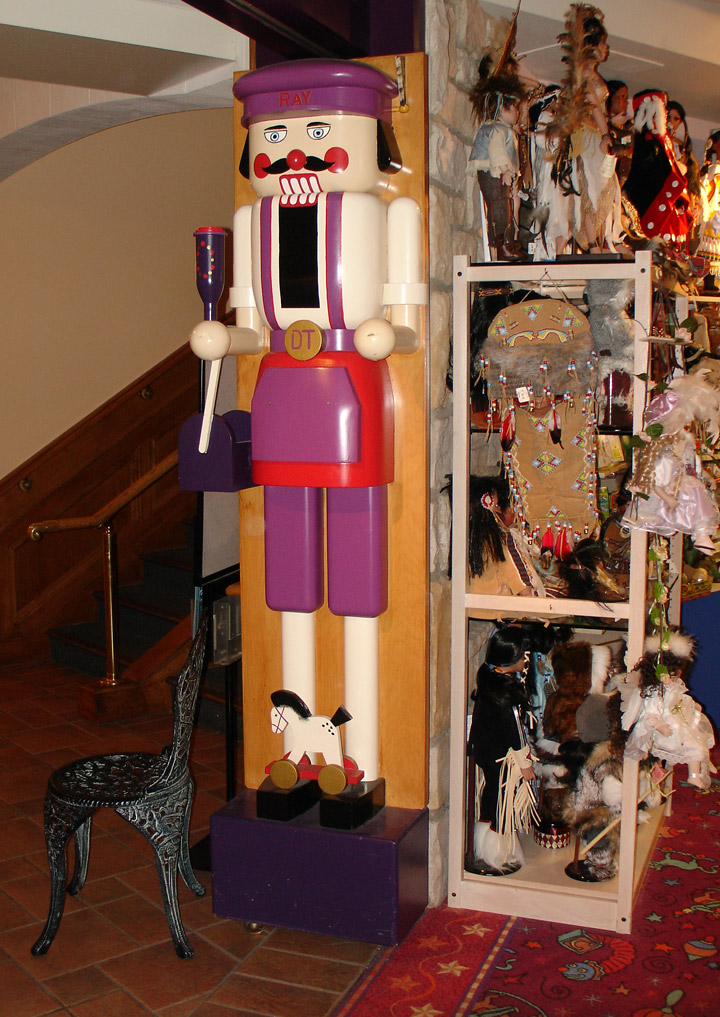 nutcracker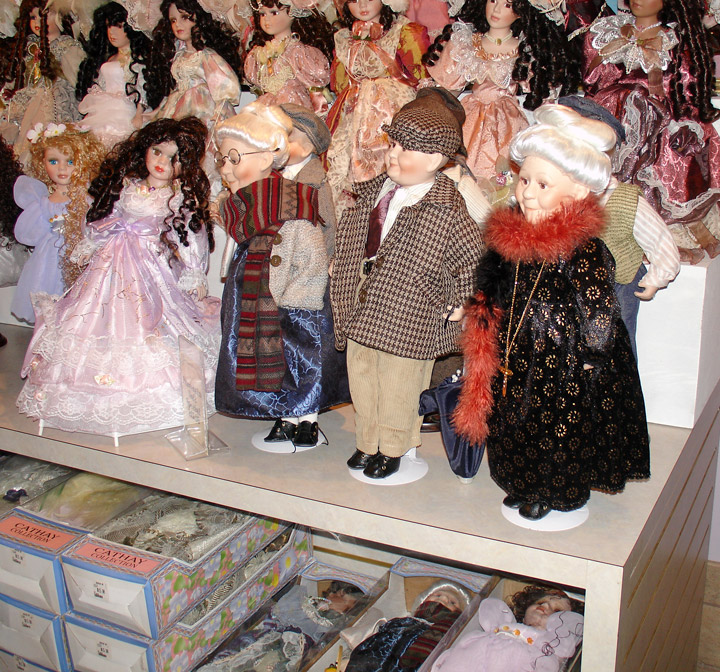 dolls for sale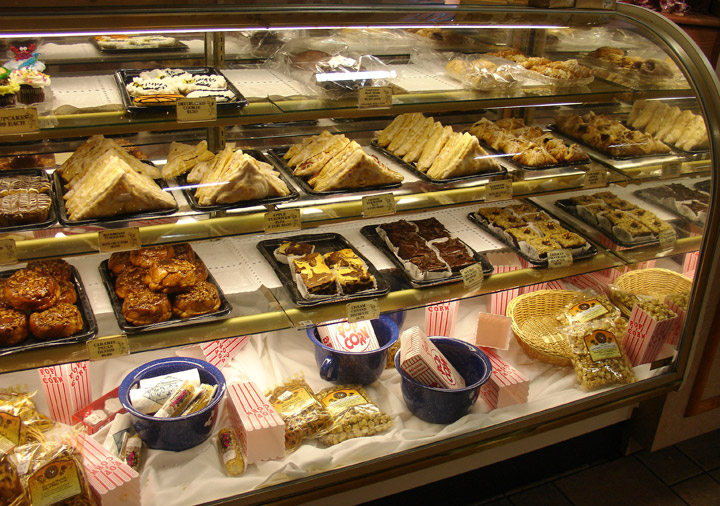 pastry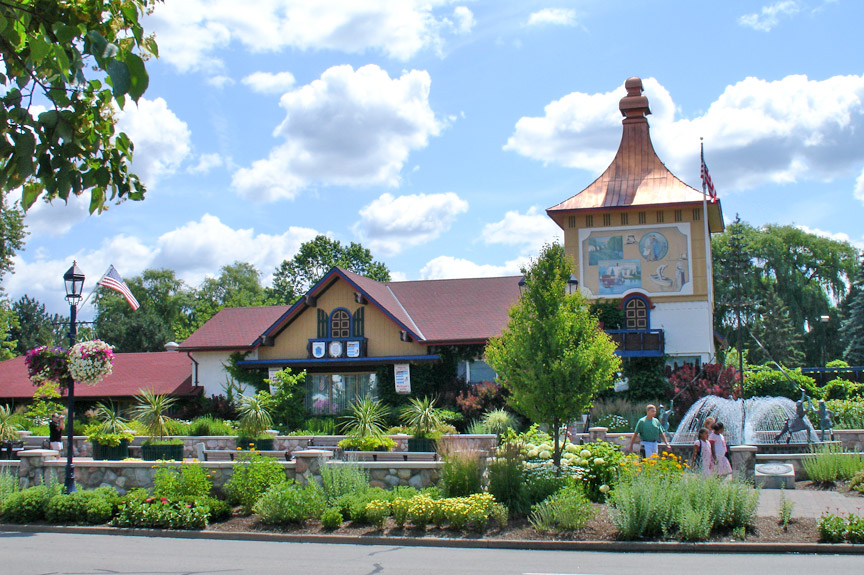 on the main street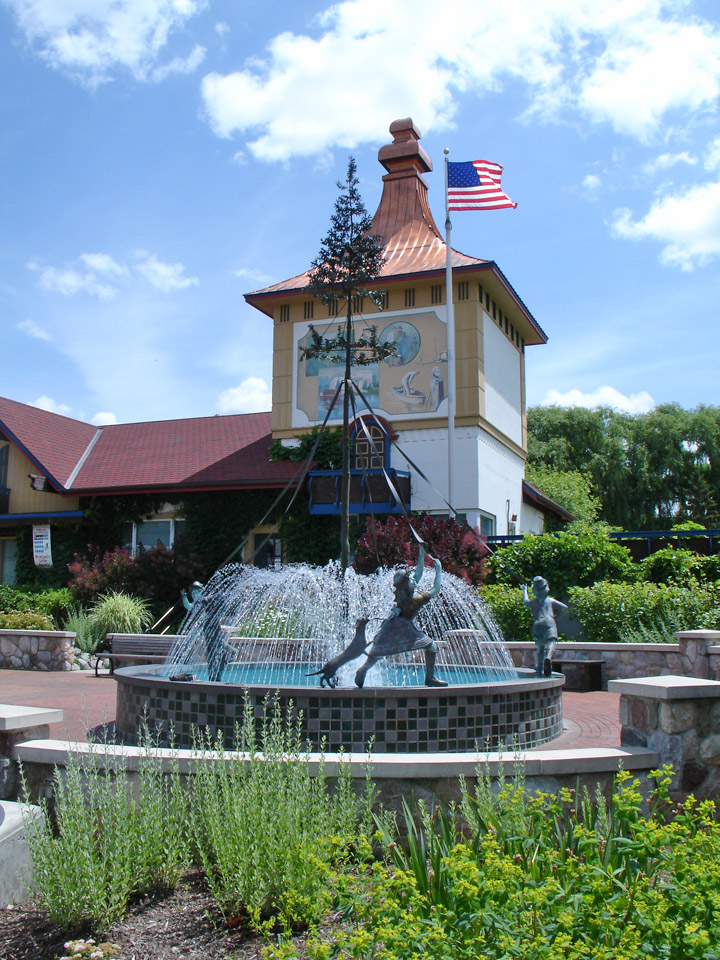 the fountain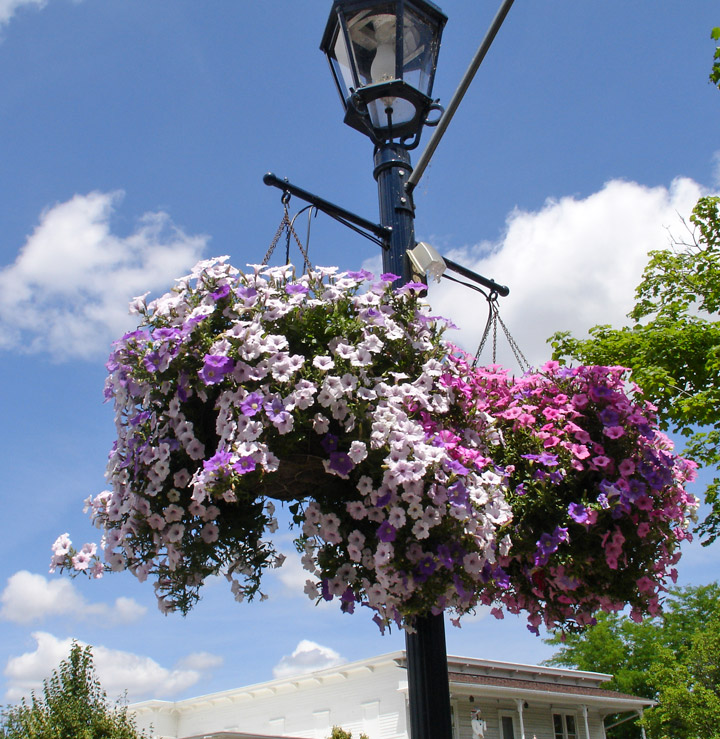 the flowers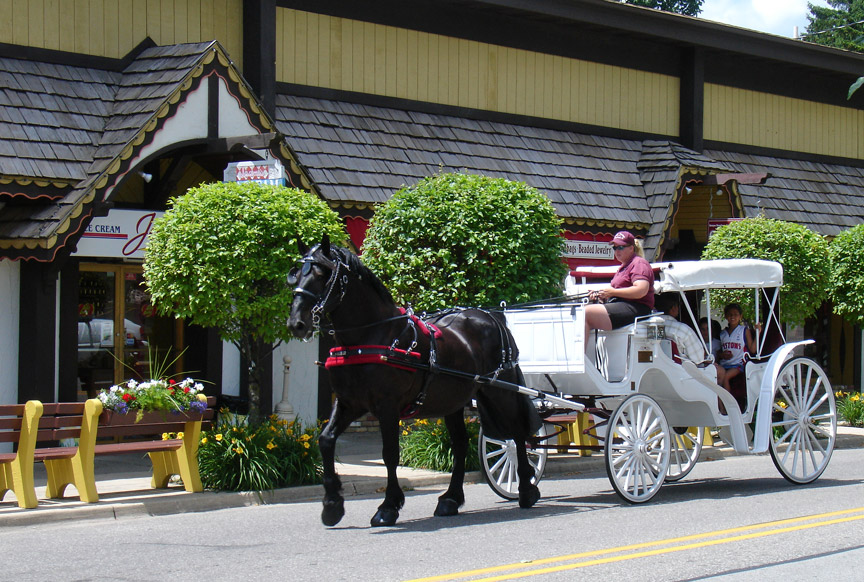 horse carriage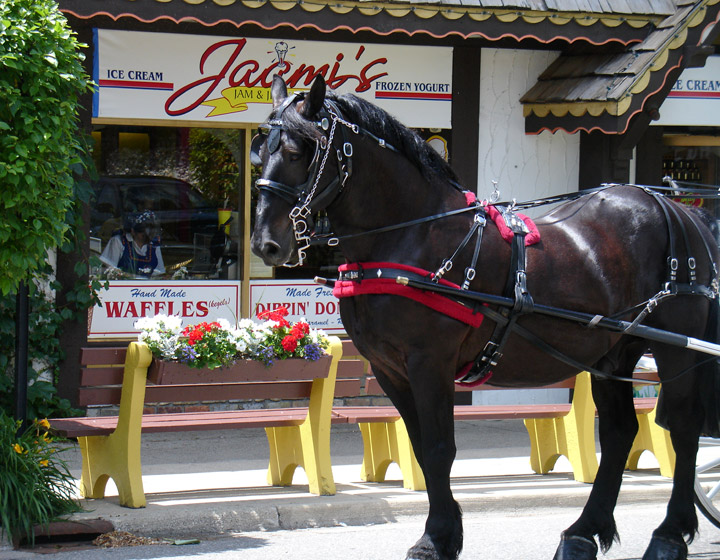 the horse in front of the waffle shop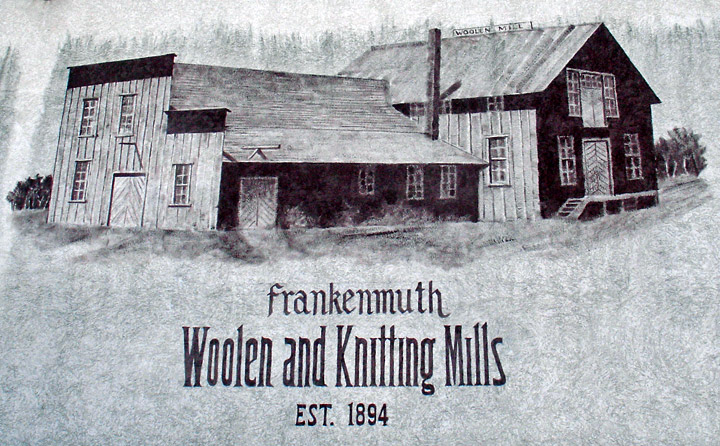 Woolen and Knitting Mills
---
---