Portage Canal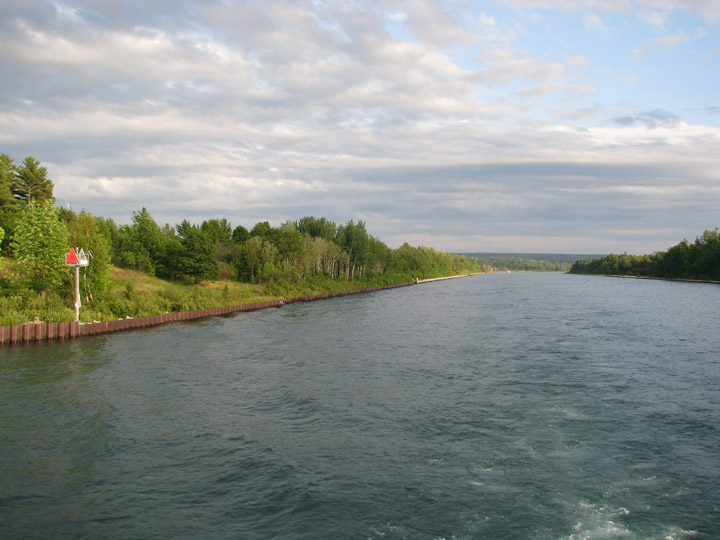 Portage Canal
The Keweenaw Waterway is a partly natural, partly manmade waterway which cuts across the Keweenaw Peninsula of Michigan. Parts of the waterway are variously known as the Keweenaw Waterway, Portage Canal, Portage Lake Canal, Portage River, Lily Pond, and Portage Lake. The waterway connects to Lake Superior at its north and south entries, with sections known as Portage Lake and Torch Lake in between. The primary tributary to Portage Lake is the Sturgeon River.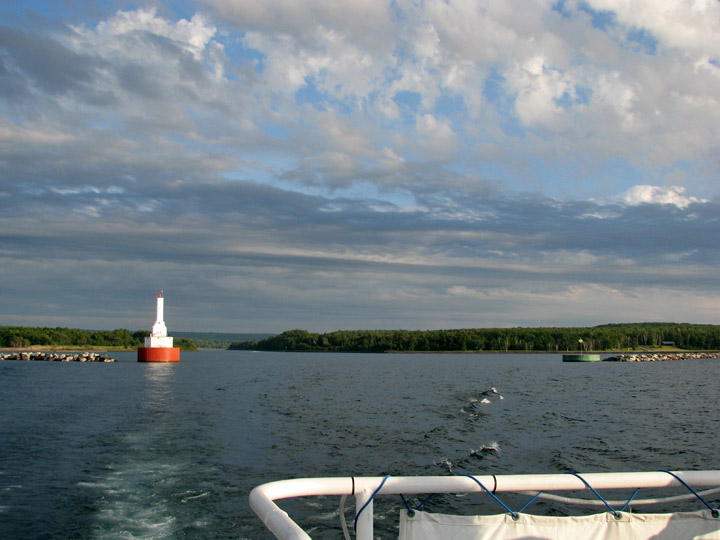 entrance to the Portage Canal from Lake Superior
Originally a small river used by natives for transportation and fishing, the waterway was dredged and extended in the 1860s in a joint venture between the United States Government and several mining corporations. The expanded canal allowed freighters to haul copper from the rich copper mines of the Keweenaw Peninsula out through Lake Superior to larger cities. It also enabled supply boats and freighters to reach the cities of Houghton and Hancock, which supplied goods to most of Michigan's copper region. The local mines' stamp mills dumped large quantities of stamp sand (containing traces of copper and chemical leaching agents) into the waterway, causing significant environmental damage near the sand dumps.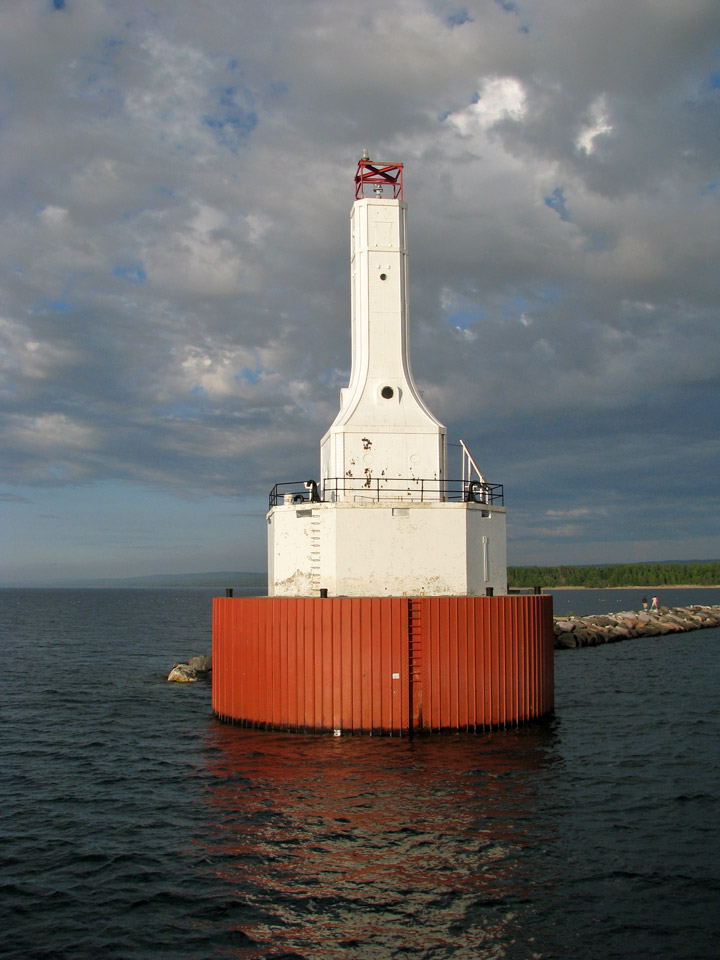 Lake Superior lighthouse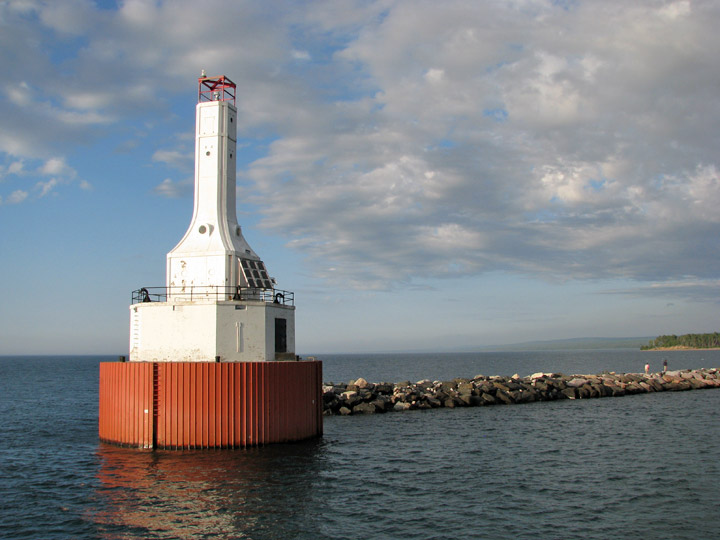 The area north of the waterway is known locally as Copper Island, because the waterway separates the northern part of the Keweenaw Peninsula from the mainland.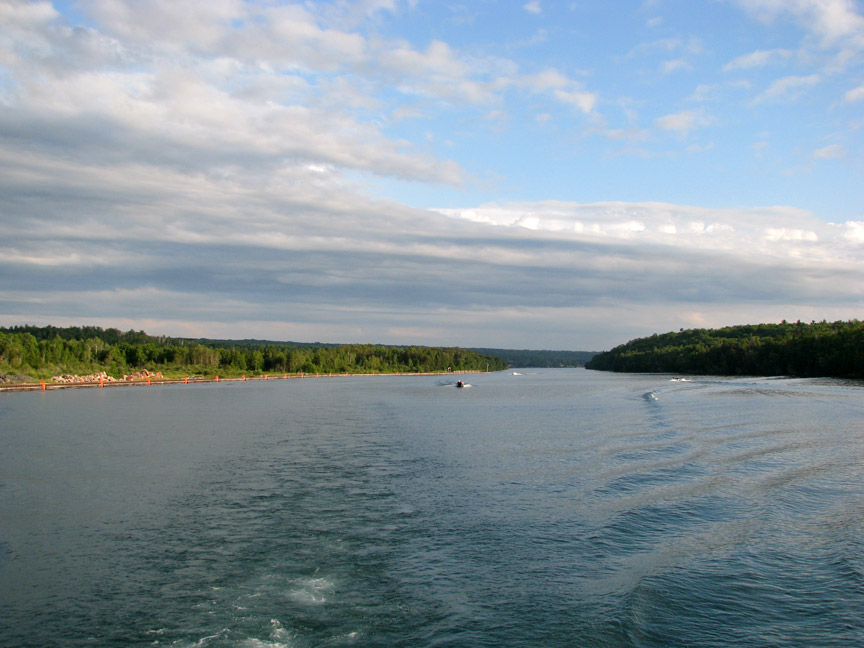 approaching the dug portion of the canal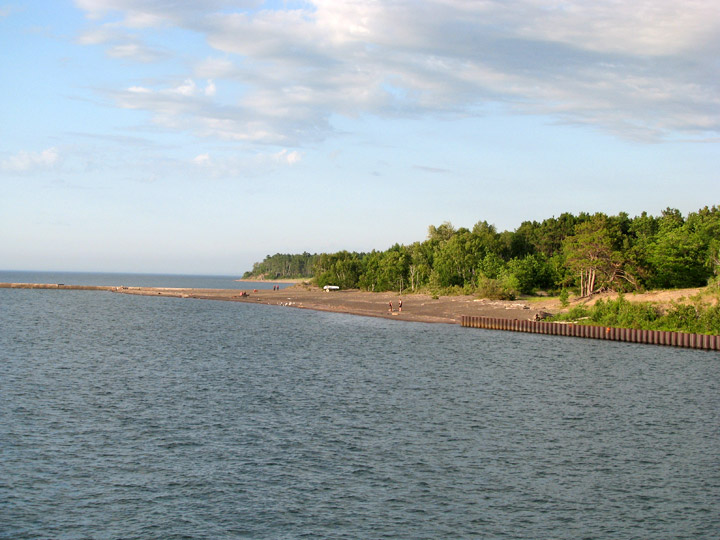 approaching Lake Superior
Lake Superior breakwater
The only land route across the waterway is US-41/M-26 across the Portage Lake Lift Bridge.
Text from Wikipedia
---
More Photos of the Lighthouse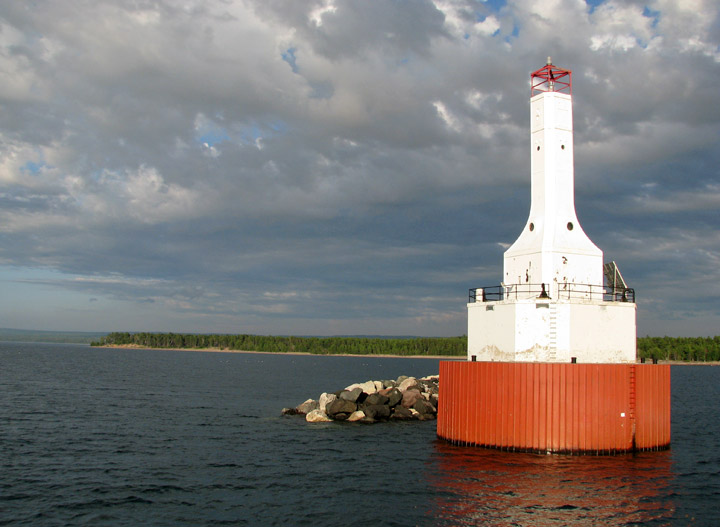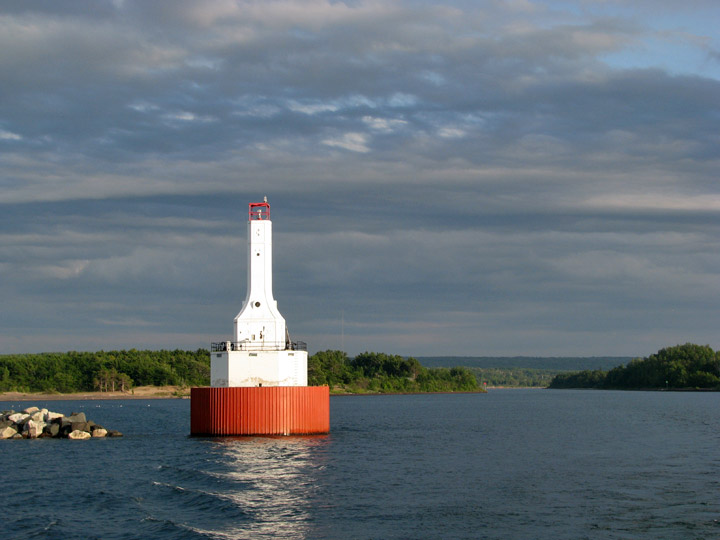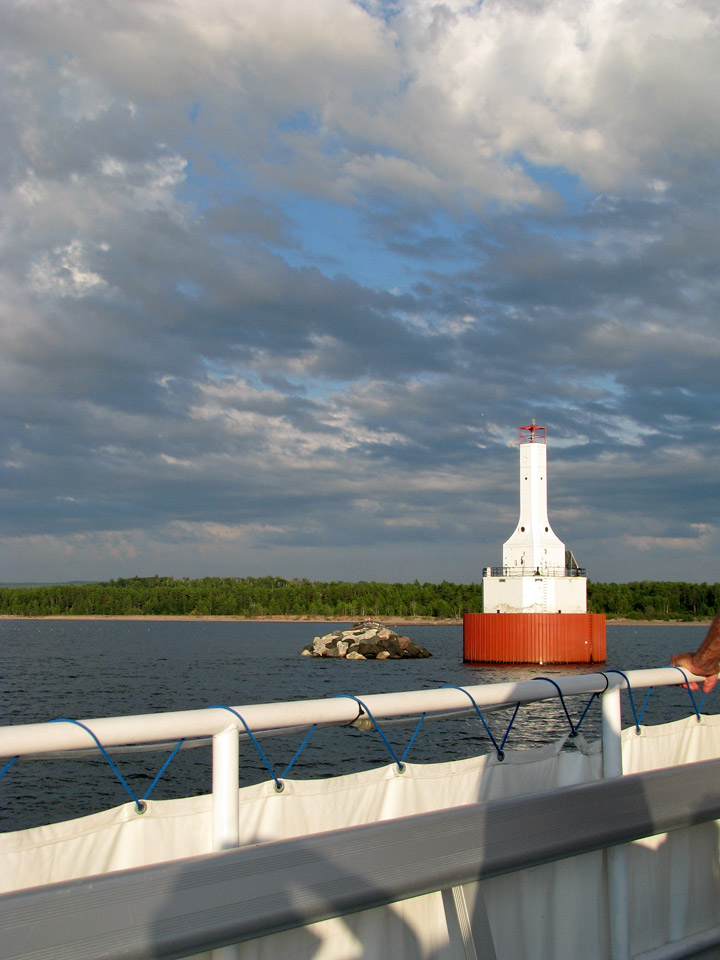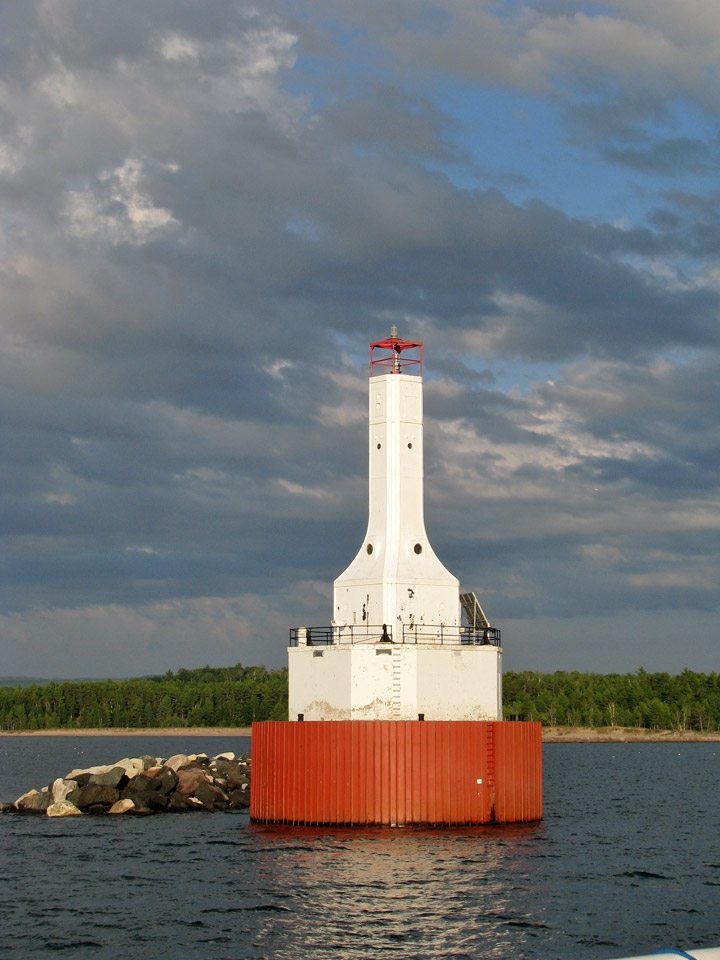 ---
Jacobsville Lighthouse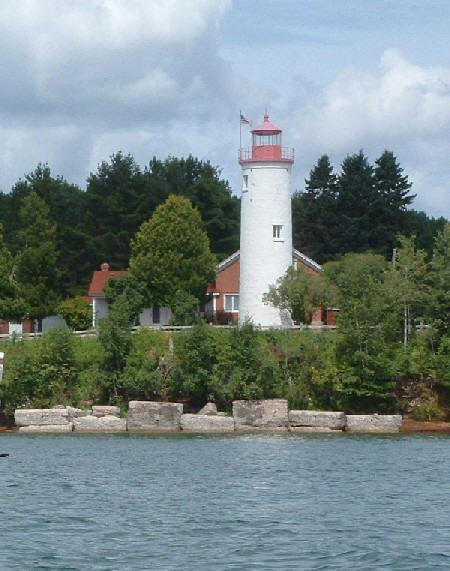 The Jacobsville Lighthouse was formerly the Portage River Lighthouse for 64 years from 1855 to 1919.
The existing structure was the active lighthouse, for 50 years, from 1869 to 1919
This lighthouse was replaced by the Lake Superior lighthouse on the end of the portage entry break wall.
What is now a ghost town was once a booming quarry town of approximately 700 people, close to the portage entry on the peninsula side.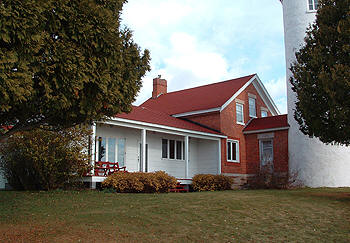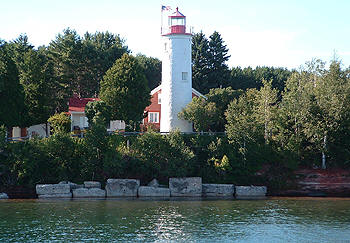 This lighthouse, is very traditional, with a round white tower and a brick schoolhouse type structure attached to the tower by a foyer.
It was opened as a bed and breakfast in early 2005 to make a place for visits in a beautiful atmosphere to enjoy the ambiance of days gone by
Photos courtesy of www.jacobsvillelighthouse.com
---
Scenes along the waterway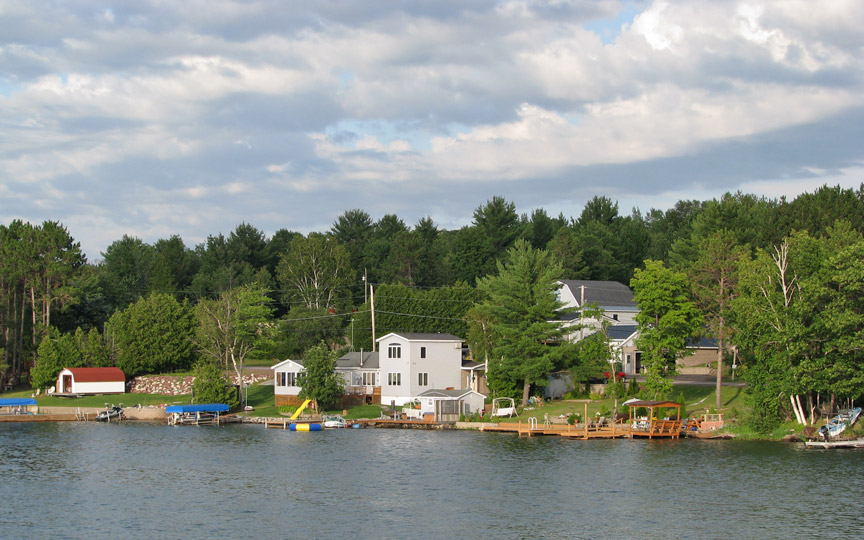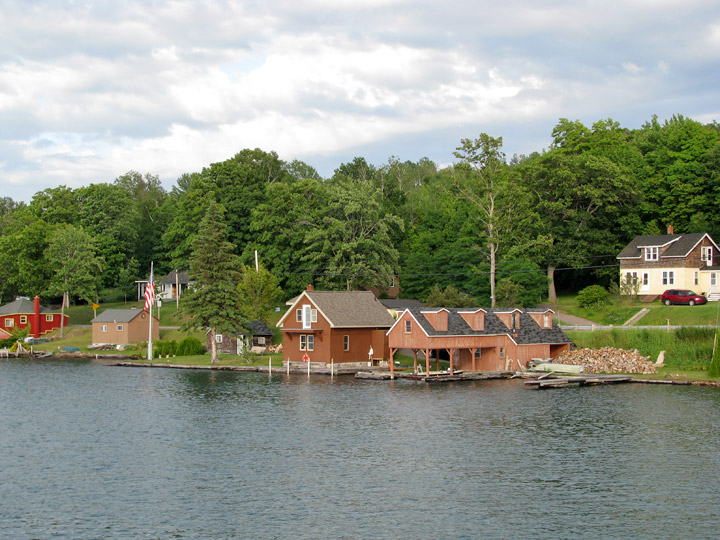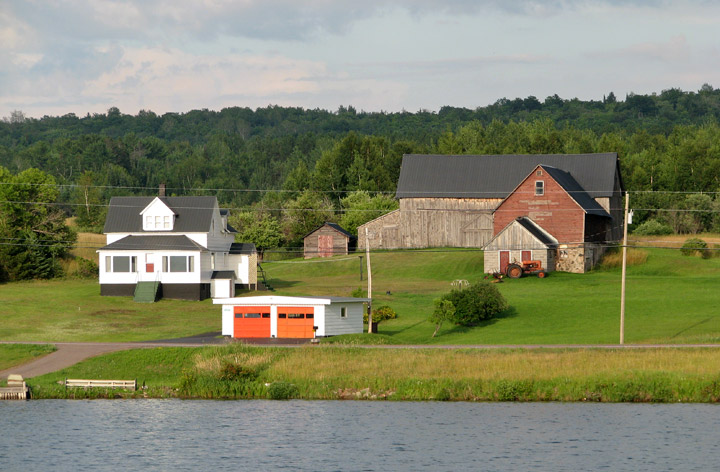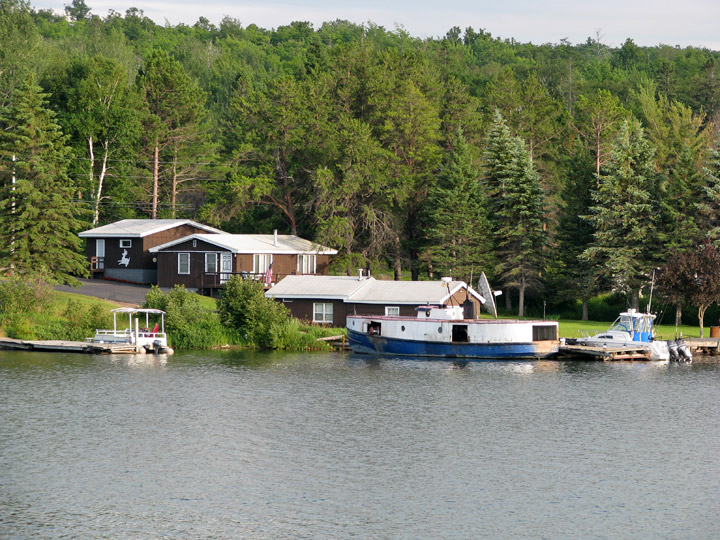 fisherman's boat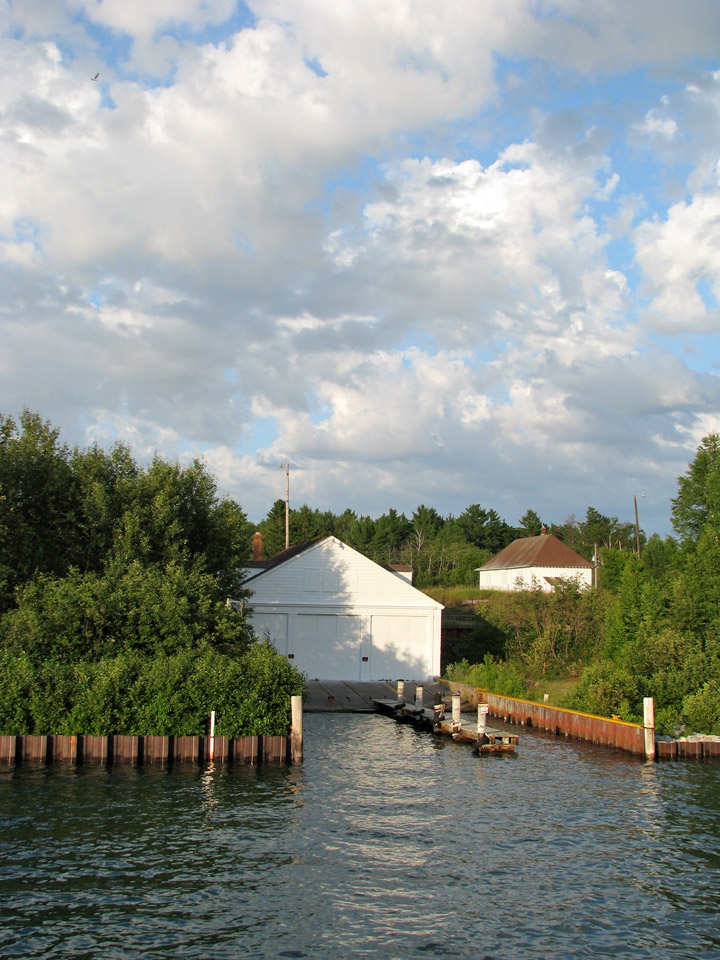 three boat garage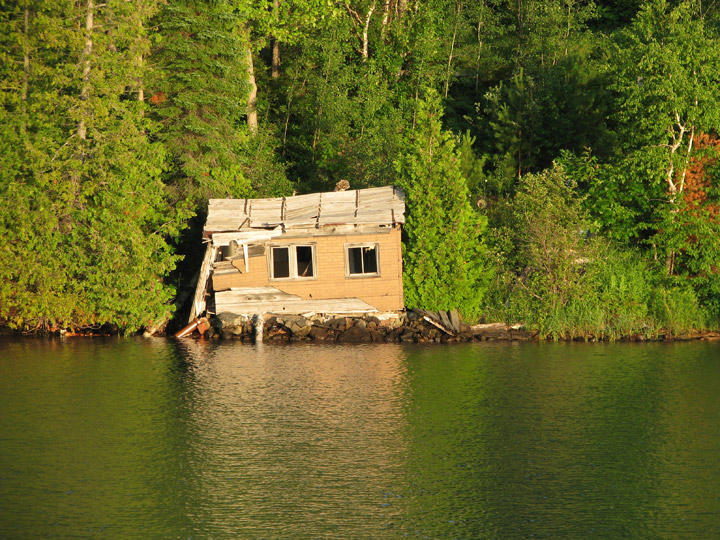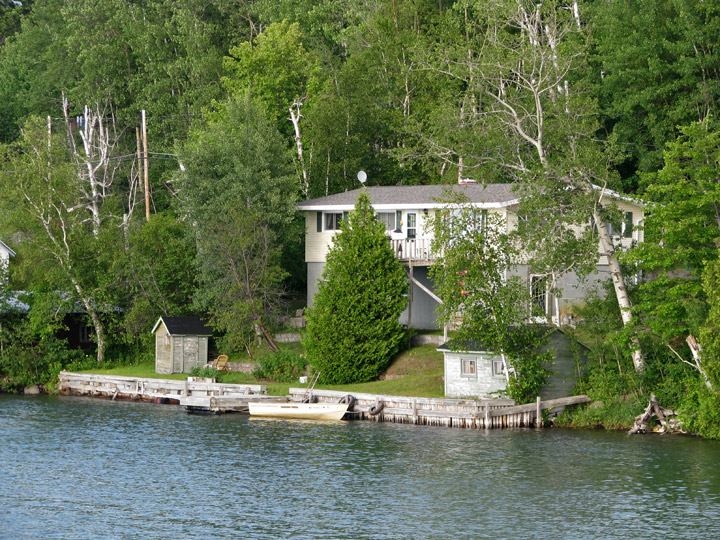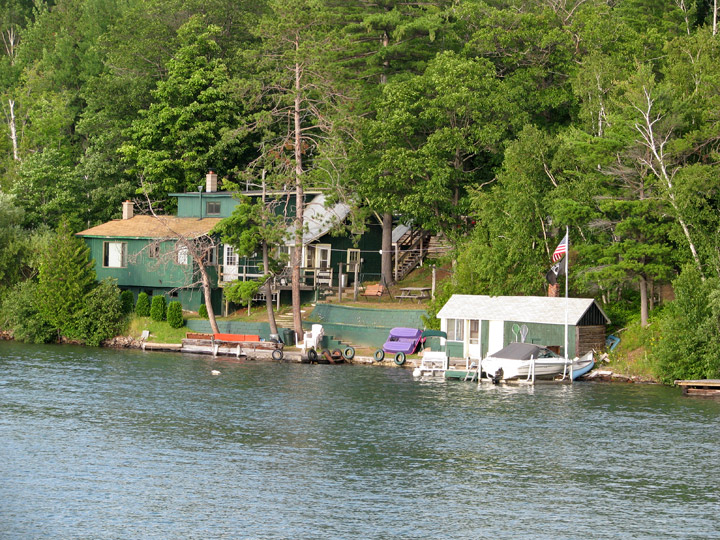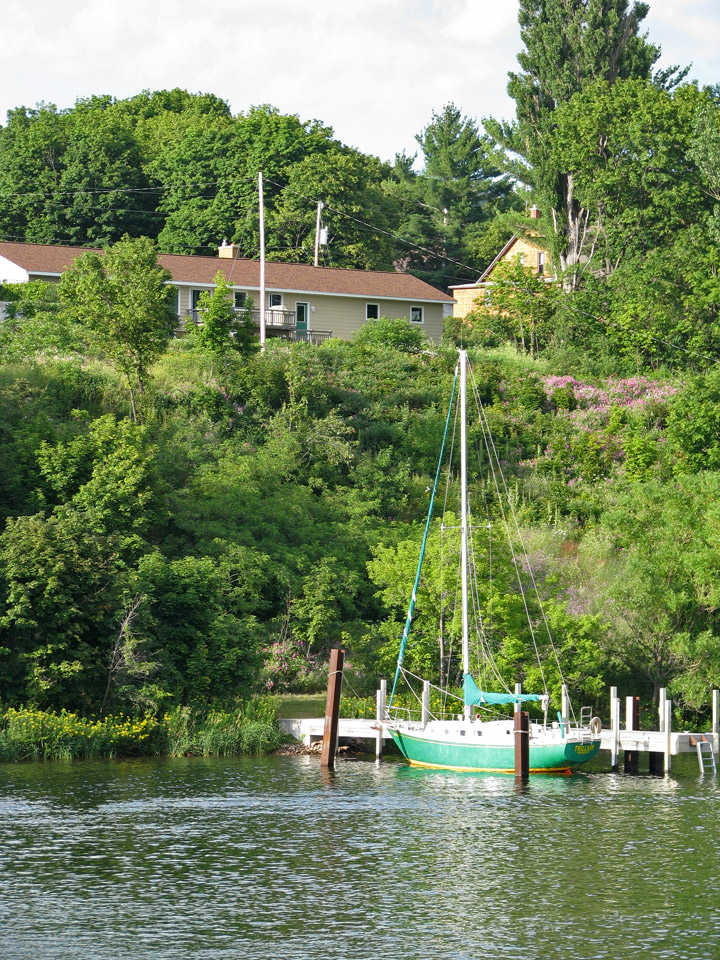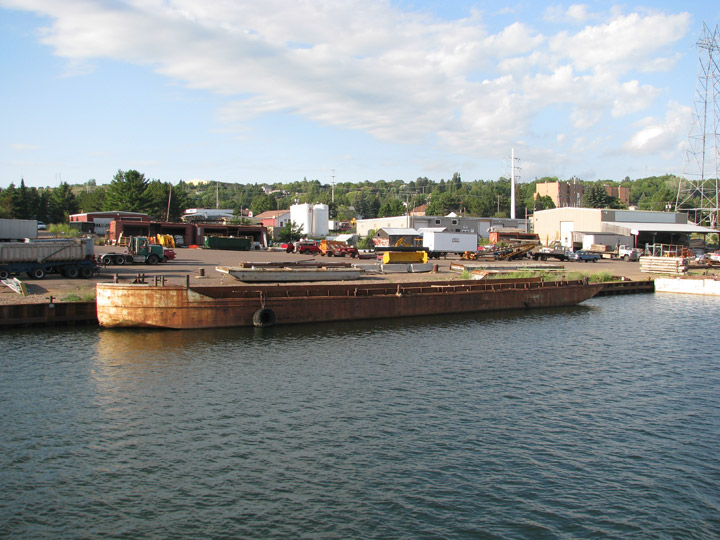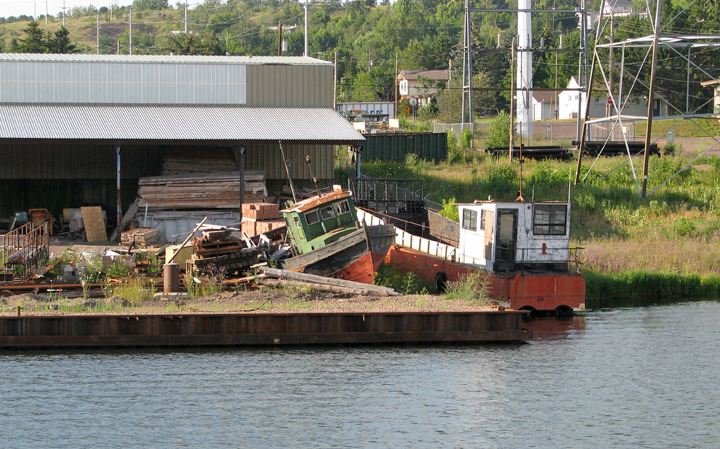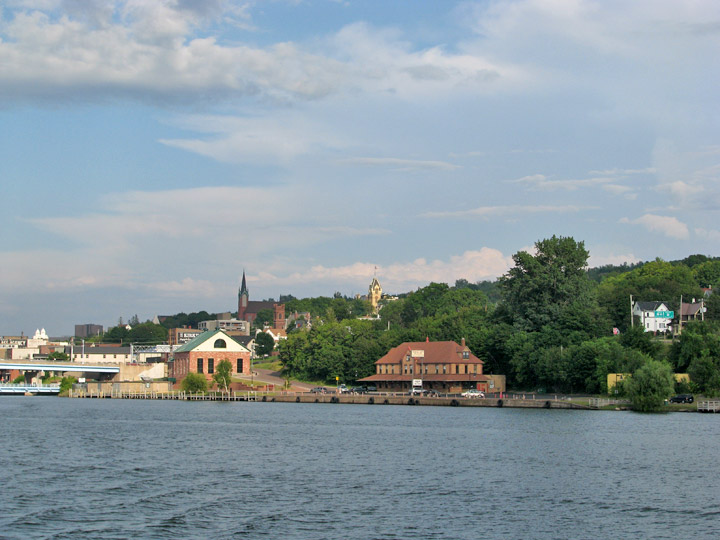 Houghton, Michigan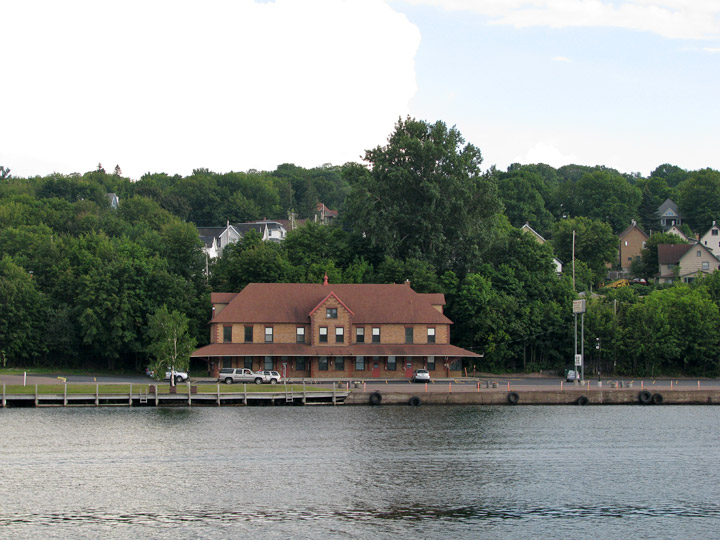 former Houghton train station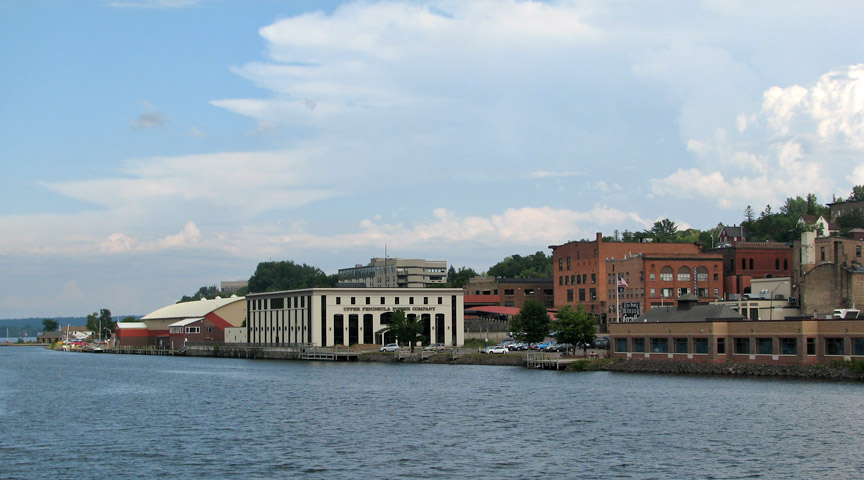 Hancock, Michigan
---
---