Eagle River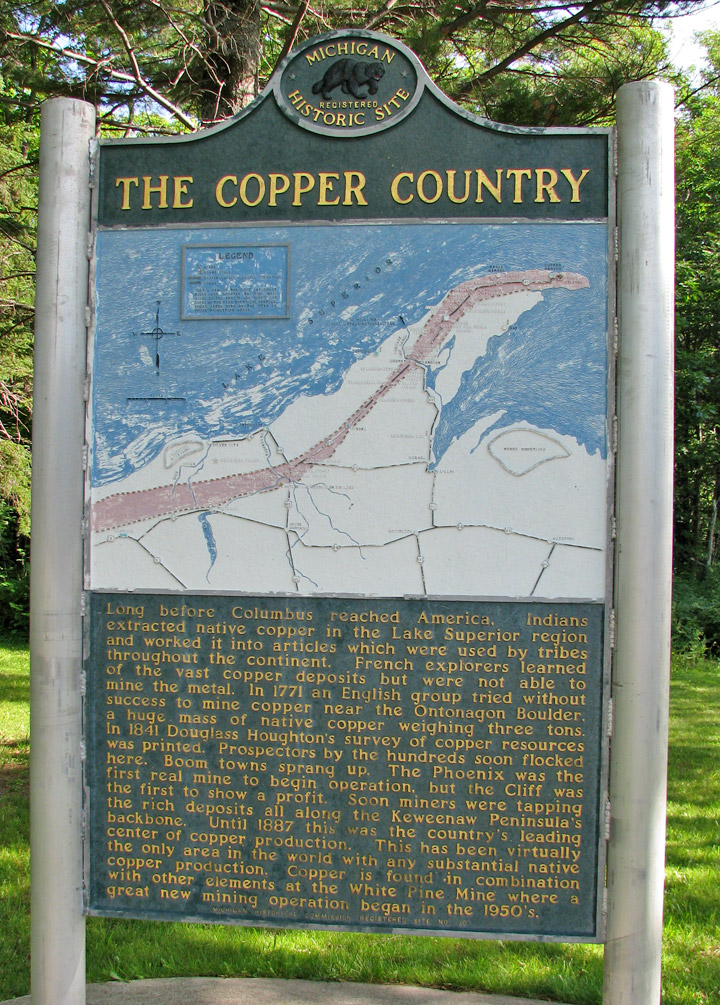 Copper Country along the Keweenaw Peninsula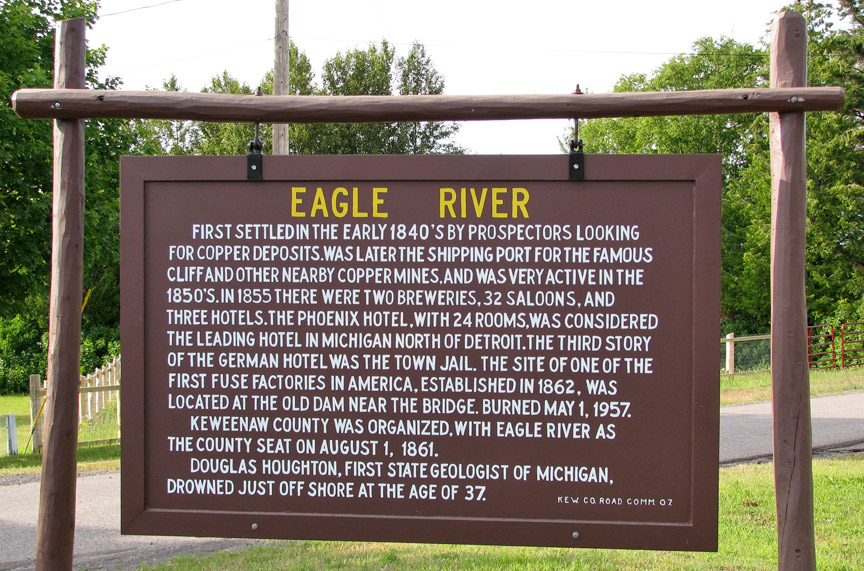 Eagle River is an unincorporated community in the U.S. state of Michigan and is the county seat of Keweenaw County.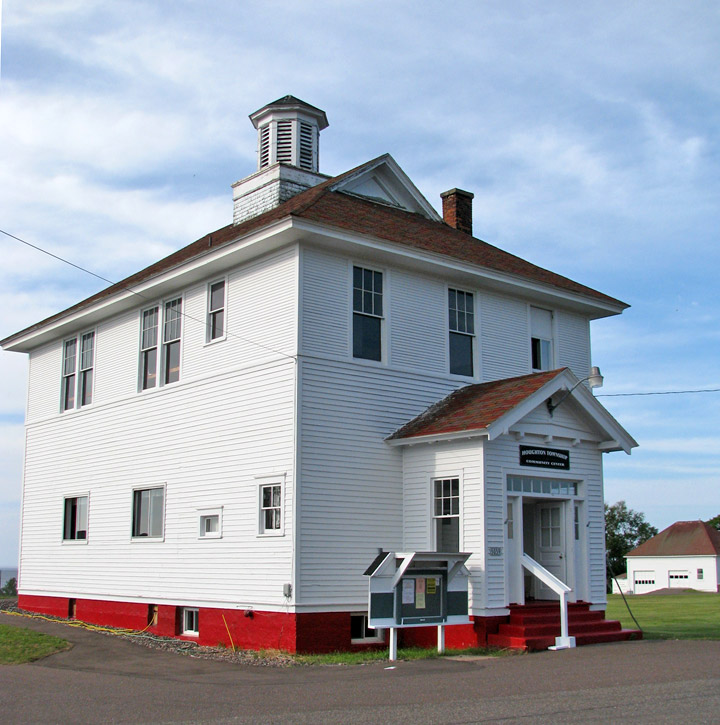 Town Hall
The community is on M-26 on the north side of the Keweenaw Peninsula, which projects into Lake Superior. It is about 27 miles northeast of Houghton and is situated in the northwest corner of Houghton Township on the mouth of the Eagle River.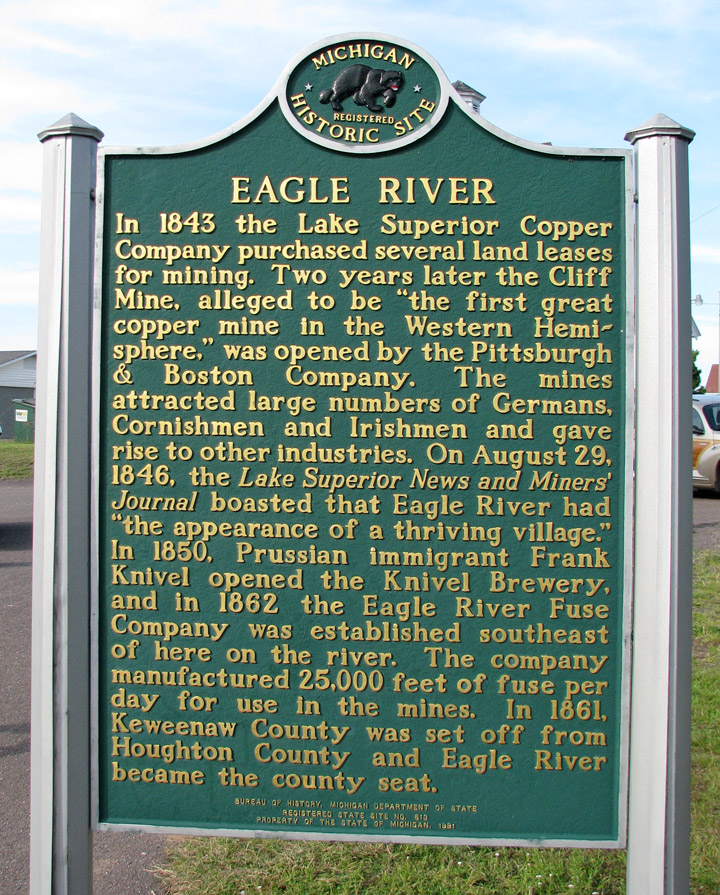 Eagle River was a boom town of the copper mining era in the Keweenaw. Copper was discovered in 1845 at in the Cliff Range nearby, the so-called "Cliff Lode". The land of the Eagle River community had been leased by the Keweenaw Copper Company in 1843. It was later platted by the Phoenix Company and sold as individual lots. The first postmaster was named on October 24, 1845. It was part of Houghton County until Keweenaw County was organized in 1861. The profitability of the area's copper mines had begun to decline sharply by around 1870. Without copper traffic, the Eagle River harbor went unused and quickly became full of silt.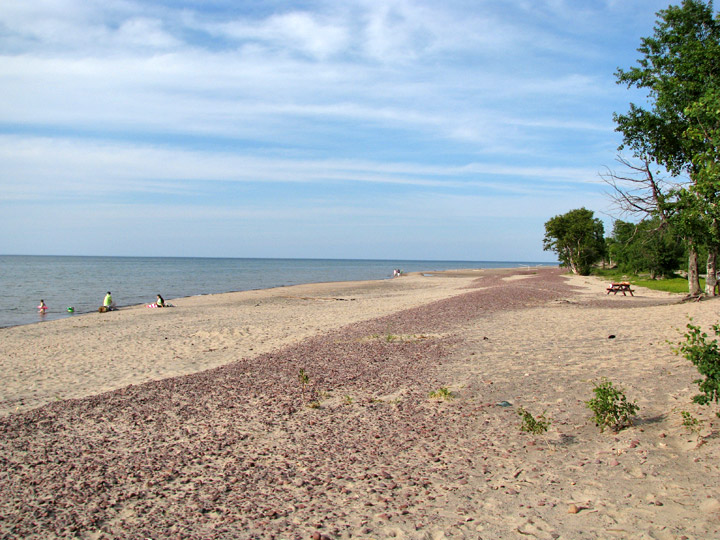 Lake Superior shore line
The decommissioned Eagle River Lighthouse is on the west bank of the river on a sand bluff overlooking Lake Superior, although the view is partially obscured by condominiums.
Text from Wikipedia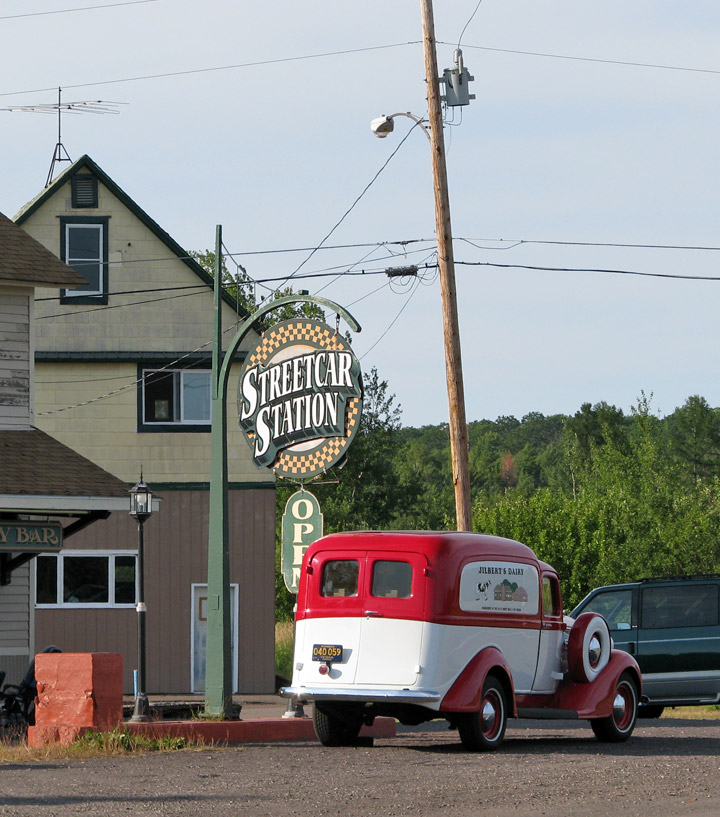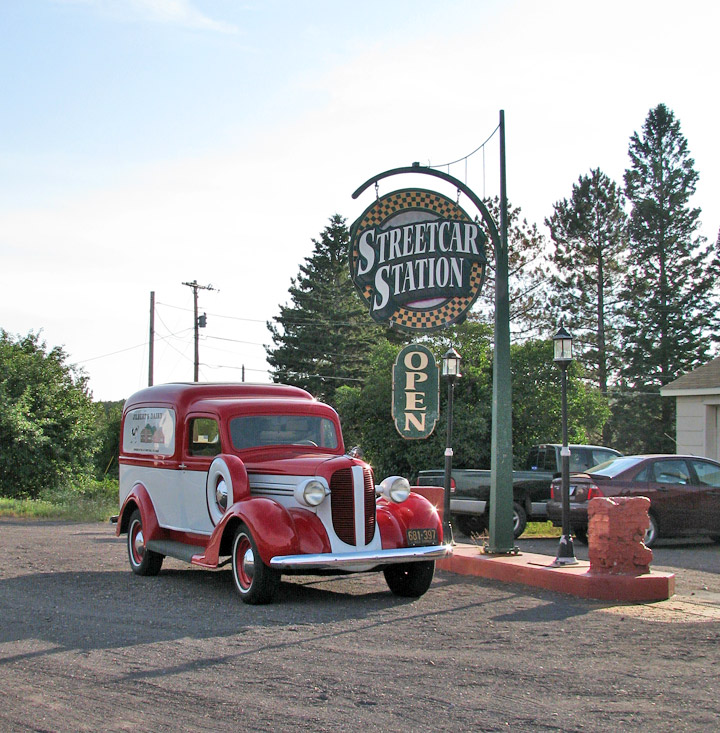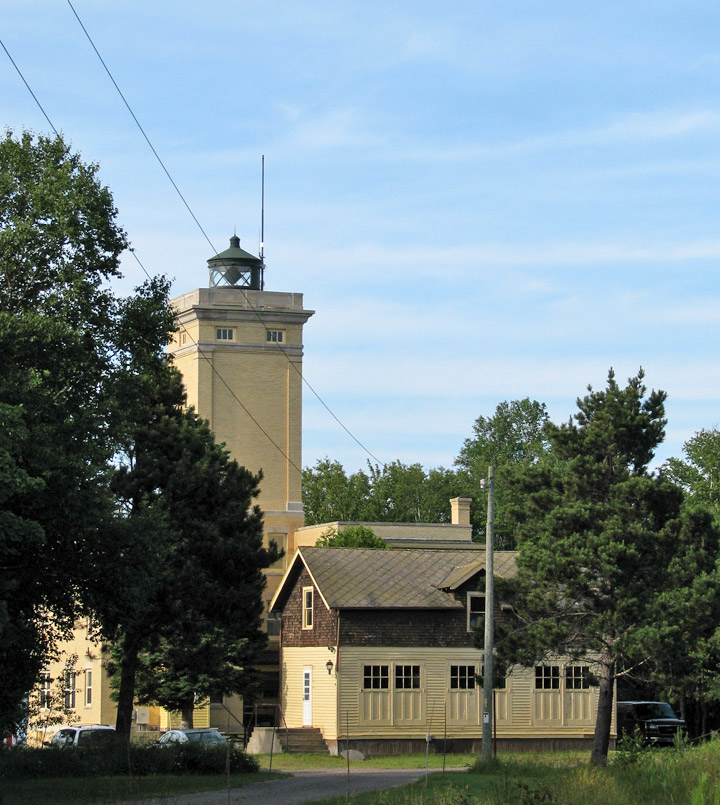 Sand Hills Lighthouse, Five Mile Point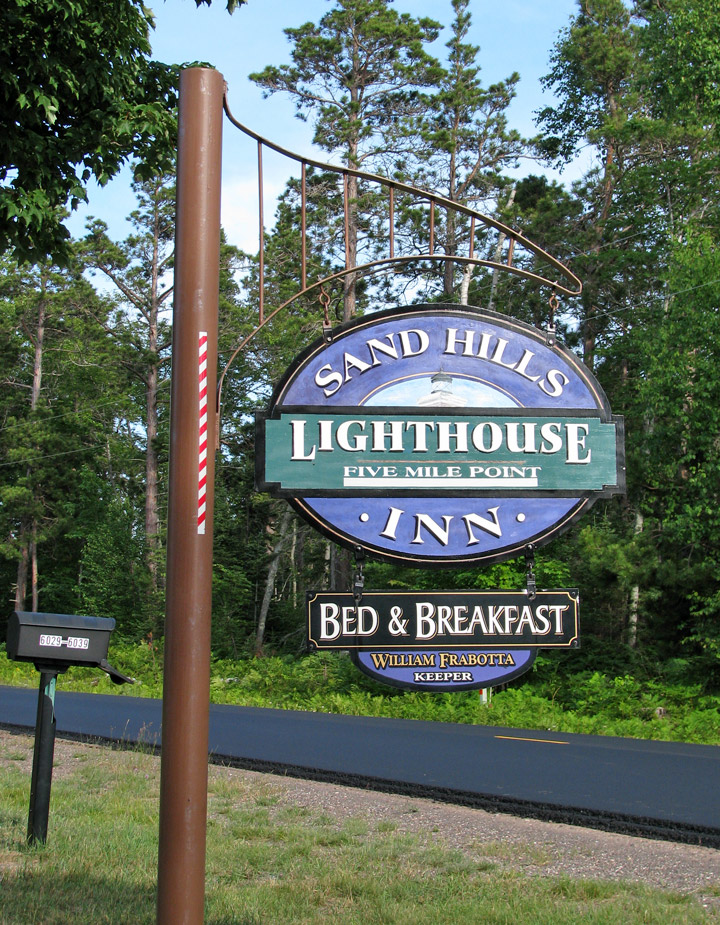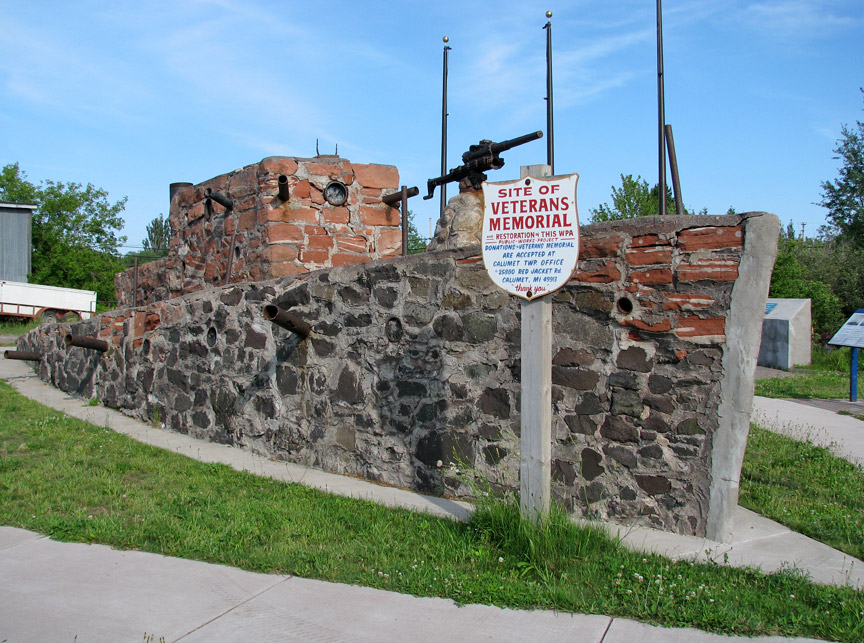 stone battle cruiser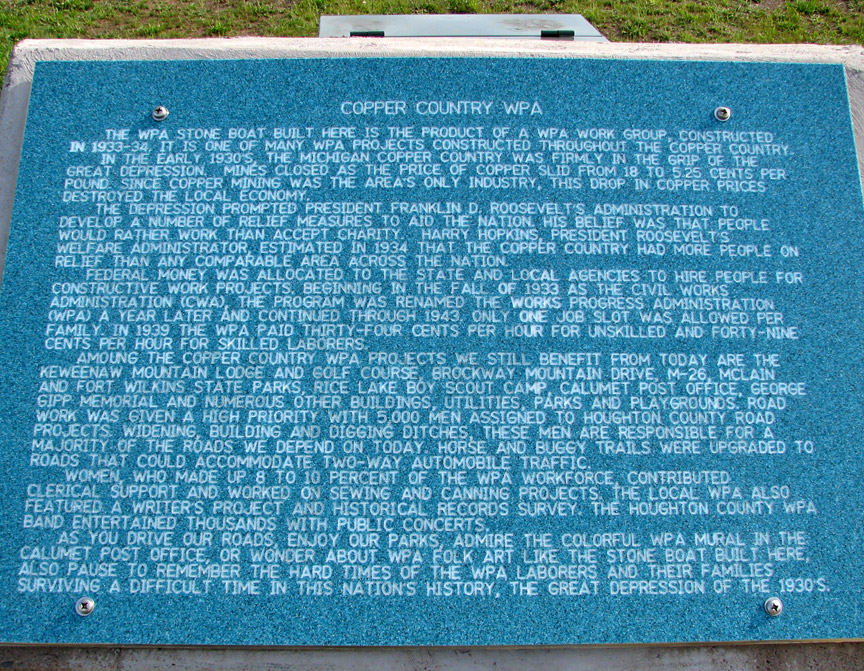 created by the WPA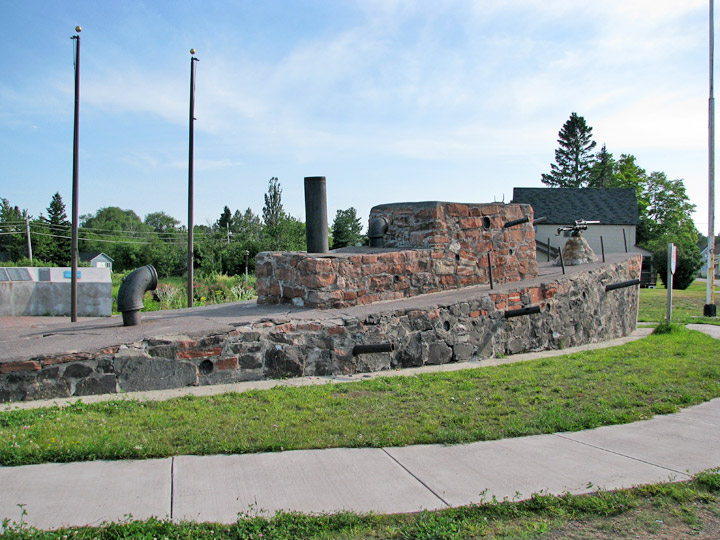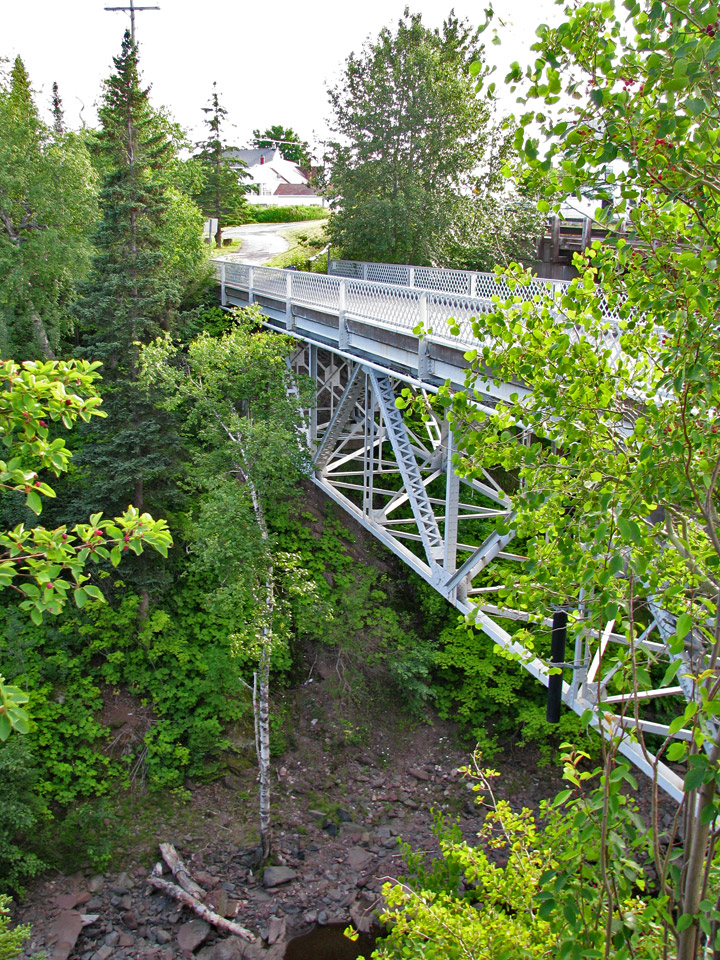 Lake Shore Drive Bridge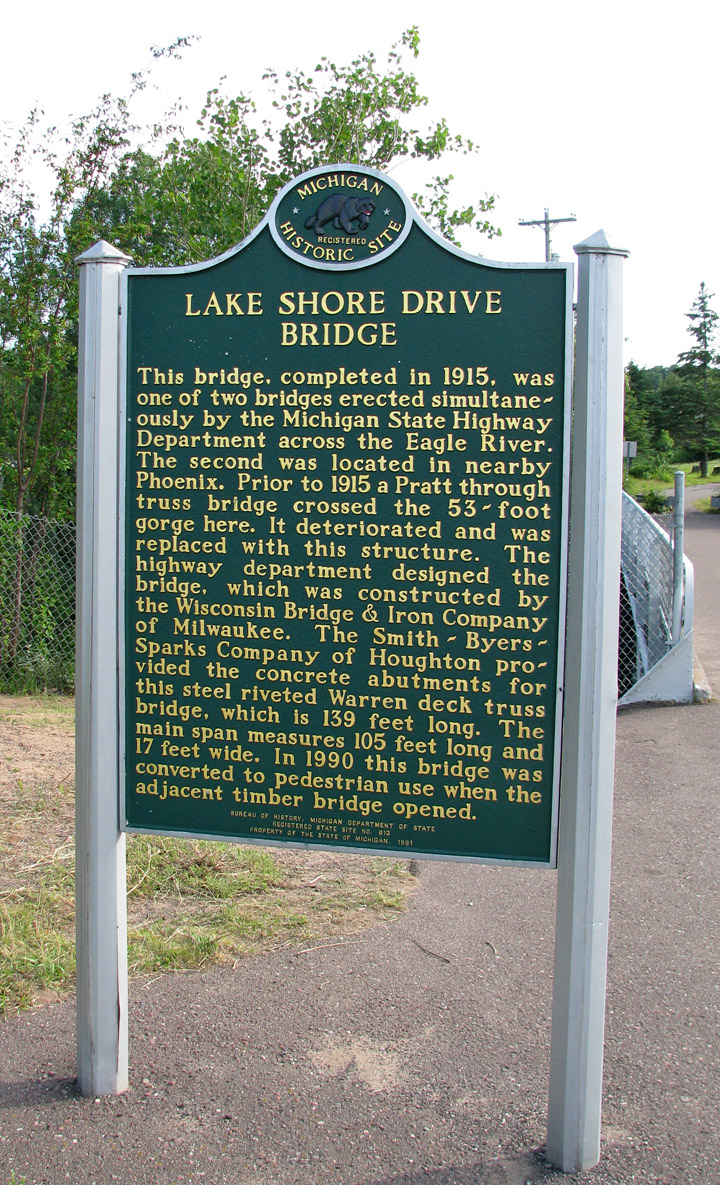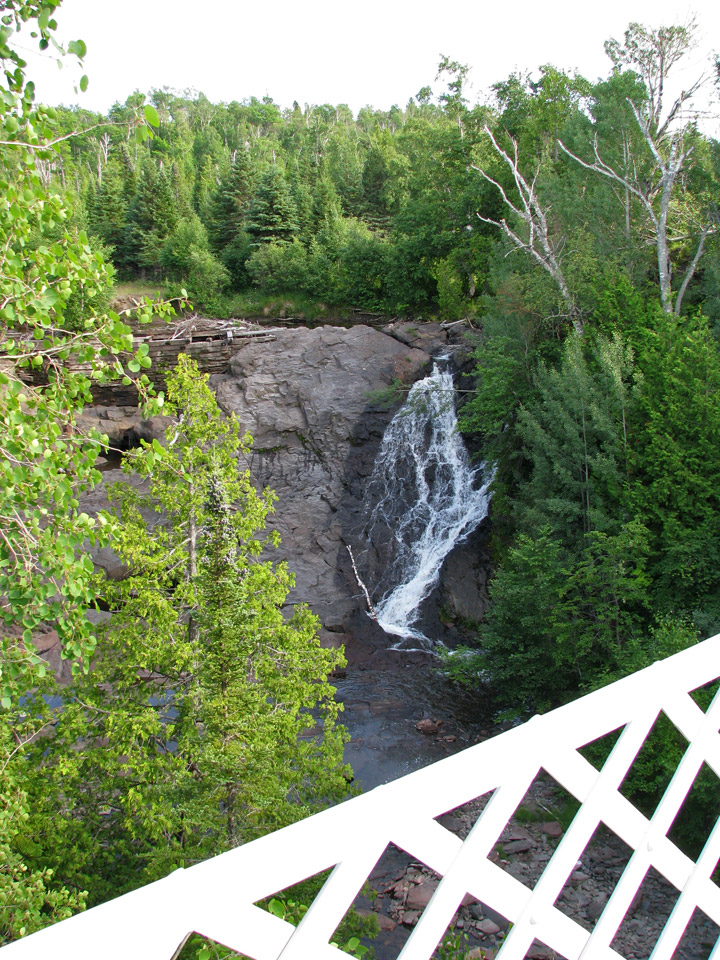 Eagle River Falls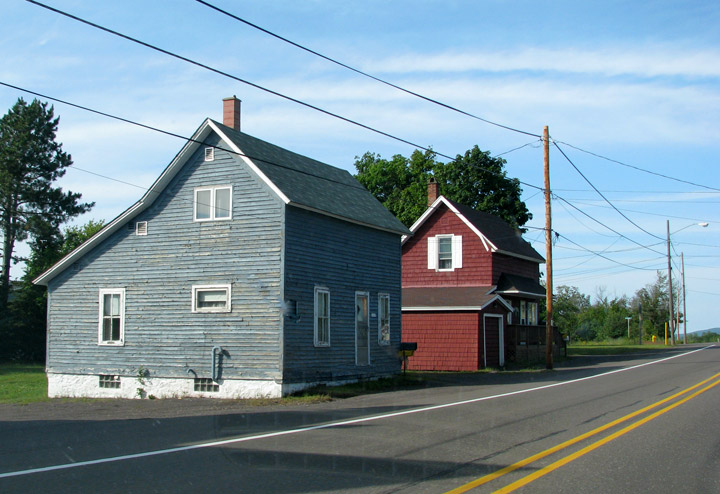 homes of the copper workers
---
---