Perast
Montenegro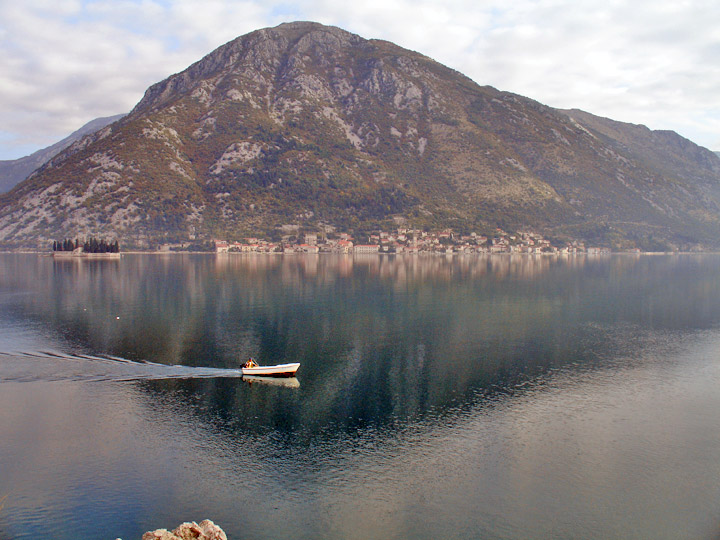 Perast
Perast is located twelve kilometers from Kotor and was once one of the most beautiful baroque towns on the Boka Kotorska. But the earthquake in 1979 left almost nothing but rubble and ruins.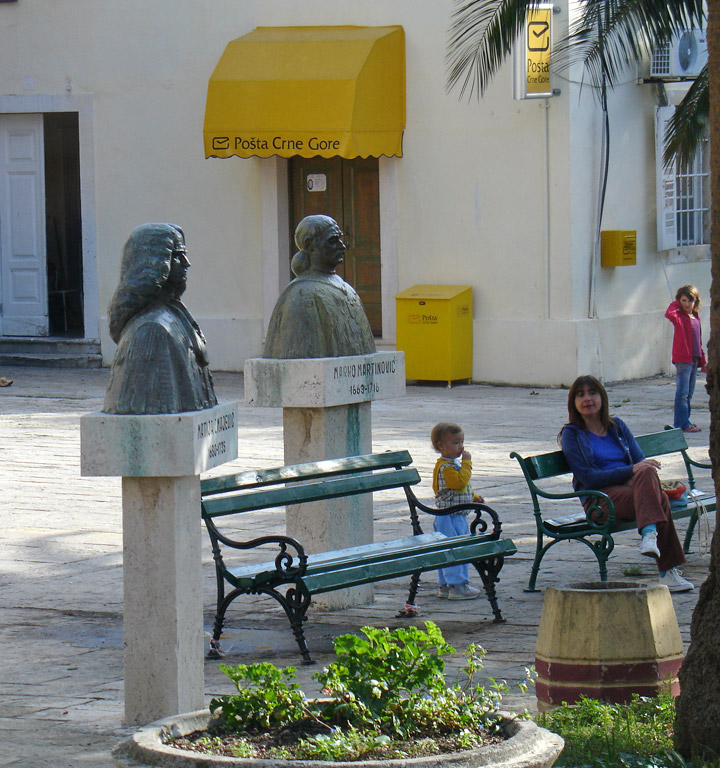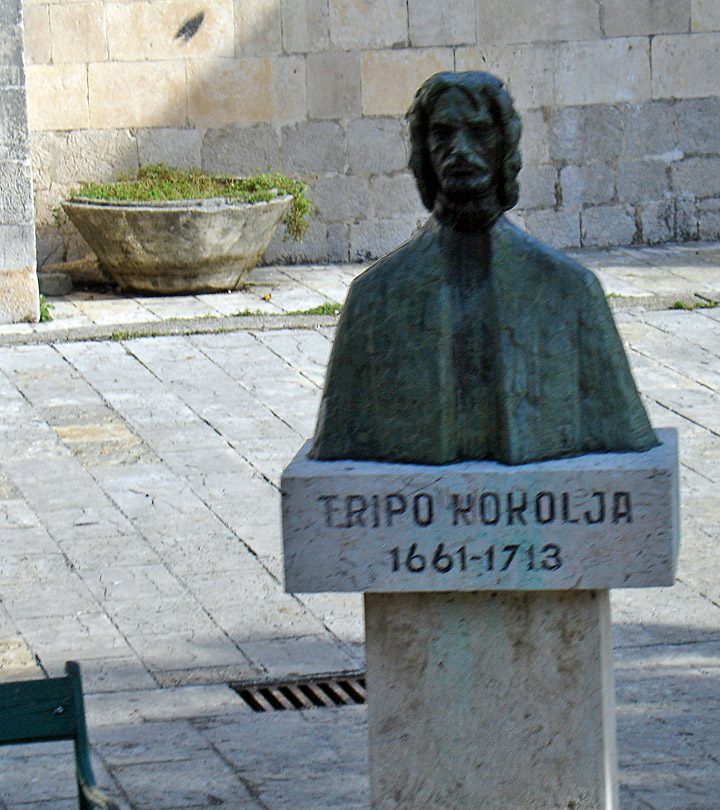 Settlement in this region dates back to the Neolithic age. Archeologists date findings back to 3500 B.C.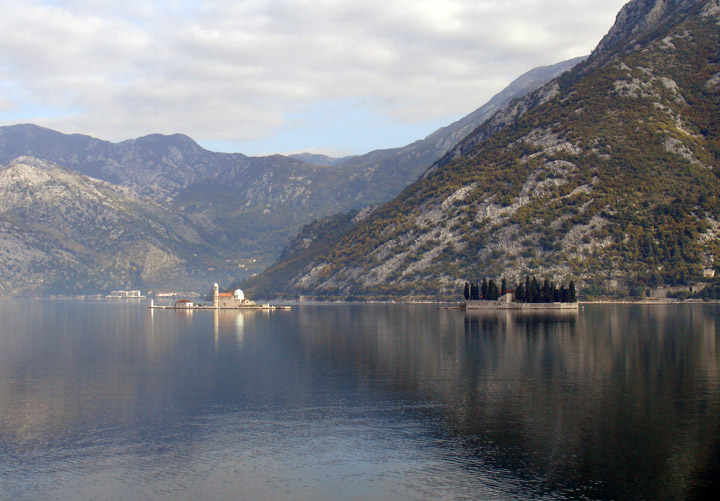 Gospa od Skrpjela (left) and Sveti Juraj (right)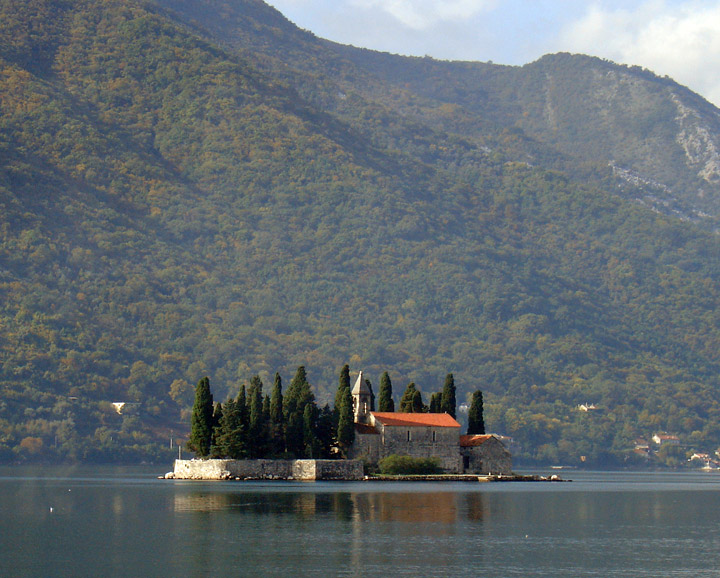 Sveti Juraj
The two small islands off the coast are Sveti Juraj and Gospa od Skrpjela. On Sveti Juraj is a Benedictine monastery; on Gospa od Skrpjela a baroque church built in 1630.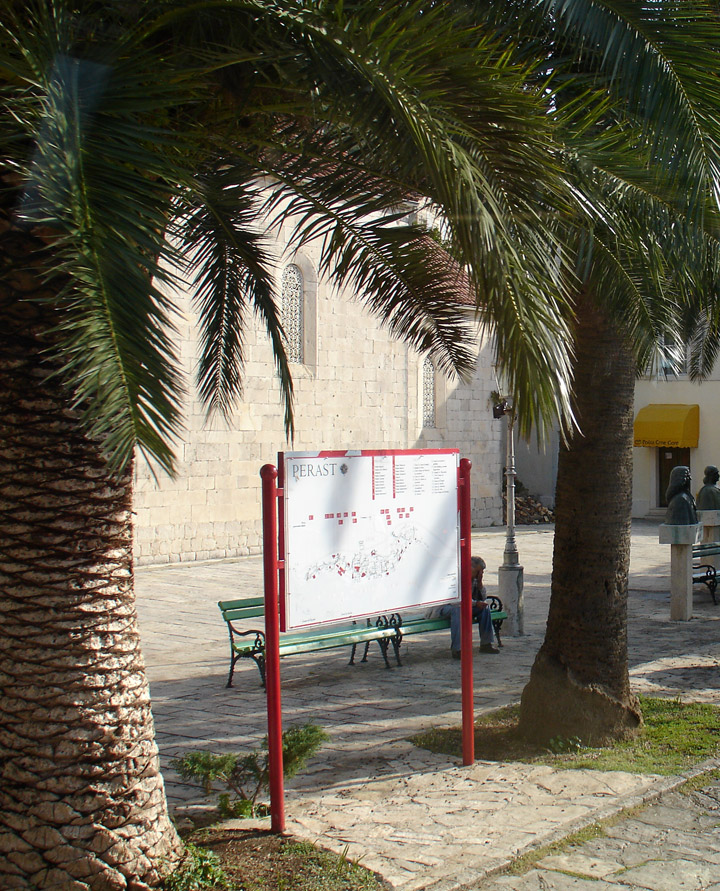 Perast is a sleepy baroque place near Kotor. The most beautiful buildings of this small city were built in the 17th and 18th centuries. At that time seafaring was growing and captains built magnificent villas that even today capture you with their beauty.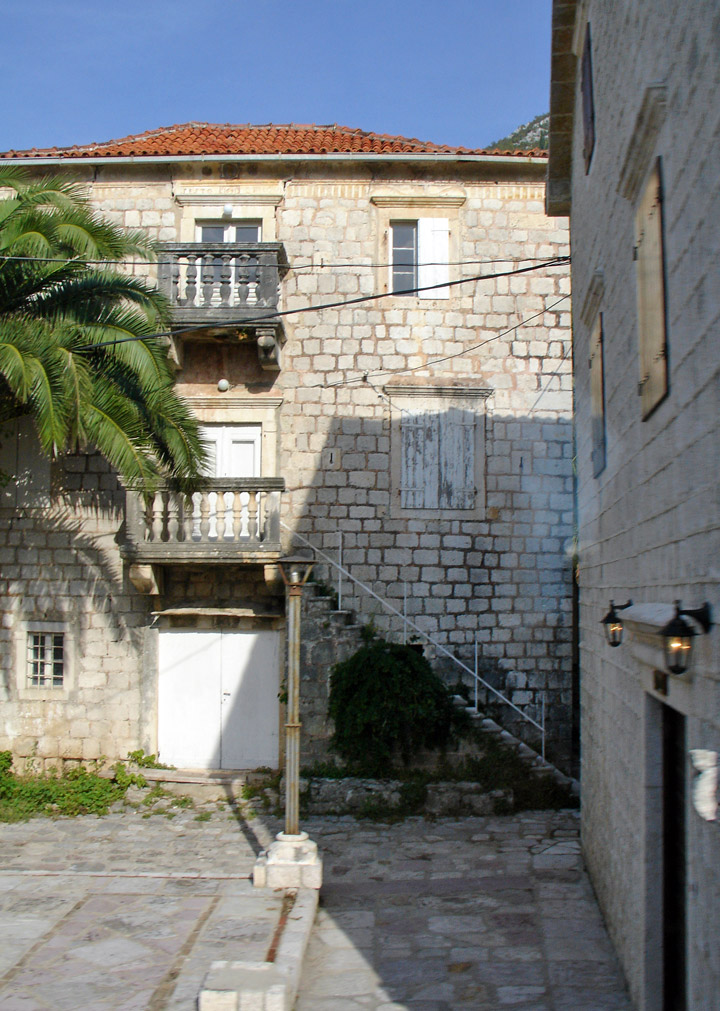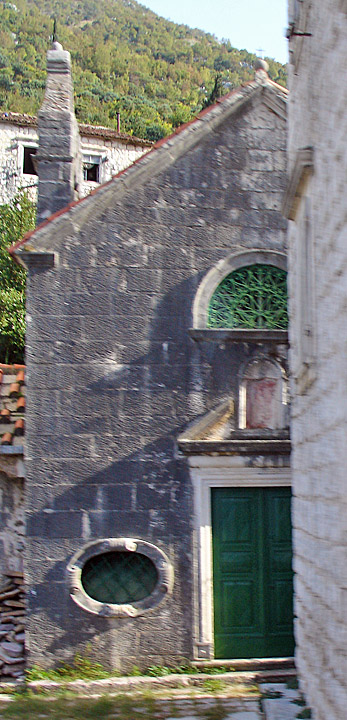 Perast is a quiet and peaceful place. It abounds in sacred monuments, such as the Church Sveti Nikola built between the 15th and 17th centuries. Parish church (1740) the island in front of Perast where there is church Sv. Djordje (12th), Gospa od Skrpjela (1630), baroque church built on artificial island.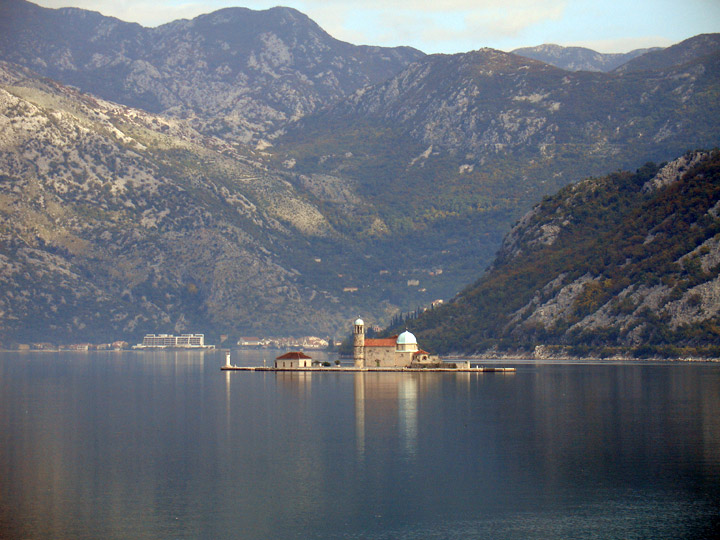 Gospa od Skrpjela (1630)
The Gulf of Kotor (Boka Kotorska) cuts deeply into the coastline of the southern part of the Yugoslav Adriatic, creating four spectacular bays ringed in mountains, the "fjords" of the Mediterranean. The little town of Perast is situated at the foot of St. Elijah Hill (873 m), opposite the narrow Verige strait, where the innermost bays of Risan and Kotor converge.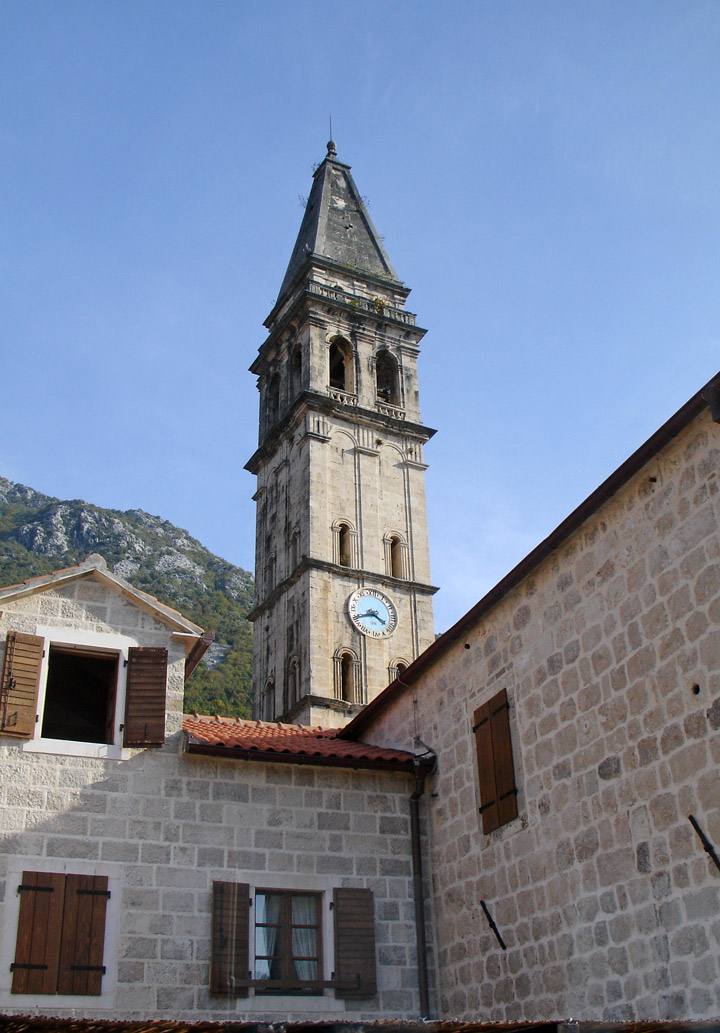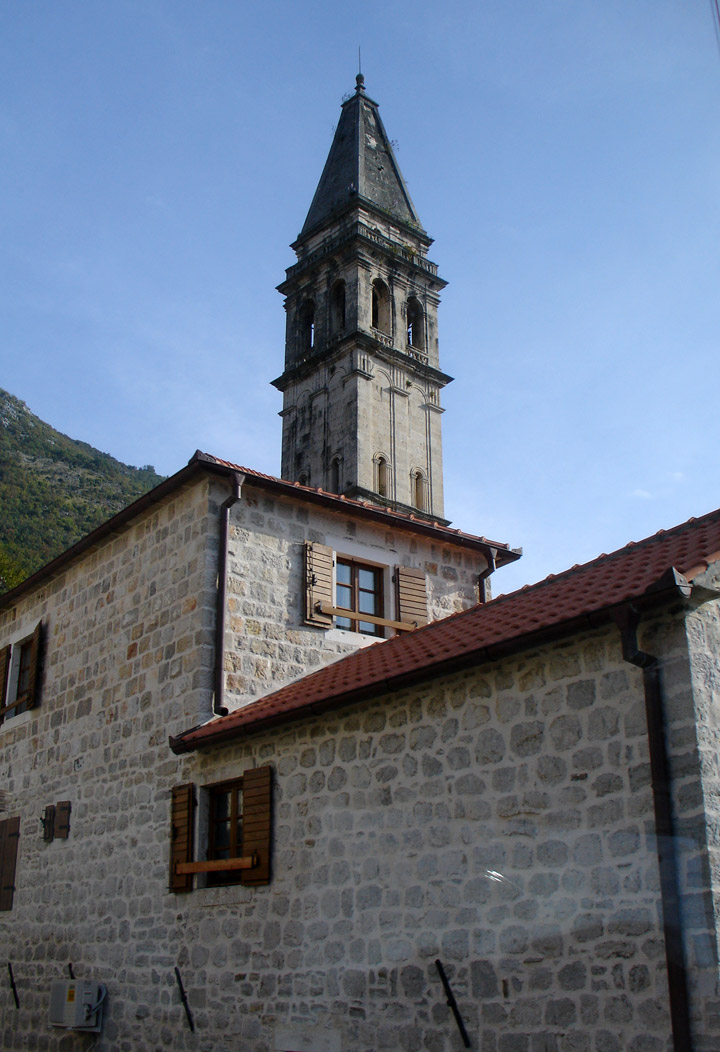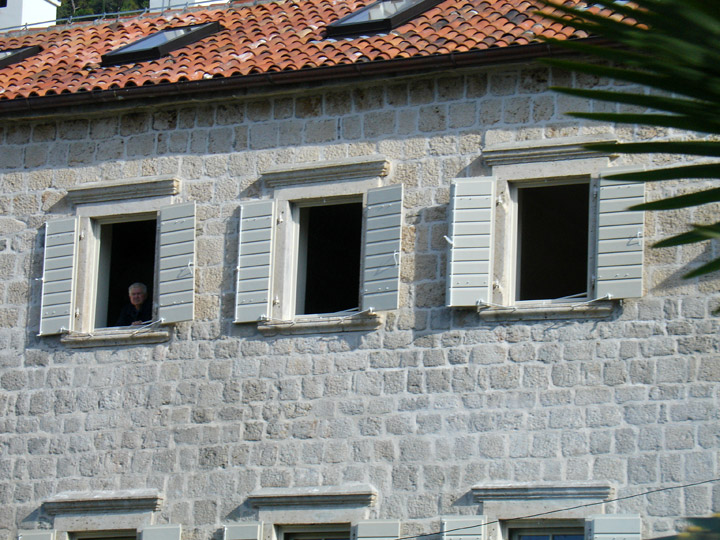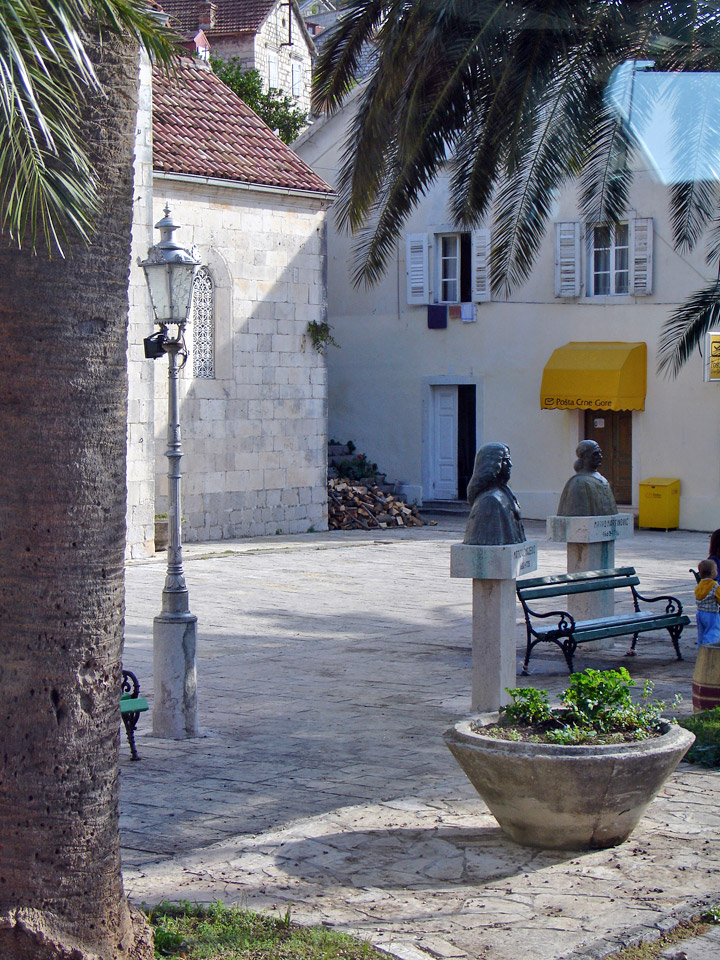 This easternmost shore was the earliest inhabited area in the Boka. The remains of a Neolithic culture (3500 BC) have been discovered in the caves of Spila above Perast and various archeological finds provide evidence of civilization dating from Illyrian, Roman and early Christian periods.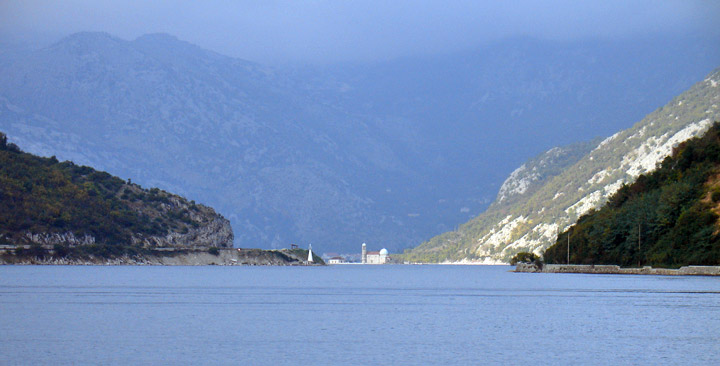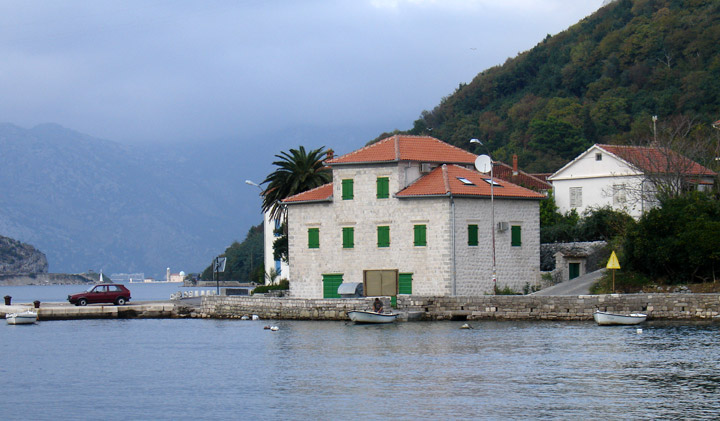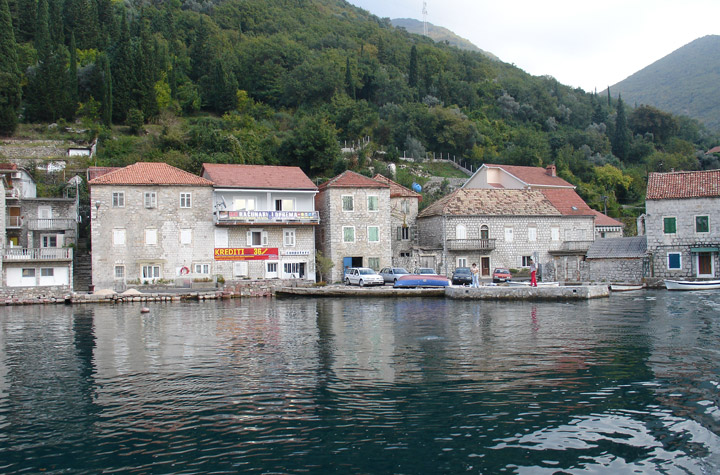 Preceded by two jewel-like islands, Perast is focused on the sea. From the interaction between mainland and bay, the inherent contrast of stone and water, the dialogue of island and wave, sometimes in harmony but often in conflict, this sea-faring town has derived its unity, strength and sense of purpose. Despite its size, a sophisticated urban structure has arisen, demonstrated by the proportion, scale, massing and rhythm of the great number of public buildings, especially along the waterfront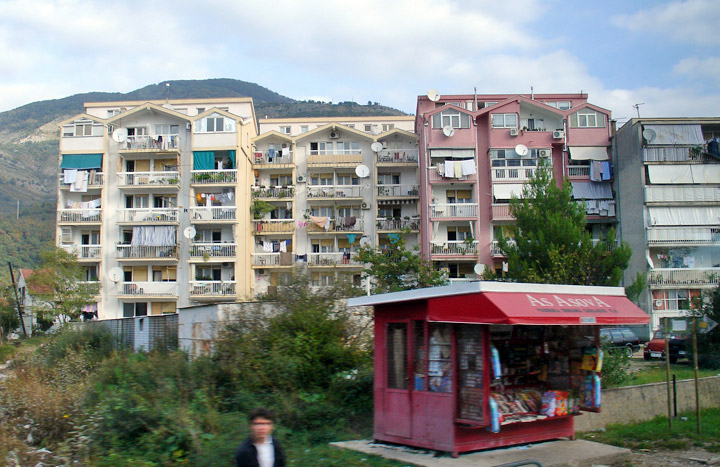 Communist style apartments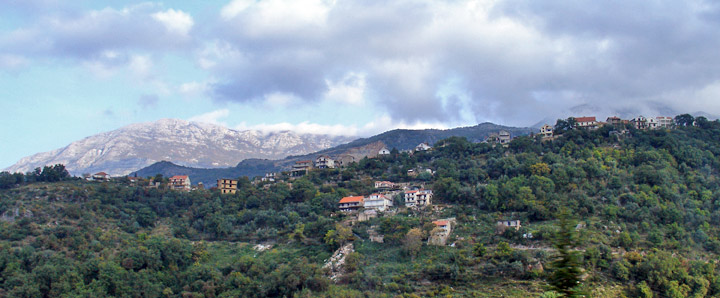 mountains of Montenegro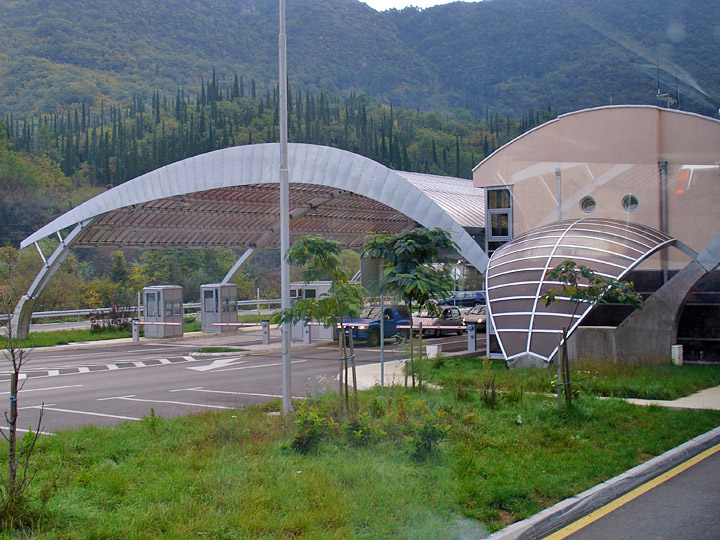 border station with Croatia
---
---