Photos from
Posuban Shrines
in
Ghana, Africa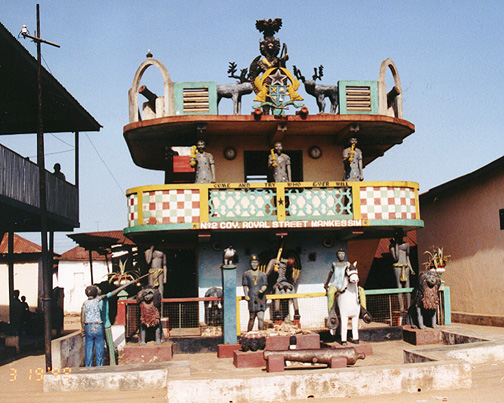 Mankessim
Unique to Ghana's central coastal region, posubans, are elaborate concrete shrines in the urban areas of Fante settlements. These shrines are the work of Asafo companies, the patrilineal military units that are a feature of most Akan societies.
Once responsible for the defense of the town, now are more ceremonial.
Many posubans originated as storage houses for arms and company regalia. While the actual sites are quite ancient, their present form is probably post-independence.
The art, though African, draws on western themes, looking somewhat out of place in traditional Africa.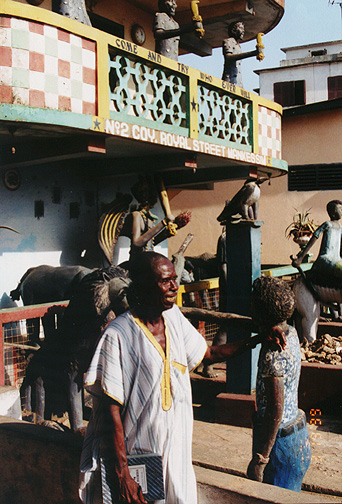 the caretaker of the shrine
(for a contribution he tells a detailed history of Ghana
and the representations on the shrine.)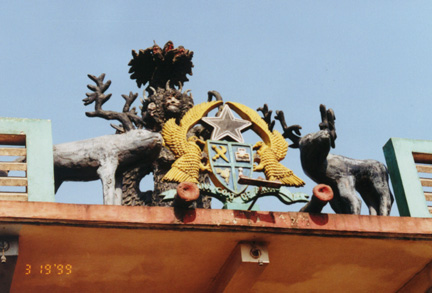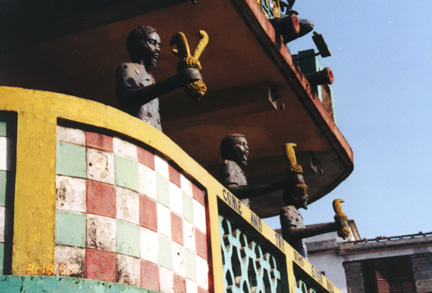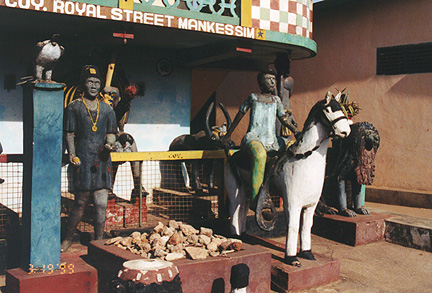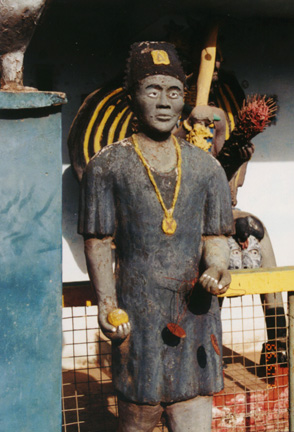 Detail of the shrine in Mankessim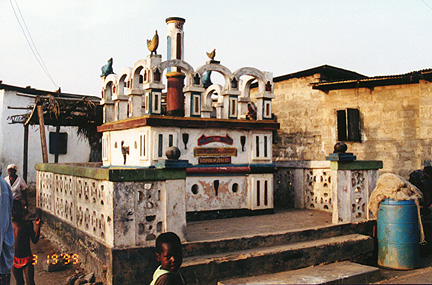 One of the shrines in Anomabu
More from Anomabu Traditional Area