Poznań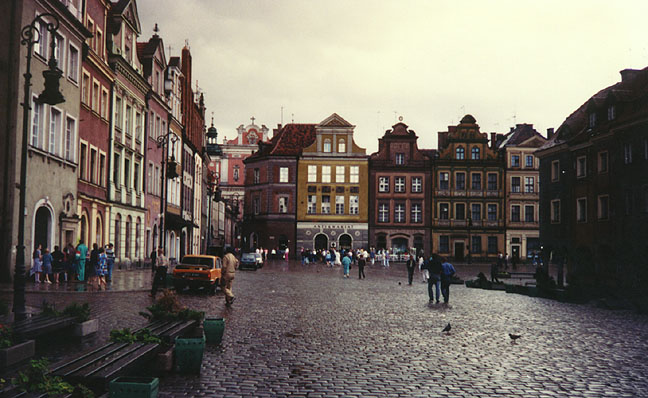 Poznań

Poznań

(German Posen), city in western Poland, capital of Poznań Province, a port on the Warta River. The city is a major railroad junction and an important industrial and commercial center, hosting a major international trade fair each year. The chief industries are food processing and the manufacture of metals, engines, freight cars, machine tools, chemicals, and ceramics.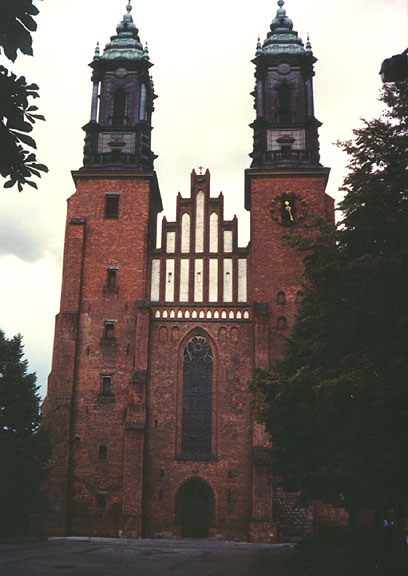 the cathedral
Adam Mickiewicz University in Poznań (founded in 1919), a technical university, a Gothic cathedral, a 16th-century city hall, and many historic churches and museums are in the city.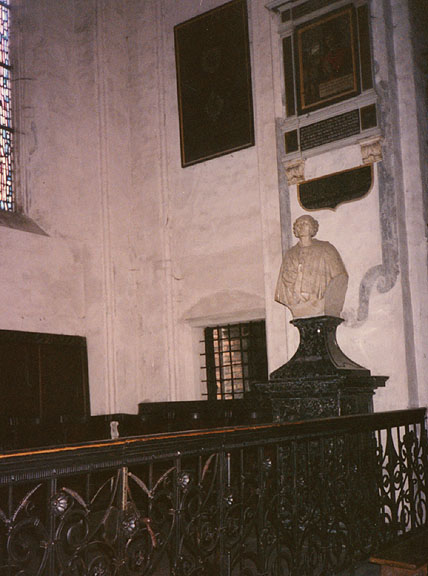 church interior
Poznań is one of the most ancient cities of Poland; in 968 it became the first Roman Catholic bishopric in Poland.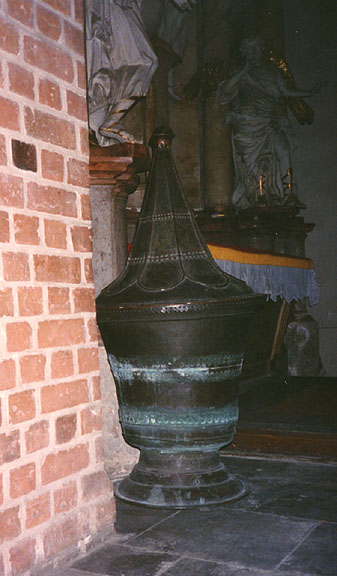 baptistery
The city passed to Prussia in 1793, became part of the Grand Duchy of Warsaw in 1807, came under Prussian rule again in 1815, and reverted to Poland in 1919.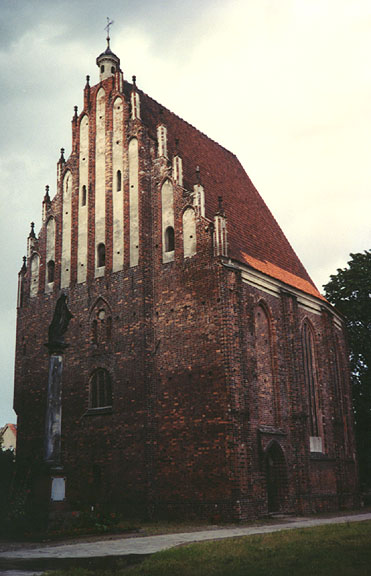 local building style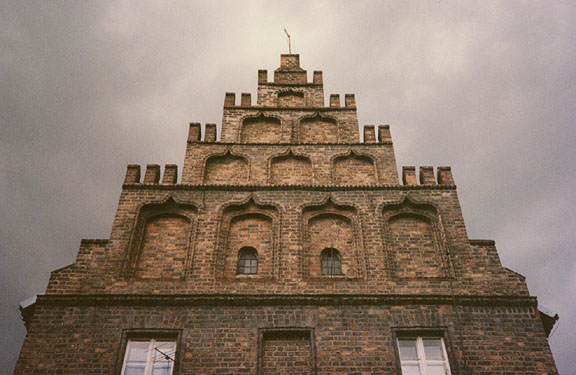 building facade
In 1956 workers staged large-scale protest demonstrations here, which led to changes in the leadership of the Polish Communist Party. Population (1997 estimate) 580,000.
Text from Microsoft Encarta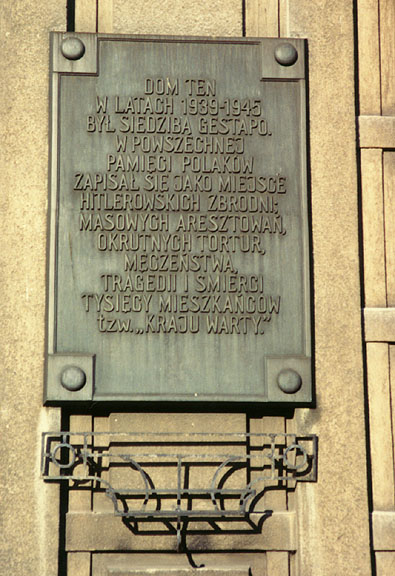 plaque on building which was former German Gestapo headquarters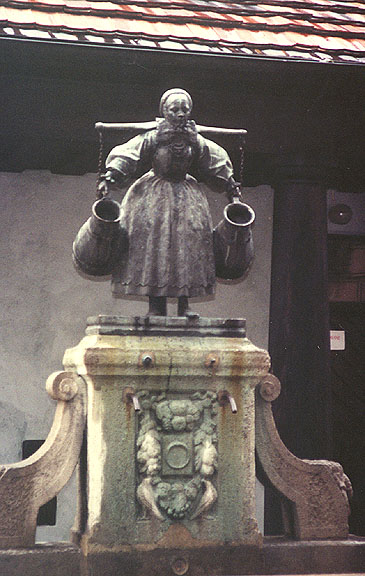 fountain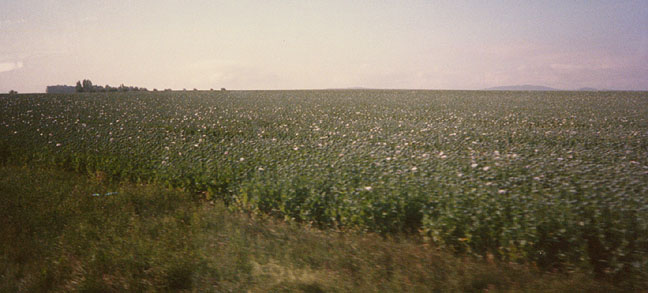 surrounded by flat country of agricultural fields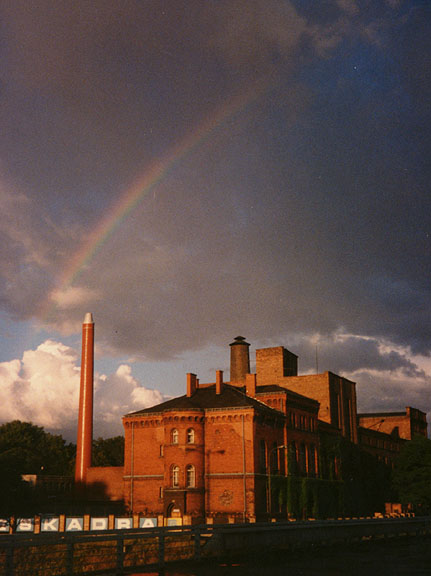 a rainbow