Lighthouse Beacons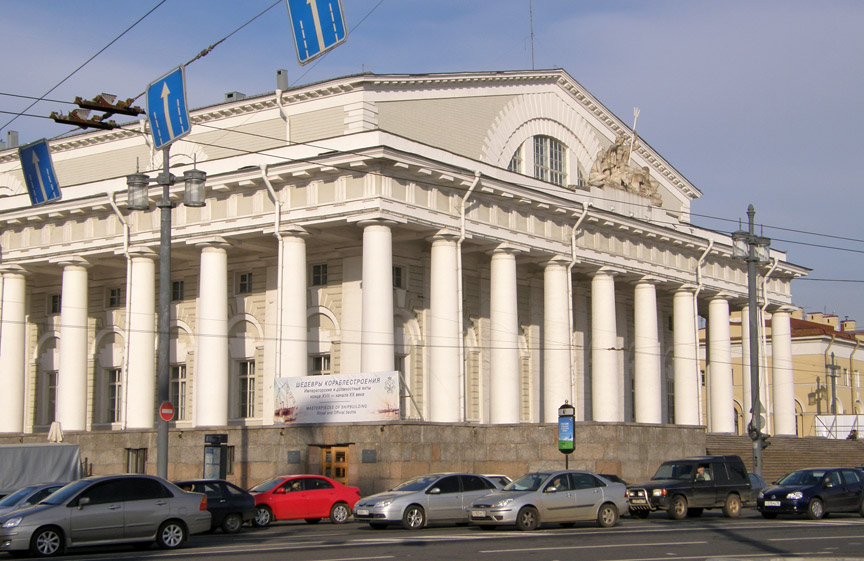 old Saint Petersburg Bourse
The old Saint Petersburg Bourse is the one of the most important monuments of the Greek Revival not only in the capital of Imperial Russia but in the whole of the Russian Empire and the world. Since Soviet times, the building has functioned as the Central Museum of the Russian Navy.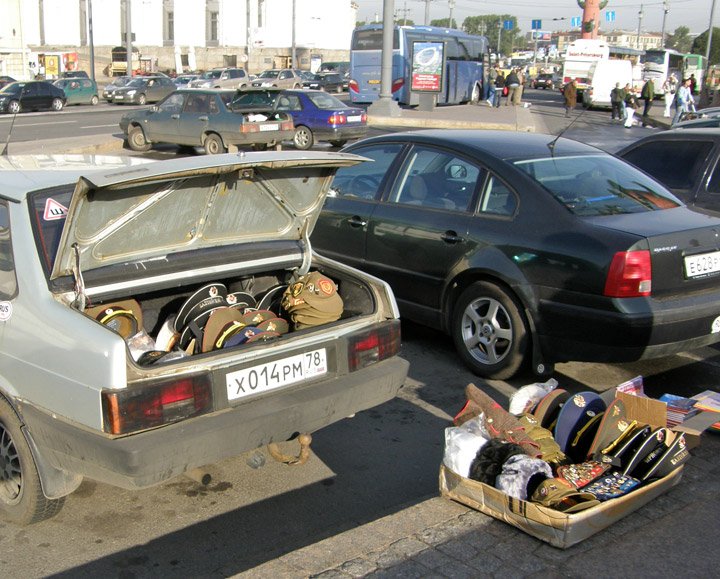 selling from the back of the car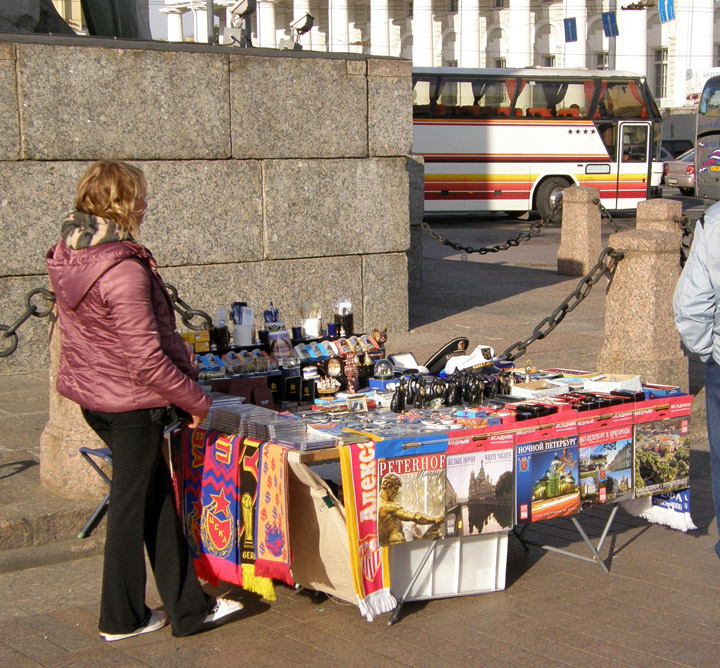 The edifice was intended to dominate the majestic sweep of the Strelka, or the Spit, of Vasilievsky Island, just opposite Winter Palace. The architect was Thomas de Thomon, a Frenchman who derived his inspiration from the Greek temples at Paestum. The structure was erected between 1805 and 1810.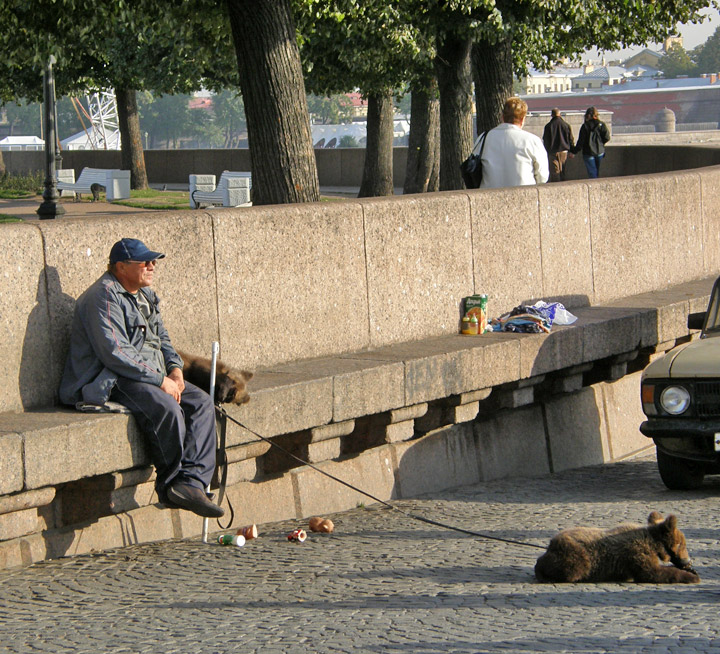 bear tender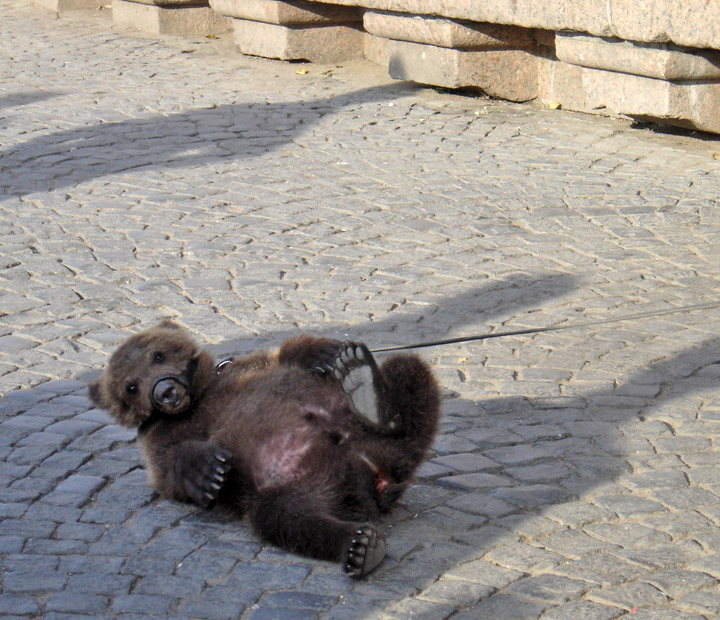 the bear
Thomon's design called for a peristyle of forty four Doric columns resting upon the massive base of red granite. An allegorical sculptural group symbolizing maritime commerce is mounted on the roof of the building. Both inside and outside the Bourse, a motif of the semi-circle is recurrent. The interior features a commodious trading hall, illuminated by an oblong skylight.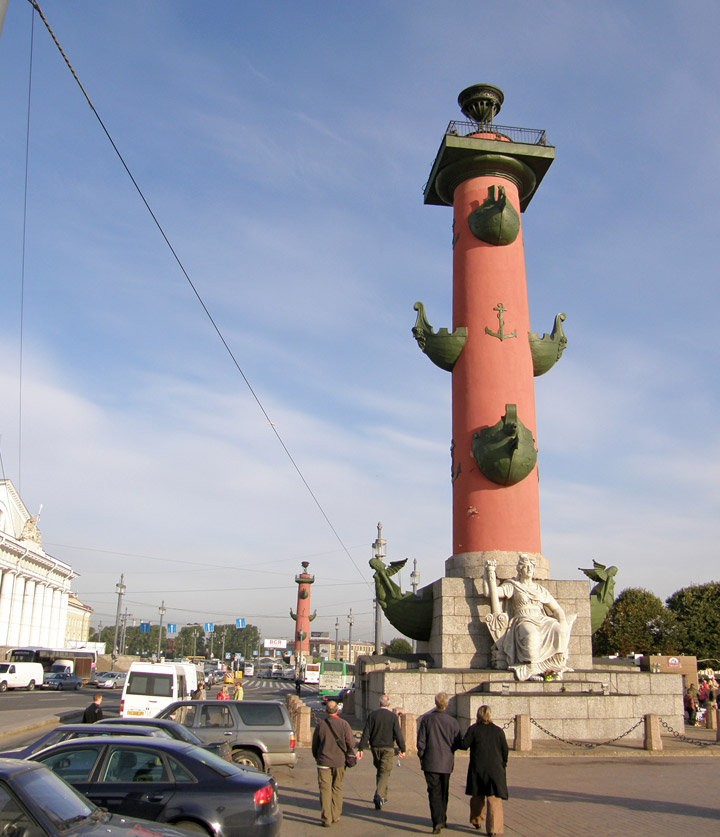 columns of red granite on either side of the Bourse
Two rostral columns of red granite are set up on either side of the Bourse. They were intended to serve as beacons and may be lit on ceremonial occasions even today. The columns are decorated with marble allegorical figures representing four major rivers of Russia — the Volga, Dnieper, Neva, and Volkhov.
Text from Wikipedia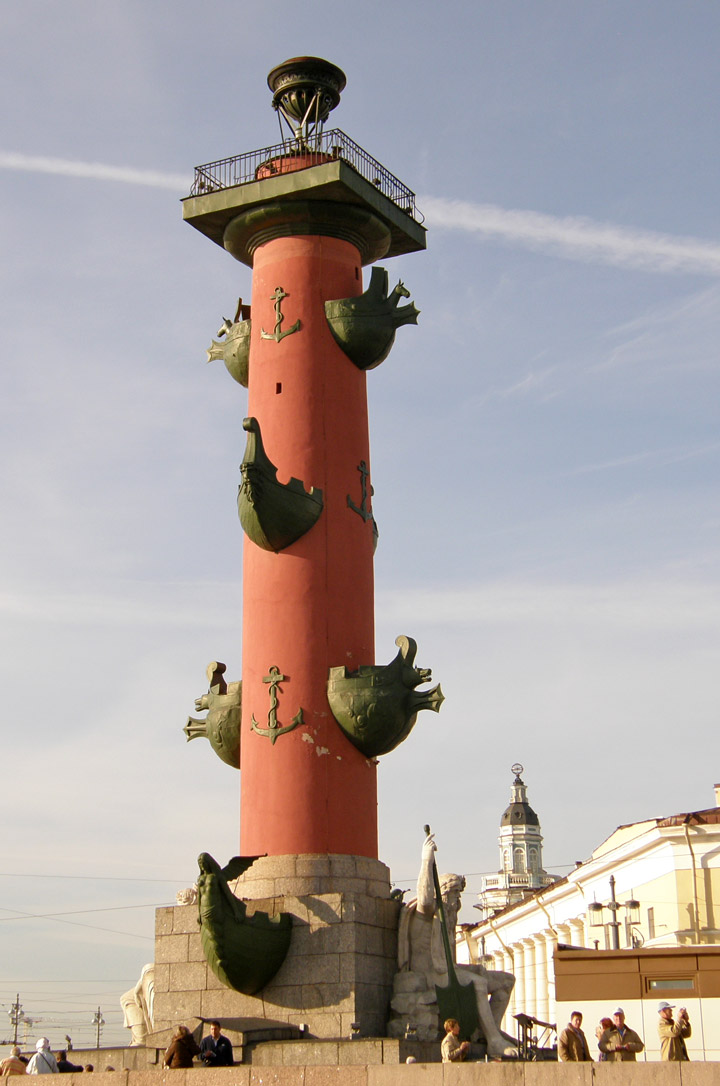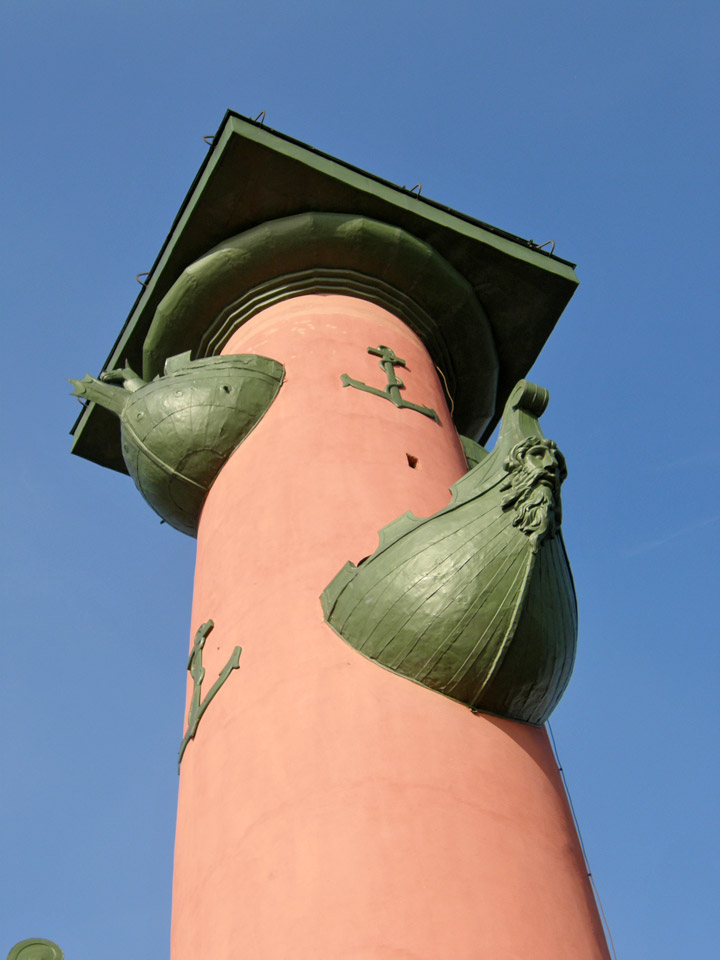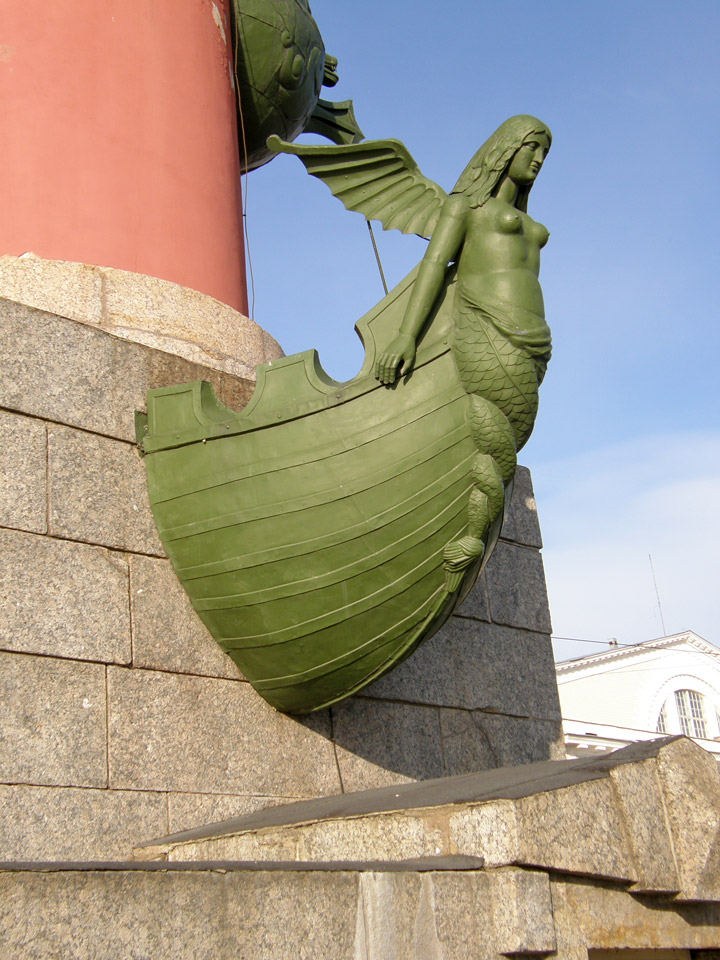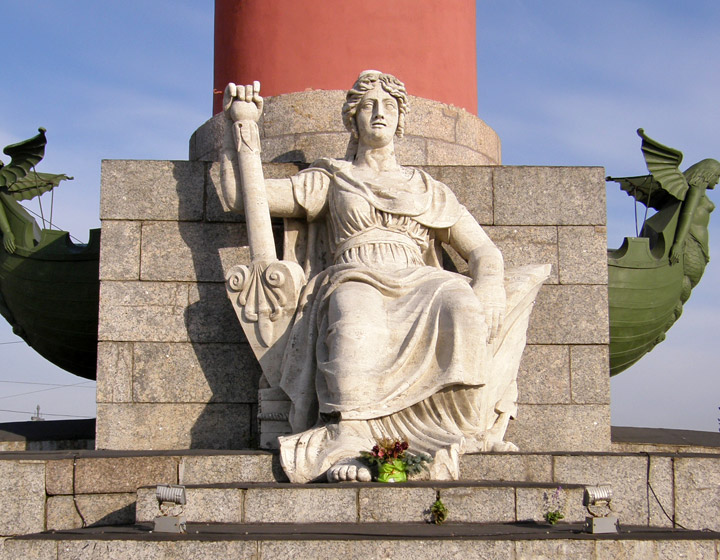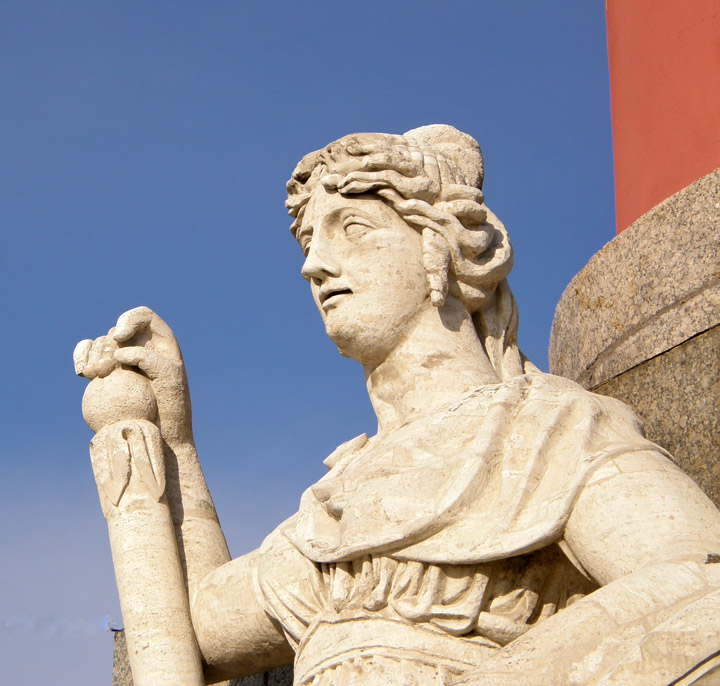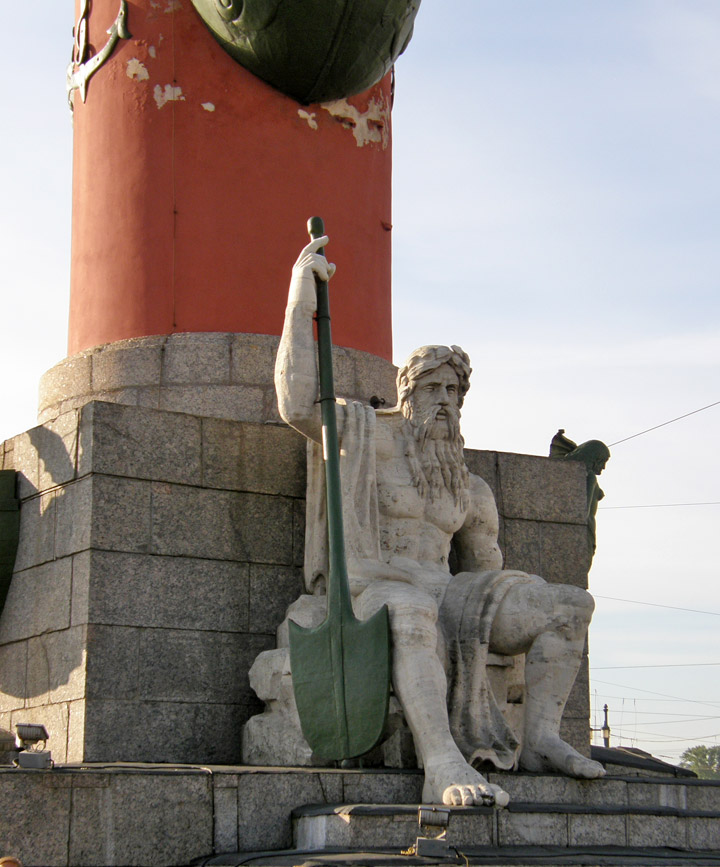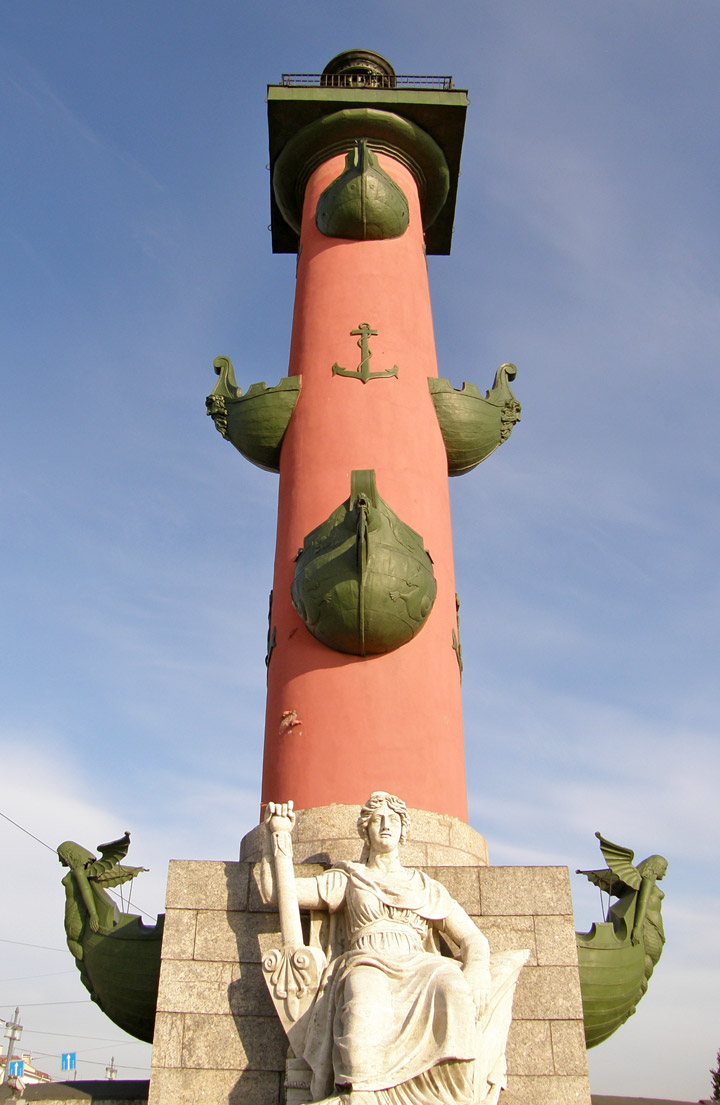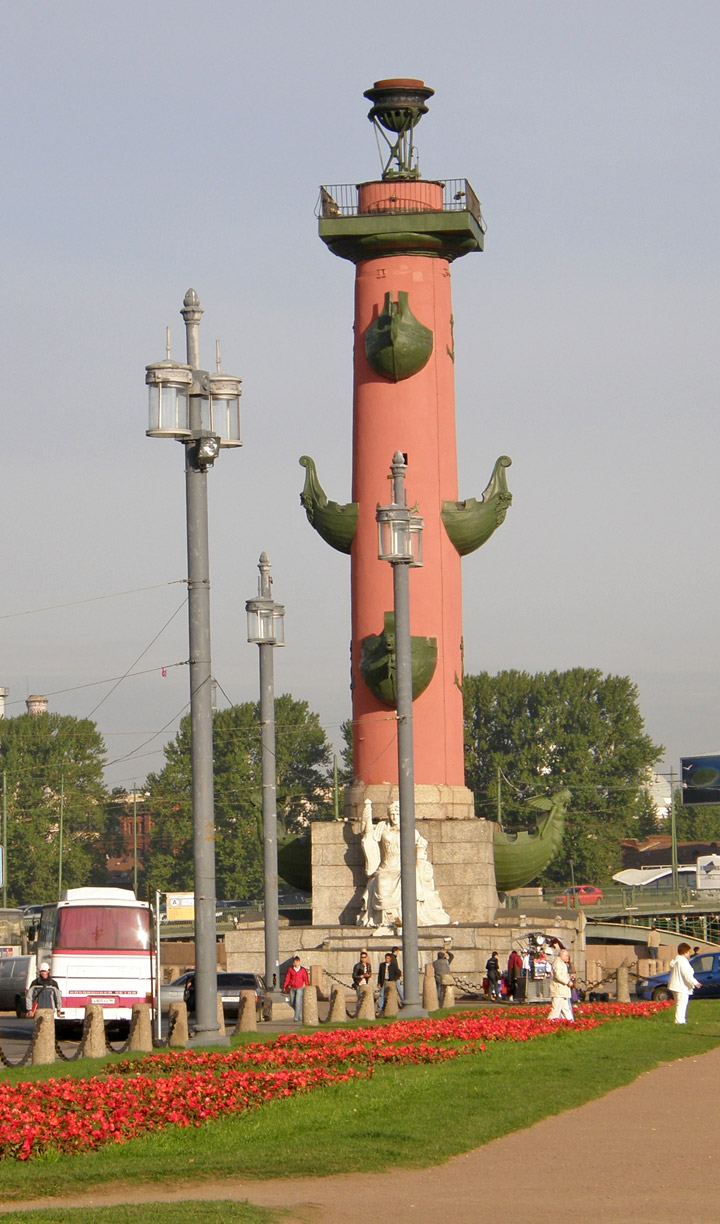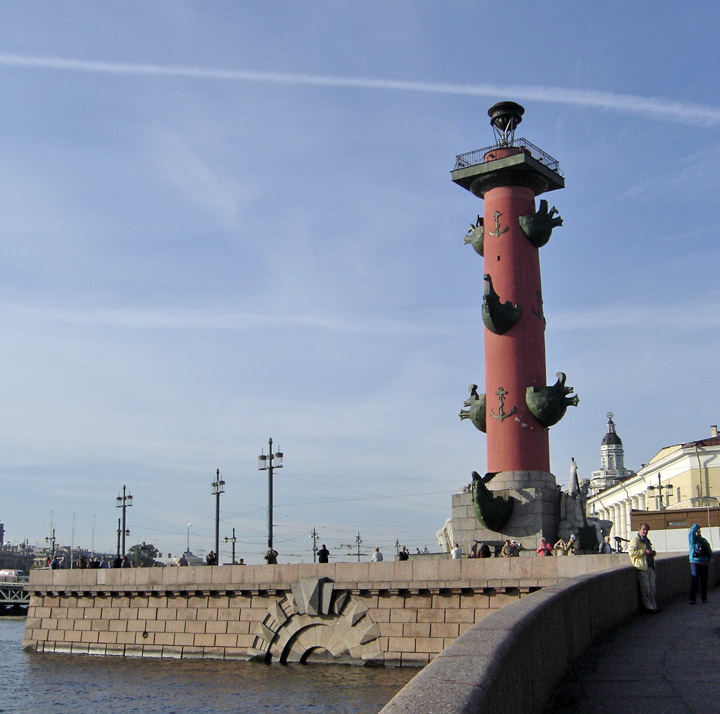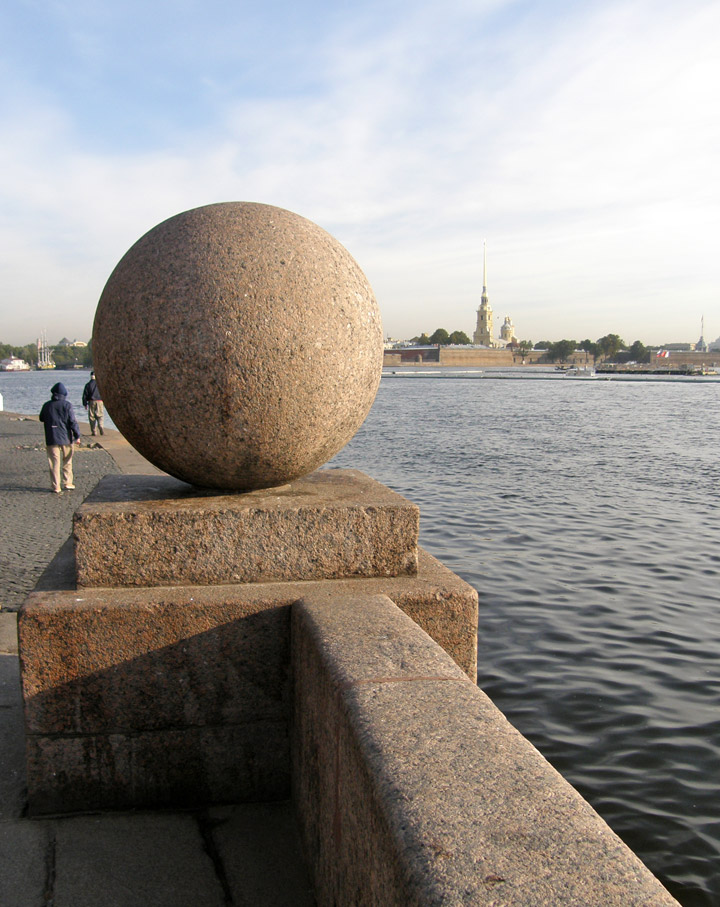 view of SS Peter and Paul cathedral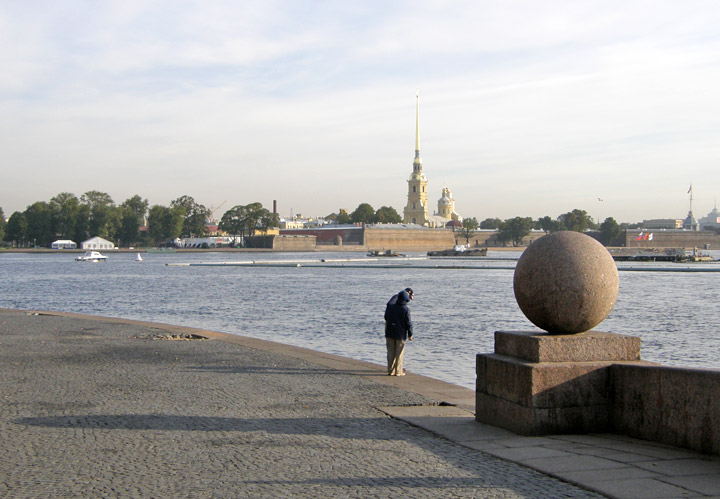 ---
---