Yusupov Palace on the Moika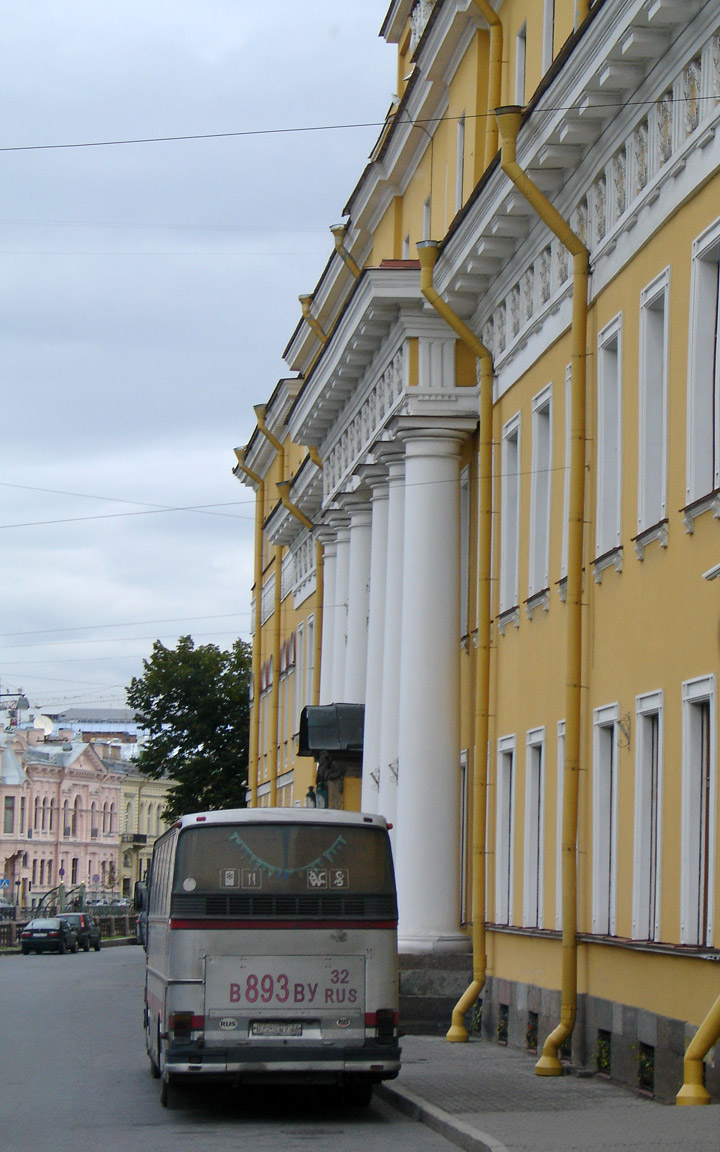 Yusupov Palace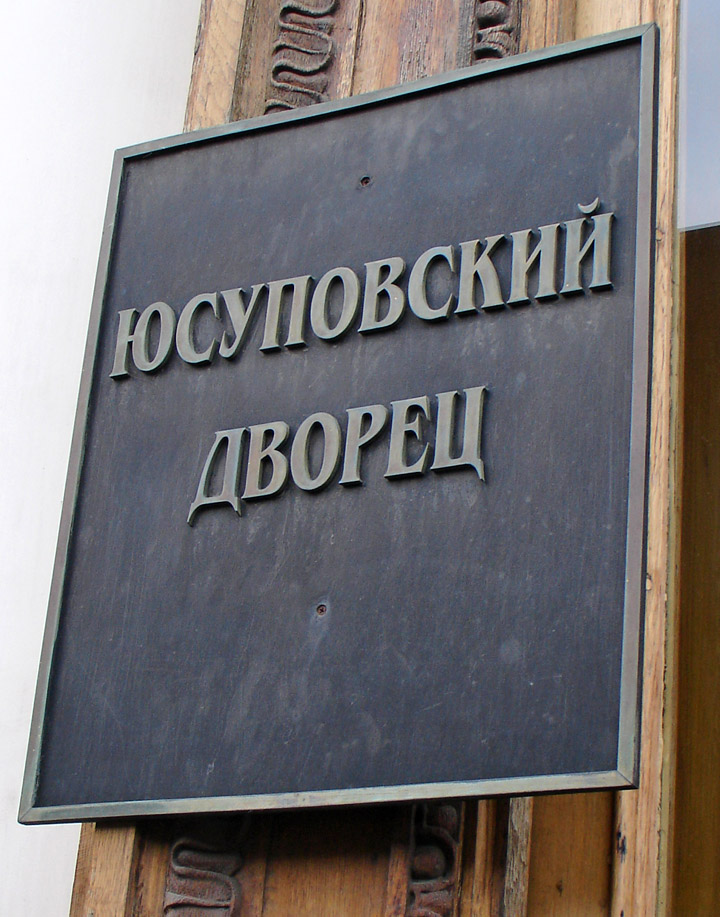 The Yusupov Palace, a unique historical landmark of federal importance showcasing architectural trends from the 18th through 20th centuries, has been rightfully acclaimed as the "encyclopedia" of St. Petersburg aristocratic interior design.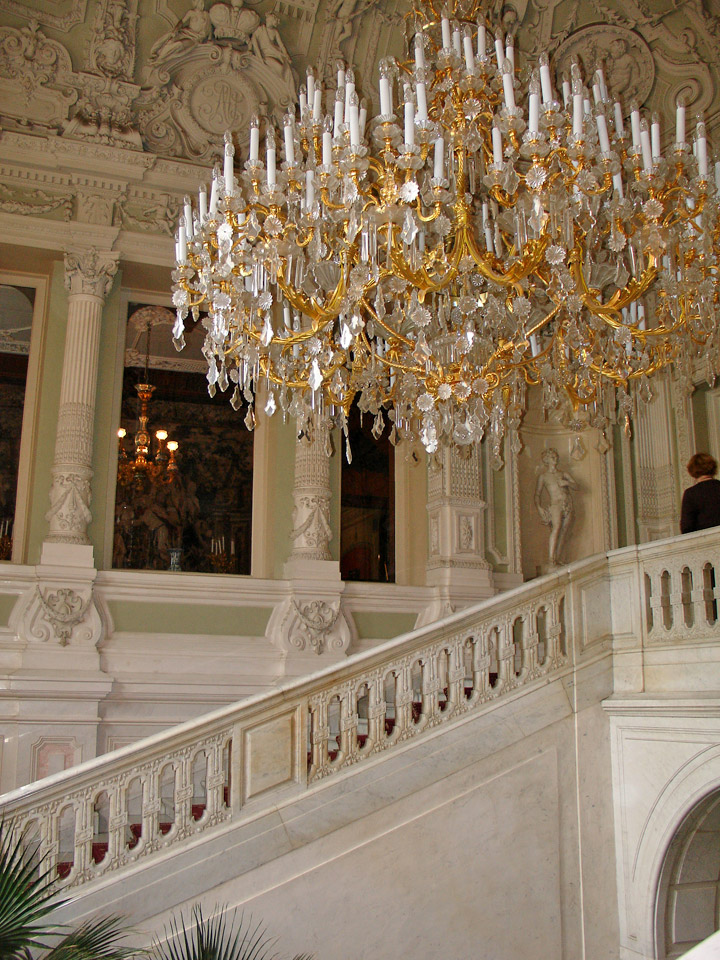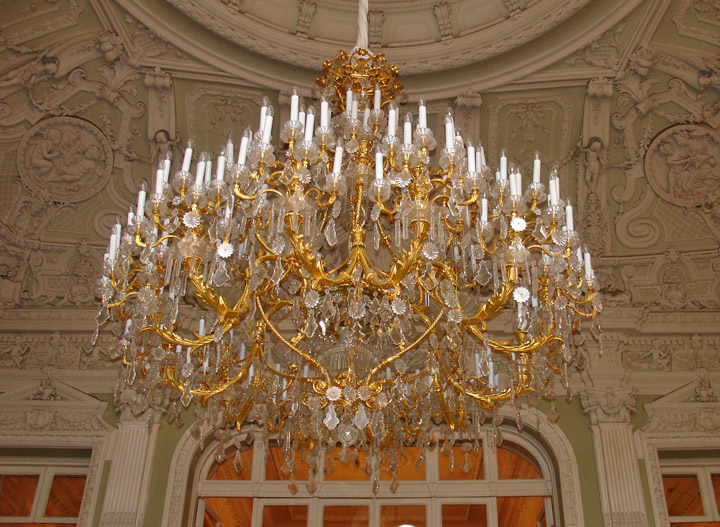 The history of the palace and surrounding estate dates back to the epoch of Peter the Great, who founded St. Petersburg as his brave new Russian capital. The palace and estate took nearly 200 years to acquire its present shape with contributions from the best architectural talent of the time: J.-B. Vallain de la Motte, A.M. Mikhailov 2nd, B. Simone, H. Monigetti, W. Kennel, A. Stepanov, A, Vaitens, and A. Beloborodov.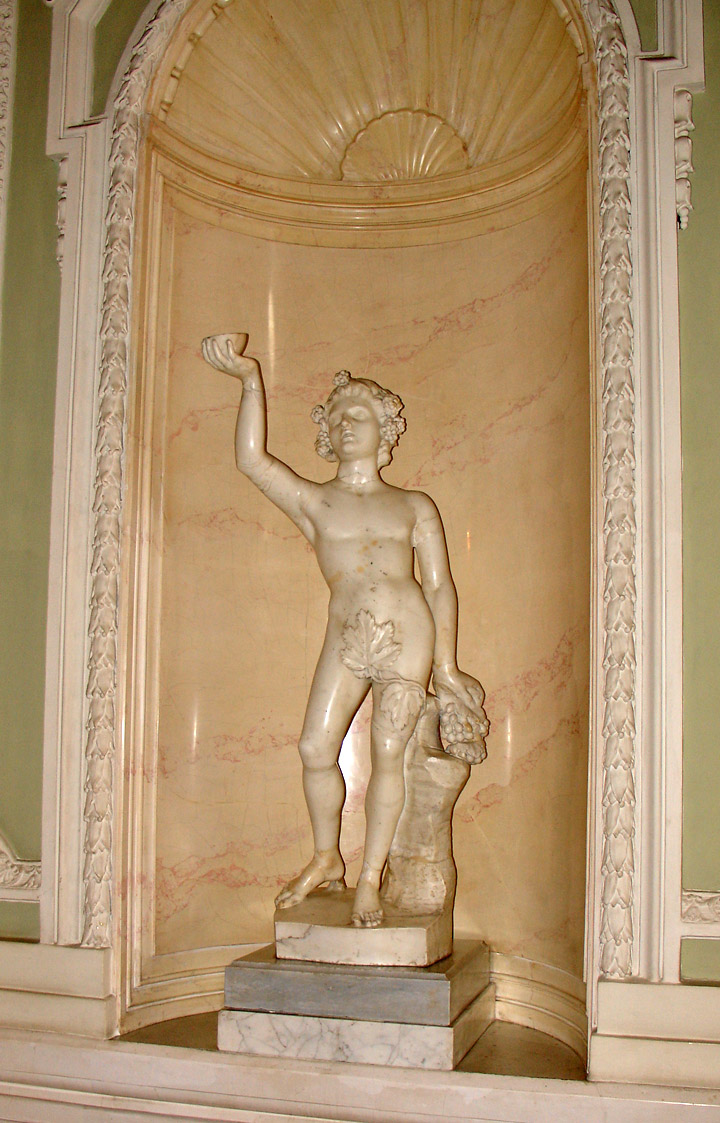 Five generations of Russia's elite aristocratic dynasty, the Yusupovs, owned the palace between 1830 and 1917. Many of Russia's and St. Petersburg's historical highlights were associated with the Yusupov family nest on the Moika.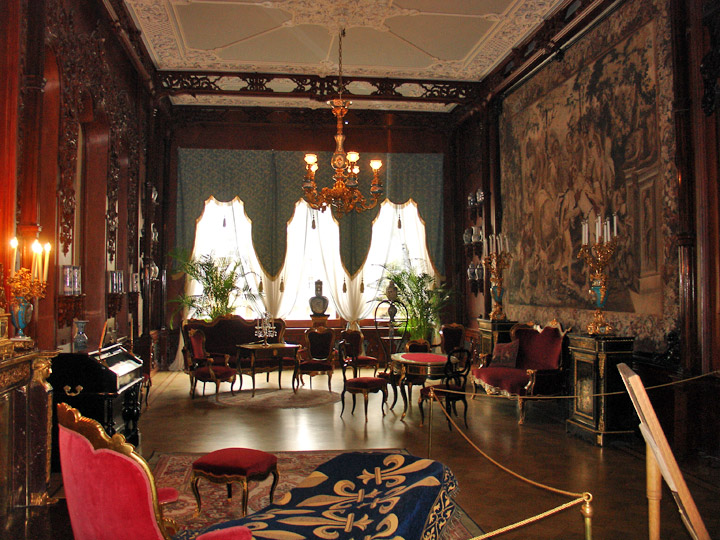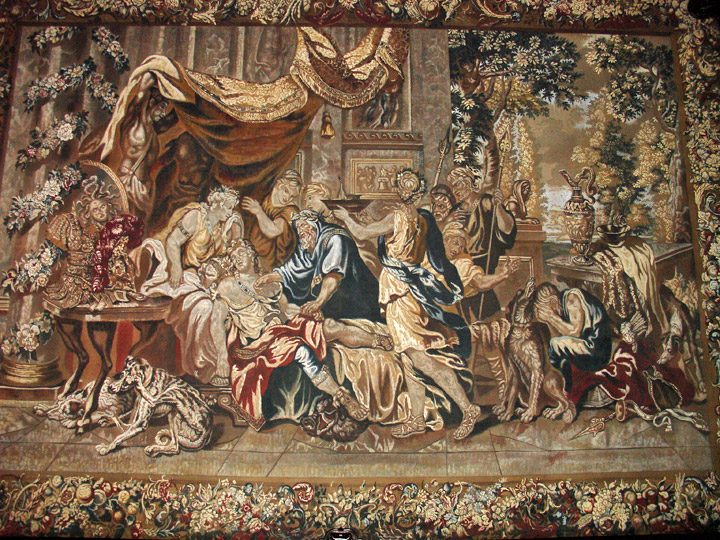 The palace went down in Russian history as the place where the mysterious monk Grigory Rasputin was assassinated, a Siberian peasant who became the spiritual mentor and friend of Nicholas II and the Royal Family in the early 20th century. The tragedy took place the night of December 17, 1916 in the private annex of the young Prince Felix Yusupov, now housing a historical exhibit recreating the assassination scene.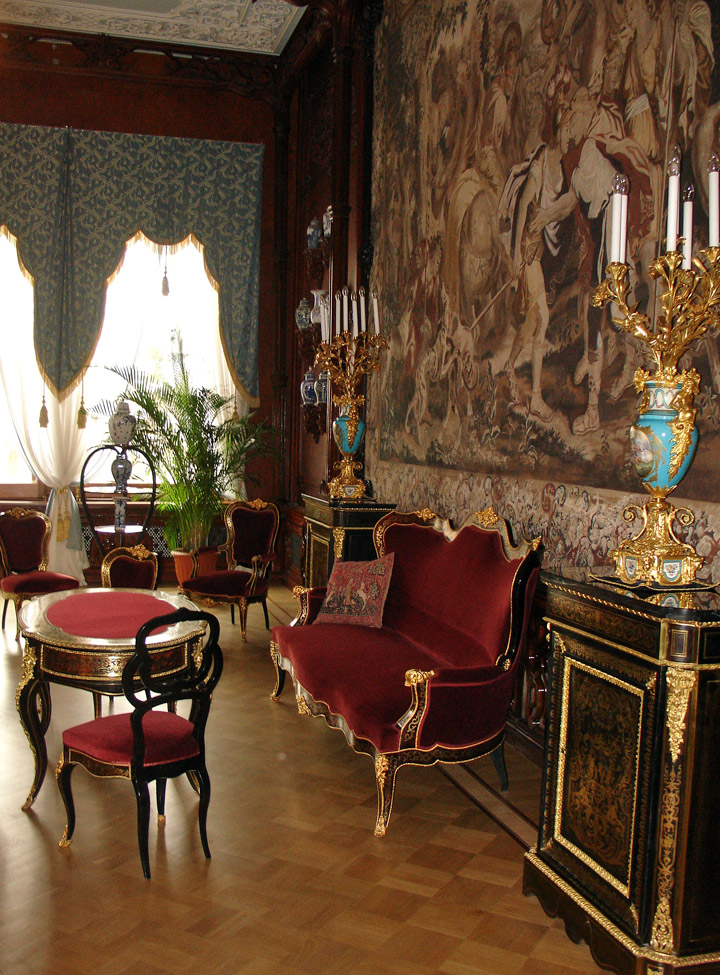 In 1925, the Yusupov Palace was handed over to the city's pedagogical intelligentsia. The palace still serves as a Palace of Culture for Educators, which in the 1990s was reinvented as a diversified historical and cultural center promoting museum activities, theater performances, music concerts, cultural and educational events.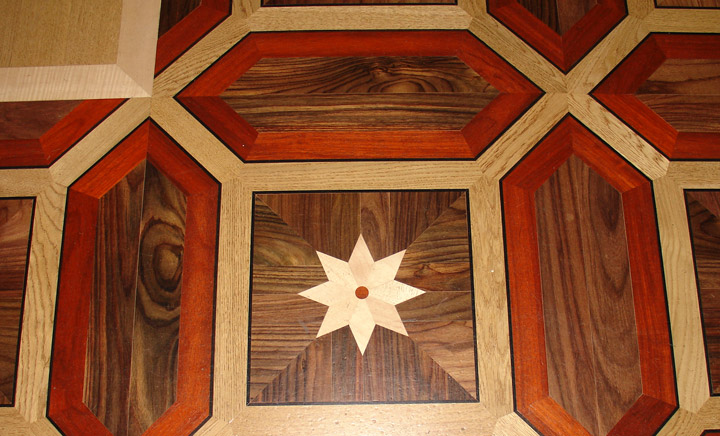 floor design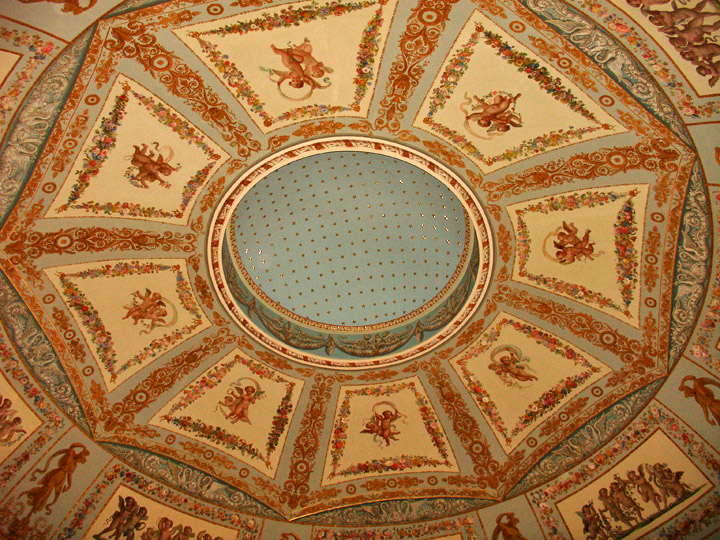 ceiling design
The Yusupov Palace is one of the few aristocratic mansions still in existence in St. Petersburg that have retained both their bold facade suites, and their less glamorous premises: an art gallery, private mini-theater, and luxurious private chambers of the Yusupovs, where the warmth and charm of their erstwhile owners still glows.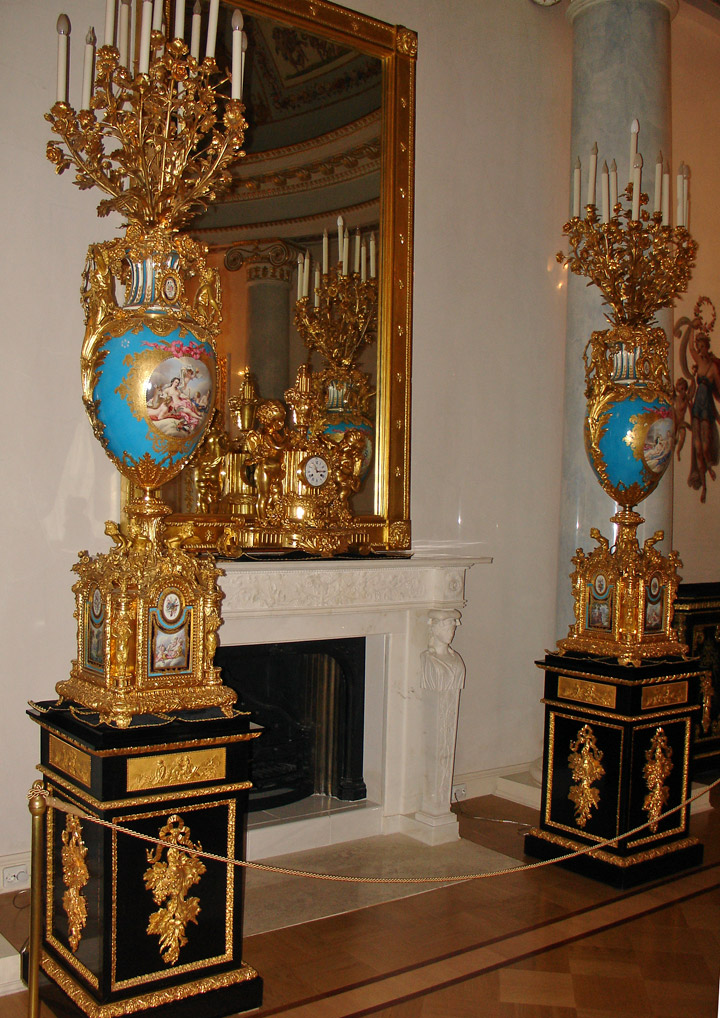 The palace's magnificent interior decorations, restored through the hard work of St. Petersburg's best restoration artists, welcome Russian and international fans of history, art, music and theater.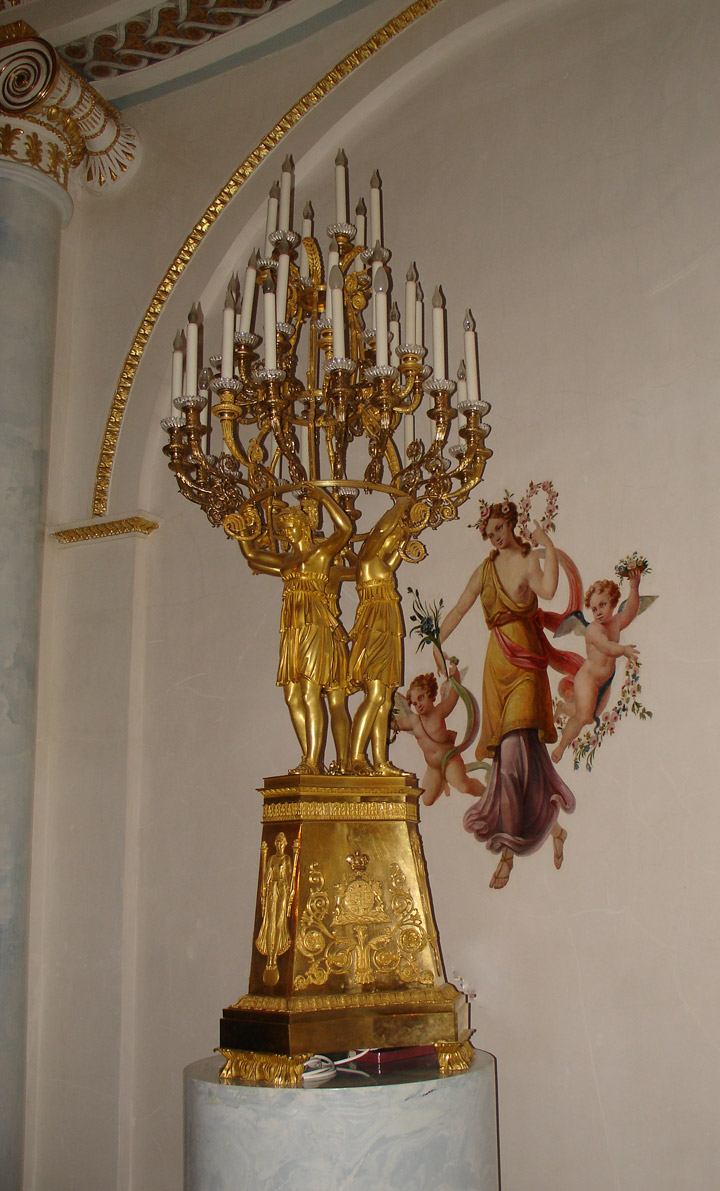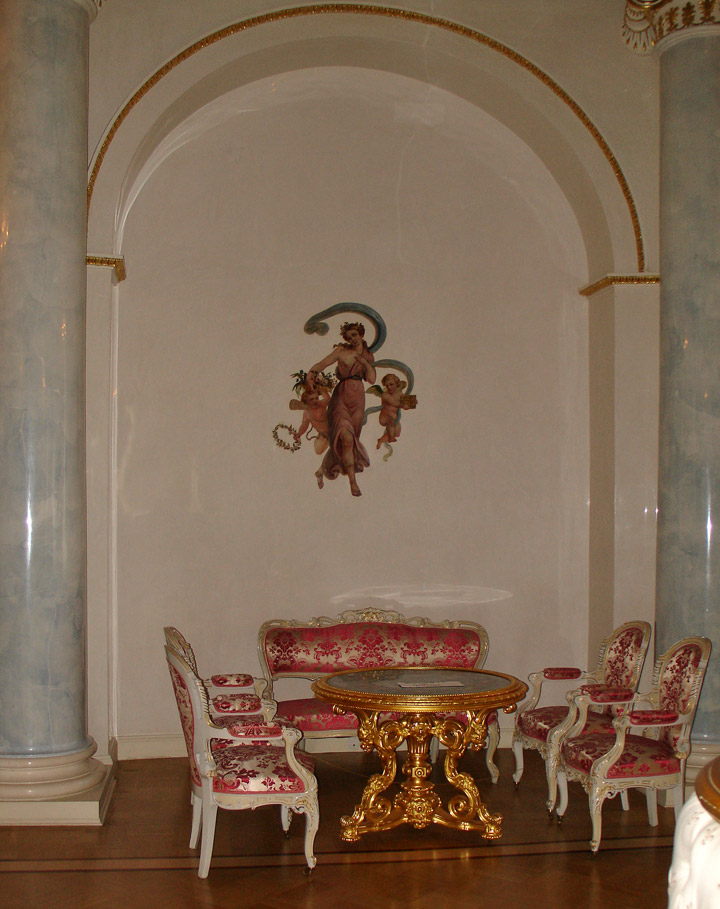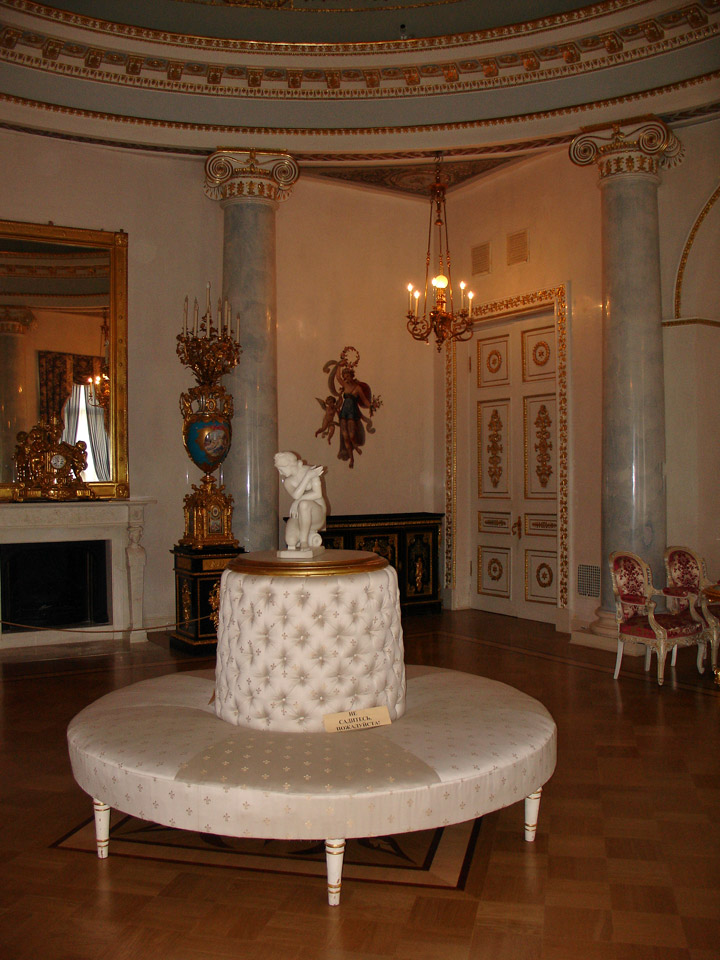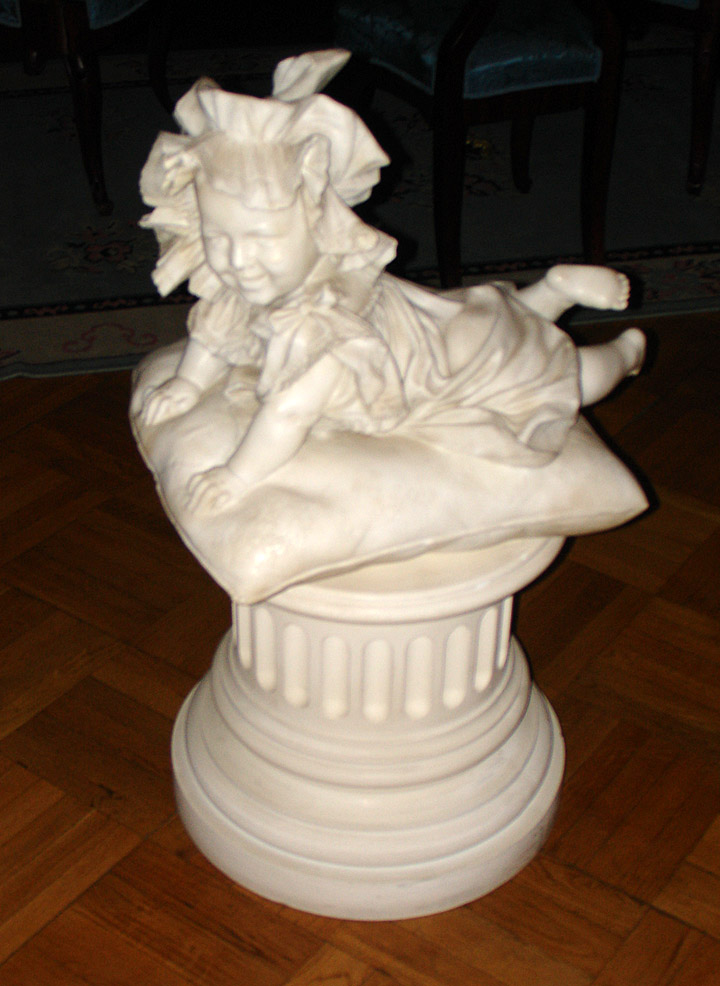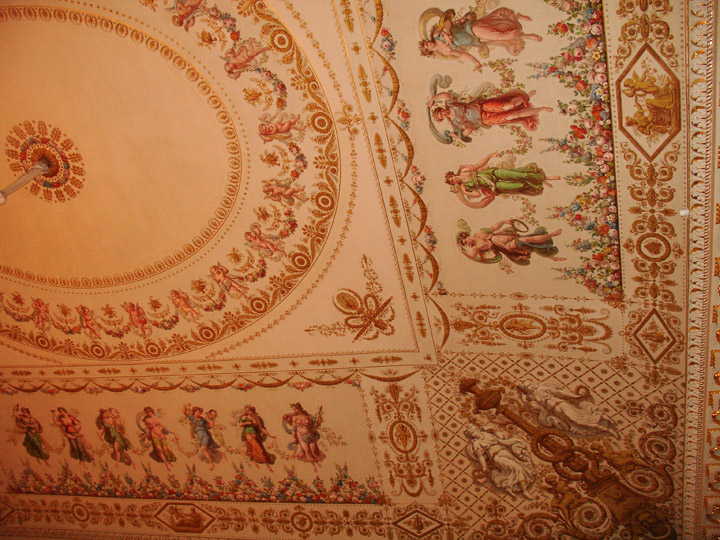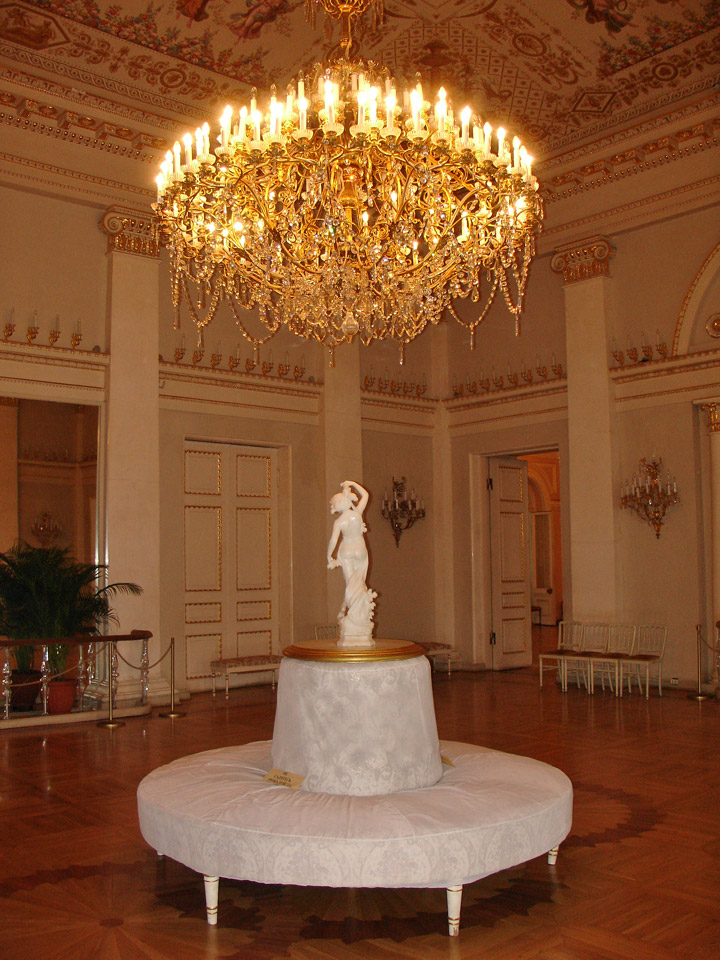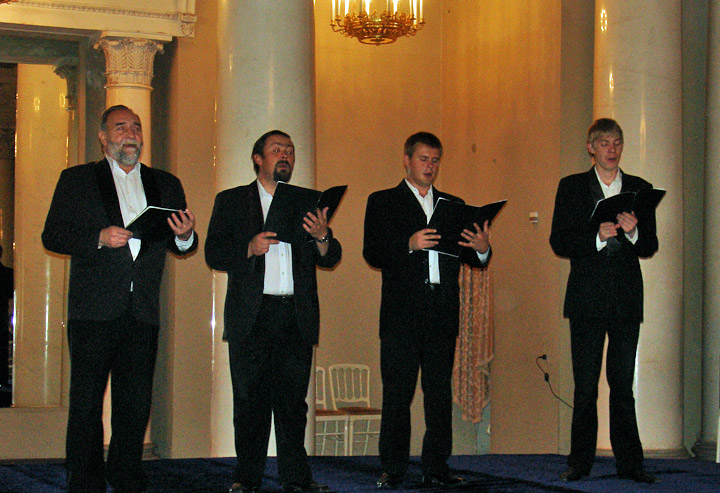 singing for the tourists
Short Video Clip of the Singers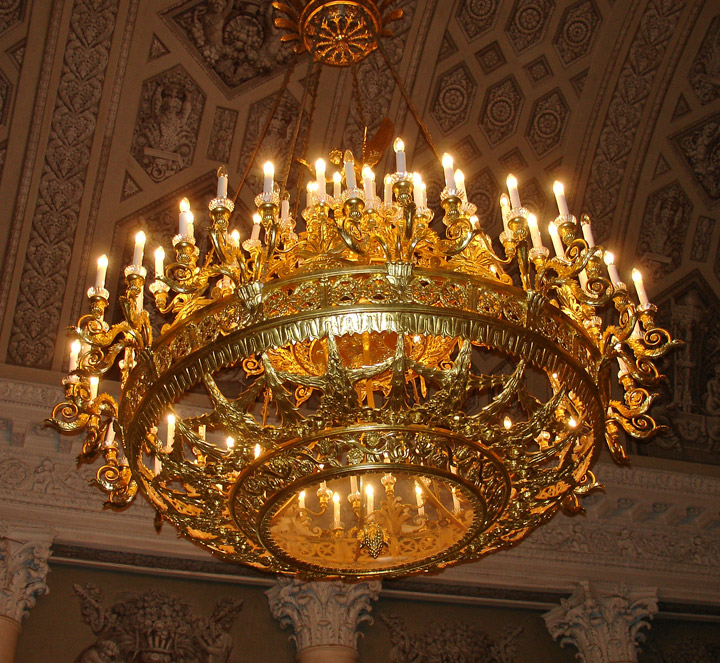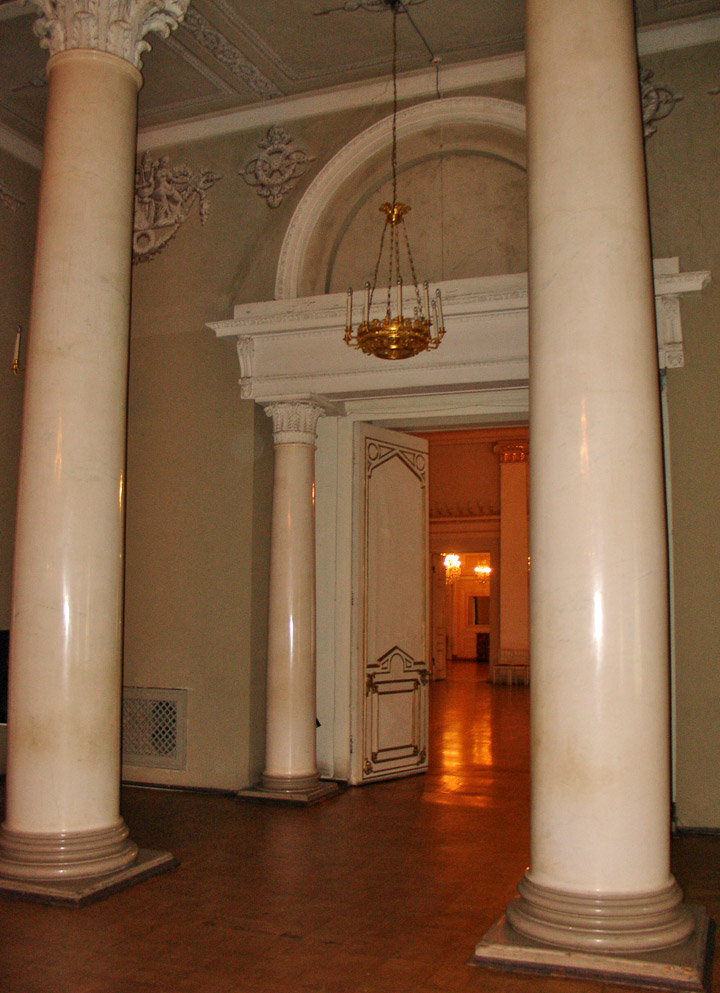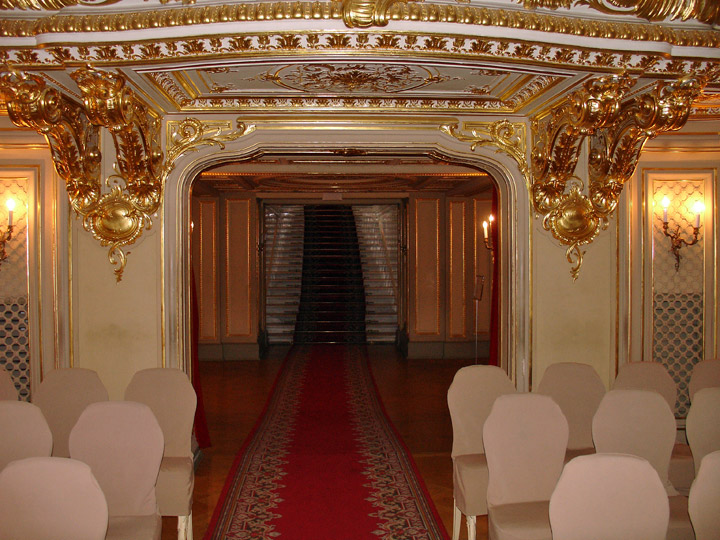 entrance to theater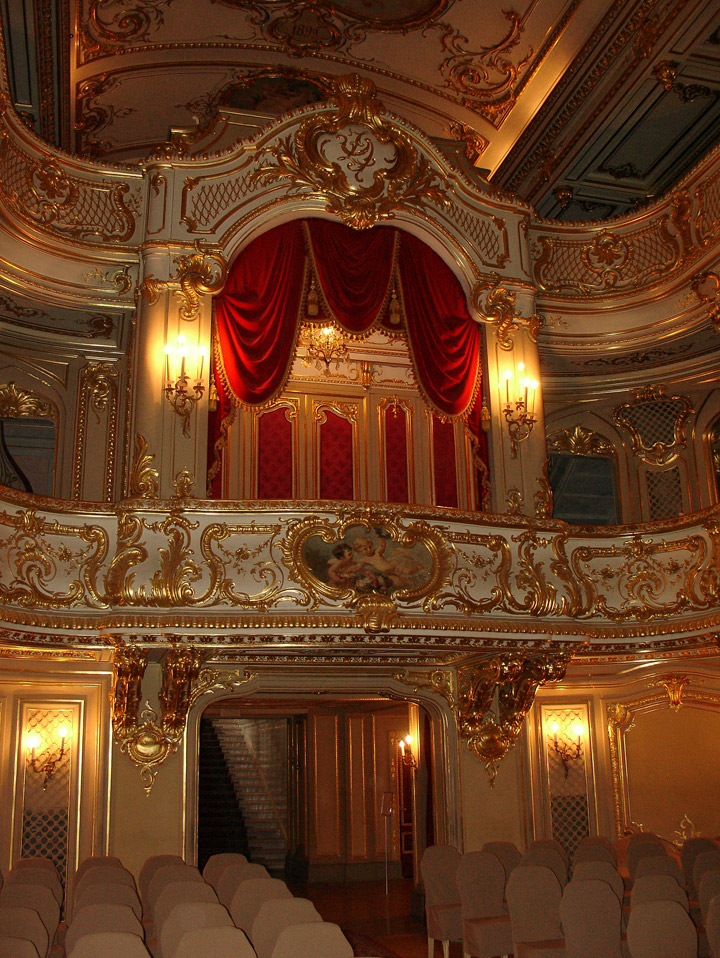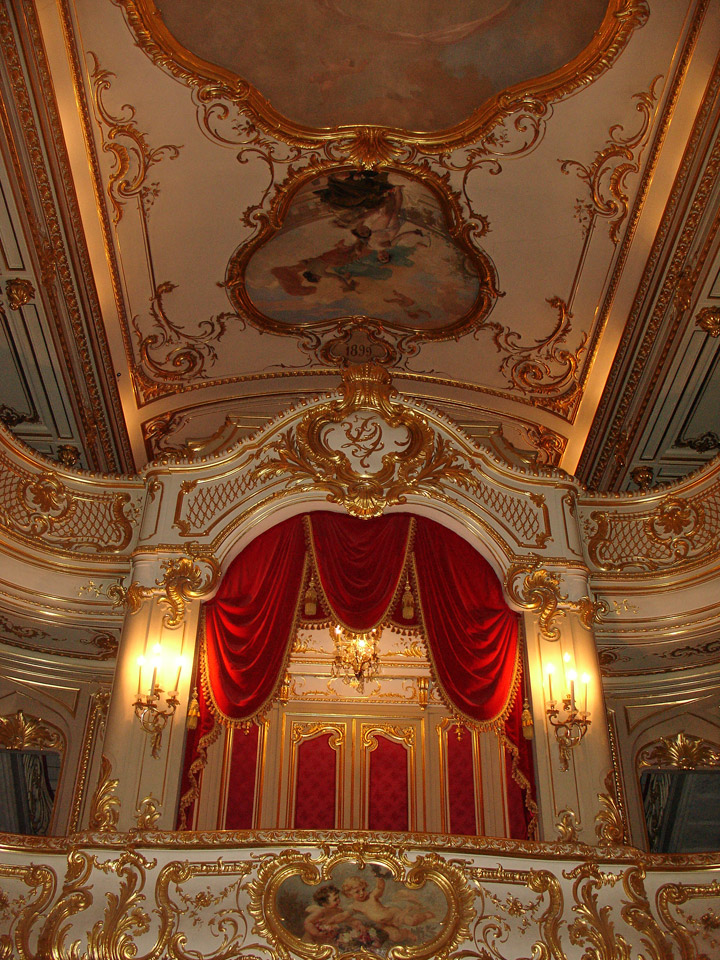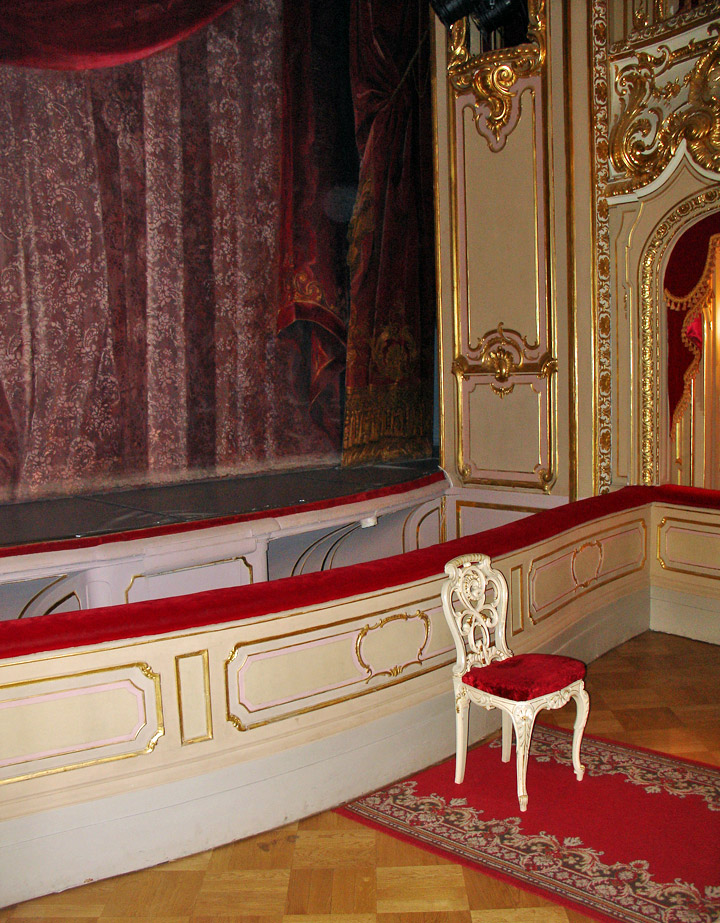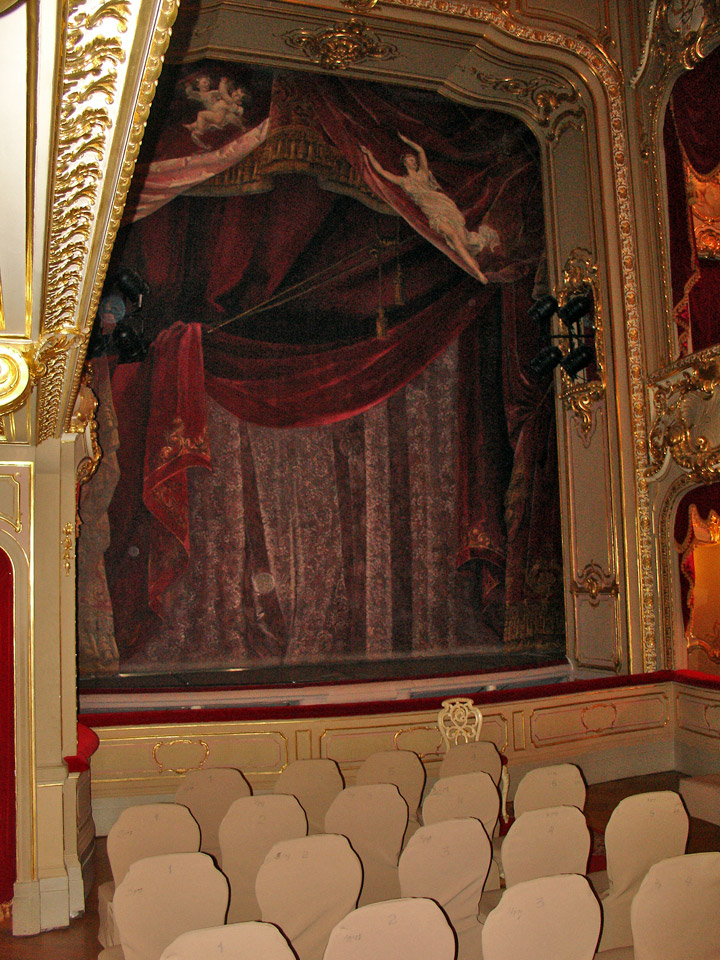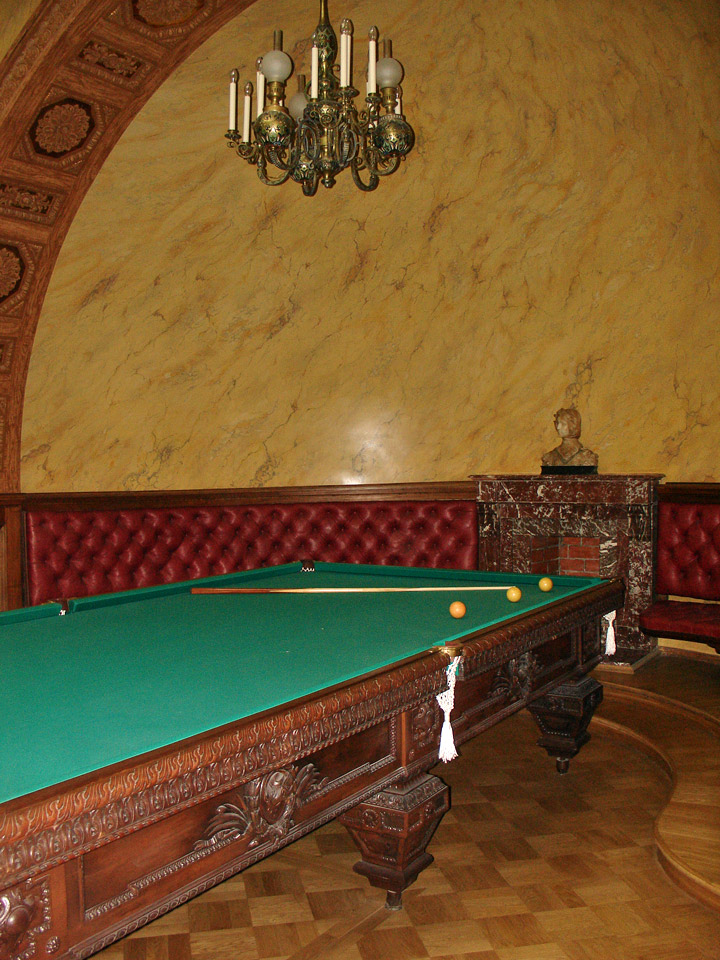 billiard room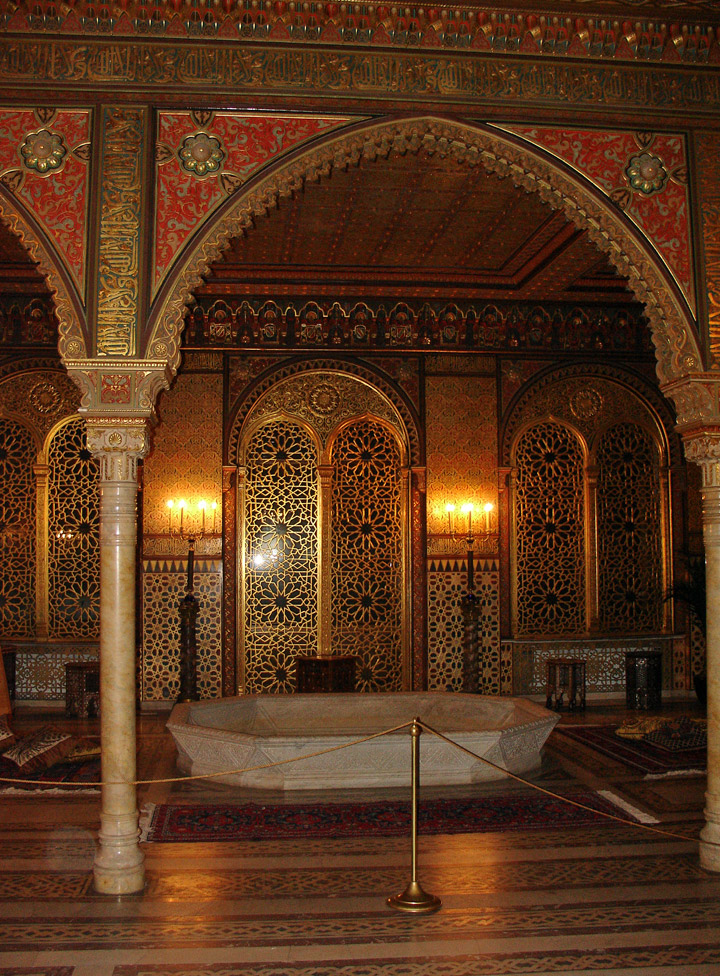 Moorish Room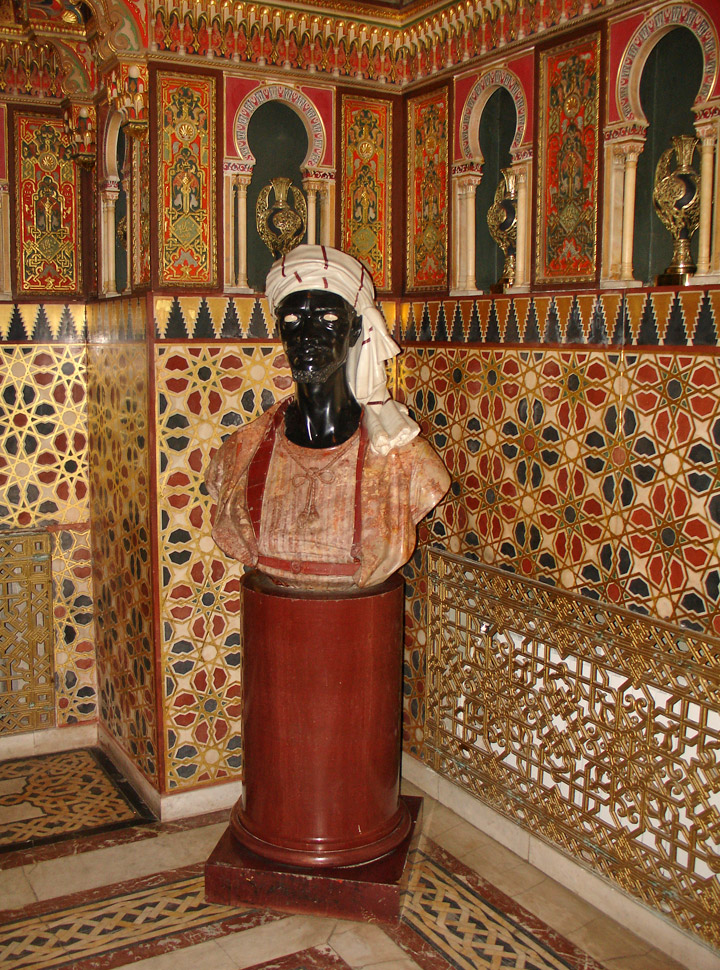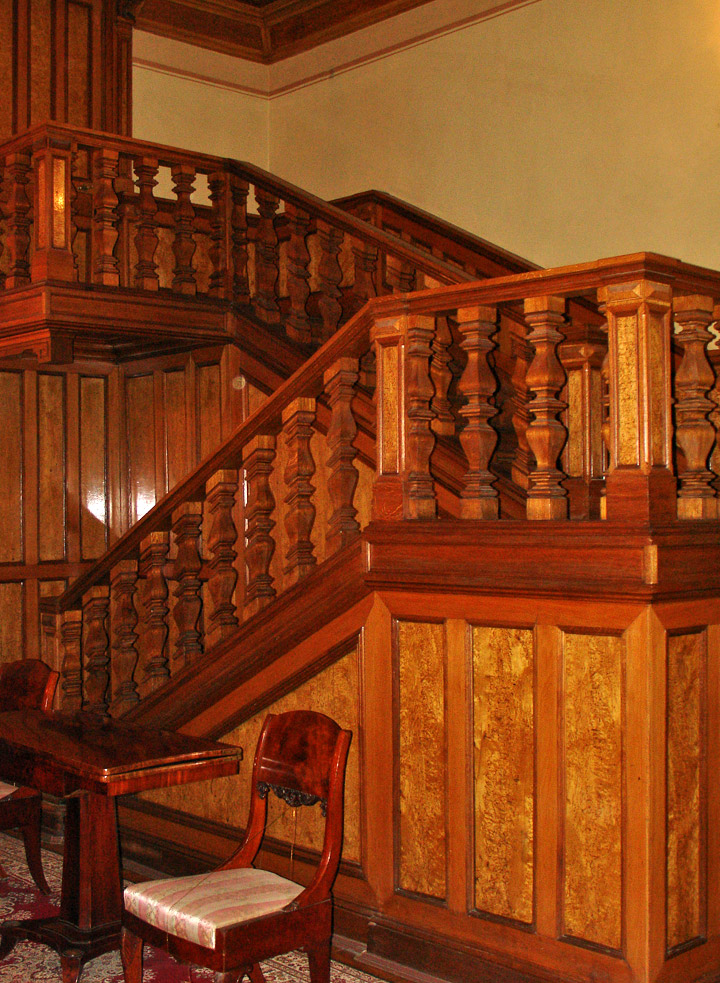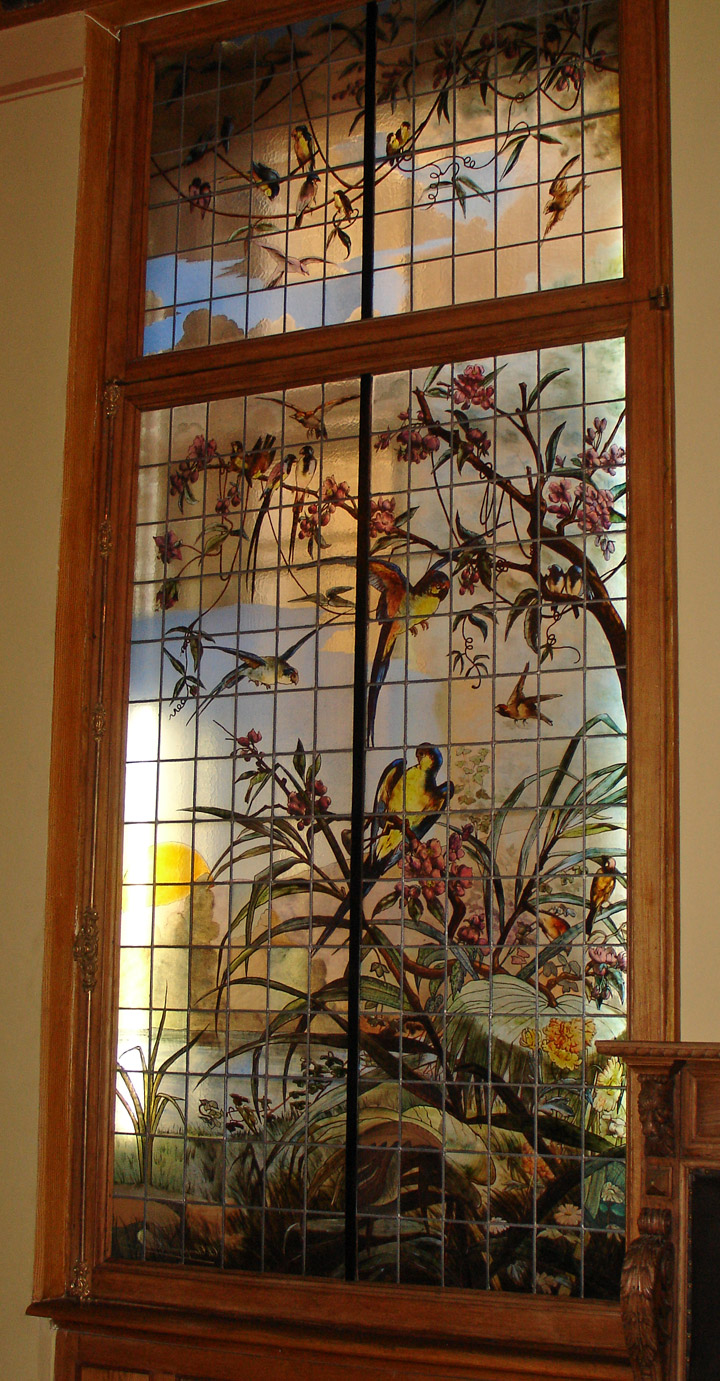 ---
---