Auburn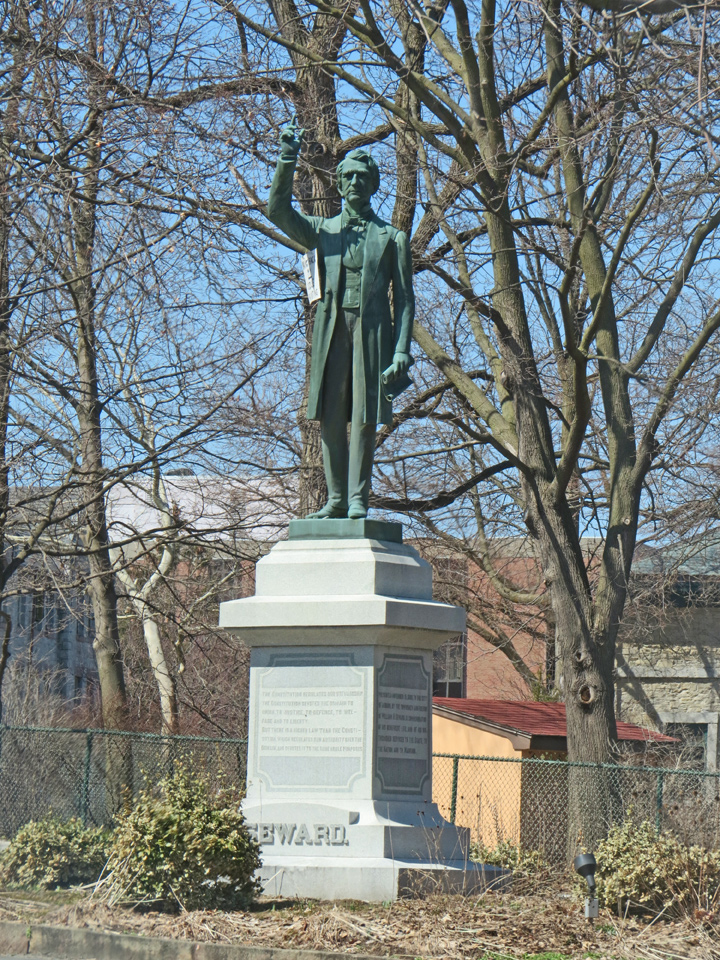 Seward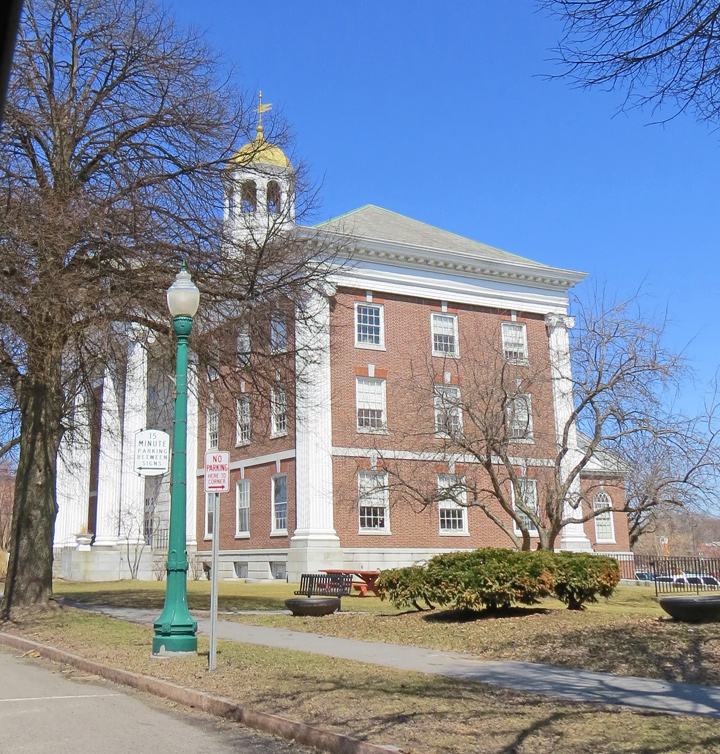 Auburn is a city in Cayuga County, New York, United States, located at the north end of Owasco Lake, one of the Finger Lakes, in Central New York. As of the 2010 census, the city had a population of 27,687. It is the county seat of Cayuga County, and the site of the maximum-security Auburn Correctional Facility, as well as the William H. Seward House Museum and the house of abolitionist Harriet Tubman.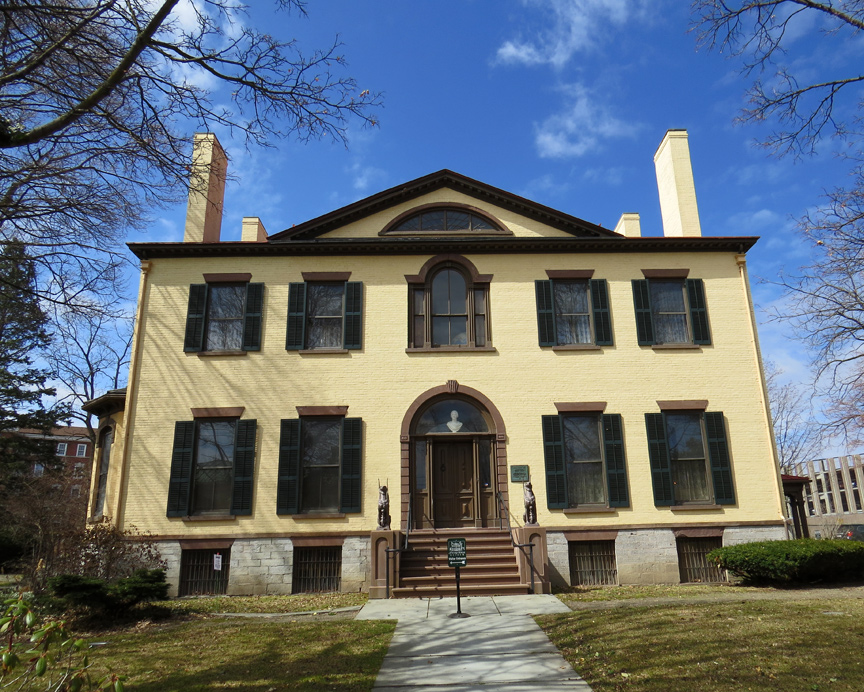 The William H. Seward House Museum
More Photos of the Seward House Museum

The region around Auburn had been Iroquois territory for centuries before European contact and historical records.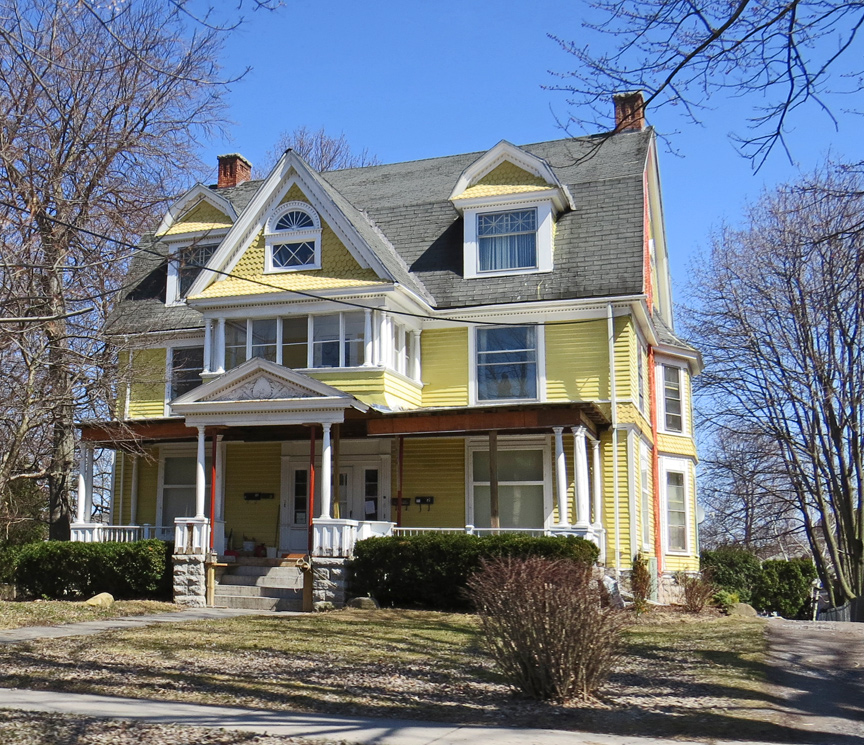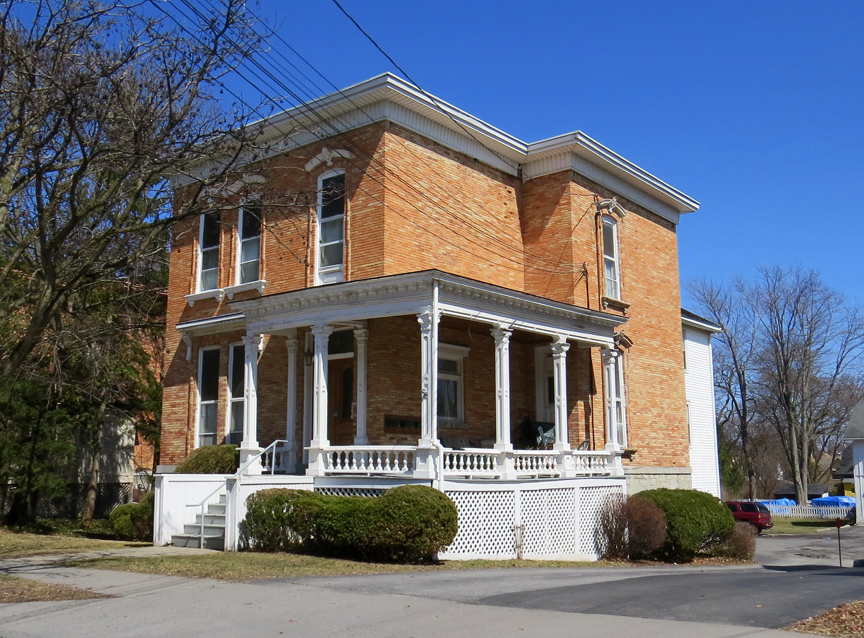 Auburn was founded in 1793, during the post-Revolutionary period of settlement of western New York. The founder, John L. Hardenbergh, was a veteran of the Sullivan-Clinton campaign against the Iroquois during the American Revolution. Hardenbergh settled in the vicinity of the Owasco River with his infant daughter and two African-American slaves, Harry and Kate Freeman. After his death in 1806, Hardenbergh was buried in Auburn's North Street Cemetery, and was re-interred in 1852 in Fort Hill Cemetery – the first burial in the city's newly opened burial ground. The community grew up around Hardenbergh's gristmill and sawmill.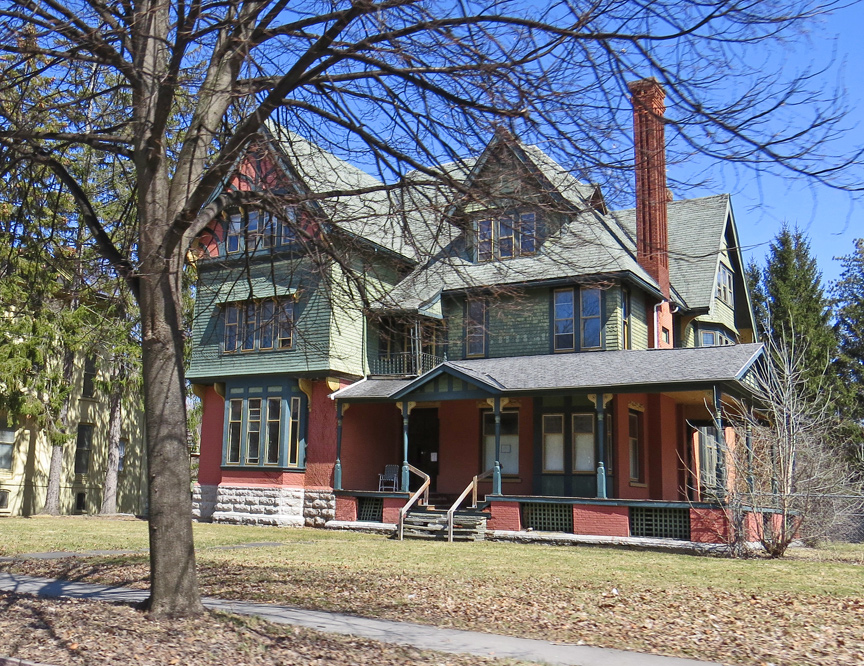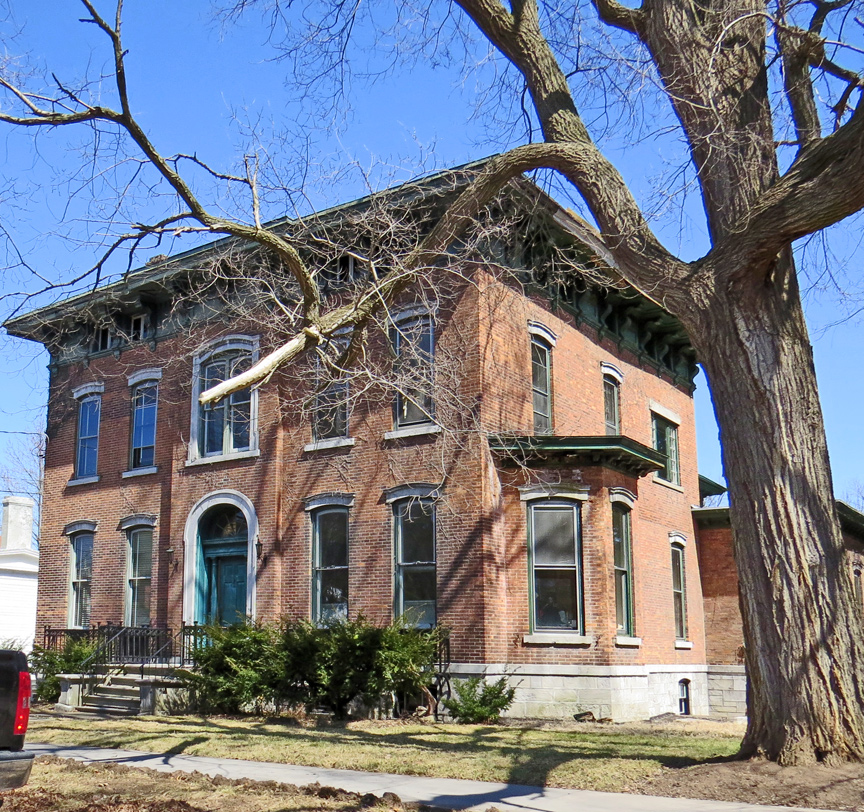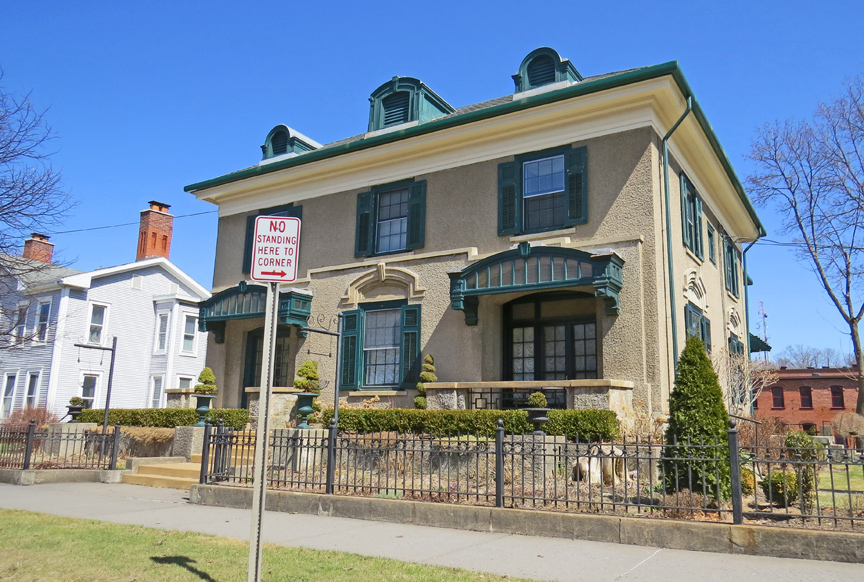 Originally known as Hardenbergh's Corners in the town of Aurelius, the settlement was renamed Auburn in 1805 when it became the county seat. It became an incorporated village in 1815, and was chartered as a city in 1848. It was only a few miles from the Erie Canal, which opened in 1825 and allowed local factories to inexpensively ship goods north or south. In 1871, the Southern Central Railroad, financed by the Lehigh Valley Railroad, completed a line primarily to carry coal from Athens, Pennsylvania, through Auburn to wharves on Lake Ontario at Fair Haven.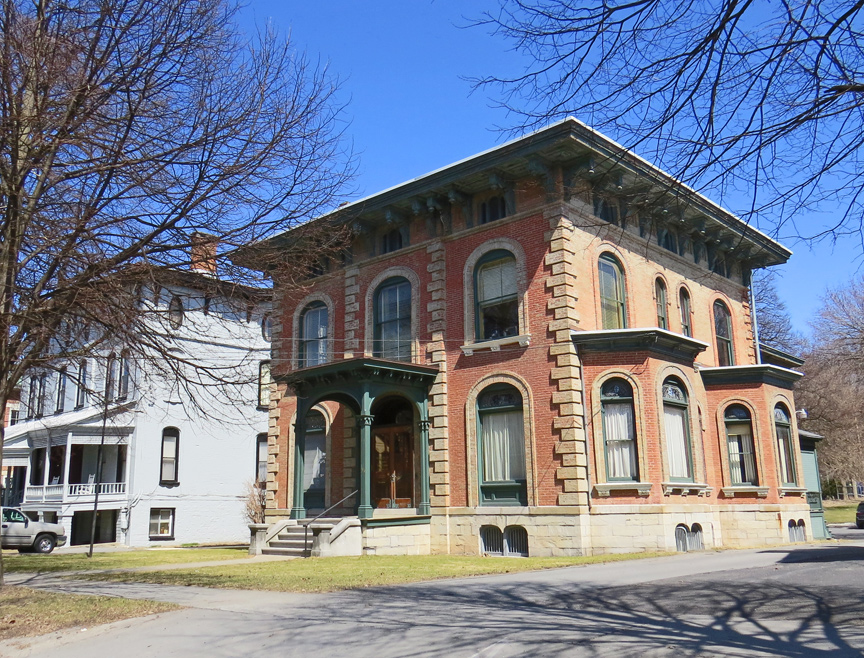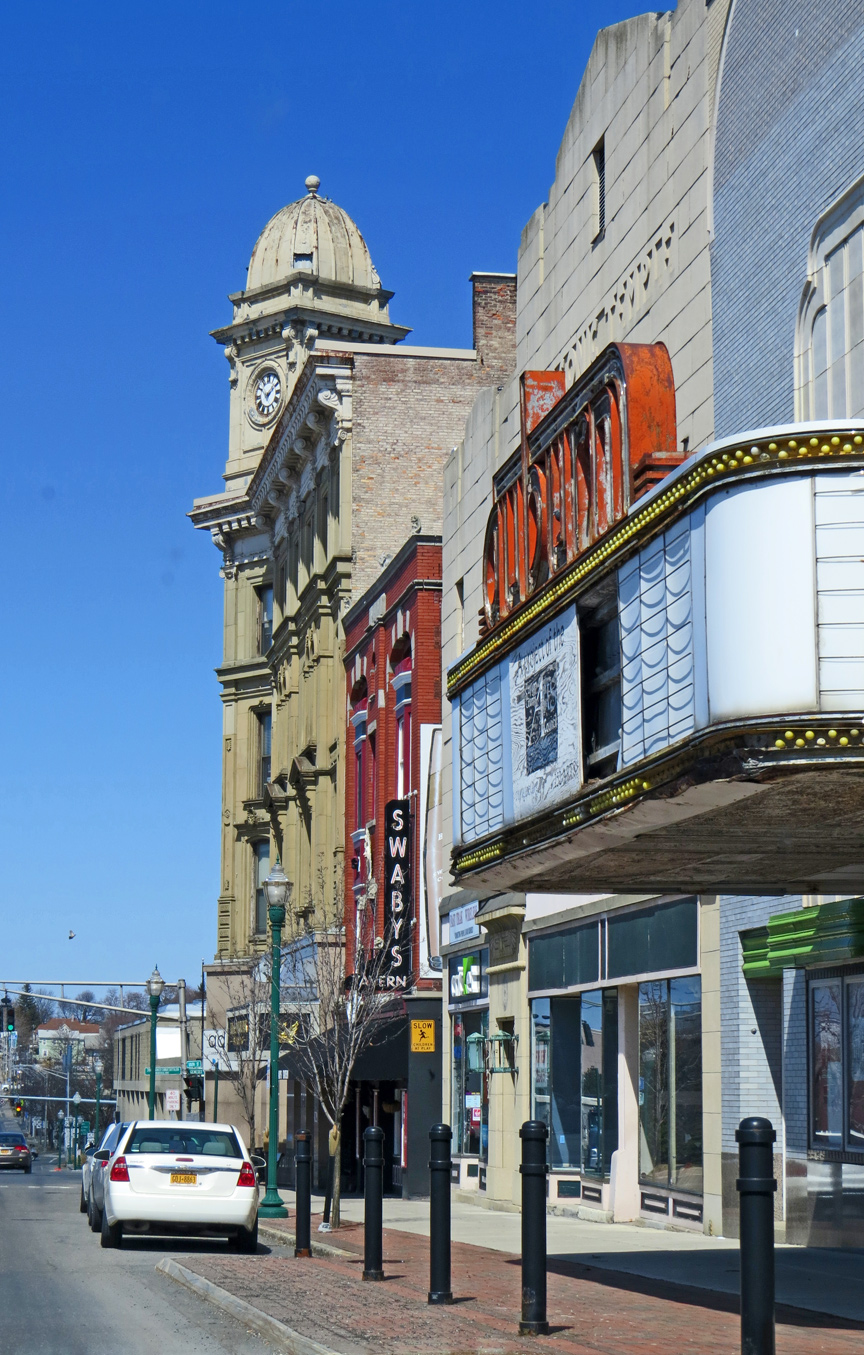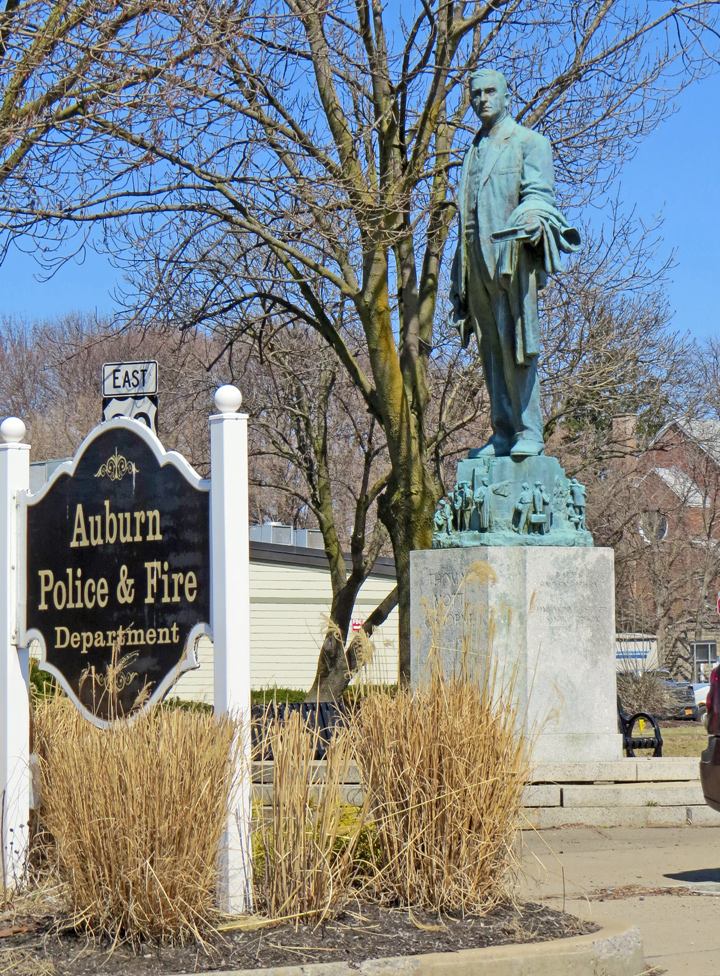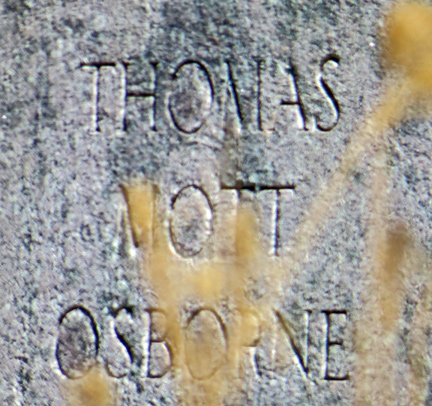 From 1818 to 1939, Auburn was home to Auburn Theological Seminary, once one of the preeminent theological seminaries in the United States. In 1939, facing financial difficulties as a result of the Great Depression, the seminary moved to the campus of Union Theological Seminary in New York City. The only building from the Auburn Theological Seminary that stands today is Willard Memorial Chapel and the adjacent Welch Memorial Hall on Nelson Street, designed by Andrew Jackson Warner of Rochester, with stained-glass windows and interior decoration by Louis Comfort Tiffany. It is the only complete, unaltered Tiffany chapel interior known to exist.
ext from Wikipedia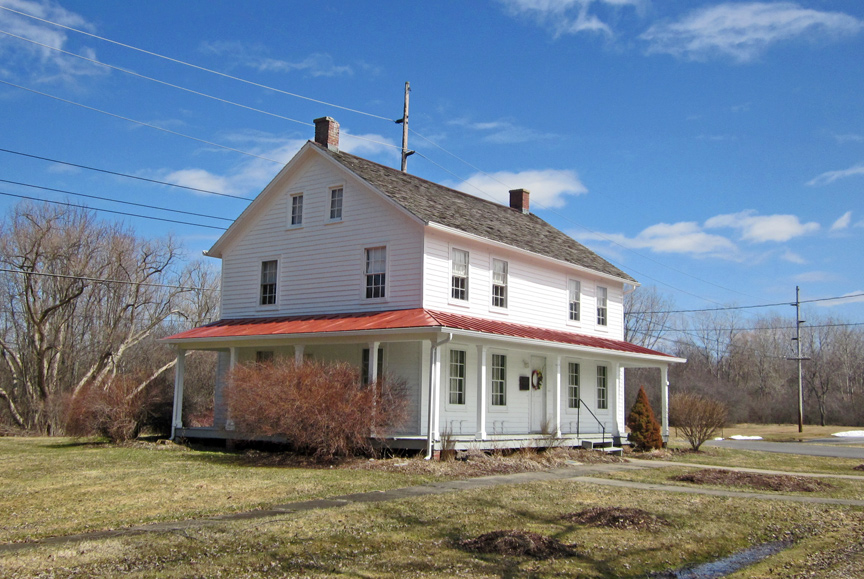 Harriet Tubman Home for the Aged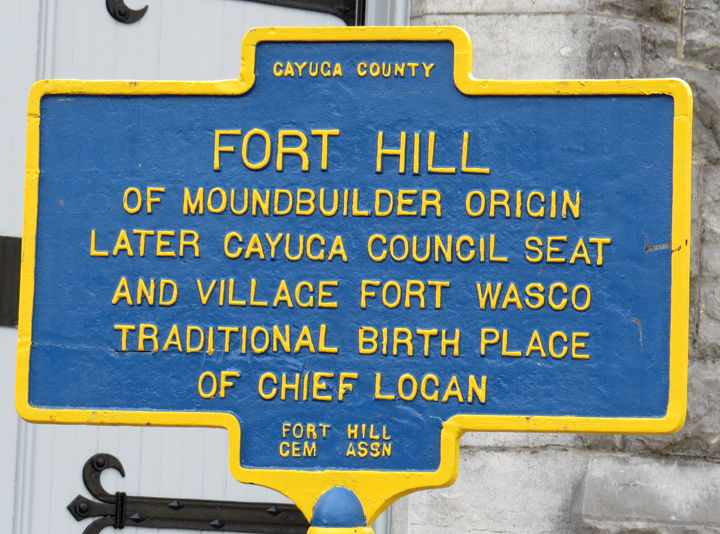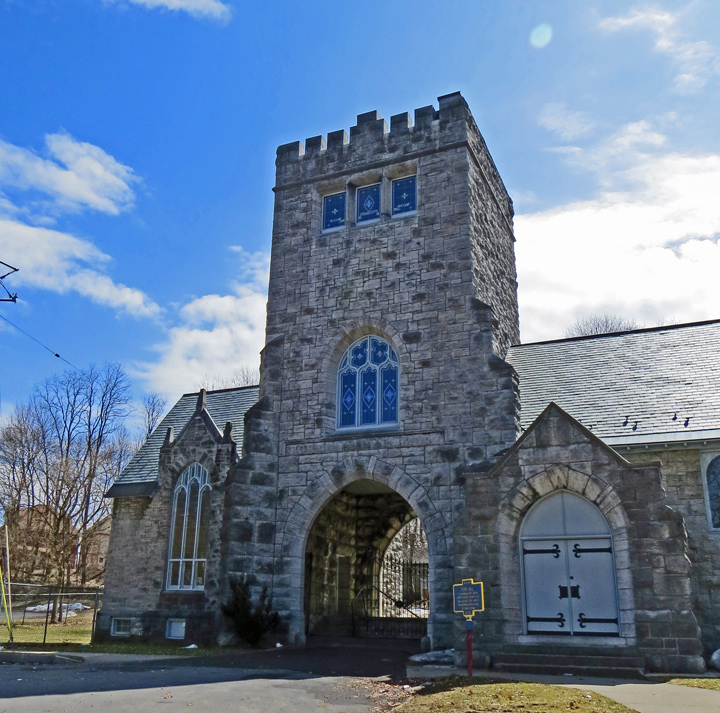 Fort Hill Cemetery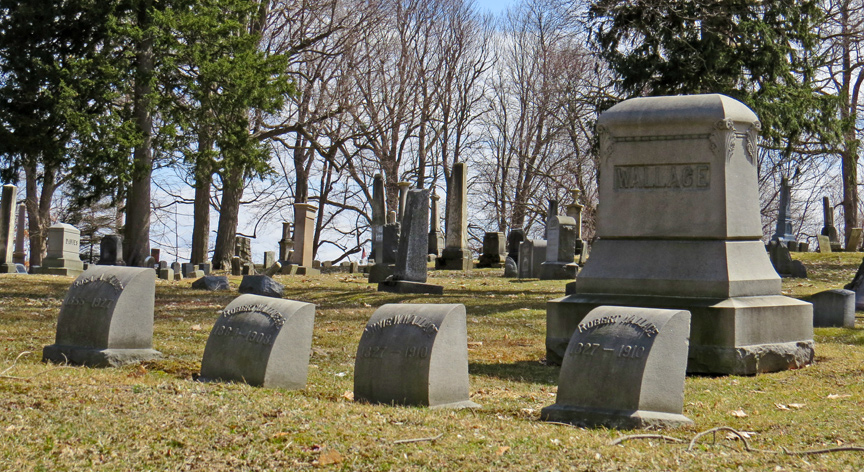 a family grave site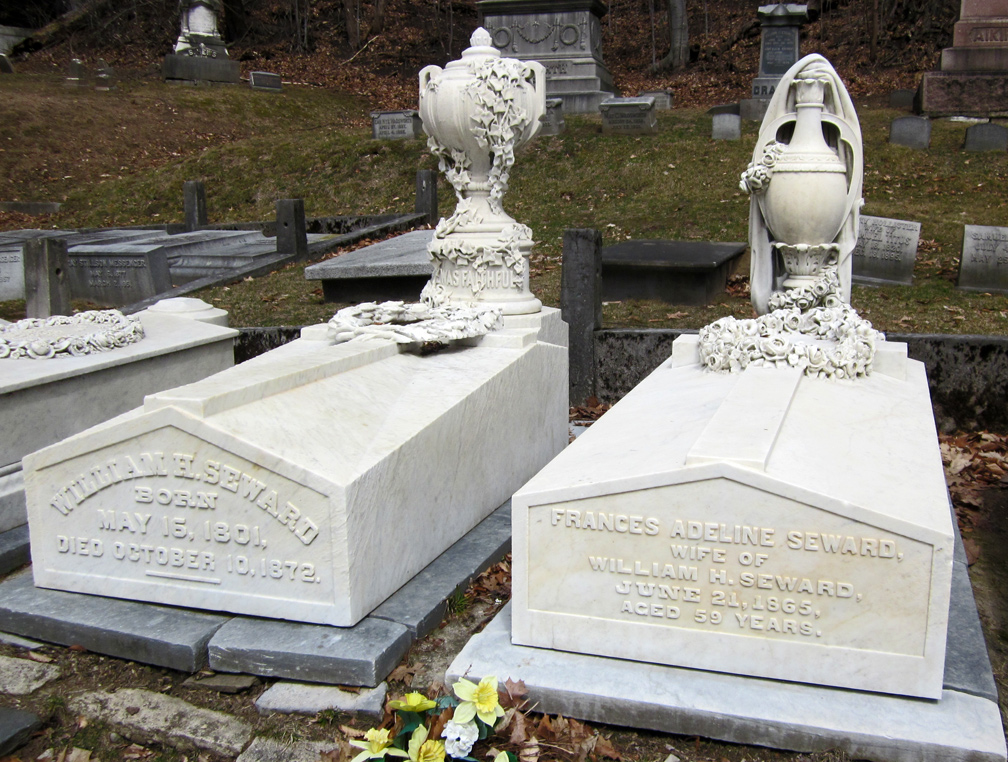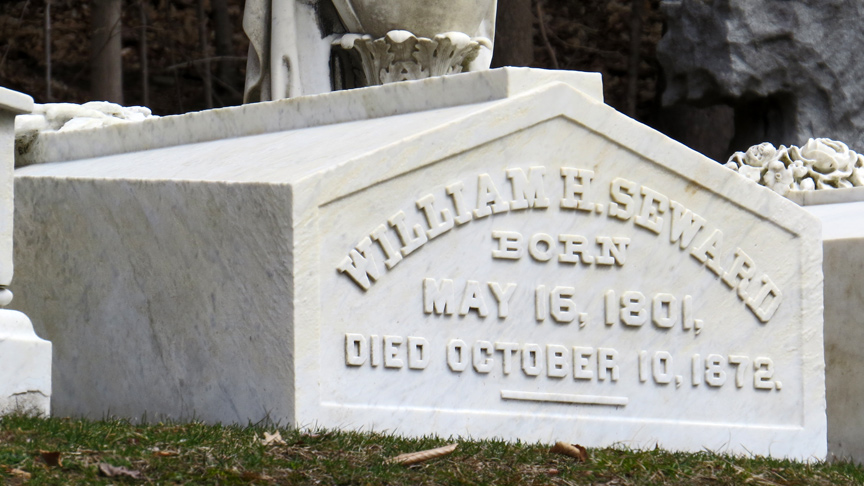 William H. Seward grave site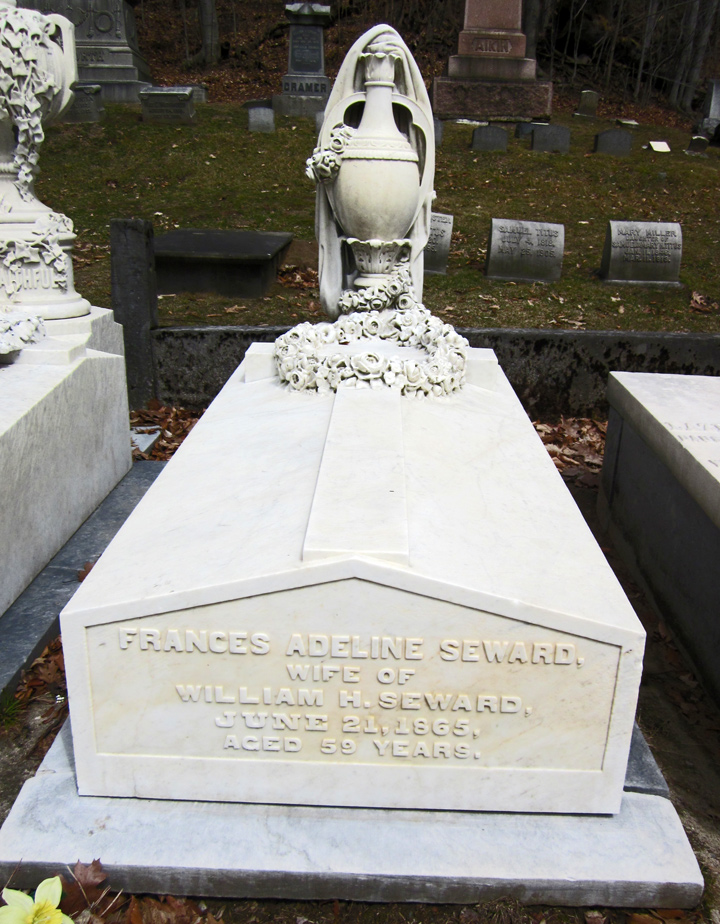 his wife Frances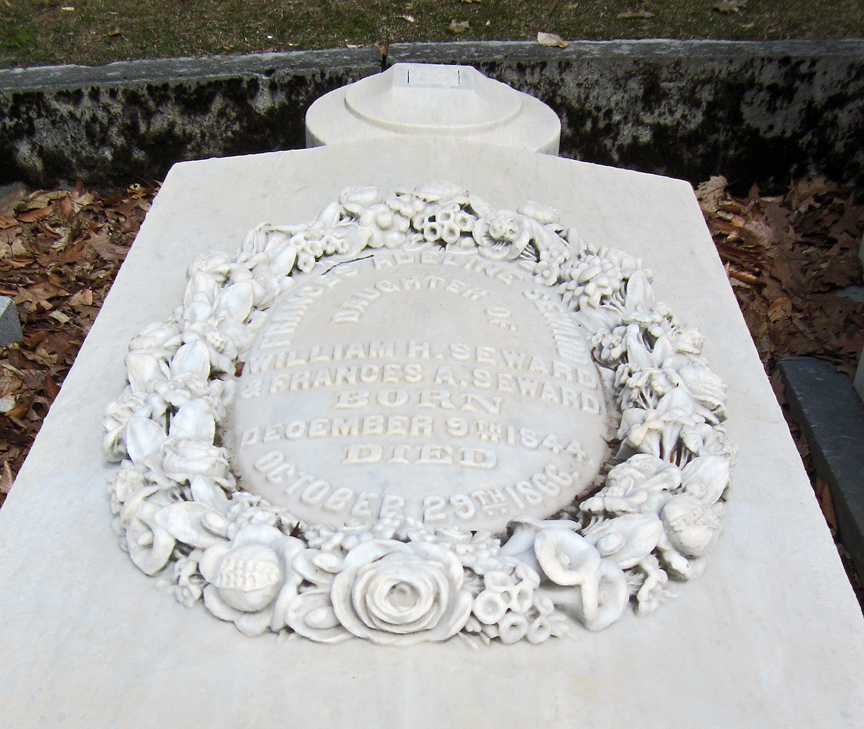 their daughter
---
---