Old Cairo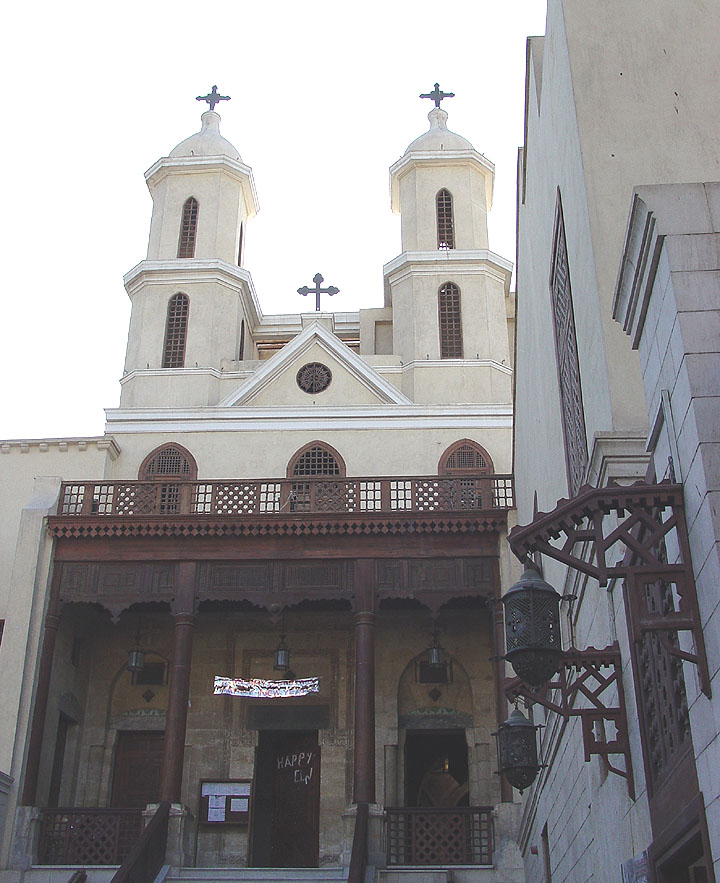 The Hanging Church
( El Muallaqa)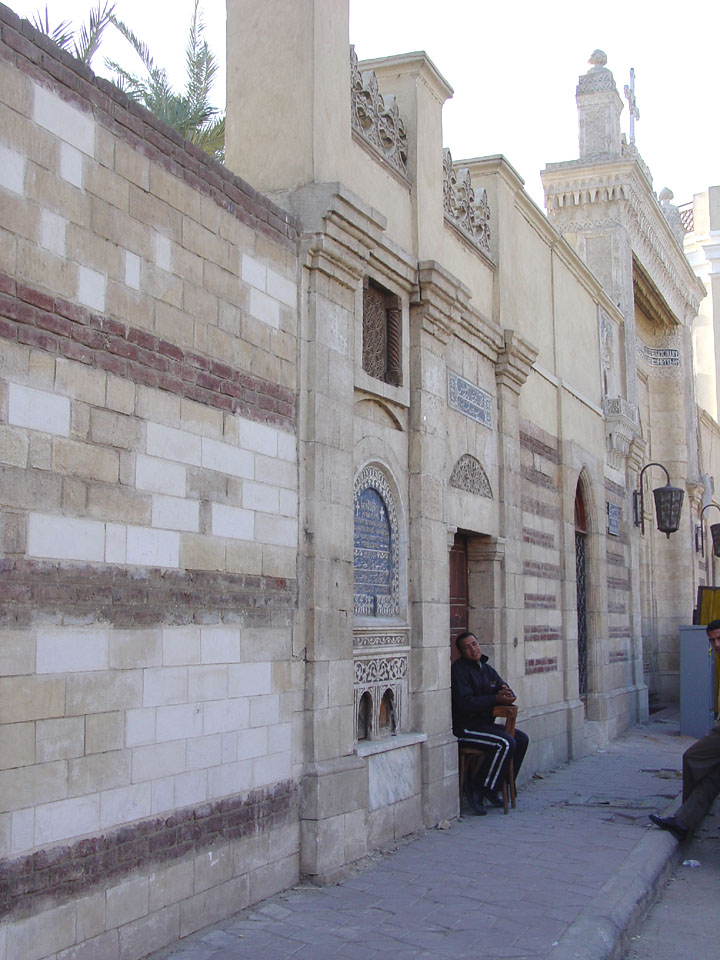 the entrance from the street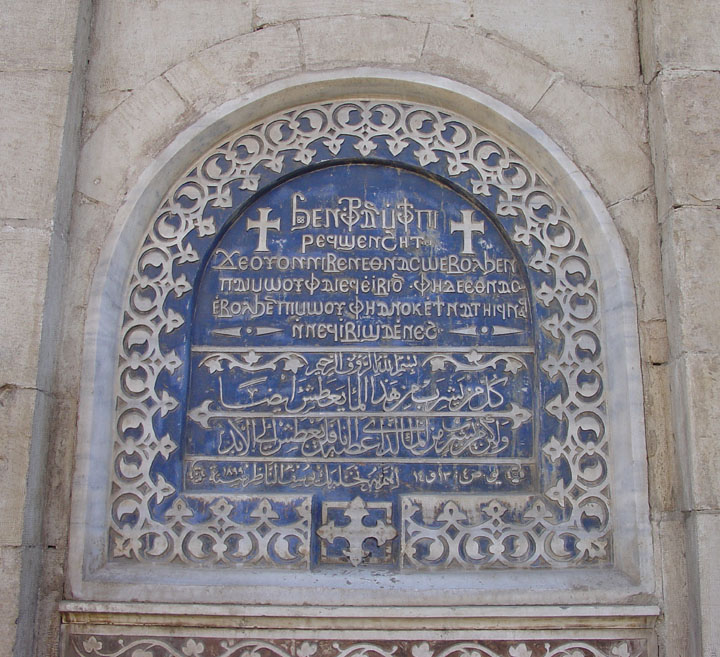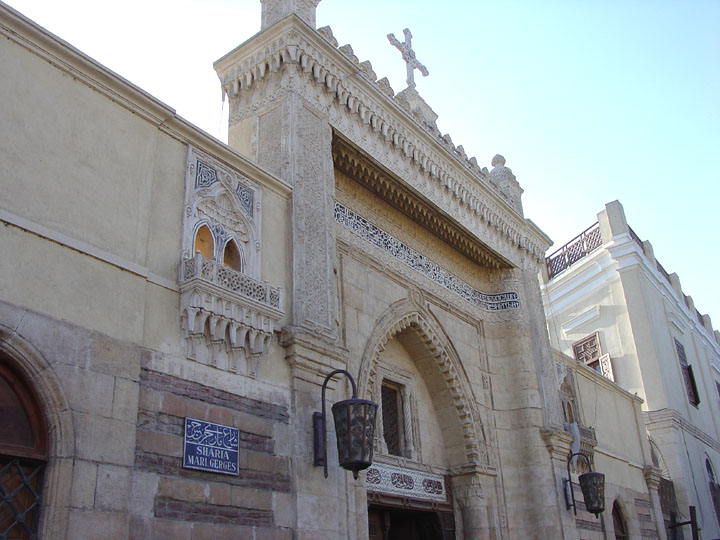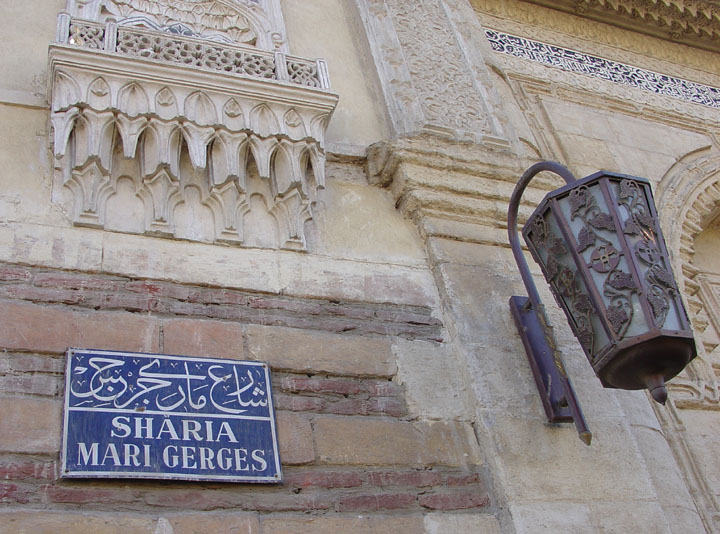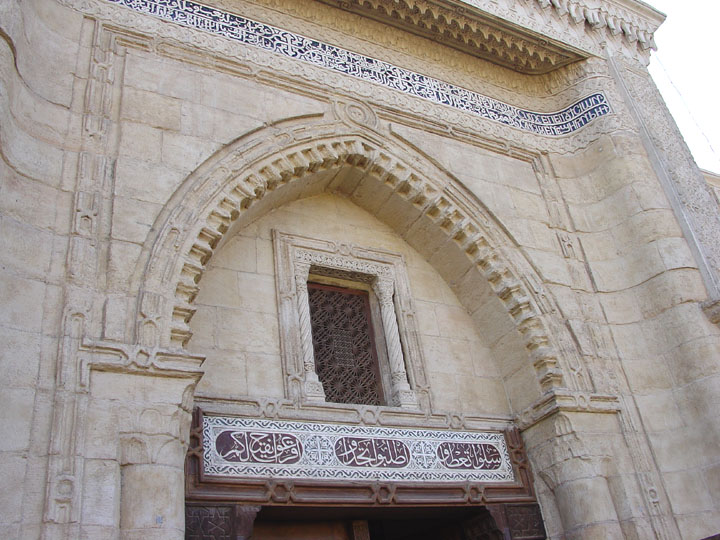 The Hanging Church derives its name from its location on top of the southern tower gate of the old Babylon fortress with its nave suspended above the passage. (Muallaqa translates to 'suspended') The church was first built, in Basilica style, in the 3rd or 4th century. However, at that time it is unlikely that the church would have been constructed in this location. They covered the towers with palm trunks and a layer of stone. The main church is thought to have been built between the 5th and 6th centuries with the south-eastern section called the "upper church" being added later. The church was destroyed in the 9th century.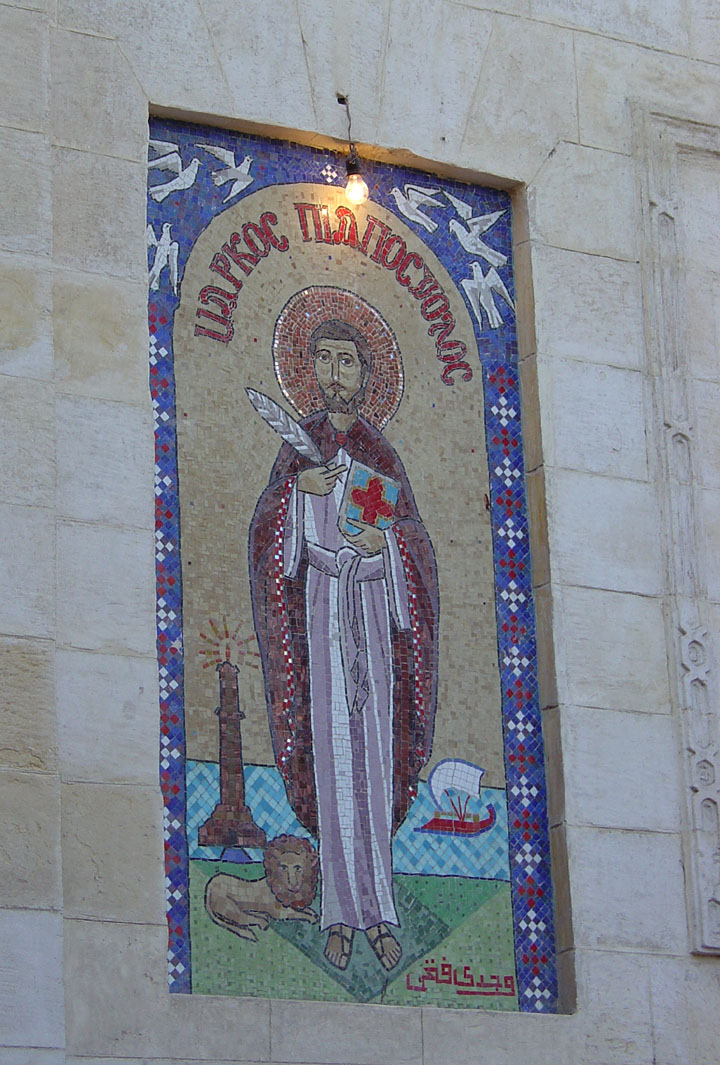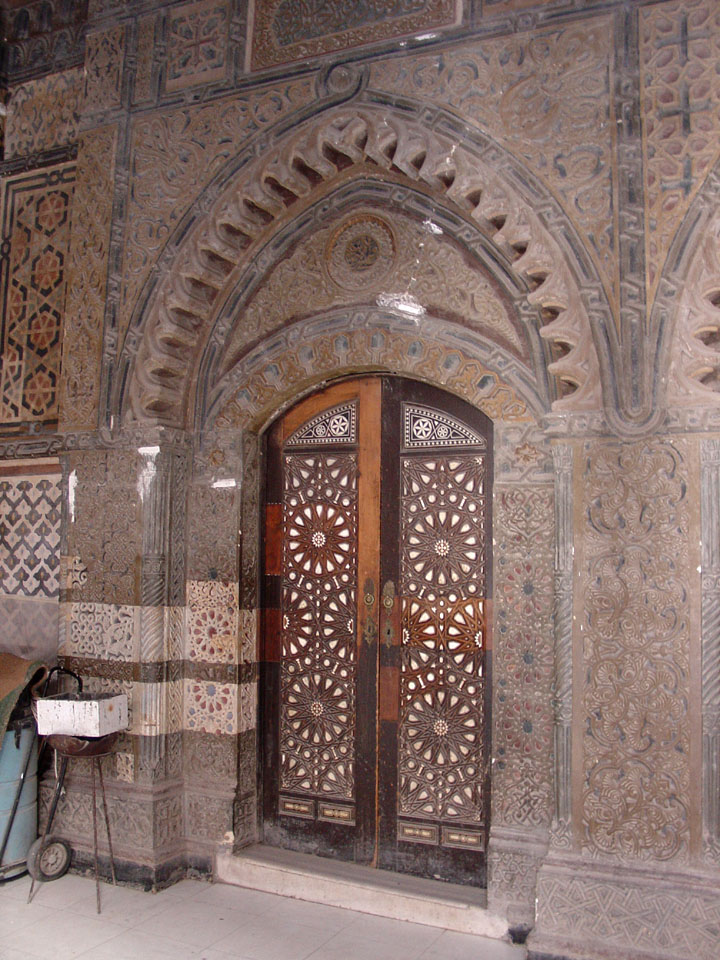 inner doorway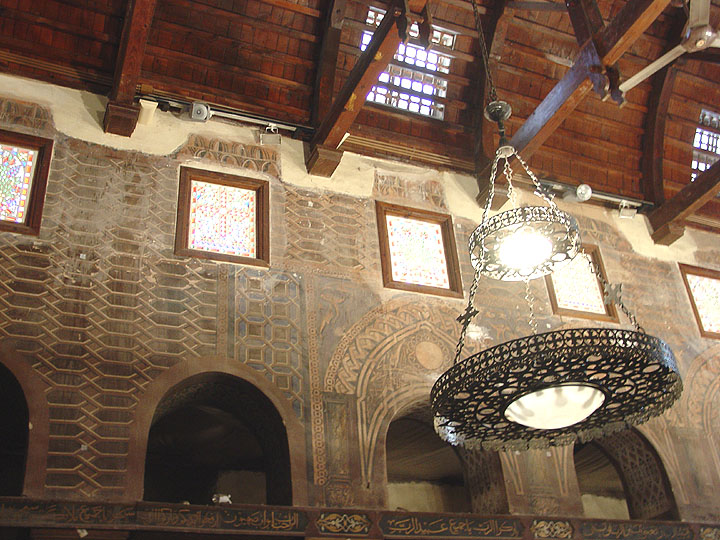 the interior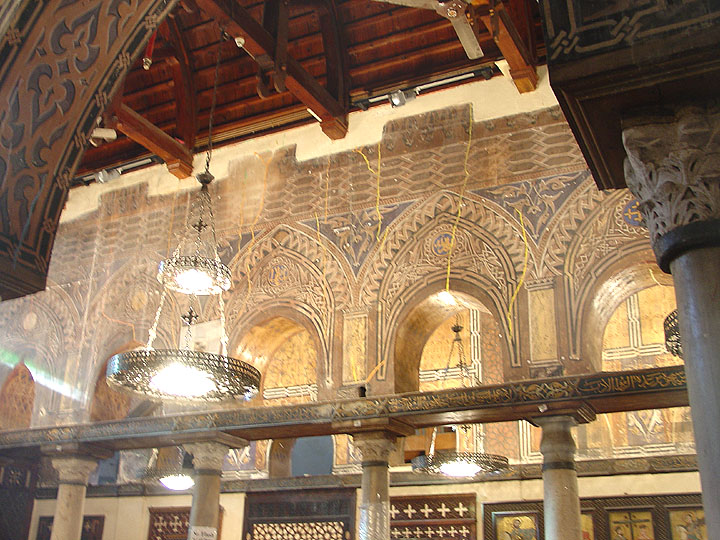 front of the church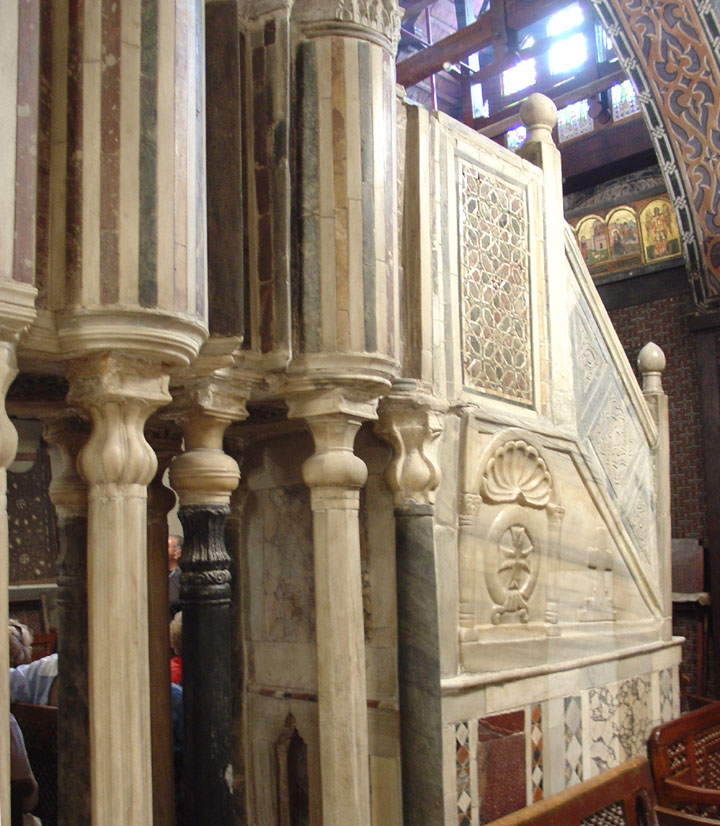 the pulpit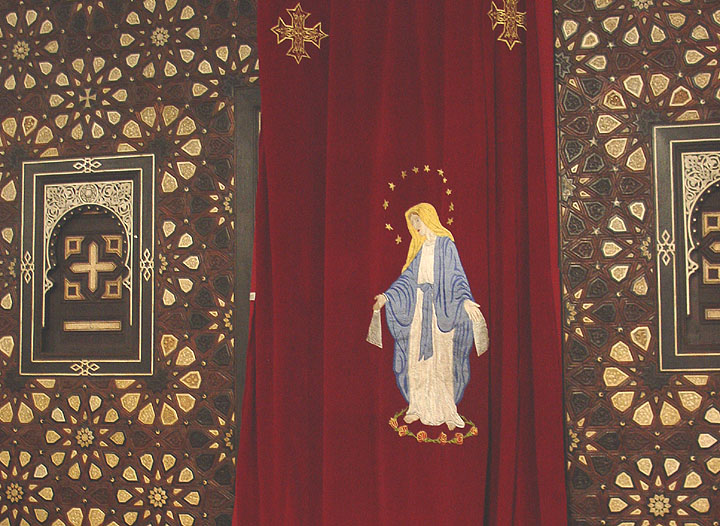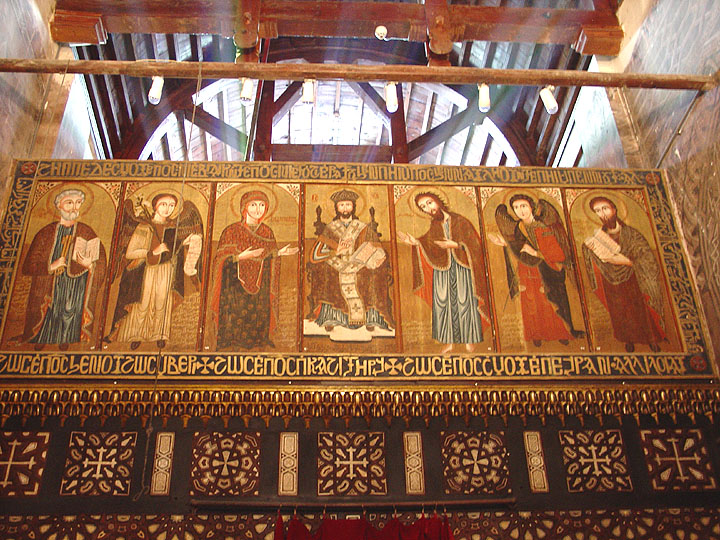 over the altar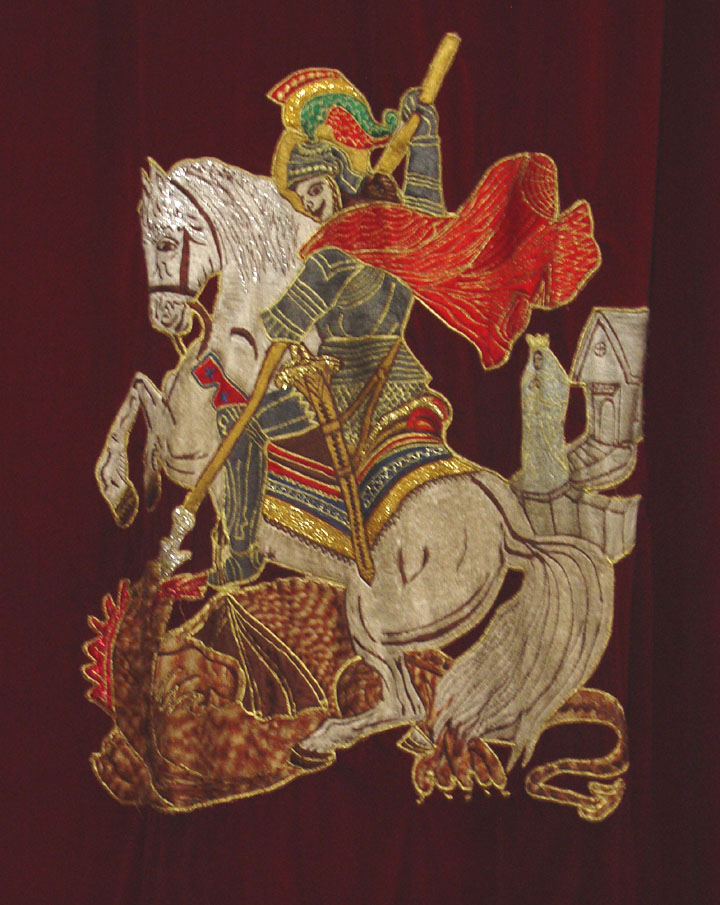 Saint George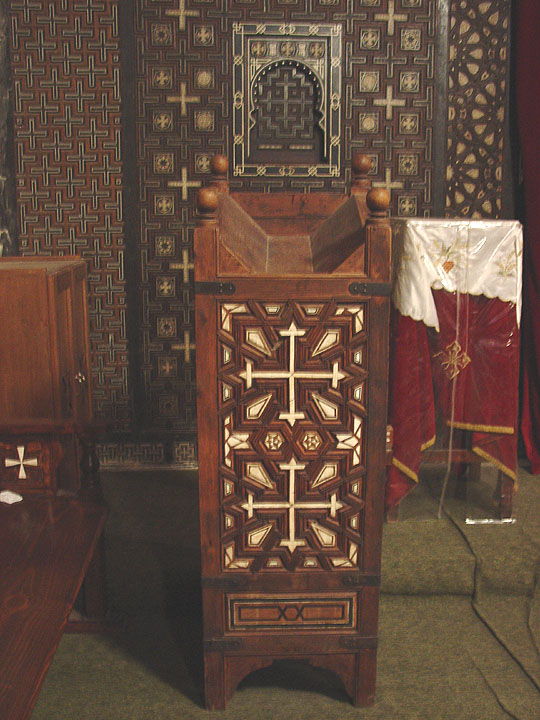 pulpit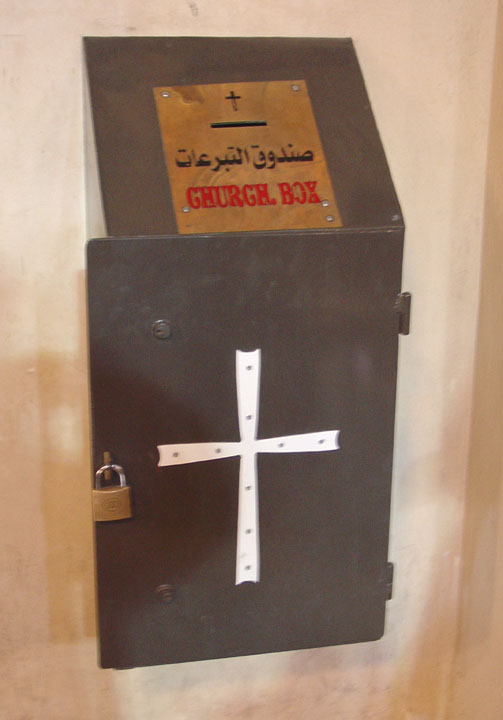 contribution box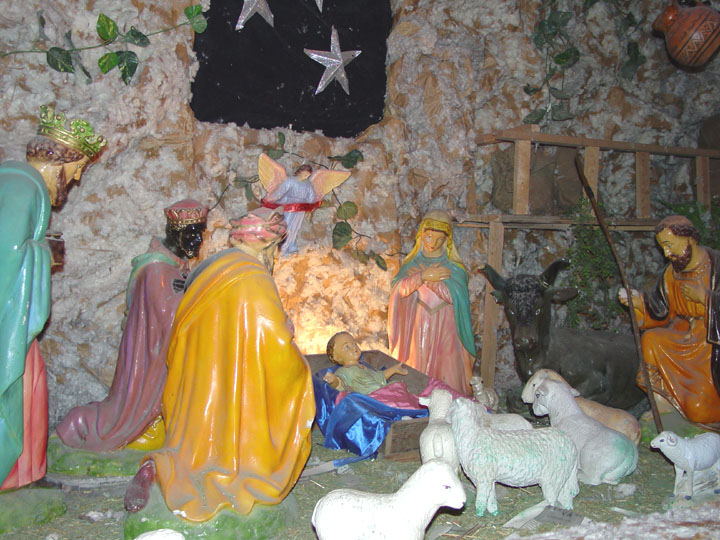 Christmas Crèche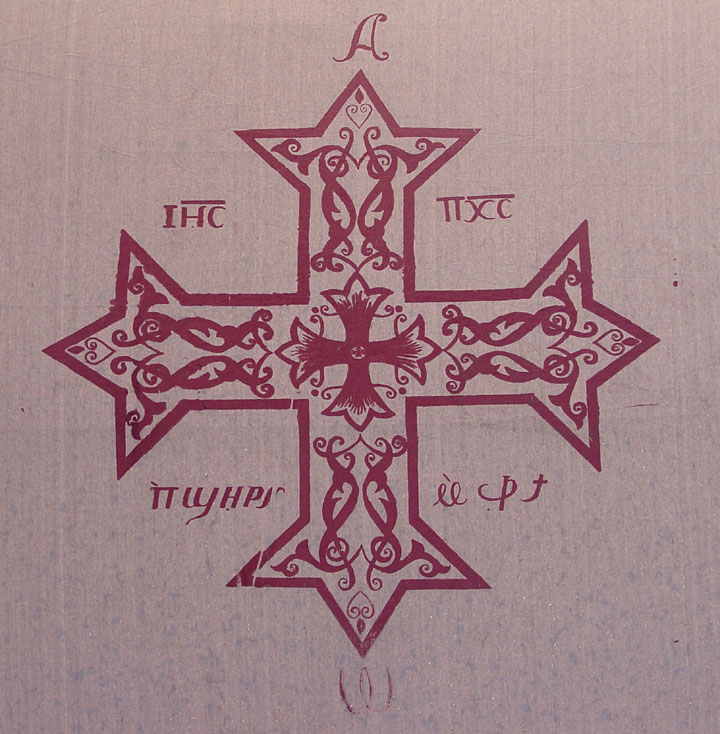 Coptic Cross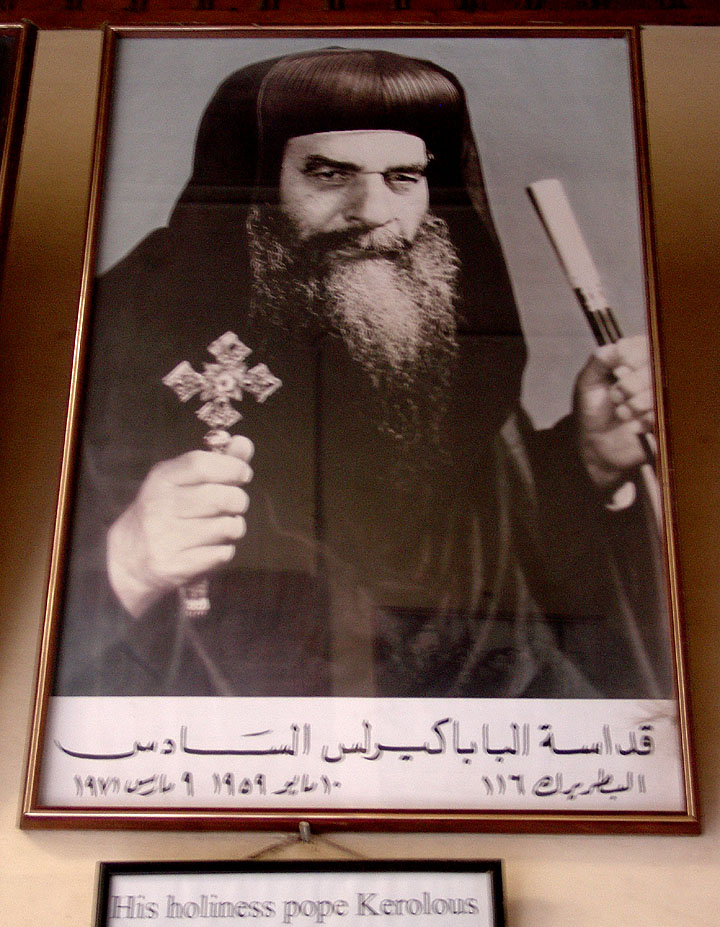 Pope Kerolous of the Coptic church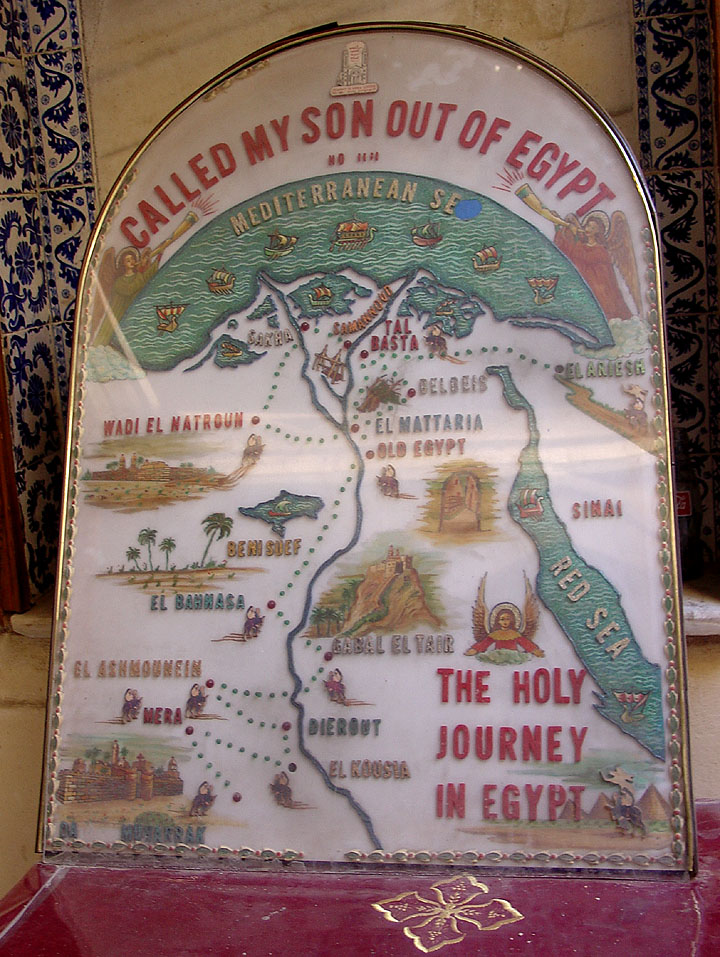 Travels of Joseph and Mary with Jesus in Egypt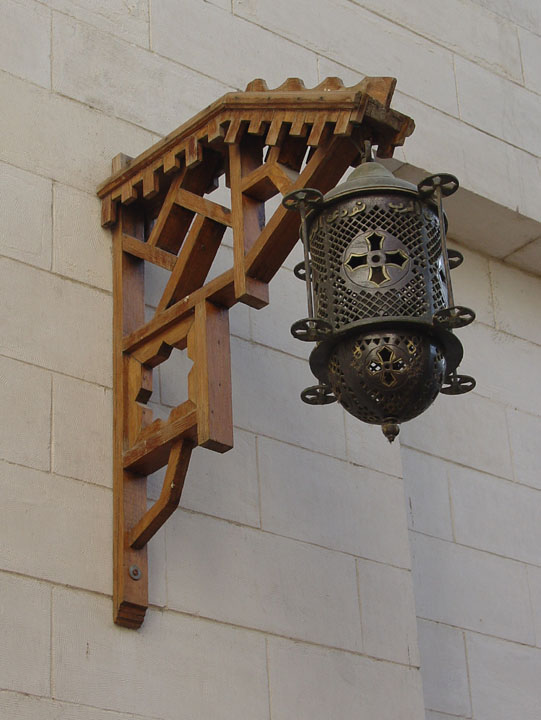 courtyard lantern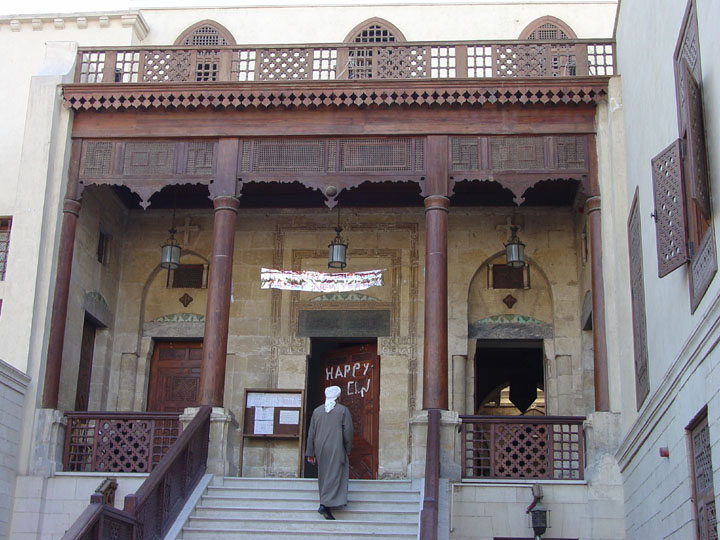 staircase church
It became known to travellers during the 14th and 15th centuries as the "staircase church" because of the twenty-nine steps that lead to the entrance.
---
The Church Of Abu Serga
( St. Sergius )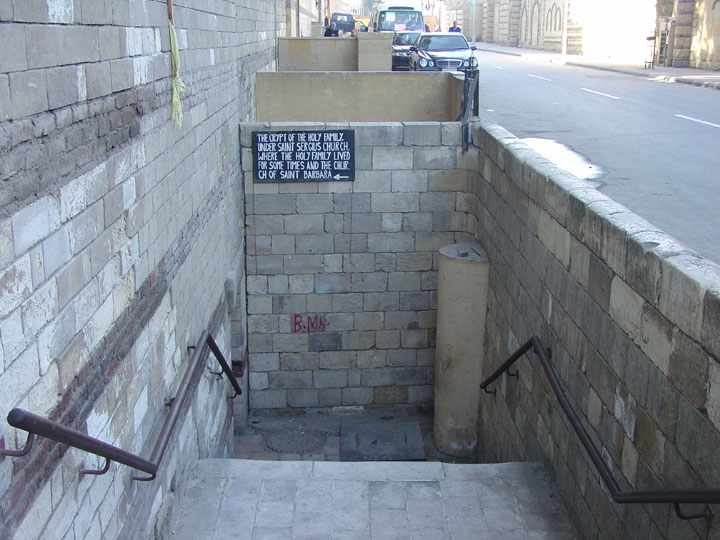 underpass to descend to the level of the church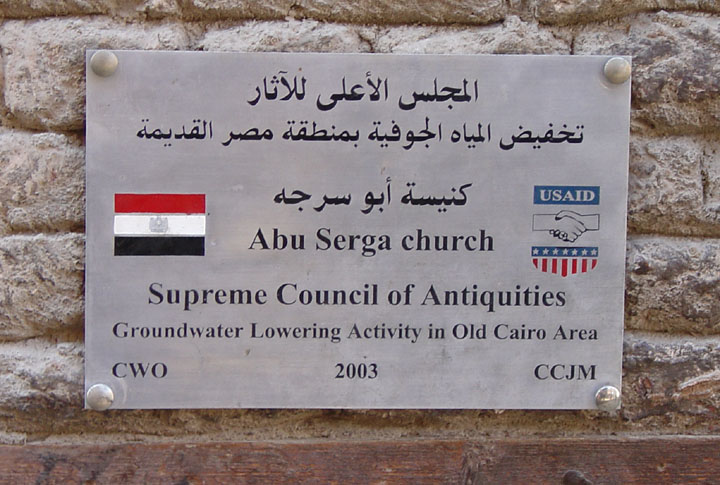 The Church of Abu Serga is another 4th Century church, dedicated to two early martyrs and supposedly built on the spot where the Holy Family, Joseph, Mary and the infant Christ, rested at the end of their journey into Egypt. It is considered as the oldest of Cairo's Christian churches.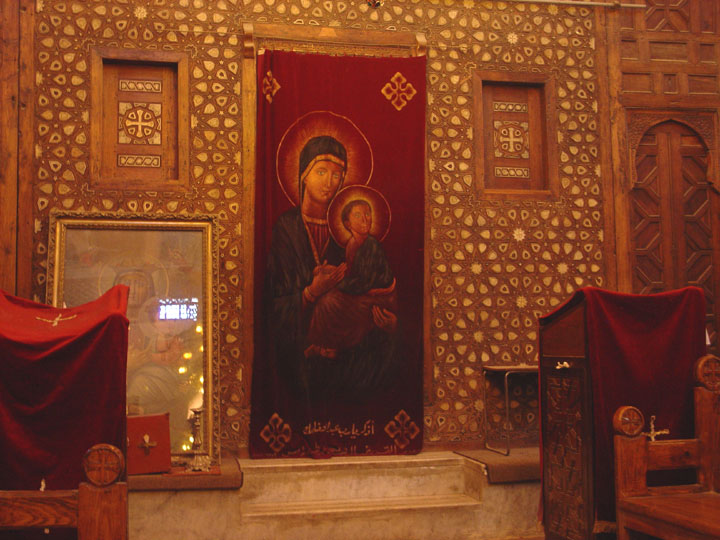 the interior

They may have lived here while Joseph worked at the fortress. It is still considered to be a model of the early Coptic churches The main attraction, situated directly under the choir, is the crypt. This crypt contains the remains of the original church where tradition says the Holy Family lived. Originally this crypt was the sanctuary, but became the crypt after the larger church was built.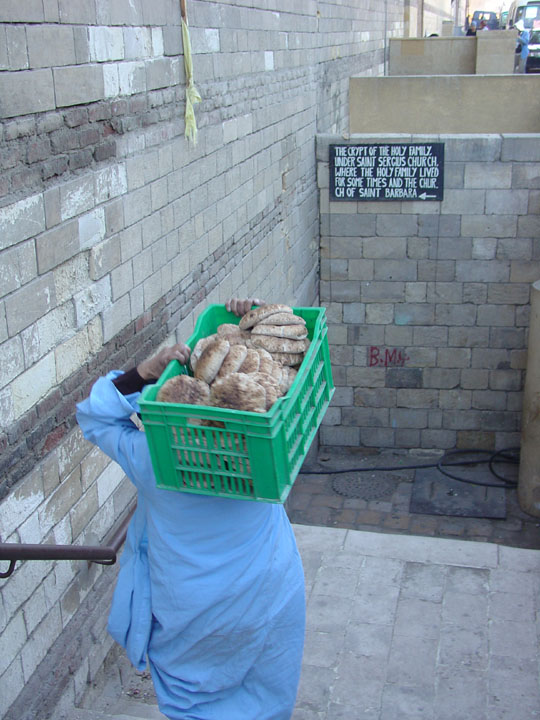 bakery delivery to the underpass
---
Ben Ezer's Temple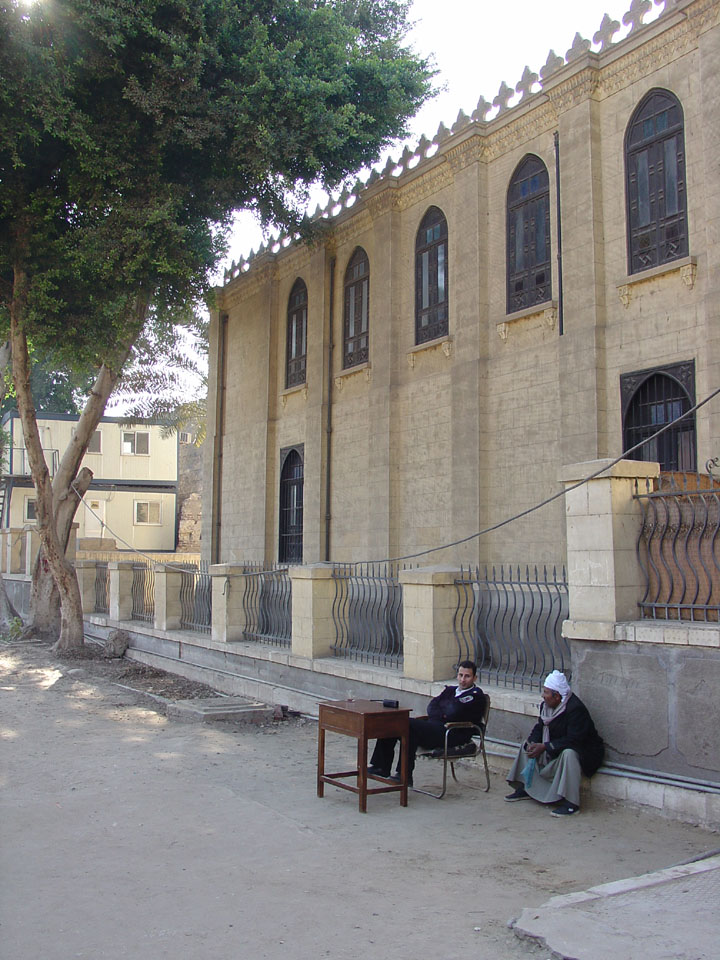 Ben Ezer's Temple
Ben Ezer's Temple, lying at the end point of church buildings , is reported to have been erected in the 6th or presumably the 9th Century AD. The basilica-style temple contains a Jewish heritage library, that was inaugurated on November 25,1997. In 1896, a collection of documents known as "Jineesah" were found in the temple.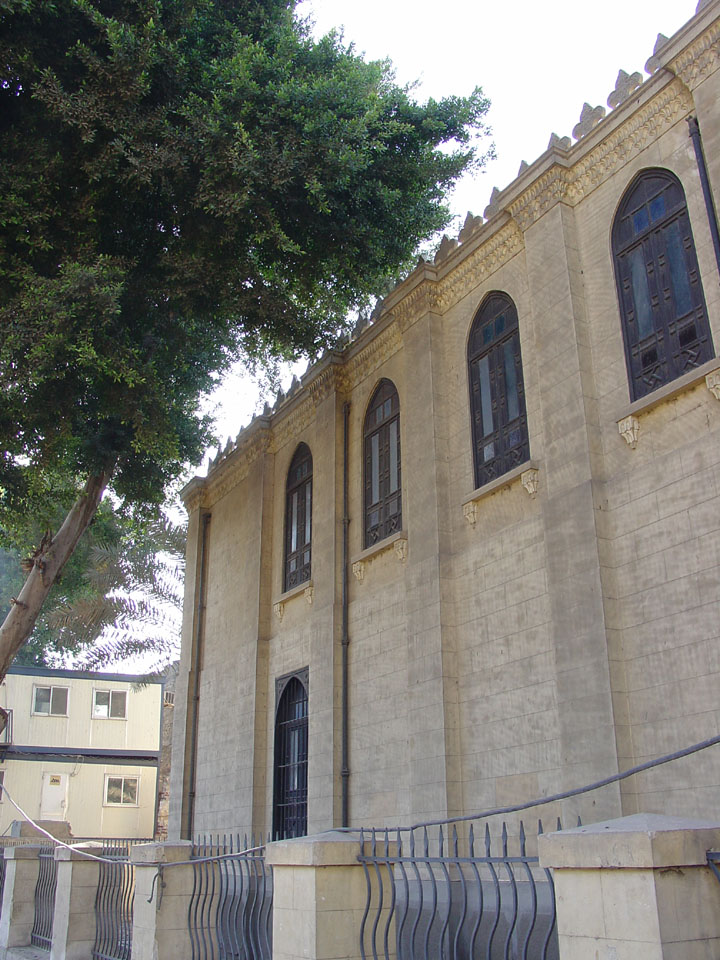 the temple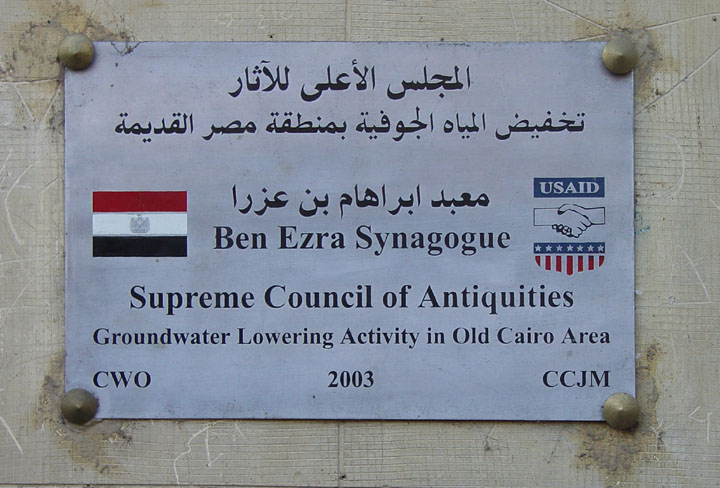 The said documents contained a number of rare manuscripts of interpretations of the Old Testament, excerpts of linguistic research on Hebrew as well as documents explaining how Jews dealt with the Arab Muslim authorities.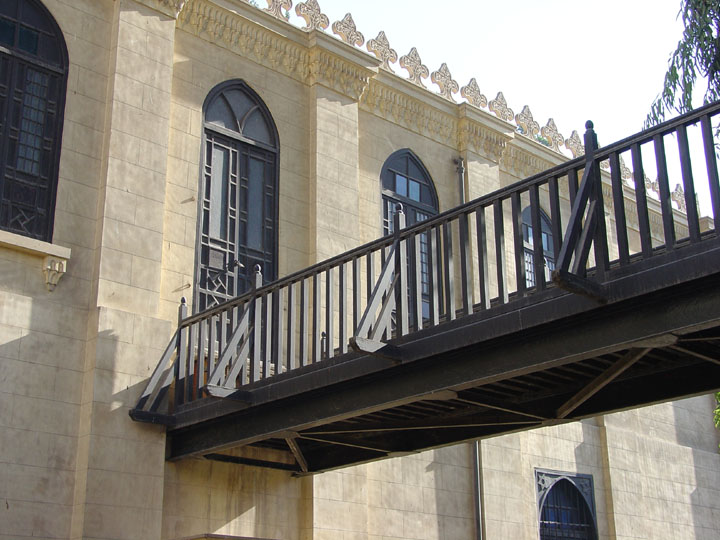 the walkway to the second floor women's entrance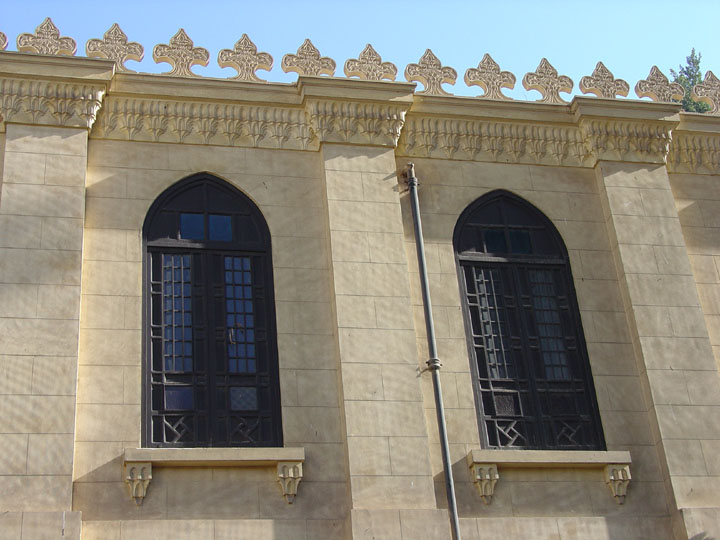 window and roof line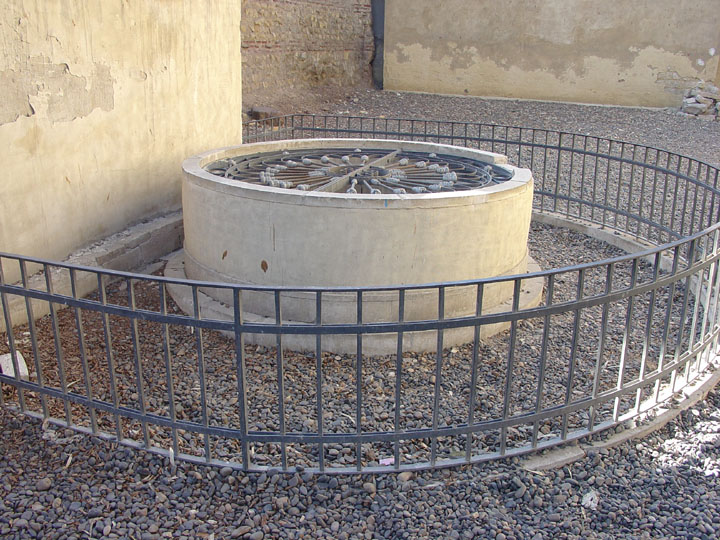 the Moses well
At the back of the temple, there is a very deep well, where the coffers in which Prophet Moses as an infant was placed by his mother, was reportedly found.
---
Monastery of Saint George
Greek Orthodox Church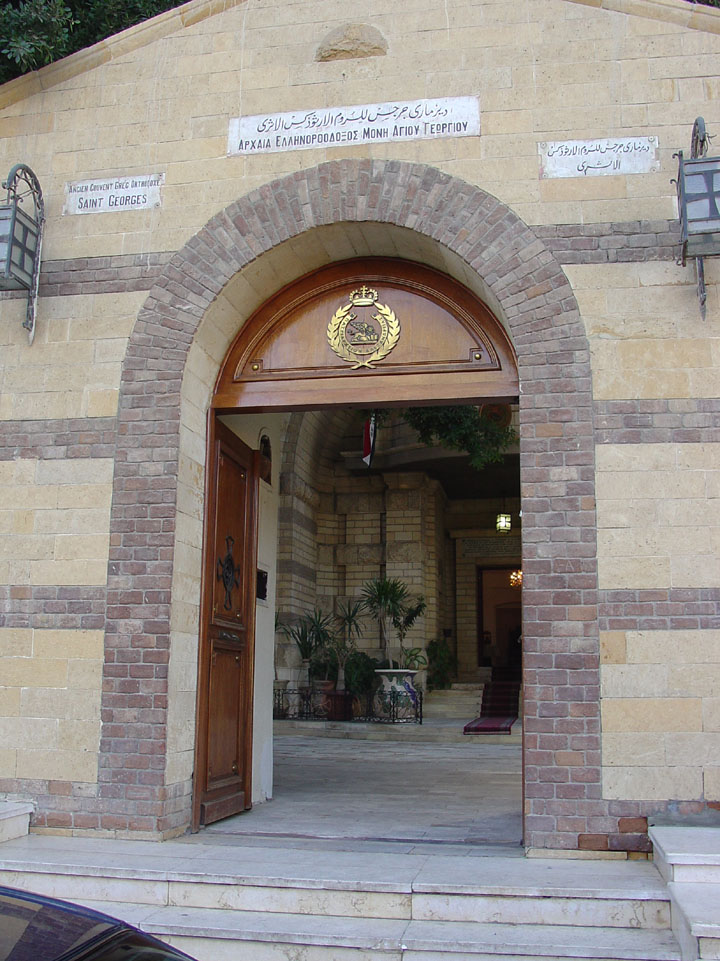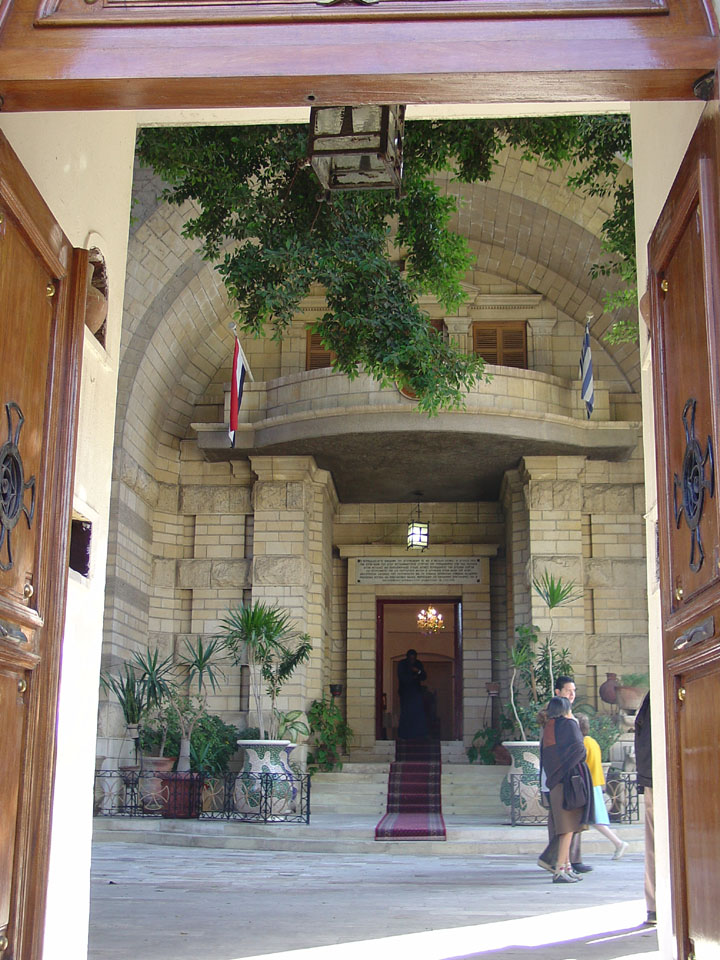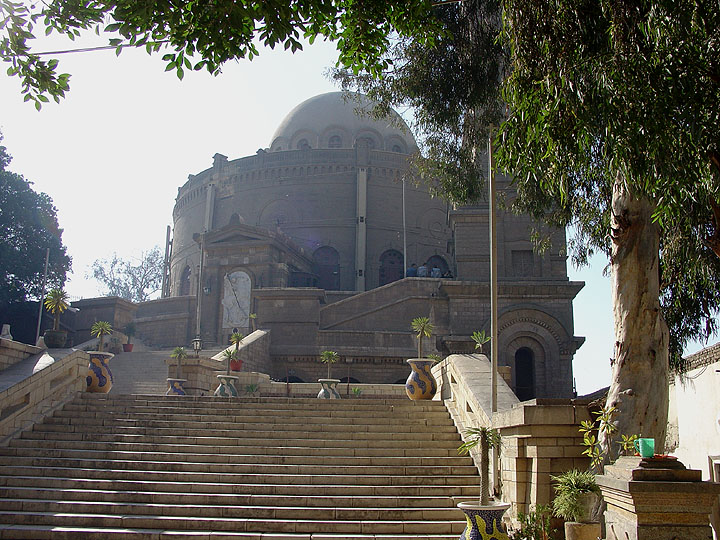 ---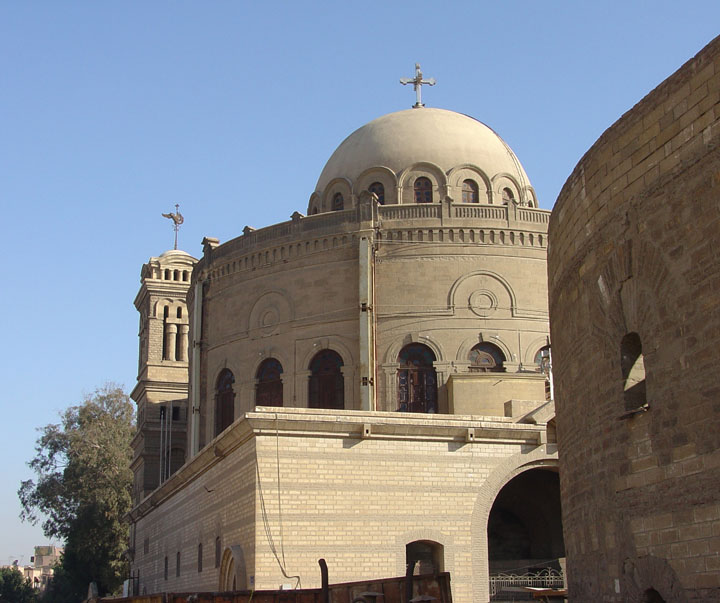 Tower of Babylon on the right
---
---