El Alamein
Egypt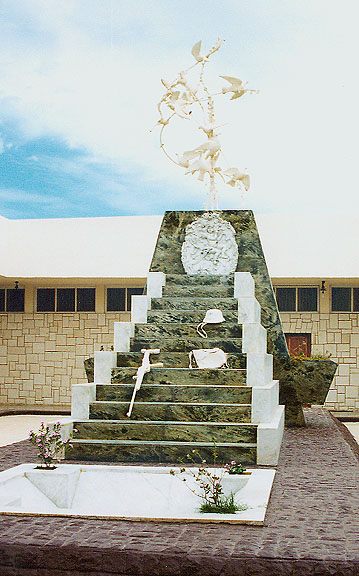 War Museum in Al ĎAlamayn

Al ĎAlamayn

or El ĎAlamein, town in northeastern Egypt, in MatrŻh governorate, located near the Mediterranean Sea. Al ĎAlamayn is 326 km (202 mi) northwest of the Egyptian capital, Cairo, and 103 km (64 mi) west of Alexandria. The town is most famous as the scene of one of the most important battles of World War II (1939-1945).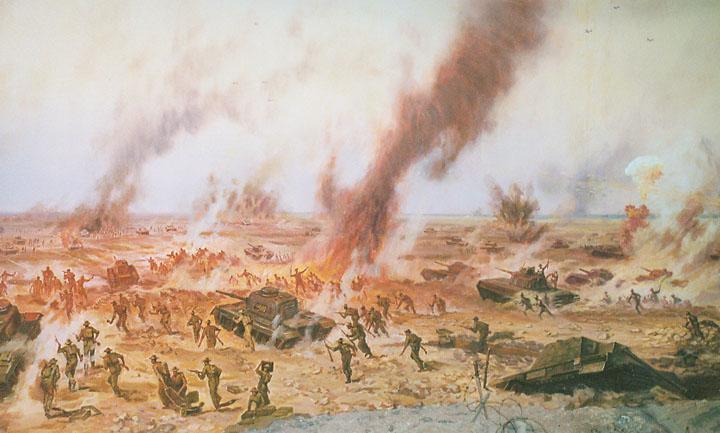 painting of WW II battle scene

In the late 1960s the discovery and exploitation of oil boosted the economy of Al ĎAlamayn. An oil terminal was built at the nearby resort town of SÓdÓ¬bd ar Rahm'n. The Mediterranean coast north of Al ĎAlamayn has a number of rest houses and hotels, with plans to develop more. With good road and rail links to Alexandria, the town is also a gateway for exploring the Qattara Depression, an inland desert area below sea level.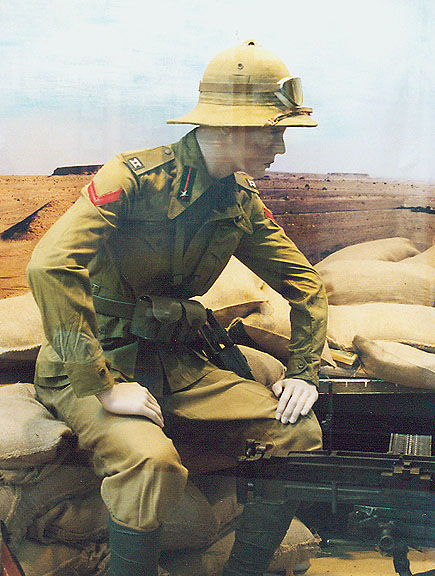 diorama of soldier manning one of the concrete desert bunkers

During World War II, the British Eighth Army, under General Bernard Law Montgomery, fell back to Al ĎAlamayn in June and July 1942 after being defeated by the Germans and Italians at Tobruk, Libya. On October 23, 1942, Montgomery initiated a successful offensive against the German Afrika Korps under General Erwin Rommel.
General Erwin Rommel
Costing tens of thousands of casualties, this battle proved to be the turning point of the war in North Africa. Today, the War Museum in Al ĎAlamayn and British, German, and Italian monuments and cemeteries in the area commemorate the battle. Population 5,786 (1996).
Text from Microsoft Encarta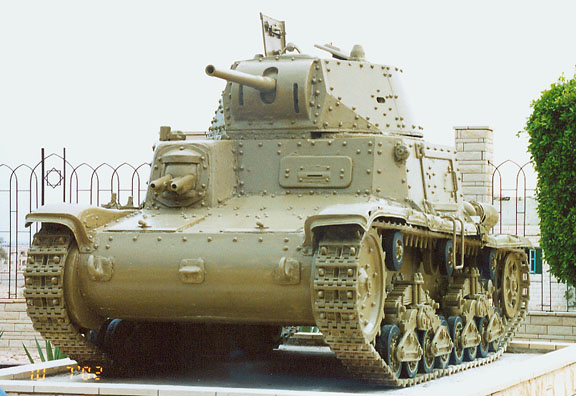 a tank used in the desert battles

British Monument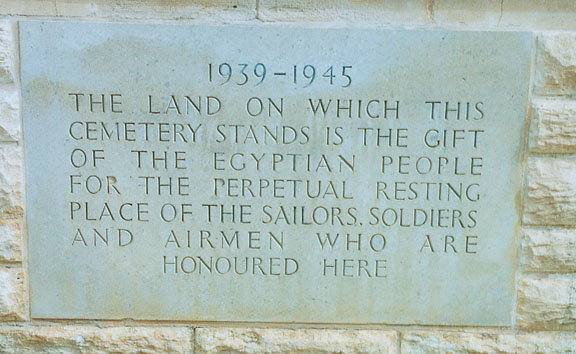 Commonwealth Memorial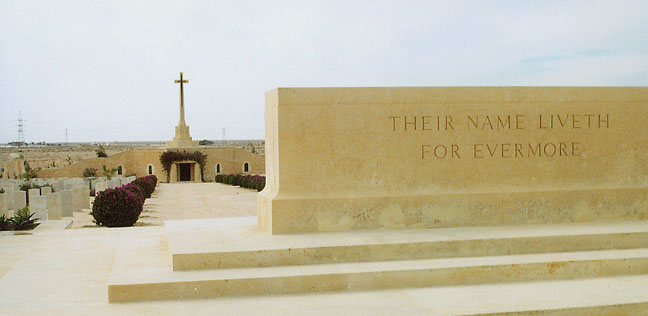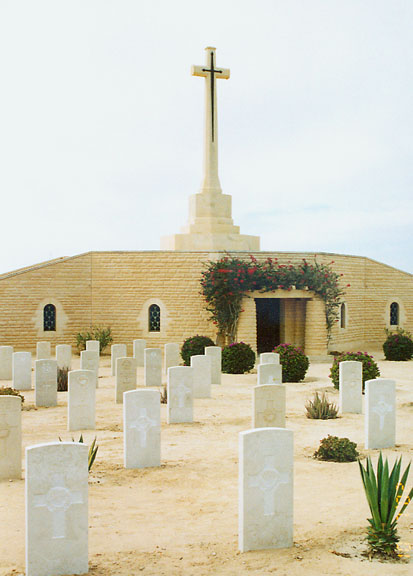 graveyard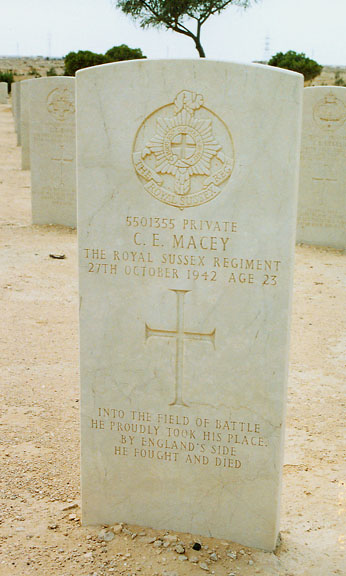 British private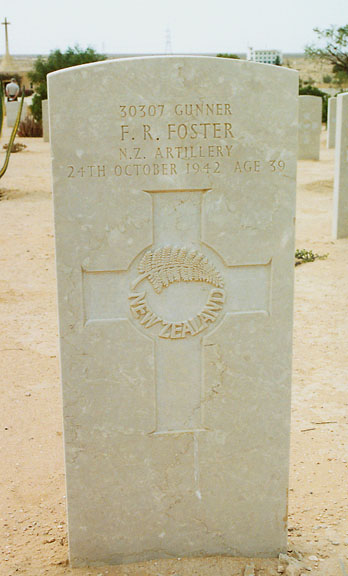 artillery gunner from New Zealand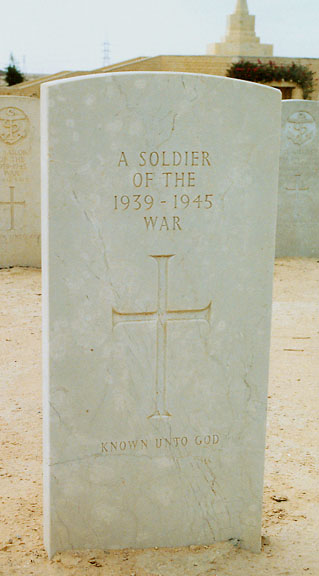 unknown soldier grave marker

German Monument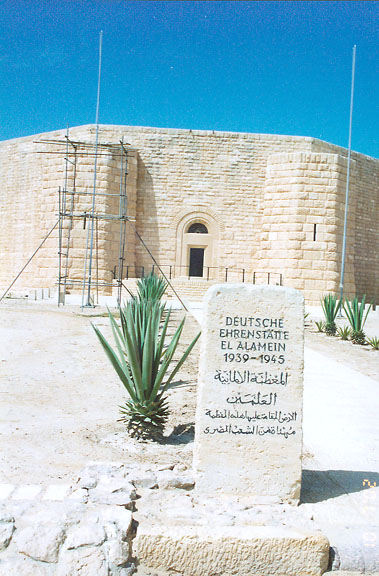 memorial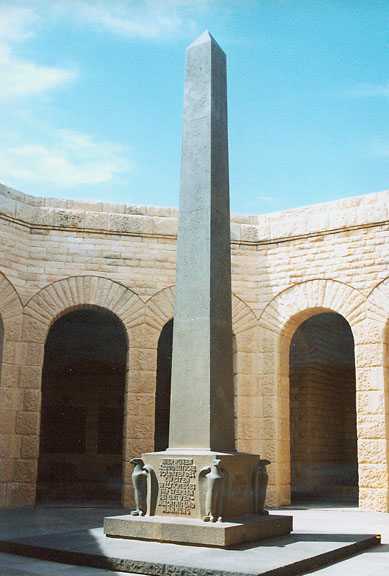 monument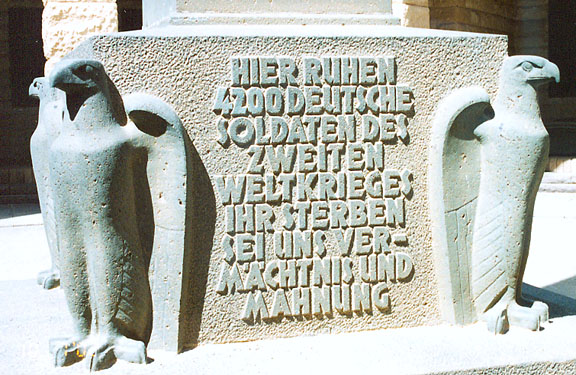 to the fallen

Italian Monument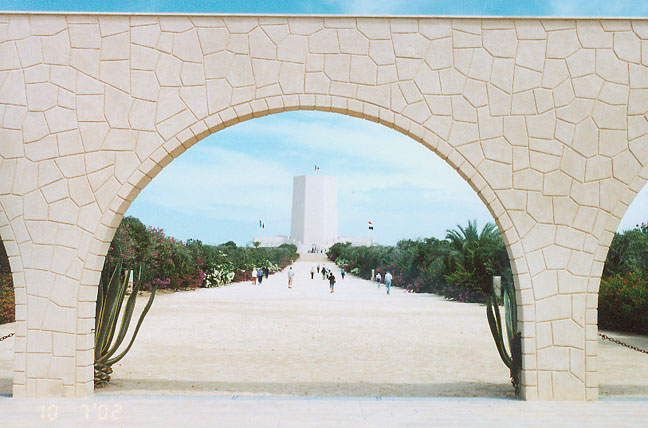 entrance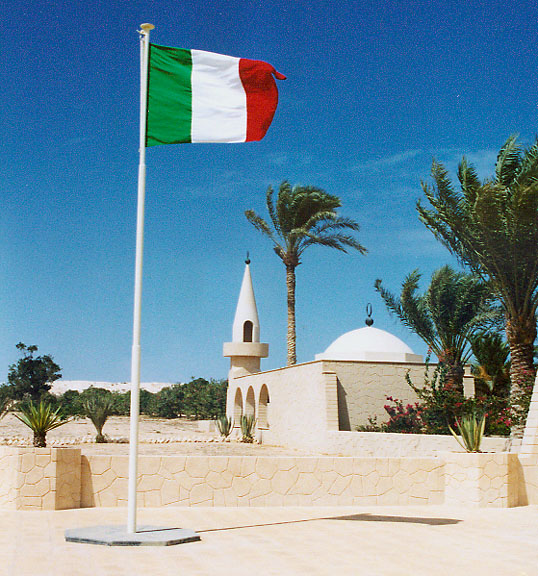 mosque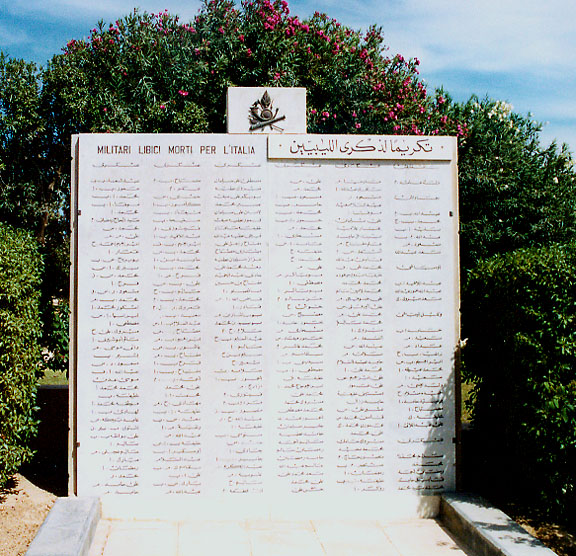 for the Muslim solders from Tripolitania who fought for the Italians