13-18-01
Jackson Covered Bridge
Cumberland County
on the National Road (Route US 40)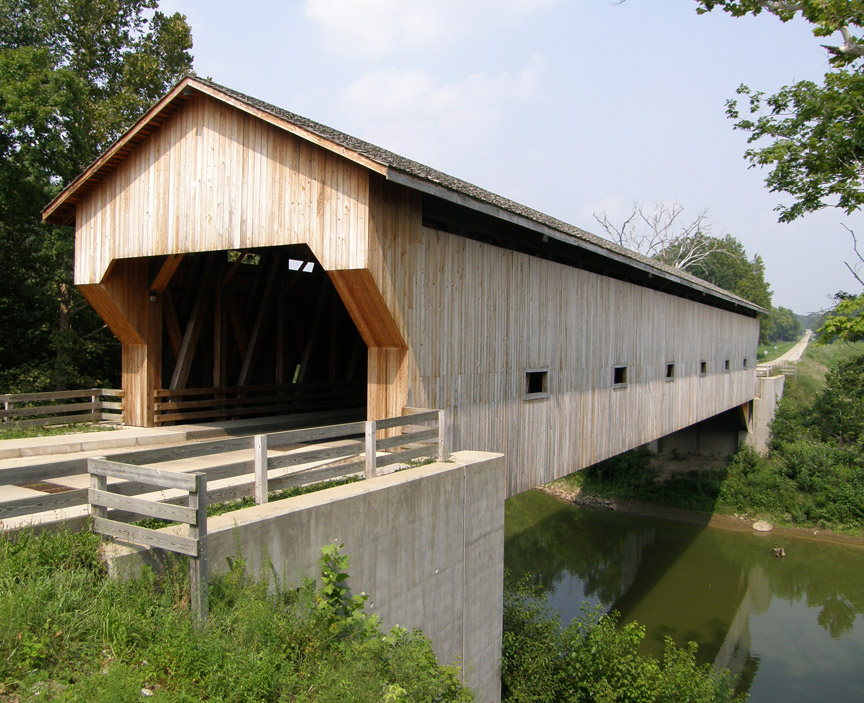 Jackson Covered Bridge
GPS
N39 14.33
W88 11.23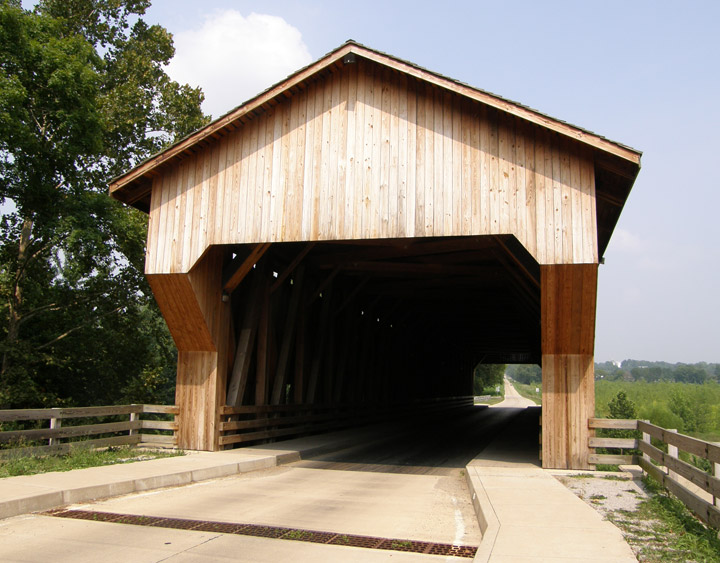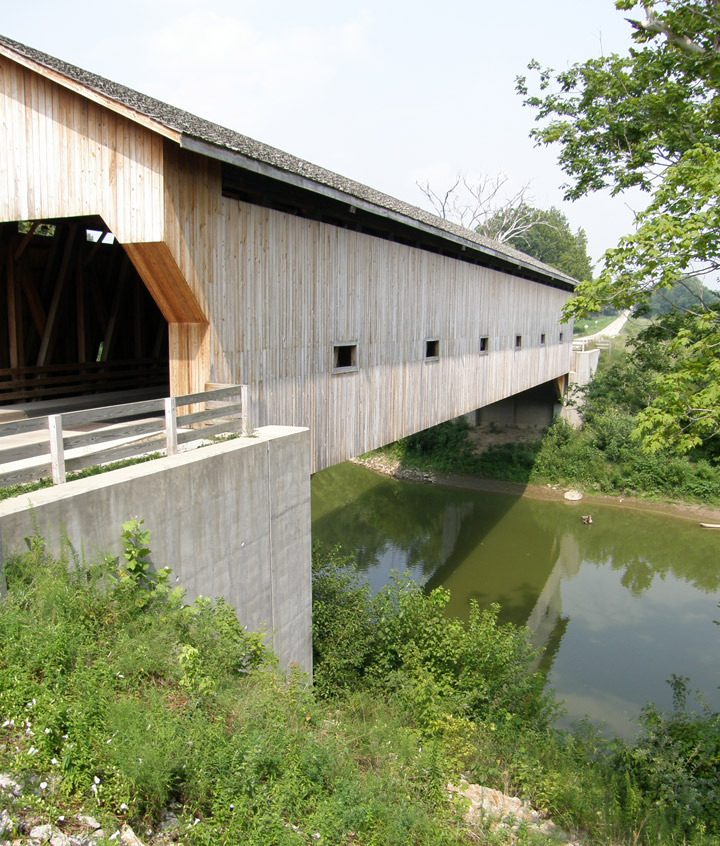 rebuilt in 2000
as part of the National Road Historic project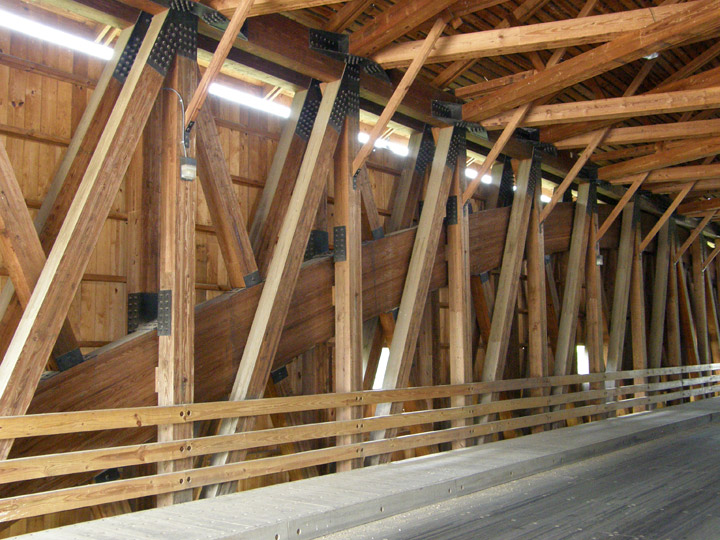 Burr Arch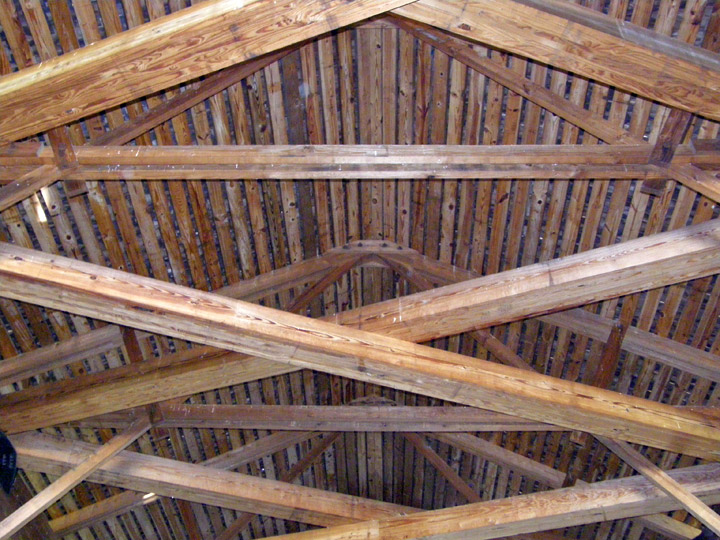 roof interior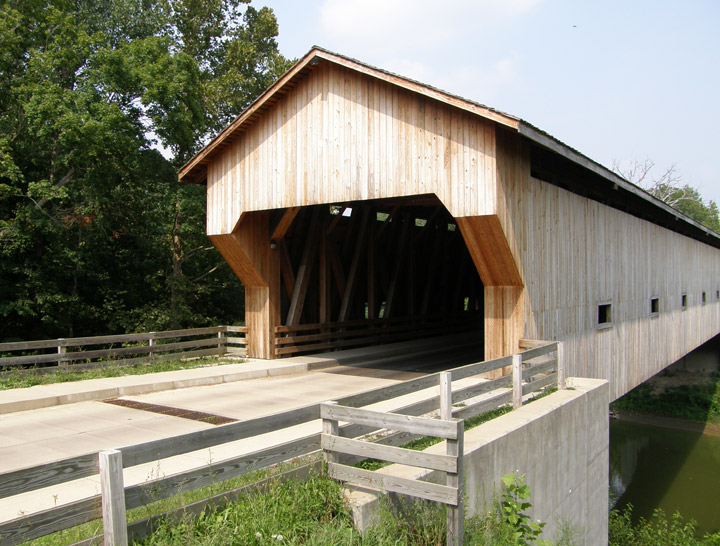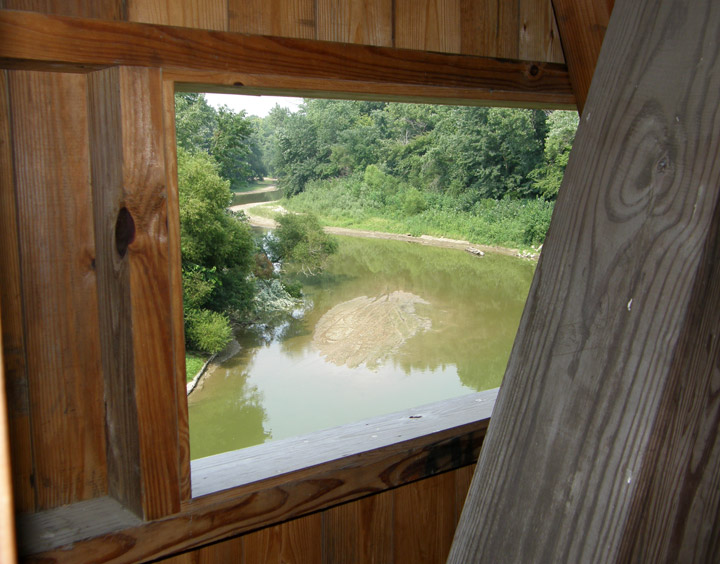 the stream as seen through the side opening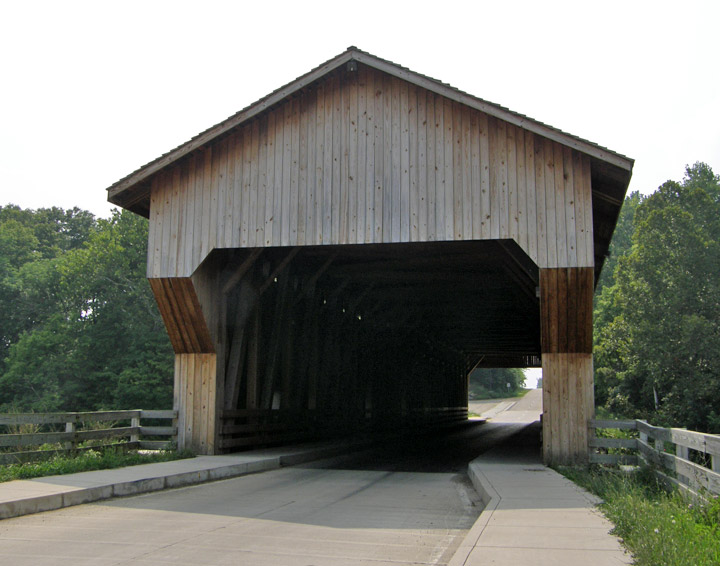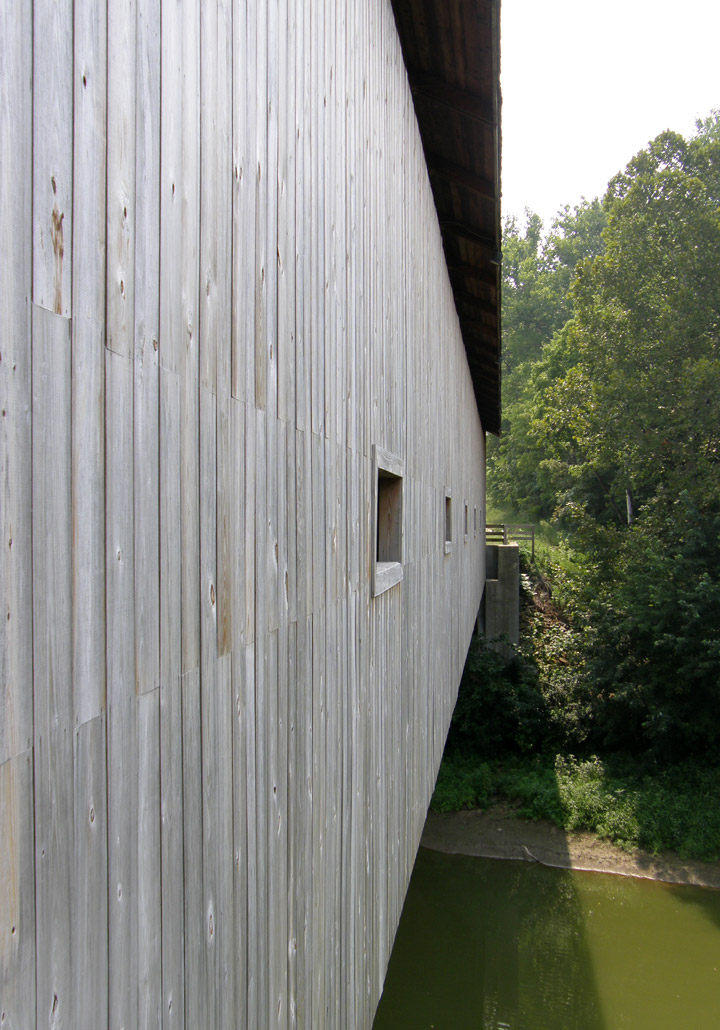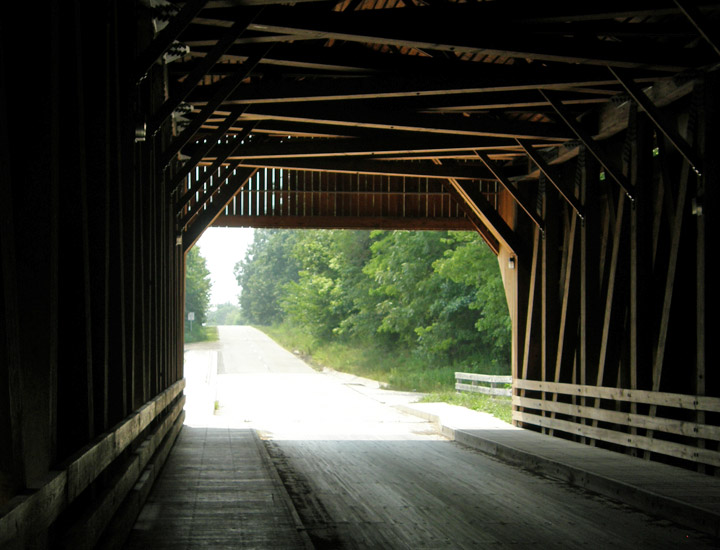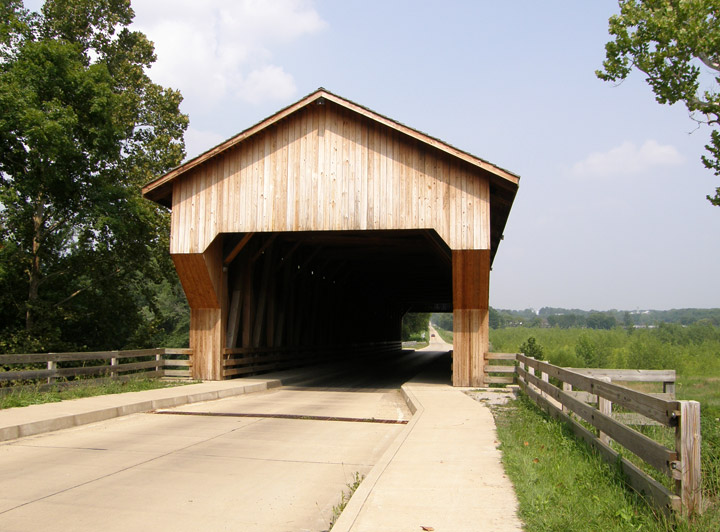 ---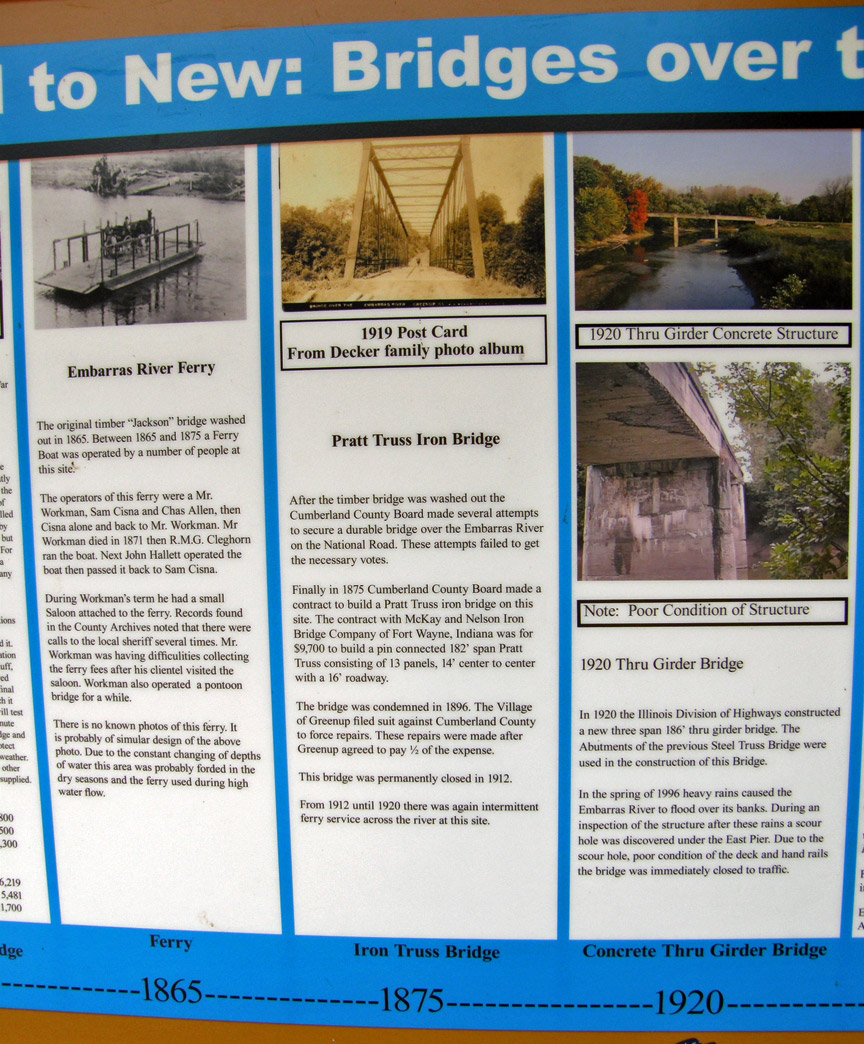 Bridges that served the National Road after the original covered bridge was destroyed in 1865
---
National Road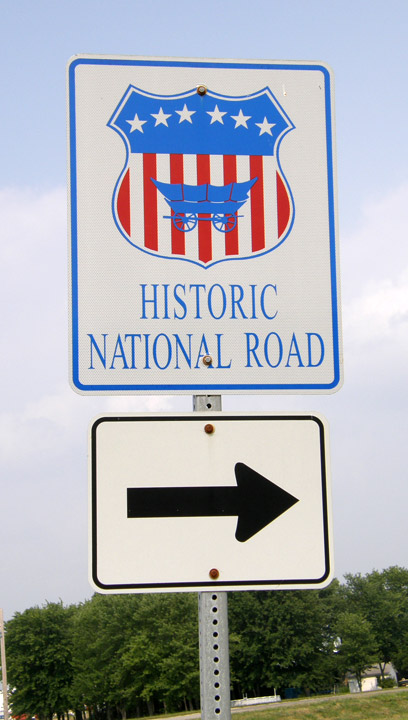 The National Road or Cumberland Road was one of the first major improved highways in the United States, built by the Federal Government. Construction began in 1811 at Cumberland, Maryland, on the Potomac River, and the road reached Wheeling, West Virginia, on the Ohio River in 1818. Plans were made to continue through St. Louis, Missouri, on the Mississippi River to Jefferson City, Missouri, but funding ran out and construction stopped at Vandalia, Illinois in 1839.

A chain of turnpikes connecting Baltimore, Maryland, to the National Road at Cumberland was completed in 1824, forming what is somewhat erroneously referred to as an eastern extension of the National Road. In 1835 the road east of Wheeling was turned over to the states for operation as a turnpike, and came to be known as the National Pike, a name also applied to the Baltimore extension.

The approximately 620-mile (1000 km) road provided a portage between the Potomac and Ohio Rivers and a gateway to the West for thousands of settlers. It was the first road in the U.S. to use the new macadam road surfacing. Today the alignment is followed by U.S. Highway 40 with only minor realignments. The full road, as well as its extensions east to Baltimore and west to St. Louis, was designated "The Historic National Road", an All-American Road, by U.S. Secretary of Transportation Norman Y. Mineta in 2002.
Text from Wikipedia
---
Map of Latitude: 39.2388
Longitude: -88.1872
---
---