Old Route 66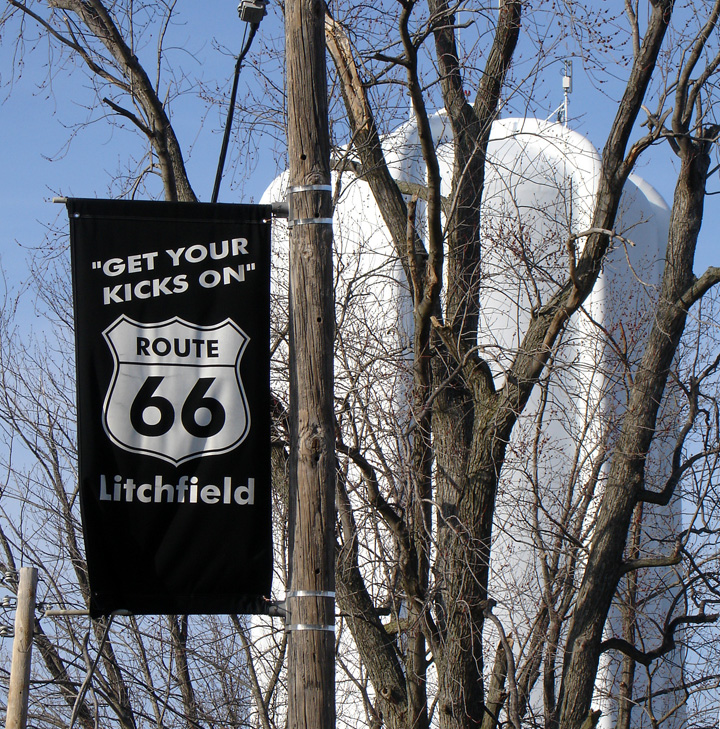 Route 66 in Litchfield, Illinois
In 1930, between Springfield, Illinois and East St. Louis, Illinois, US 66 was shifted further east to what is now roughly I-55. The original alignment followed the current Illinois Route 4.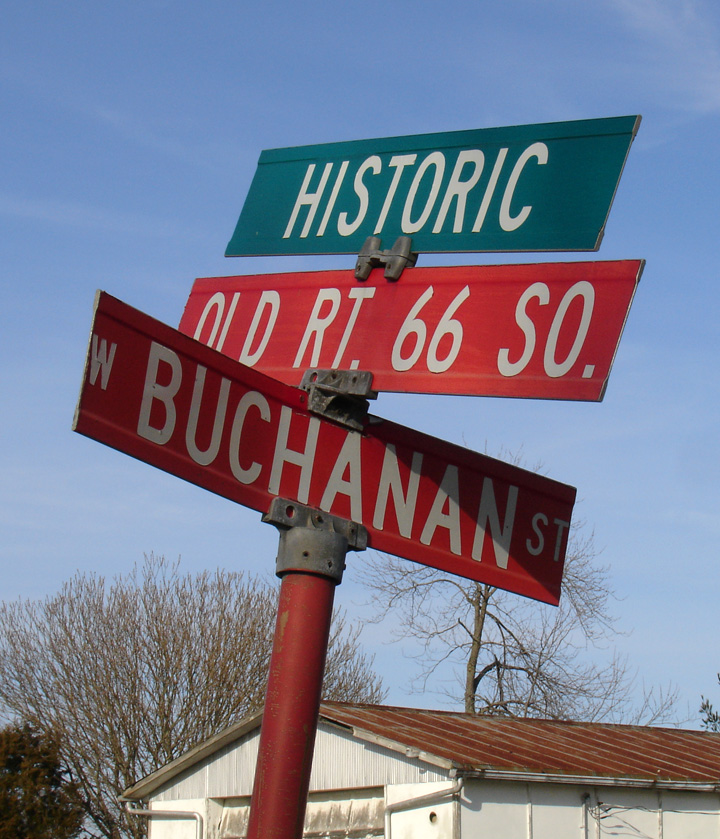 on the historic route 66
U.S. Route 66, (also known as Route 66, The Main Street of America, The Mother Road and the Will Rogers Highway) was a highway in the U.S. Highway system. One of the original federal routes, US 66 was established on November 11, 1926, though signs did not go up until the following year. It originally ran from Chicago, Illinois through Missouri, Kansas, Oklahoma, Texas, New Mexico, Arizona and California before ending at Los Angeles for a total of 2,448 miles (3,939 km).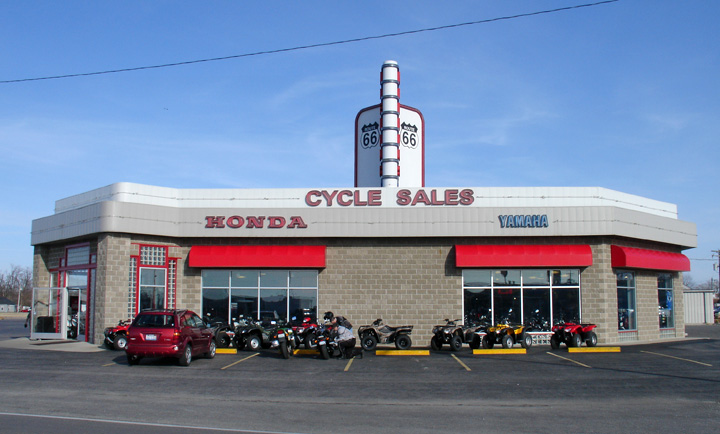 cycle shop on Route 66
Route 66 was a major path of the migrants who went west, especially during the Dust Bowl of the 1930s, and supported the economies of the communities through which the road passed. People became prosperous due to the growing popularity of the highway, and those same people later fought to keep the highway alive even with the growing threat of the new Interstate Highway System.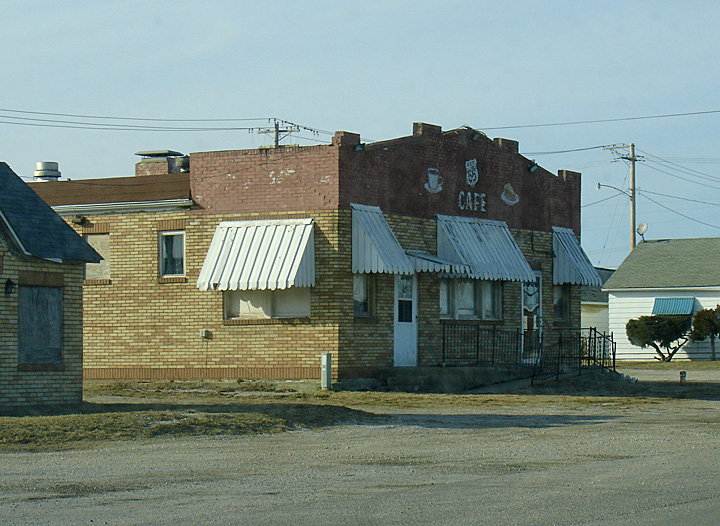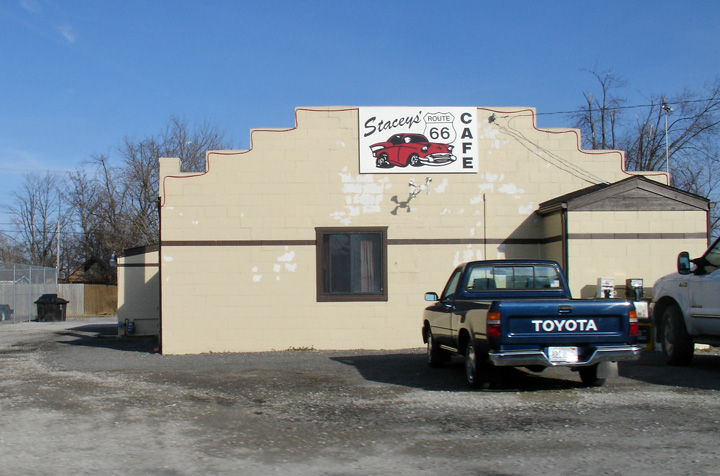 Cafe on Route 66
US 66 was officially decommissioned (that is, officially removed from the United States Highway System) on June 27, 1985 after it was decided the route was no longer relevant and had been replaced by the Interstate Highway System. Portions of the road that passed through Illinois, New Mexico, and Arizona have been designated a National Scenic Byway of the name "Historic Route 66".
Text from Wikipedia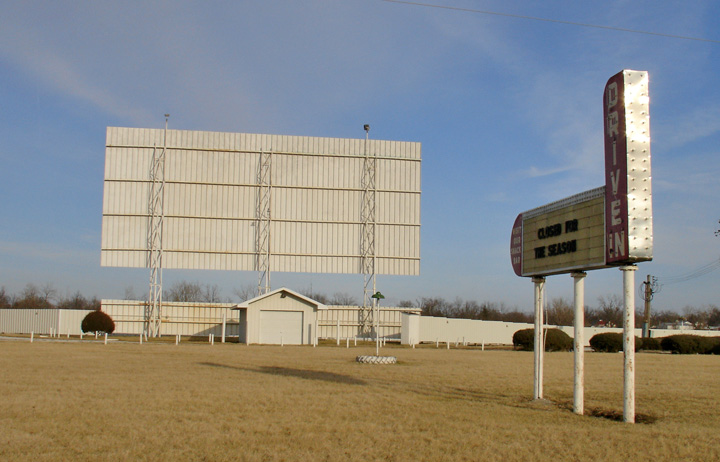 Drive in Movie on Route 66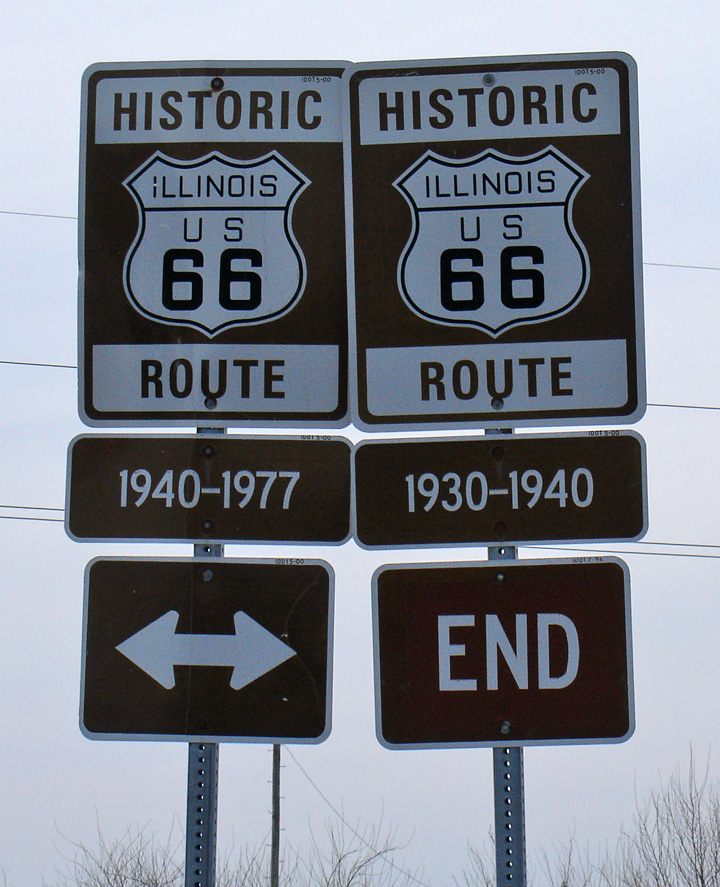 where the route changed in Litchfield
Photos of Historic Route 66 in Oklahoma
---

---