Medina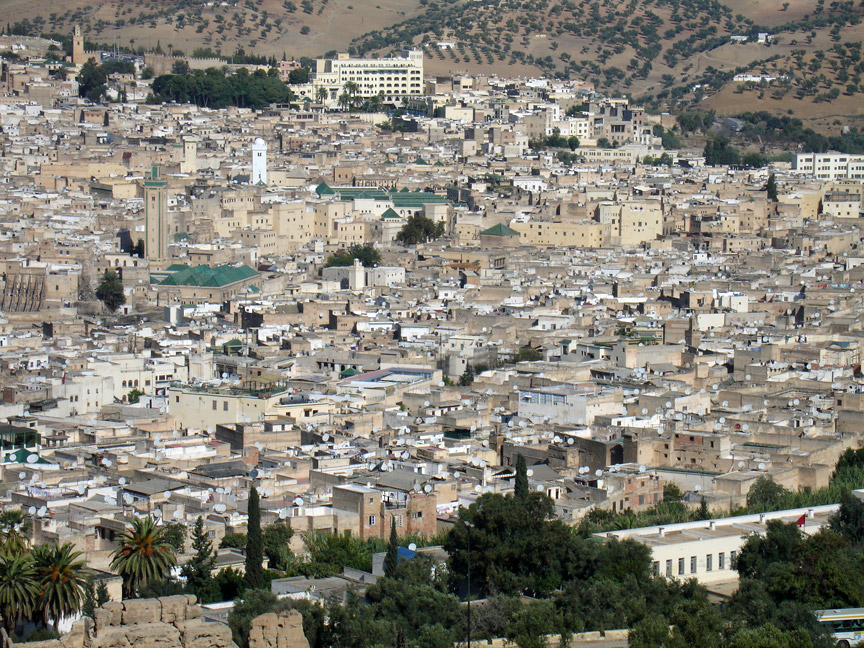 the Medina of Fez
One of the most fascinating activities to do in Fez is a trip in the medina (Old City). The medina is so complex to navigate that sometimes it's easier to simply lose yourself in the hustle and bustle of the various markets, and find your way out once you have had enough of all the sights, sounds, and smells that will overwhelm your senses. You will eventually find your way out via lots of dried fruit, leather goods, ceramics, textiles and food stalls!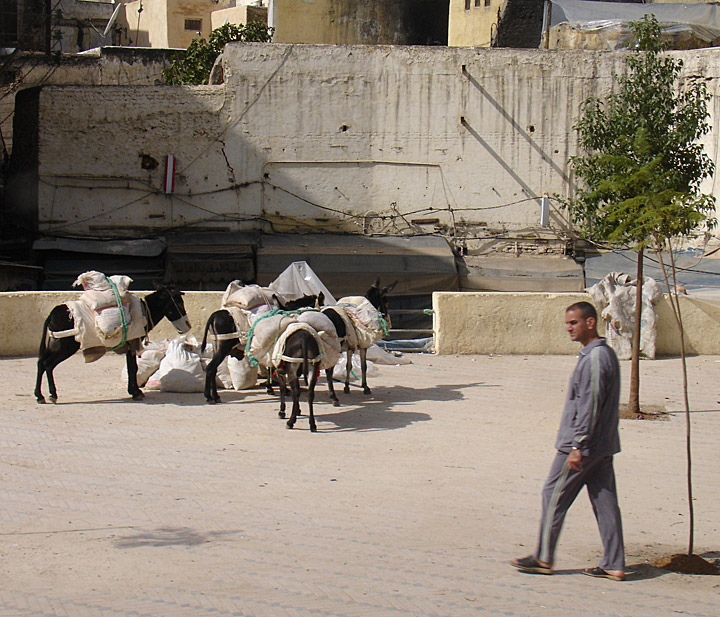 mules and donkeys carry the goods to the shops in the Medina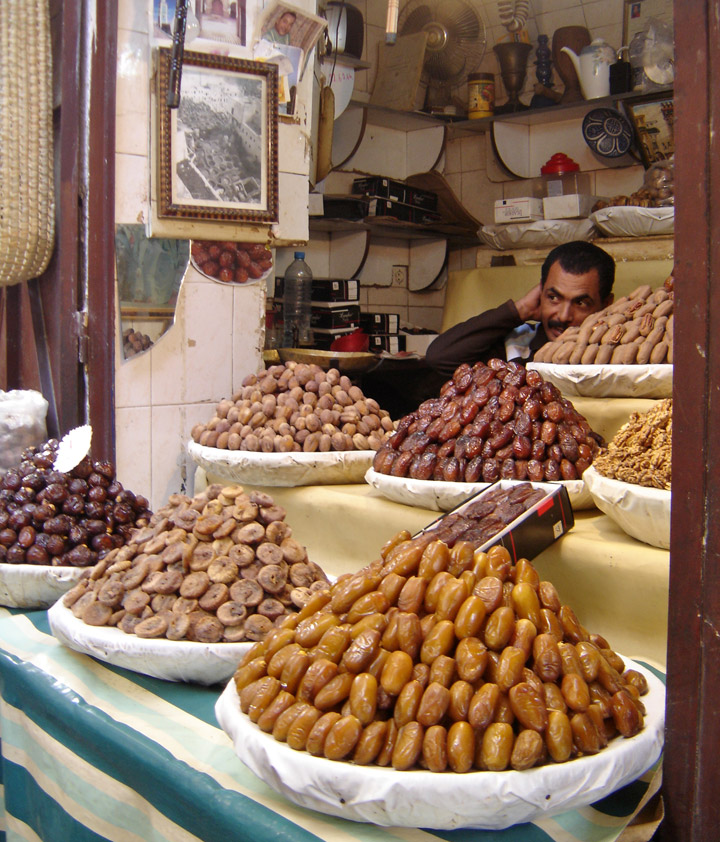 figs and dates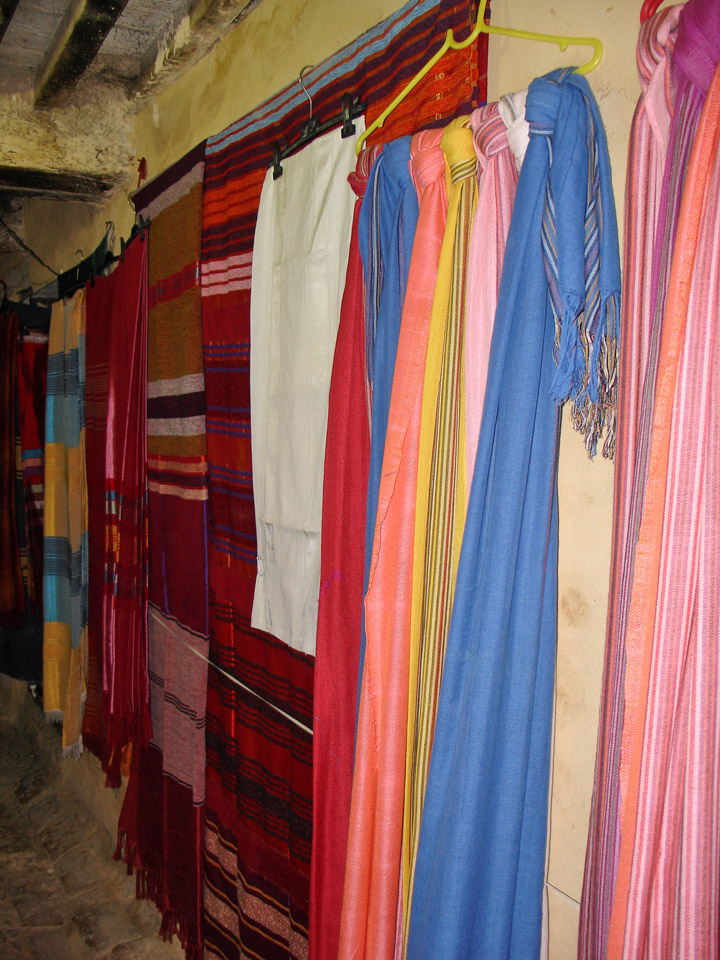 woven fabrics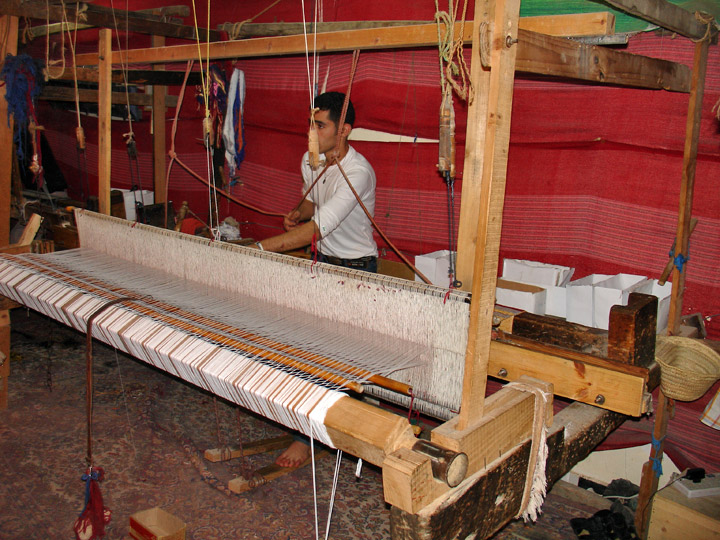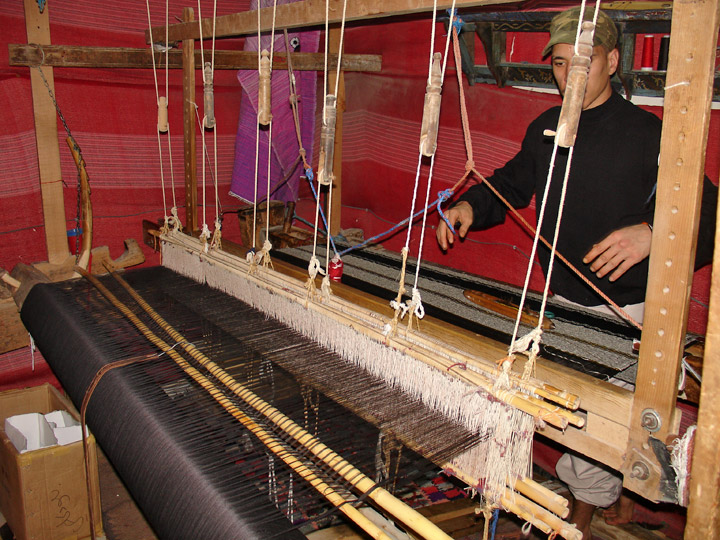 the weavers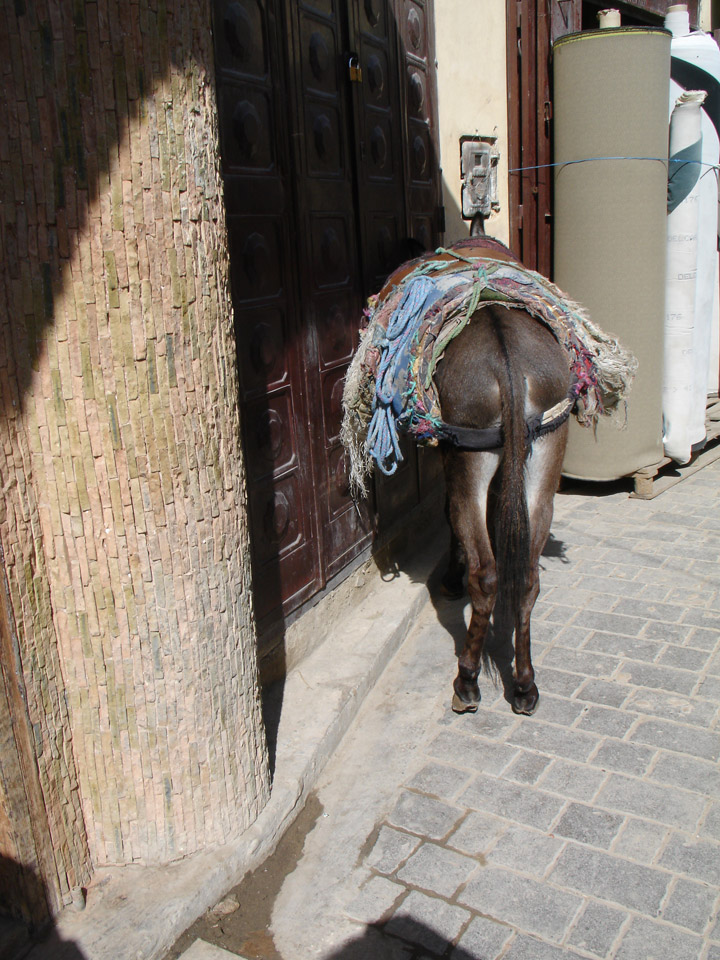 winding bobbins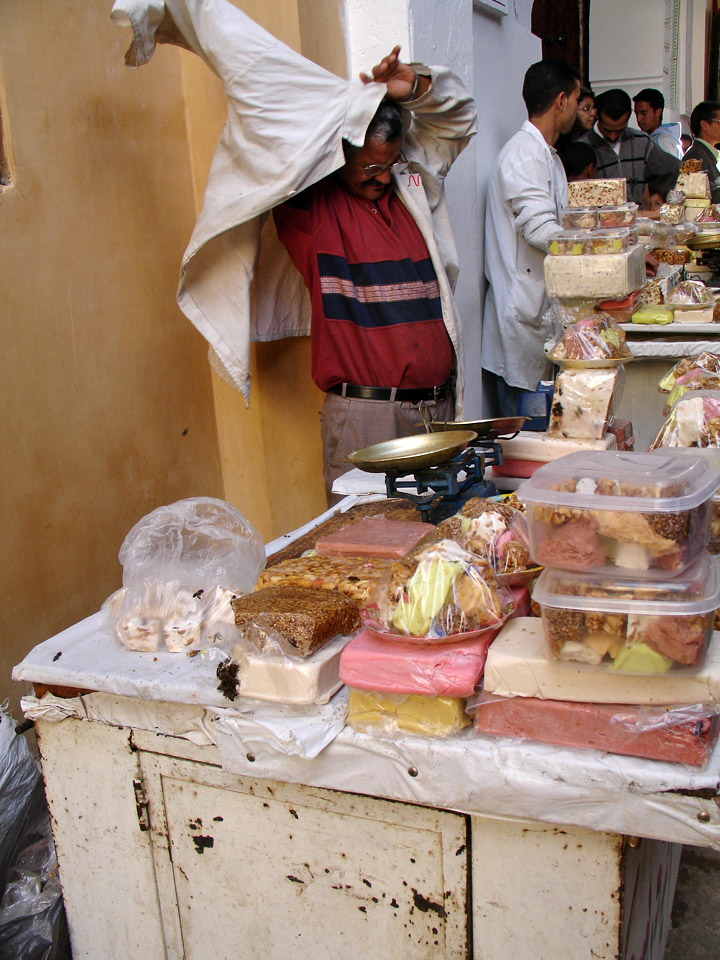 sweets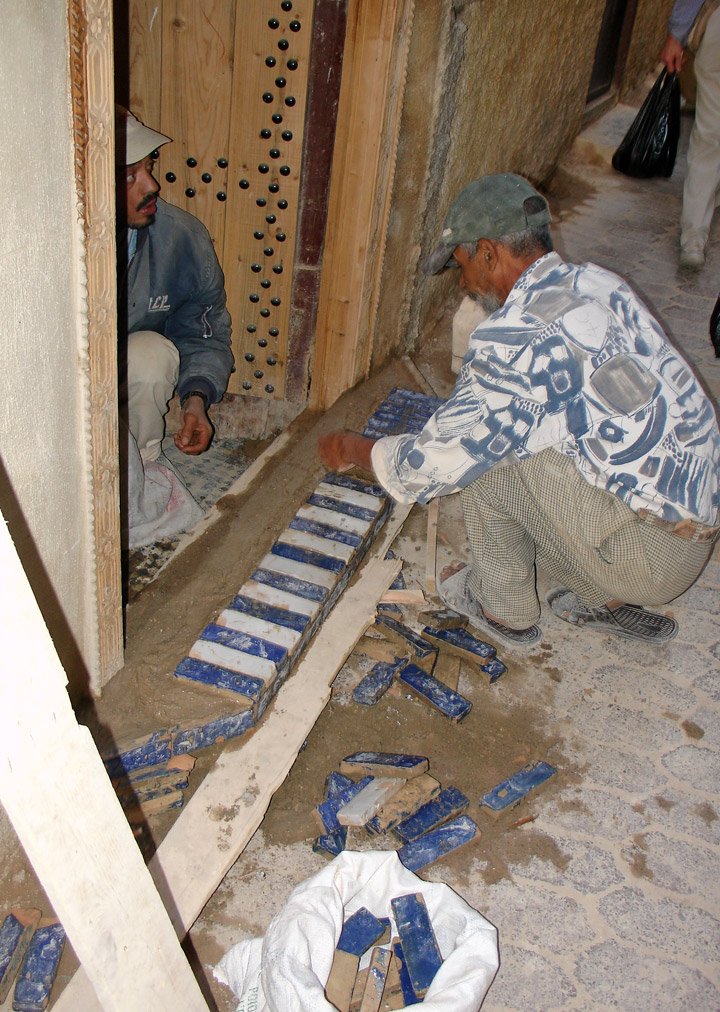 laying tile work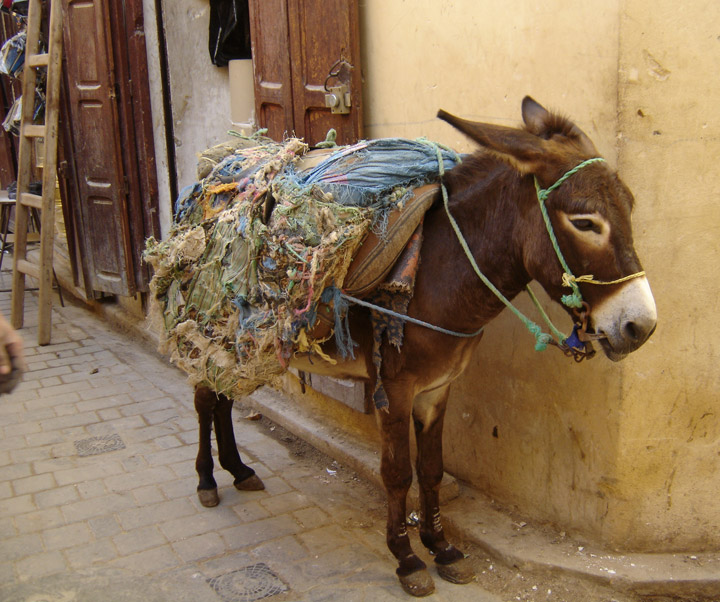 ready to go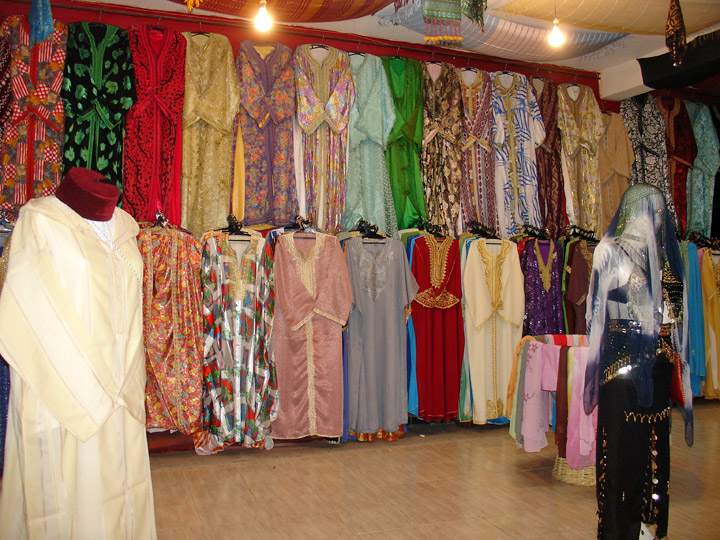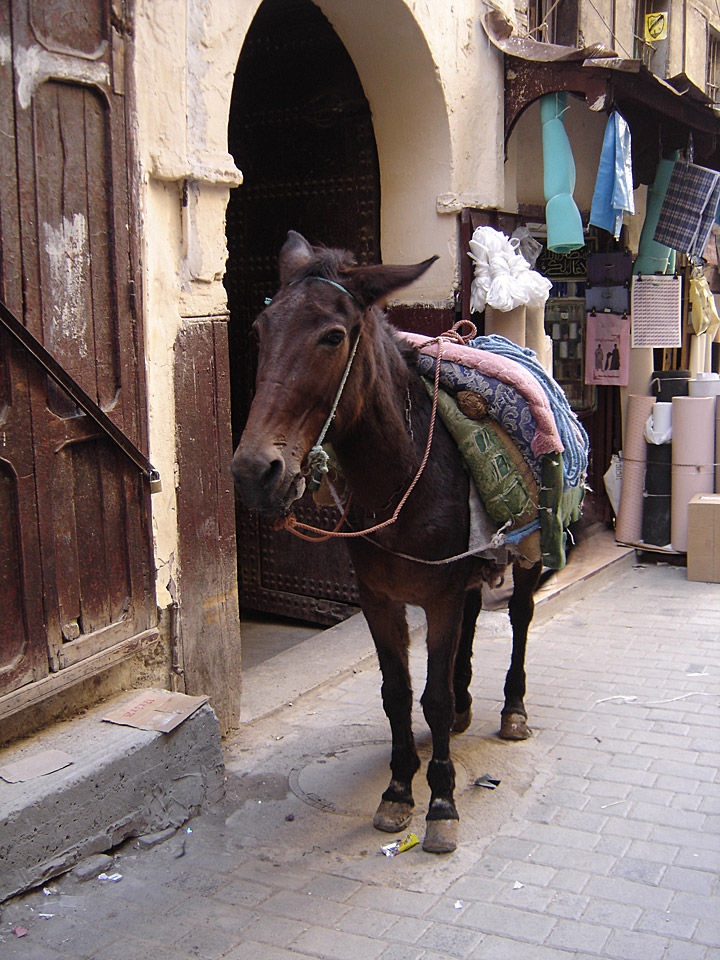 the mule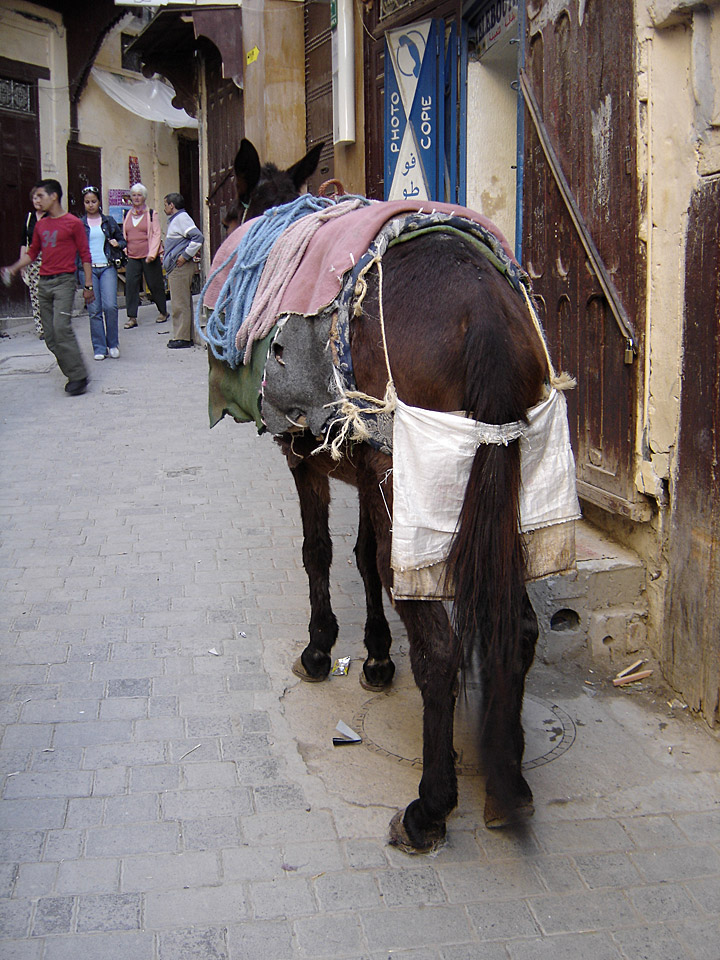 mule diaper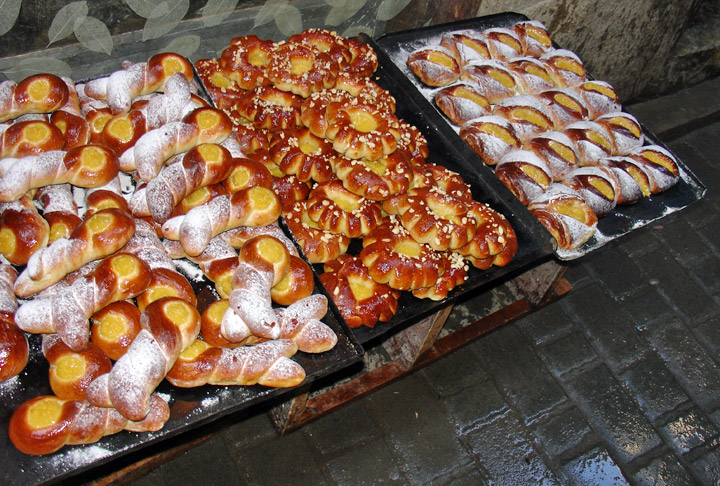 baked goods
making cord for adornment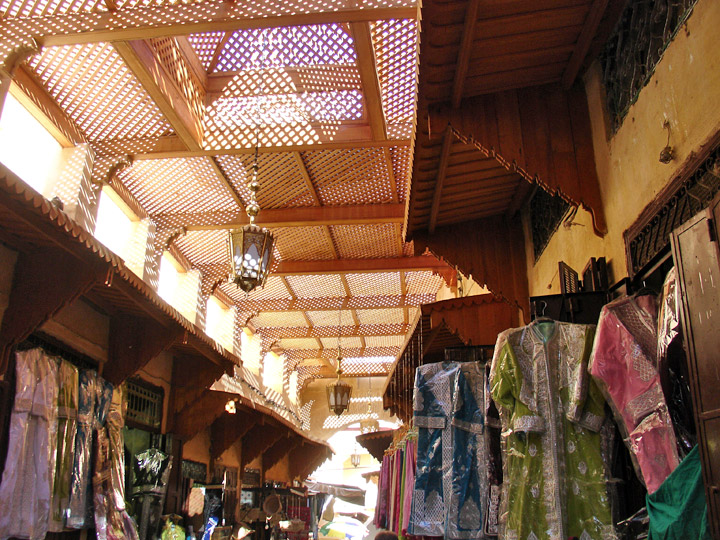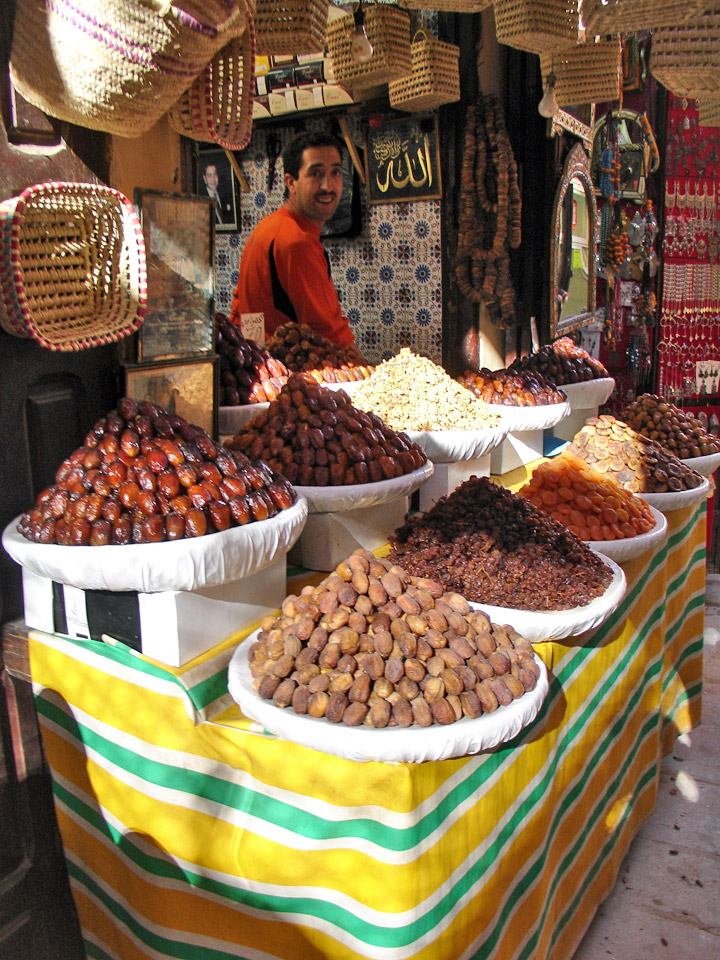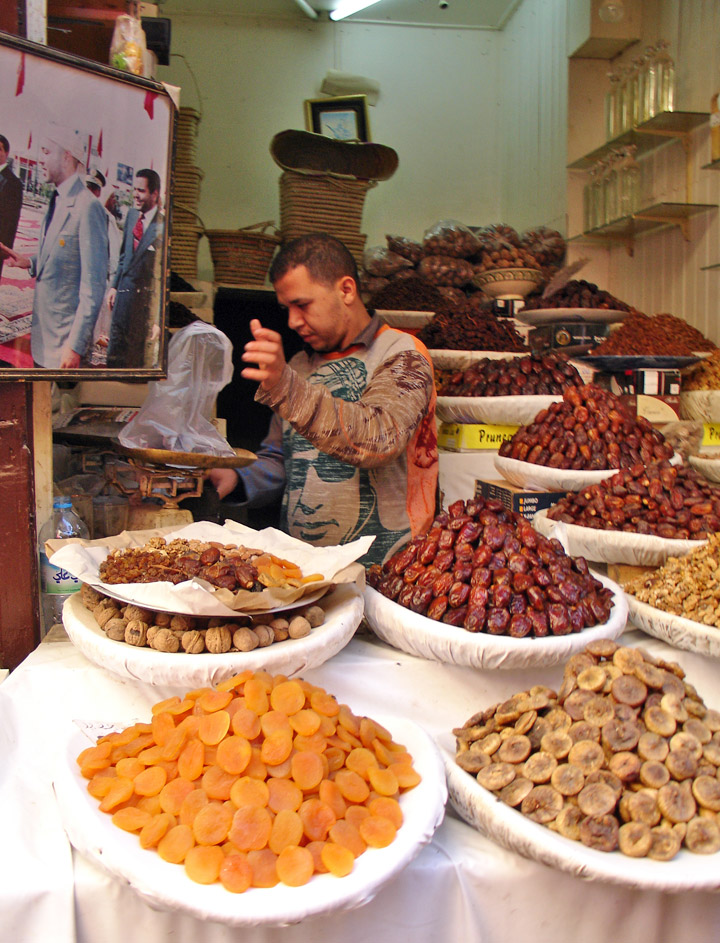 dried fruit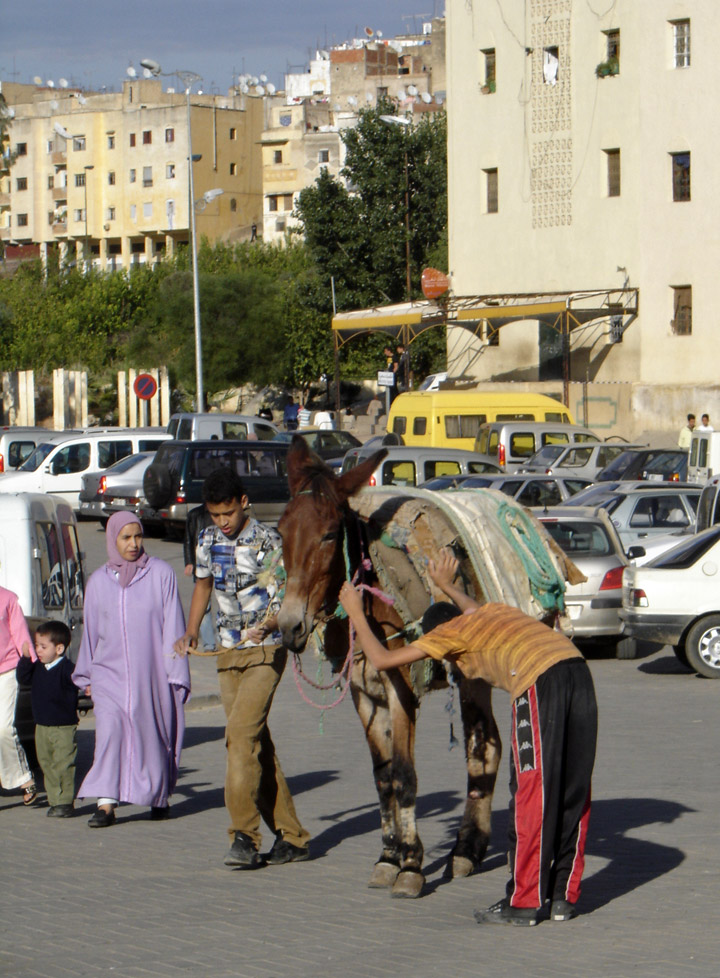 ready for a trip to the Medina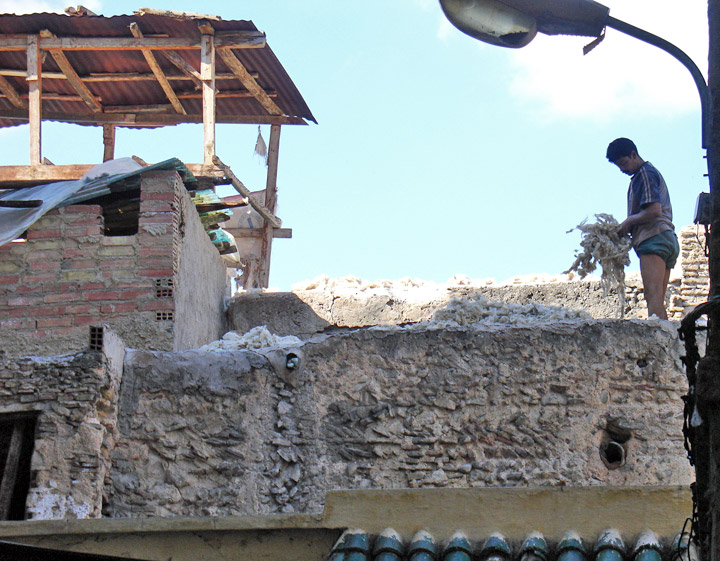 sorting the wool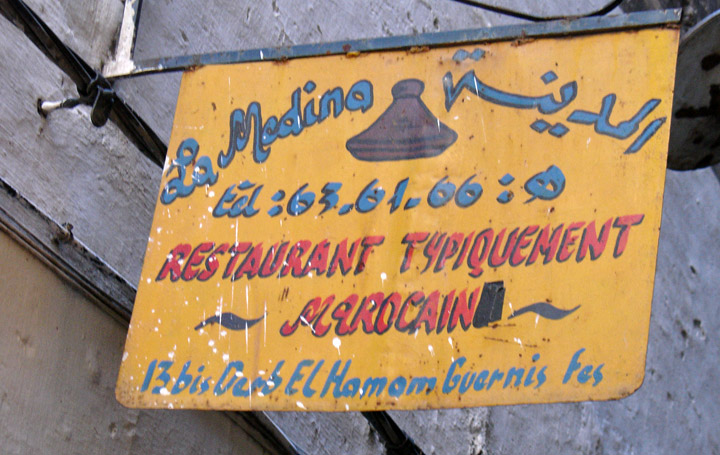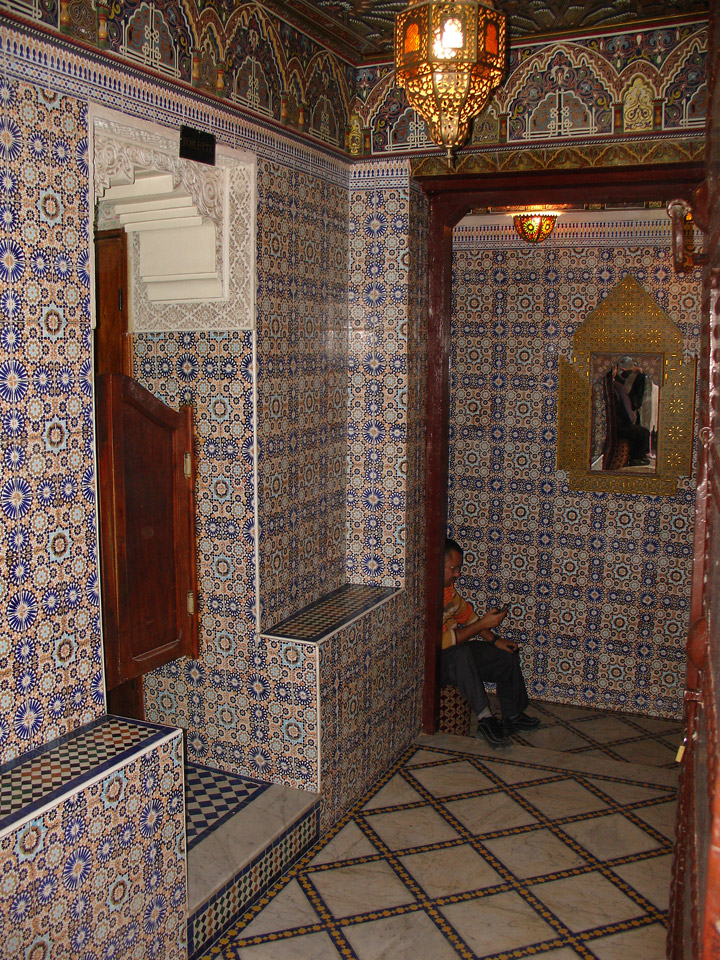 restaurant entrance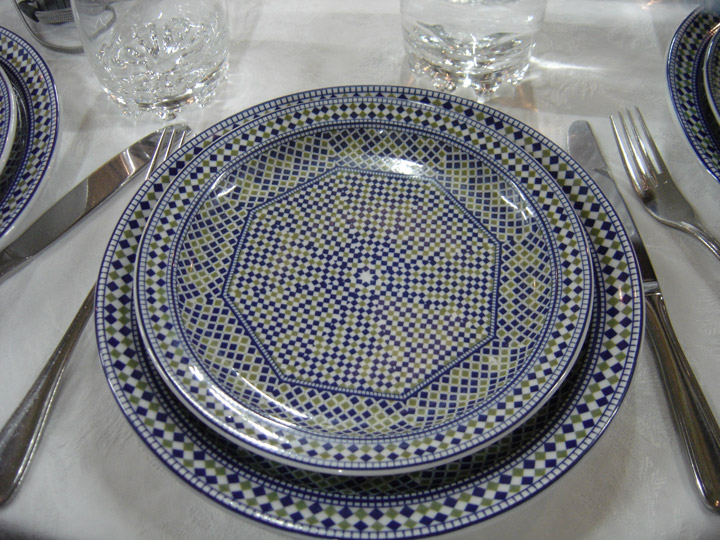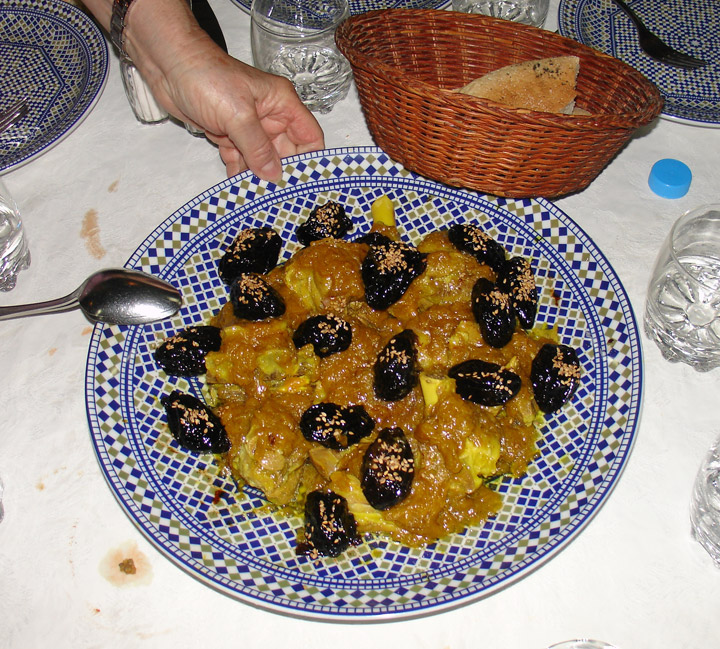 Prunes, Onions and Lamb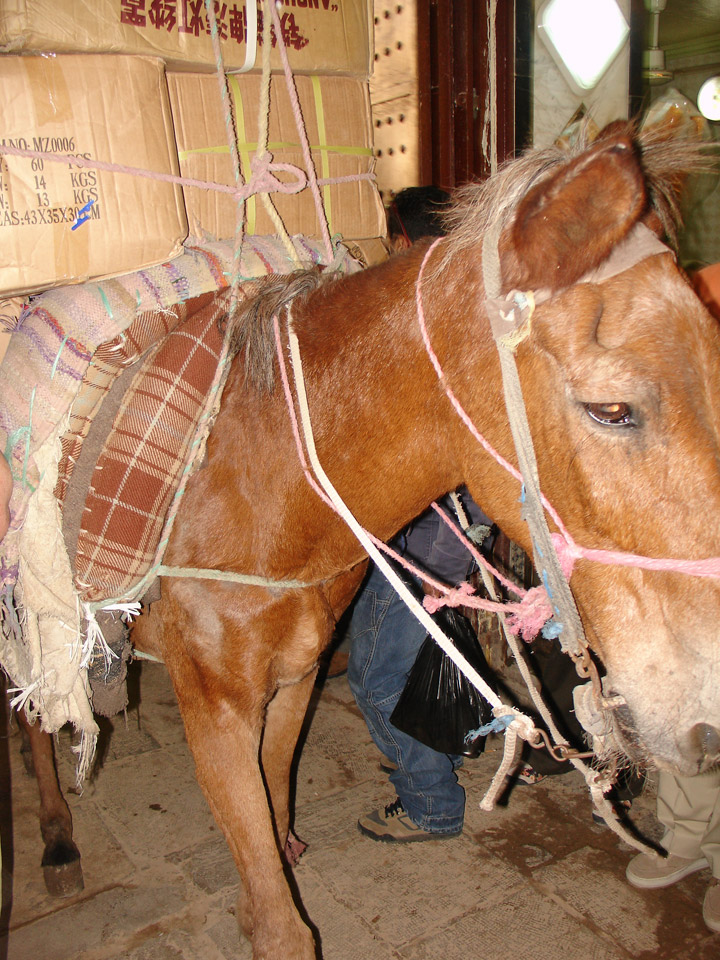 Give Way !
---
---