Boumaine du Dades and Quarzazate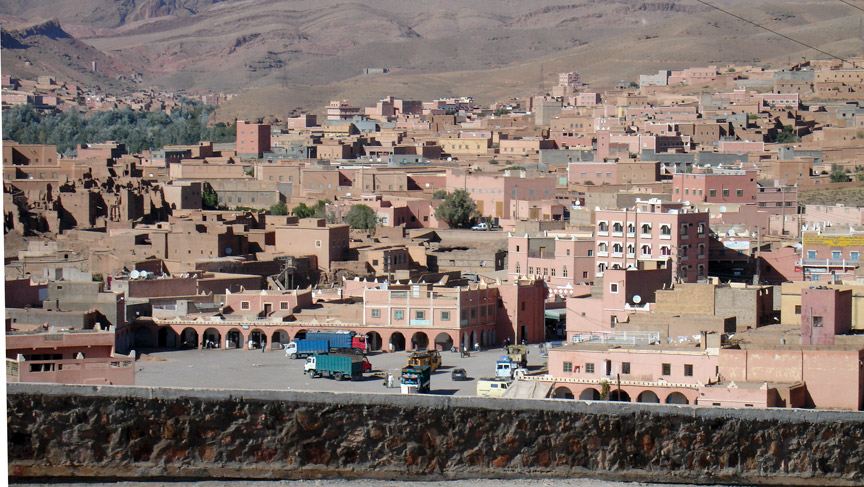 Boumaine du Dades market place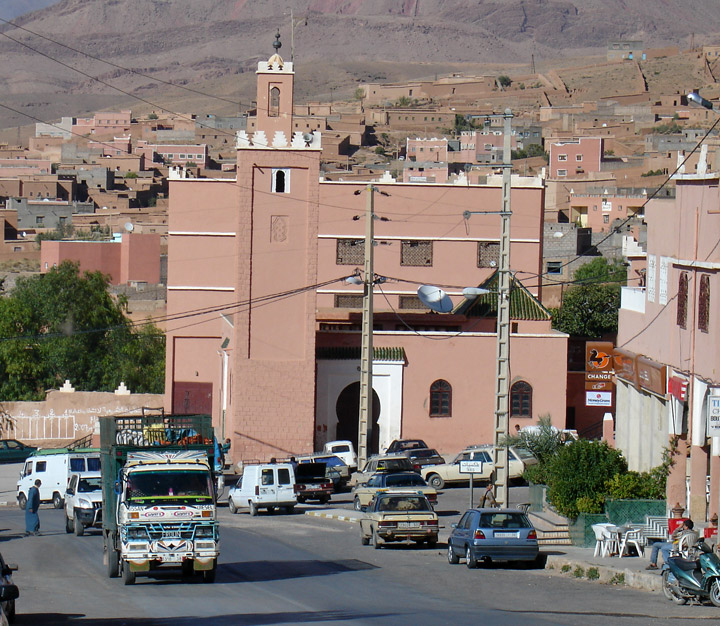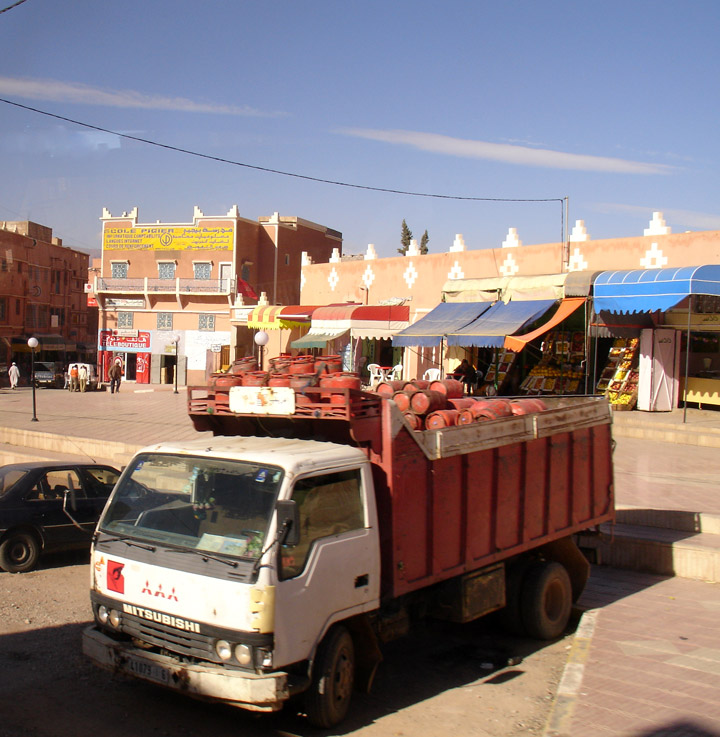 truck in Boumaine loaded with propane canisters
used for cooking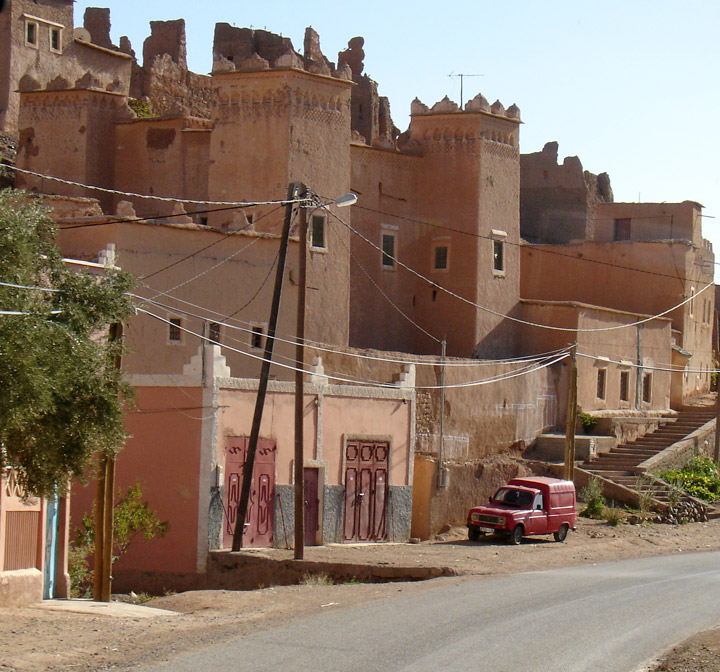 road from Boumaine to Quarzazate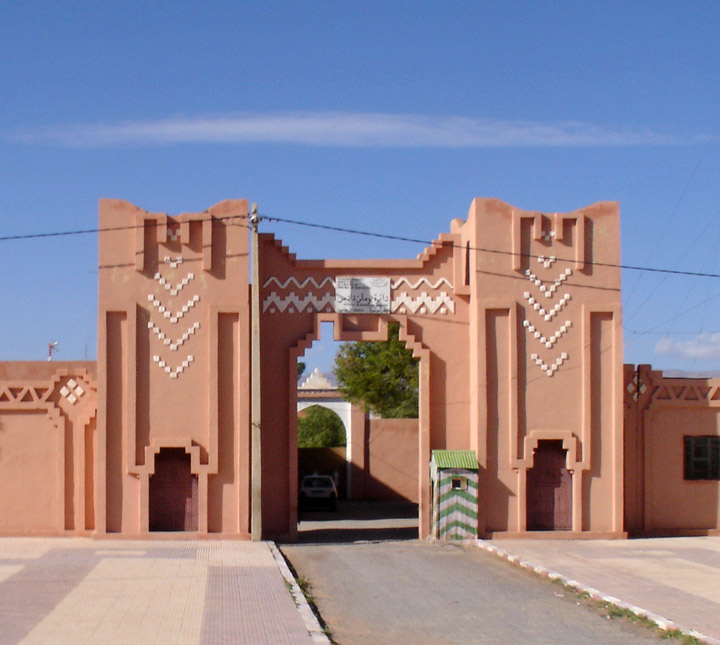 Quarzazate
Ouarzazate (Arabic, ورزازات, Warzāzāt) (called The door of the desert), is a city in southern Morocco.
Its name comes from a Berber phrase meaning "without noise" or "without confusion". It is also featured by its closeness to Atlas Mountains and Draa Valley.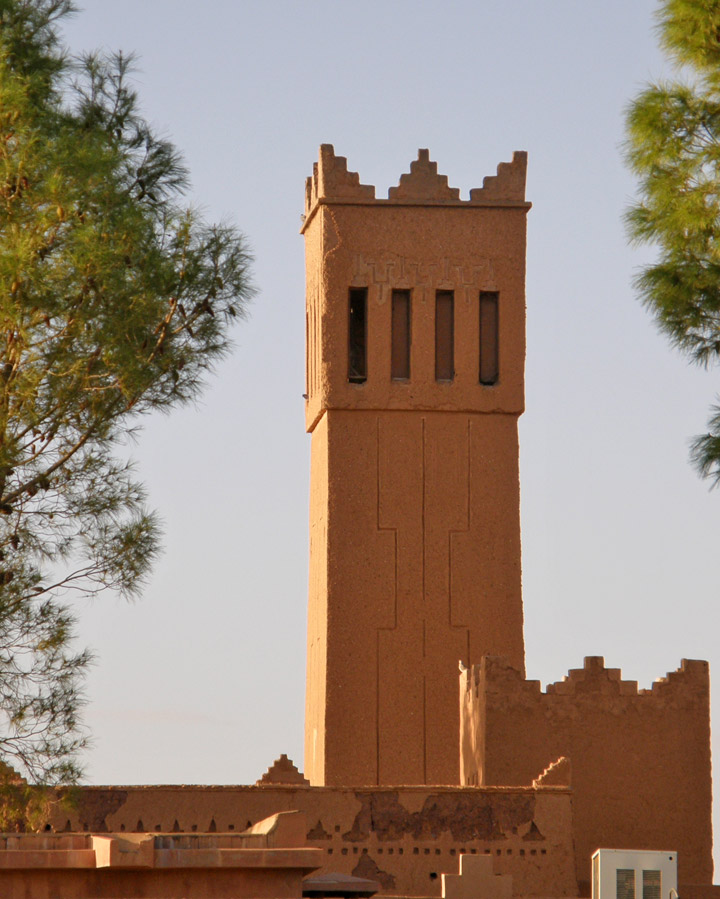 new construction in Berber style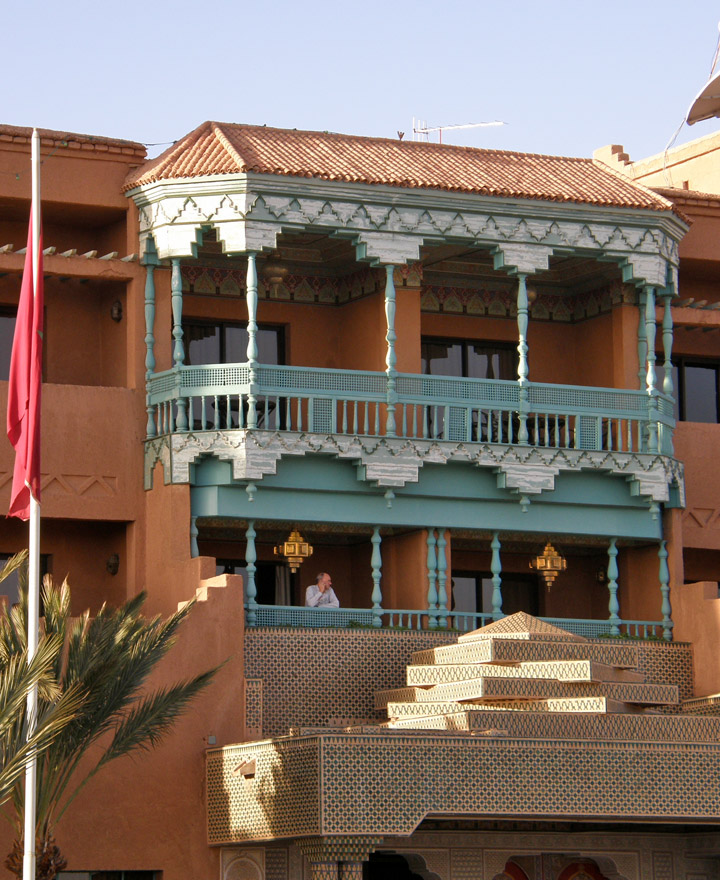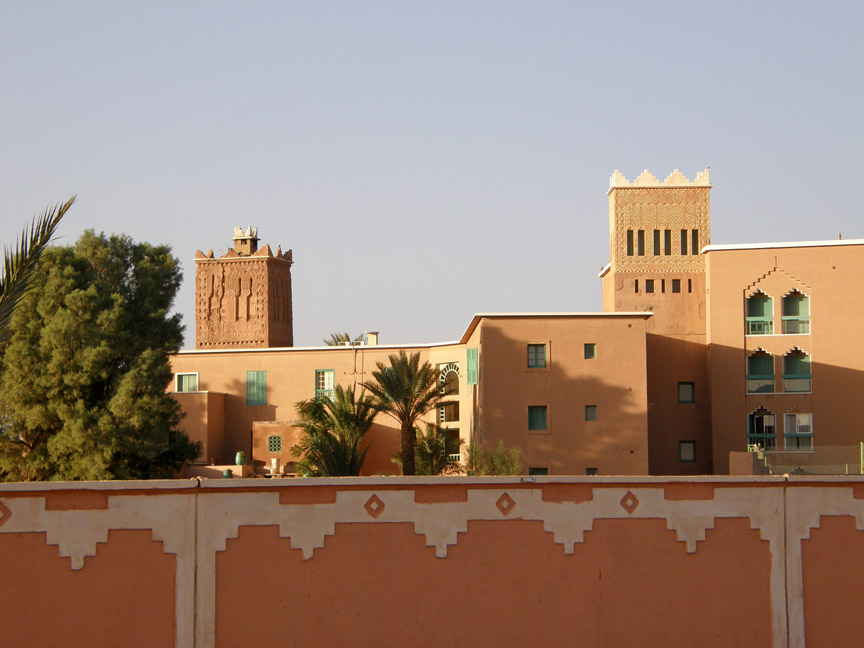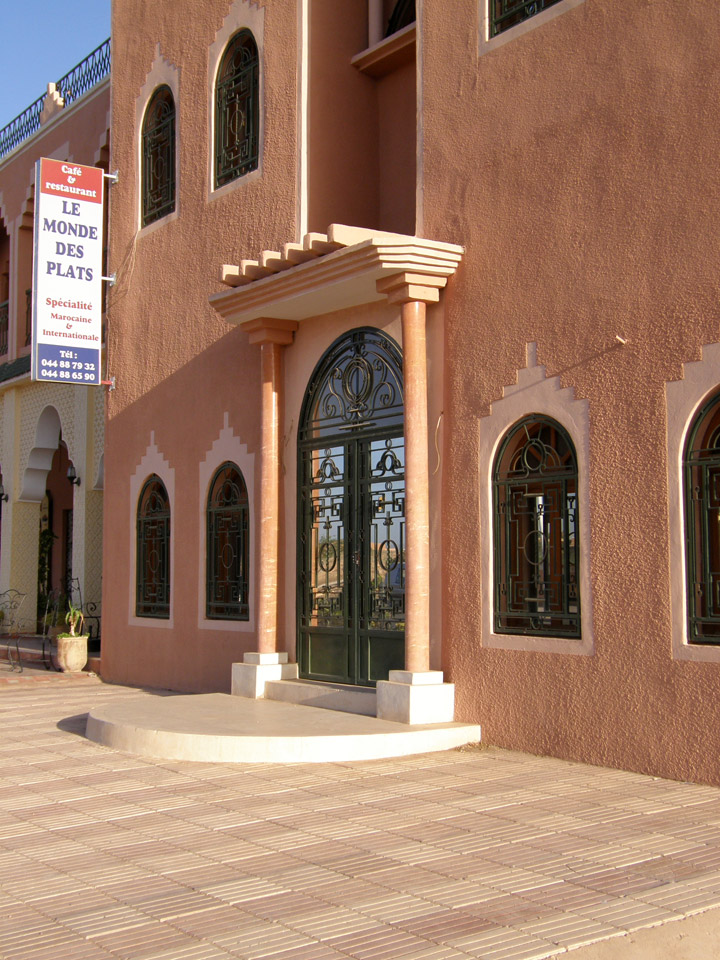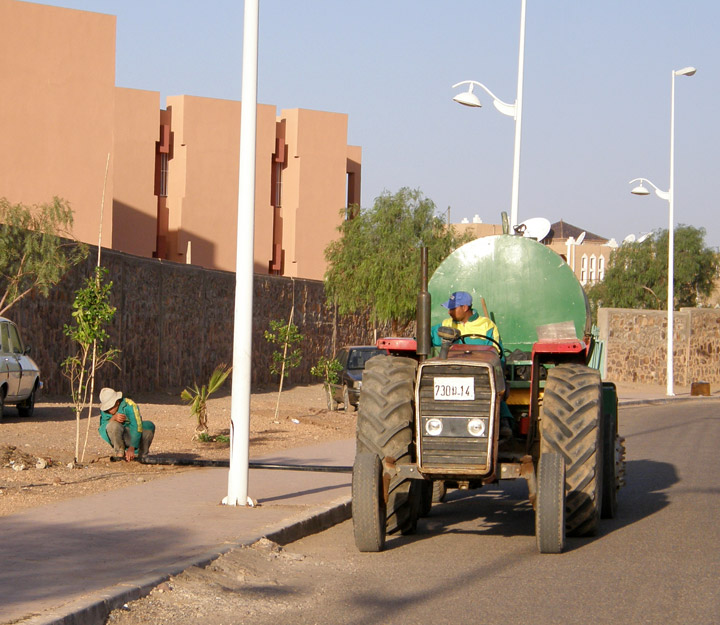 watering the newly planted trees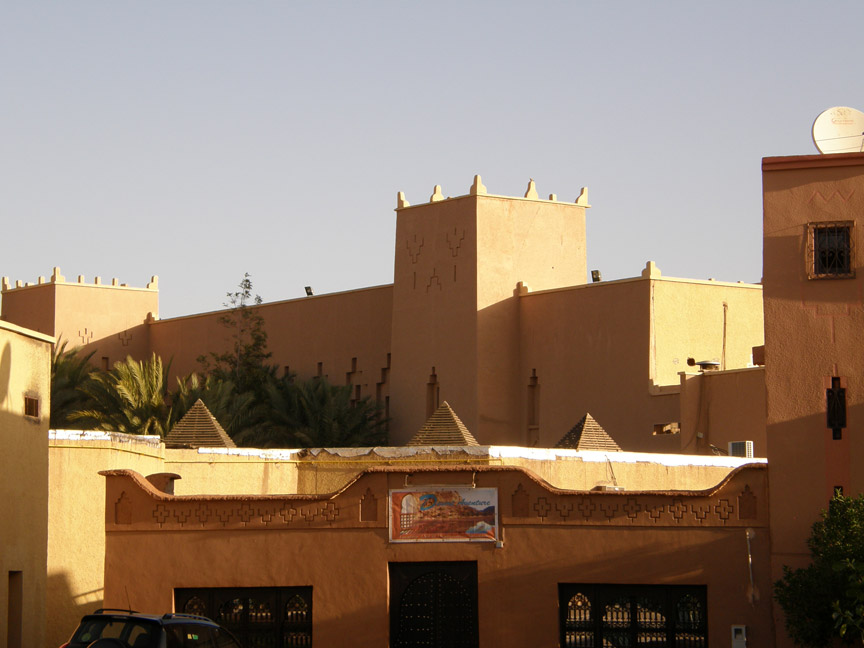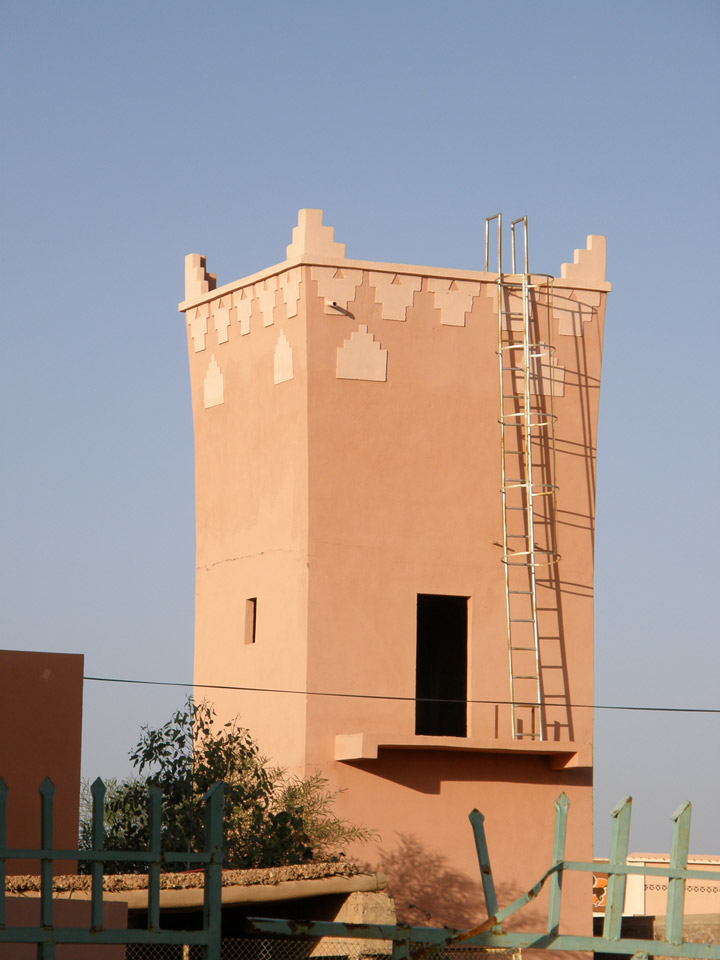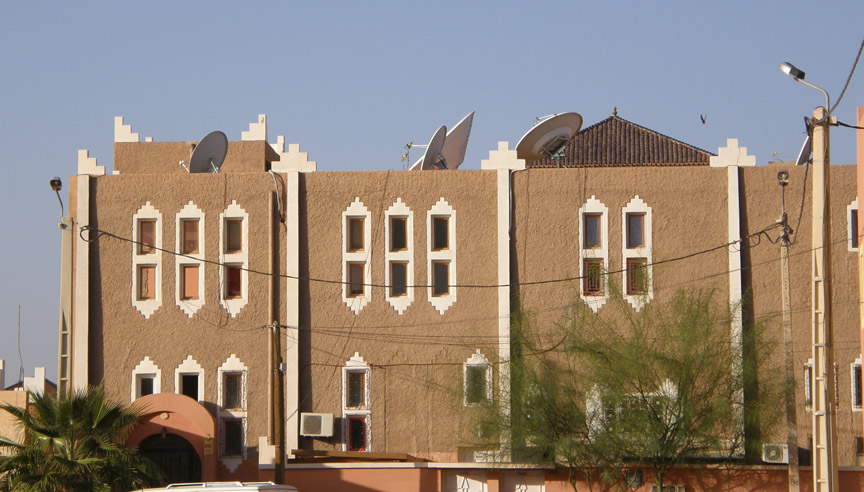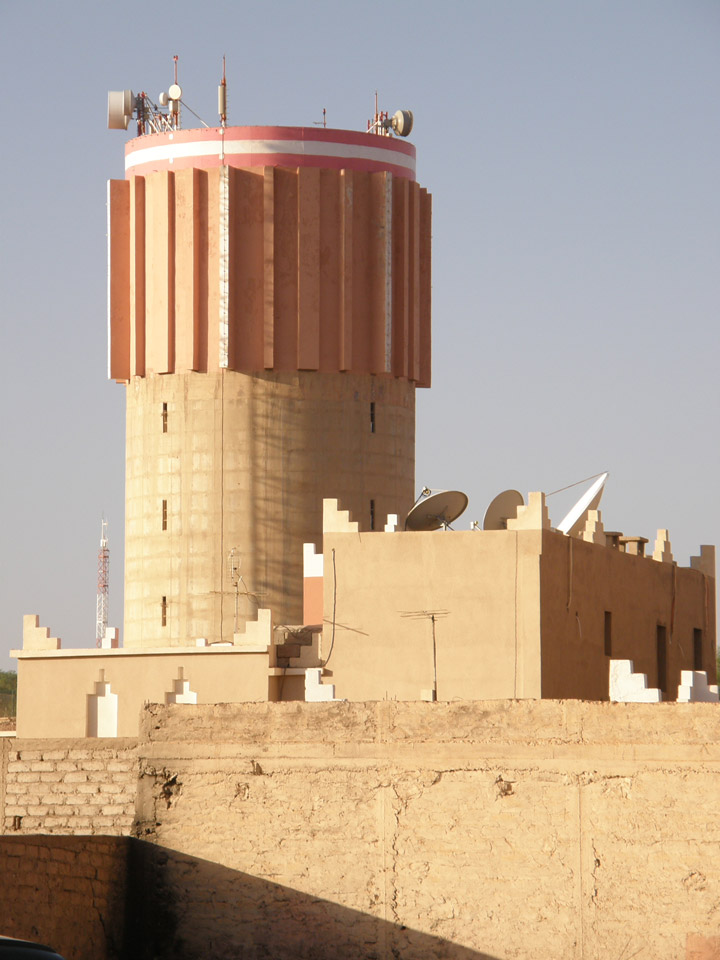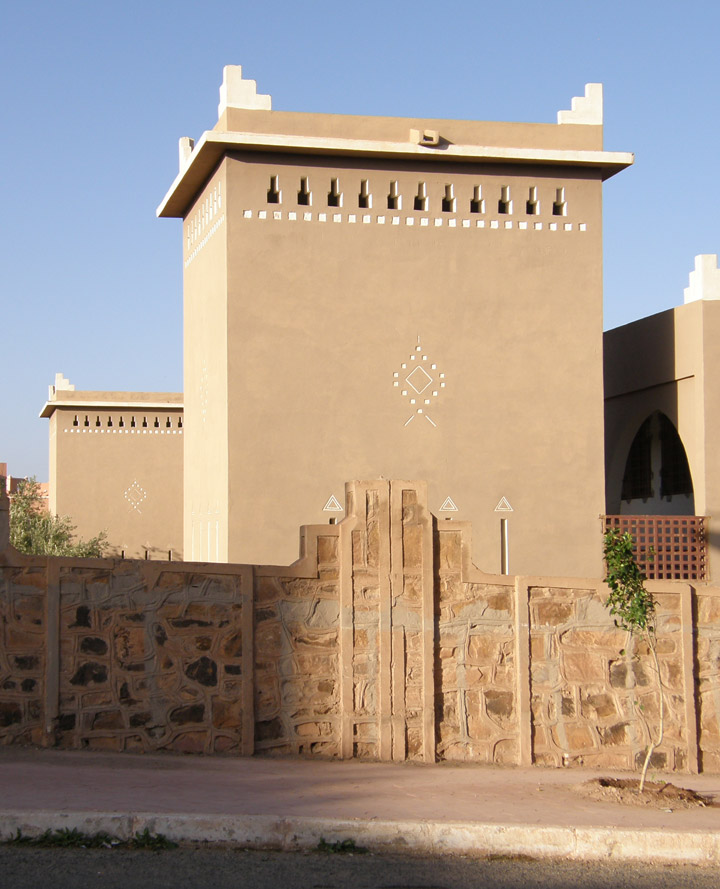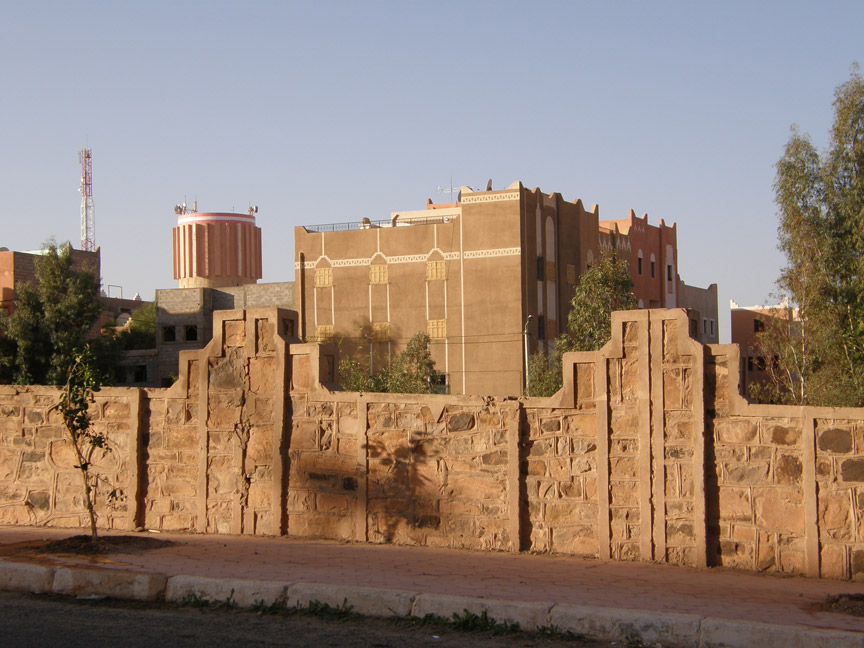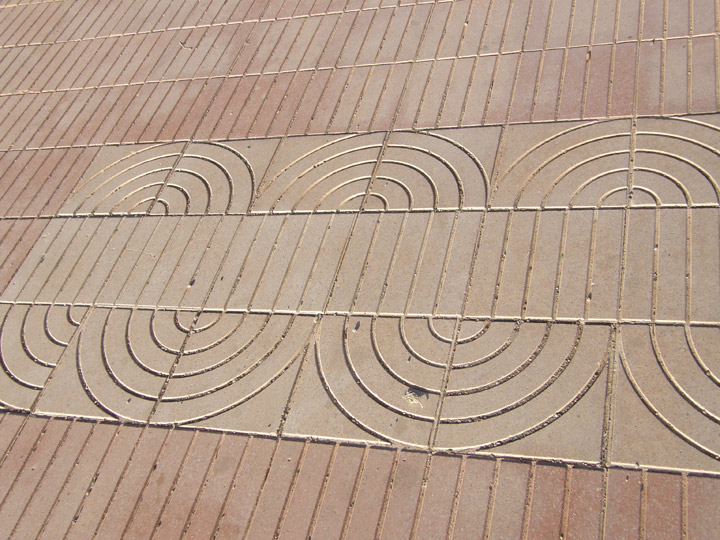 sidewalk pattern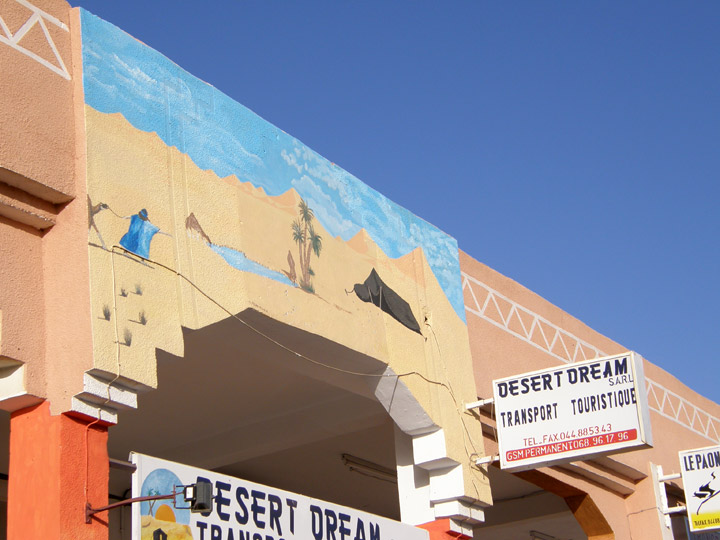 desert travel outfitter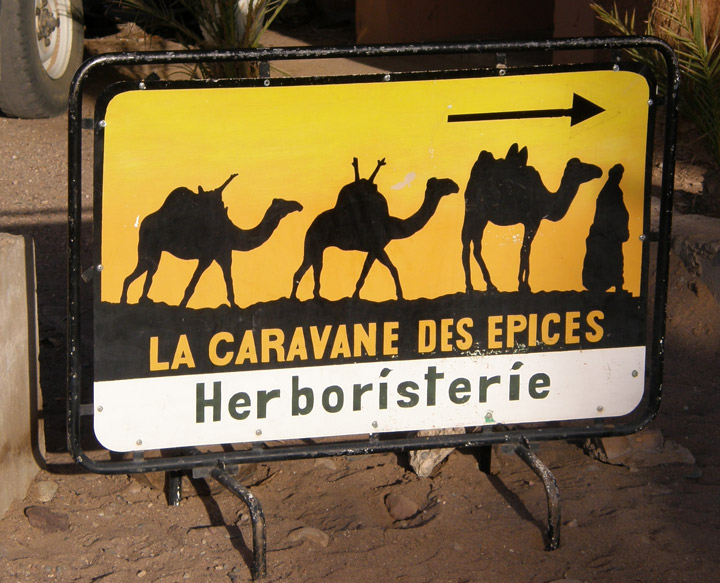 join the caravan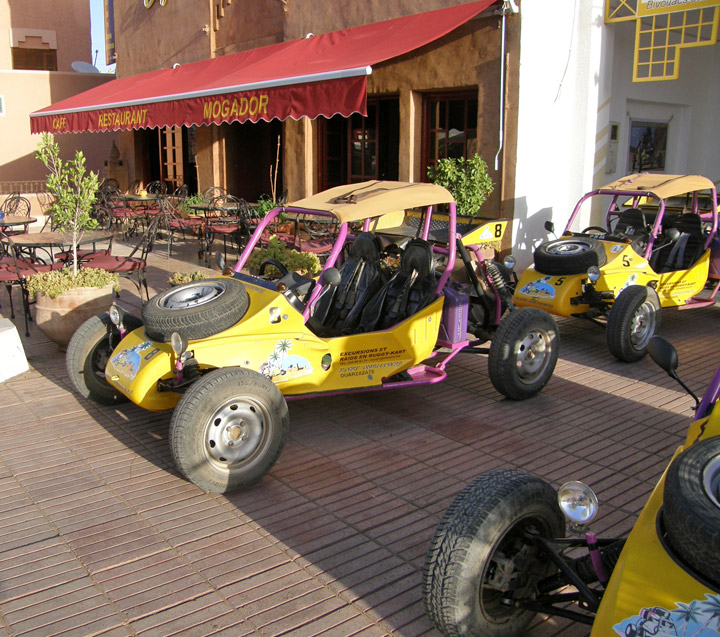 or go motorized
Once in its history, Ouarzazate had been a small crossing point for African traders seeking to reach northern cities in Morocco and Europe. During the French period, Ouarzazate expanded considerably as a garrison town, administrative centre, and customs post. It is home to the casbah of Taourirt, (the casbah of the former caïd and later the possession of T'hami El Glaoui). The Krupps field gun which secured Glaoui power is outside.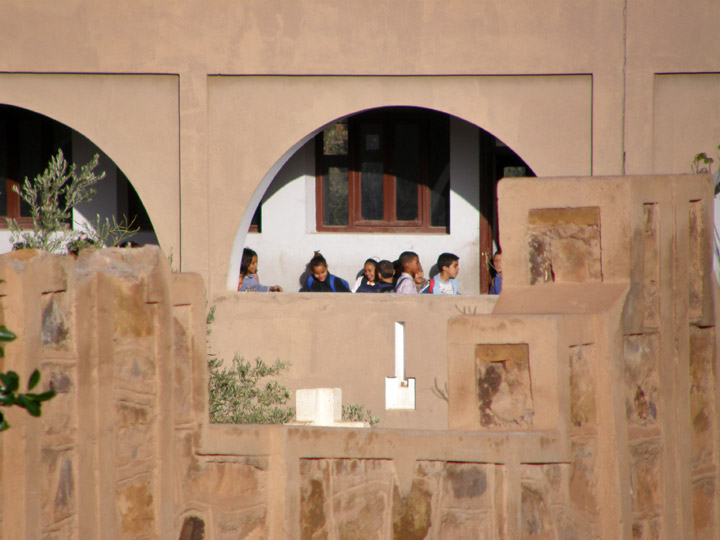 children in their school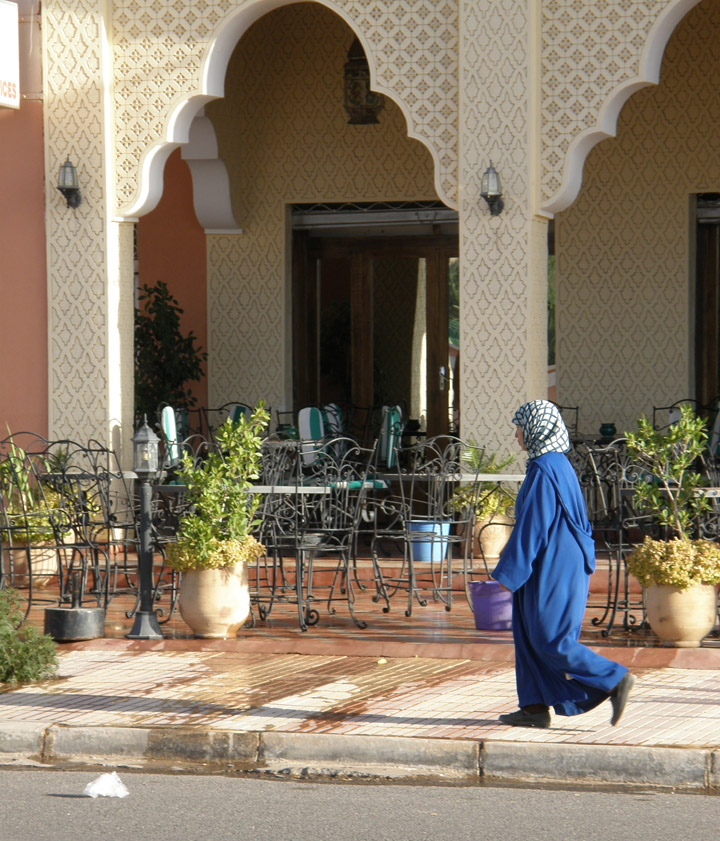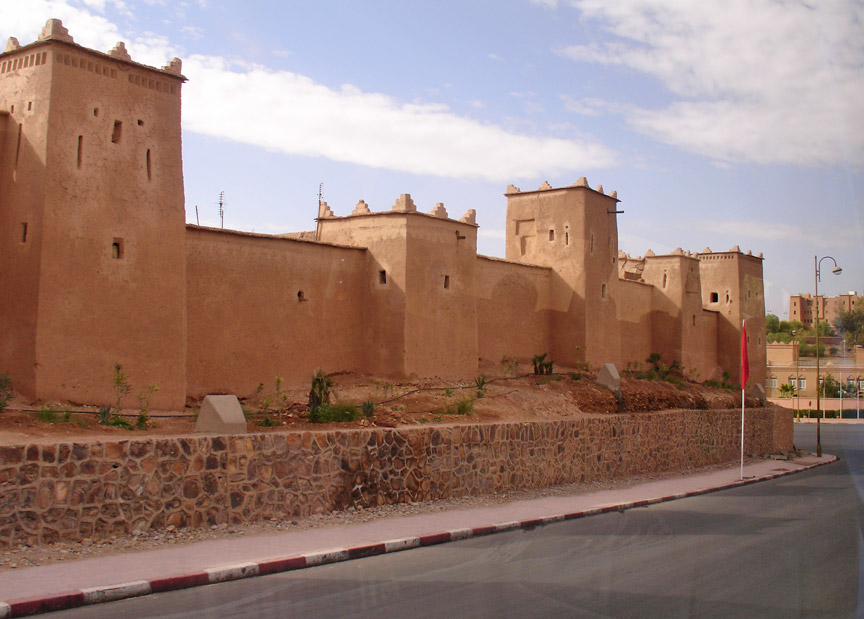 Kasbah walls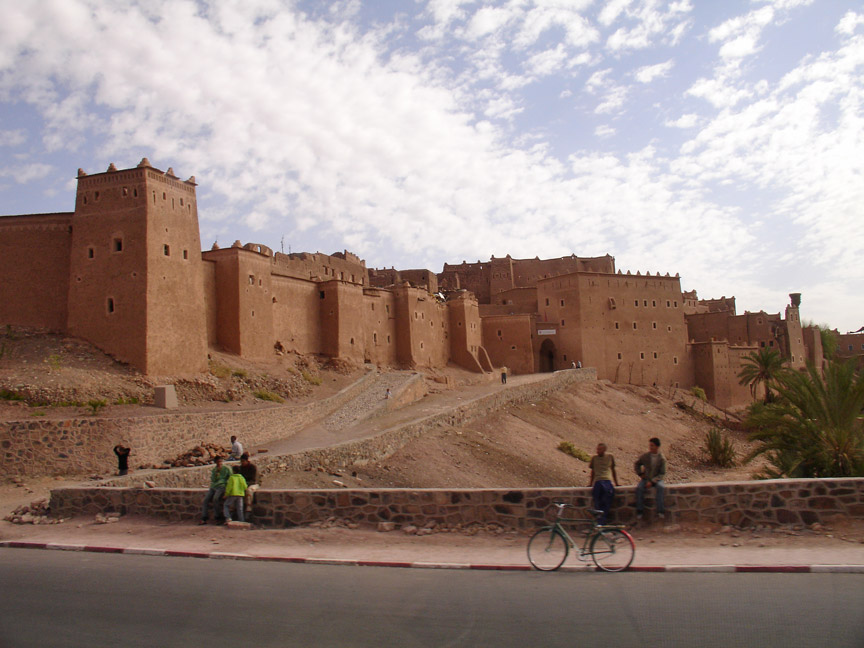 Photos of the Kasbah of Taourirt
poster for travel to Morocco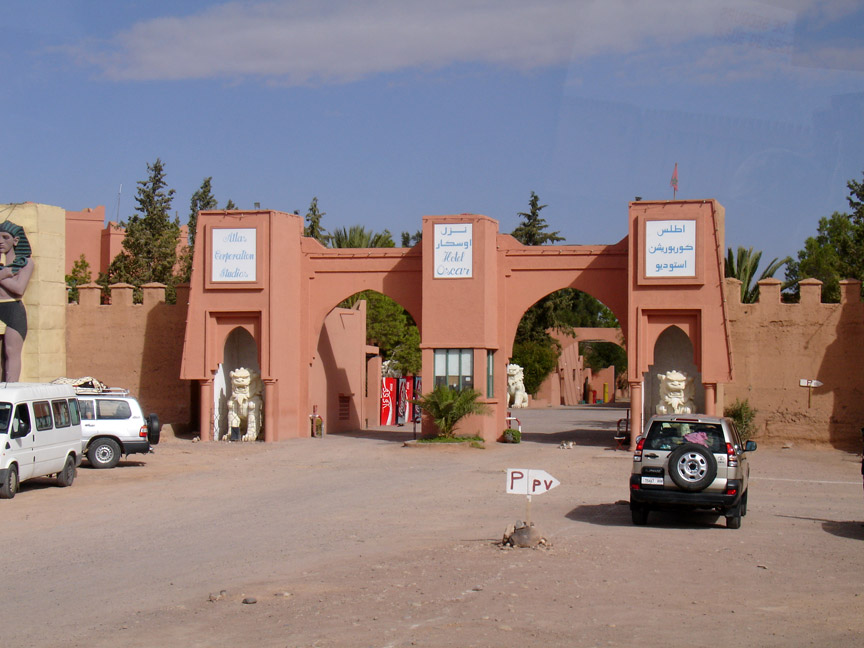 Atlas Film studios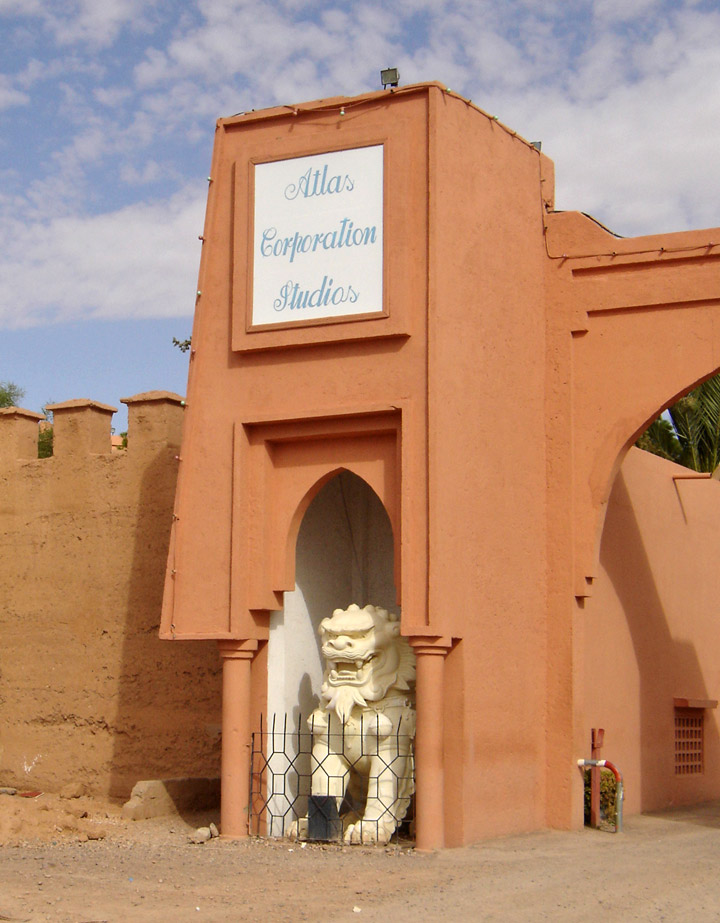 At present, it hosts one of the largest movie studios in the world, Atlas Studios. Several historical movies were shot on those studios (e.g. Astérix et Cléopâtre, Lawrence of Arabia, The Man Who Would Be King, Cleopatra, Kundun, Gladiator and lately Alexander, Kingdom of Heaven and Babel). It was also the location of the November 26, 2006 episode of the television series The Amazing Race.
Text from Wikipedia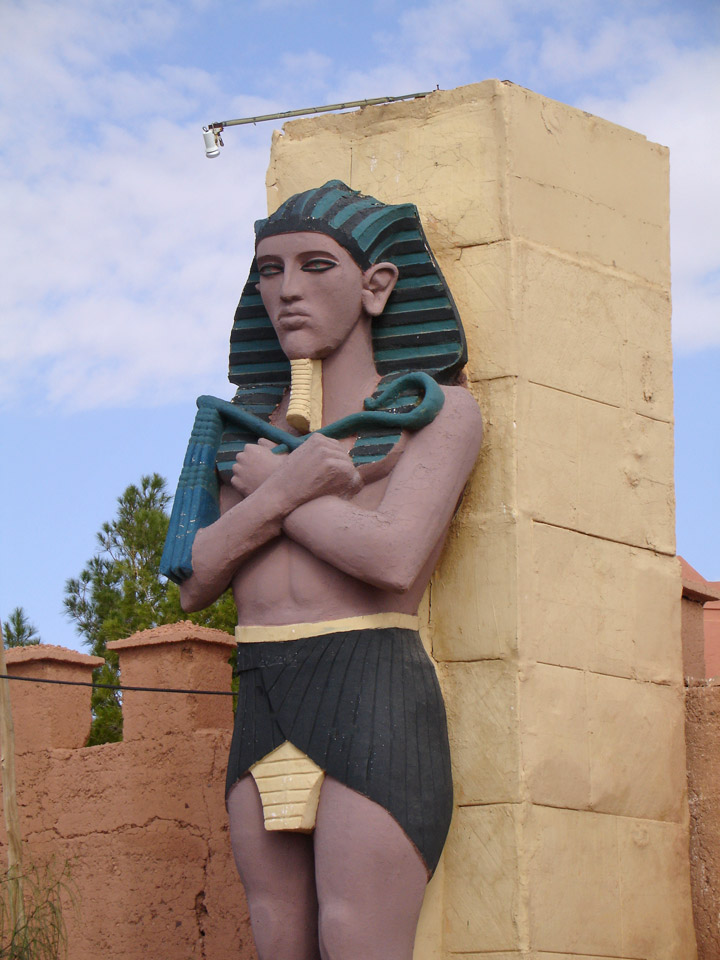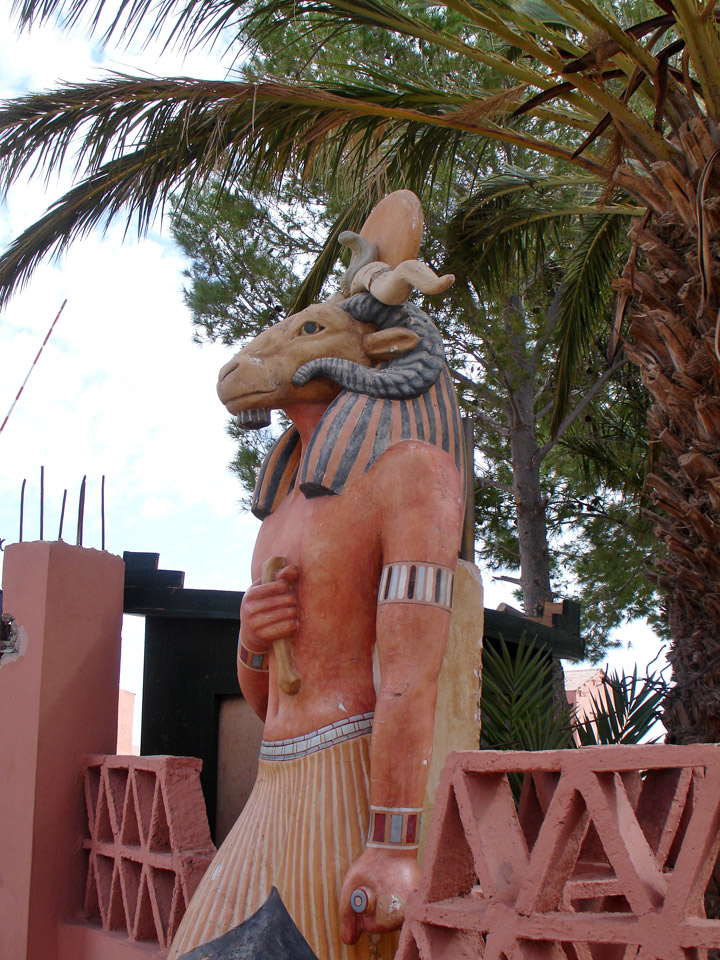 ---
---