Okavango River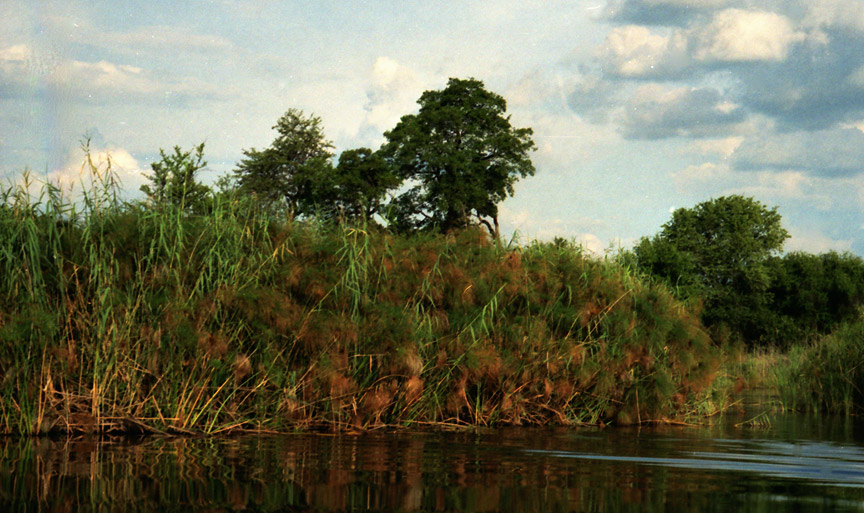 Okavango River
The Okavango River, which originates in the highlands of east-central Angola, flows through Namibia. The delta has been formed over 2 million years from silt deposits left as the river enters the flat, arid terrain of northern Botswana. The Okavango Delta consists of a maze of meandering channels, often choked with dense masses of papyrus and other aquatic plants; many shallow, water-filled basins; and numerous islands, or elevated wooded areas that remain dry during flooding.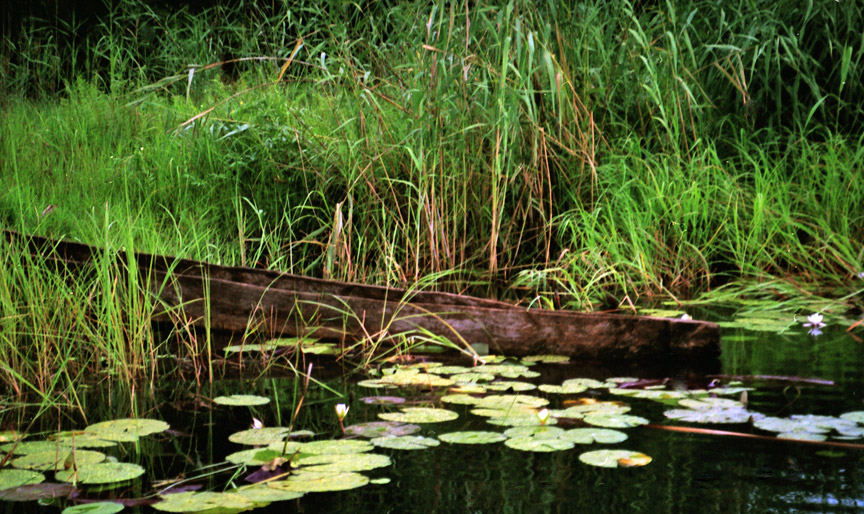 local transportation
The delta covers 15,000 sq km (5,800 sq mi), although up to approximately 22,000 sq km (approximately 8,500 sq mi) may be flooded in high-rainfall years. Water levels and flooding reach a maximum between March and July, after rains near the Okavango's source increase the river's volume.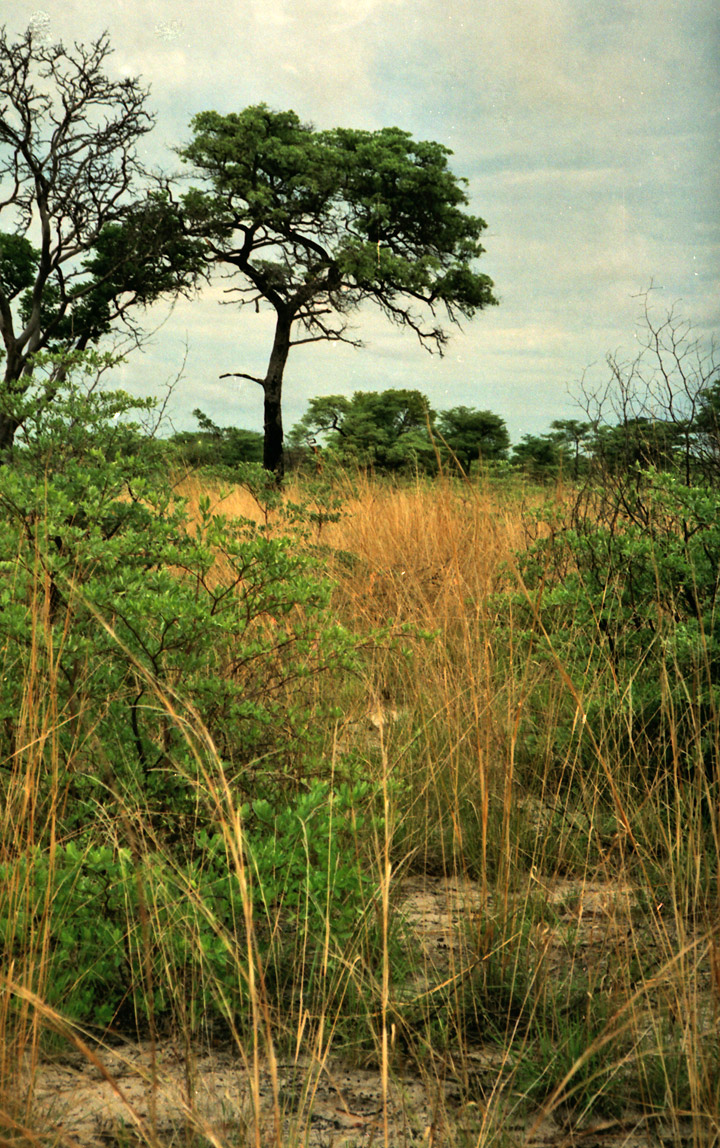 grasslands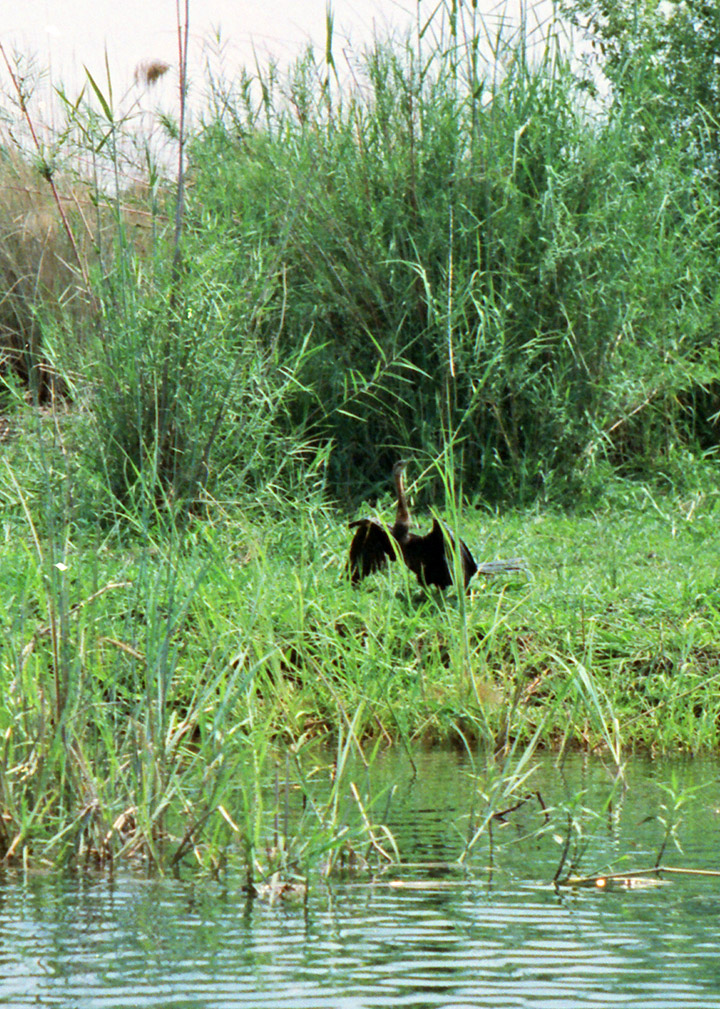 About 3 percent of the water in the delta is carried away via the Boteti River and two other channels; this outflow preserves the delta's freshwater ecosystem by flushing out salts and other minerals that would otherwise collect in the delta. Average temperatures range from about 14° C (57° F) in January to 24° C (6° F) in July. Rainfall averages 525 mm (21 in) annually, but varies greatly from year to year.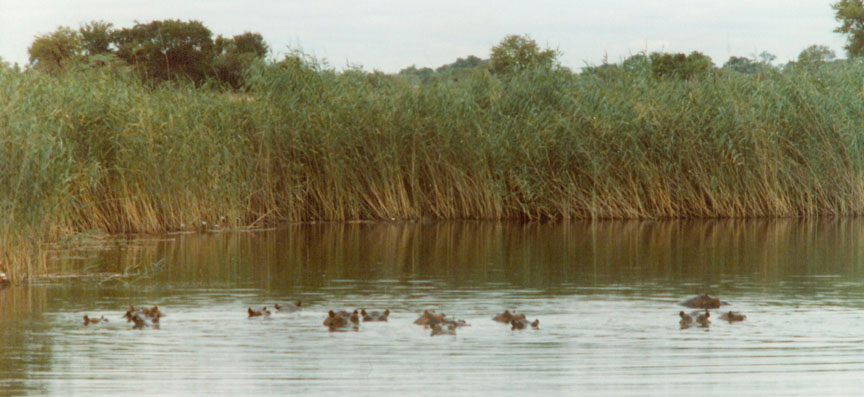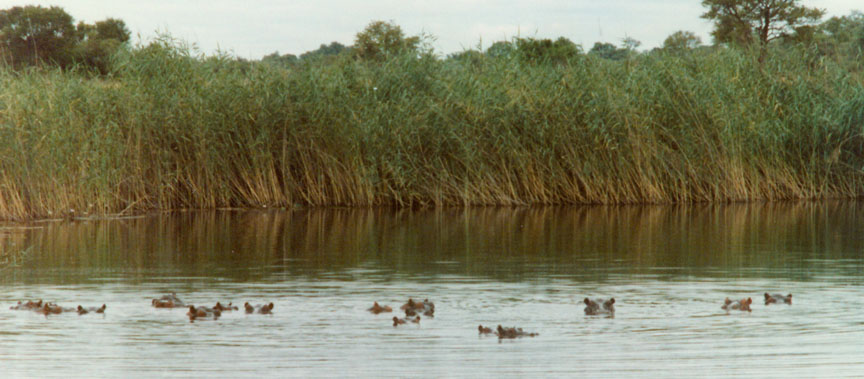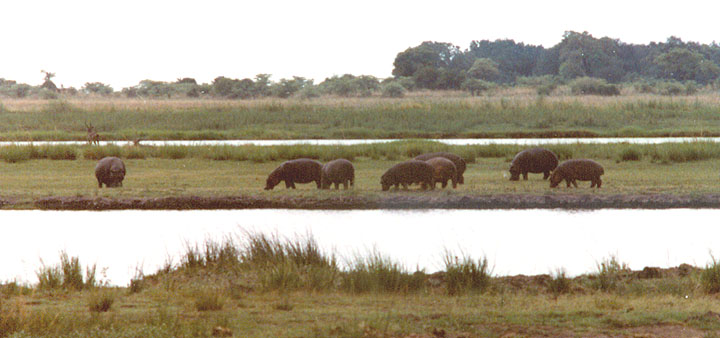 Hippopotamuses
Hippopotamuses, crocodiles, buffalo, and two kinds of antelope-lechwe and impalas-are common in the delta. Large numbers of other plant-eating animals also migrate there seasonally. Rhinoceroses and elephants were also fairly common at one time, but hunting has eliminated the rhinoceros and reduced the elephant population.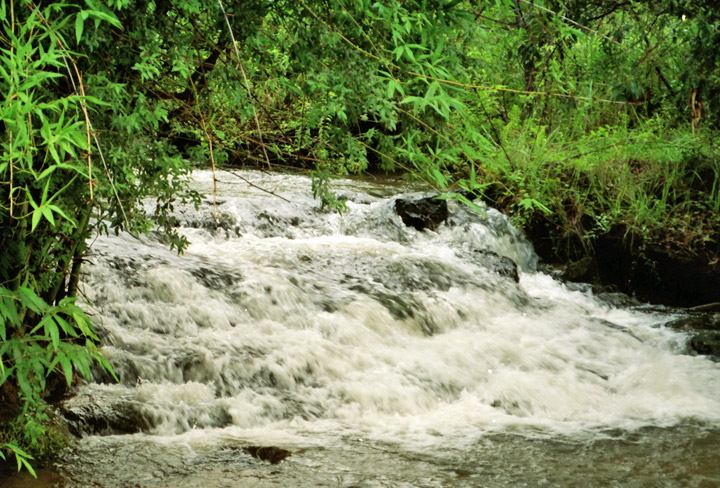 Papa Falls
There are more than 500 species of birds, including the African fish eagle, ibis, and slaty egret. Tiger fish, sharp-toothed catfish, barbel, and bream are among the many species of fish. Rapidly growing cattle populations to the south and west of the delta have damaged the wildlife habitat by overgrazing and overburdening the water supply.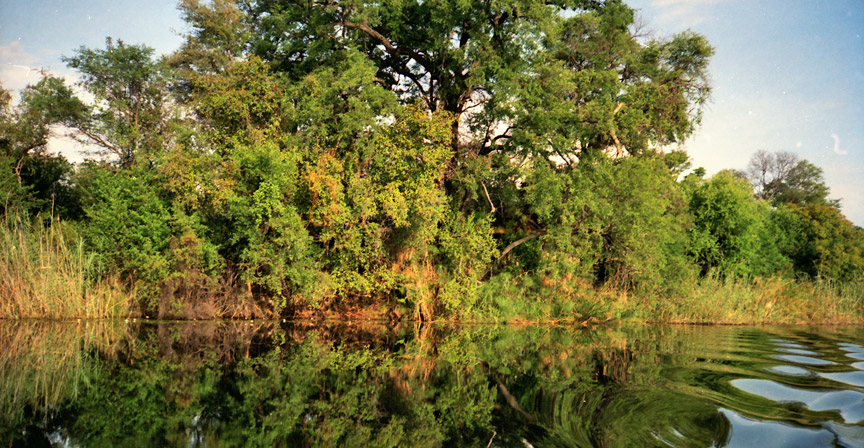 the river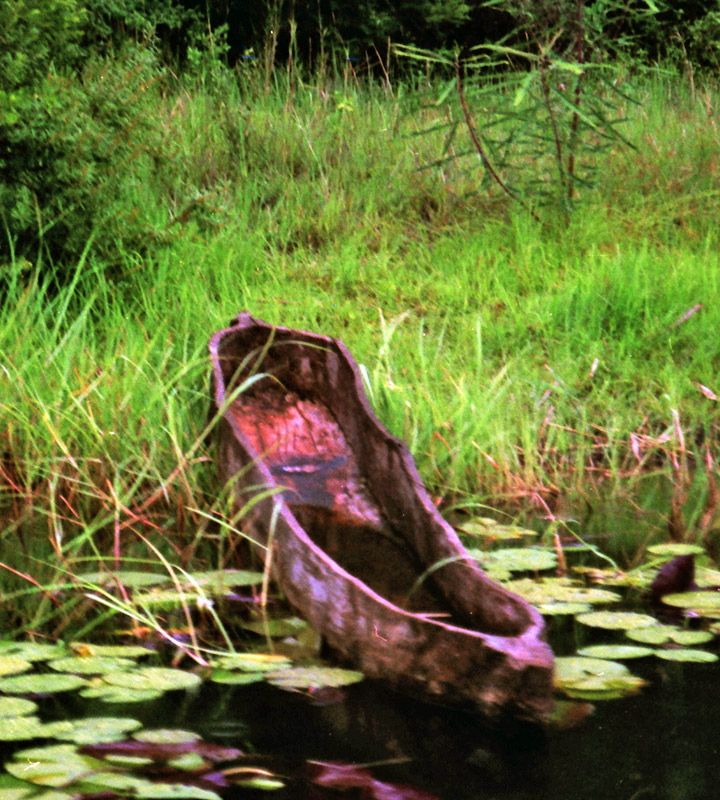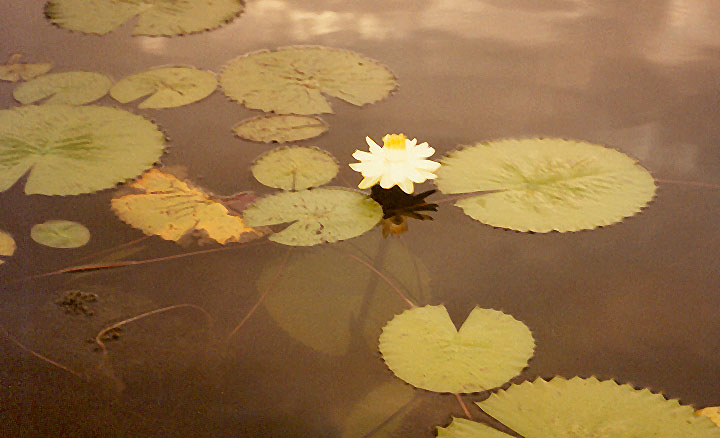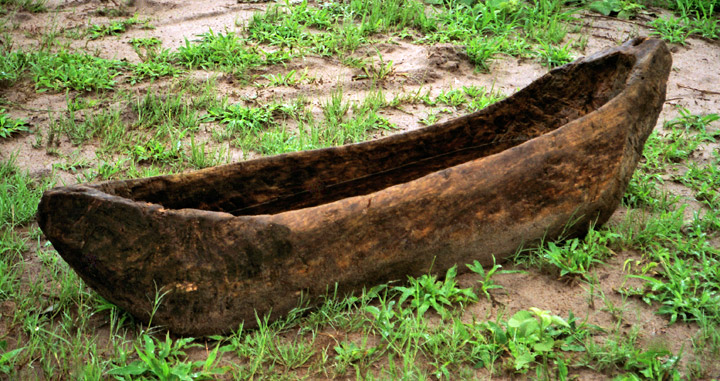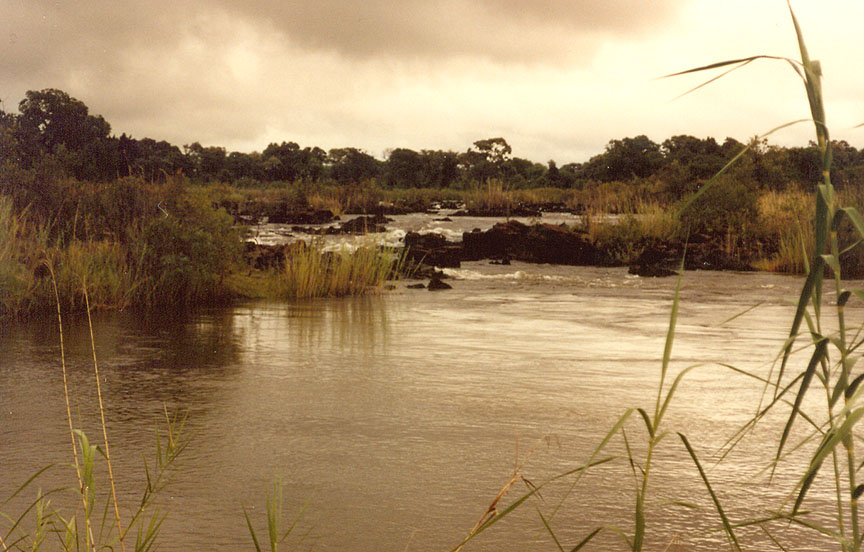 the river at sundown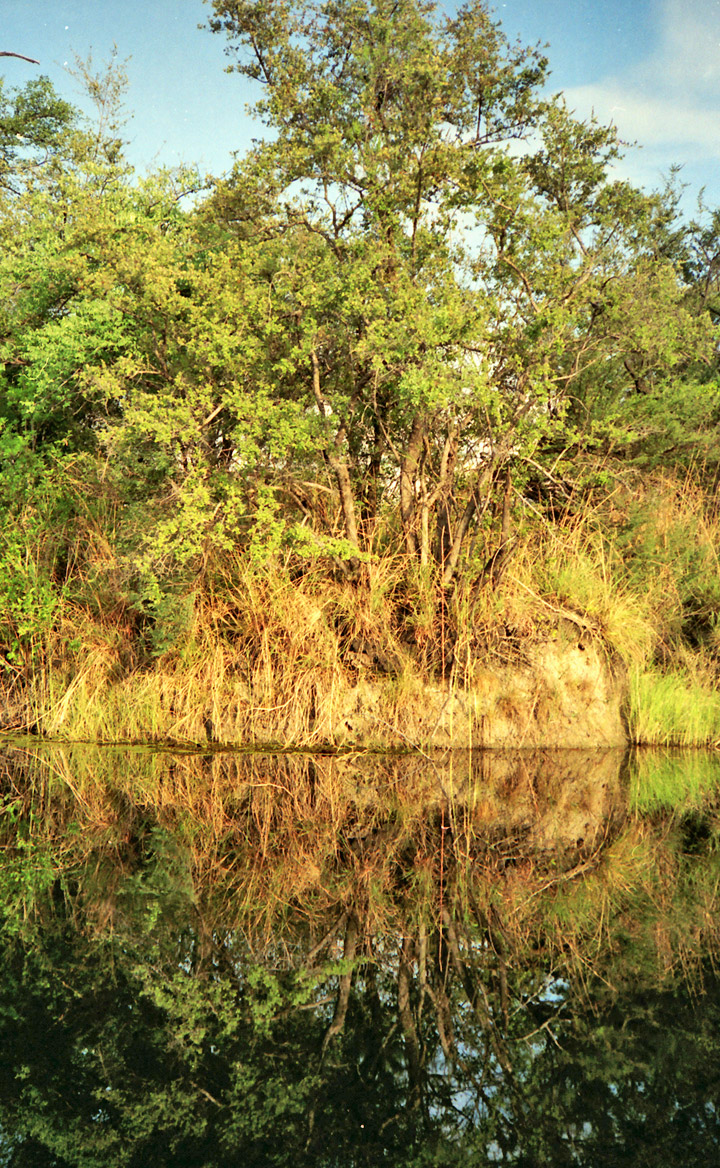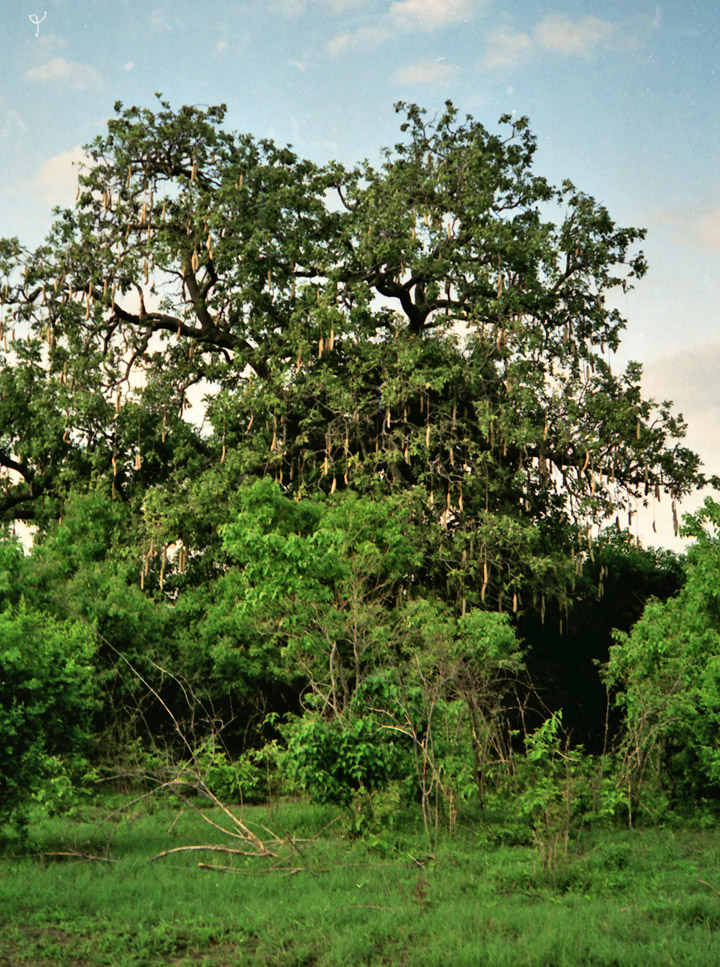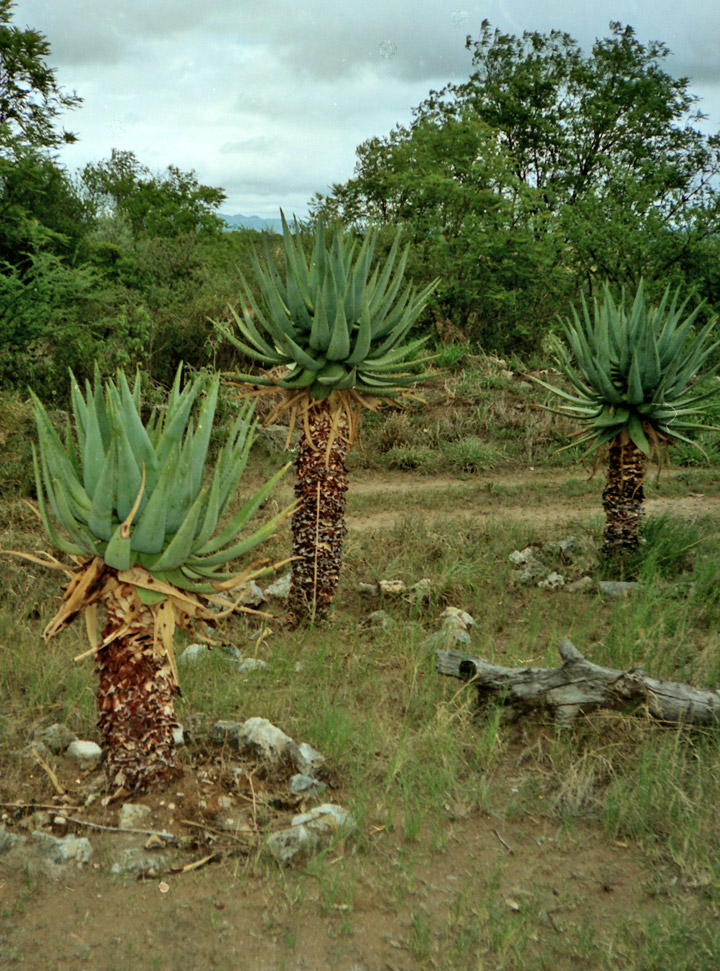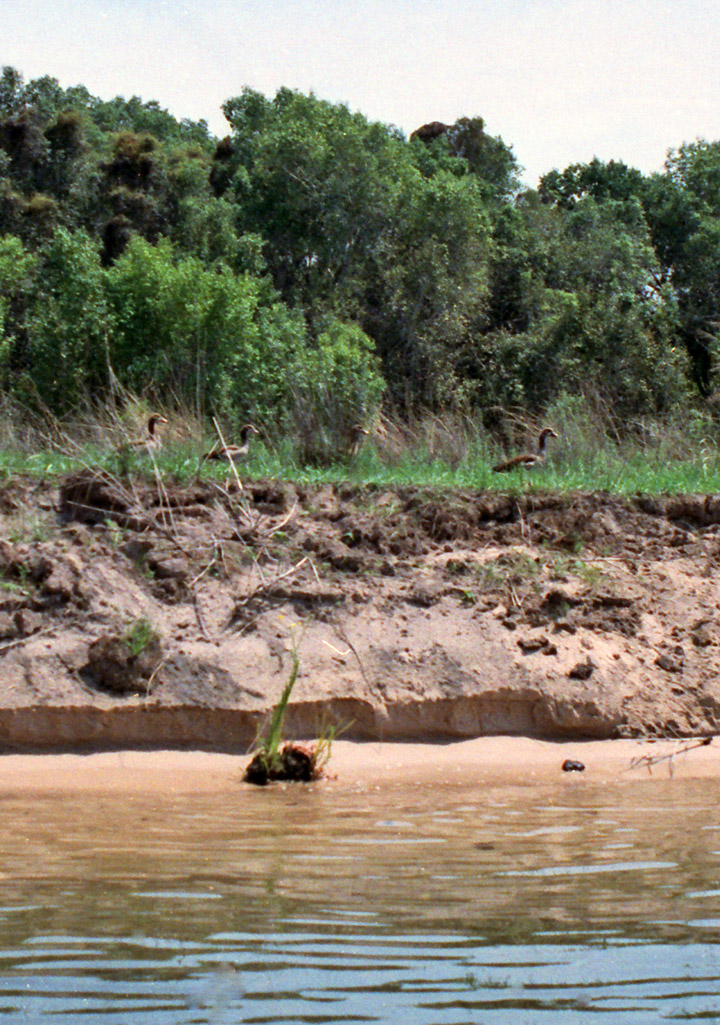 on the march along the bank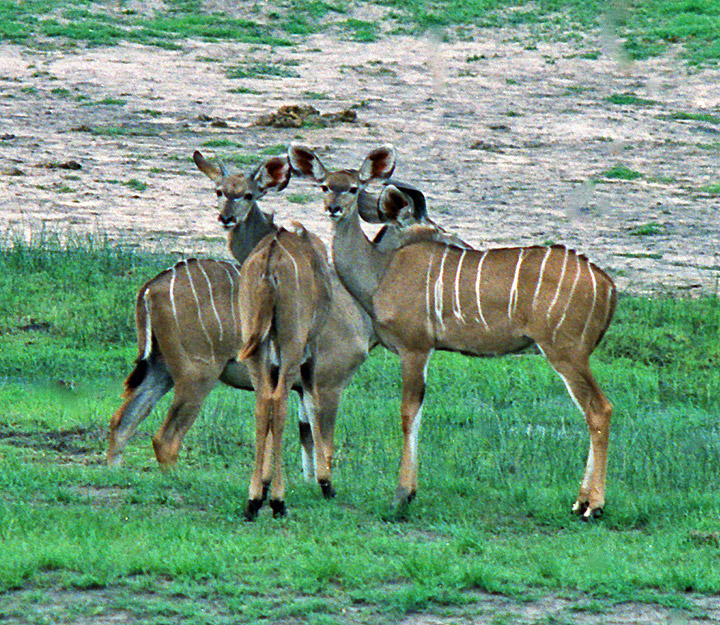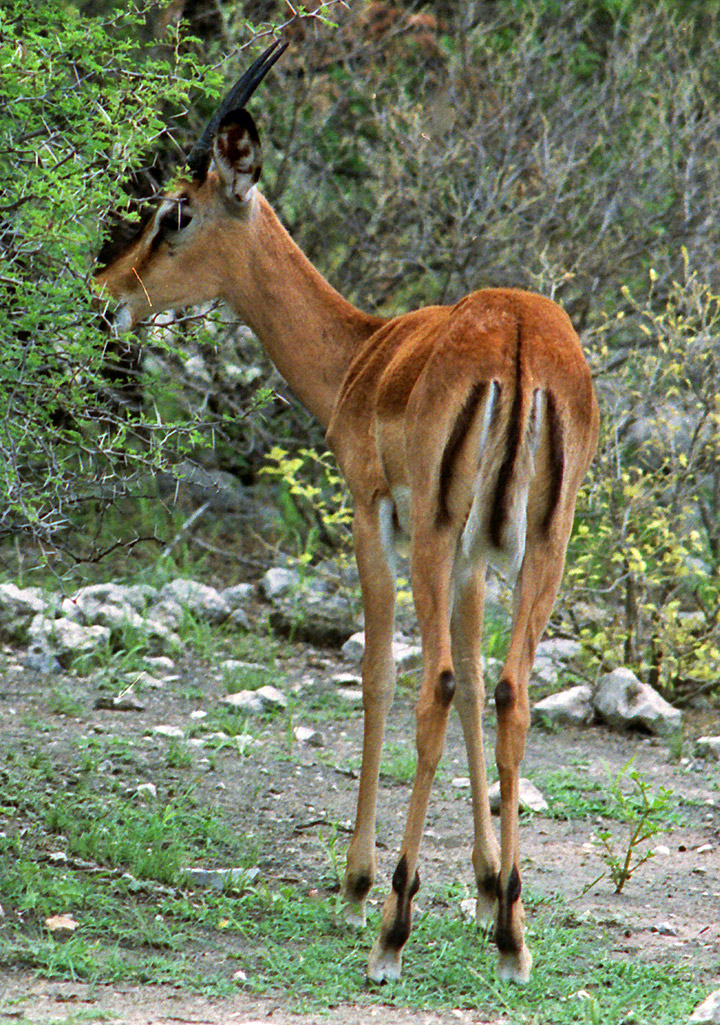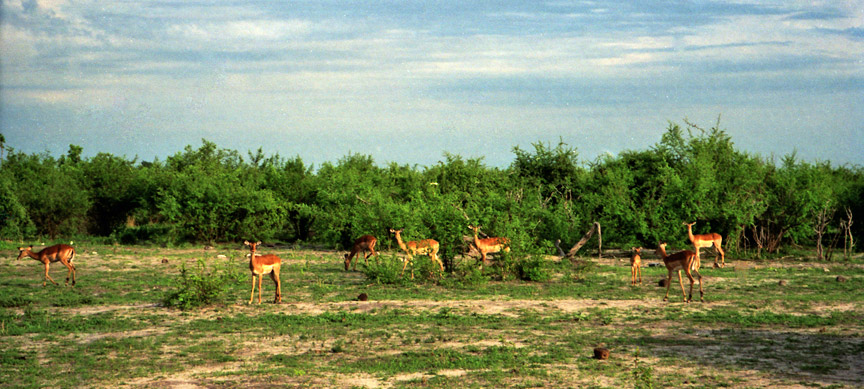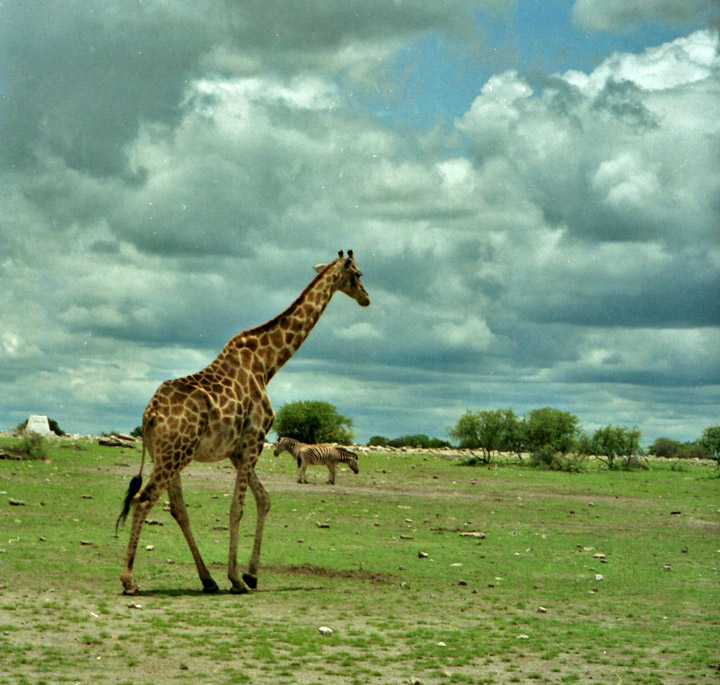 giraffe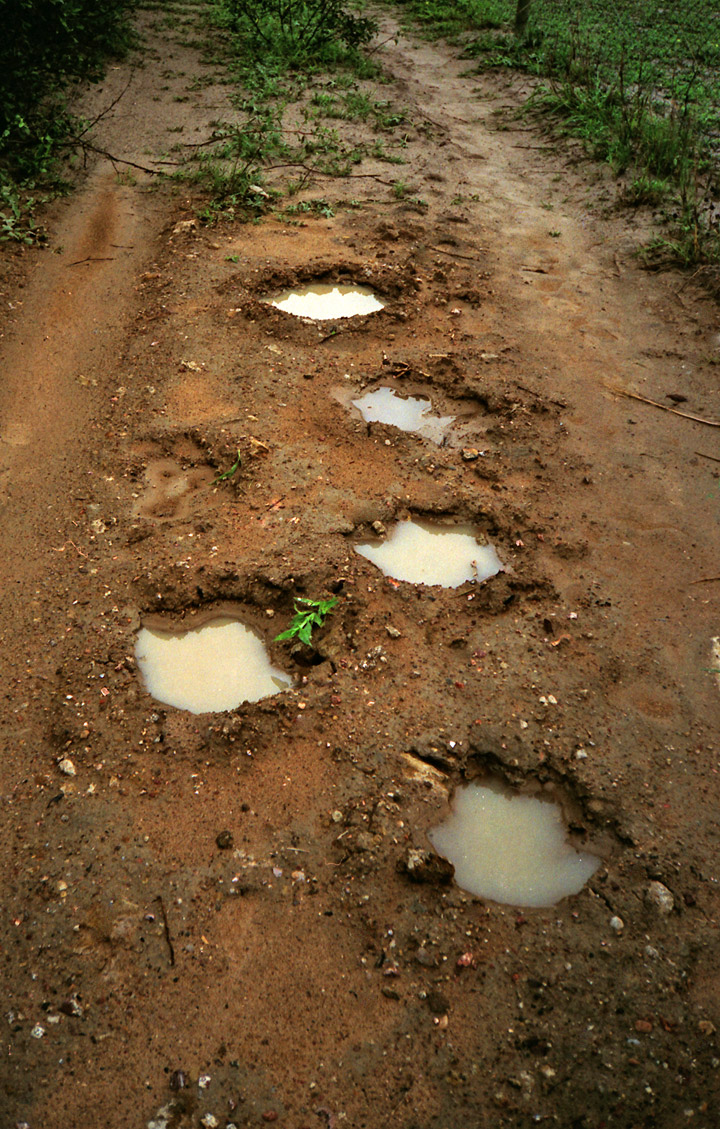 giraffe tracks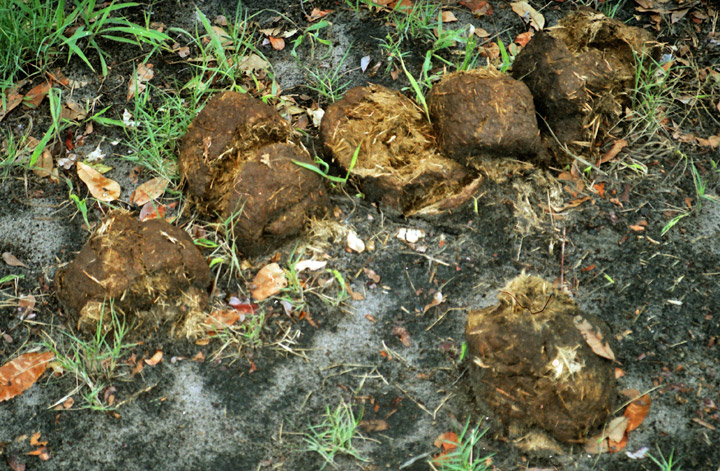 elephant droppings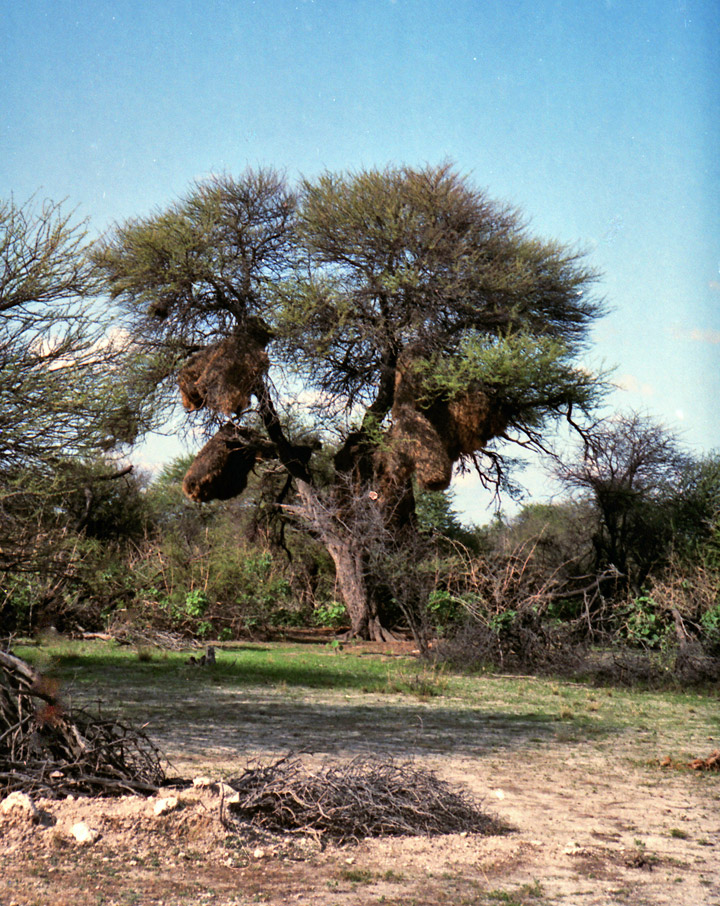 weaver bird nests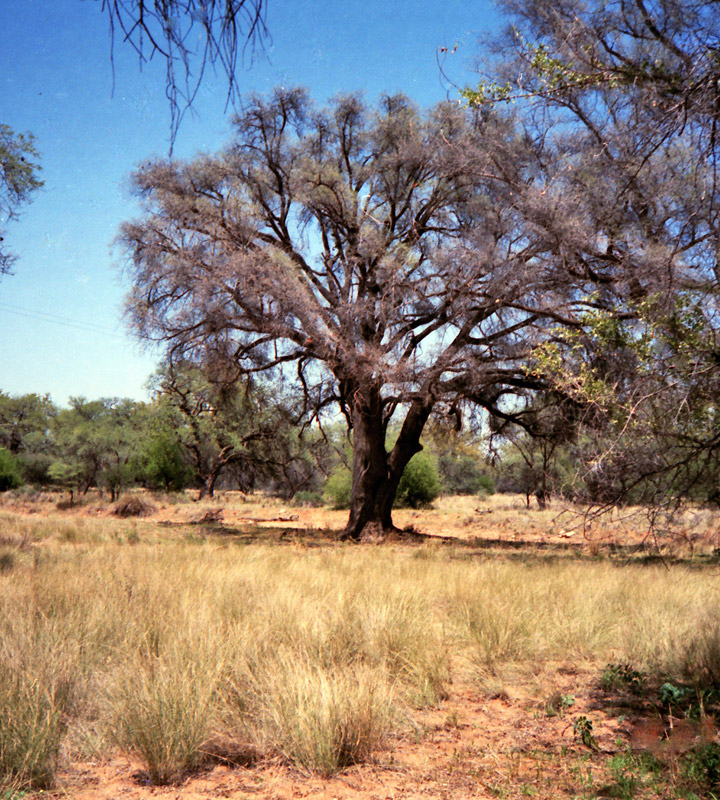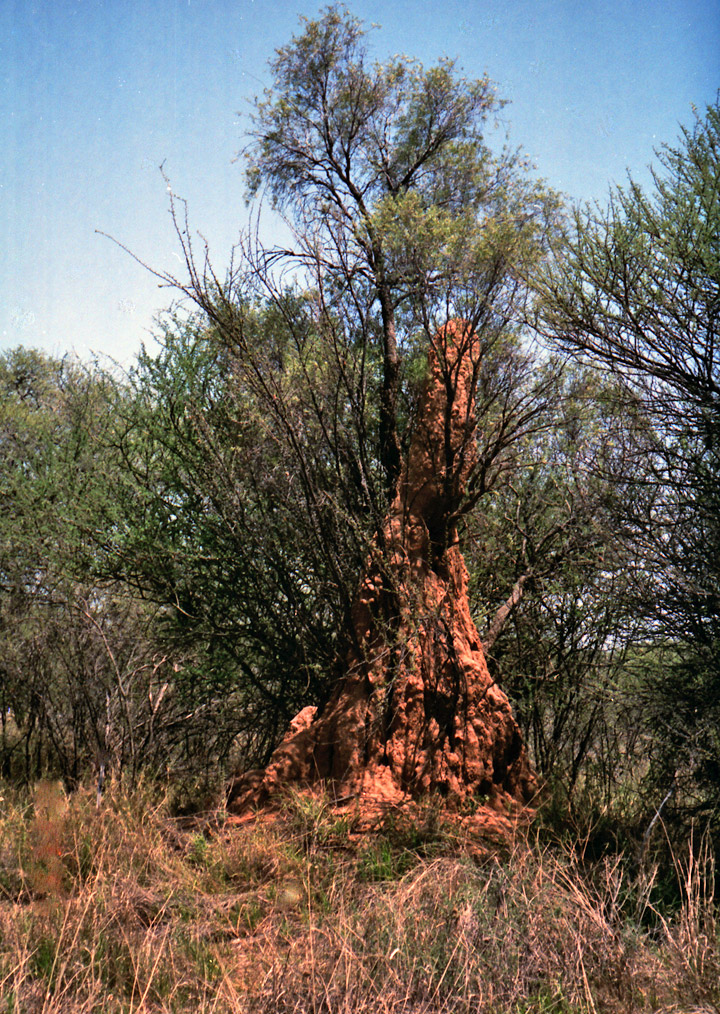 ant hill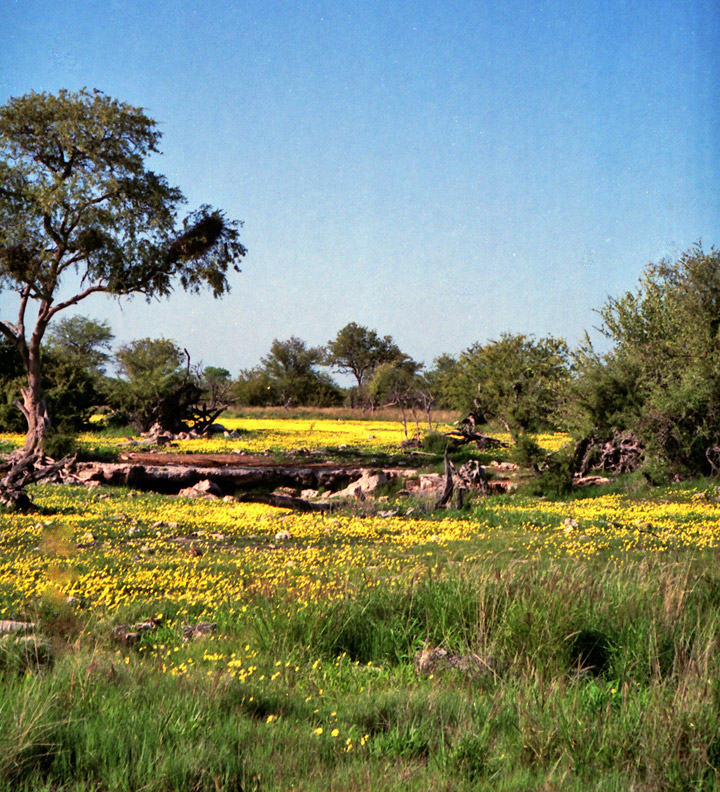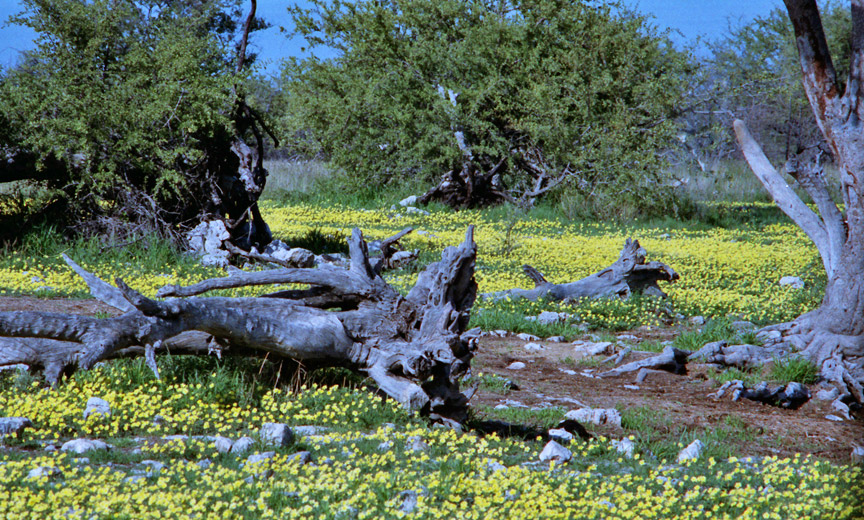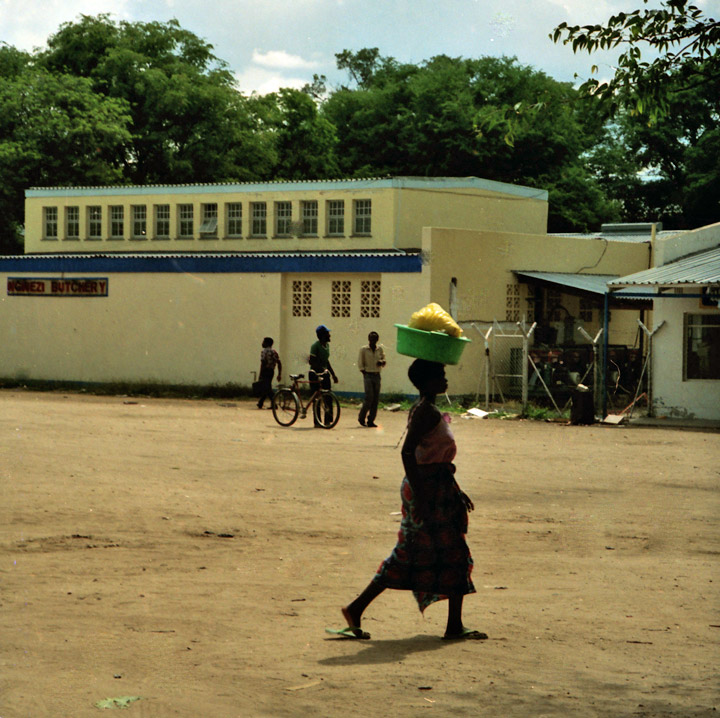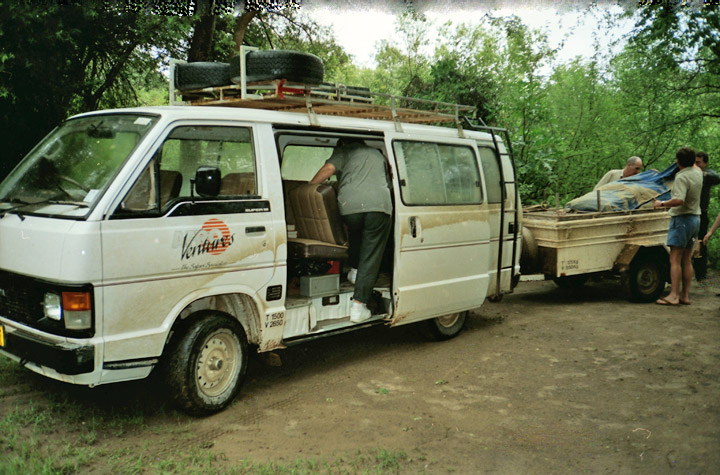 camping caravan