Swakopmund
Photos from 1991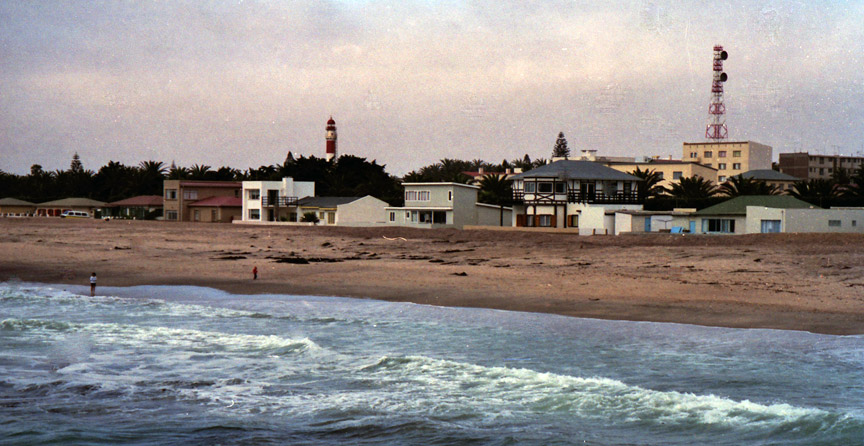 Swakopmund on the Atlantic
In northwestern Namibia, on the Atlantic coast about 20 miles (32 km) north of the port of Walvis Bay and 175 miles (280 km) west of Windhoek, Namibia's capital. During the summer, in December and January, the territorial administration moves from Windhoek to Swakopmund, where the weather is somewhat cooler. It is the country's main seaside resort, fishing being a major attraction. The Swakopmund Museum, founded in 1951, has sections on natural history, mineralogy, marine life, and history and includes a small library. The Rössing uranium mine is near Swakopmund. Pop. (1988 est.) 15,500.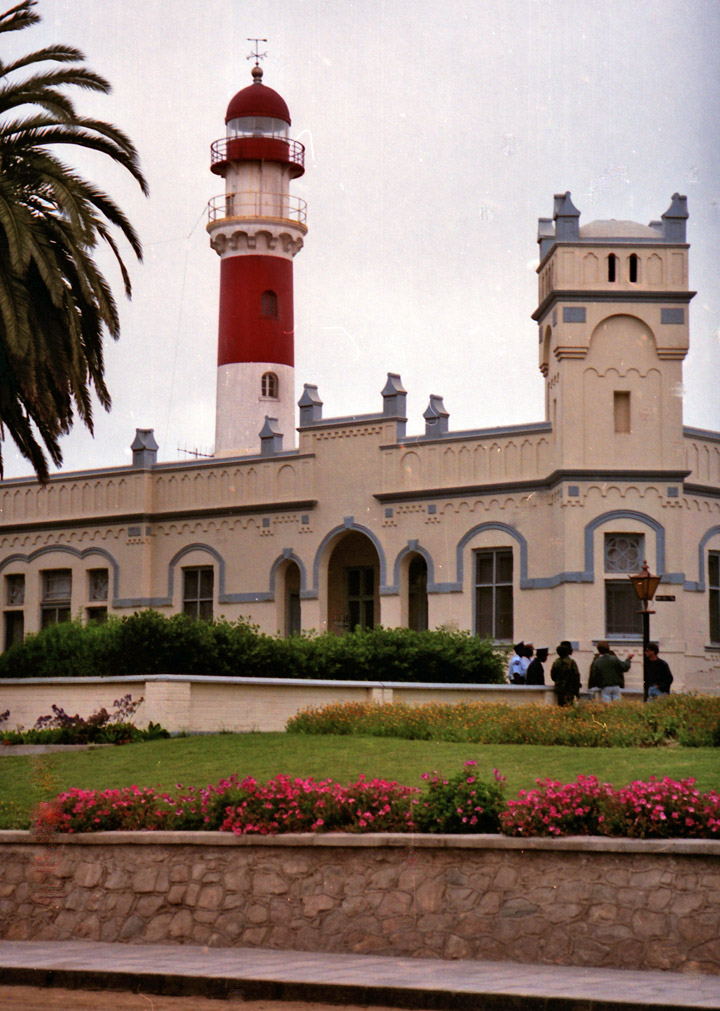 government building during German times
By the turn of the century, German settlers had arrived, copper was minable, railway building from Swakopmund and Lüderitz was under way, and diamonds were soon discovered near Lüderitz. But from 1904 to 1907 a great war of resistance broke out, nearly expelling the Germans before it was quelled with extreme savagery by tactics including extermination, hangings, and forced detention in concentration camps.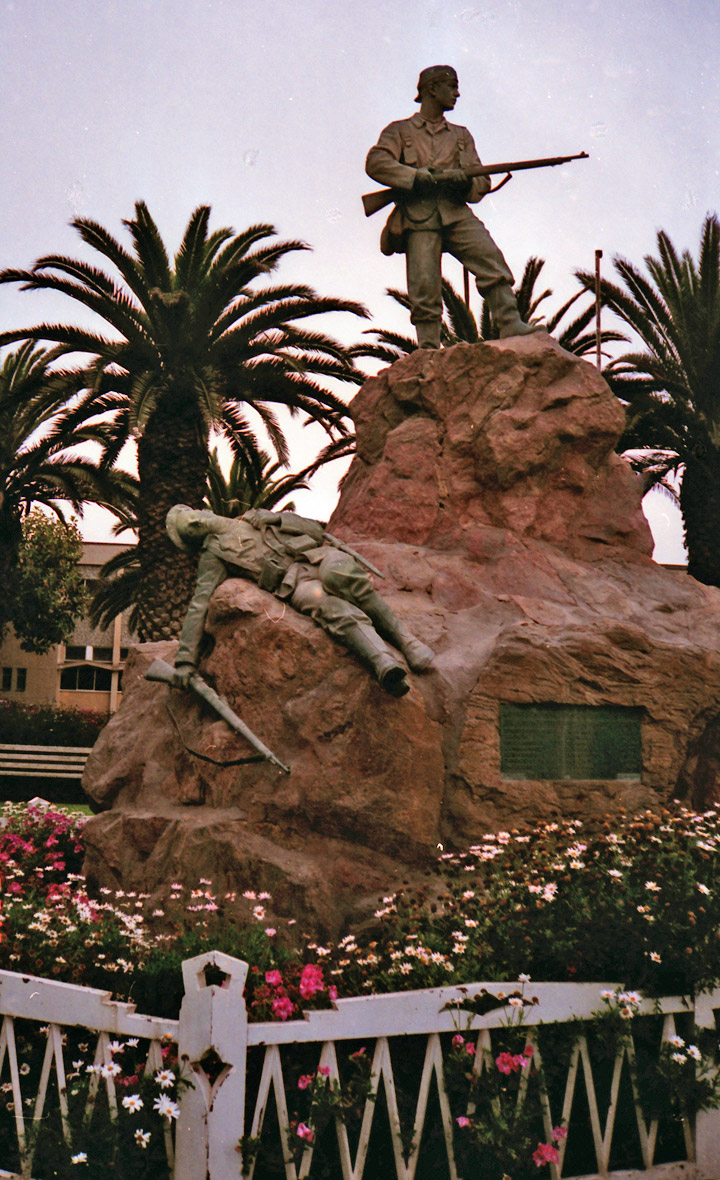 monument to German soldiers
The Germans allocated about half of the usable—and apparently all of the best—ranchland (except that of the Rehoboth Basters) to settlers and restricted Africans to reserves. The Tsumeb copper and zinc mines opened in 1906, and diamond mining (more accurately, sand sifting) began near Lüderitz in 1908 and at the main fieldsat the mouth of the Orange River (Oranjemund) a few years later. Railways linked Lüderitz, Keetmanshoop, andWindhoek as well as Swakopmund, Windhoek, and Tsumeb.

Text from Encyclopedia Britannica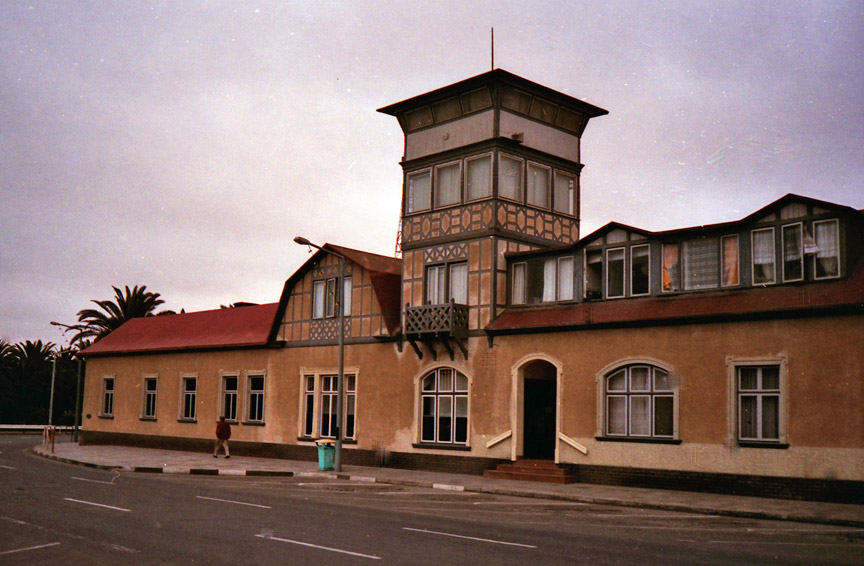 German style building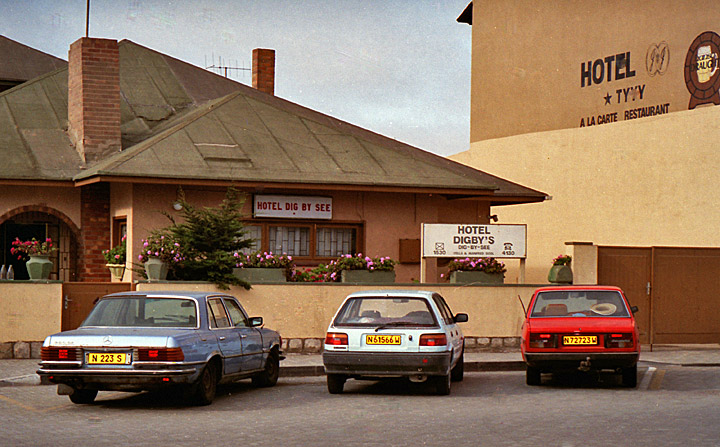 just like a German Gasthaus inside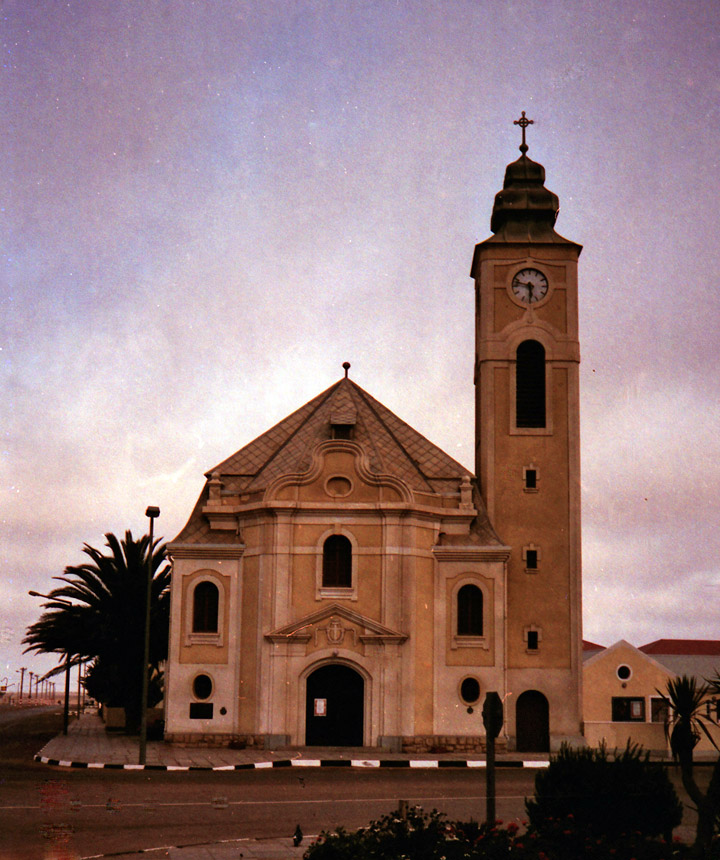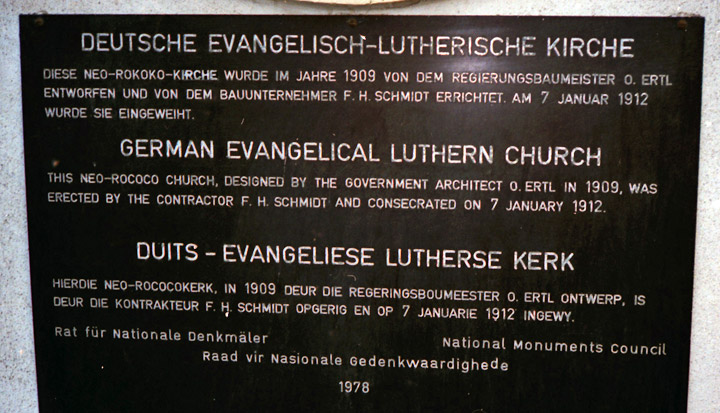 German Lutheran Church
More German Era Photos from 2011

Photos from 2011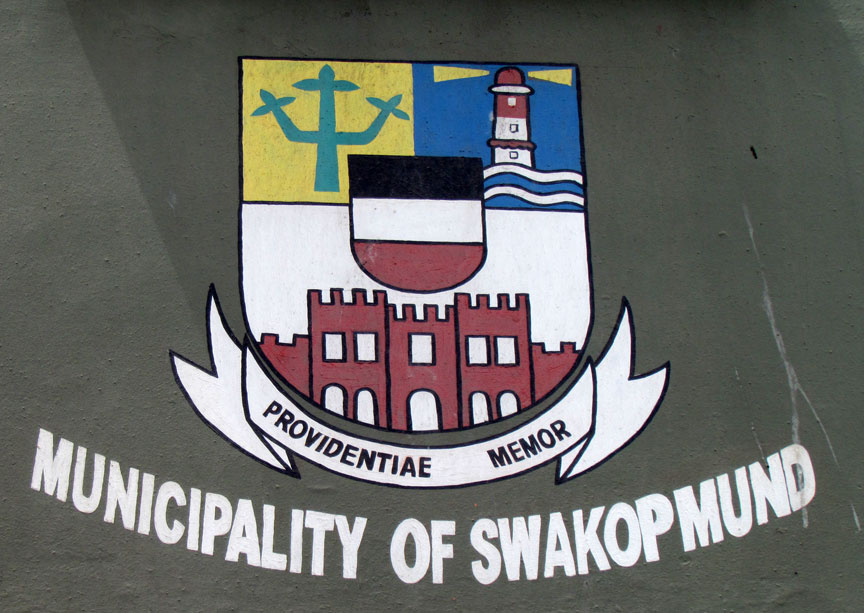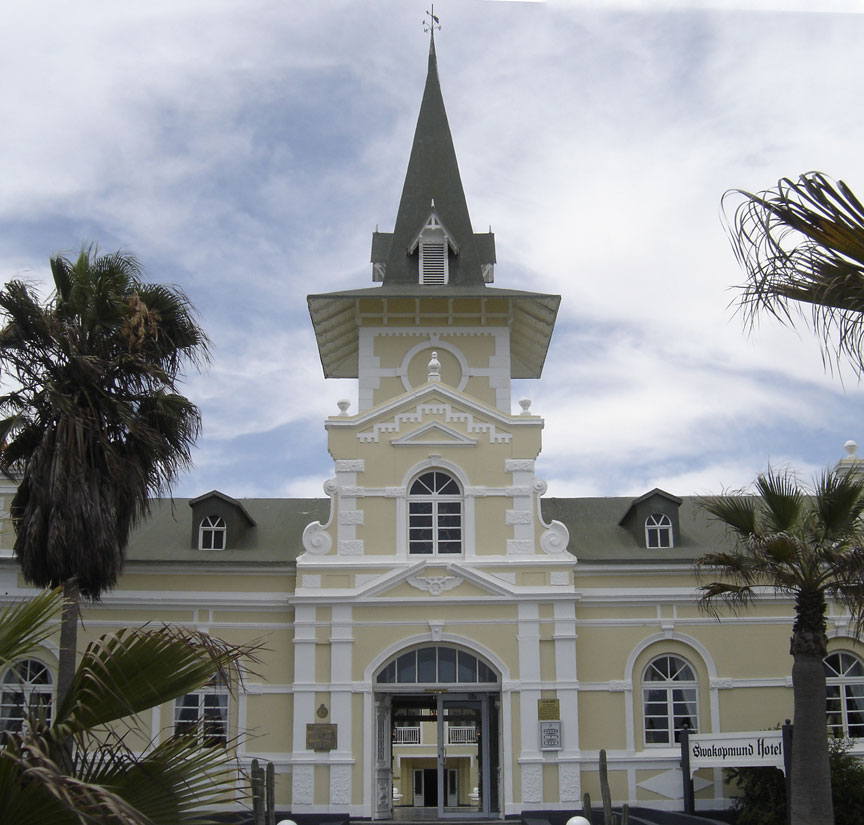 former train station
now the Swakopmund Hotel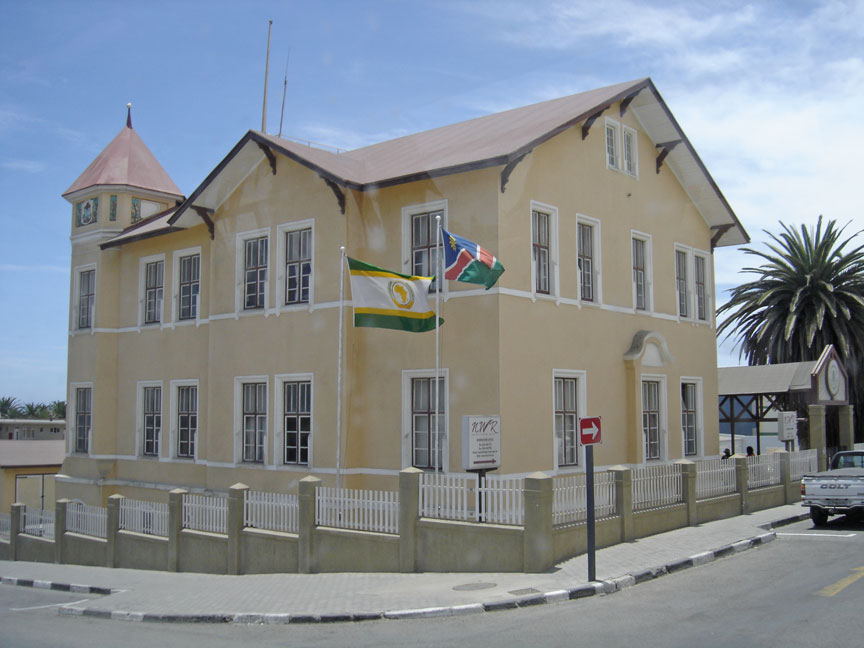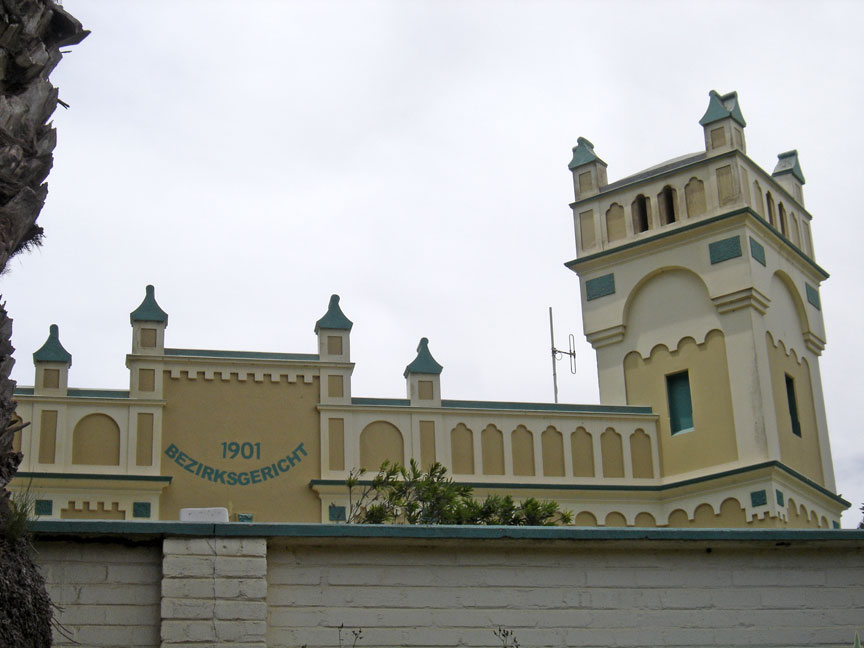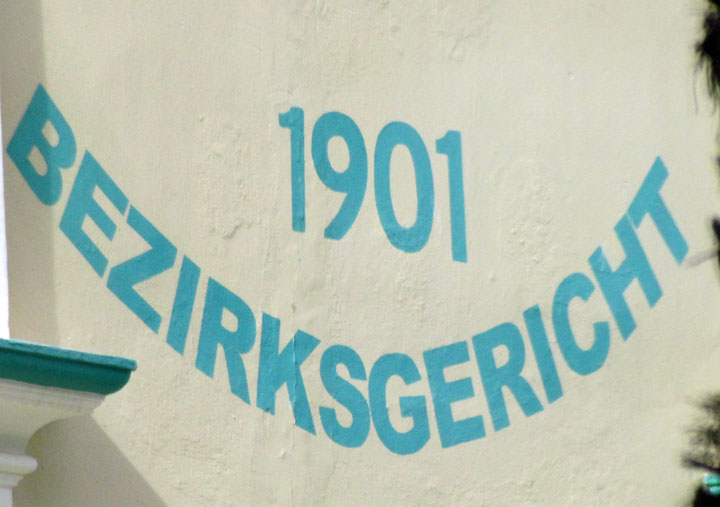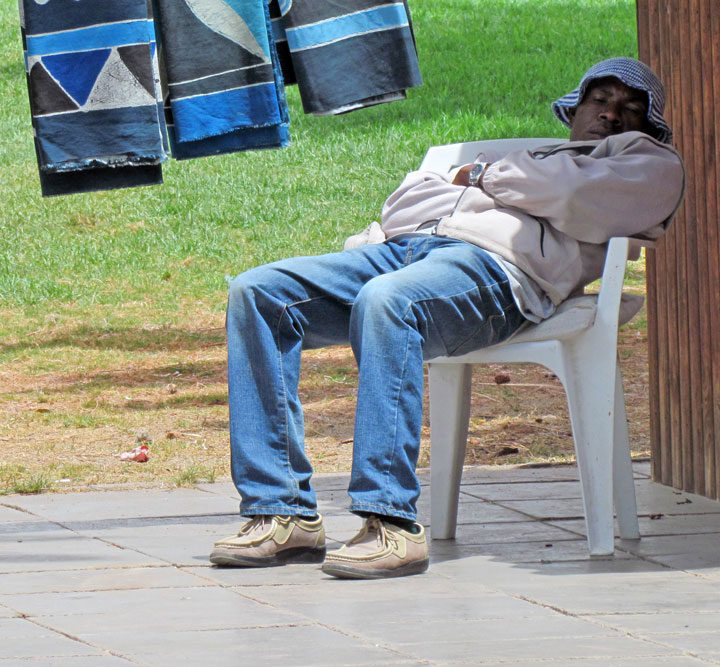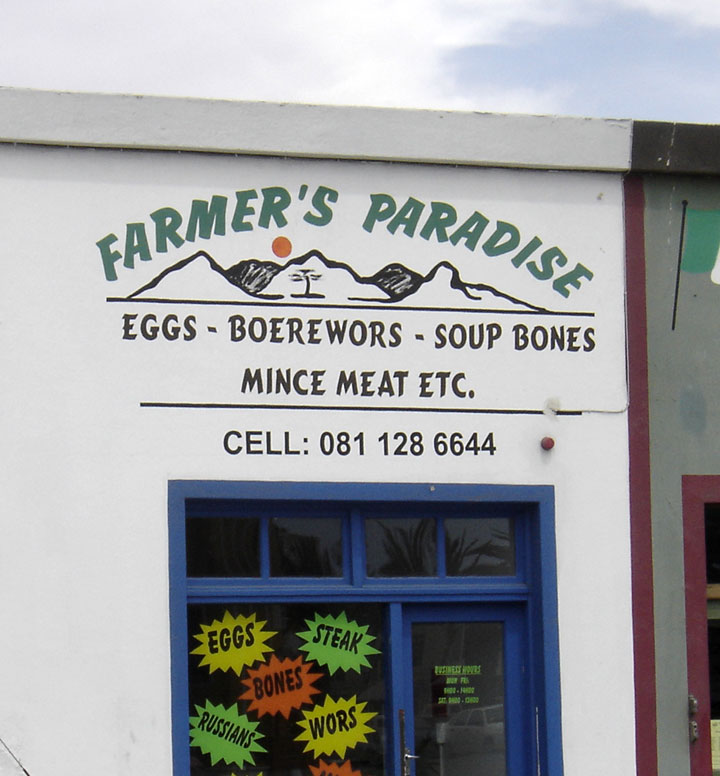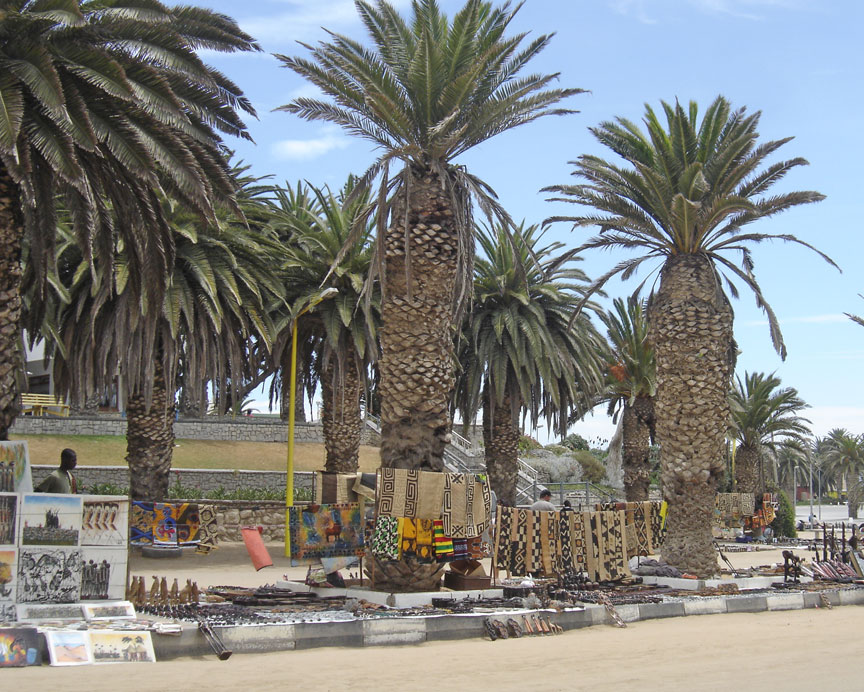 African crafts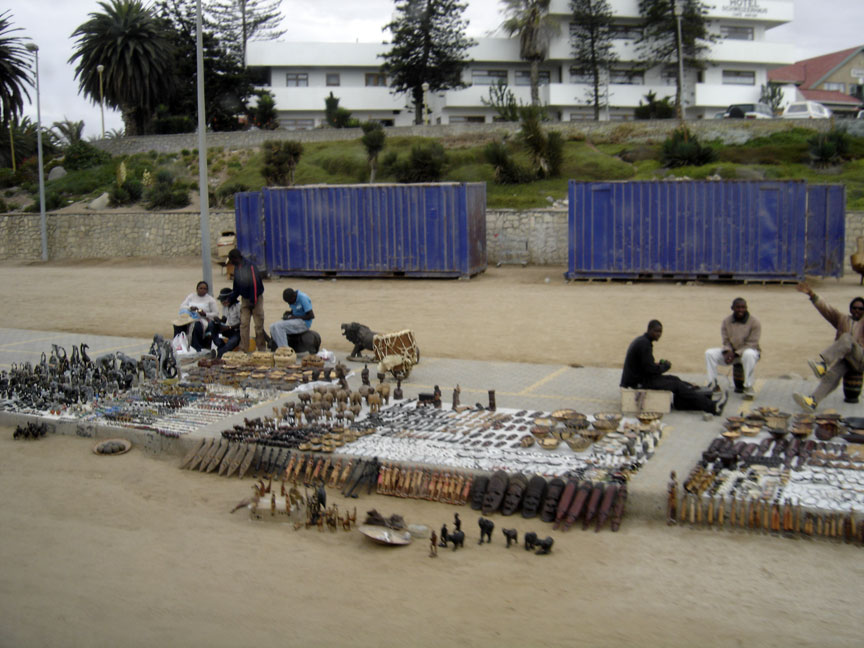 stored overnight in the containers behind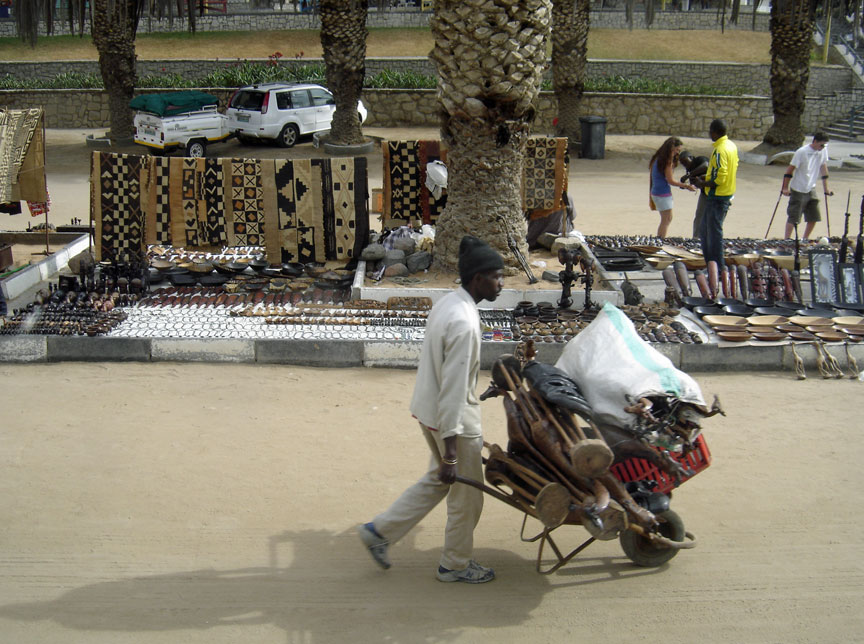 taking his display back to the container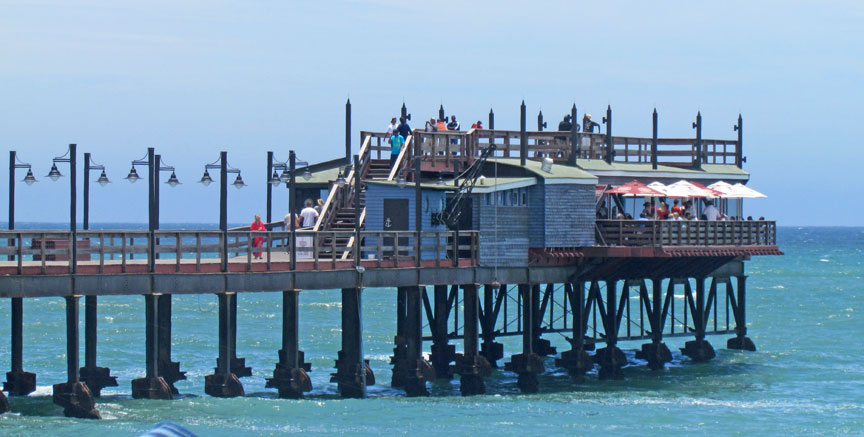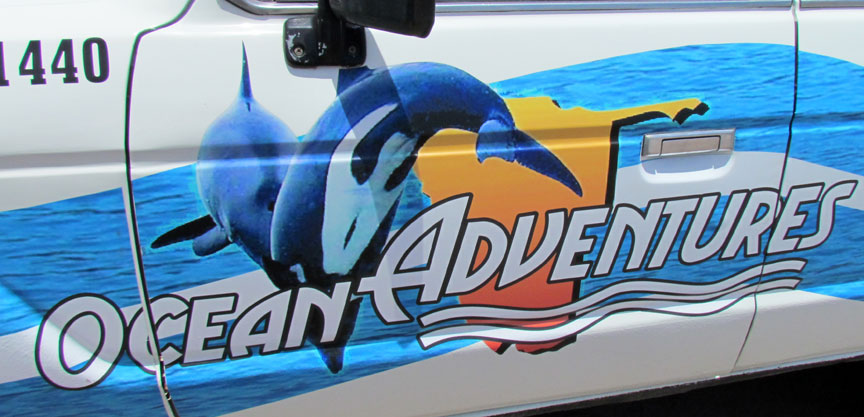 adventures for the tourists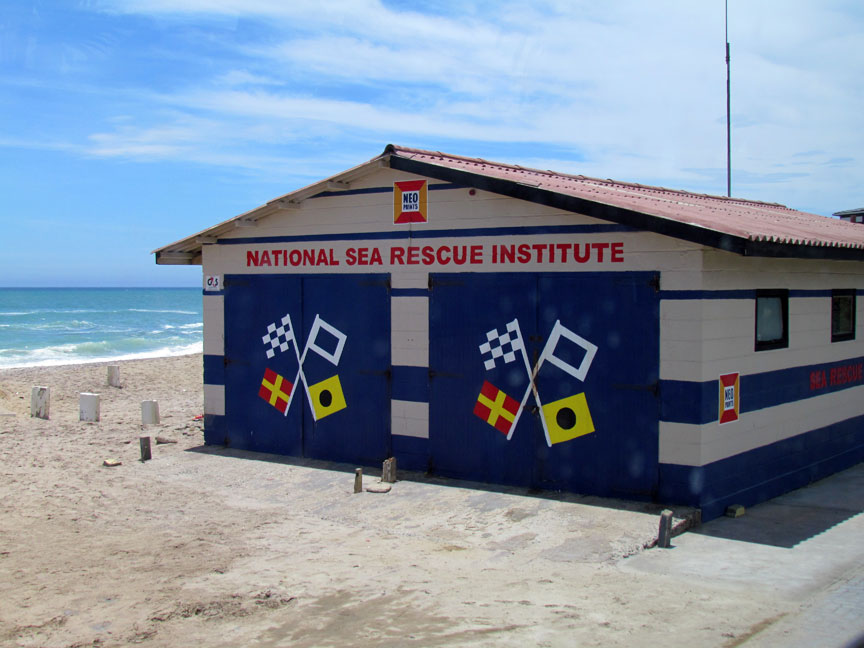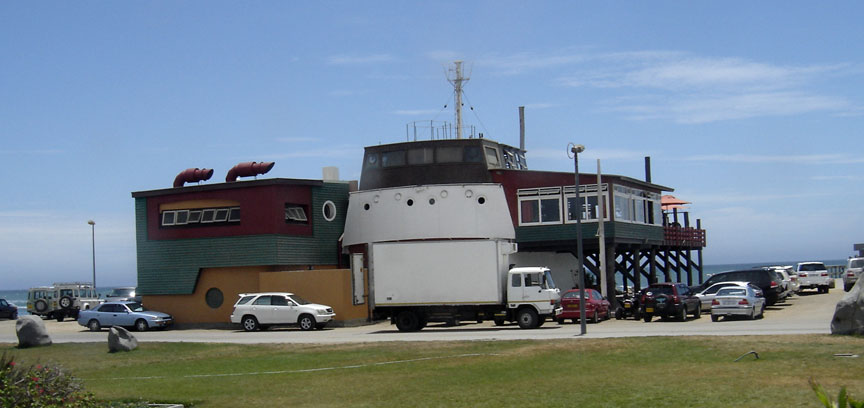 seaside restaurant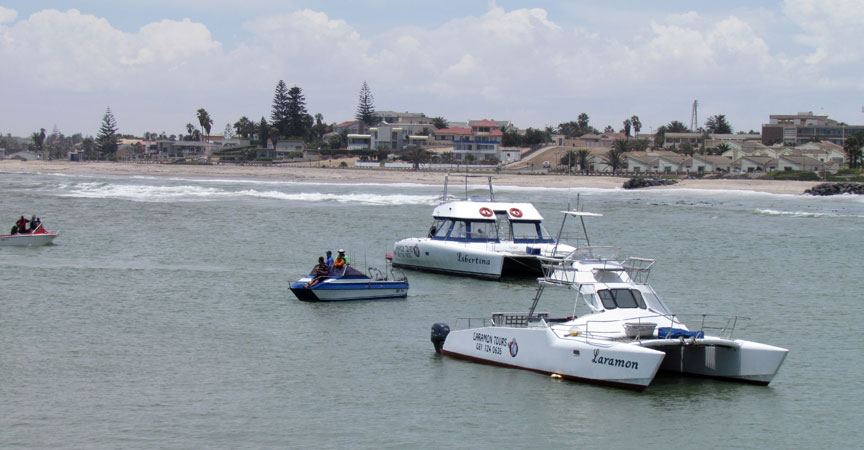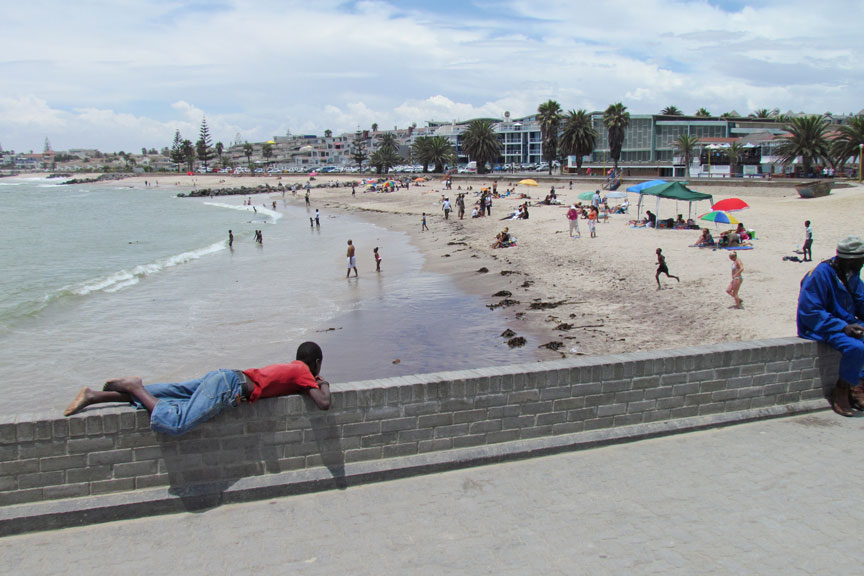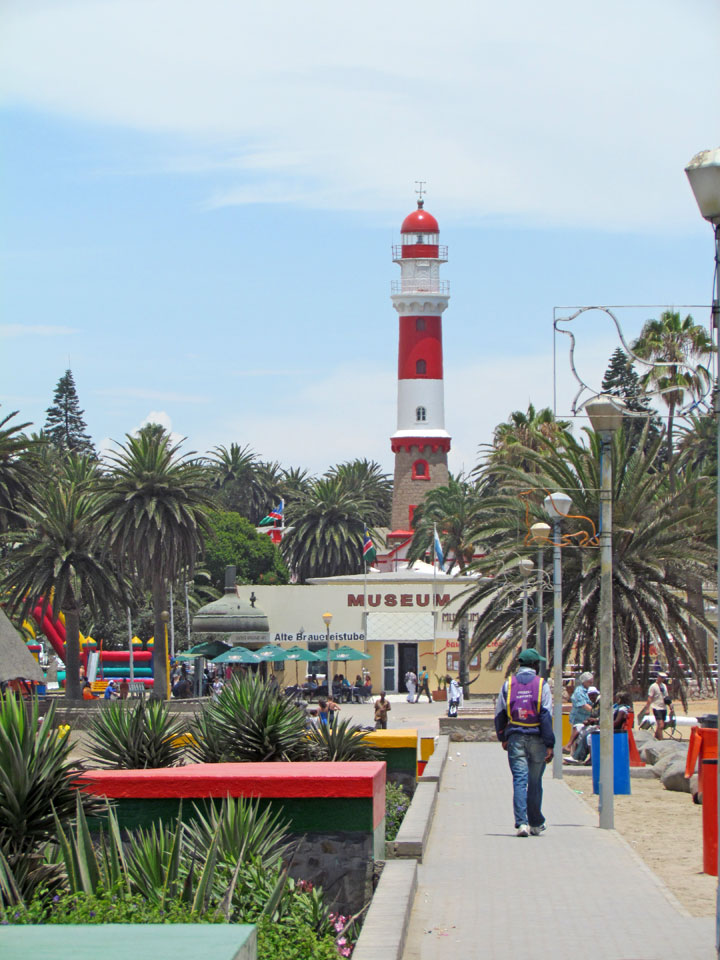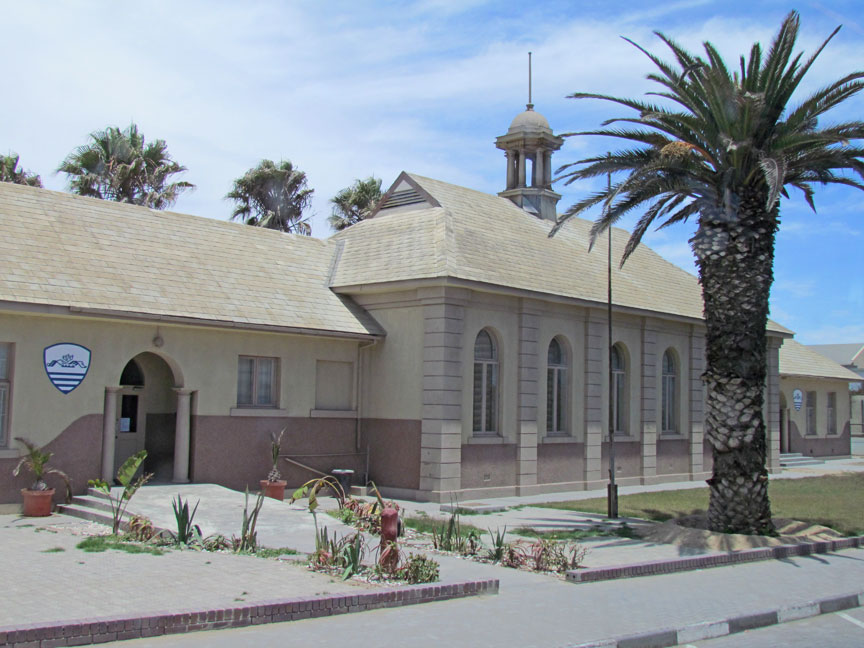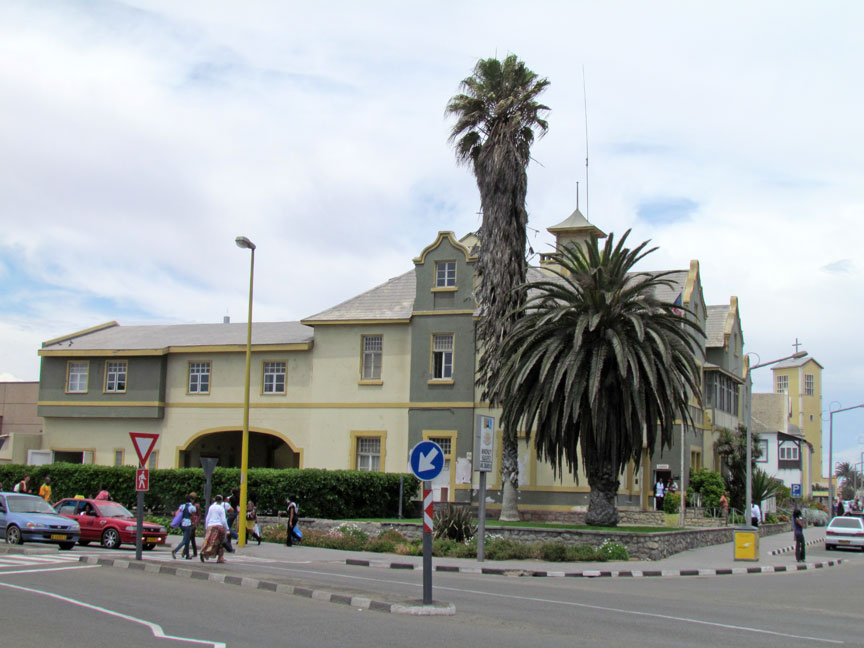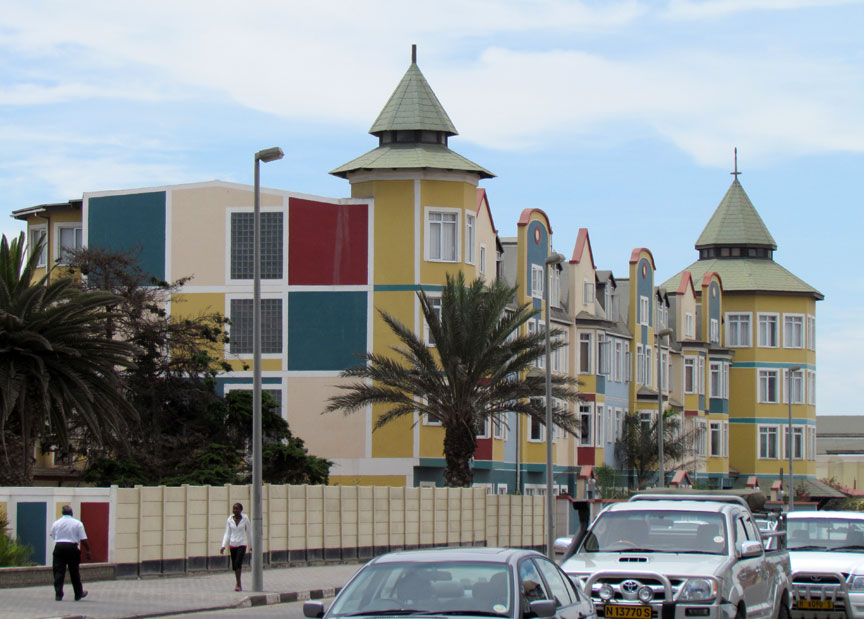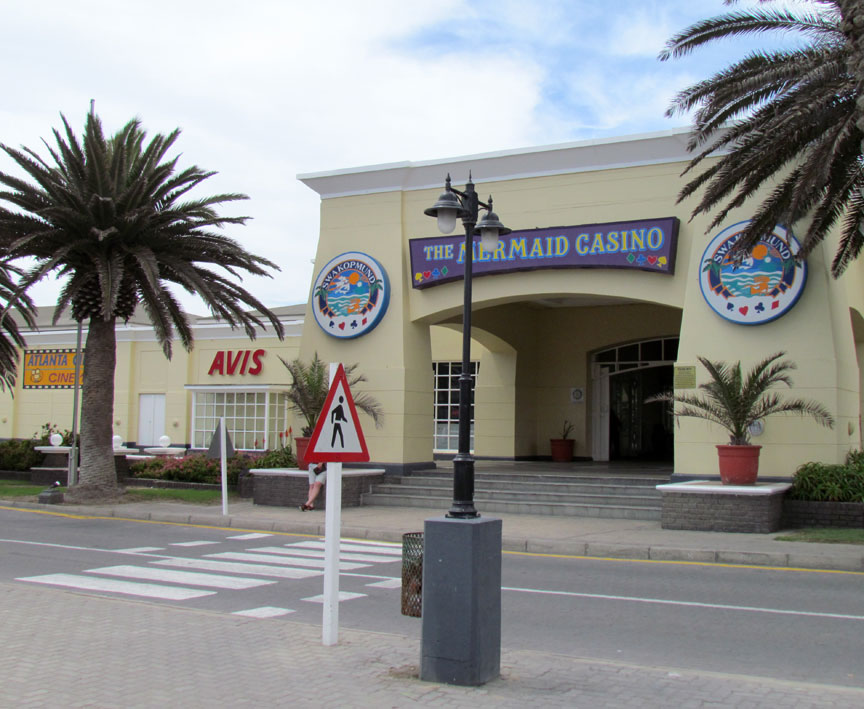 casino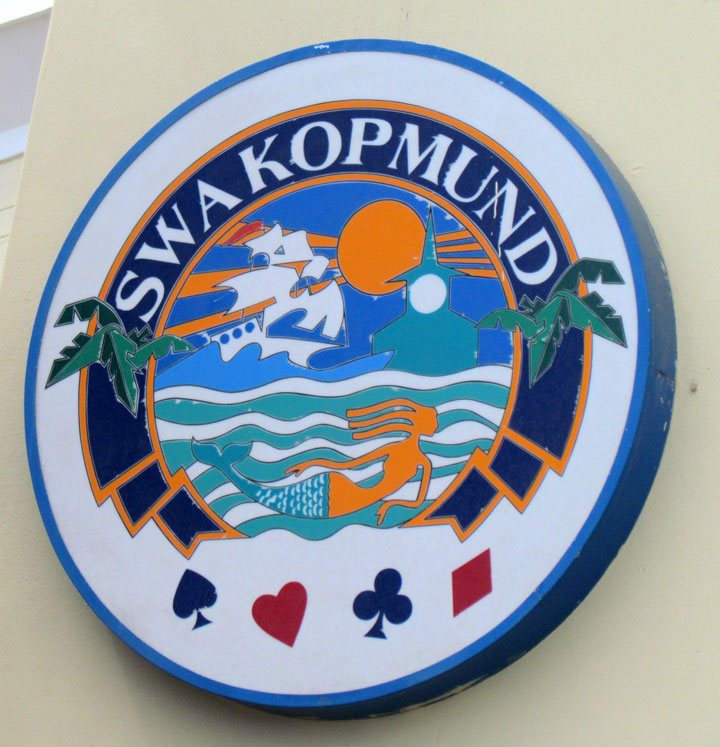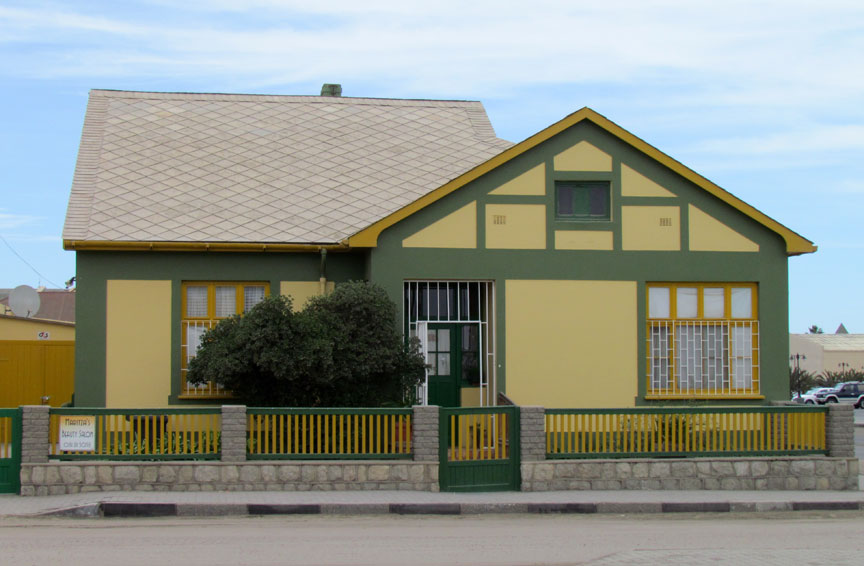 low budget overnight stay