Ajijic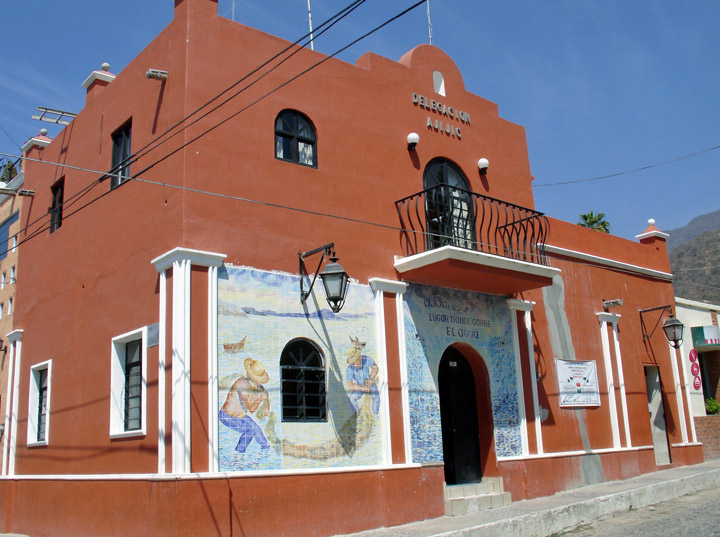 government building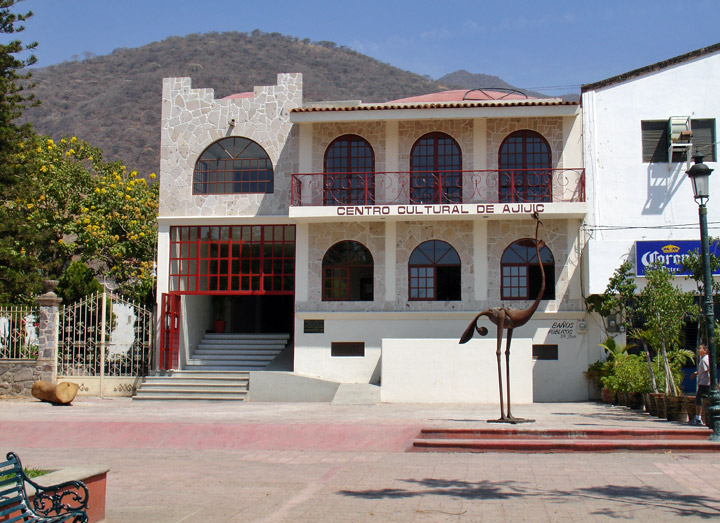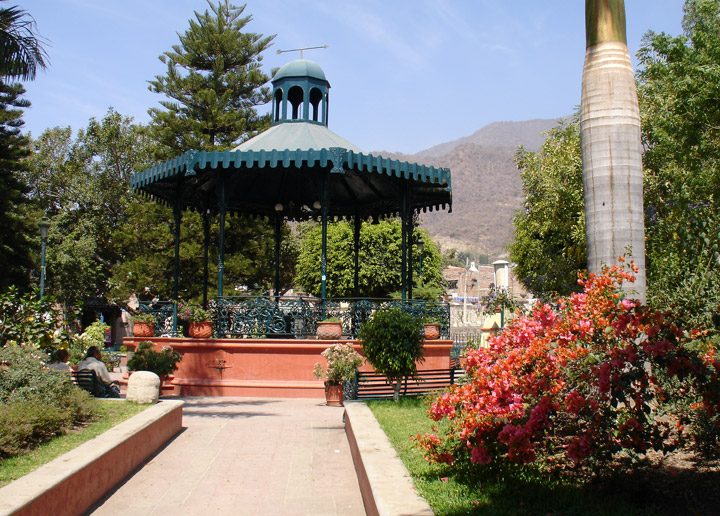 town square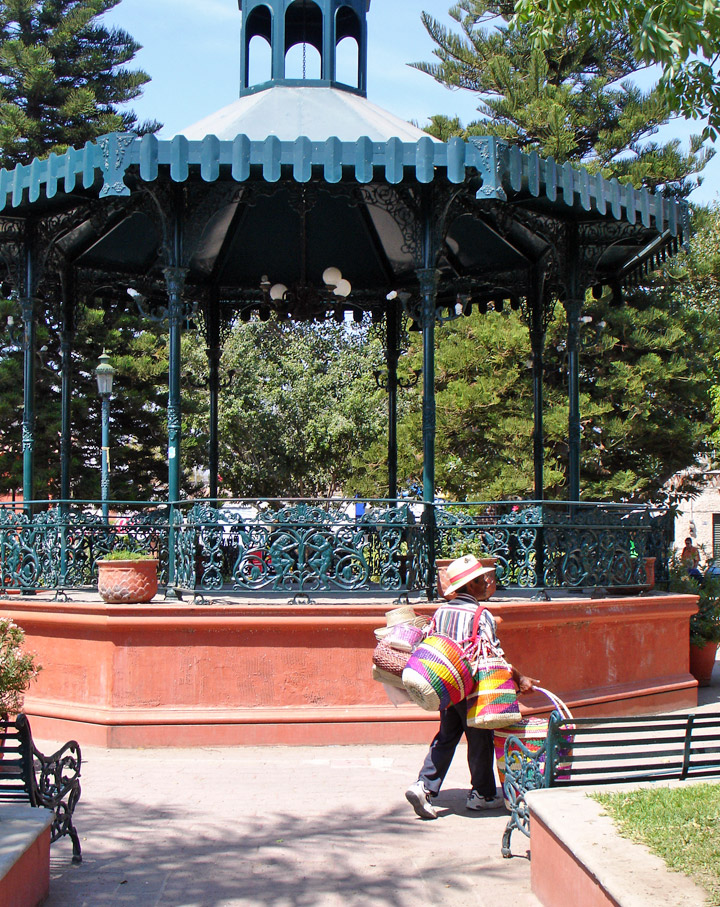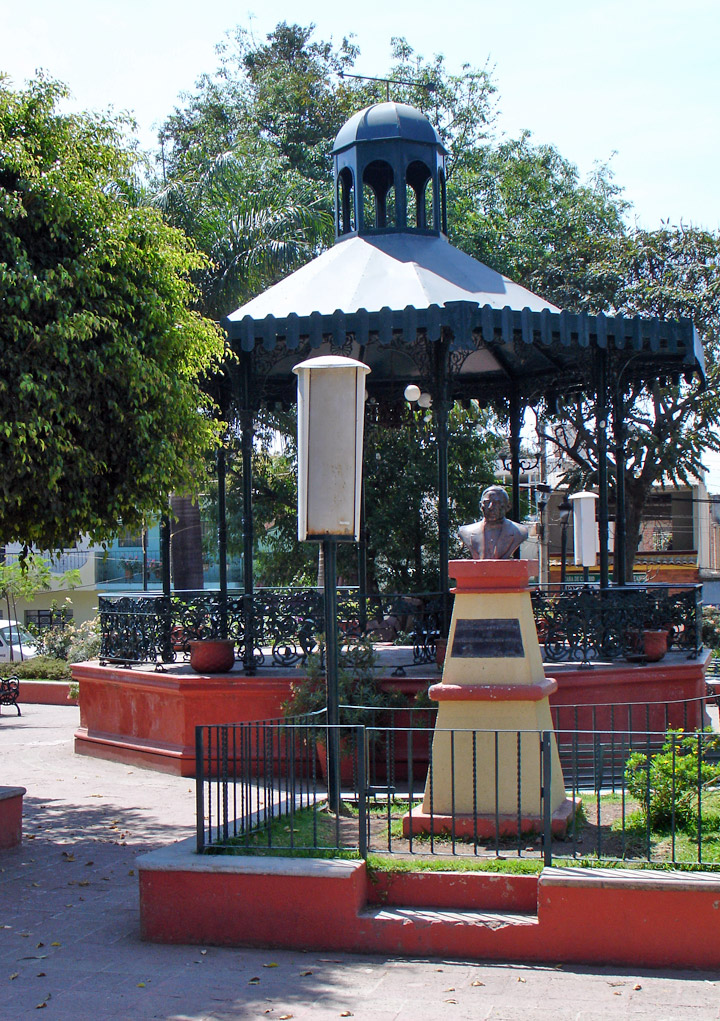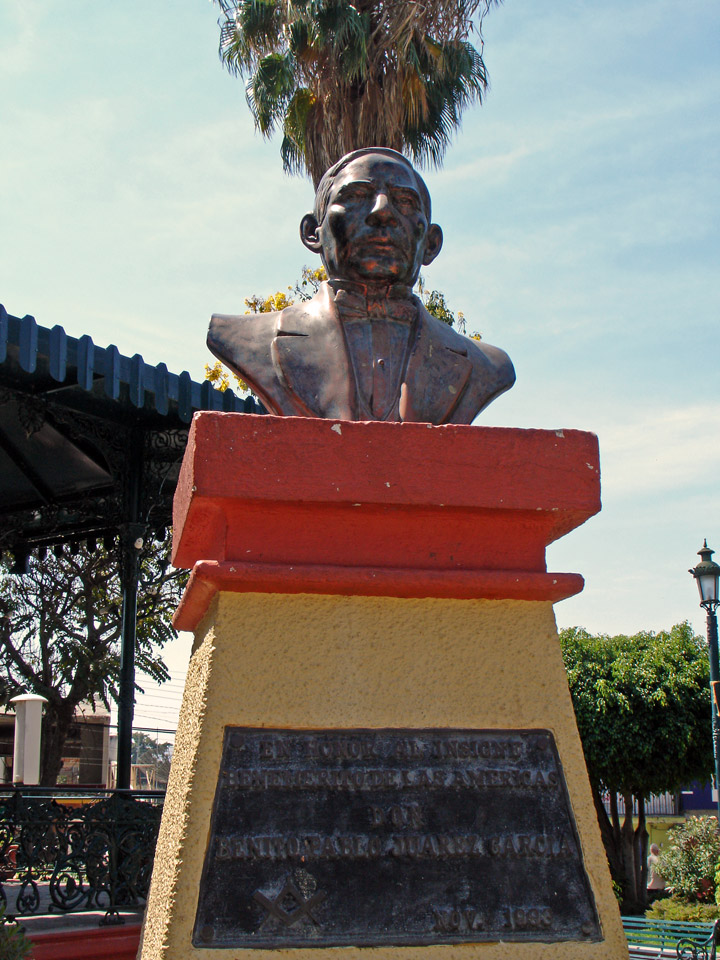 Ajijic is fast becoming the favorite area in which to settle on Lake Chapala. Just a few miles west of the town Chapala, Ajijic is a charming lakeside village that has retained all of the charms of Old México. Ajijic is beginning to attract more visitors than all of its neighbors, yet Ajijic retains the timely quality of an early day stagecoach stop. This is a great compliment to this charming little town. Horses and donkeys are still used for daily transportation and the siesta hour is still a very important part of everyday life.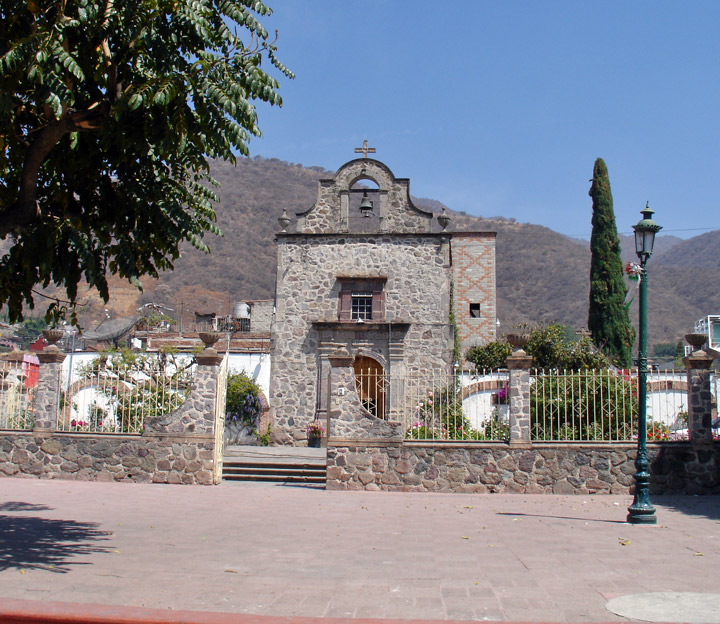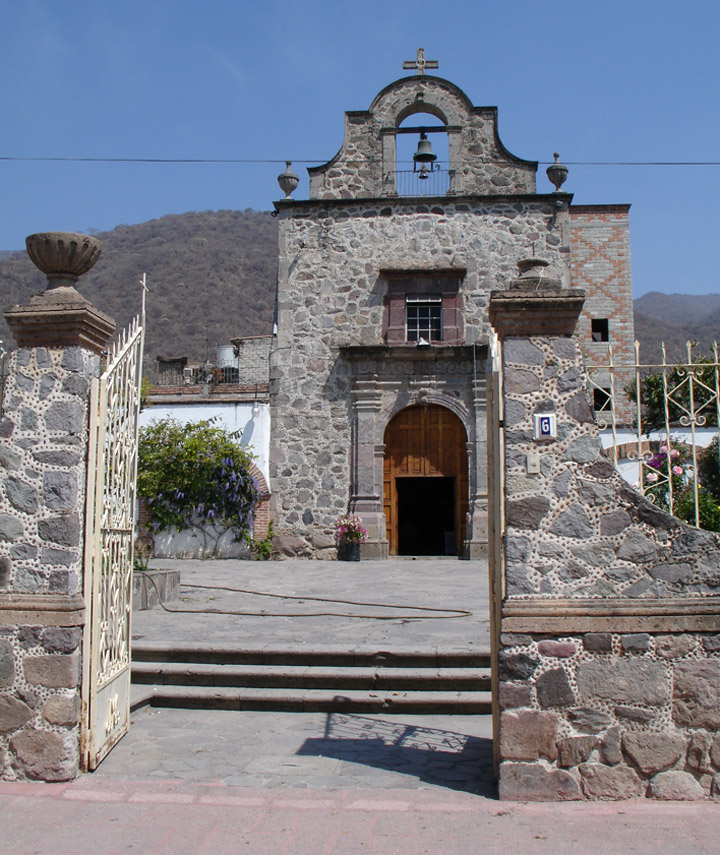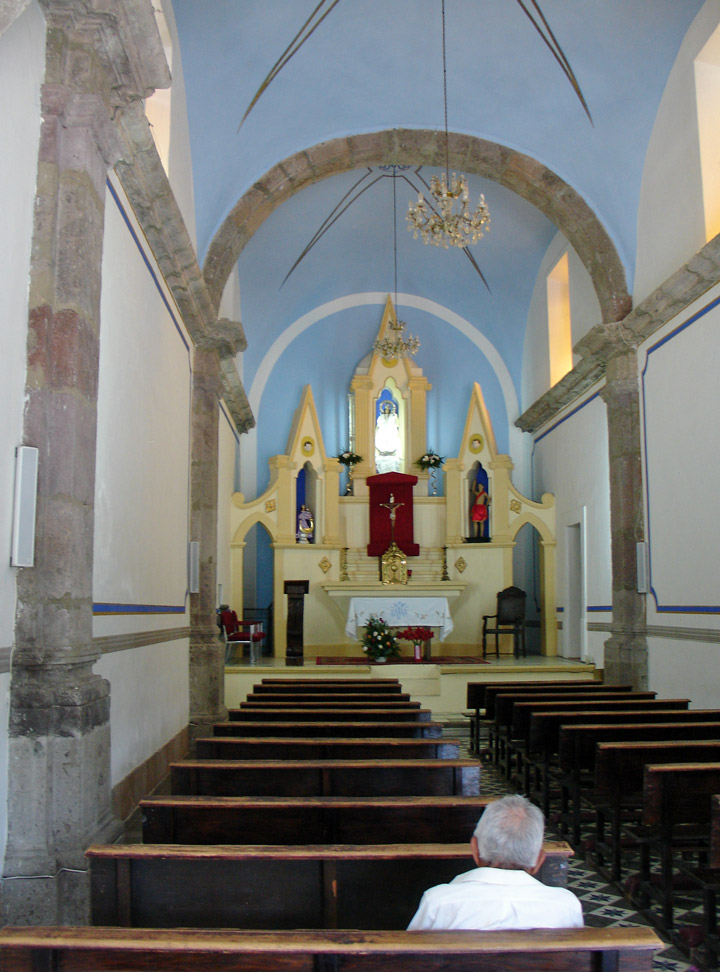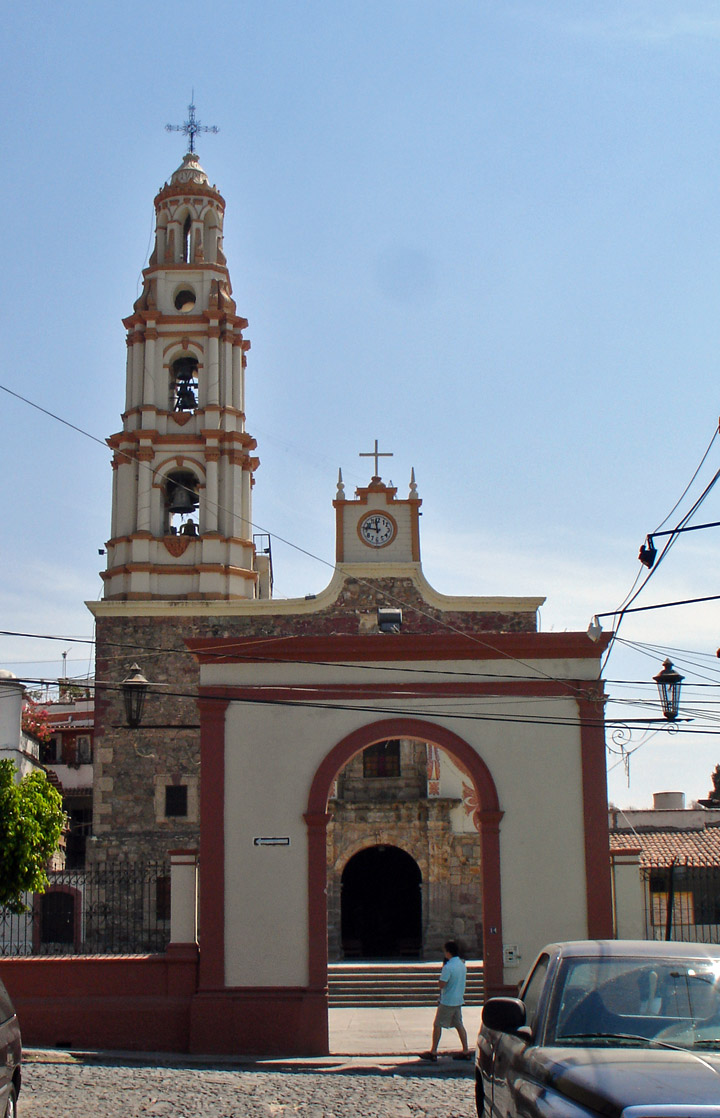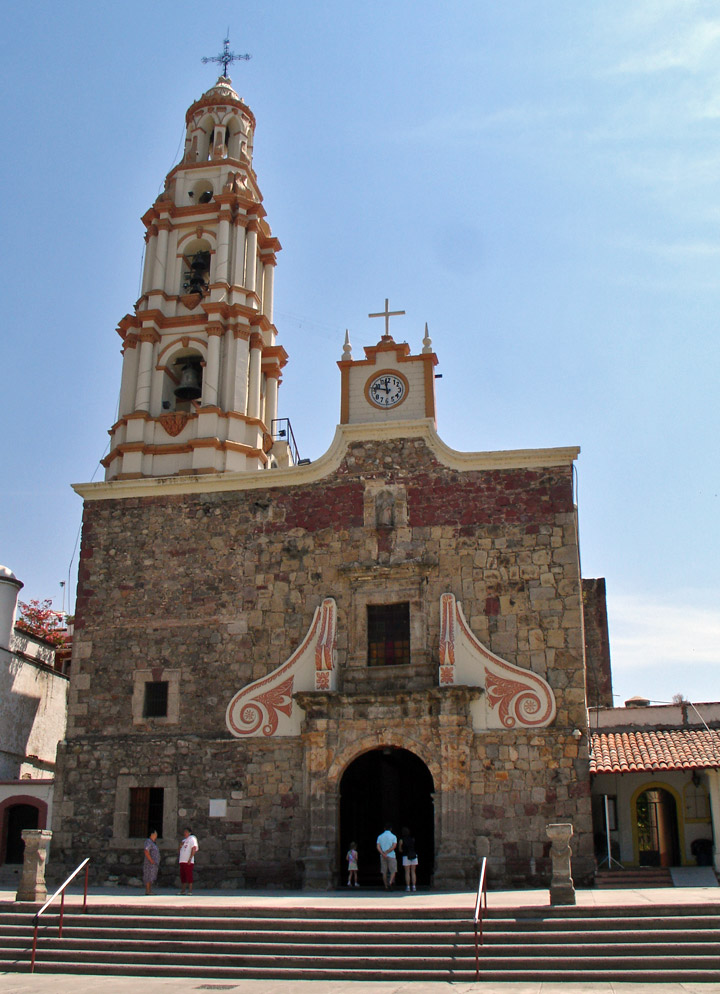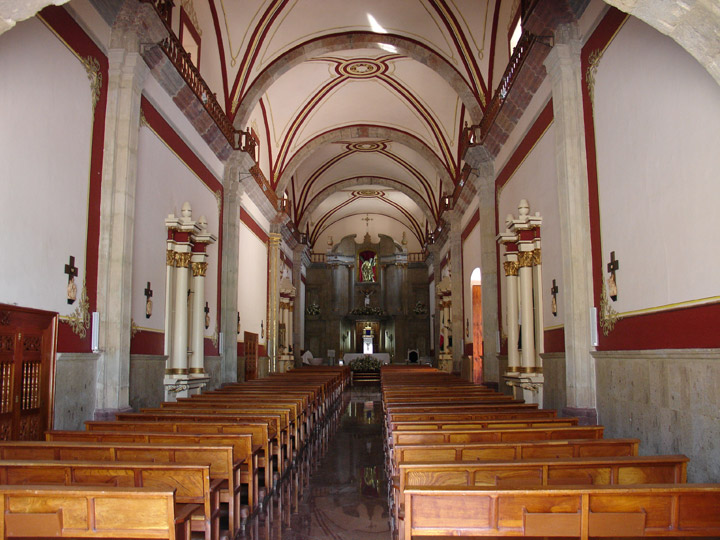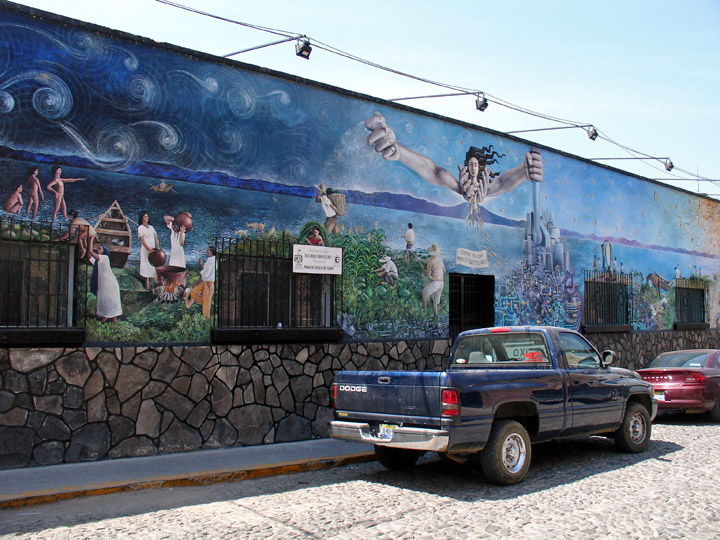 mural on a school building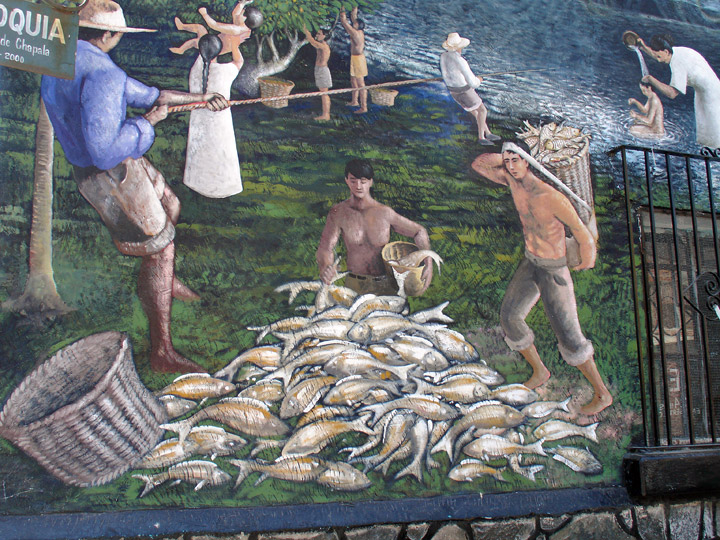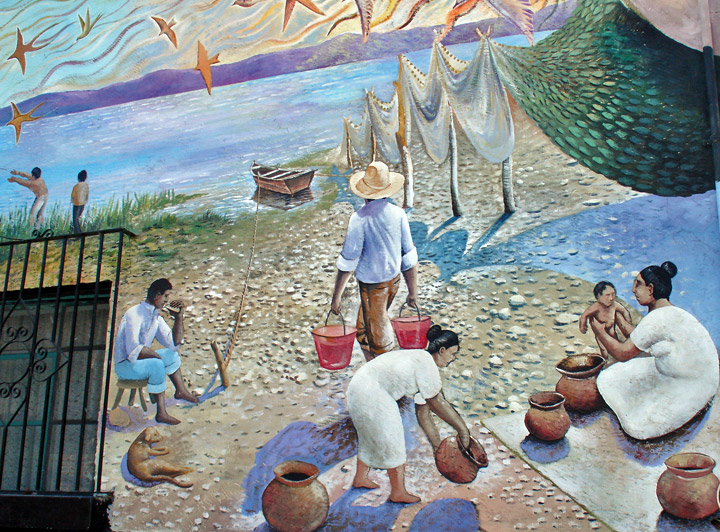 lake activities

The cobblestone streets and shady sidewalks are a haven for the children of the town who play soccer, hide n' seek, baseball or stickball on the streets as much as in the parks. Shopping along the highway or on the quiet side streets is as much an adventure here as anywhere. The local craftsmen and artists produce truly unique items, displayed either in small galleries or open air style, almost anywhere in the village. Do a little searching, you may be surprised at what you will find.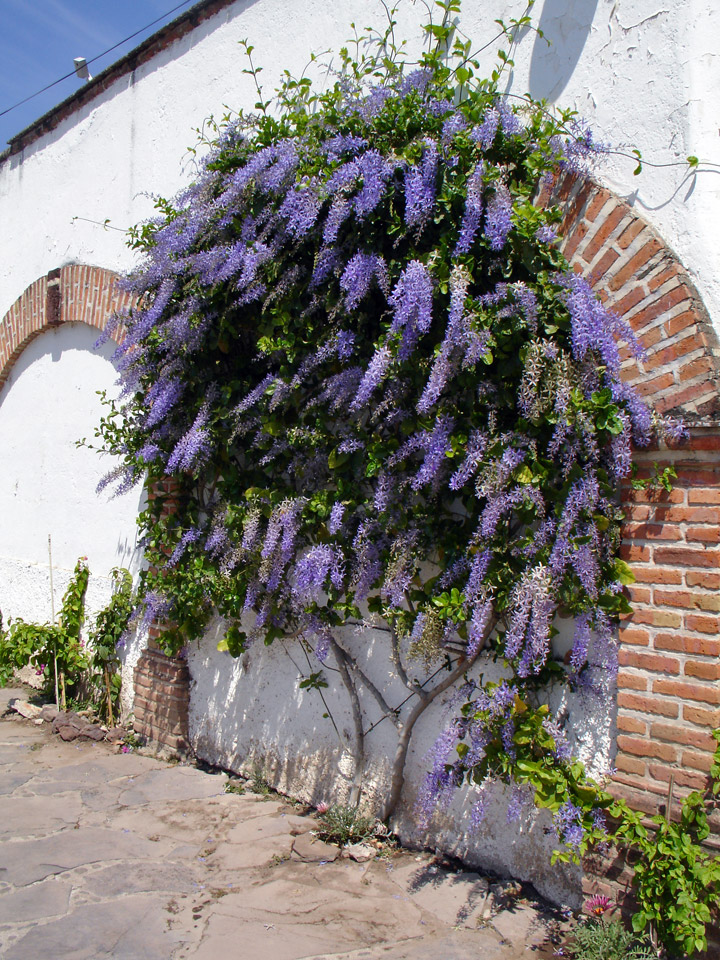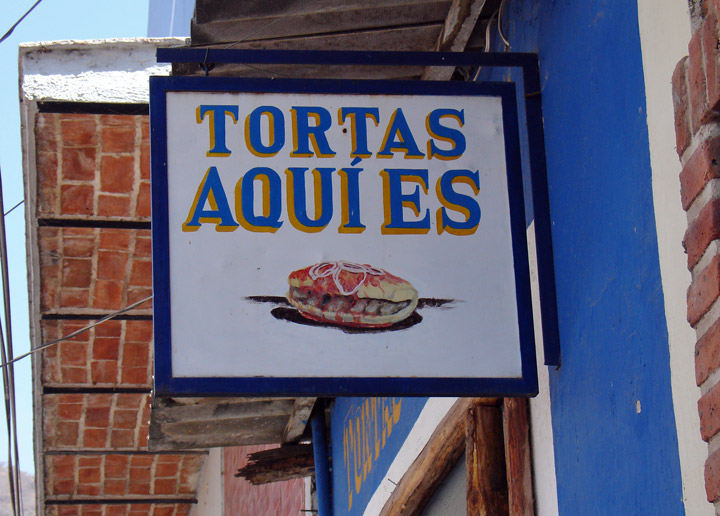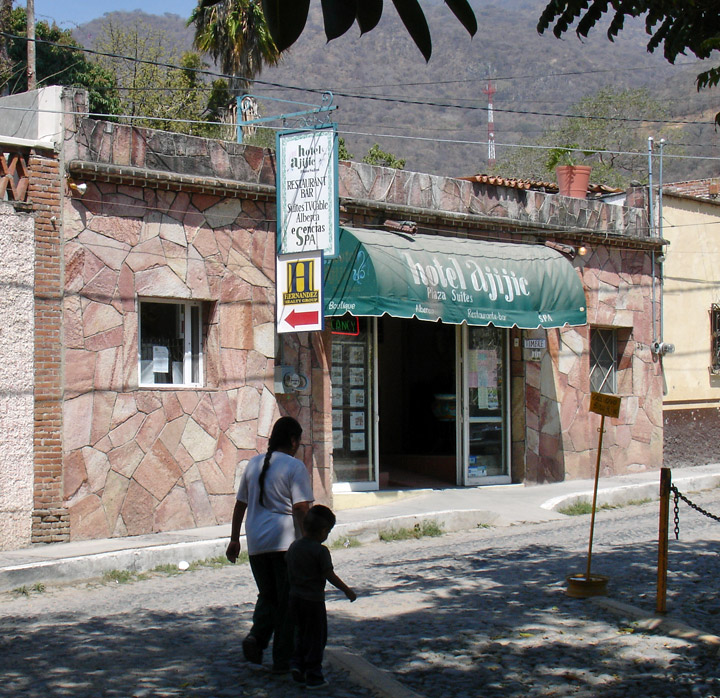 a hotel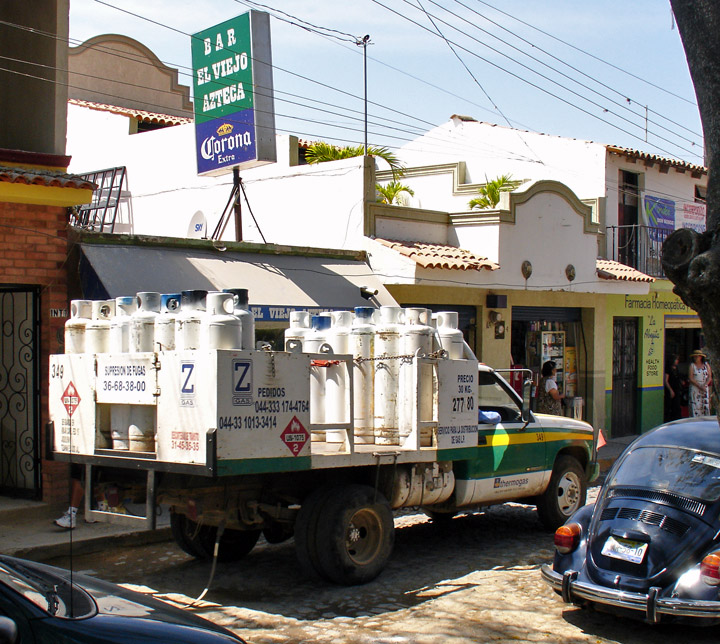 distributing the natural gas which people use for heating and cooking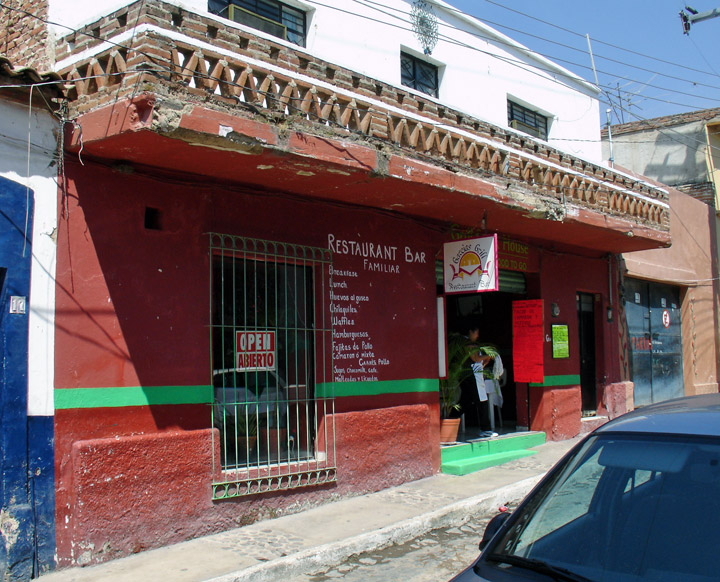 a restaurant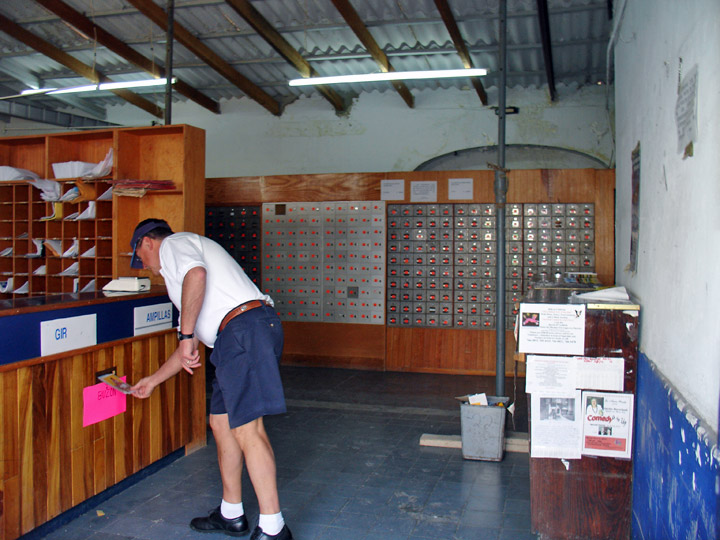 mailing a letter
Recreation is also part of the attraction to Ajijic, boats are available for rent and horses can be rented in several locations near the lake. A water park is located near the entrance to town and the Chula Vista Country club is a popular golf getaway and also offers tennis buffs a chance to play on their well kept clay courts.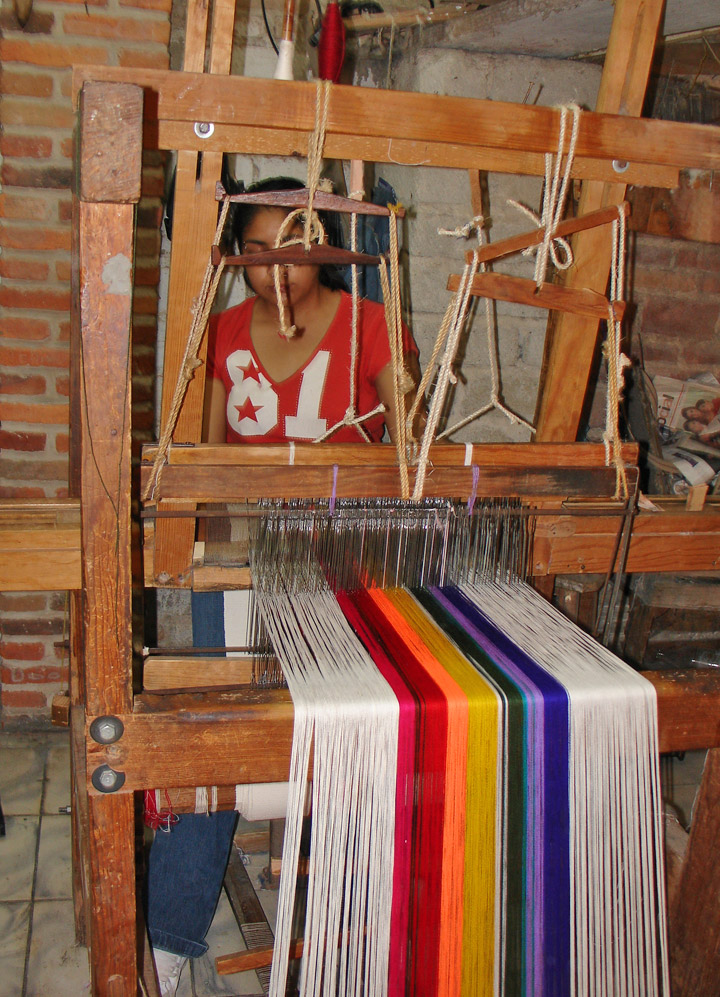 A weaver in Ajijic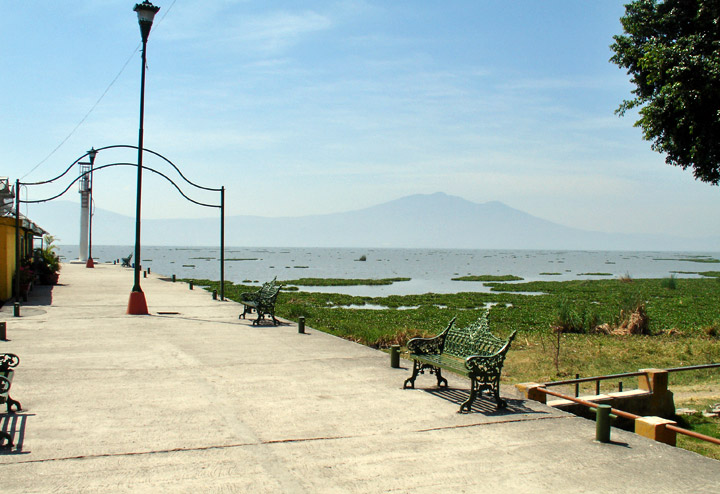 pier on the lake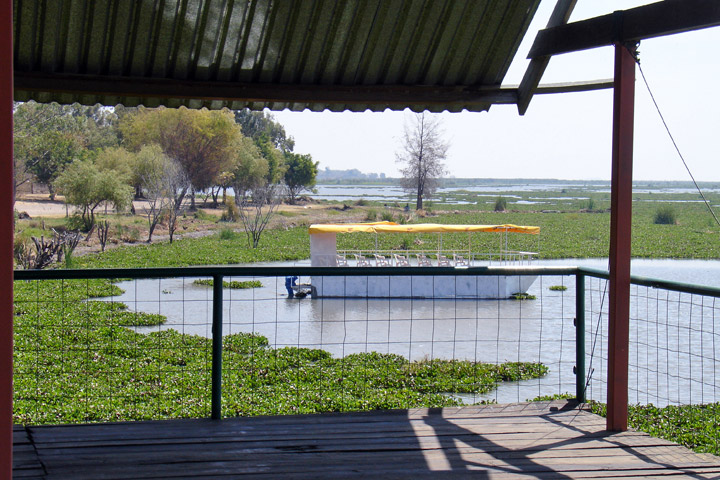 can take a lake excursion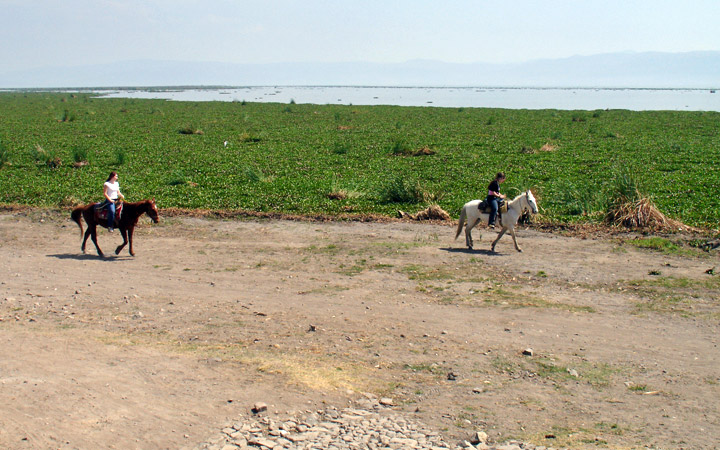 or ride along the shore
---
---