Opera House
Teatro Degollado (1866)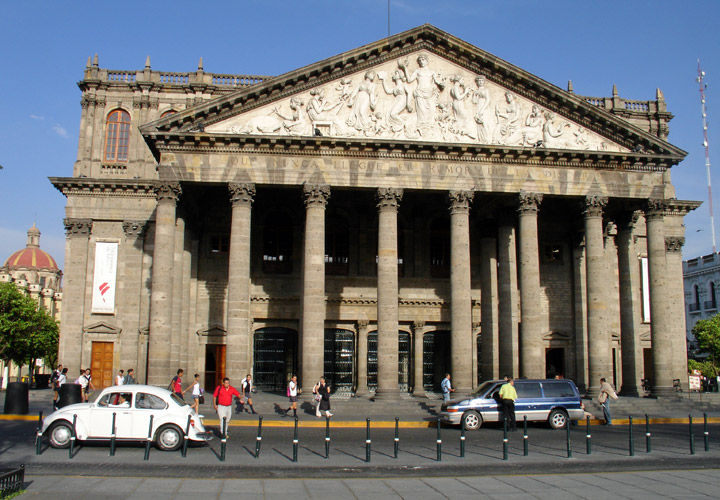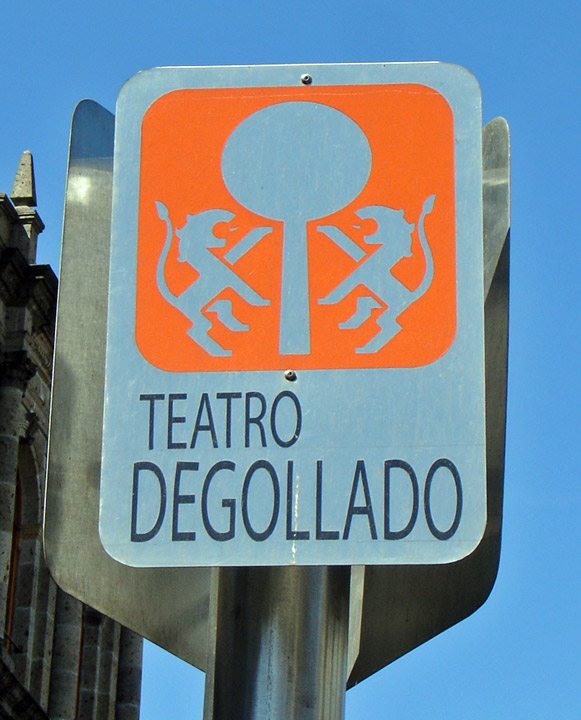 At the eastern end of the Liberation Plaza, rises the timeless silhouette of the Teatro Degollado. The theater's classic, columned facade climaxes in an epic marble frieze, depicting the allegory of Apollo and the nine muses.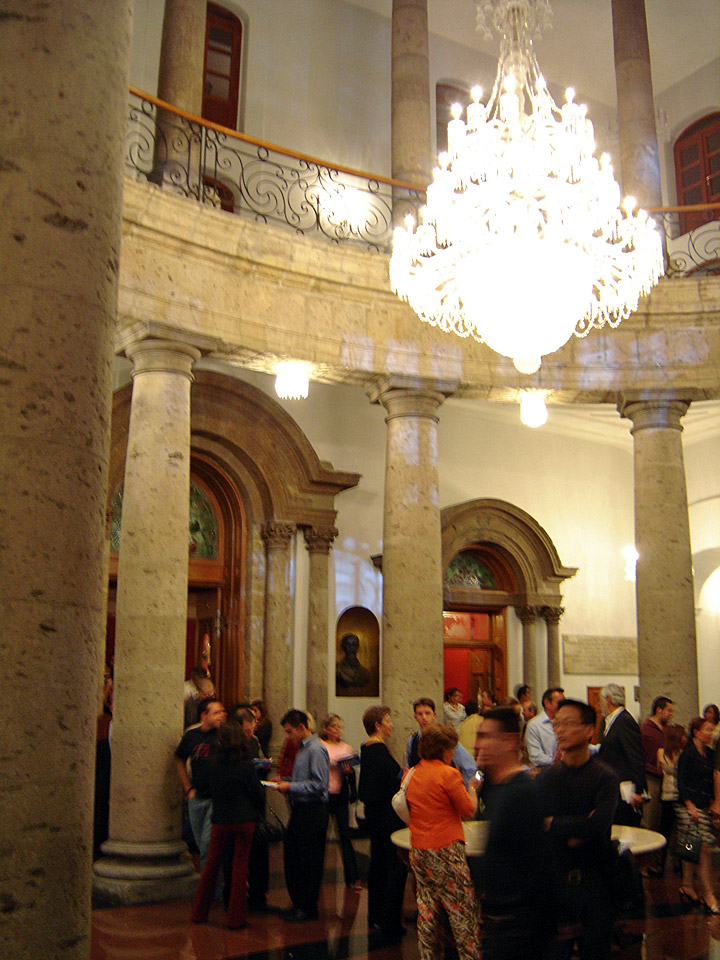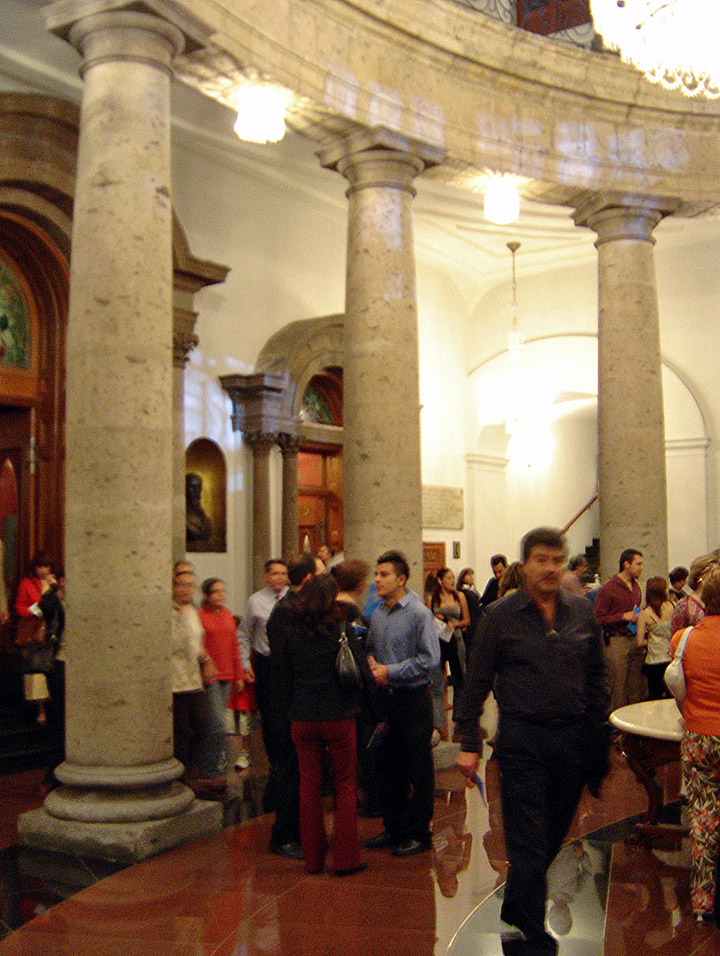 The Degollado's resplendent grand salon is said to rival the gilded refinement of Milan's renowned La Scala.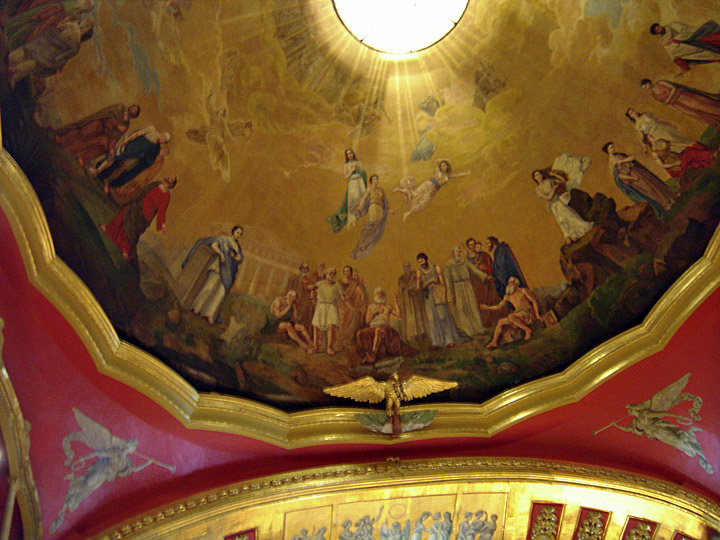 Overhead, its ceiling glows with Gerardo Suárez's panorama of canto IV of Dante's Divine Comedy, complete with its immortal cast—Julius Caesar, Homer, Virgil, Saladin—and the robed and wreathed author himself in the middle.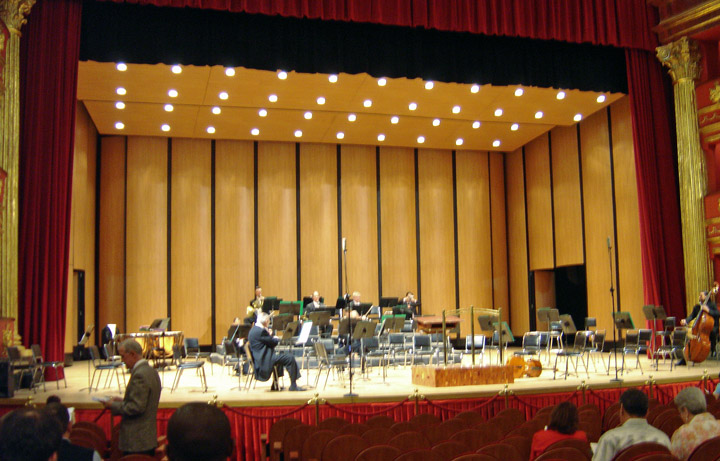 stage prepared for an orchestra concert
Named for millionaire Governor Degollado, who financed its construction, the theater opened with appropriate fanfare on September 13, 1866, with a production of Lucia de Lammermoor, starring Angela Peralta, the renowned "Mexican Nightingale." An ever-changing menu of artists still grace the Degollado's stage.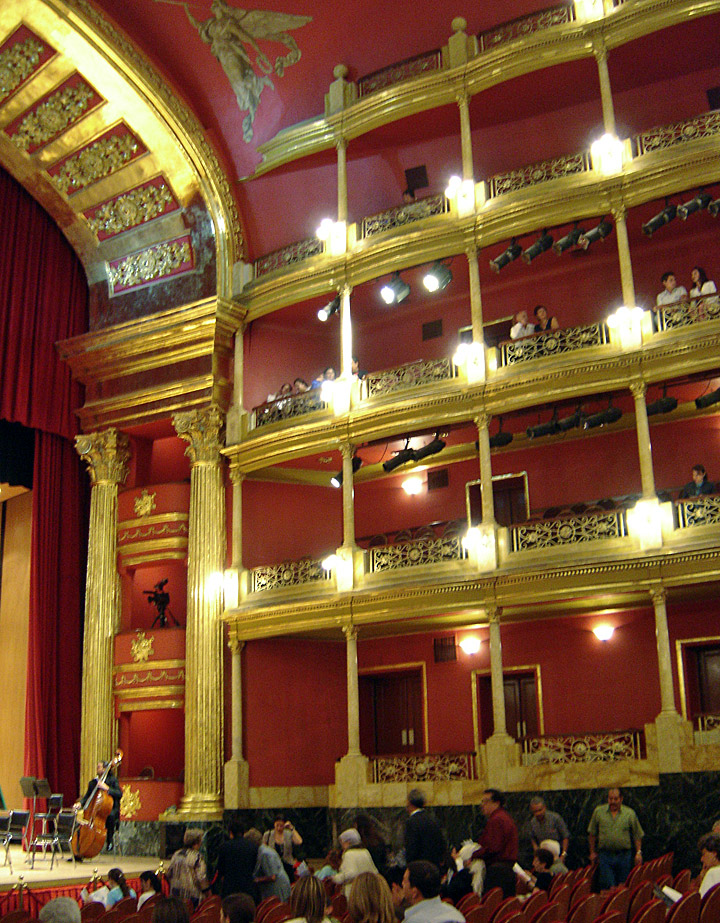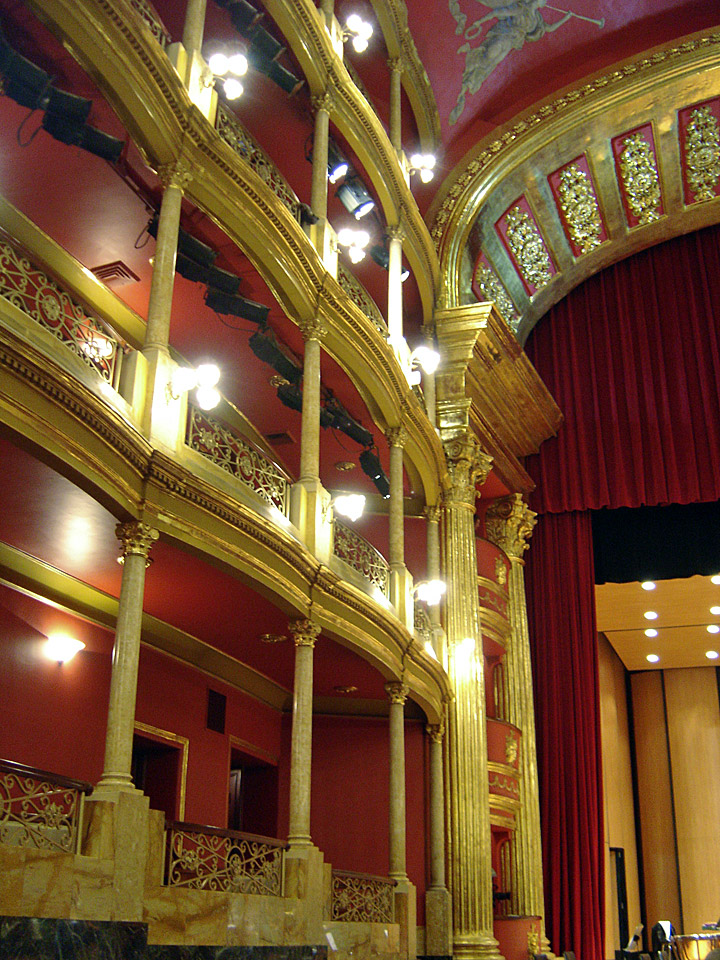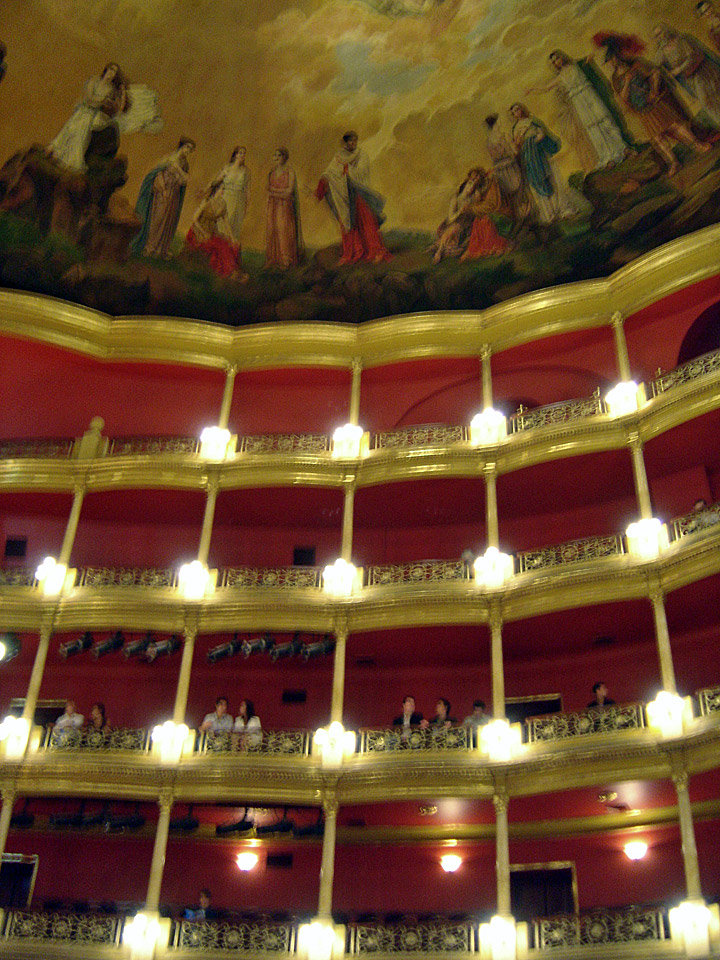 the interior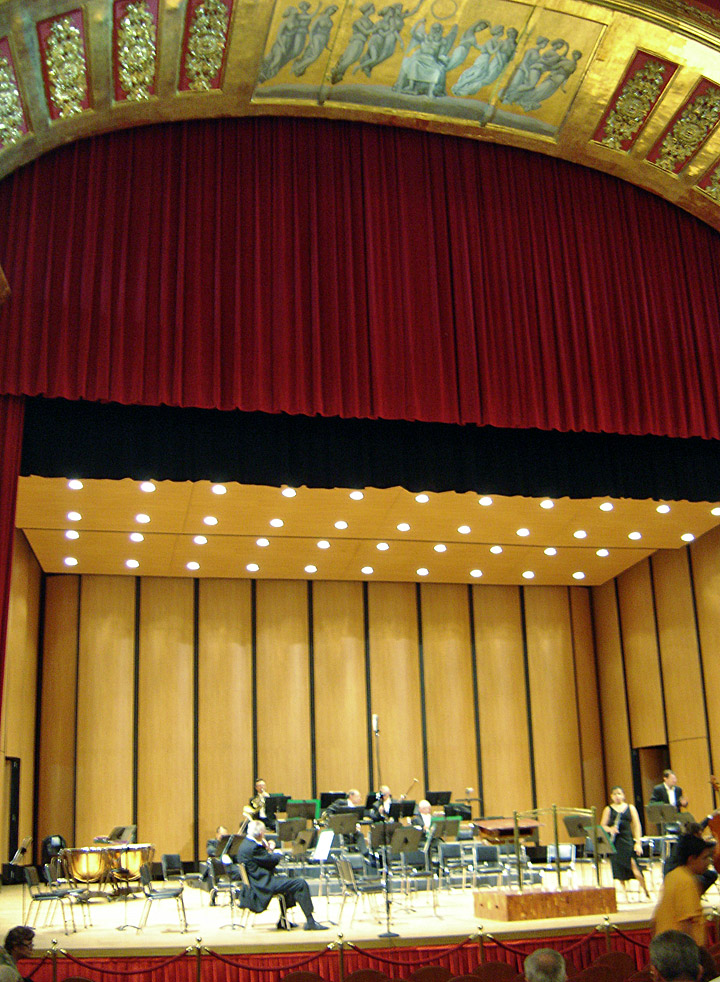 An excellent local folkloric ballet troupe has performed every Sunday morning for over 40 years. After a recent renovation the Minister of Culture has banned the University of Guadalajara's Folkloric performances as being inconsistent with the goals of a Opera House.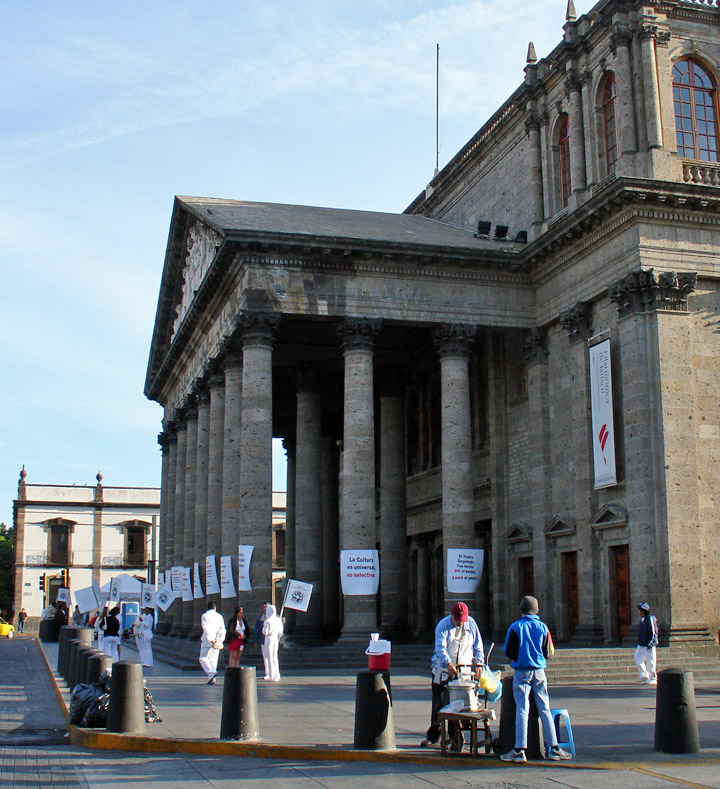 This has lead to Protests.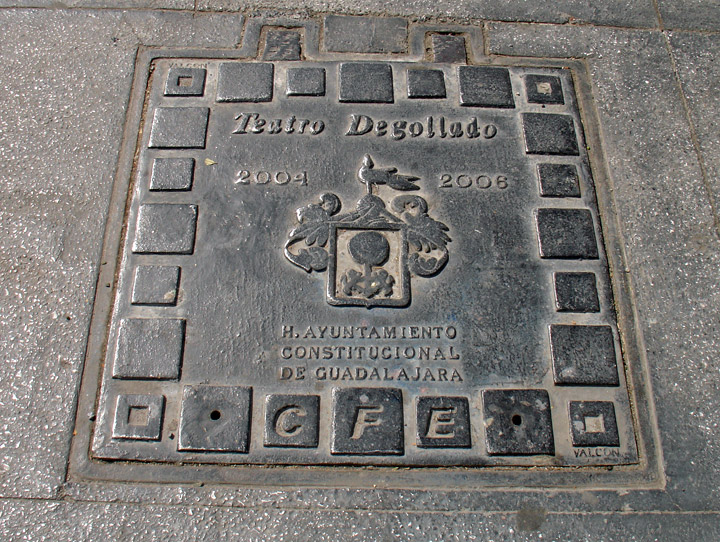 even has it's own street hole covers
from the 2002 - 2006 restoration
---
---