Asa Packer Mansion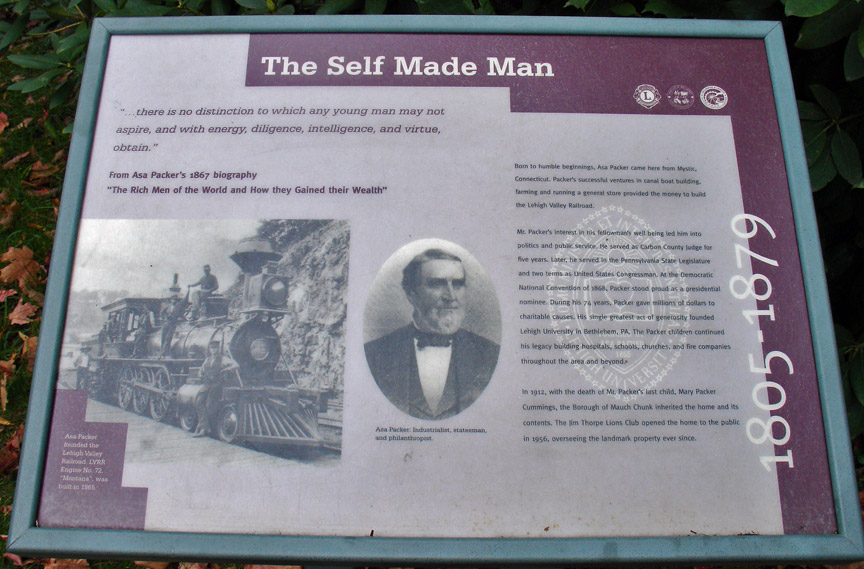 from farmer to coal and railroad magnet
In the middle 1800's, due to the booms in anthracite coal and in canal and railroad shipping, Mauch Chunk became the wealthiest town in the United States. Over fifty citizens had personal worth in excess of $50 thousand (equal to one million current dollars). The greatest industrialist of all, with an estate valued at $54 million, was Asa Packer.

Asa Packer was born in Mystic, Connecticut on December 29, 1805. At the age of 17, he apprenticed as a carpenter to his cousin Edward in Susquehanna County, Pennsylvania. At age 23, he married Sarah Blakeslee and began to farm in Susquehanna.

In 1833, he answered an advertisement for a coal boat captain on the Lehigh Canal. He received a contract to captain a canal boat in 1834 and in 1835 received a contract to captain a second boat with his brother-in-law, James Blakeslee.

In the late 1830's, Asa Packer returned to carpentry and, with his brother Robert, built coal boats and canal locks for the Upper Lehigh Canal. His boatyard produced the successful "Packer" boat. The Packer boat was a closed hatch 60 ton coal barge designed for coastal navigation. Up to fifteen Packer boats were pulled by steam tugs from Philadelphia to New York.

In the 1840's, Asa Packer used the earnings from his boatyard to purchase coal lands at Nesquehoning Creek. By using his coal, his boats and his relatives, Asa Packer controlled a growing share of the coal market. By 1850, he was the richest man in Mauch Chunk.

Meanwhile, in 1846, Edward R. Biddle formed a group seeking to build a railroad to the coal fields. Packer invested in the company. However, when the canal owners (Lehigh Coal and Navigation) scared railroad investors with reports of the impossibility of passing through the mountains, investors withdrew their money from the project.

In 1851, when it appeared that railroad company was about to fold, Asa Packer purchased a majority of the company's stock. By 1855, Asa Packer had laid 46 miles of track between Mauch Chunk and Easton. At Easton, his Lehigh Valley Railroad connected with the New Jersey Central Railroad. Besides providing a year round means of transporting coal, the Lehigh Railroad also passed the iron foundries in Catasauqua and Bethlehem.

In 1860, Asa Packer became a member of the board of directors of Bethlehem Iron. Over the following years, Bethlehem Iron produced railroad tracks and, in turn, the Lehigh Railroad transported finished iron products.

During the 1840's, Asa Packer was a member the Pennsylvania state legislature. He was a five term Carbon County Court Judge and a two term U. S. Congressman. In 1868, he was the Democratic nominee for President of the United States.

He is best remembered as the founder of Lehigh University.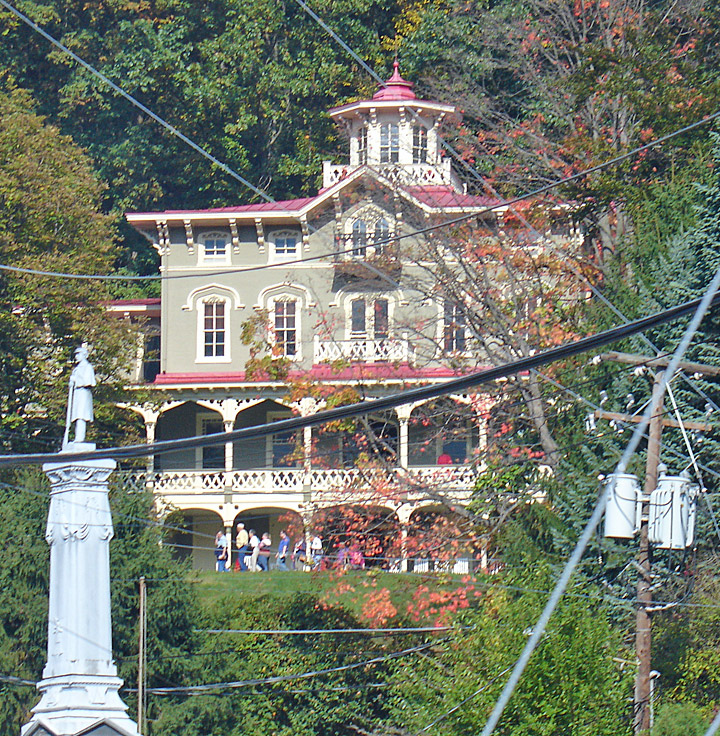 Mansion on the hill above the town of Jim Thorpe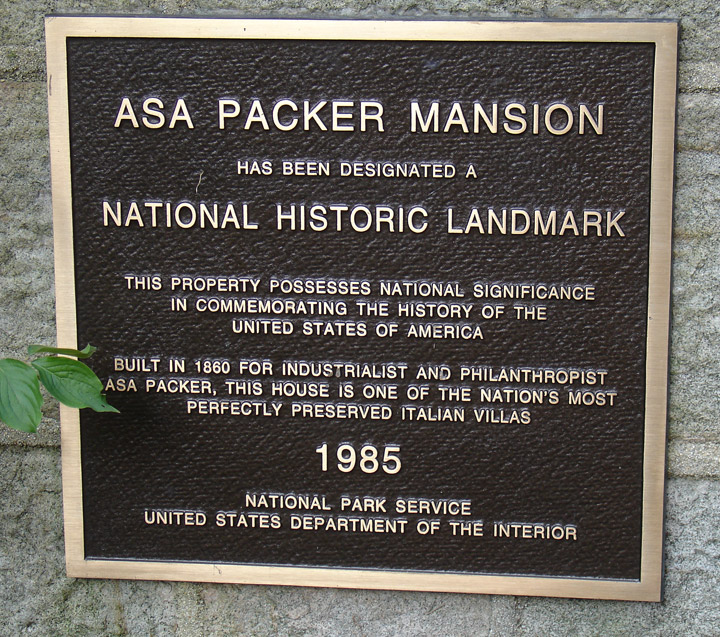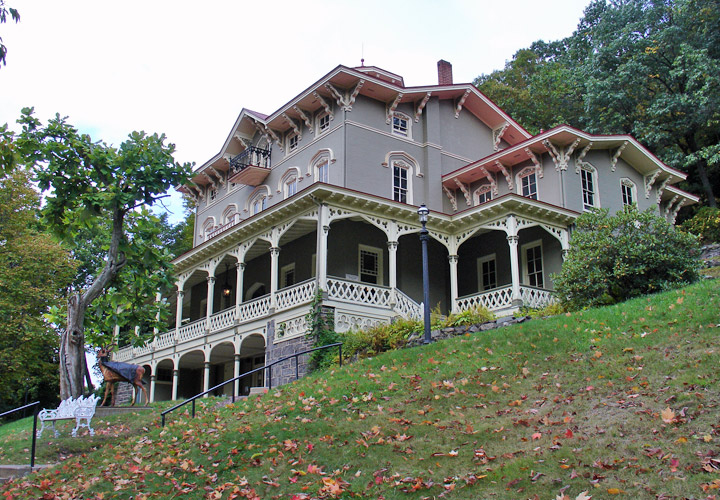 Asa Packer Mansion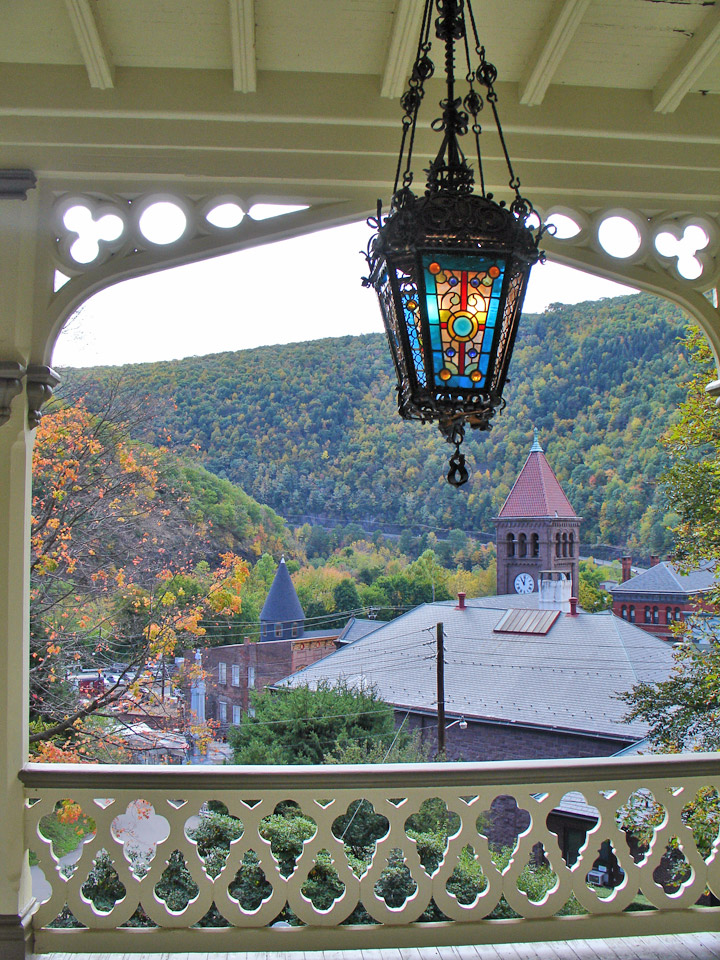 view of the town from the front porch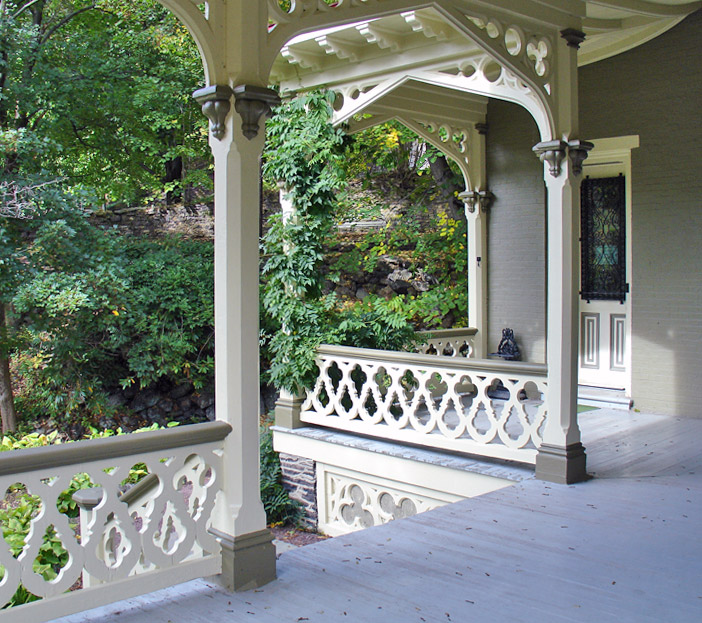 the house nestled into the hill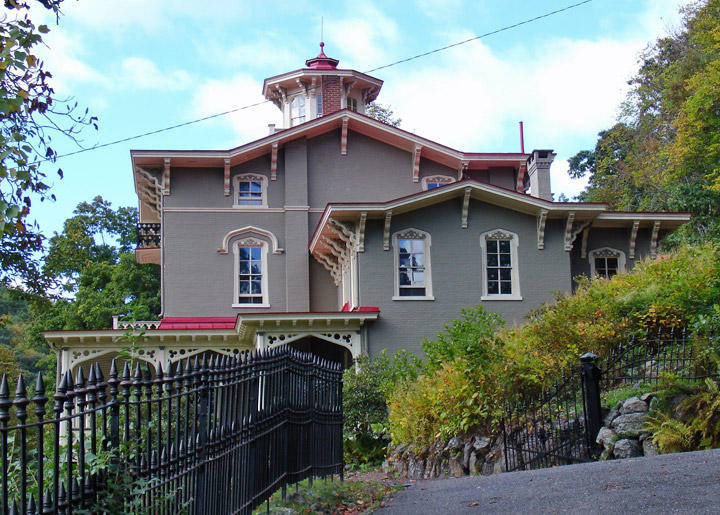 the kitchen and the servants quarters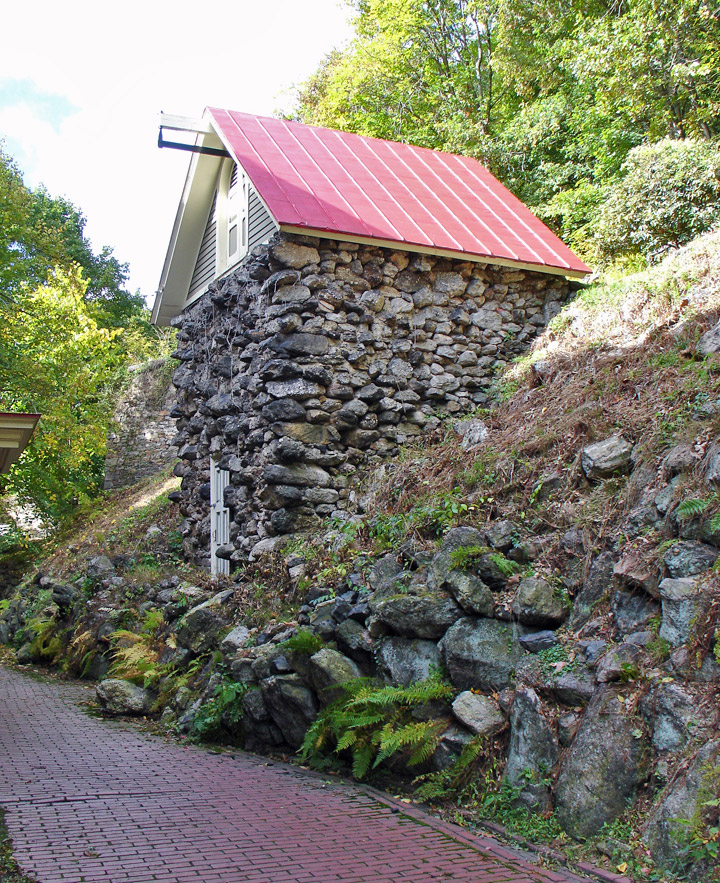 ice house built into the hill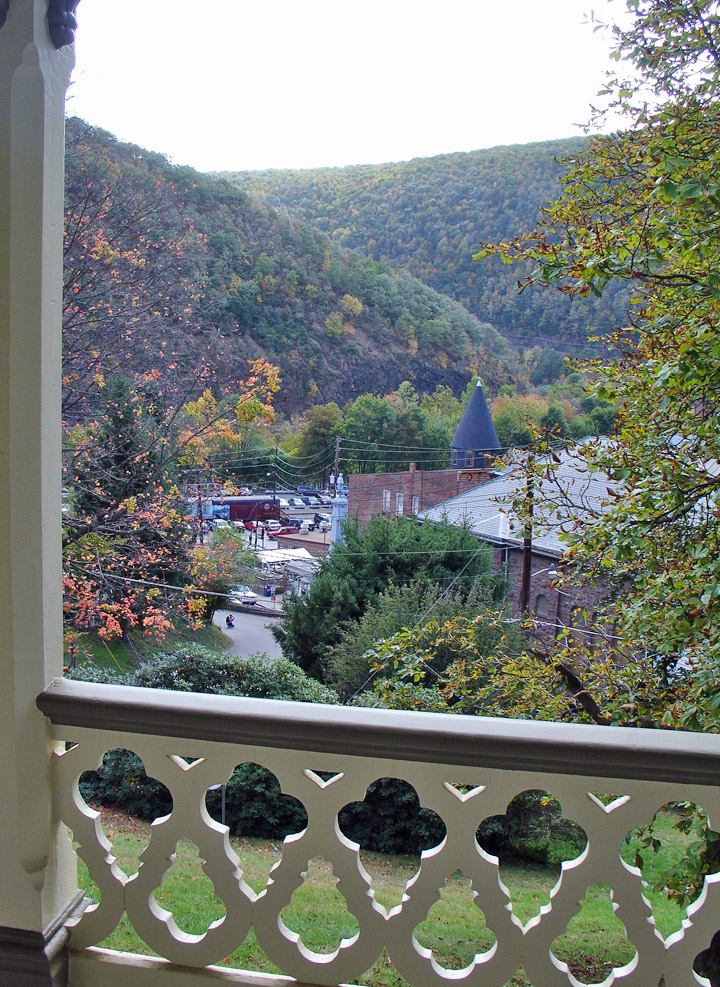 view of the town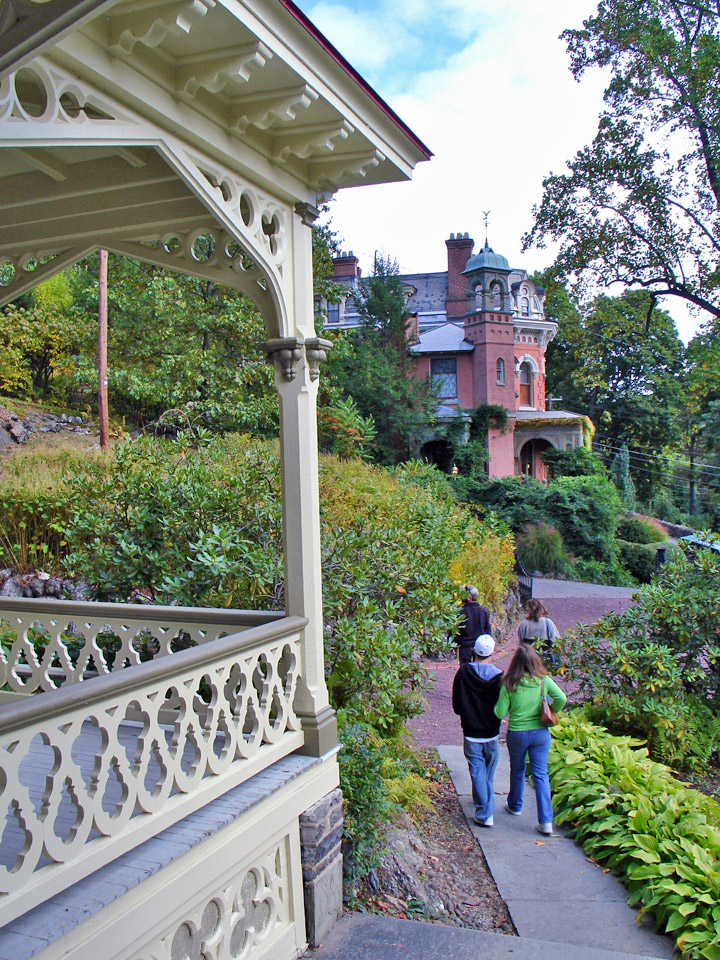 next door is the mansion built by his son, Harry
---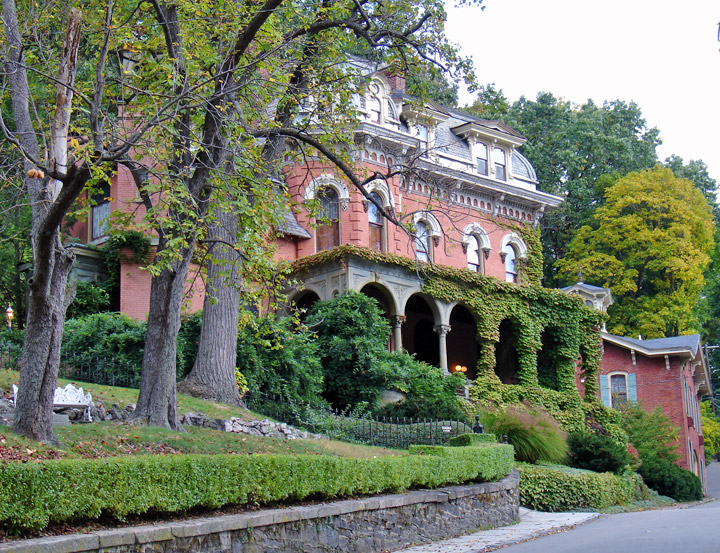 Harry Packer Mansion, now a Bed and Breakfast accommodation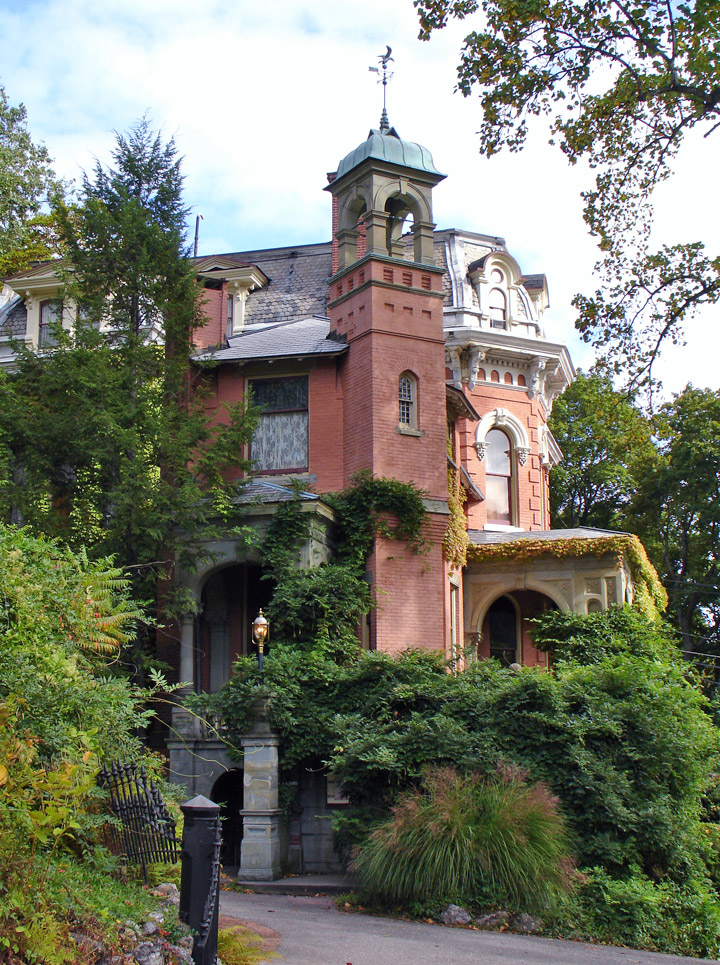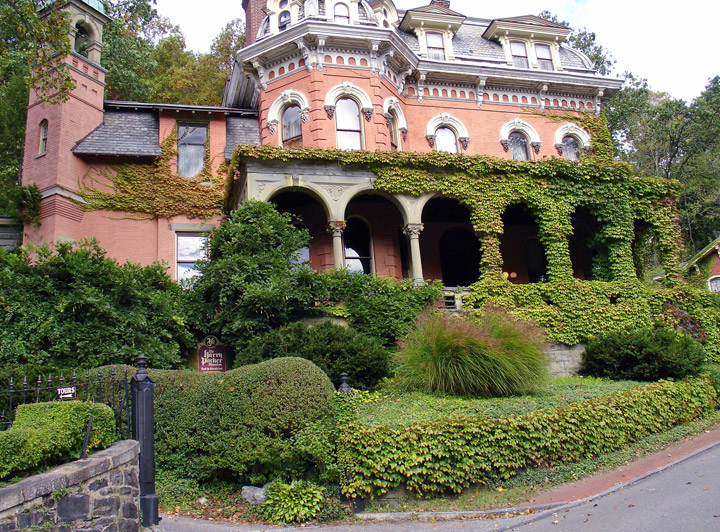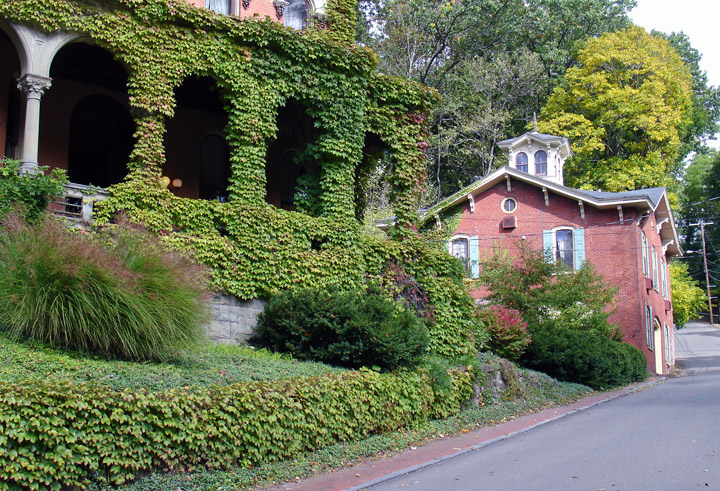 the carriage house on the right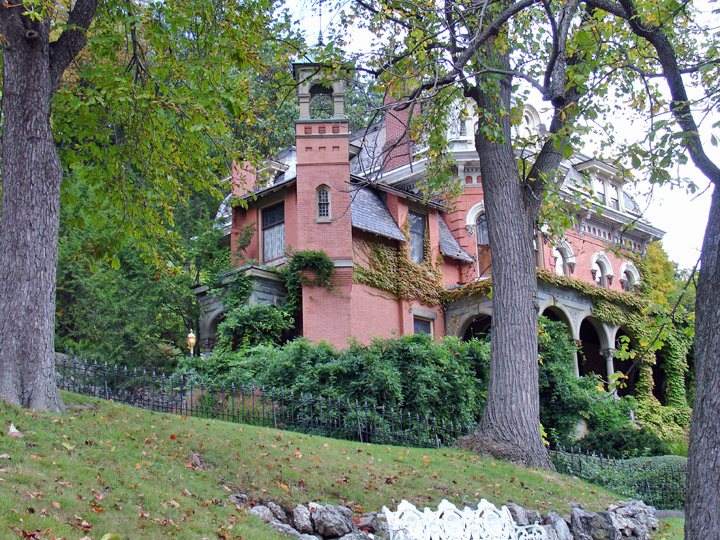 ---
---