2004 Rose Bowl parade
since it is a long parade route some of the floats
loose their self motion and qualify for the
Breakdown Lane
being pulled by a tow truck

One Man Band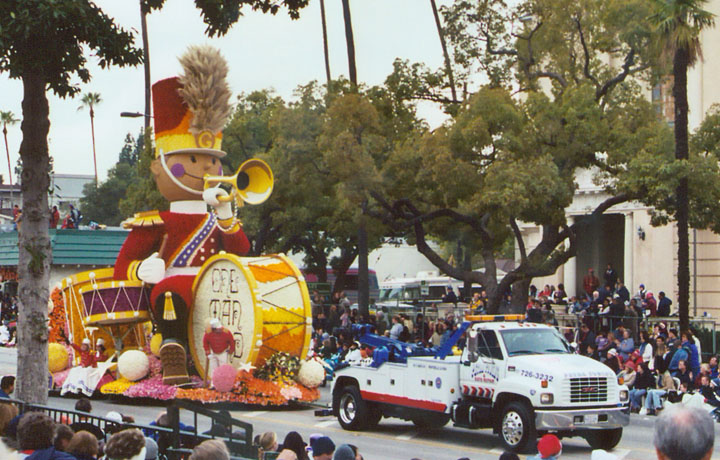 With drums, cymbals and bugle within reach, Glendale's "One Man Band" does it all, with only one desire — to produce Music Music Music. This 35-foot tall music man wears a bright uniform created with whole red carnations and tops it off with a hat and a pampas grass plume. The instruments include a bugle covered in yellow strawflower and a drum that features a variety of colored strawflower and powdered rice on the drum head. Roses, carnations, iris and chrysanthemums cover the bed of the float, which is decorated entirely by volunteers from the city of Glendale.

Taiwan's Sounds of Joy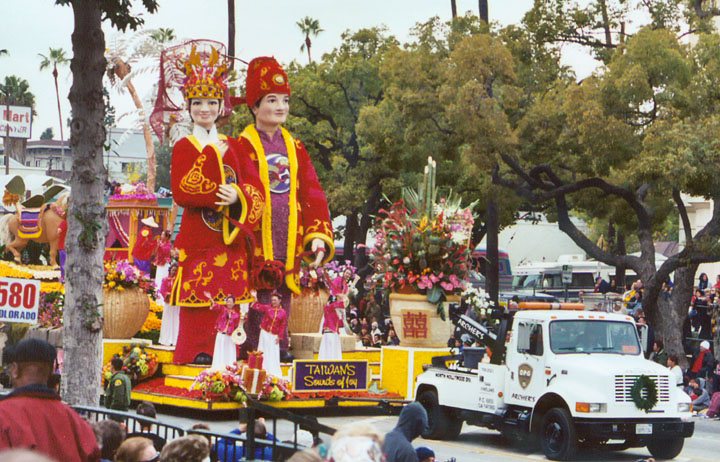 China Airlines presents a beautiful bride and her handsome groom standing 21 feet high in dazzling wedding robes of brilliant red carnations and golden button mums. The bride's delicate headdress is crafted of hybrid vanda orchids, baby roses, gold strawflower and heliconia petals. An entourage of musicians and attendants follow as they pass through a tropical garden featuring 30-foot high palms covered with the bright white of shaved coconut, featuring lavish displays of dendrobium orchids. In the garden below are the red and fuschia hues of roses, gerheras and antherium mixed with the gold tones of lilies, iris and orchids.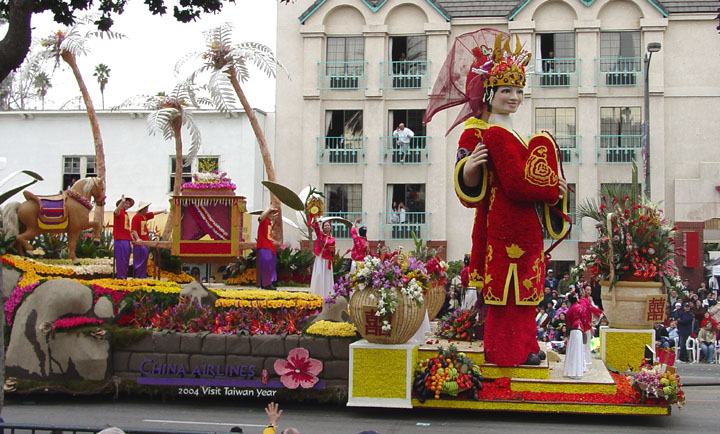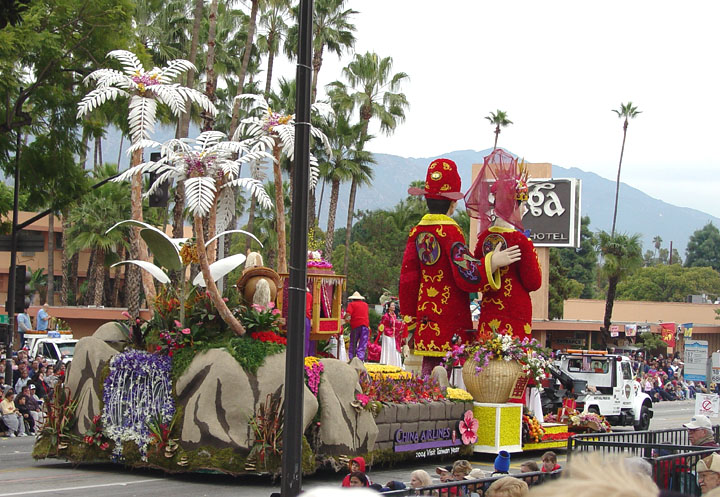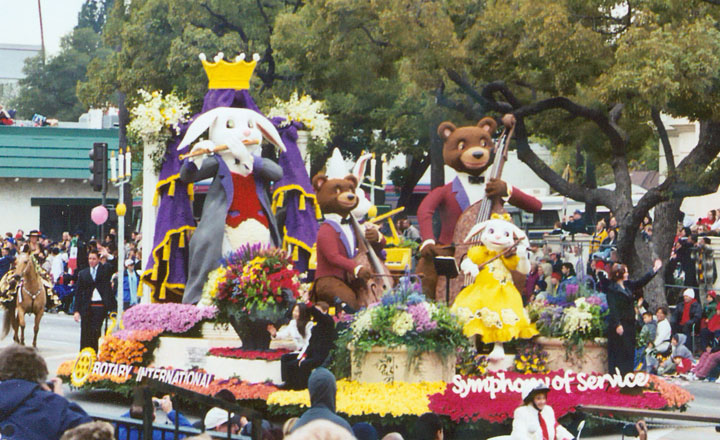 Rotary's "Symphony of Service" depicts a garden stage where a string quintet of bears and rabbits are playing a concert. The float uses nearly 15.000 roses and thousands of other floral materials including carnations, iris, gerbera daises, strawflower, statice, crushed walnut shell, coconut, cranberry seed, onion seed, sesame and sweet rice. Gladiolas and orchids create the look of the water fountain and ornamental cabbage makes up the floral ruffle encircling the deck of the float.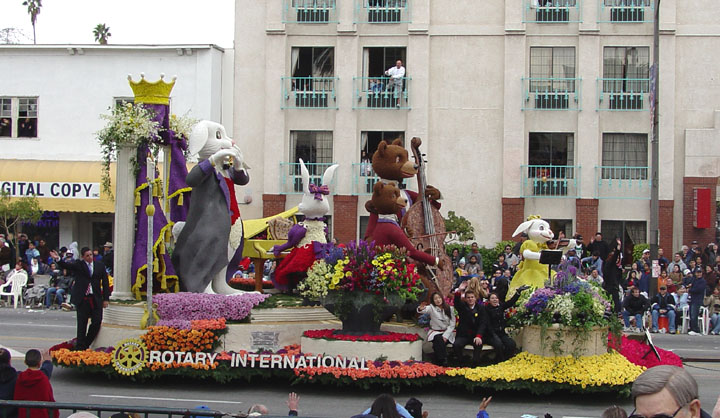 Photos of this float being decorated
Unit descriptions taken from material supplied by the Pasadena Tournament of Roses in their parade program.