Calico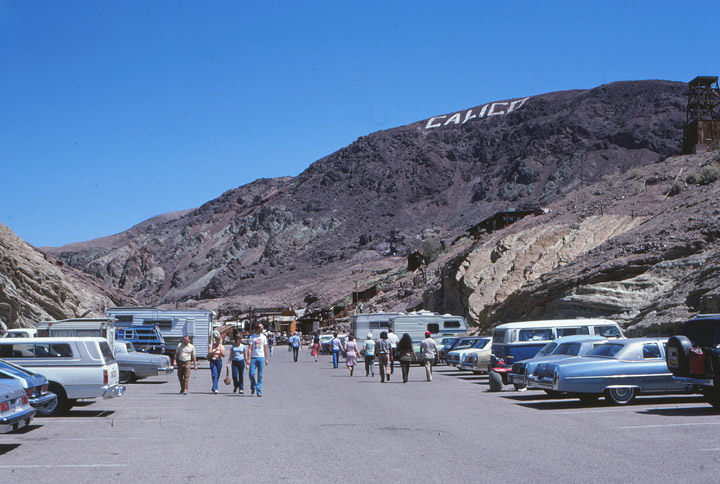 Arriving at Calico in 1981, its 100th anniversary
Calico is a ghost town located in the Mojave Desert region of Southern California. Founded in 1881 as a silver mining town, today it is a county park. It is located in unincorporated San Bernardino County off of Interstate 15, 3 miles from Barstow. Giant letters spelling CALICO can be seen on the Calico Mountains behind the ghost town from the freeway.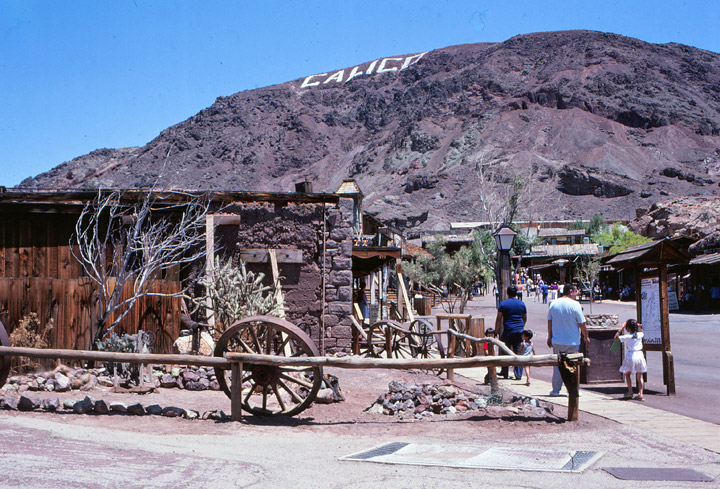 At its height, Calico boasted a population of 1,200 people, and over 500 silver mines. Now however, the town is populated by no more than 12 people, while the mines are inactive. Besides the usual assortment of bars, brothels, gambling halls and a few churches, Calico also supported a newspaper, the Calico Print. During the mid 1890s the price of silver dropped and Calico's silver mines were no longer economically viable. With the end of borax mining in the region in 1907 the town became completely abandoned. The last original inhabitant of Calico before it was abandoned, Mrs. Lucy Bell Lane, died in the 1960s. Her house remains as the main museum in town.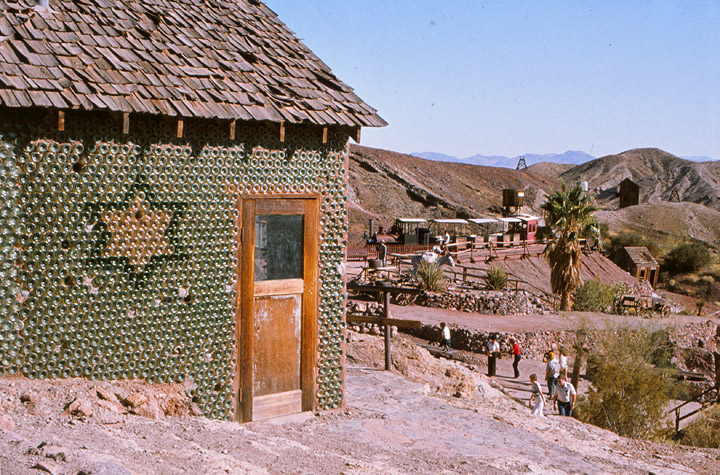 house constructed with used bottles
In 1951, Walter Knott, founder of Knott's Berry Farm, purchased the town and began restoring it to its original condition referencing old photographs. Though five of the original town buildings exist today, many others were recreated as replicas of their originals on preexisting foundations.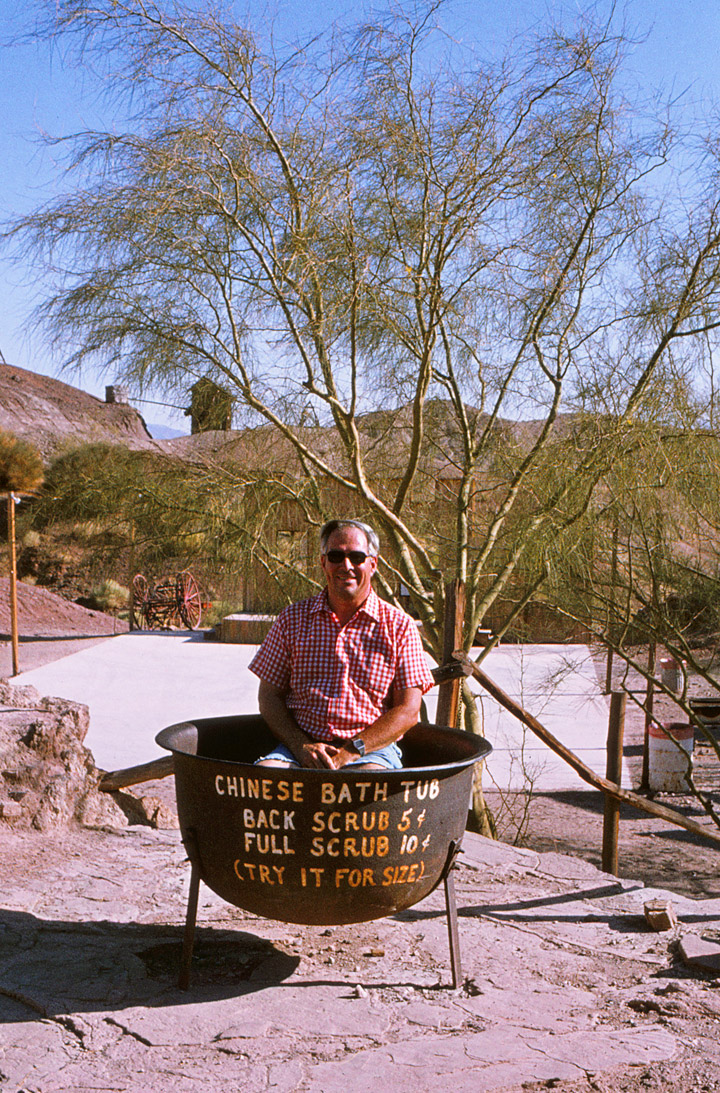 "The Traveler" in the Chinese Bath Tub
In 1966, Walter Knott donated the town to San Bernardino County, and Calico became a county regional park.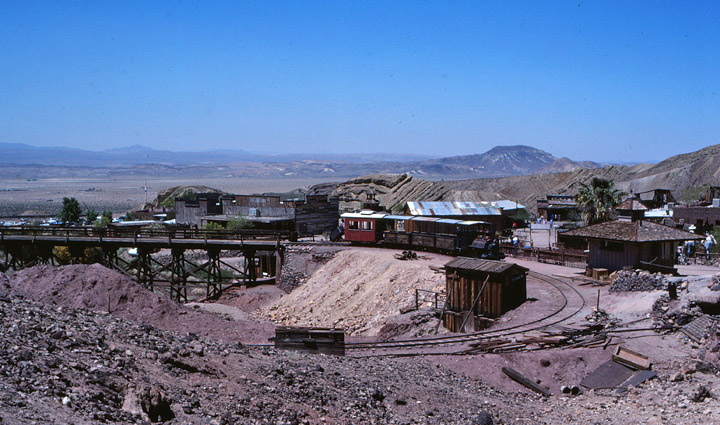 Calico & Odessa Railroad
Today, the park operates mine tours, gunfight stunt shows, gold panning, a restaurant, the Calico & Odessa Railroad and a number of general merchandise stores. It is open daily, and requires an entrance fee. During the tours, one may see silver ore so rich that there are gray spots of silver in the rock.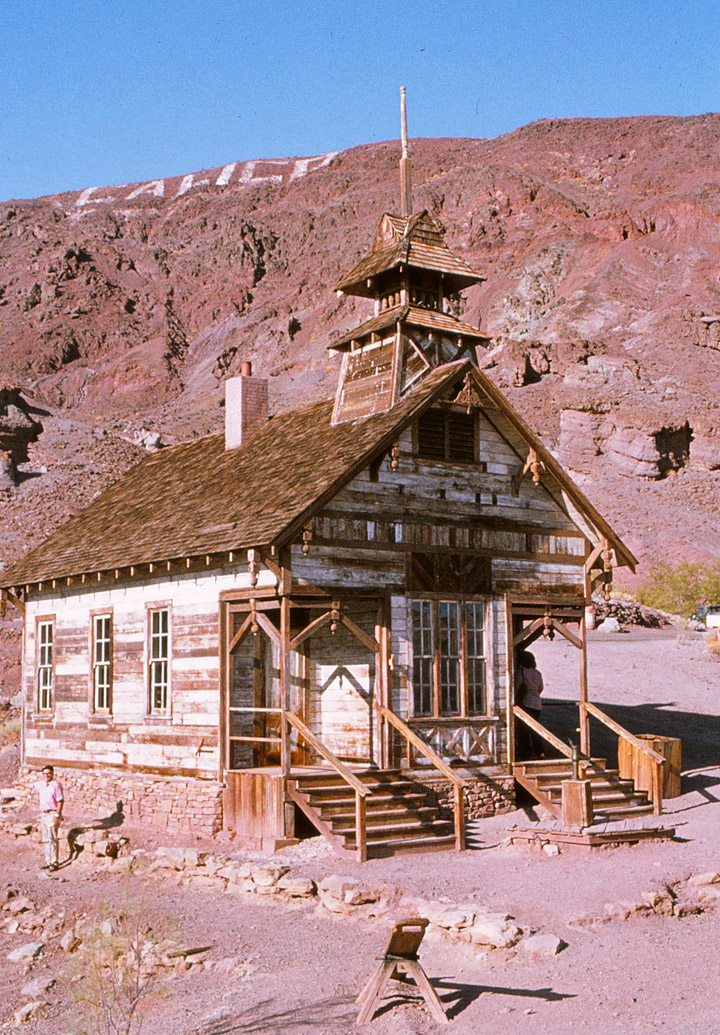 Some believe that Calico is haunted by the spirits of miners. The town was the basis for the Kenny Rogers and the First Edition album The Ballad of Calico.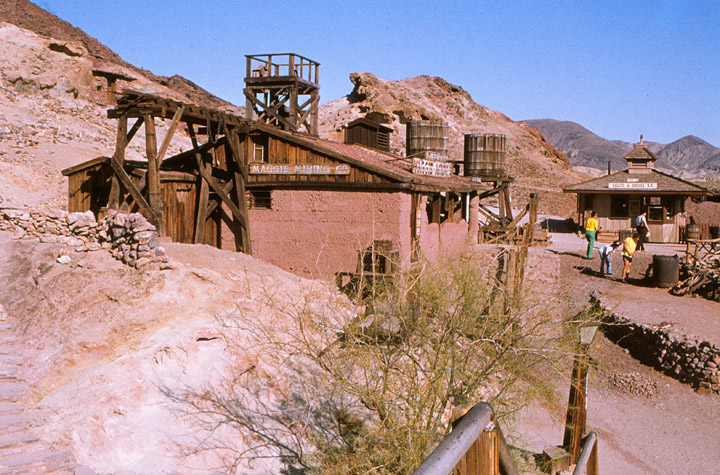 the mine
Calico is a registered California historic monument, and is one of a number of ghost towns in California (other examples are Drawbridge and Bodie). It is the "official state silver rush ghost town" of California.
Text from Wikipedia
---
---