Akeley Statues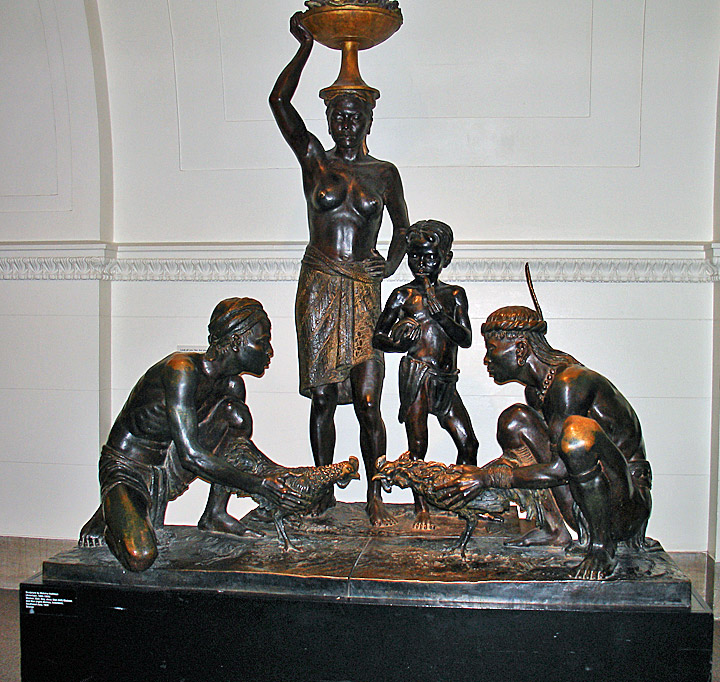 the cock fight
Malvina Hoffman (June 15, 1887 – July 10, 1966), was an American sculptor, made famous by her life-size sculptures.

Malvina Hoffman was born in New York City, the daughter of concert pianist Richard Hoffman. She gravitated towards sculpture at an early age and by the age of 14 was taking classes at the Art Students League of New York. She later received help from the sculptors Herbert Adams, George Grey Barnard and Gutzon Borglum, a friend of her family. Another family friend, Alexander Phimister Proctor, allowed her the use of his MacDougal Alley studio for a summer.

In 1910 she moved to Paris and eventually was accepted as a student by Rodin. He convinced her to return to New York and spend a year dissecting bodies at the College of Physicians and Surgeons. The education she received there was to pay off when she embarked on her ambitious project to sculpt the Races of Mankind. While working for the Red Cross during and after World War I she traveled to Yugoslavia where she first met sculptor Ivan Mestrovic with whom she was to study a decade later.

In 1930 she began working for the Field Museum of Natural History in Chicago, Illinois, sculpting life-sized statues of the various races and eventually completed 105 heads and full-length figures. These were initially set up in the Hall of Man and the stories of her trip to track down the various models for the races form the basis of her first book, "Heads and Tales". During the turbulent 1960s such a presentation of the races was deemed to be racist and the collection was dispersed around the museum, much of it, unfortunately, being relegated to storage.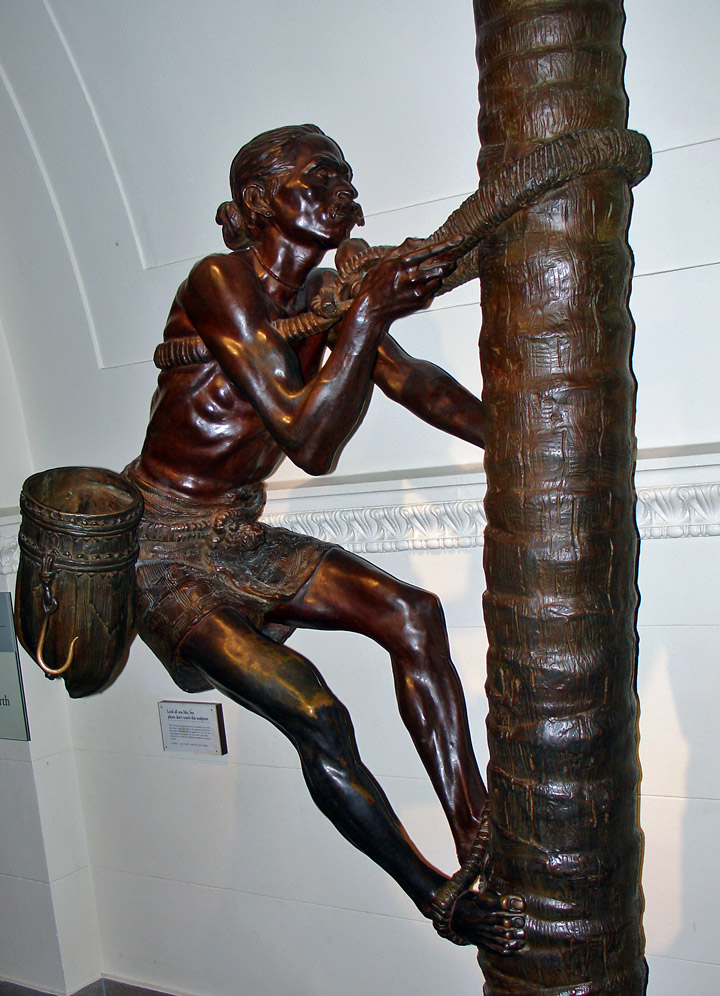 climbing the palm tree
Following World War II, Hoffman was chosen to execute sculpture for the Epinal American Cemetery and Memorial near Vosges, France. This marks the site of bloody fighting that took place in December 1944 in what became known as the "Battle of the Bulge." It is likely that Hoffman was picked to do this because of the very active role she had played in the Red Cross during both WWI and WWII and it is also perhaps symbolically meaningful because the Germans destroyed several of her works that were located in Paris during their occupation.

Throughout her career dancers fascinated Hoffman and they form the subject matter for several of her well-known pieces. Many of her works were portrait busts: both of significant persons of the time and of working class people that she came in contact with.

Malvina Hoffman died in her studio in New York City.
Text from Wikipedia
---
---