Lawry's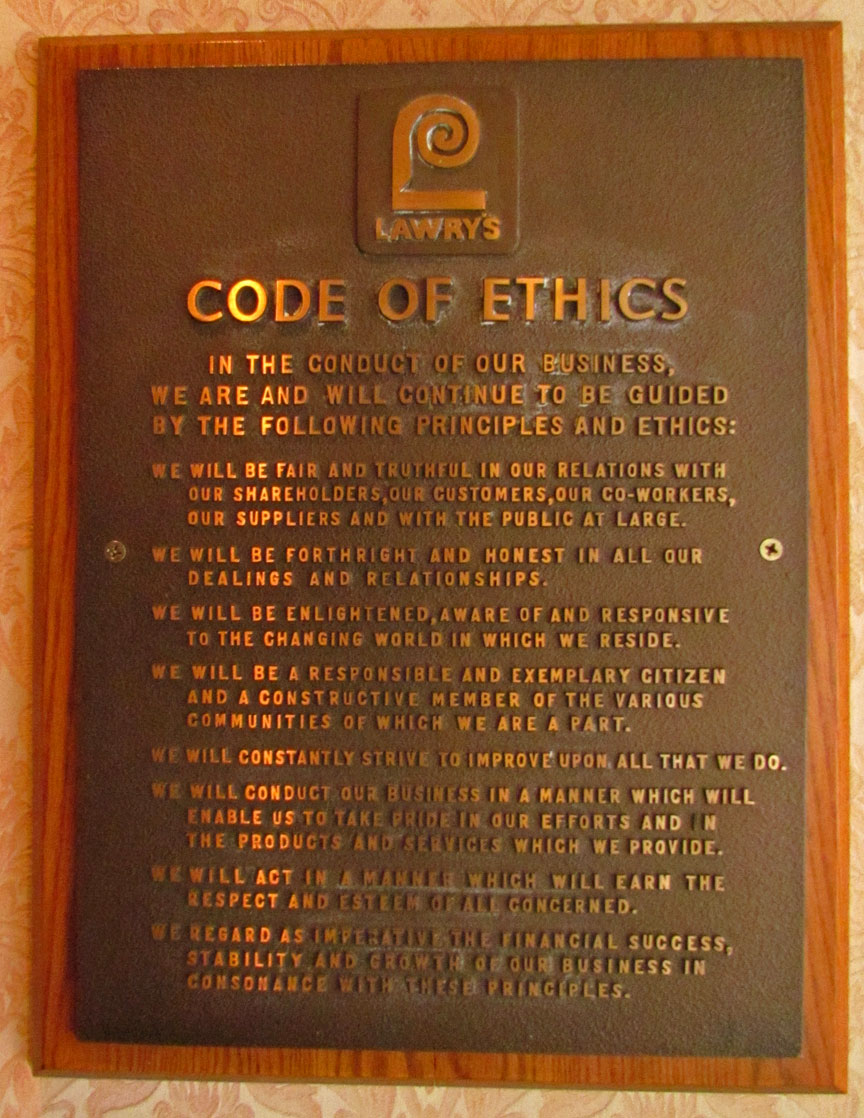 Lawry's The Prime Rib is a high-end, gourmet restaurant chain. The original location on Restaurant Row on La Cienega Boulevard in Beverly Hills, California, was founded by Lawrence L. Frank and Walter Van de Kamp and opened in 1938. It is still operated by the Frank and Van de Kamp families.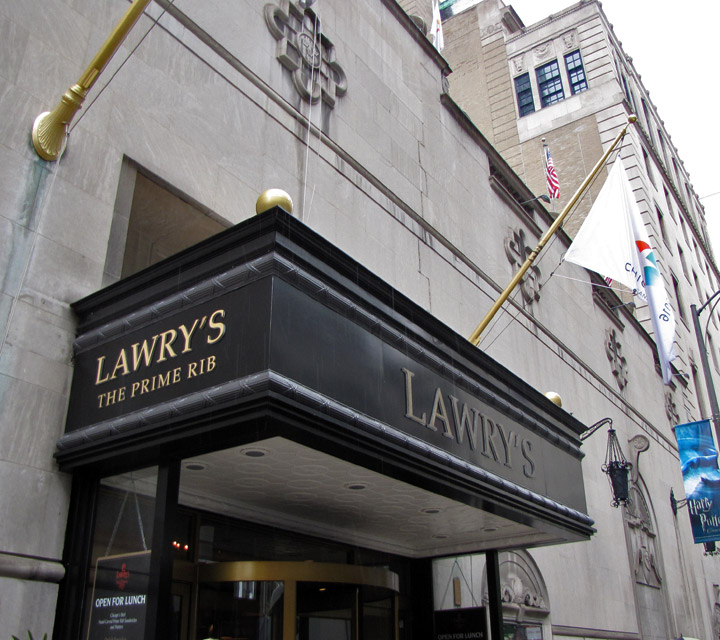 Lawry's restaurant
L. Hamilton McCormick, author, inventor and scientist, was born in Chicago, May 27, 1859. He was an inventor of harvesting machinery of various kinds and for different purposes. His mansion, near downtown Chicago, has been the home of the Chicago Lawry's restaurant since the mid-1970s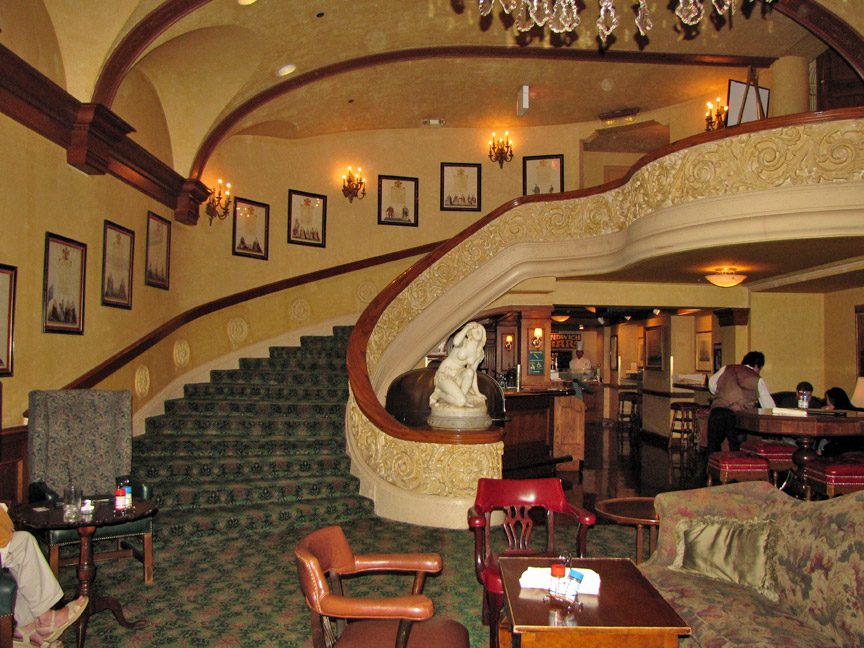 interior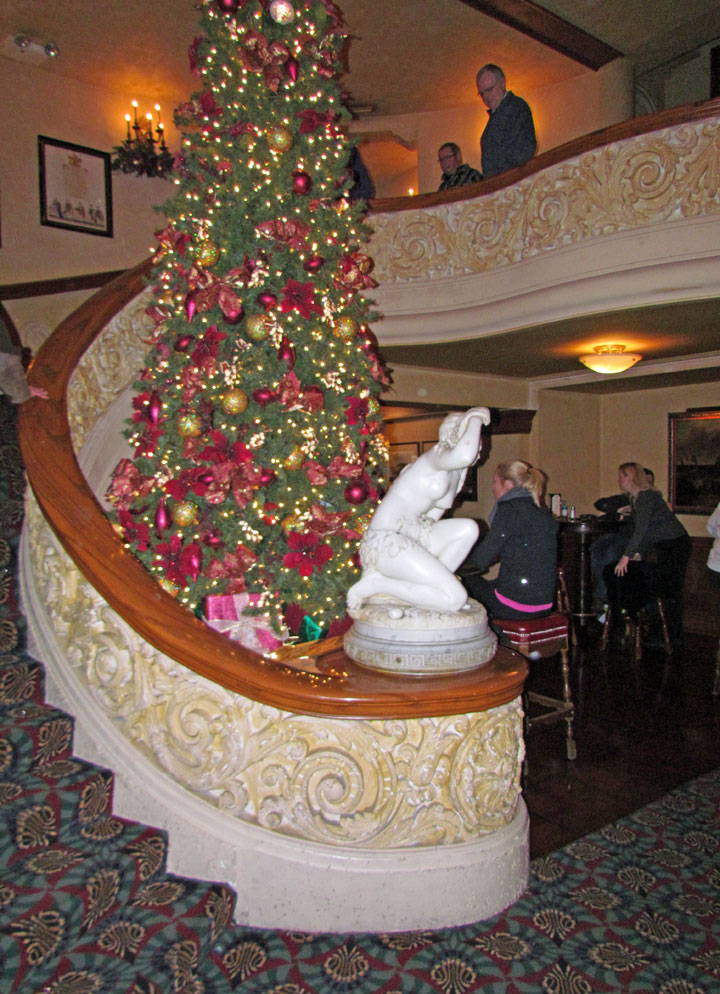 at Christmas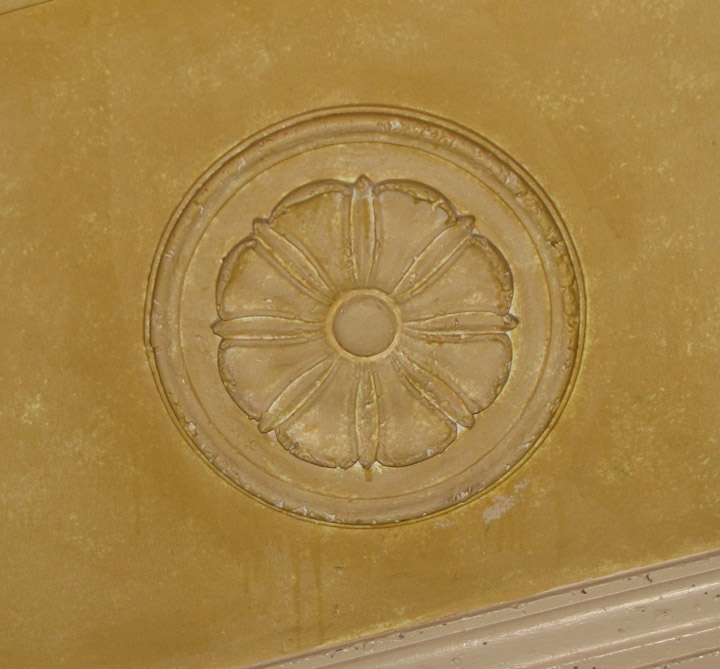 along the stairway, the plaster medallions from
the 1893 World's Colombian Exposition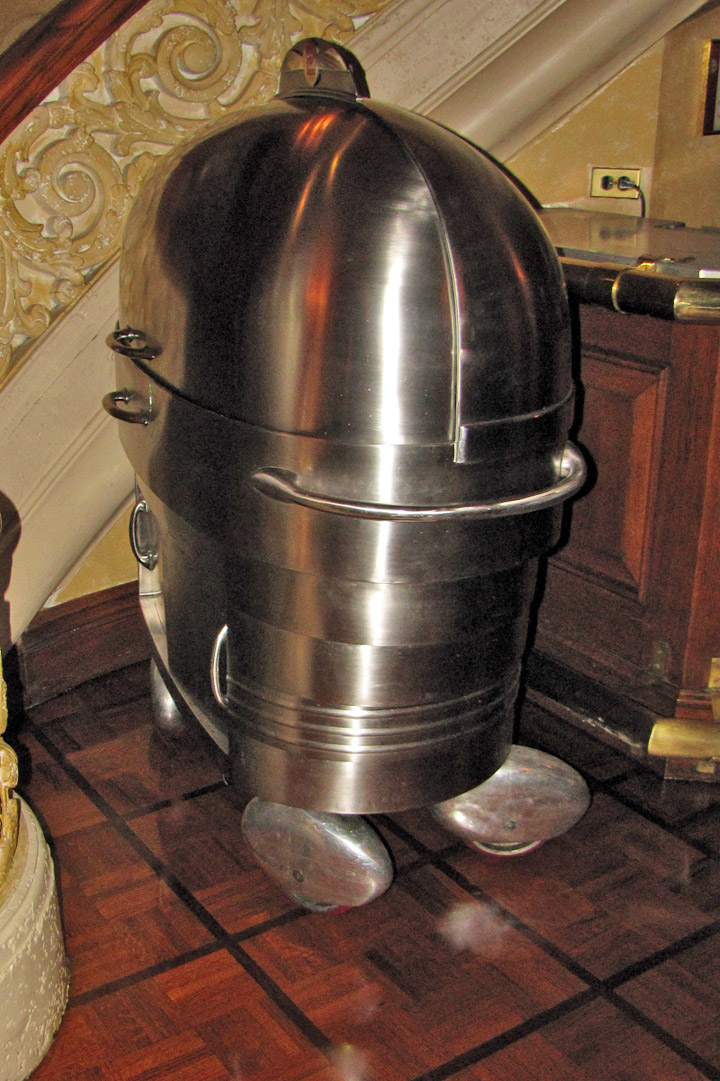 the server for "the Prime Rib"
dining area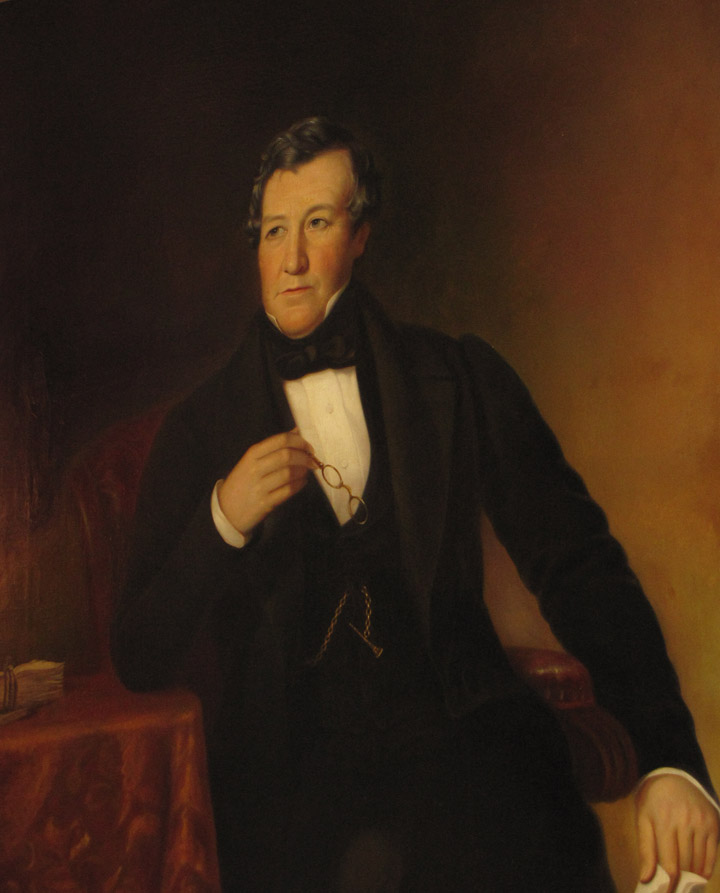 under the eyes of a gentleman

For many years, Lawry's, which can be described as a carvery, was unique among restaurants in having but a single entrée (or main course) on its menu, standing rib roast. It now serves a few additional entrées (namely vegetarian specials and lobster tails), but is still generally considered to be a roast beef restaurant. The roast beef at the restaurant is served from a large silver cart pushed from table to table, where the meat is then carved to order.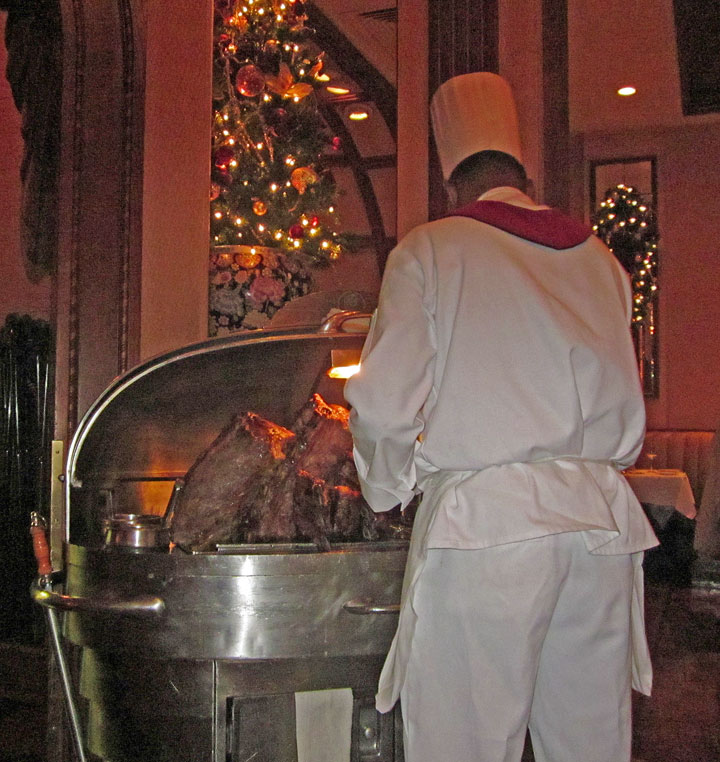 prime rib served from the large silver cart
Along with roasted prime ribs of beef, the restaurant is known for its Yorkshire pudding and signature "spinning salad." A 1953 menu from Lawry's claims that it was also "the first to feature a green salad as an integral part of every meal." The salad, which was introduced by the founders when the restaurant opened in 1938, is prepared tableside by a server who spins a large metal bowl of greens atop a bed of ice. This theatrical showmanship was imitated by other restaurants, notably the Blackhawk restaurant in Chicago.
their famous seasonings
In 1938, Lawry's began marketing its seasoned salt in retail stores. This was the beginning of a food products empire that now sells many kinds of seasonings and flavorings under the Lawry's name. These products were sold to Lipton/Unilever in 1979 but were sold to McCormick & Company in July 2008.
Text fron Wikipedia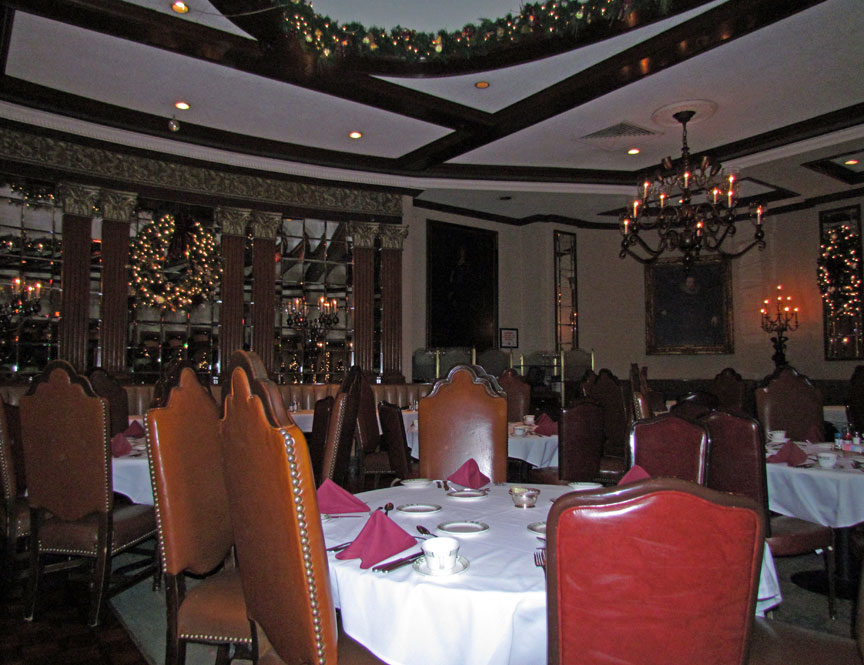 group dining area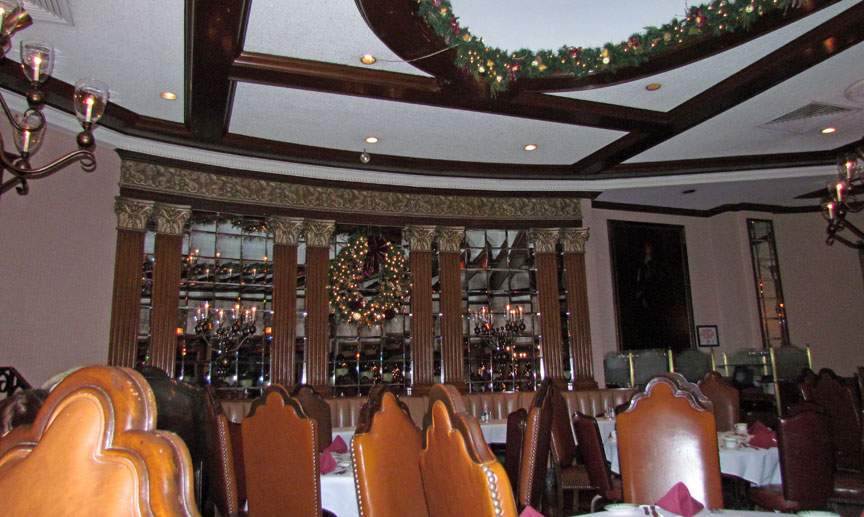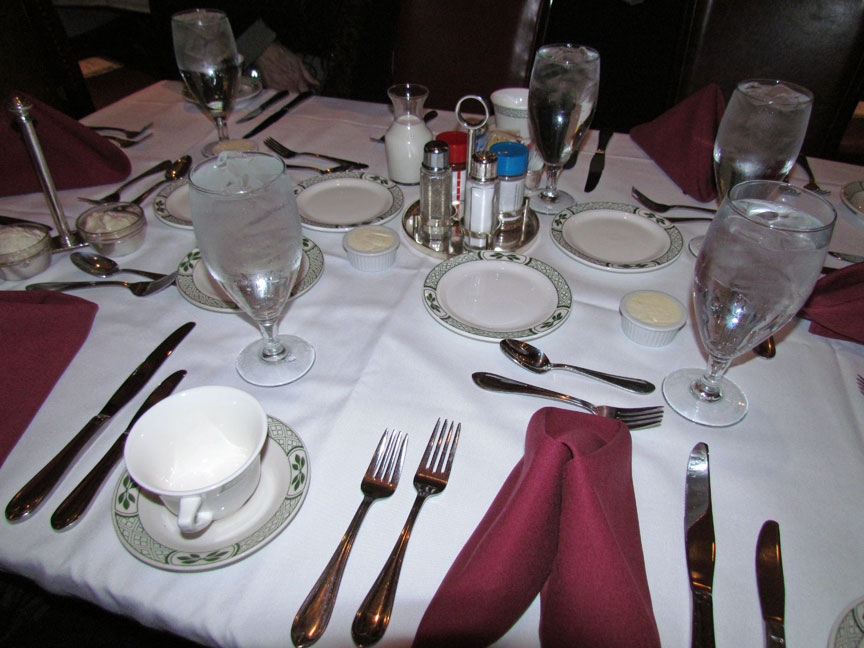 table settings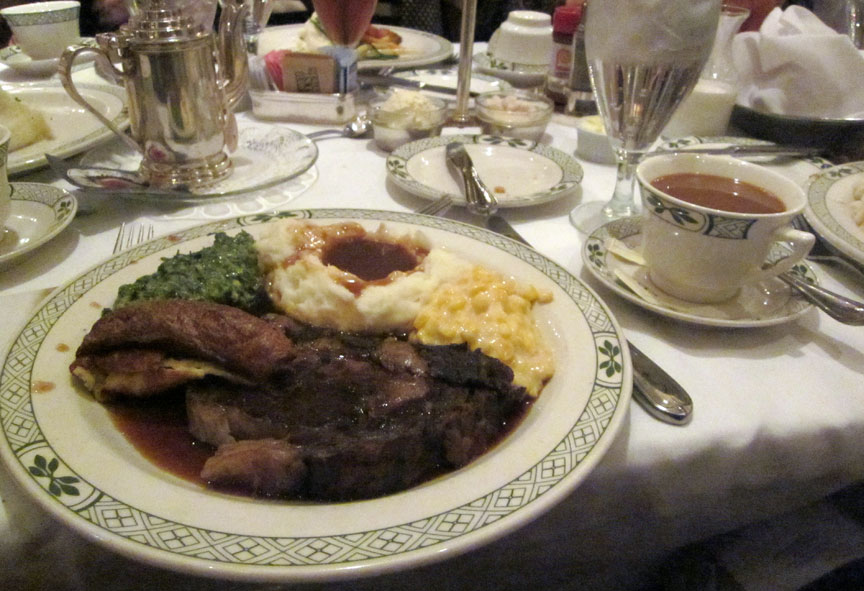 end cut of prime rib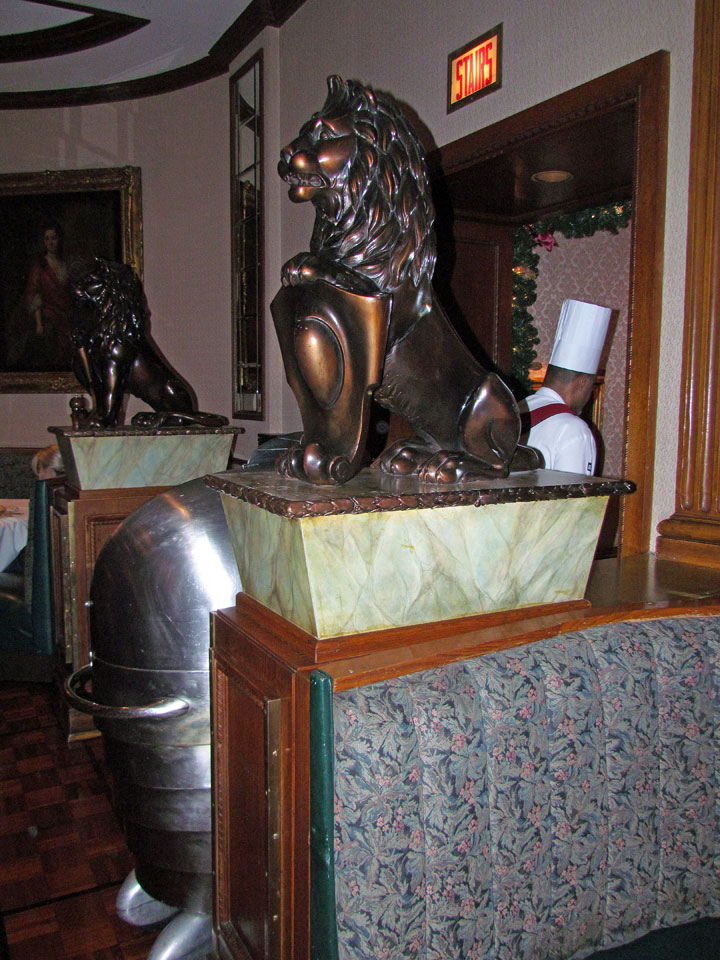 removing the serving cart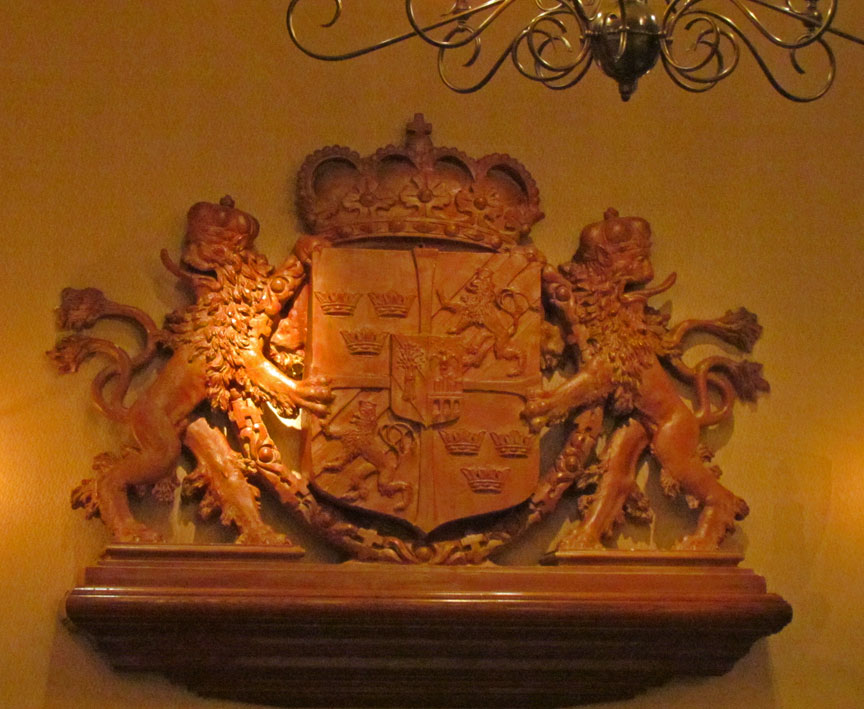 ---
---