Gold Coast

Archbishop's residence
Much of the Gold Coast was originally a Catholic cemetery adjacent to the city's cemetery at North Avenue. In the 1860s, the graves were removed, and by 1880, Chicago had become an archdiocese. Archbishop Feehan, the new archbishop, built a mansion for himself on church property.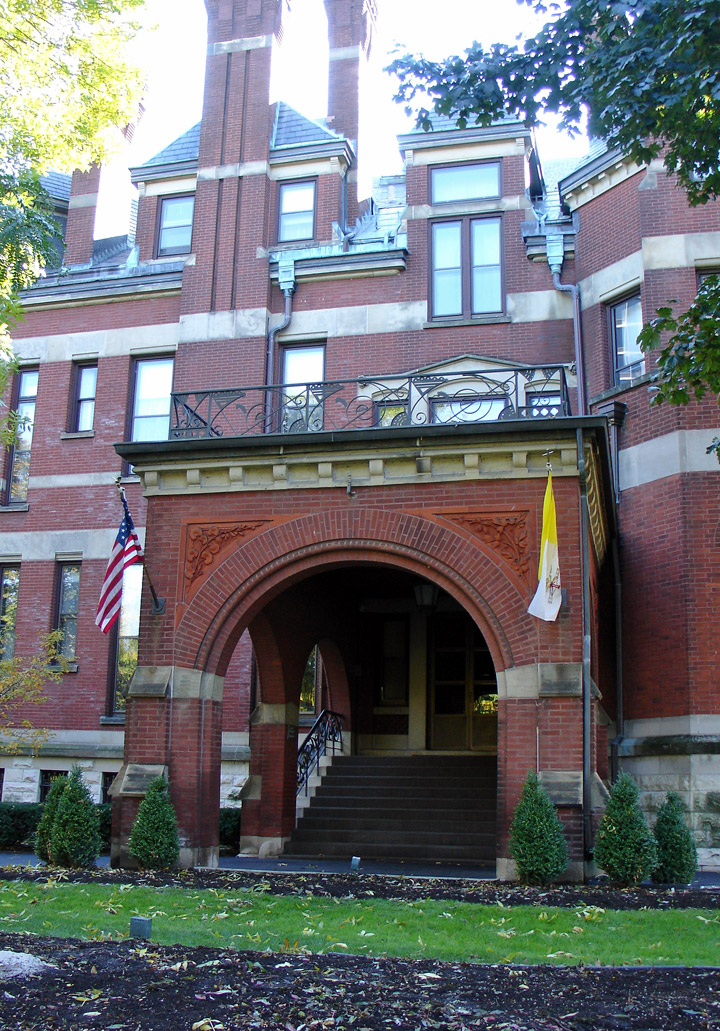 Vatican flag at the Archbishop's residence
In 1882, Potter Palmer bought the land between Banks Street and Burton Place along Lake Shore Drive from the archbishop. Palmer built a "castle" on part of the land and sold the rest to other wealthy Chicagoans for a huge profit. By the early 1900s, many prominent Chicagoans moved to the fashionable north shore, and the Gold Coast was born. The area's fascinating Astor Street, which features Art Deco and other design styles as well as the former homes of Chicago's most prominent families, gained landmark status in 1975.
Although many developers would prefer to replace some of these structures with high-rise buildings, the landmark status protects the homes. Lake Shore Drive, on the other hand, lacks landmark status and high rises line the street.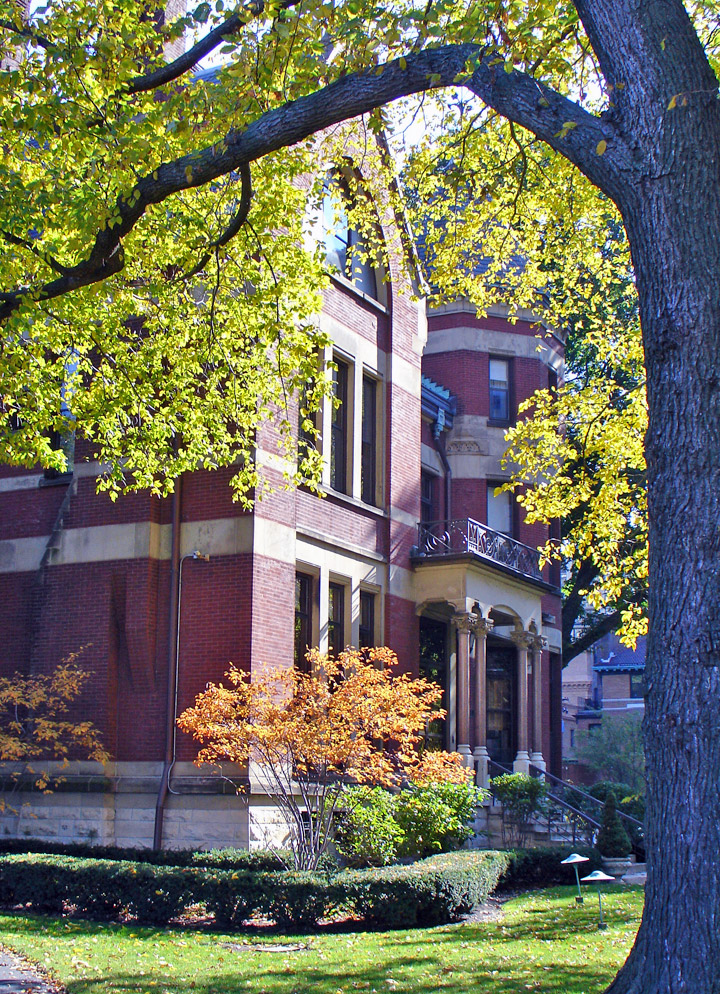 side door of the Archbishop's Residence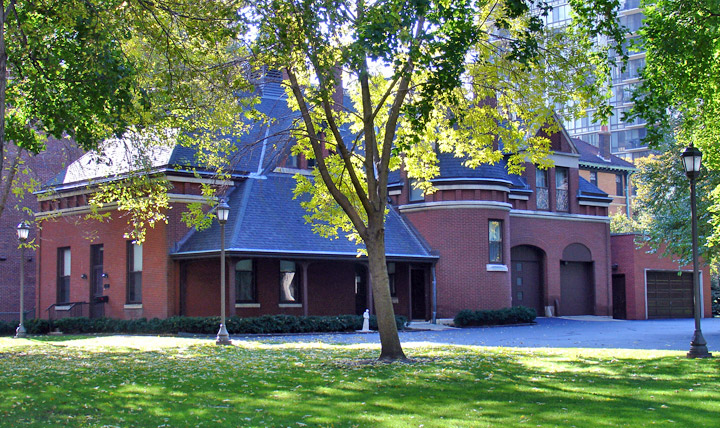 carriage house of the Archbishop's Residence
---
the Gold Coast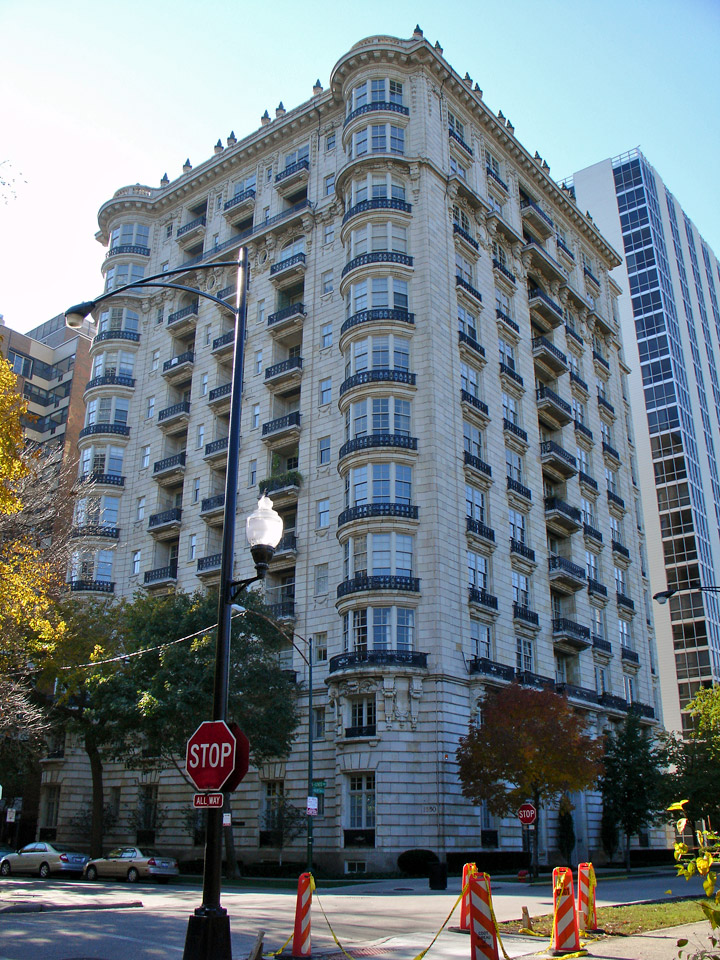 Beaux Arts apartment building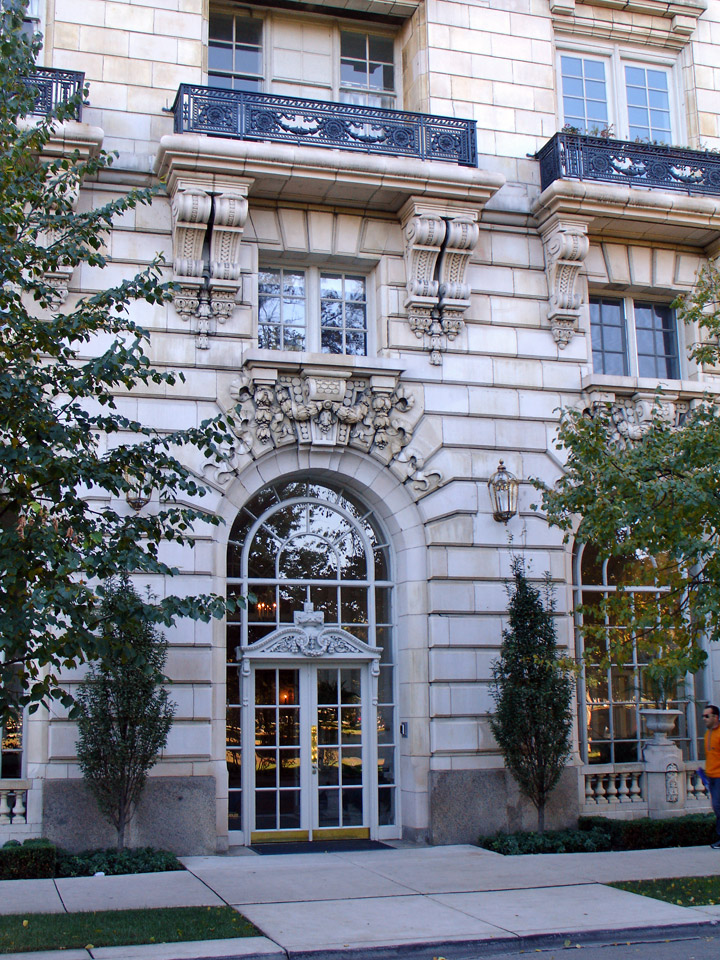 Benjamin Marshall (1912)
streets of Chicago were formerly paved with wood blocks and covered with tar
(led to the fact "streets were burning" during the Chicago fire)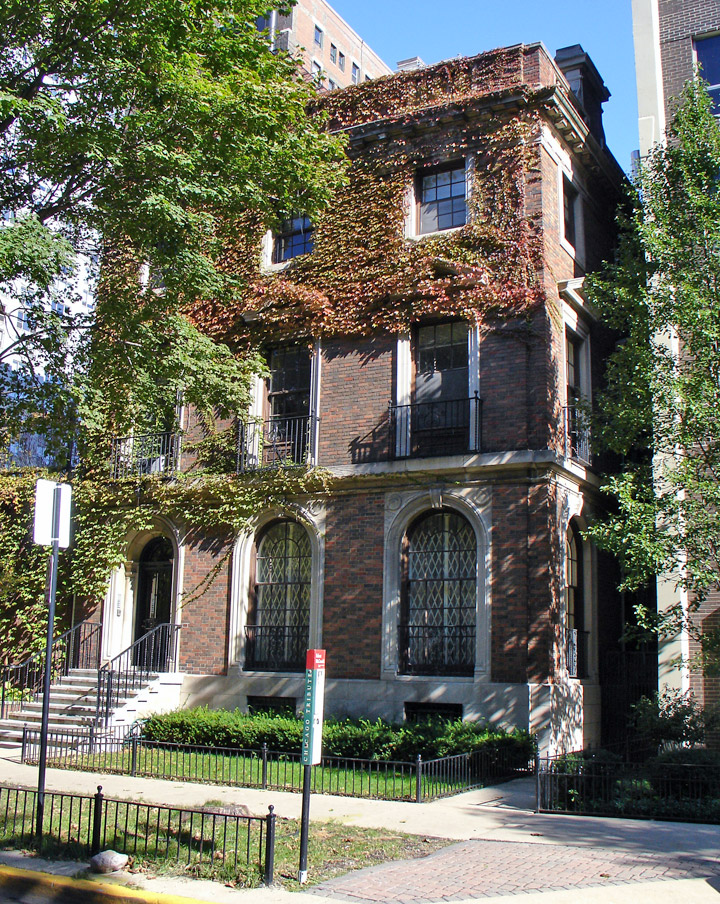 along Astor street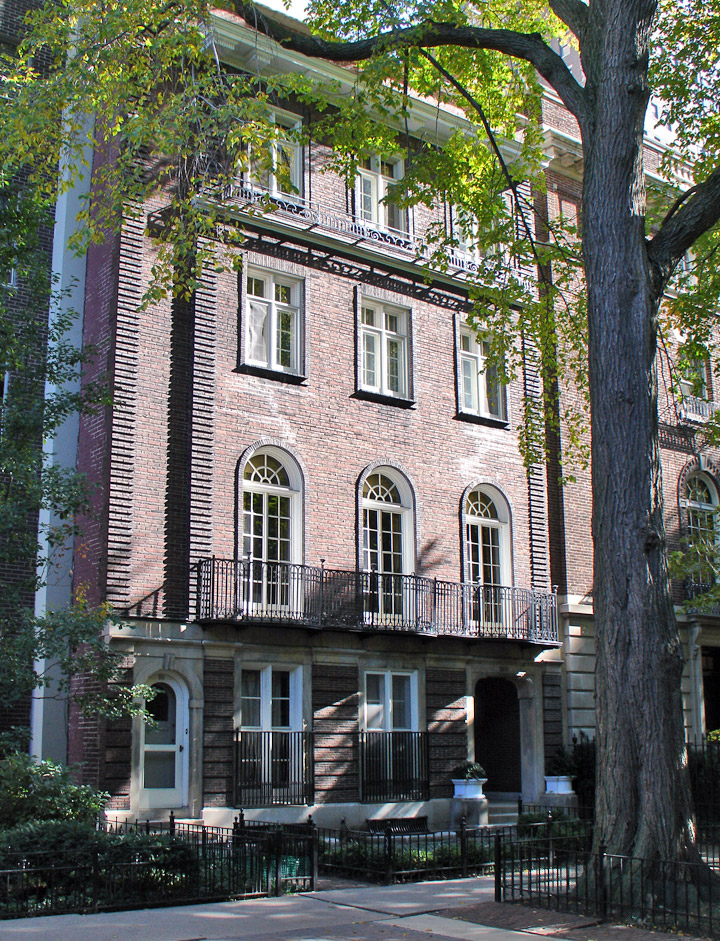 Grand entrance on the right, servant entrance on the left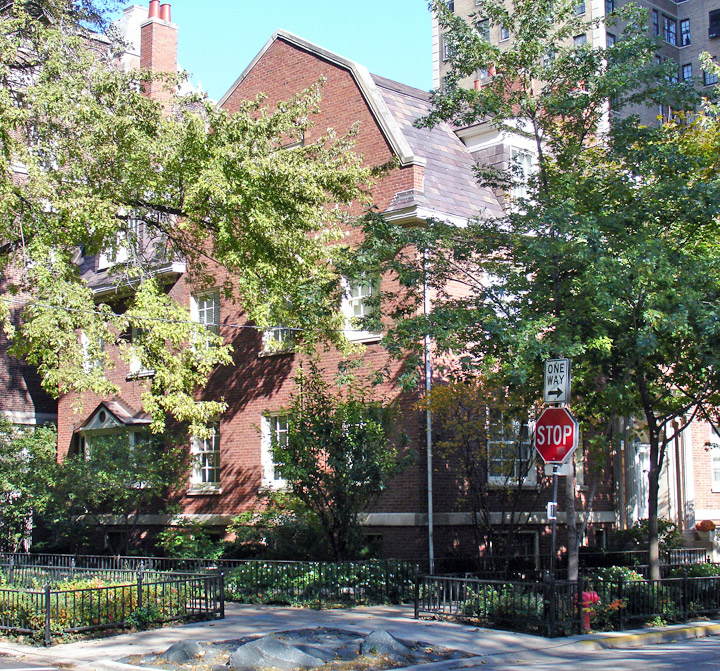 Dutch Colonial design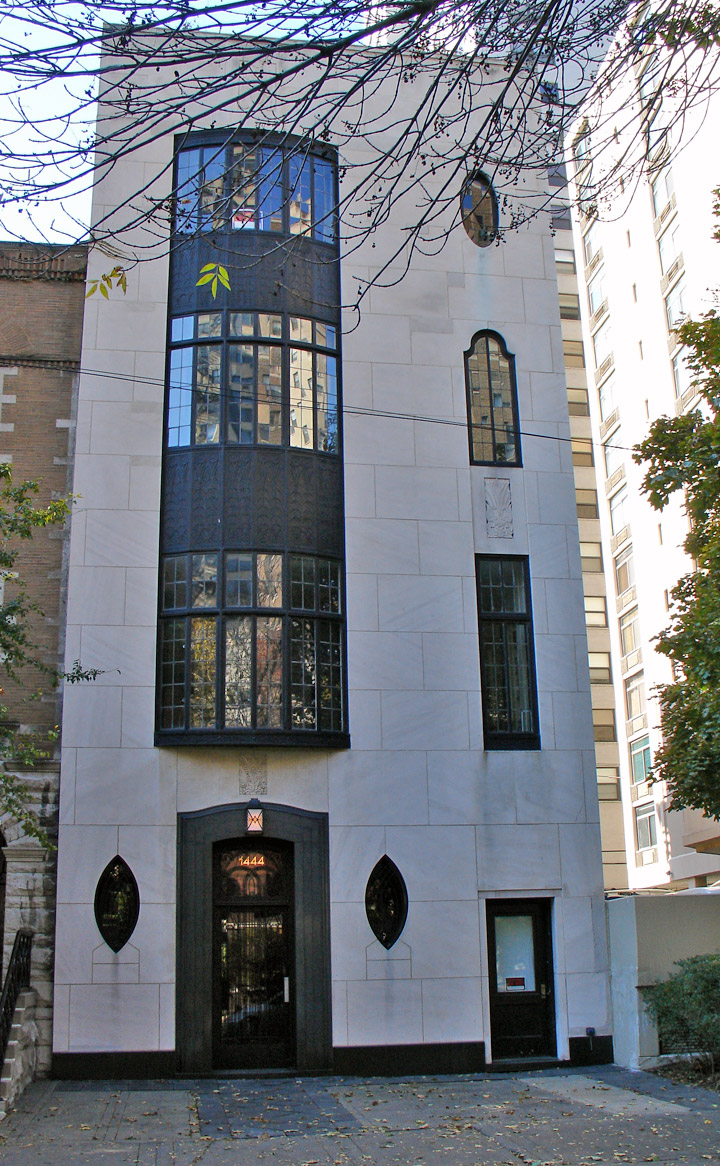 Art Deco home (1929)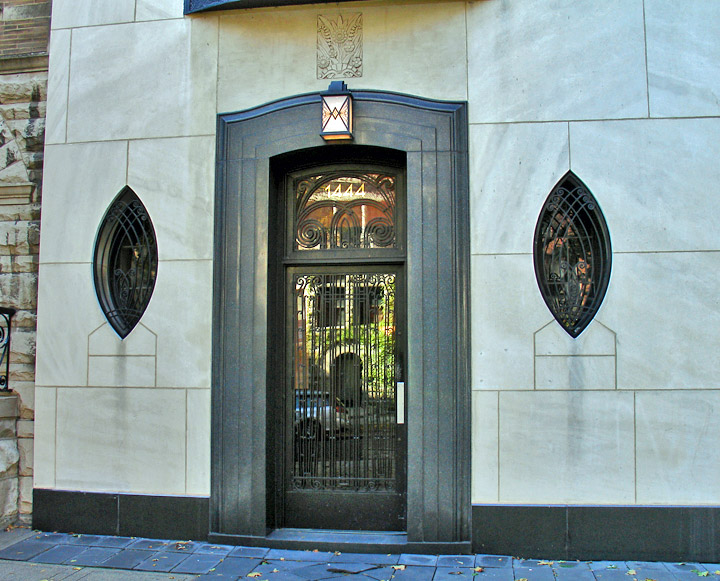 1444 North Astor Street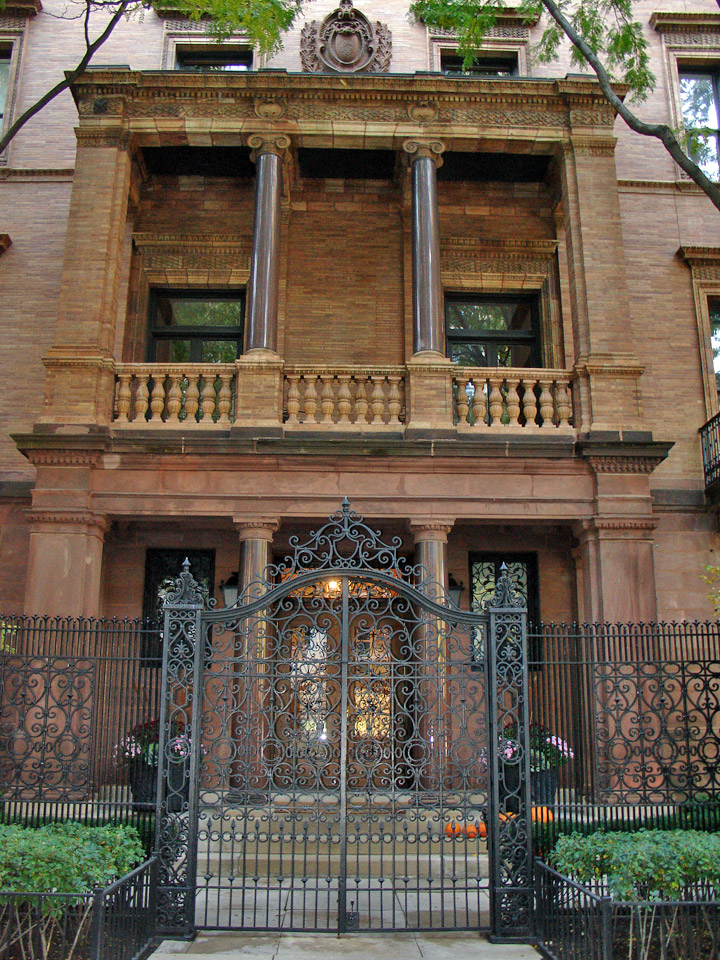 The Patterson-McCormick Mansion (1892)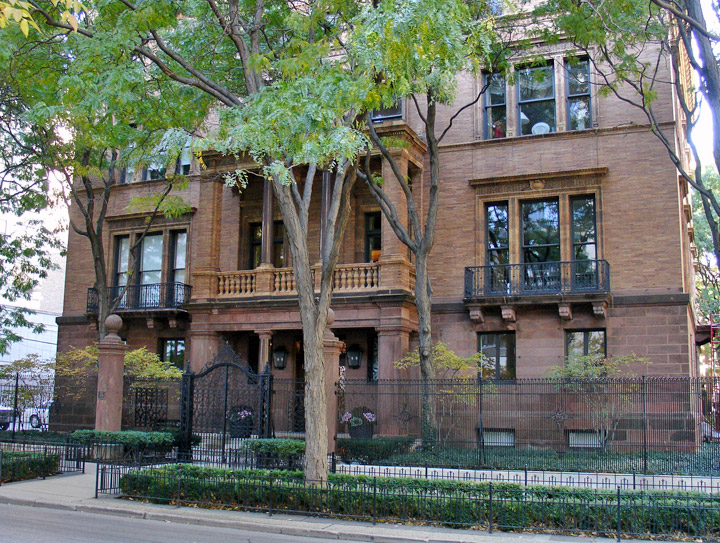 Stanford White, designer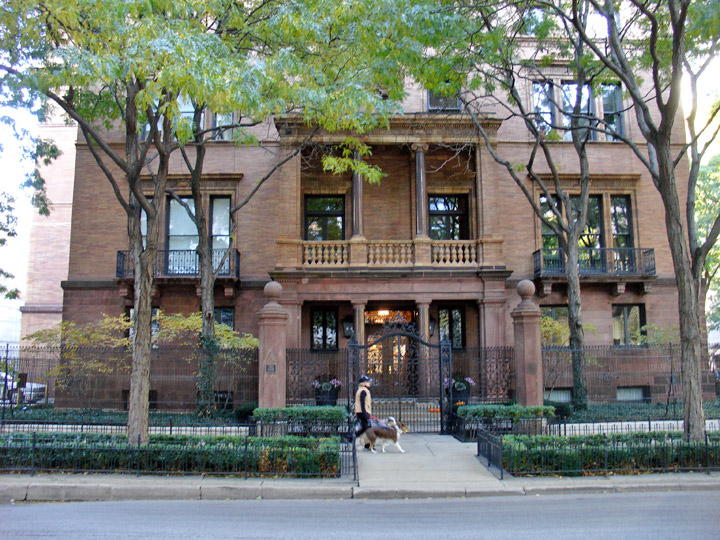 walking the dog in front of the mansion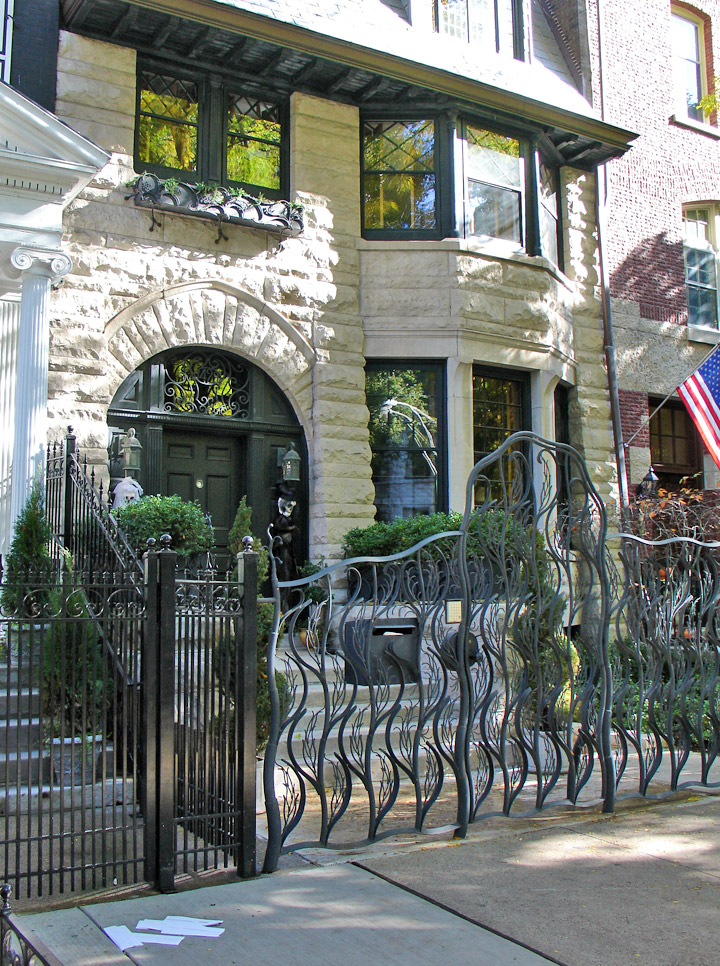 Art Deco screen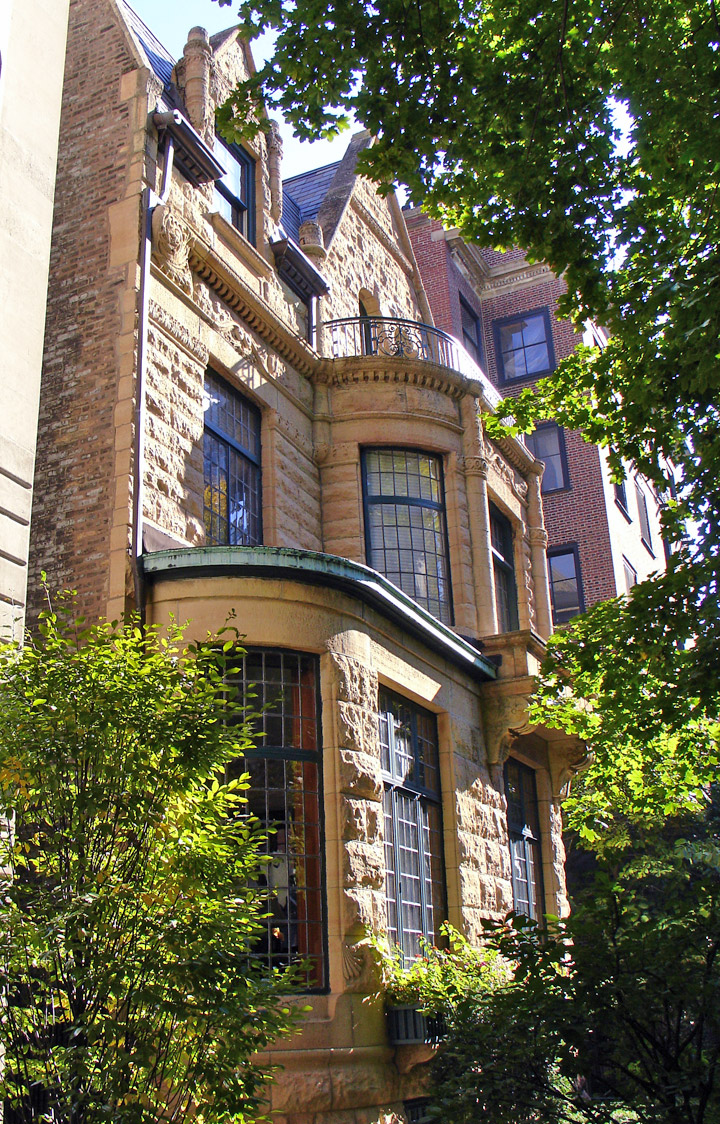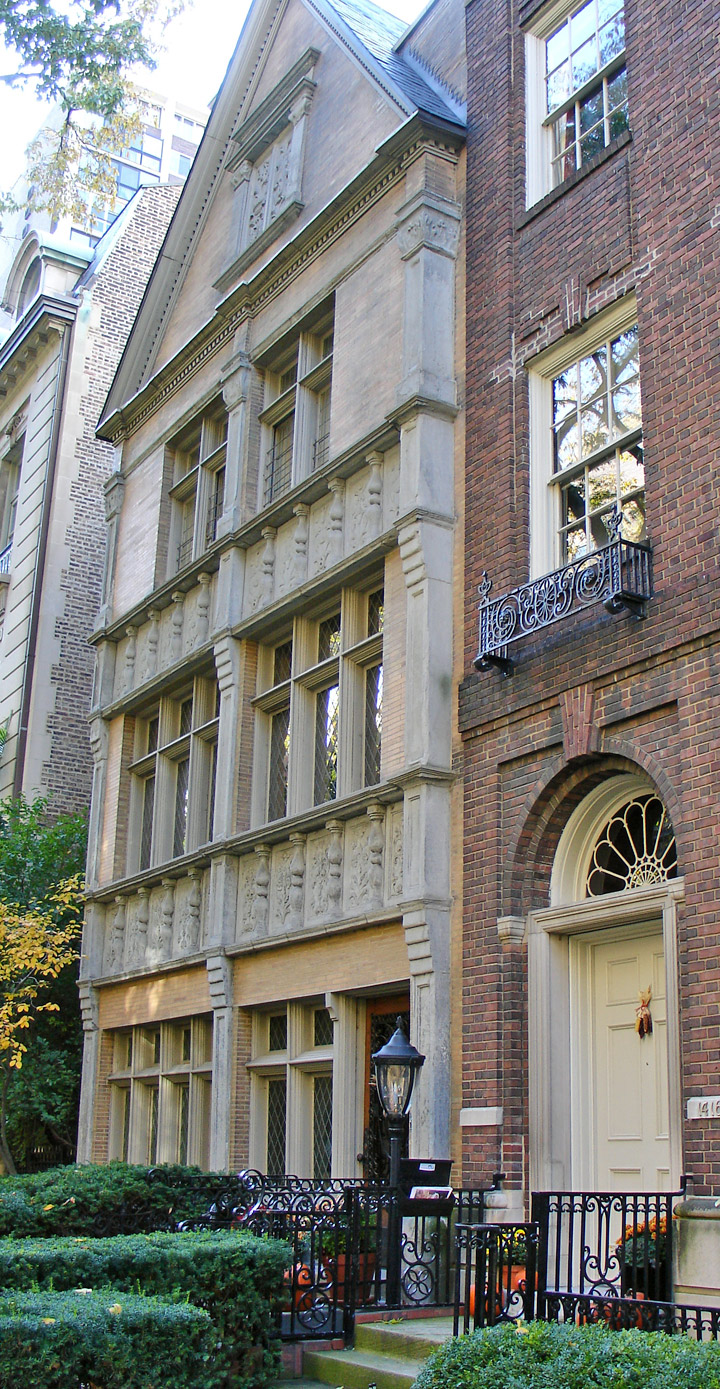 McCormick-Blair house (1913)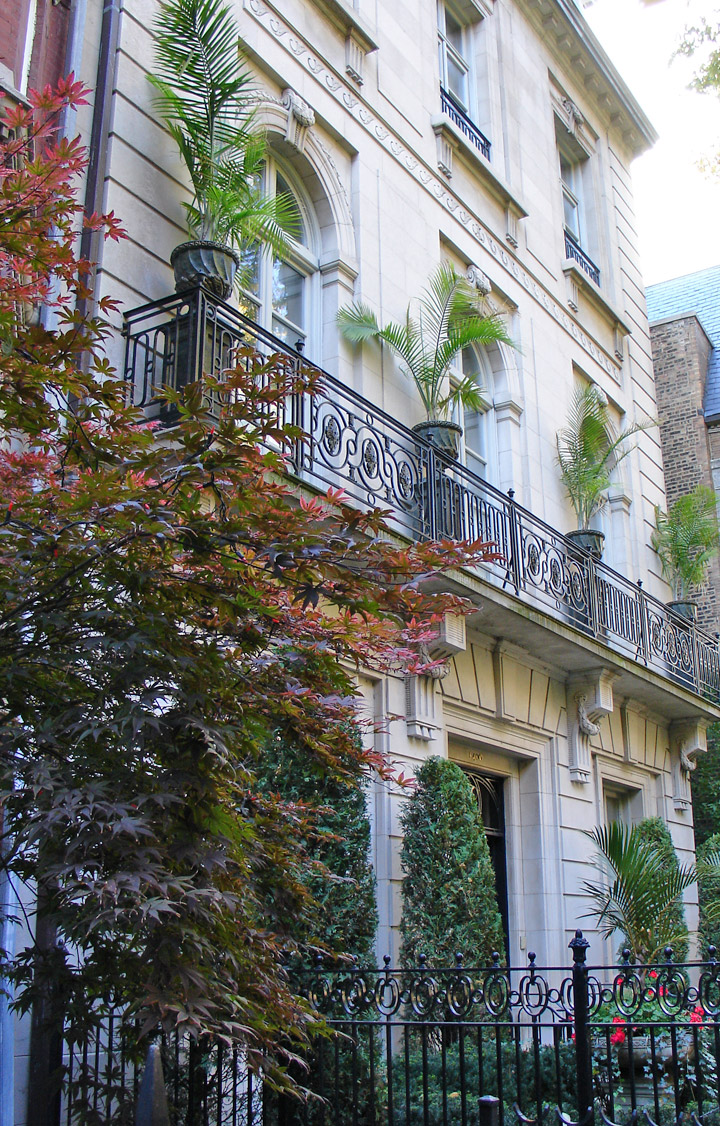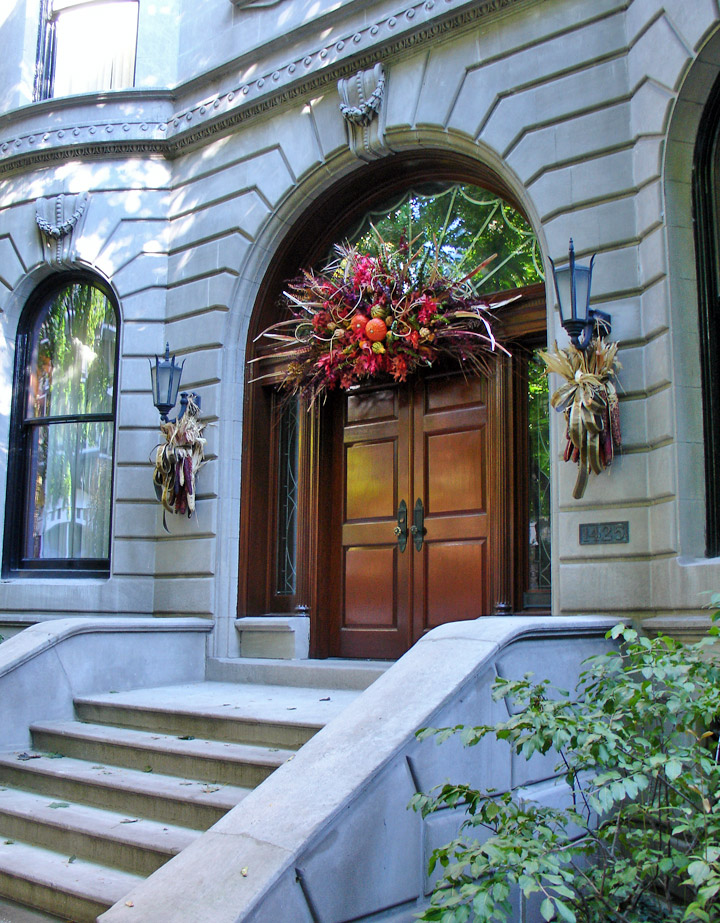 Fall wreath over the door
William D. Kerfoot house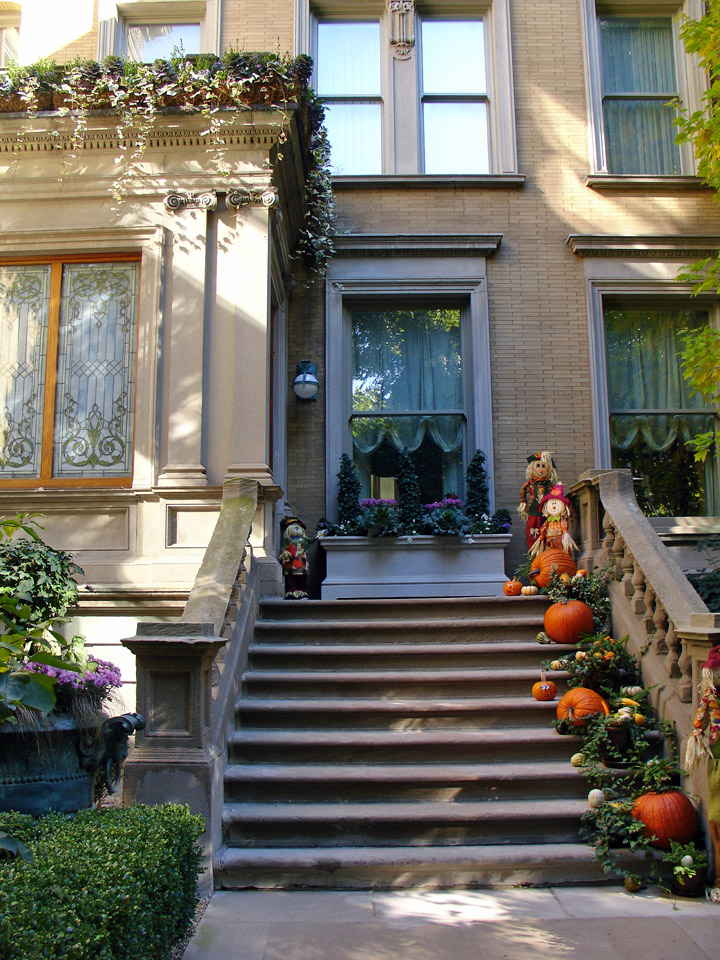 Halloween time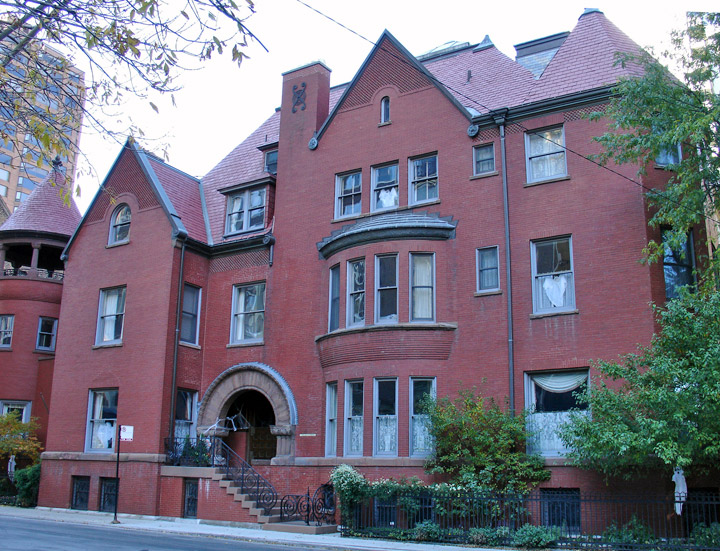 William Wrigley Home (1885)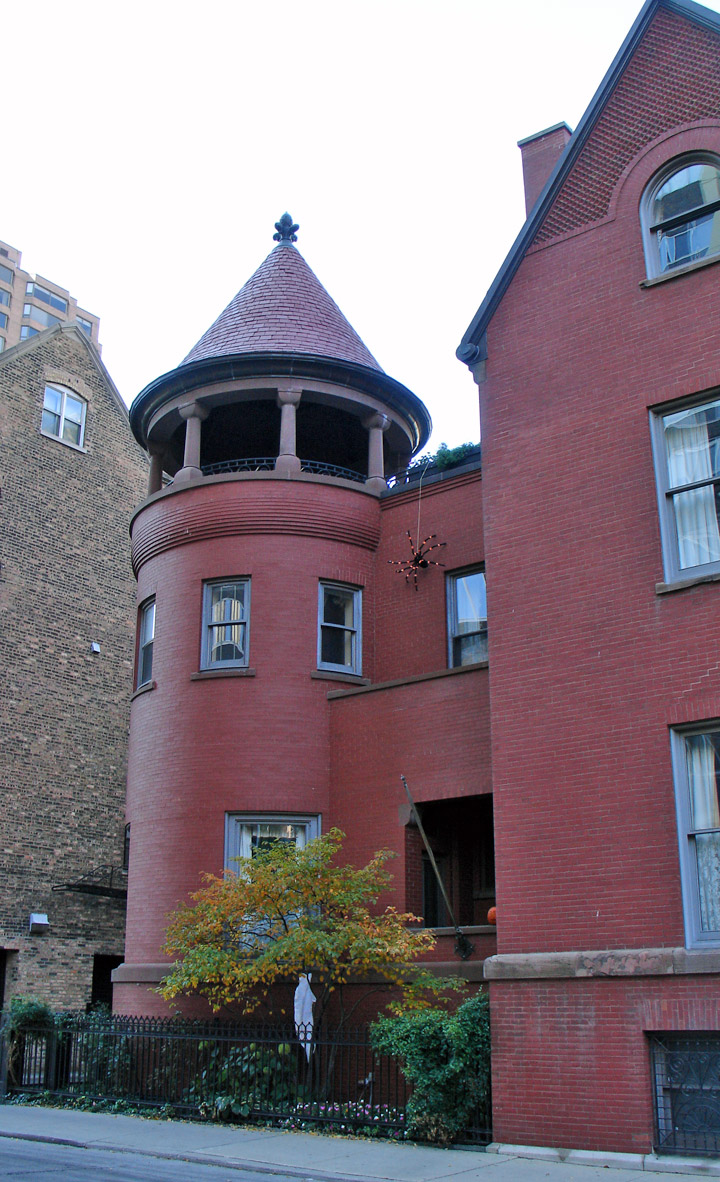 a later addition to the William Wrigley home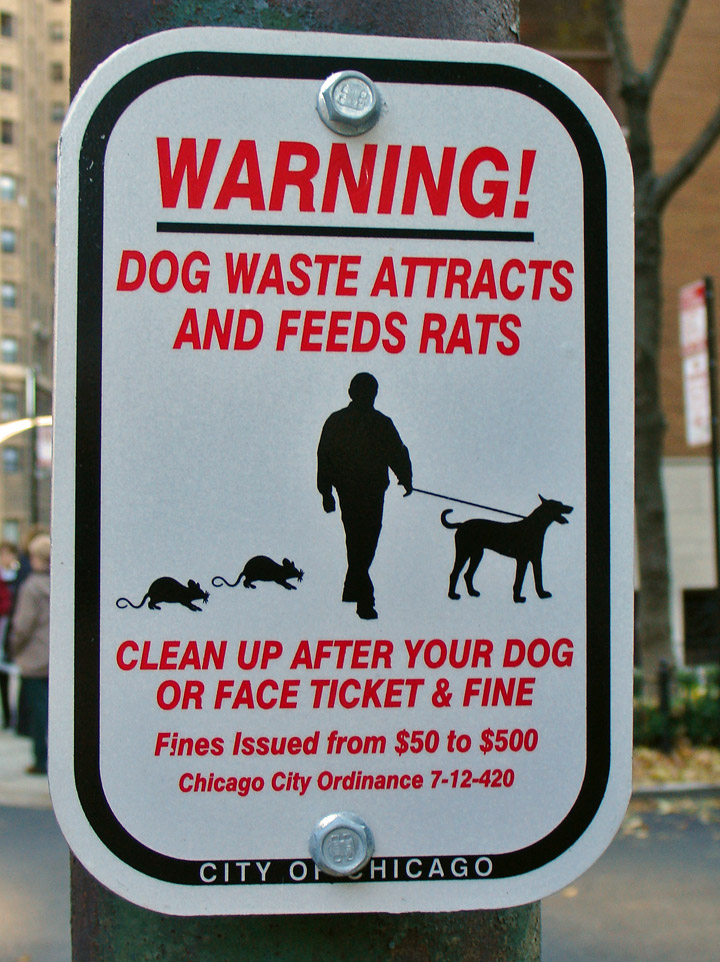 a restricted neighborhood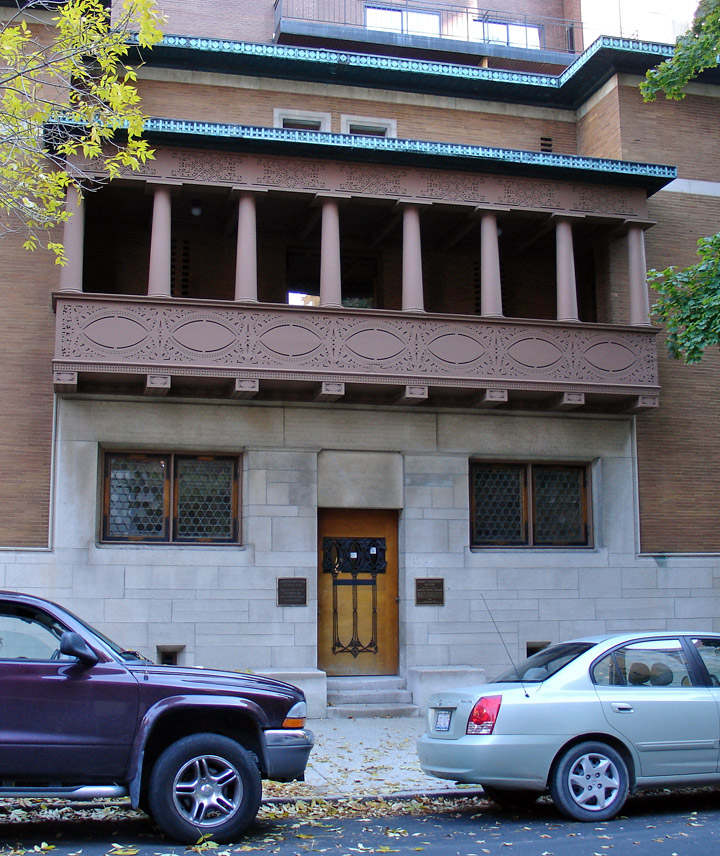 designed by Frank Lloyd Wright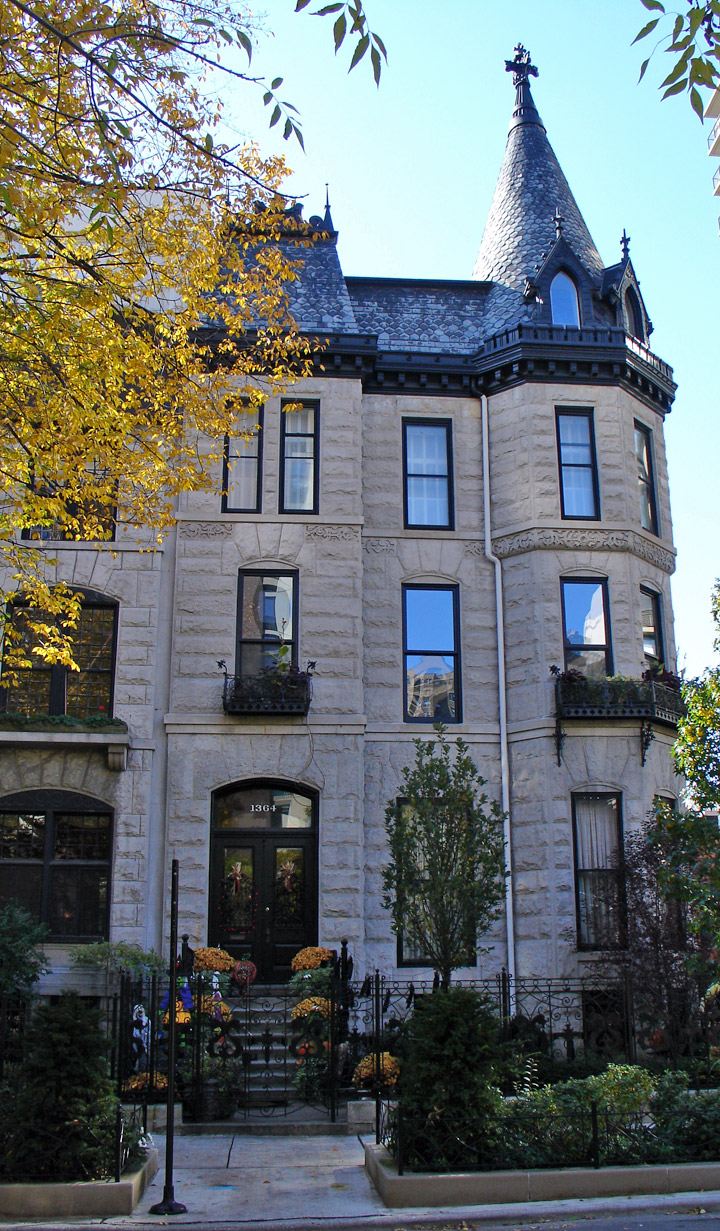 Germanic style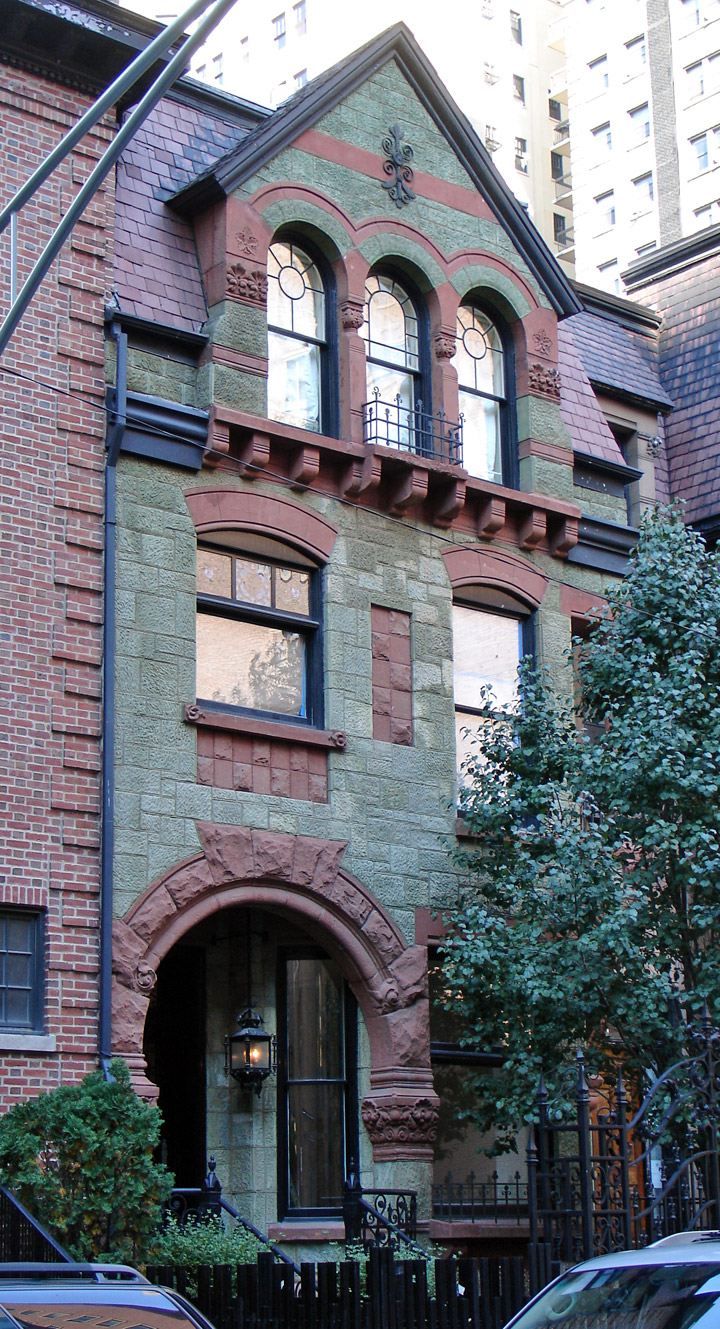 on Schiller Street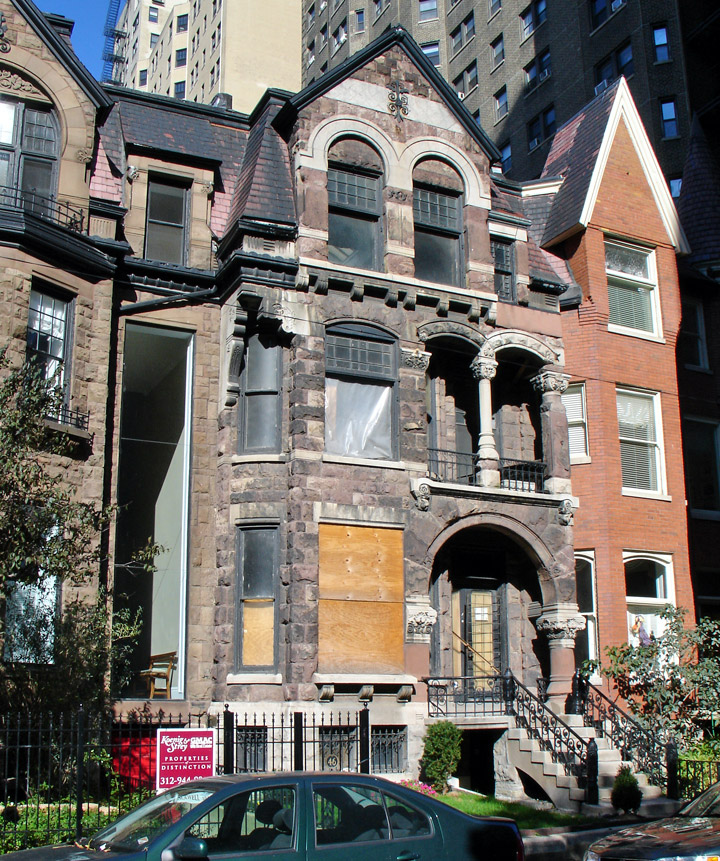 needs restoration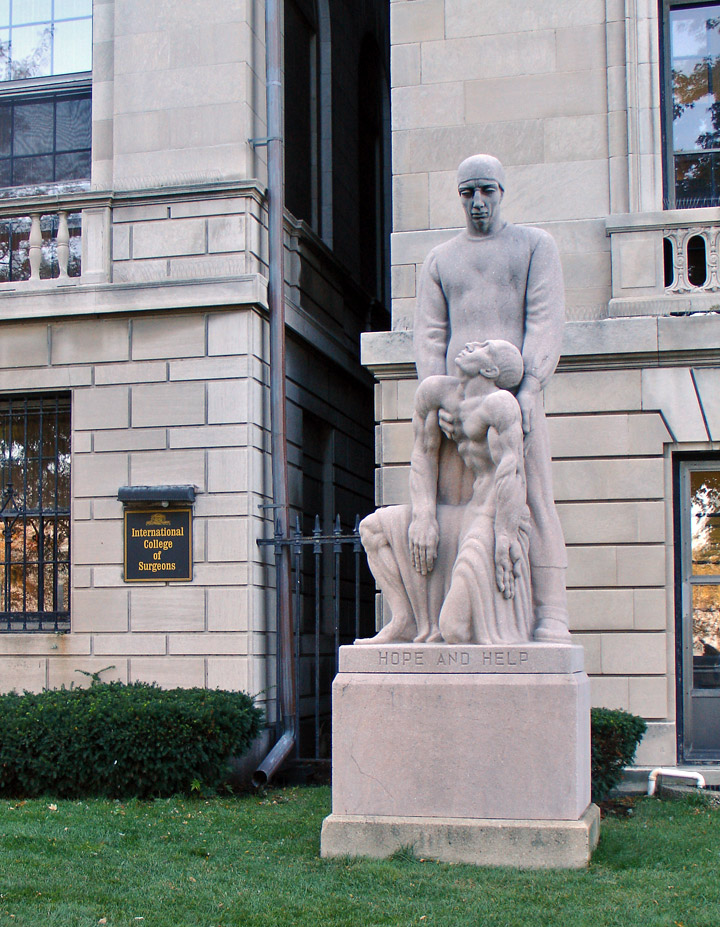 International College of Surgeons
along the Lake front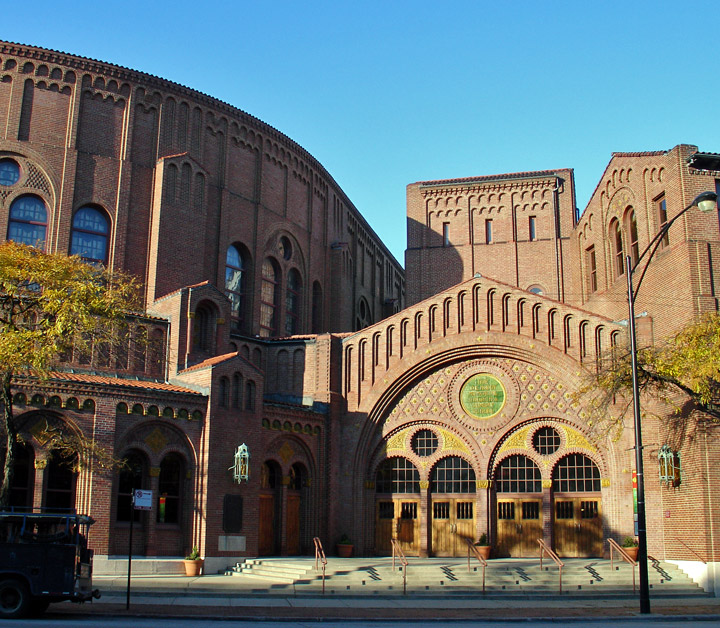 Dwight L. Moody Memorial Church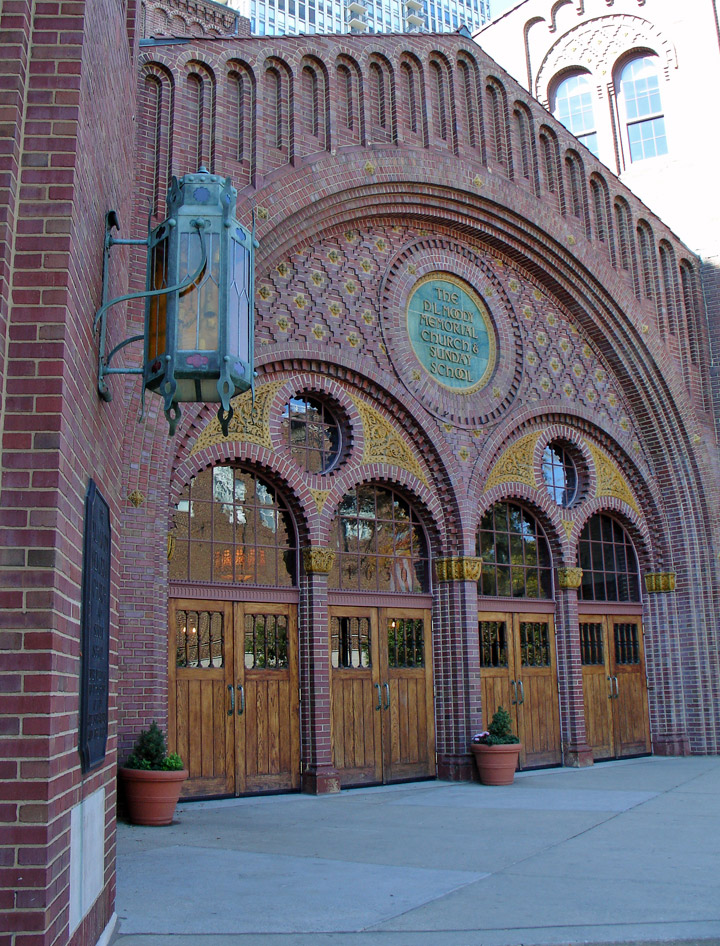 the entrance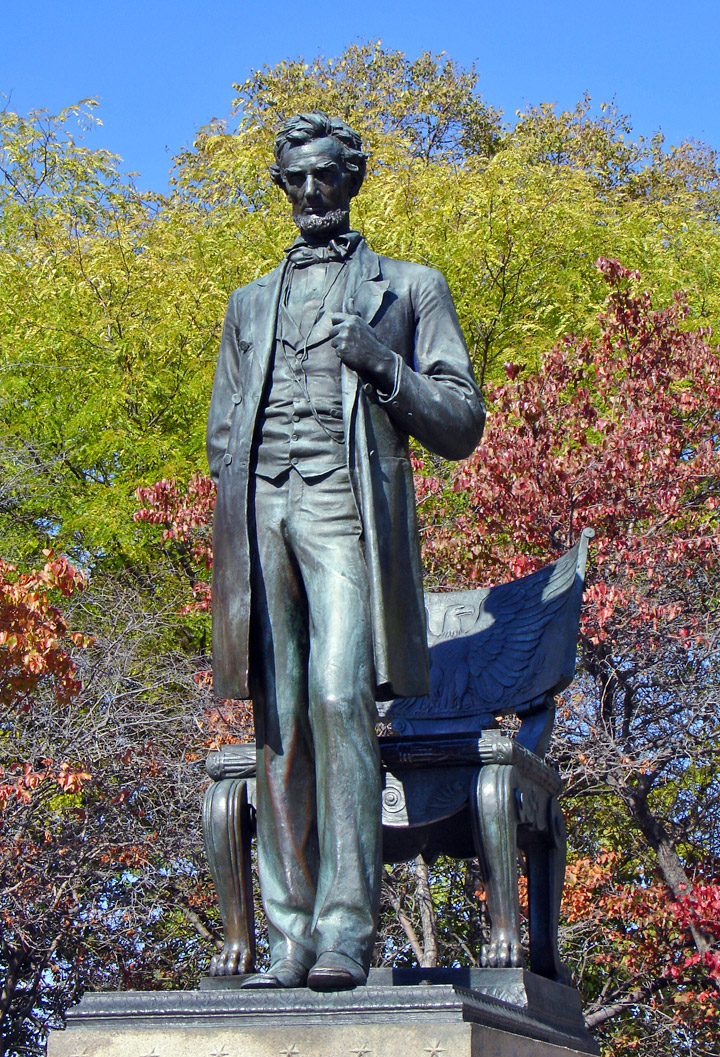 statue of Lincoln
in Lincoln Park
---

---