Berghoff Restaurant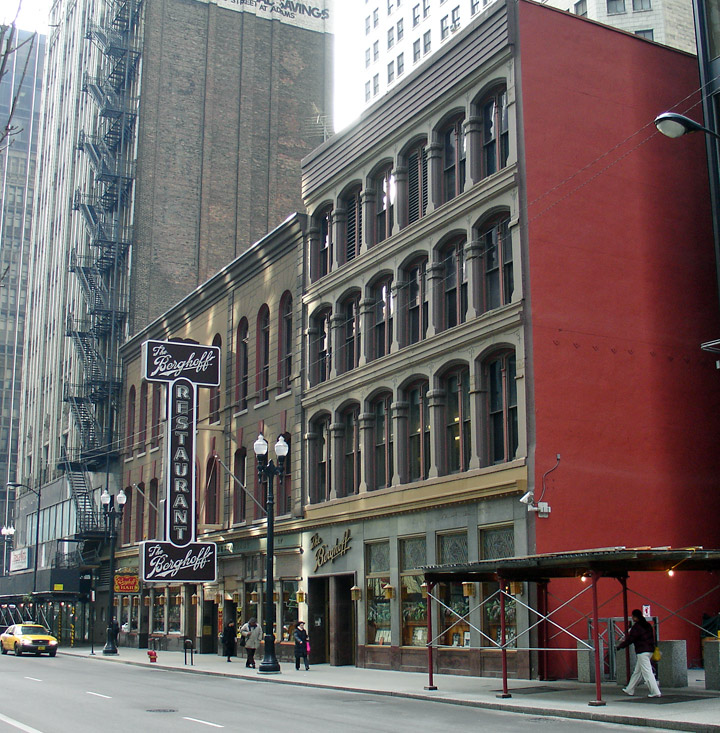 Hearty German cuisine served in a historic Loop building has made this a Chicago classic.
The Scene
Impressive stained glass, quarter-sawn oak woodwork and a historic photography collection make for an ambience to be reckoned with. The Berghoff is a well-oiled machine, the gears turned by career waiters (many of whom have worked here longer than most patrons have been alive). Opened in 1898 as a corner saloon, the restaurant enjoys the distinction of having received Chicago's first post-Prohibition liquor license.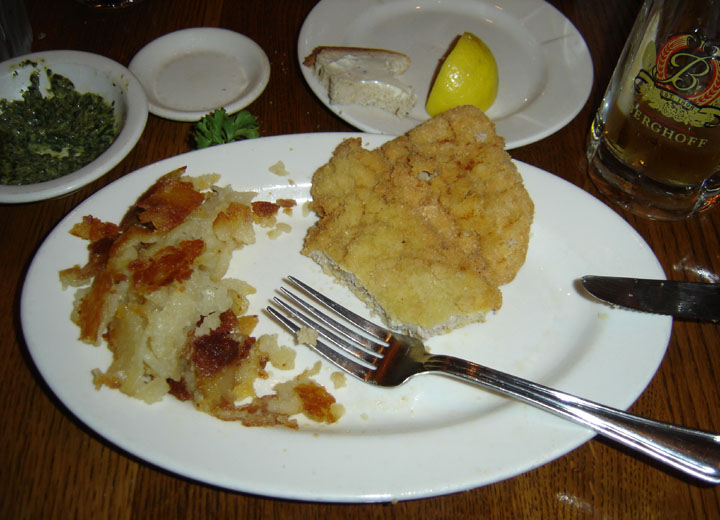 my half eaten Weiner schnitzel and creamed spinach at the Berghoff
The Food
Diehards love the sauerbraten, schnitzel and creamed spinach. The menu now includes lighter Americanized dishes, but German food is the main draw. Onion soup is soft, sweet and hearty; the miniature bratwurst and knockwurst appetizer is excellent. The veal bratwurst is remarkably smooth-textured; the pork knockwurst is coarser, served with smoky kraut and warm sweet-sour potato salad. Successful schnitzel is moist and flavorful, with a delightfully flaky crust. Warm, flaky, cinnamon-apple strudel earns a spot on the "best of" list.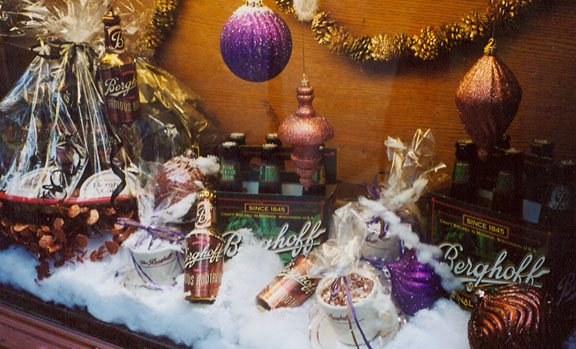 the restaurant window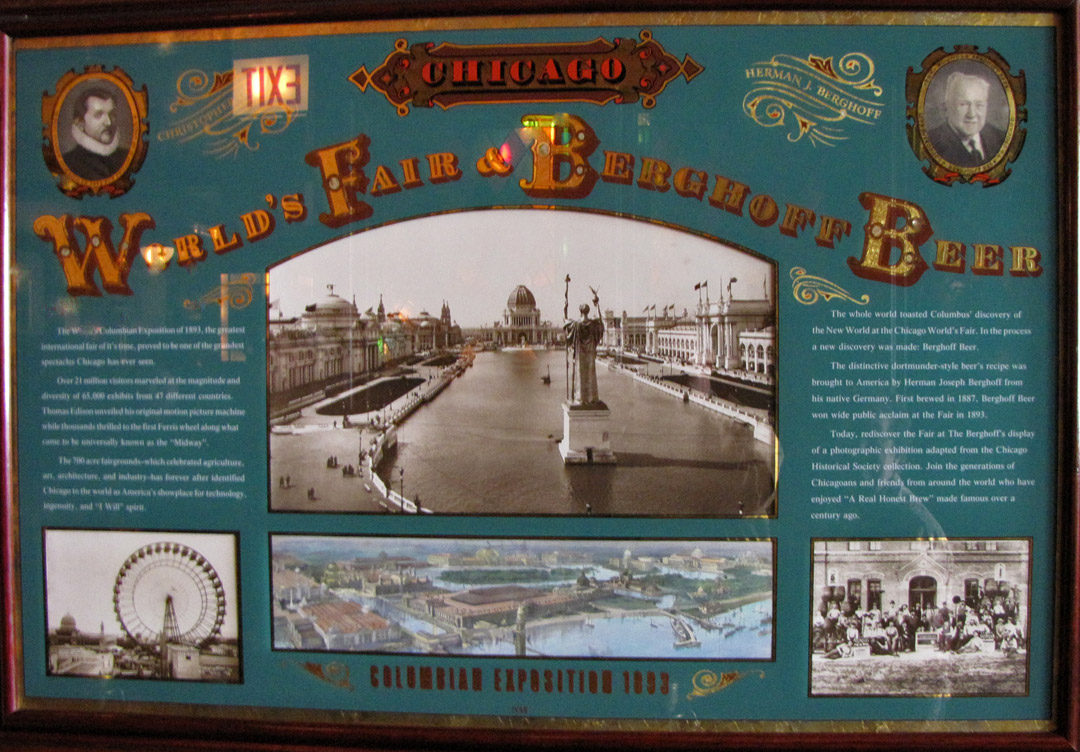 Berghoff Beer and the World's Colombian Exposition
Photos of the World's Colombian Exposition
---
Photos of the Building
taken just prior to the restaurant's temporary closing on February 28, 2006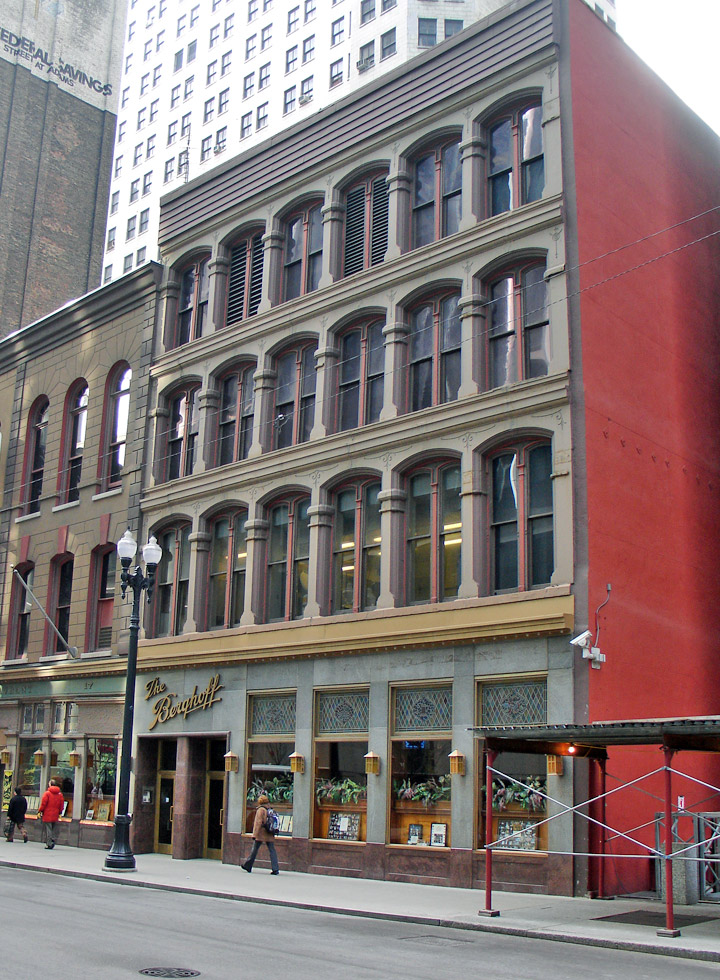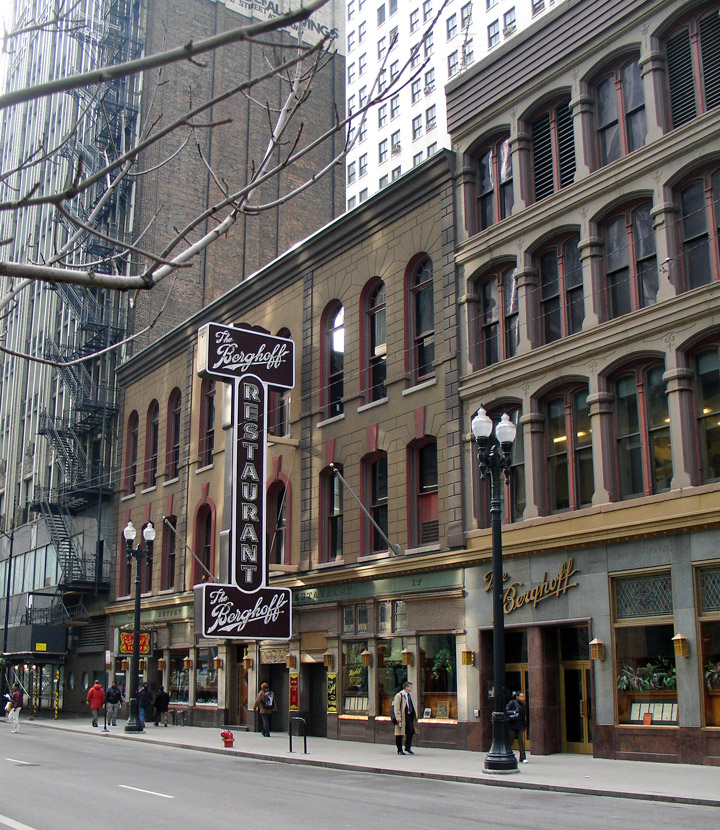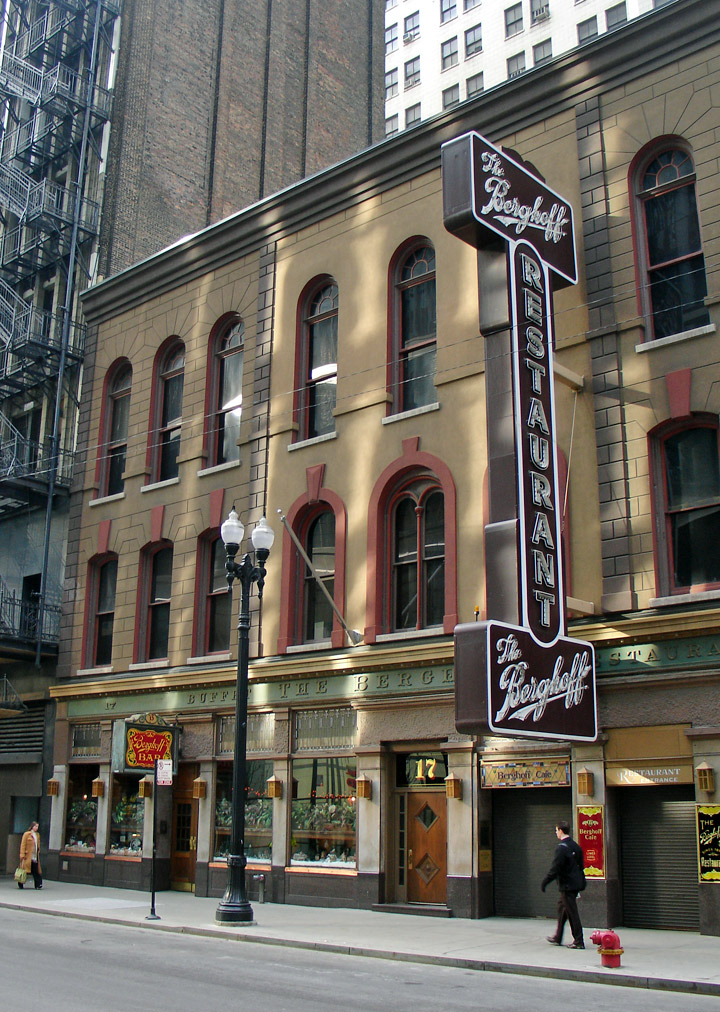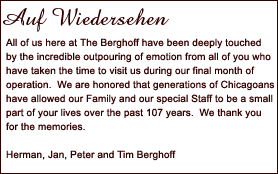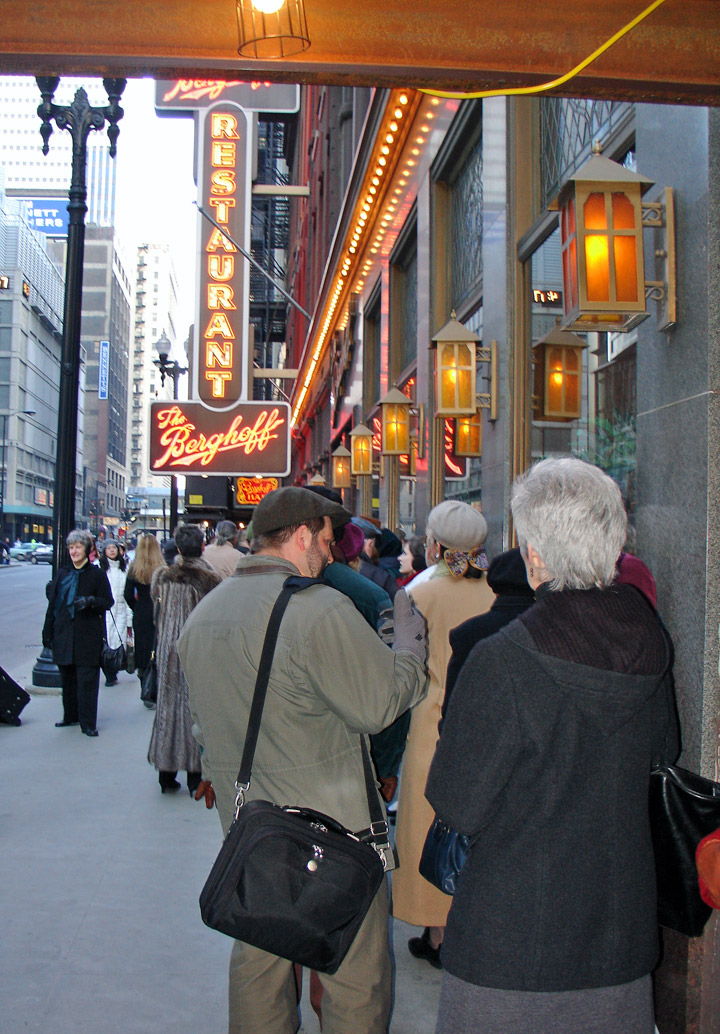 standing in line to get last dinner prior to the closing
---
June 2009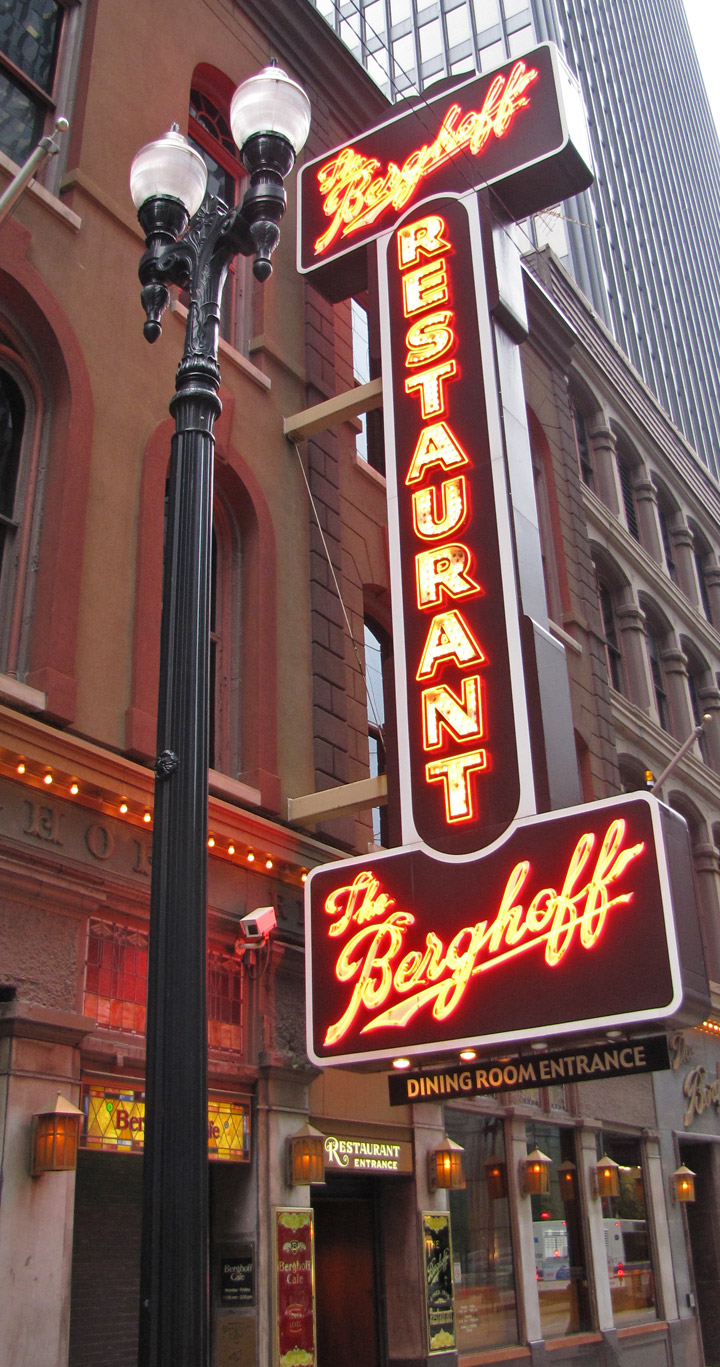 open again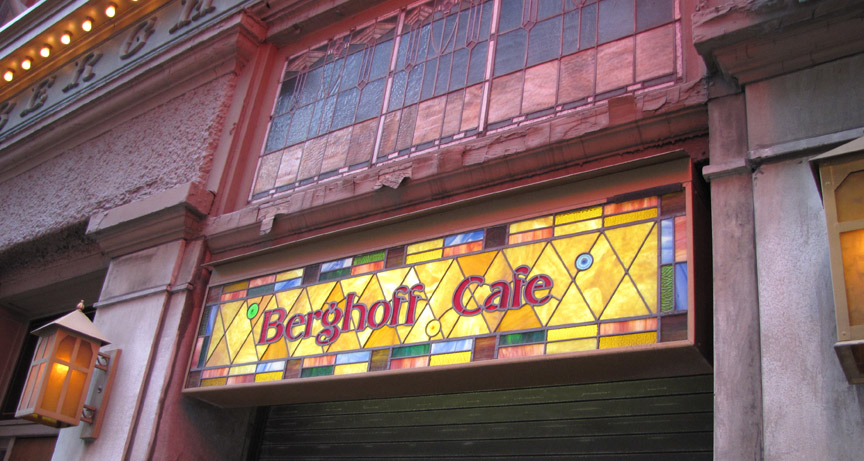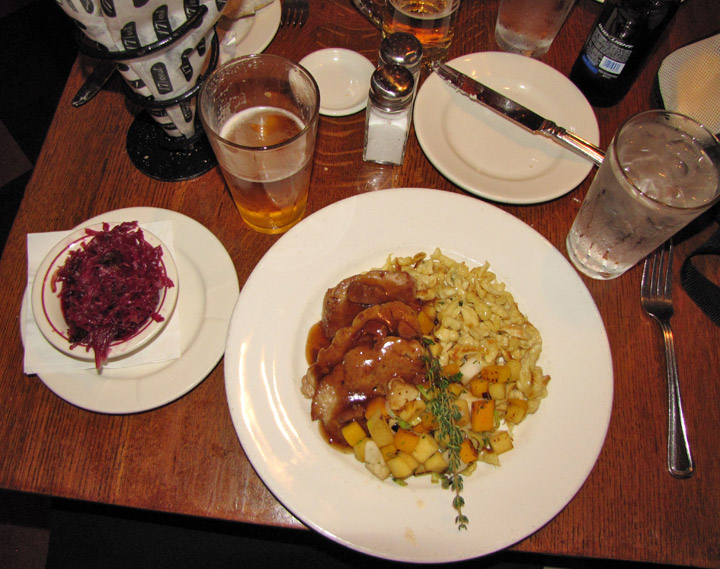 Rahm schnitzel, spatle and red cabbage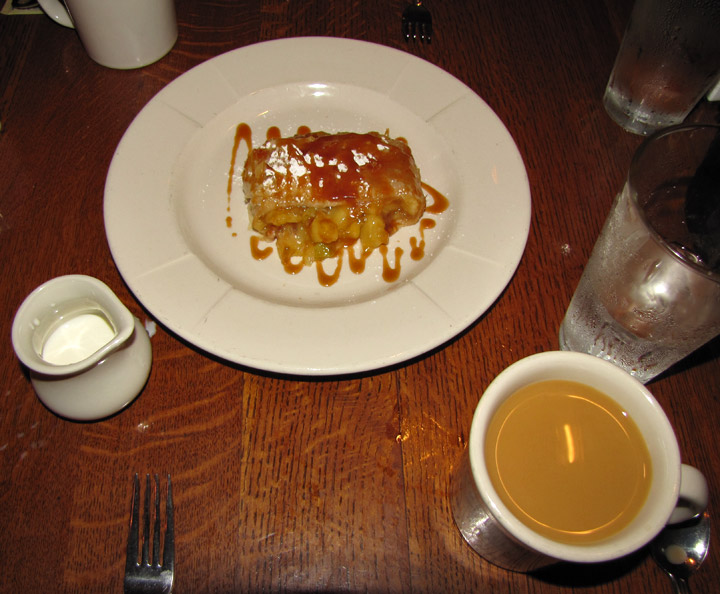 apple strudel with caramel sauce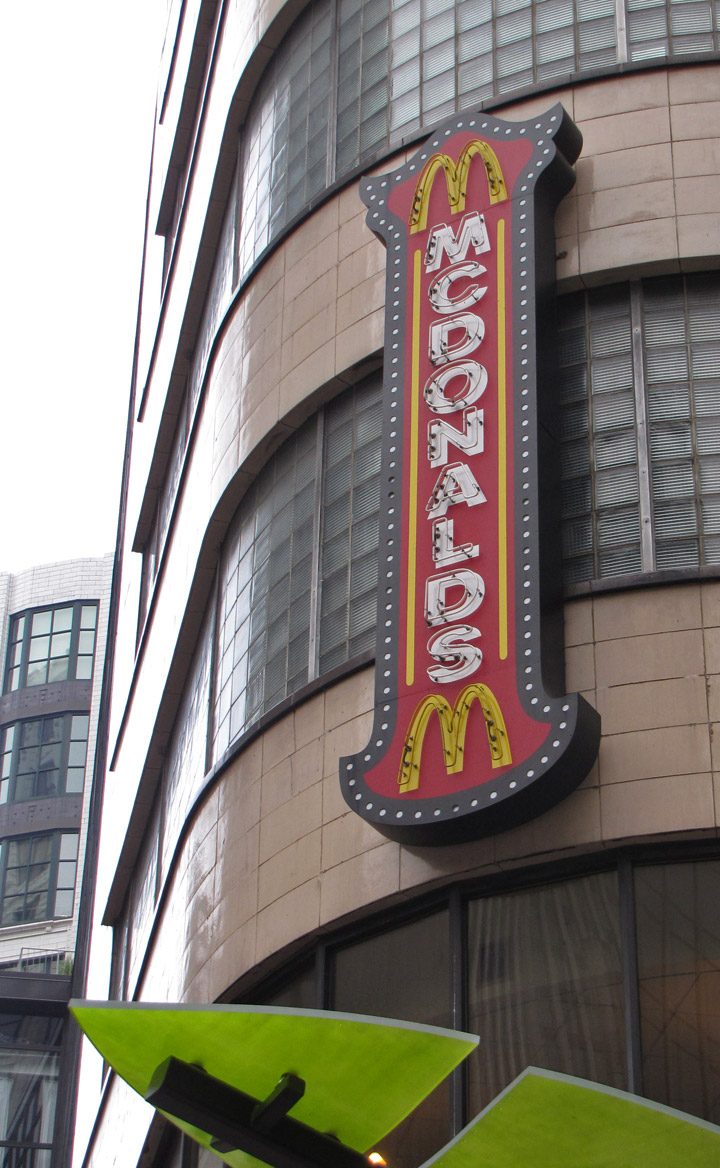 now a nearby competitor
---
---