Botanic Garden

Chicago Botanic Garden
Located at 1000 Lake Cook Road, Glencoe, Illinois, USA, the Chicago Botanic Garden is a 385-acre (156 ha) living plant museum situated on nine islands featuring 24 display gardens and surrounded by four natural habitats: McDonald Woods, Dixon Prairie, Skokie River Corridor, and Lakes and Shores. The Garden is open every day of the year. Admission is free but parking is $20 per car; free for Garden members.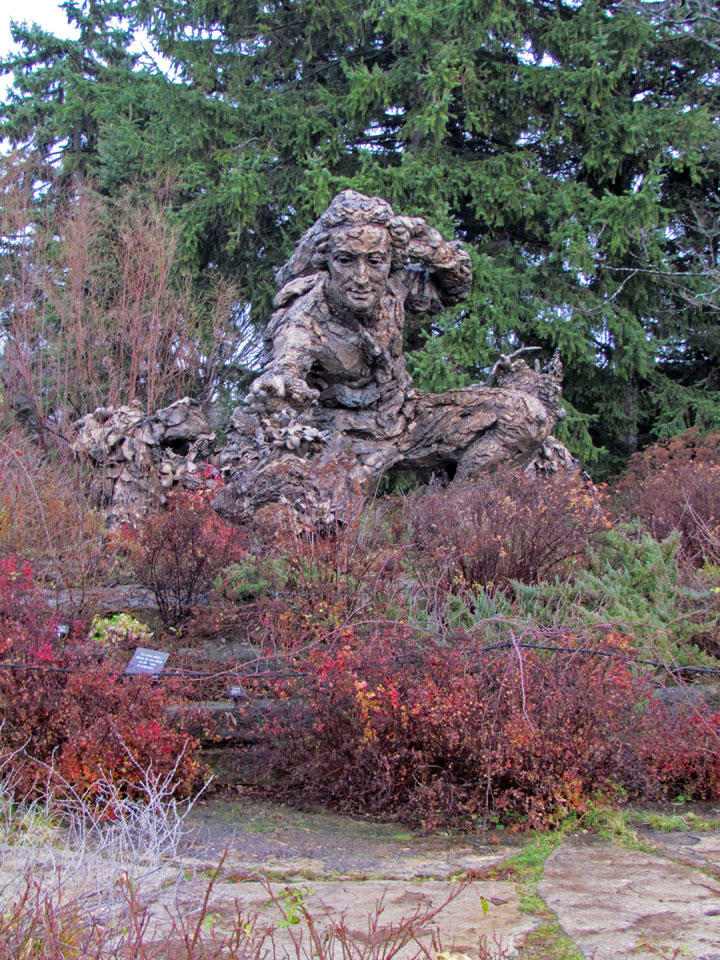 The Chicago Botanic Garden is owned by the Forest Preserve District of Cook County and managed by the Chicago Horticultural Society. It opened to the public in 1972 and is home to the Joseph Regenstein, Jr. School of the Chicago Botanic Garden, offering a classes in plant science, landscape design and gardening arts. The Center for Teaching and Learning brings information on nature and plants to children, teens and teachers. Horticultural Therapy and Community Gardening provide community outreach and service programs. Through the Institutes of Plant Conservation and Ornamental Plant Research, Garden scientists work on plant conservation, research and environmental initiatives.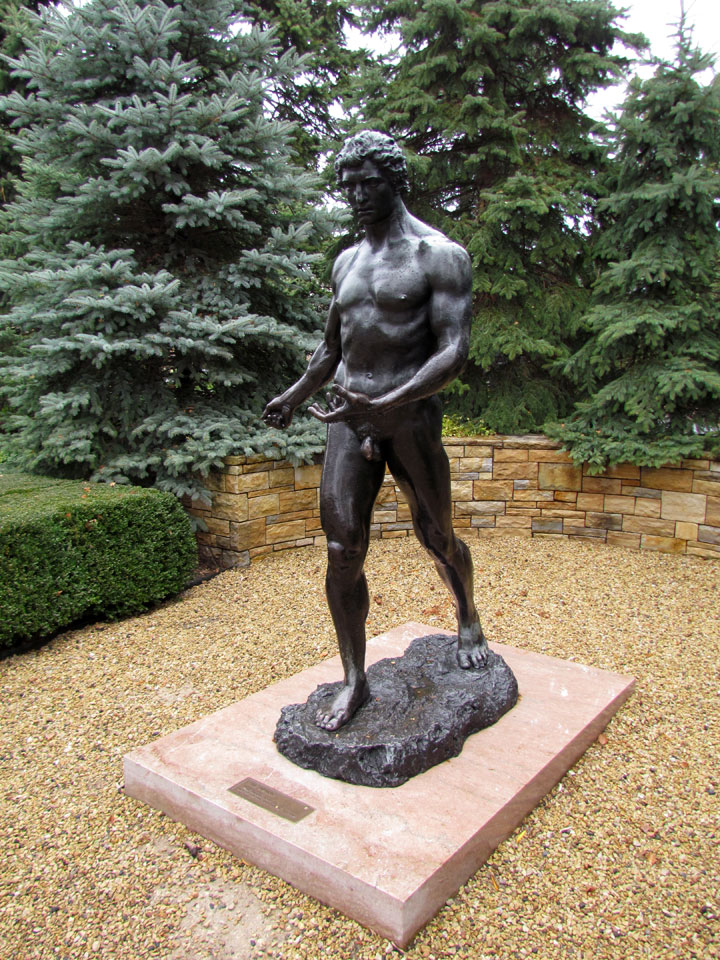 The Chicago Botanic Garden is accredited by the American Association of Museums and is a member of the American Public Gardens Association (APGA). In 2006, the Chicago Botanic Garden received the Award for Garden Excellence, given yearly by the APGA and Horticulture magazine to a public garden that exemplifies the highest standards of horticultural practices and has shown a commitment to supporting and demonstrating best gardening practices.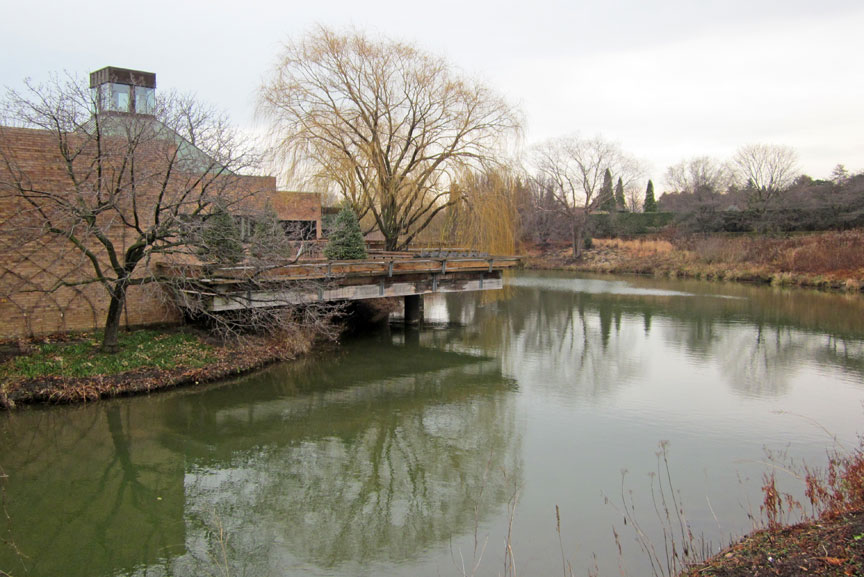 The mission of the Chicago Botanic Garden is to promote the enjoyment, understanding and conservation of plants and the natural world.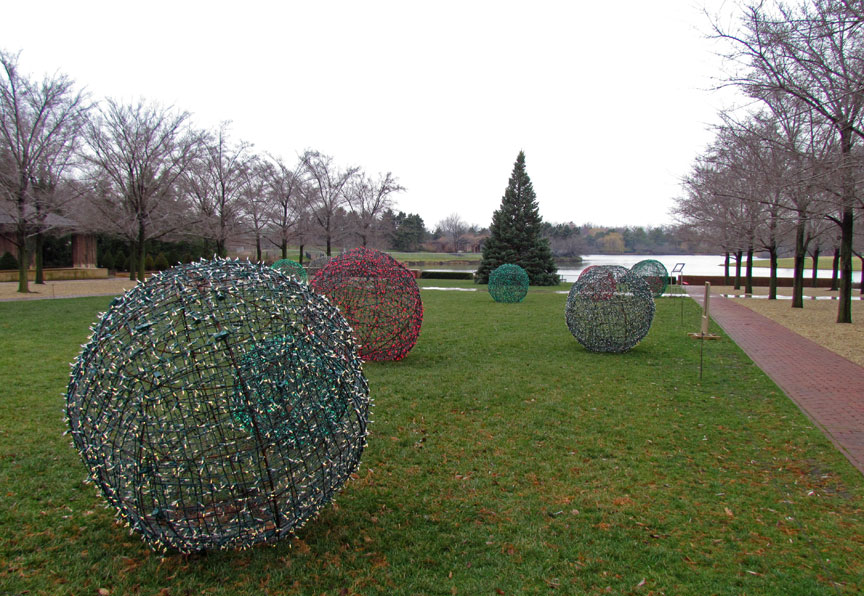 The Chicago Botanic Garden is one of the United States' most visited public gardens and a center for learning and scientific research. Each year 760,000 people visit the Garden. It has a membership of 50,000, the largest of any U.S. public garden. More than 1,000 volunteers assist with all aspects of the Garden's mission, from planting and propagating natural areas, to teaching educational programs and staffing public programs and exhibitions. The Chicago Botanic Garden is only one of 10 public gardens accredited by the American Association of Museums, recognizing its living collection of 2.4 million plants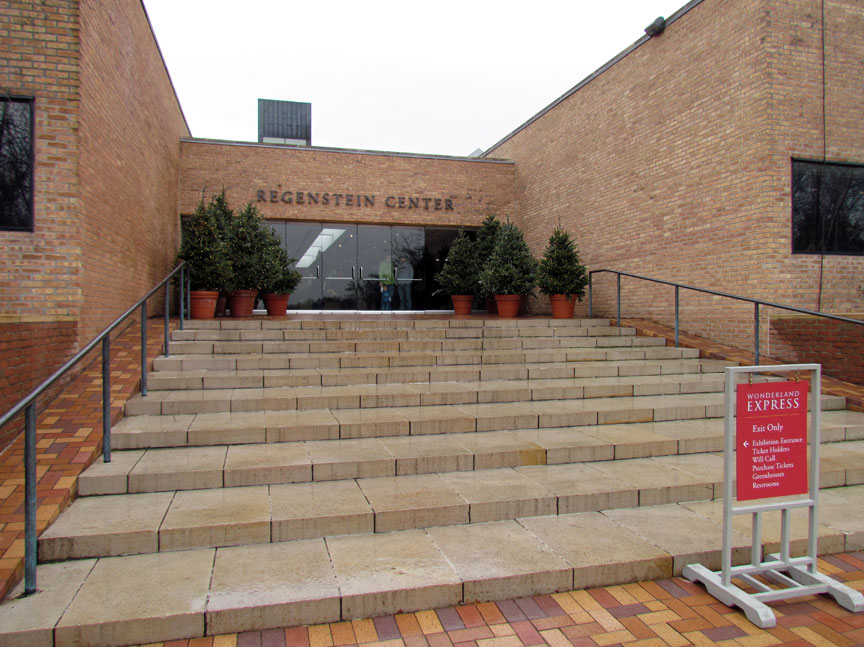 building housing the Wonderland Express
Model Railroad Garden – This outdoor exhibition takes visitors from coast to coast with model trains, miniature representations of America's best-loved landmarks, and small-scale gardens. The 7,500-square-foot (700 m2) Model Railroad Garden features 16 garden scale trains on 1,600 feet (490 m) of track. The buildings have been handcrafted with natural materials, including twigs, bark, leaves, acorns and pebbles. The landscape is made up of over 5,000 tiny trees, shrubs, groundcovers and flowering plants in 250 varieties.
The Garden's website is http://www.chicagobotanic.org.
Text from Wikipedia
---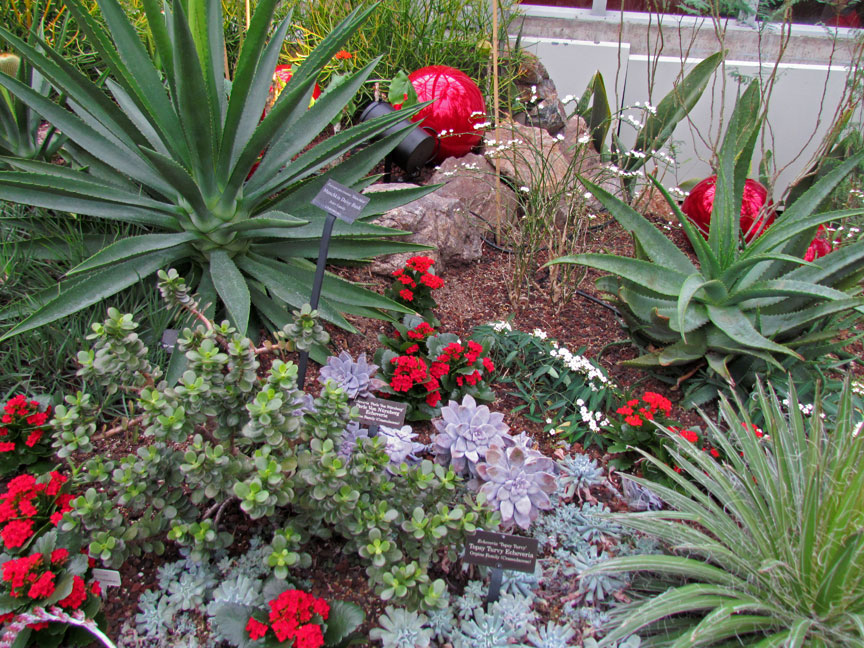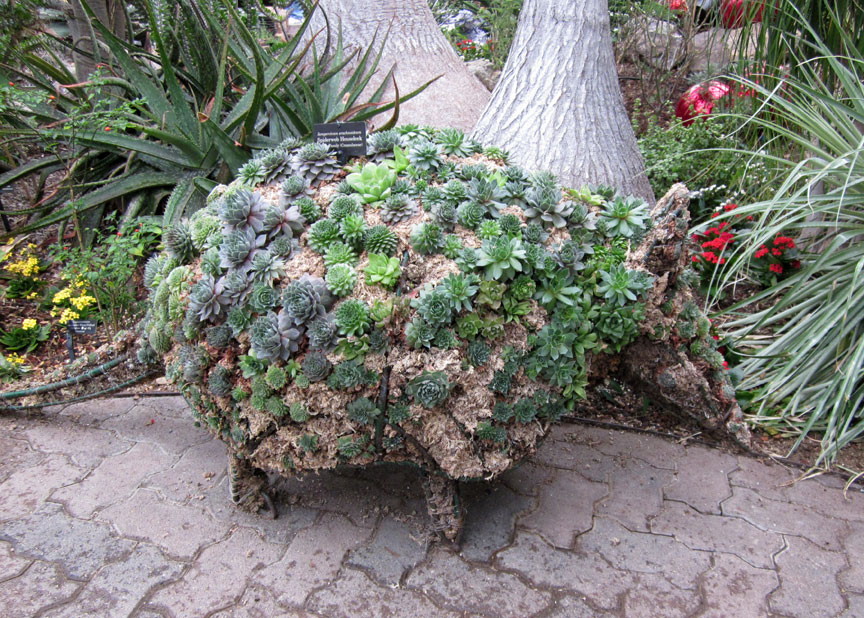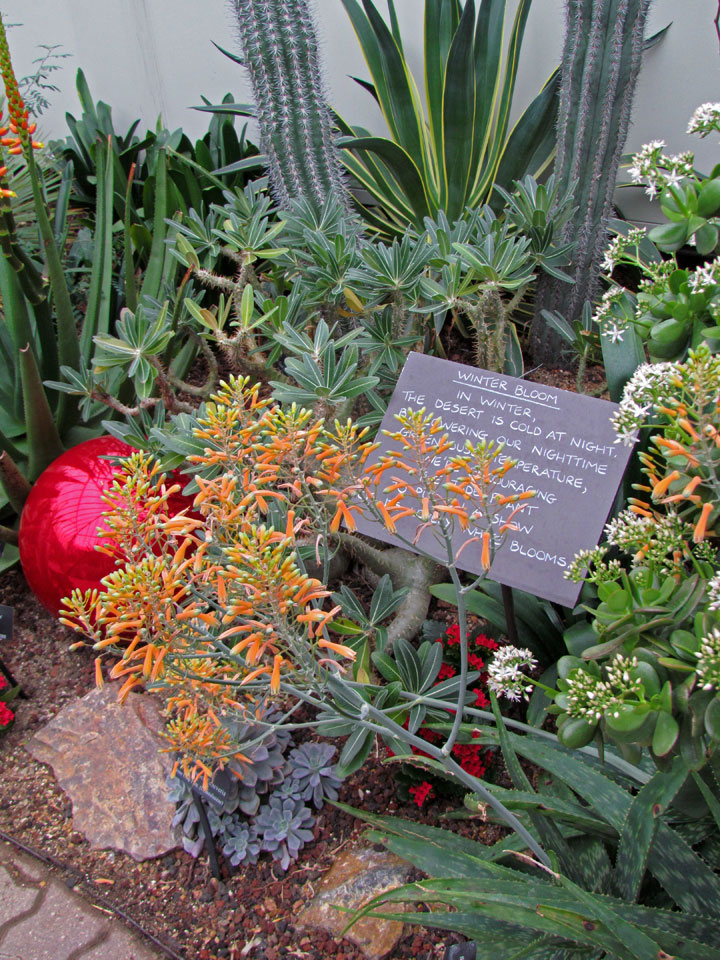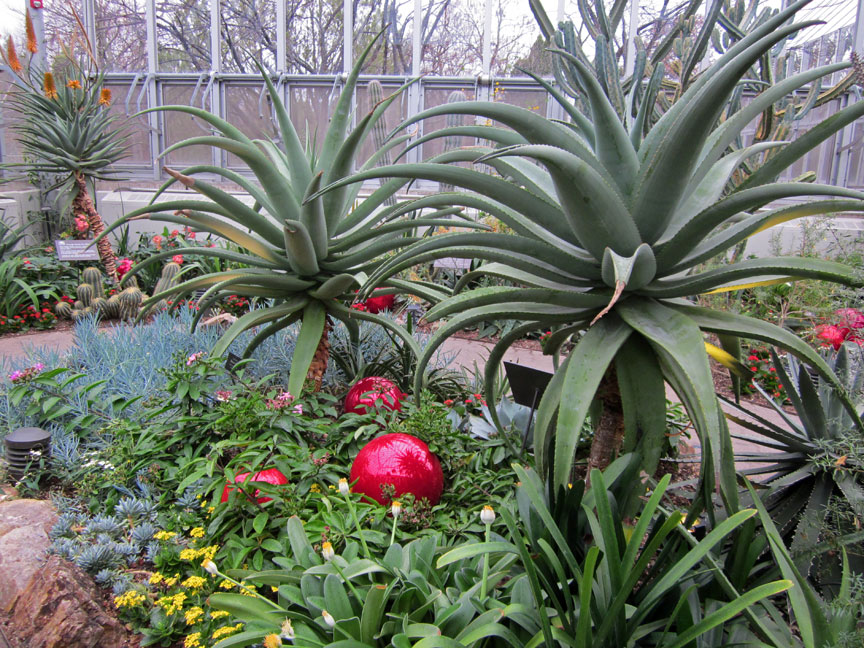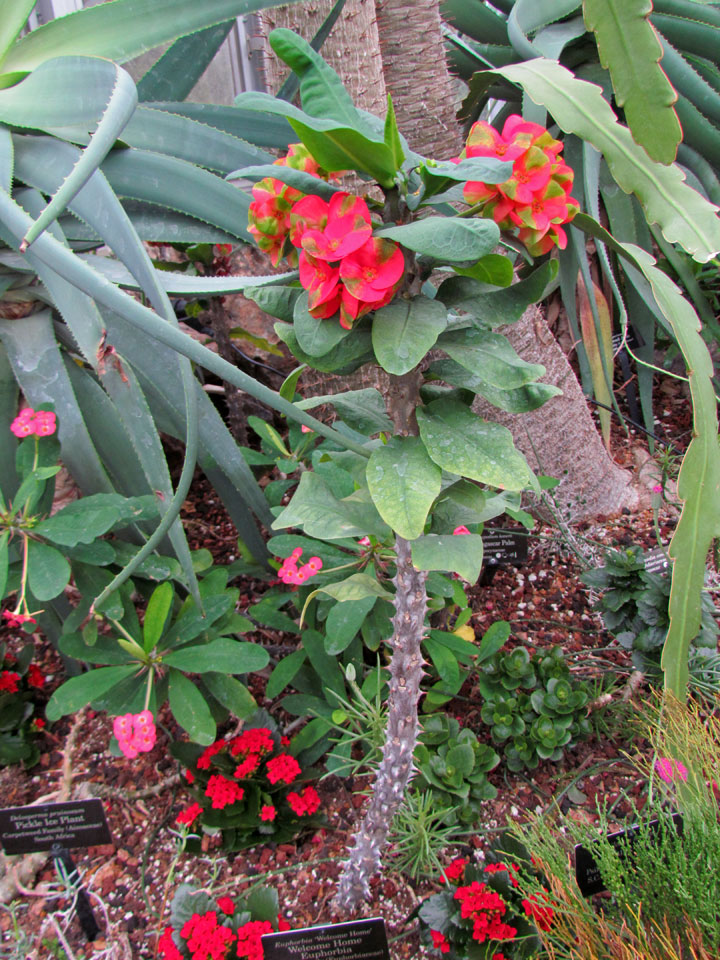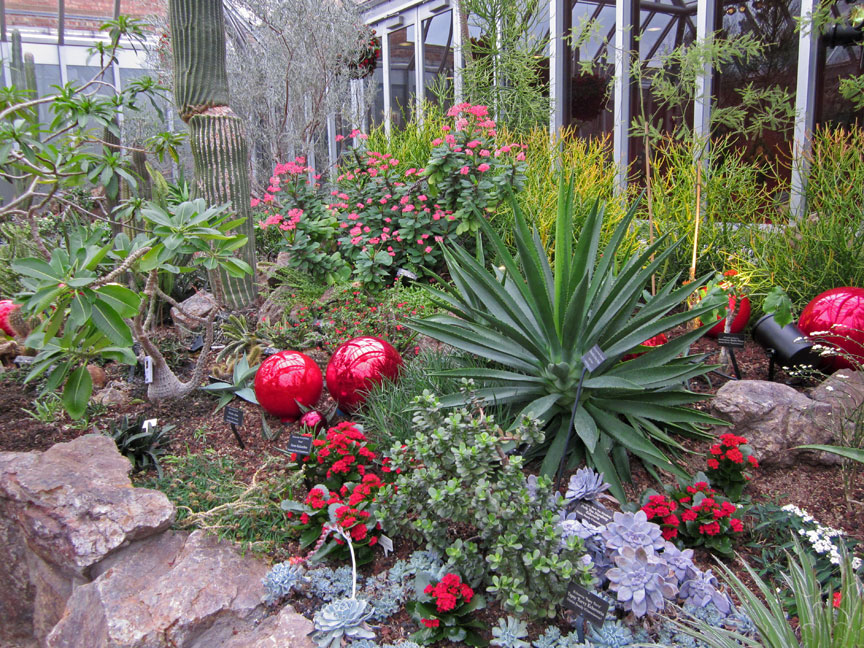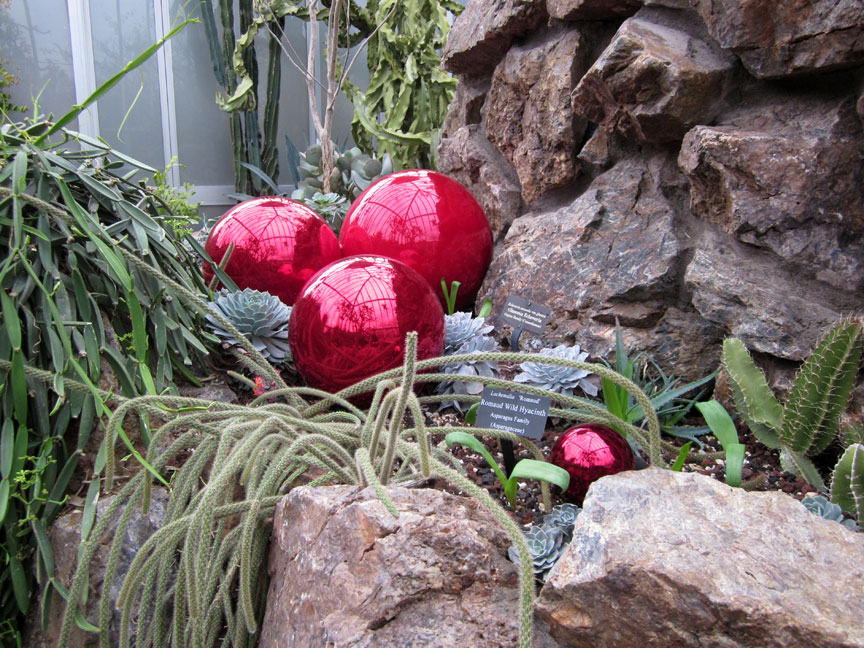 ---
---