Millennium Park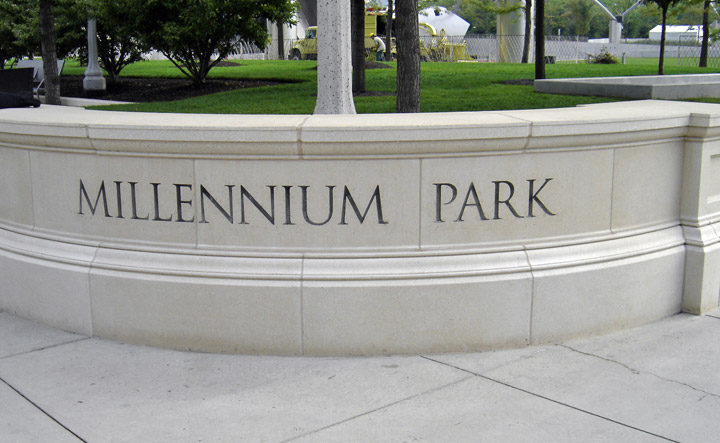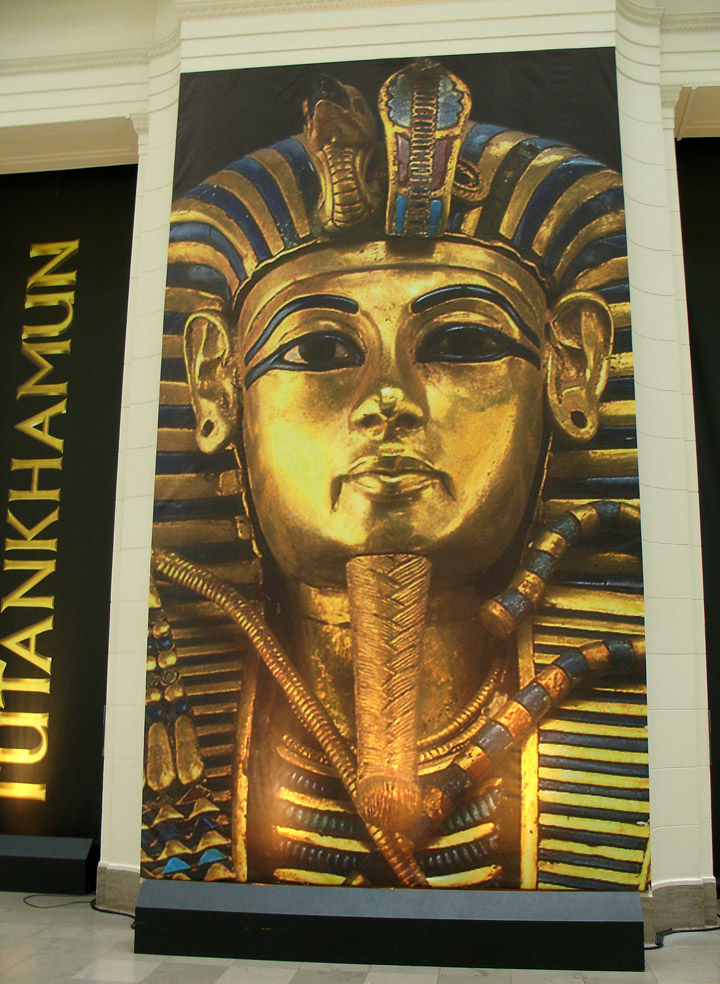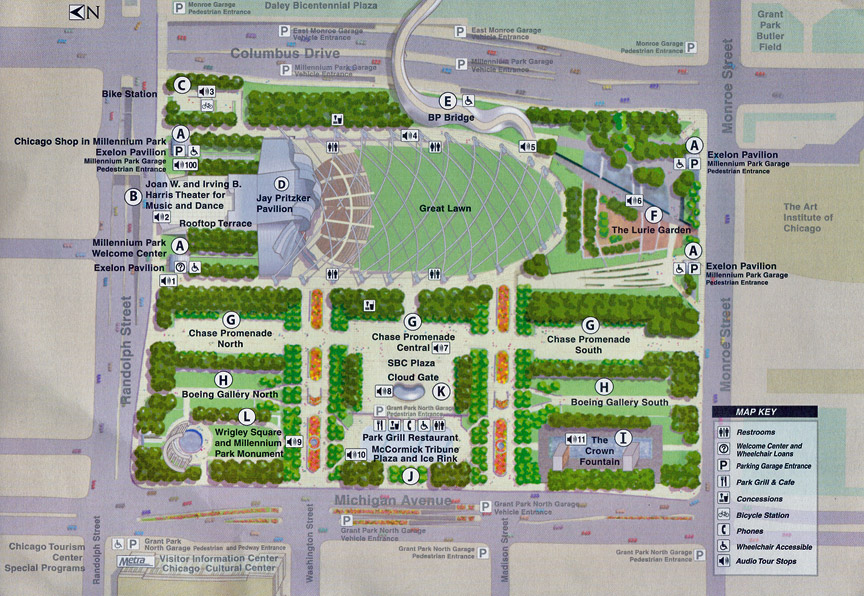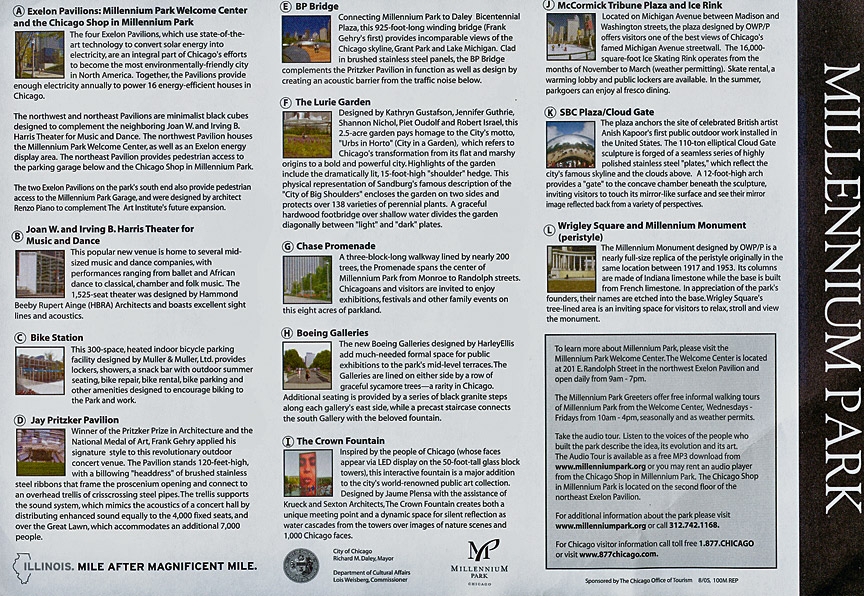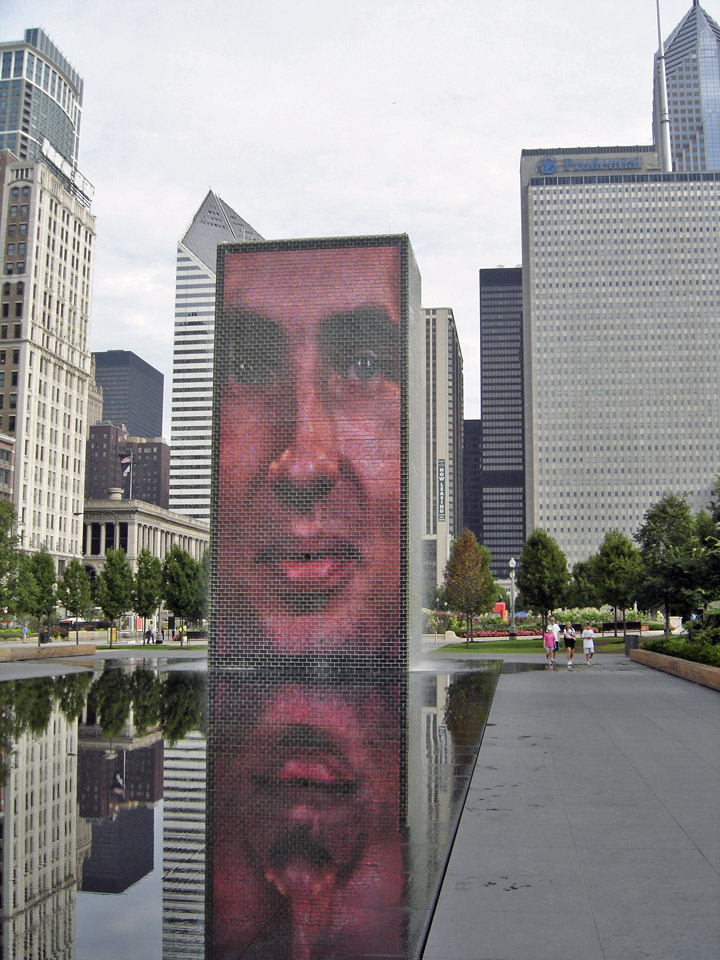 The Crown Fountain
Designed by Spanish artist Jaume Plensa and inspired by the people of Chicago, The Crown Fountain is a major addition to the city's world-renowned public art collection.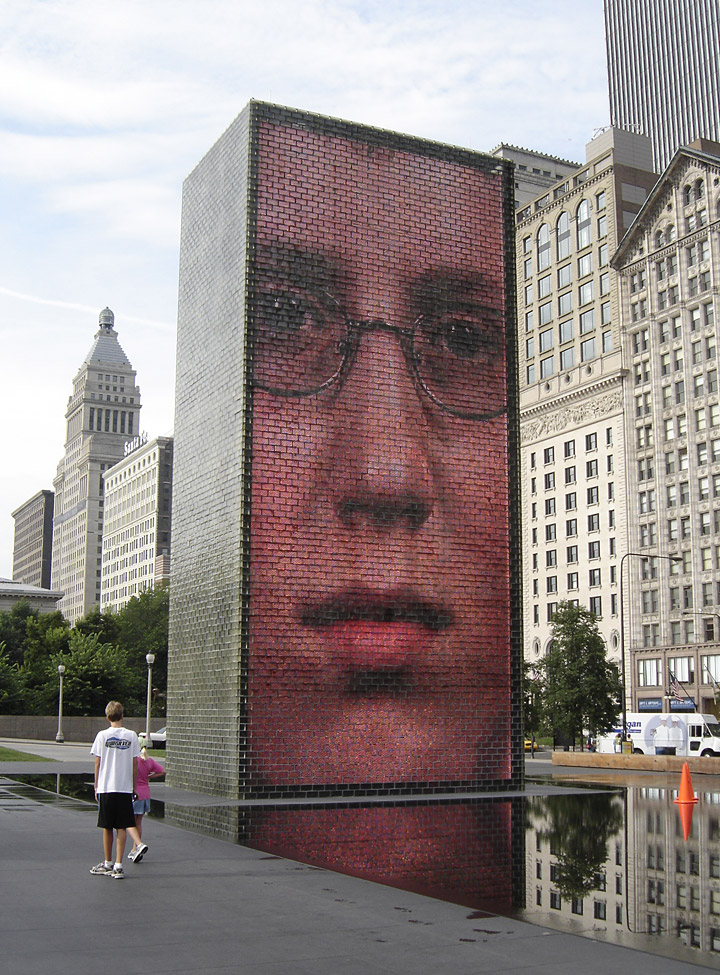 The fountain consists of two 50-foot glass block towers at each end of a shallow reflecting pool. The towers project video images from a broad social spectrum of Chicago citizens, a reference to the traditional use of gargoyles in fountains, where faces of mythological beings were sculpted with open mouths to allow water, a symbol of life, to flow out. Plensa adapted this practice by having faces of Chicago citizens projected on LED screens and having water flow through a water outlet in the screen to give the illusion of water spouting from their mouths. The collection of faces, Plensa's tribute to Chicagoans, was taken from a cross-section of 1,000 residents.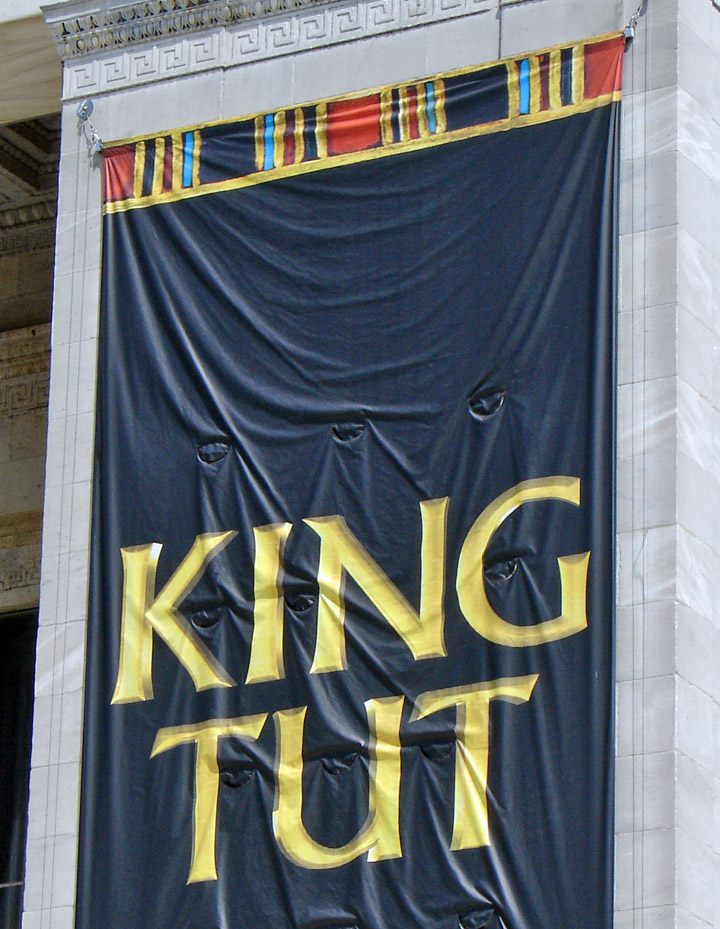 butterflies at the Lurie Garden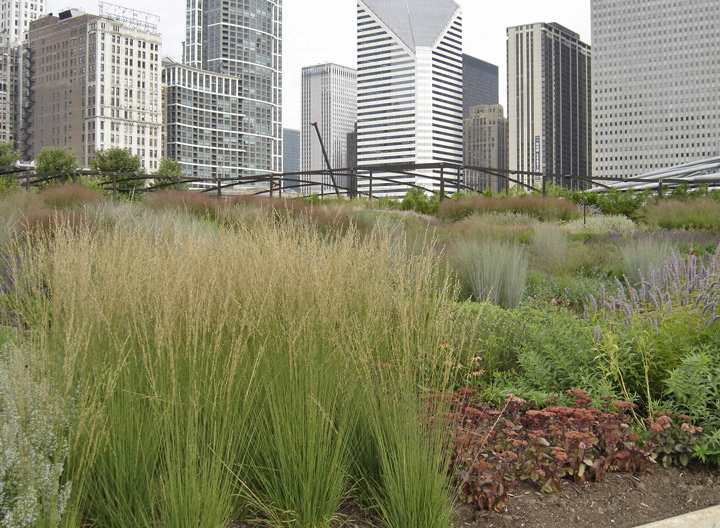 Designed by Gustafson Guthrie Nichols Ltd., Piet Oudolf and Robert Israel, this 2.5-acre garden pays homage to the City's motto, "Urbs in Horto" (City in a Garden), which refers to Chicago's transformation from its flat and marshy origins to a bold and powerful city. Highlights of the garden include the dramatically lit, 15-foot-high "shoulder" hedge. This physical representation of Sandburg's famous description of the "City of Big Shoulders" encloses the garden on two sides and protects the delicate perennial garden. A graceful hardwood footbridge over shallow water divides the garden diagonally between "light" and "dark" plates.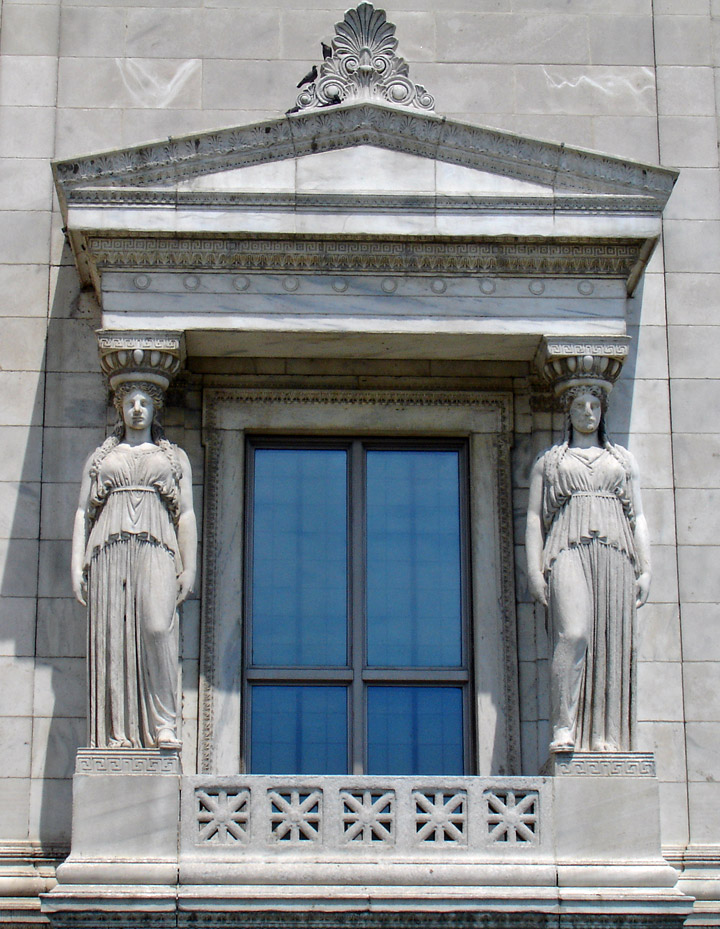 Jay Pritzker Pavilion
Frank Gehry, winner of the National Medal of Art, applied his signature style to this revolutionary outdoor concert venue. The Pavilion stands 120-feet high, with a billowing headdress of brushed stainless steel ribbons that frame the stage opening and connect to an overhead trellis of crisscrossing steel pipes. The trellis supports the sound system, which spans the 4,000 fixed seats and the Great Lawn, which accommodates an additional 7,000 people.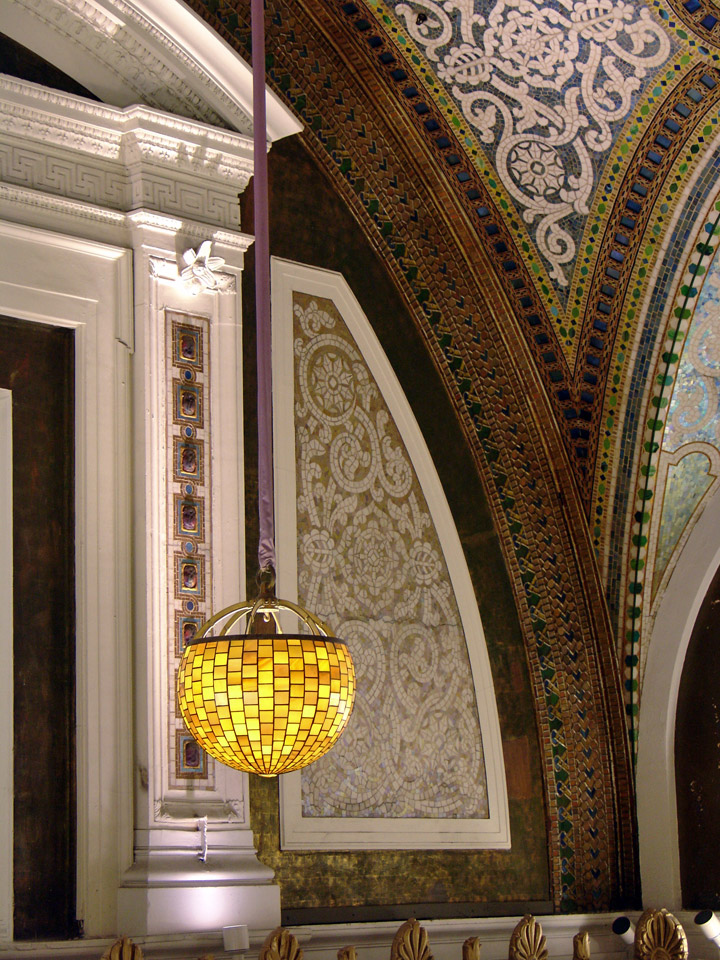 Pavilion in front of the tall buildings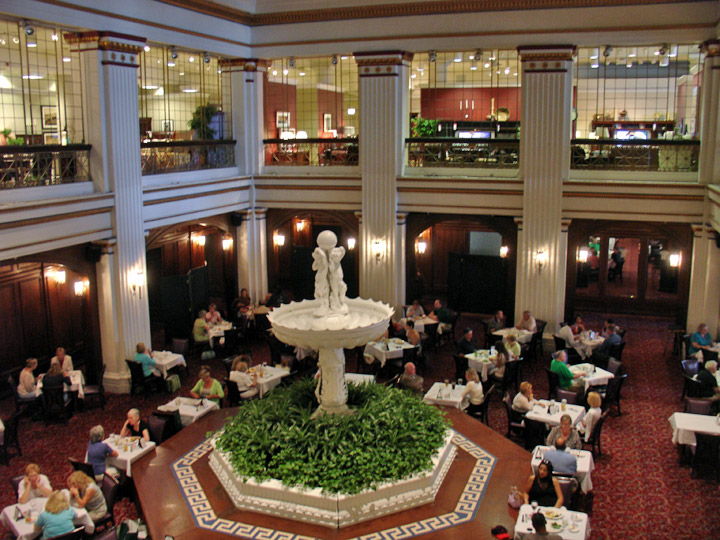 BP Bridge
Connecting Millennium Park to Daley Bicentennial Plaza, east of the park, this 925-foot-long winding bridge, Frank Gehry's first, provides incomparable views of the Chicago skyline, Grant Park and Lake Michigan. Clad in brushed stainless steel panels, the BP Bridge complements the Pritzker Pavilion in function as well as design by creating an acoustic barrier from the traffic noise below. It also has a 5% slope to allow easy access for people who are physically challenged.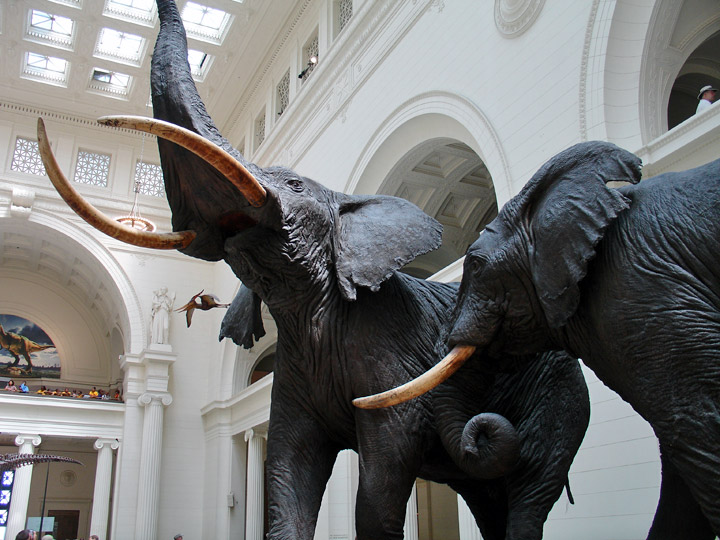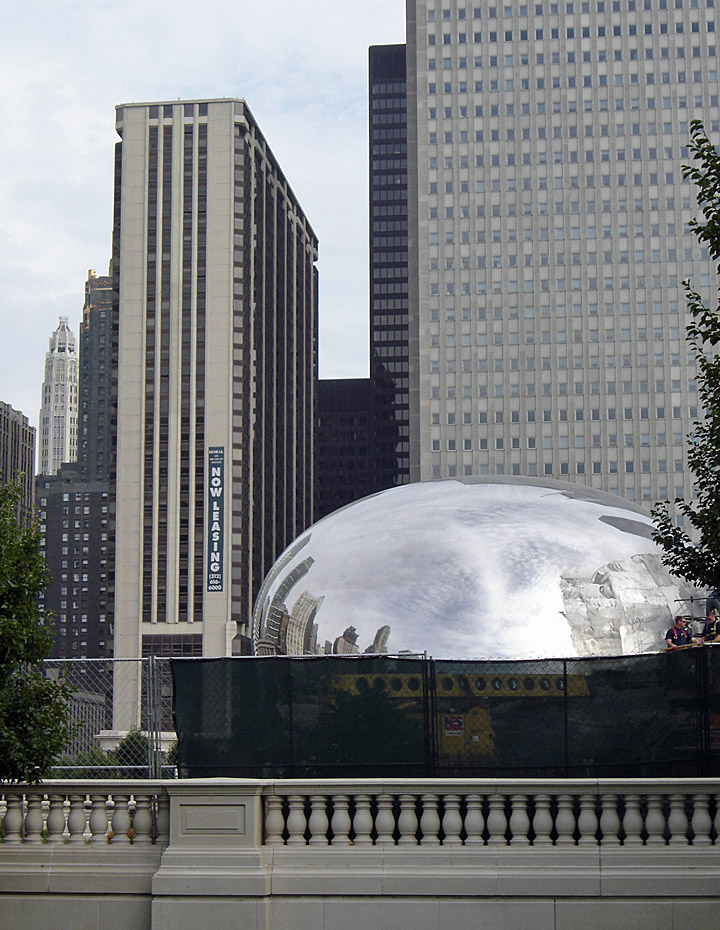 Cloud Gate
Cloud Gate is British artist Anish Kapoor's first public outdoor work installed in the United States. The 110-ton elliptical sculpture is forged of a seamless series of highly polished stainless steel plates, which reflect the city's famous skyline and the clouds above. A 12-foot-high arch provides a "gate" to the concave chamber beneath the sculpture, inviting visitors to touch its mirror-like surface and see their image reflected back from a variety of perspectives.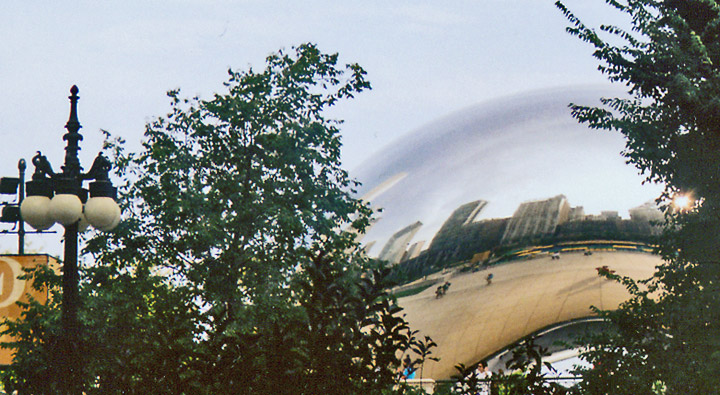 Chicago skyline as seen in the Cloud Gate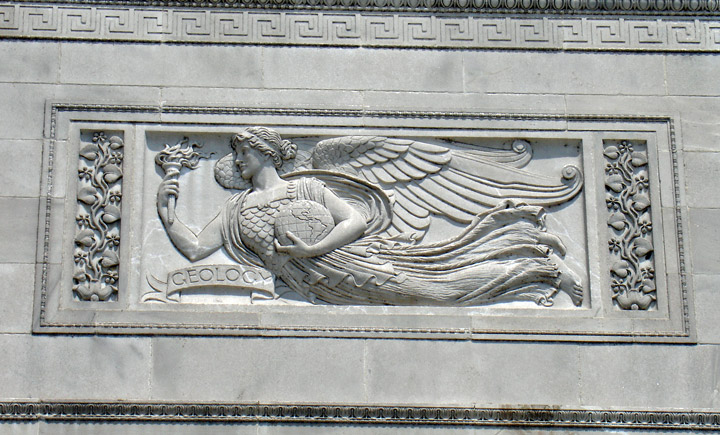 looking toward the Art Institute from Millennium park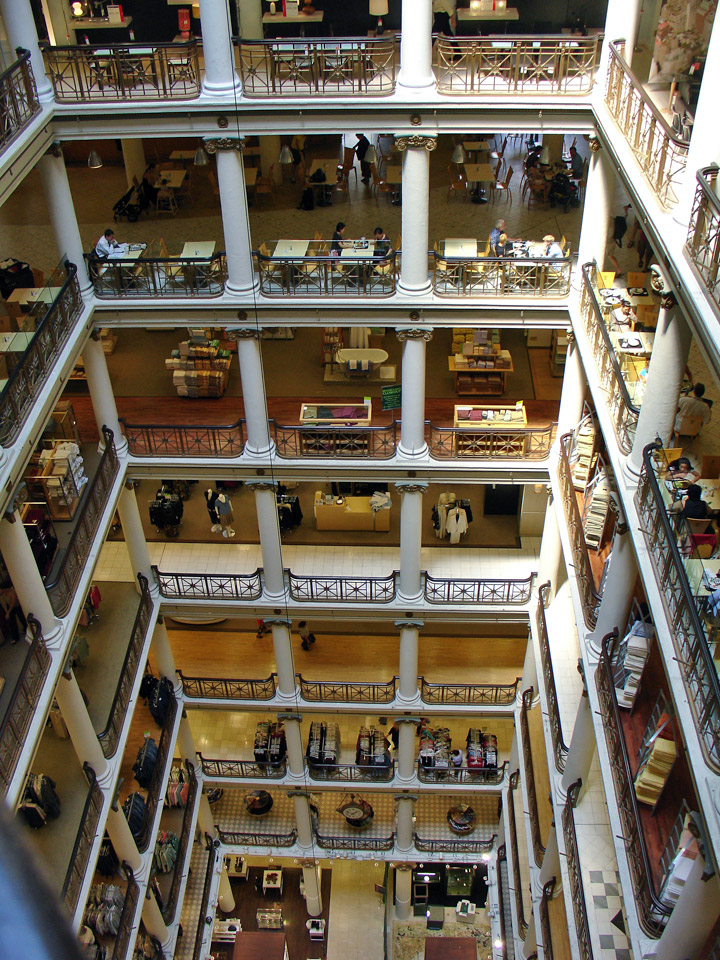 across the street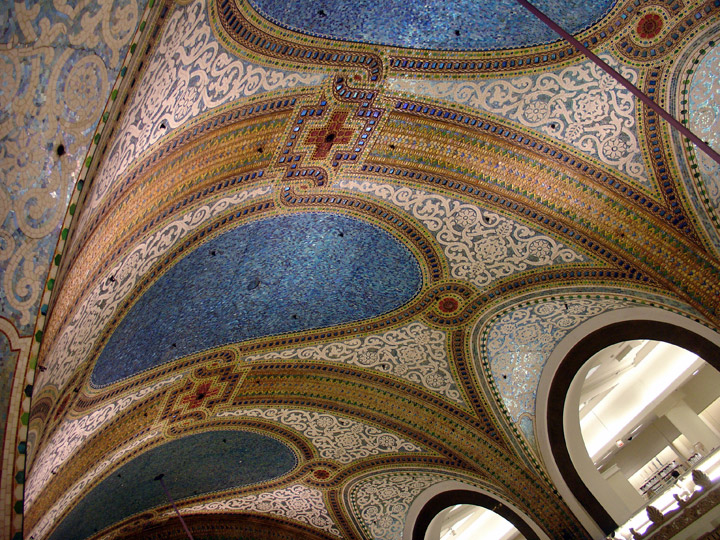 there the Canada Geese are at home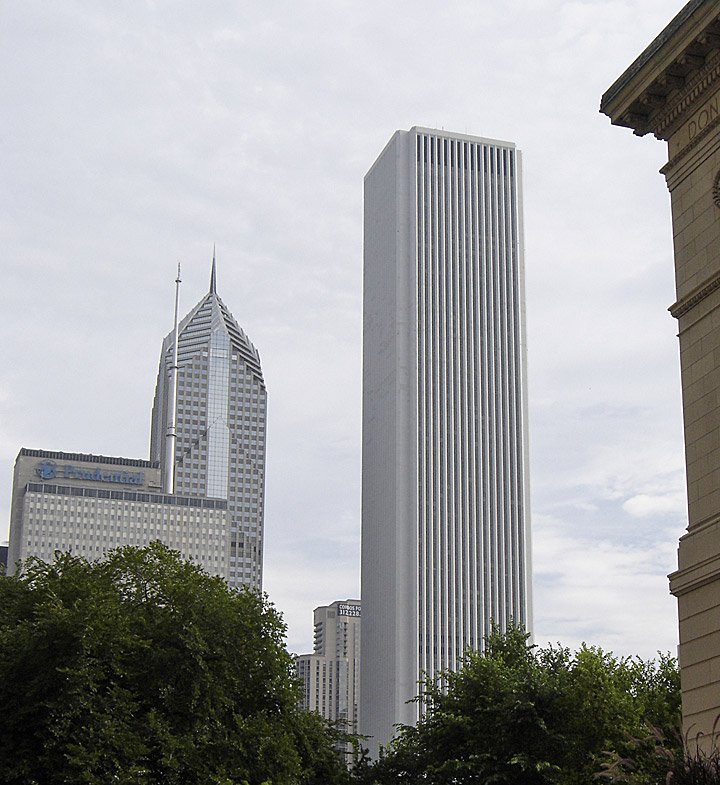 in the midst of the tall buildings of the city of Chicago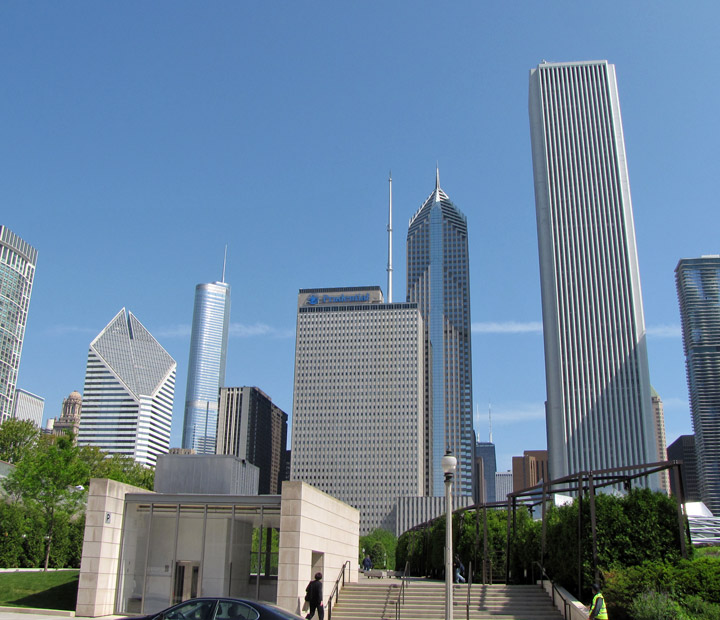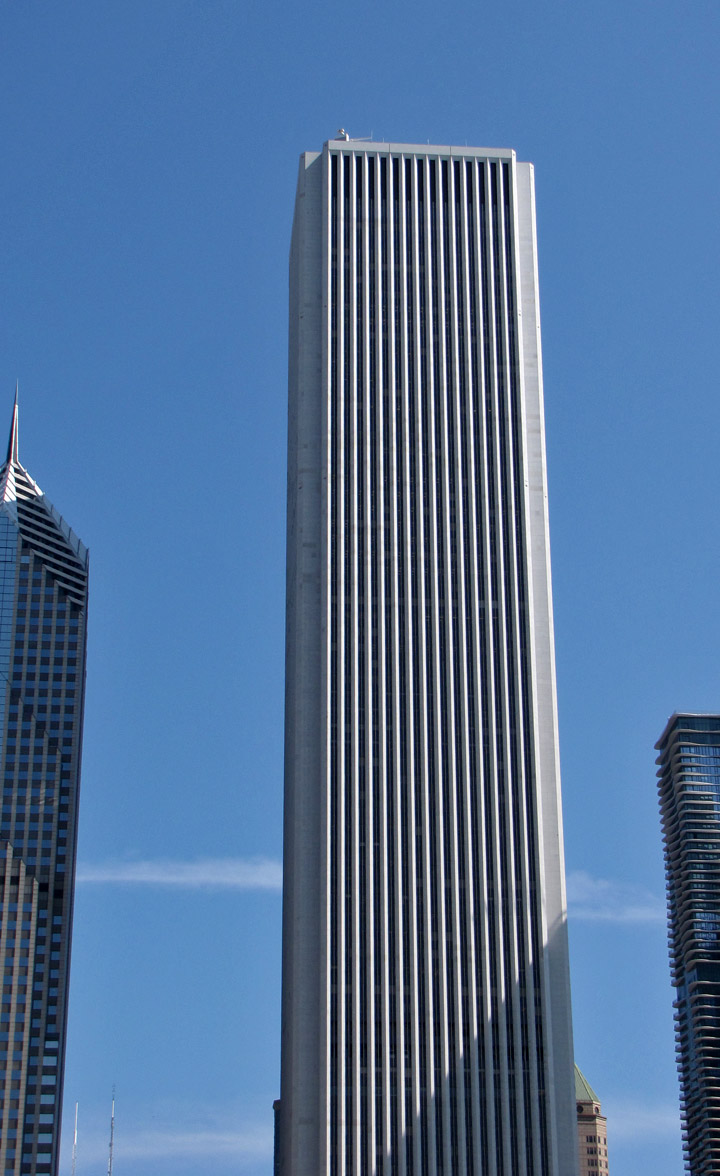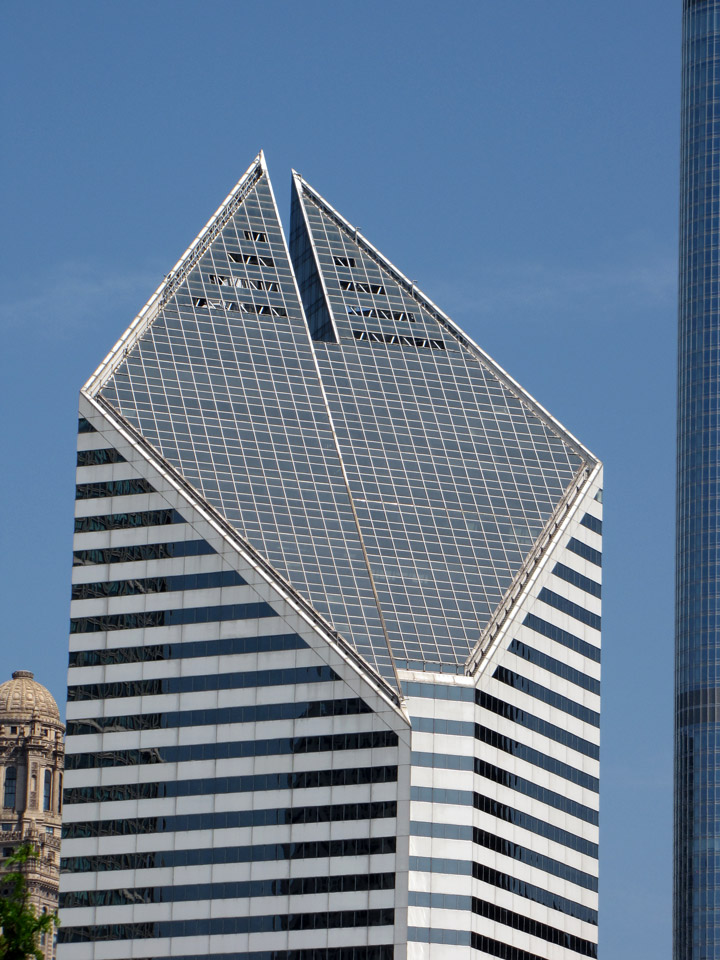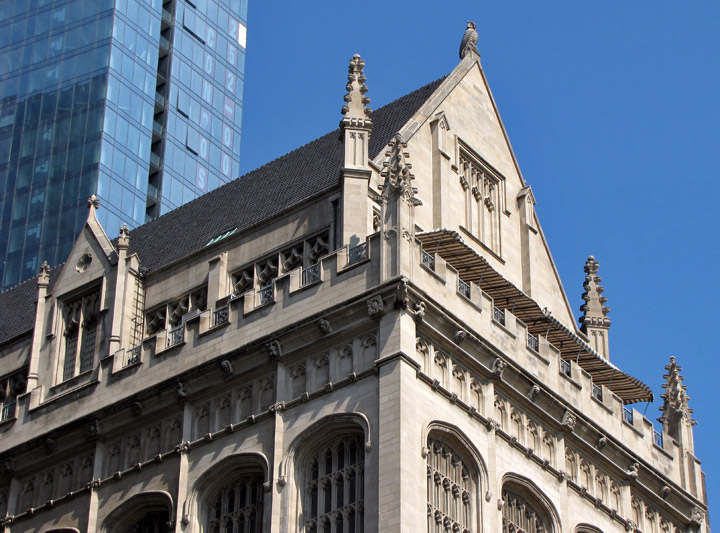 ---
---