Marshall Field Store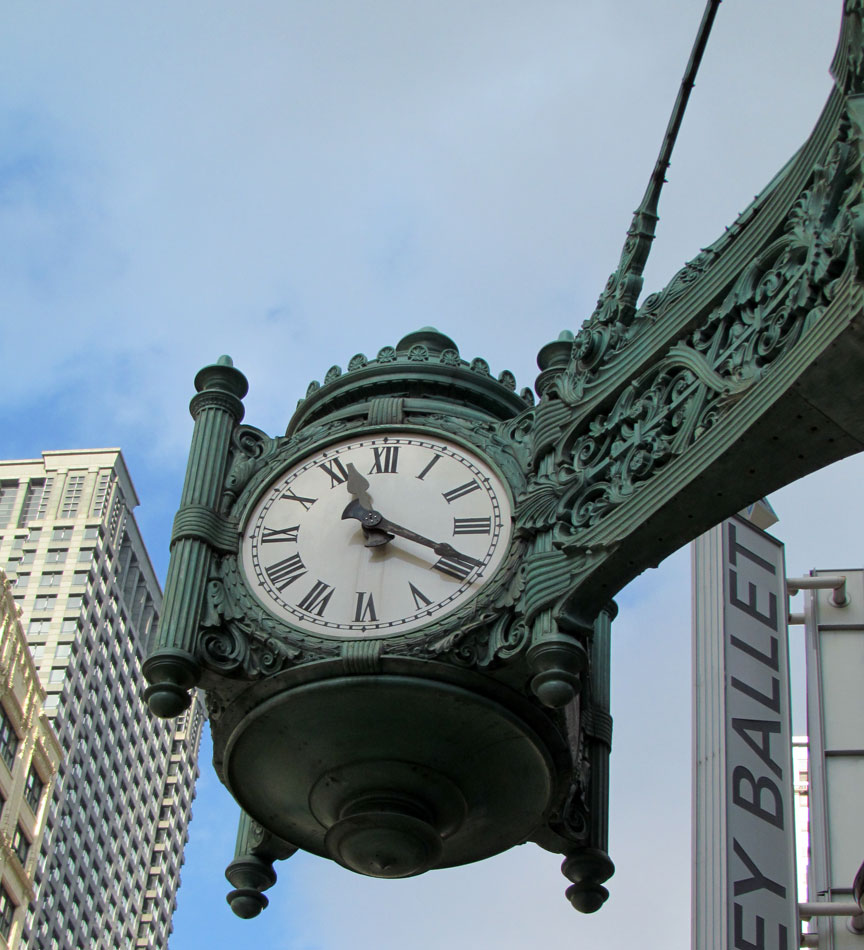 its landmark clock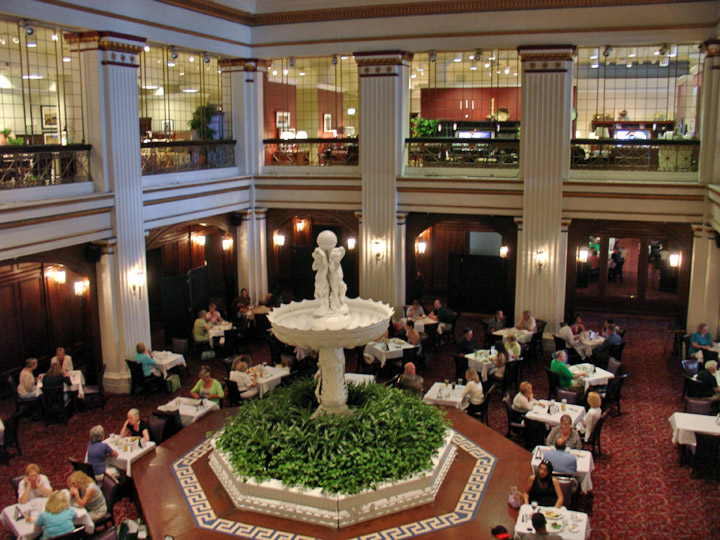 the famous Walnut Room dining area, as seen from a viewing area on the 8th floor.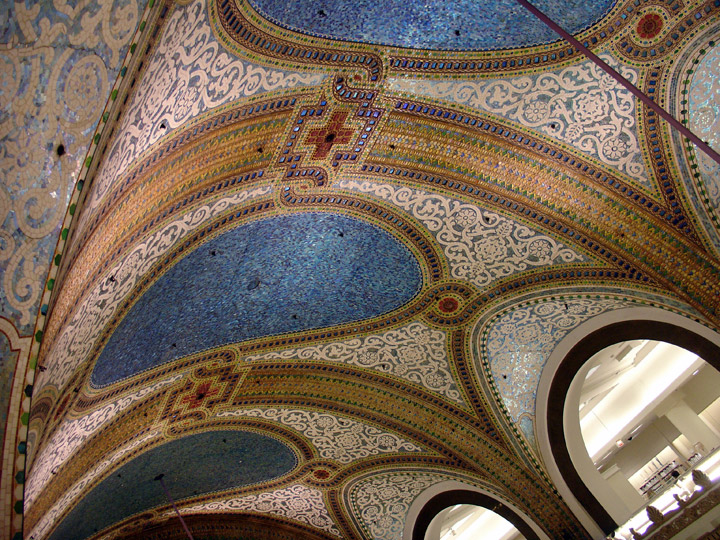 A mosaic dome by the Tiffany studio tops a 5-story atrium in the southwest corner.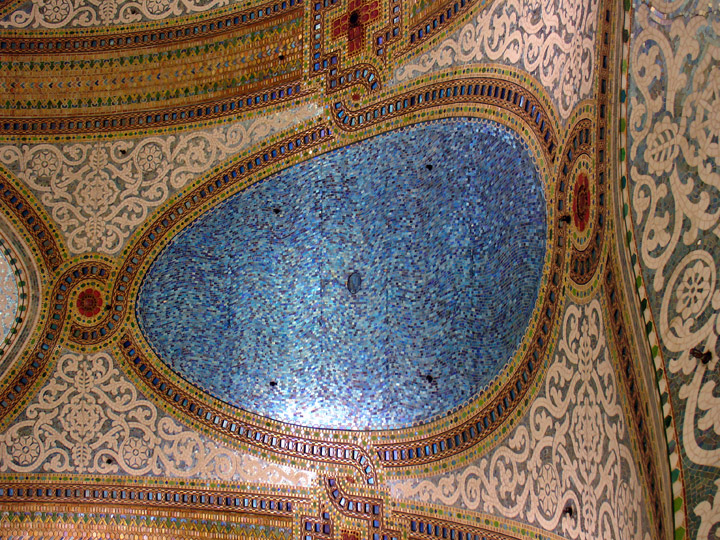 Tiffany oval
One of the first high-rise buildings demolished in Chicago - the Trude Building -
was taken down in 1912 to clear the northeast corner of the store's site.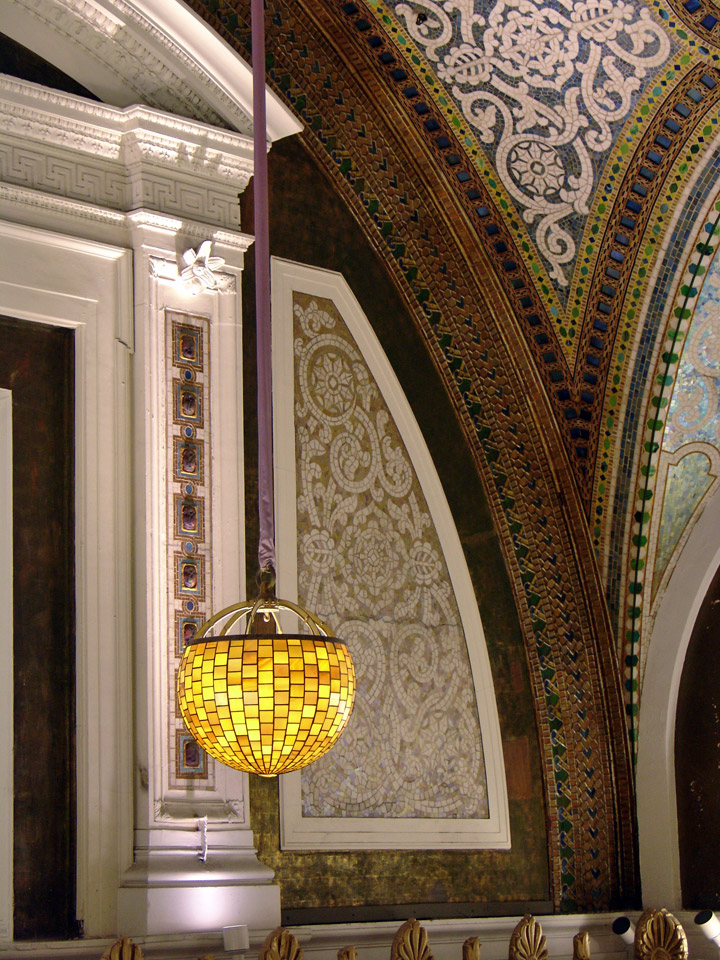 lamp in the Tiffany Studio designed area

Actress Dorothy Lamour, who co-starred with Bob Hope and Bing Crosby in the Road movies,
used to work as an elevator operator in this store.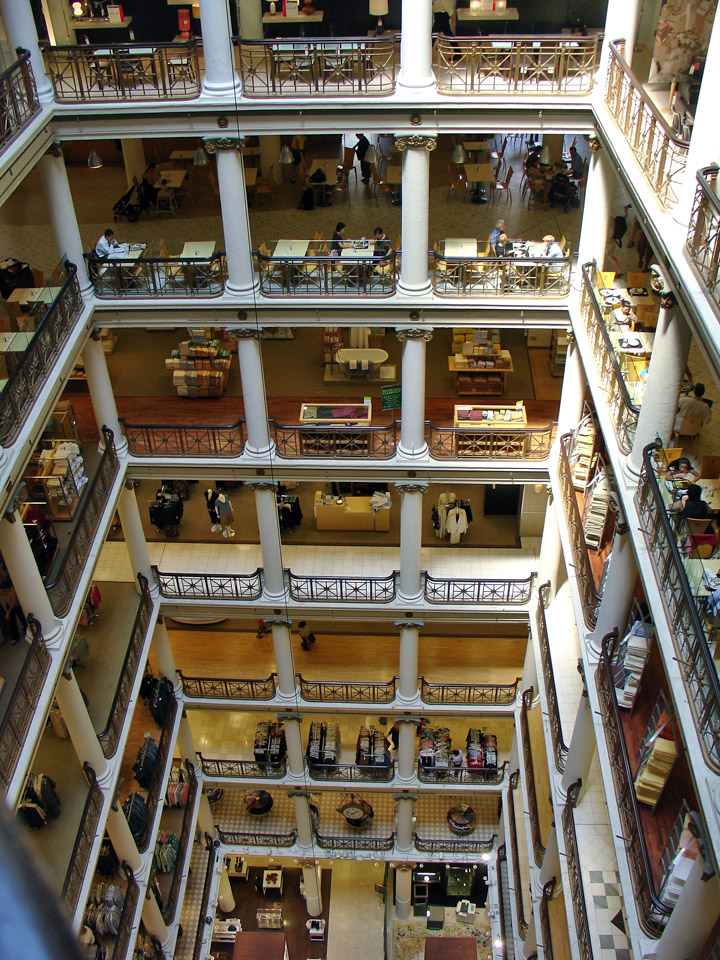 The northwest section has a 13-story skylit atrium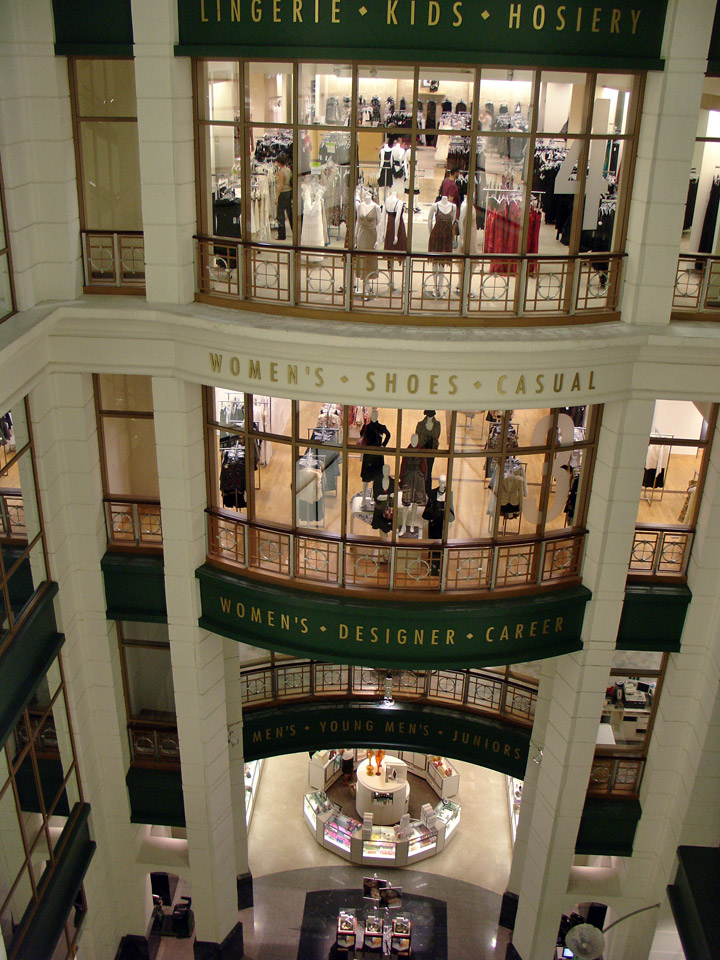 a newer atrium in the center is bridged by double escalator banks.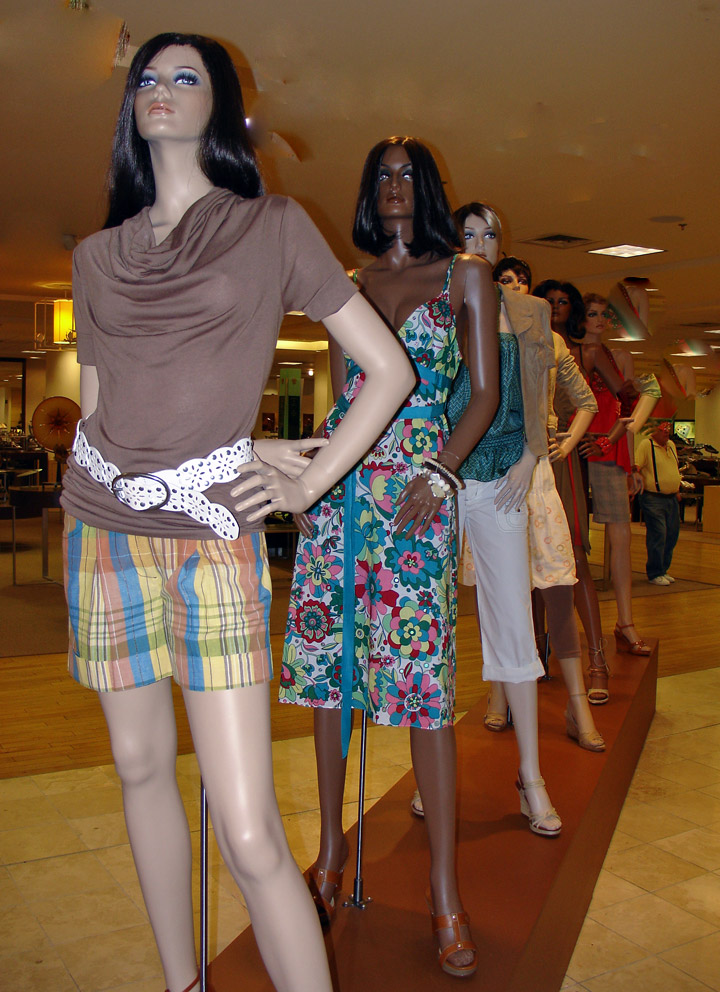 the Marshall Field manikins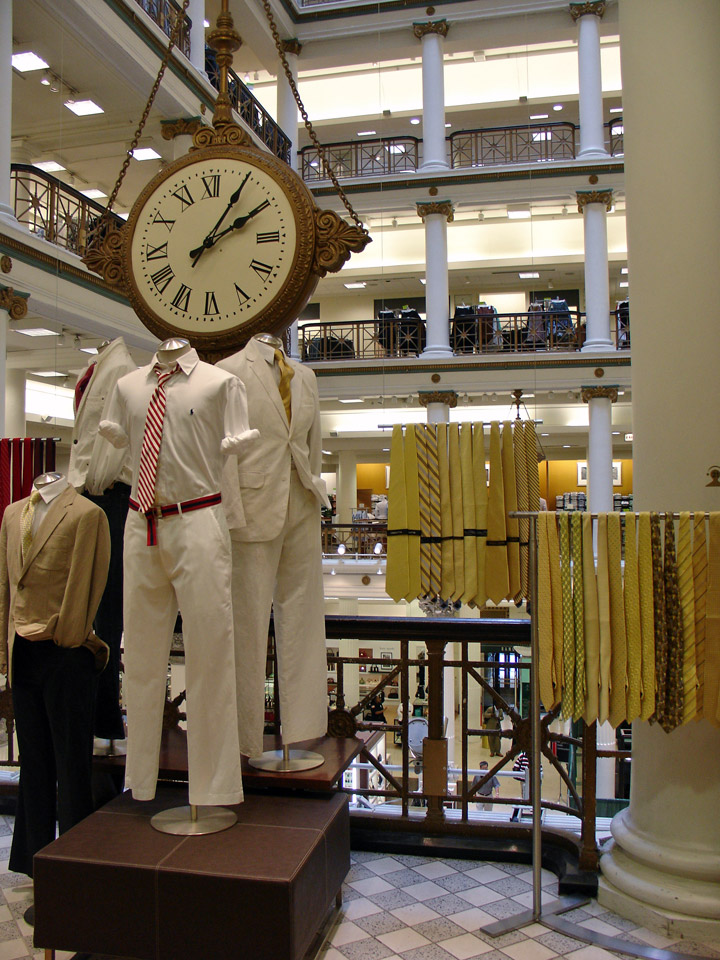 The building is essentially built on a six-part grid, with sections added
to the original building in 1902, 1906, 1907, and 1914.

The traditional symbols of the store are the green clocks which overhang the corners of Randolph and Washington on State Street.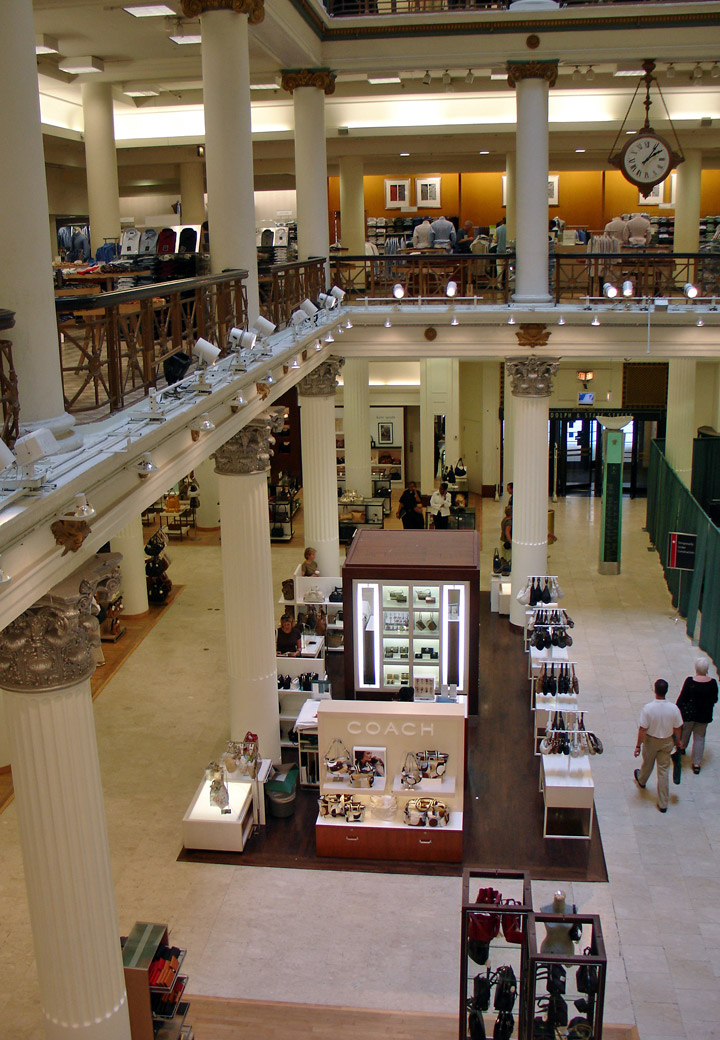 In the 1920s, novelists G.K. Chesterton and Sinclair Lewis met in the book department in this store,
leading to their collaboration on the unpublished play "Mary Queen of Scotch".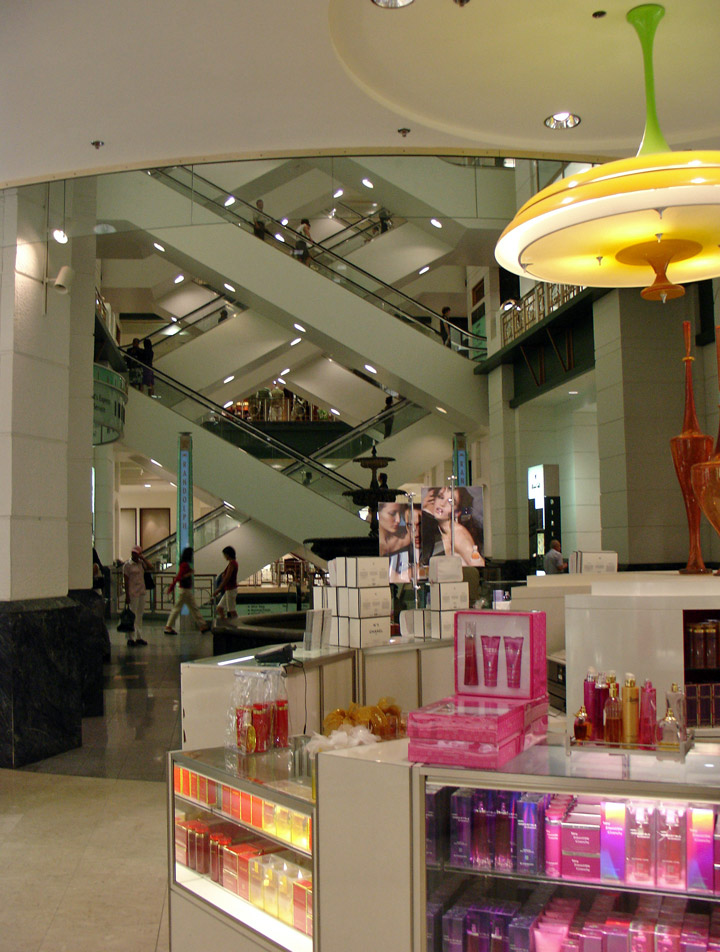 Art Deco lamp on the perfume section
next to the new banks of escalators
Macy's at Christmas Christmas Windows

This building plays a role in the novel The 42nd Parallel by John Dos Passos,
as character Eric Egstrom gets a job in the interior decorating department.
---
The Story

It was a named a National Historic Landmark in 1978.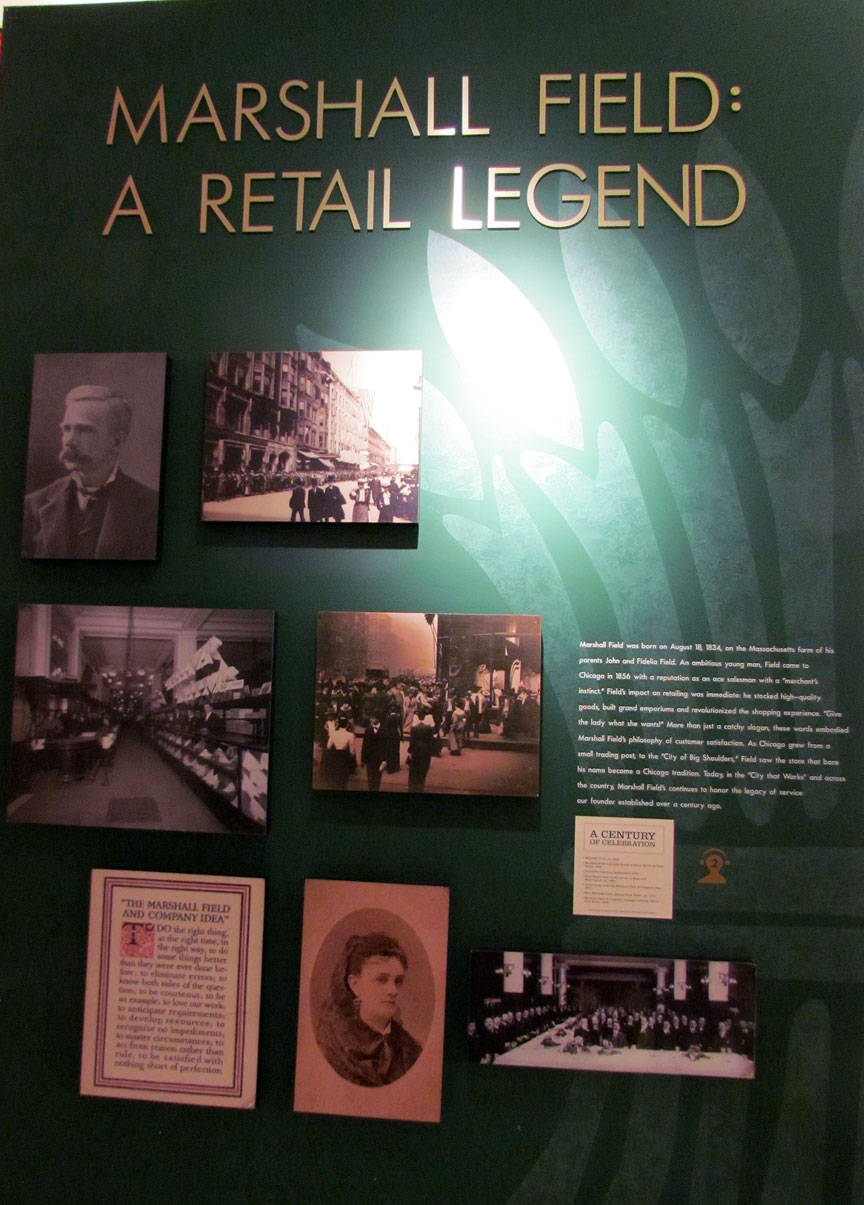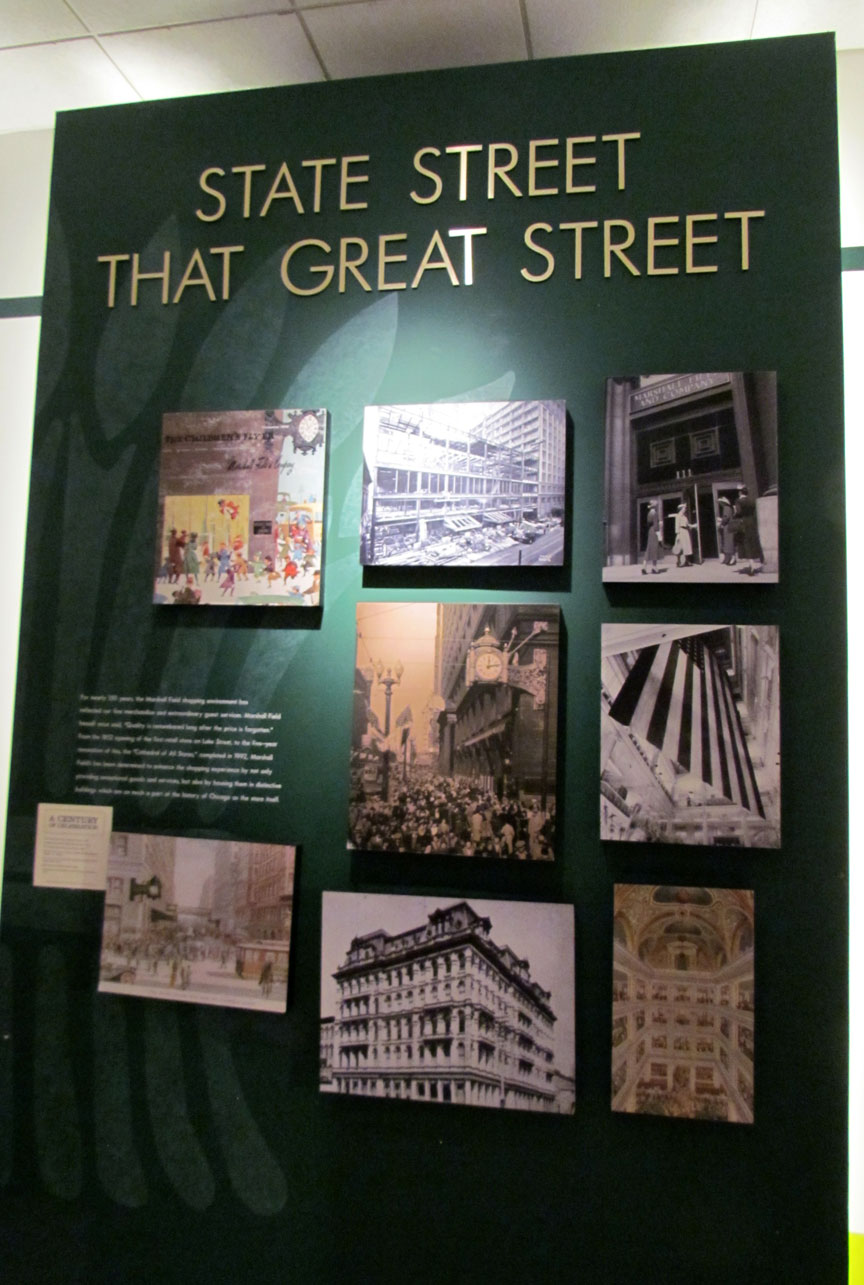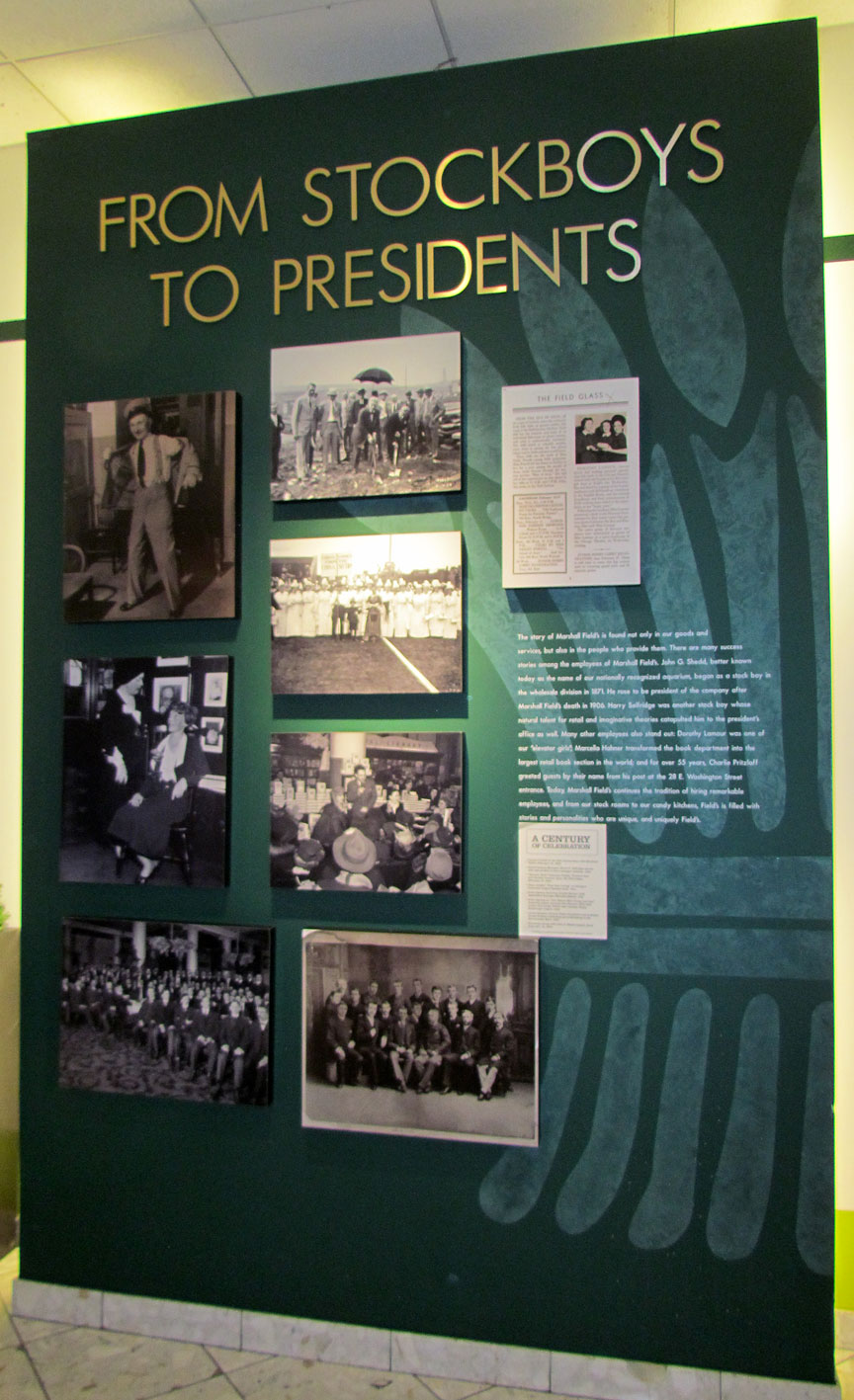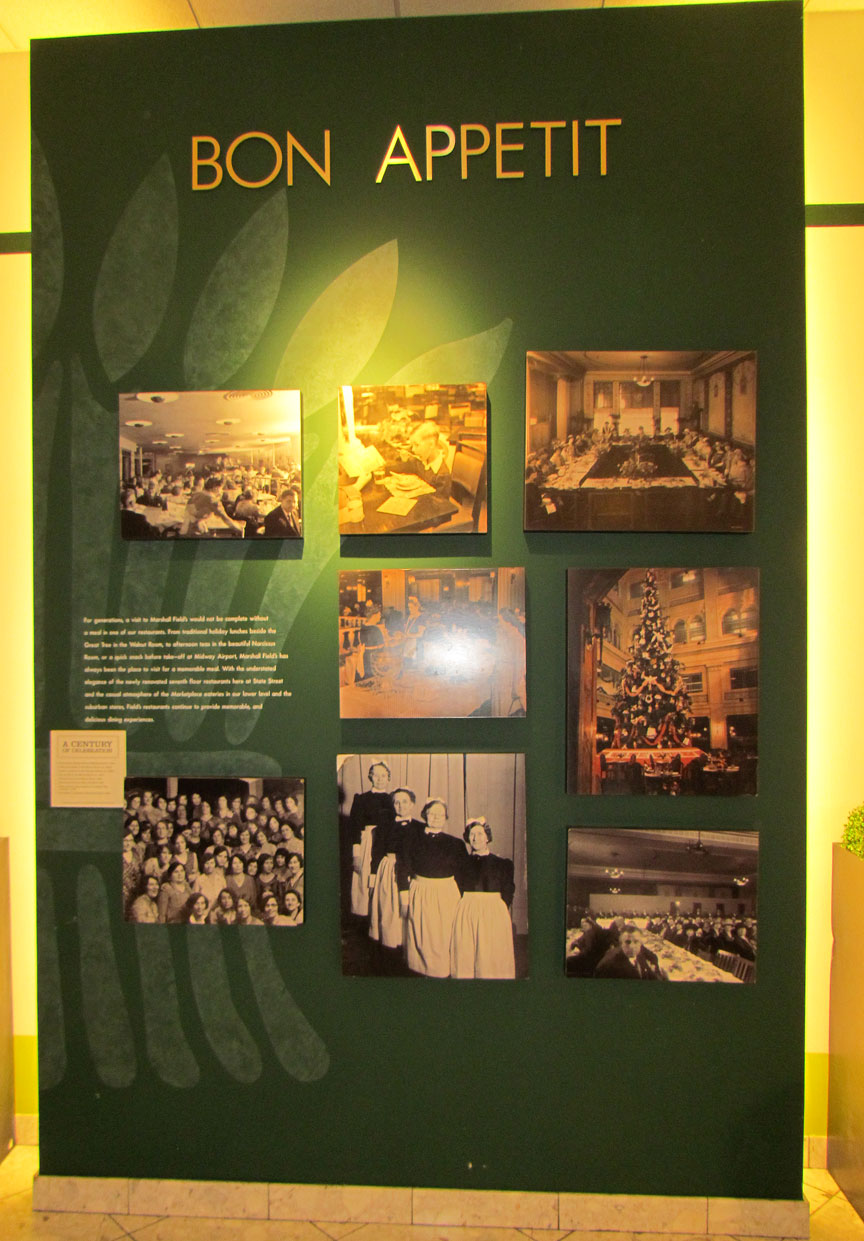 food service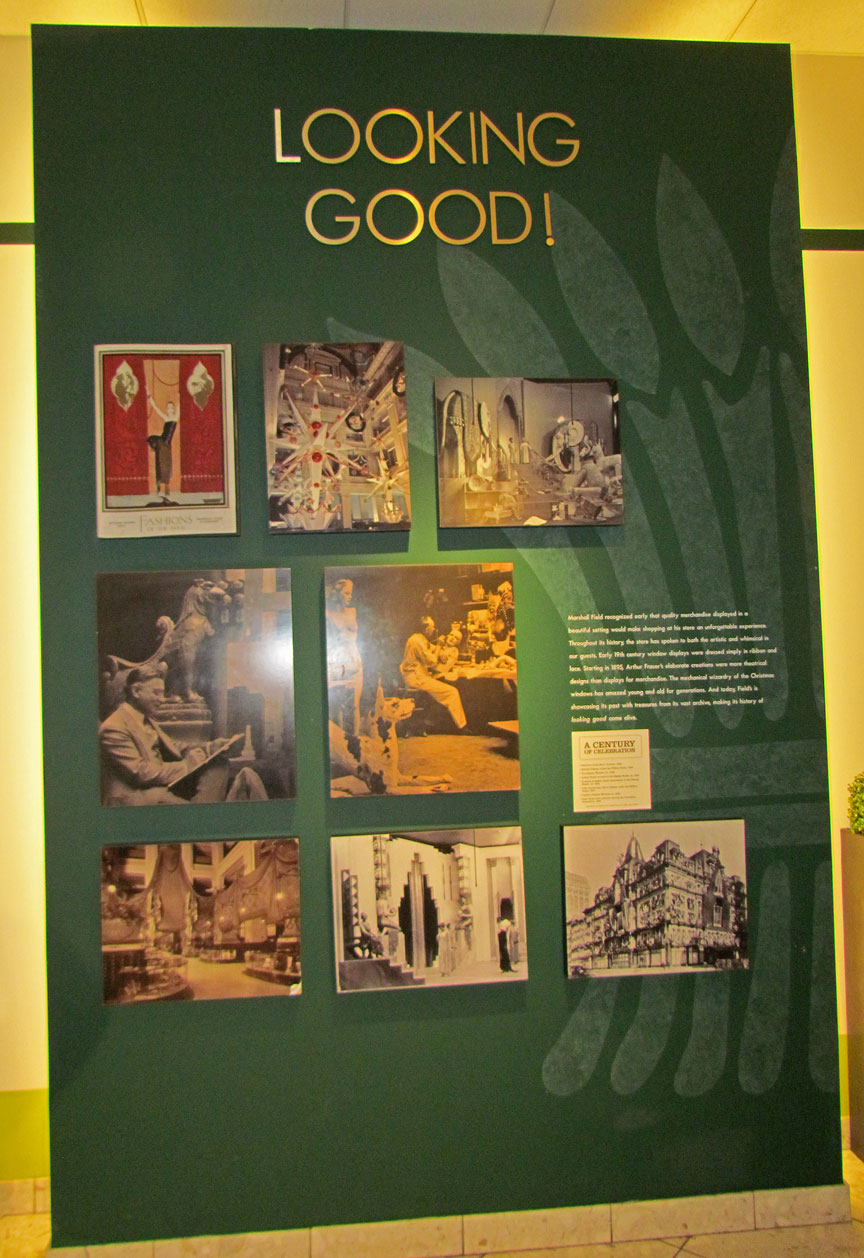 quality decor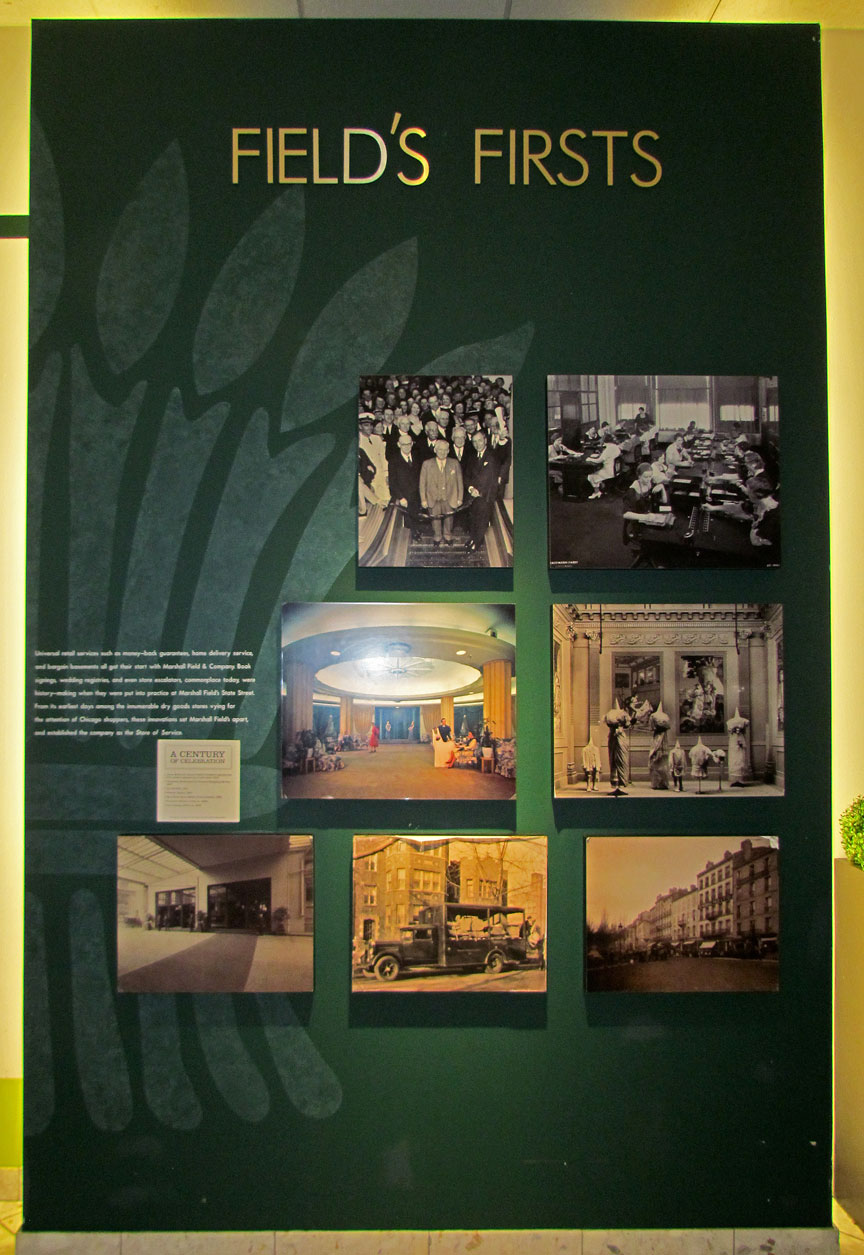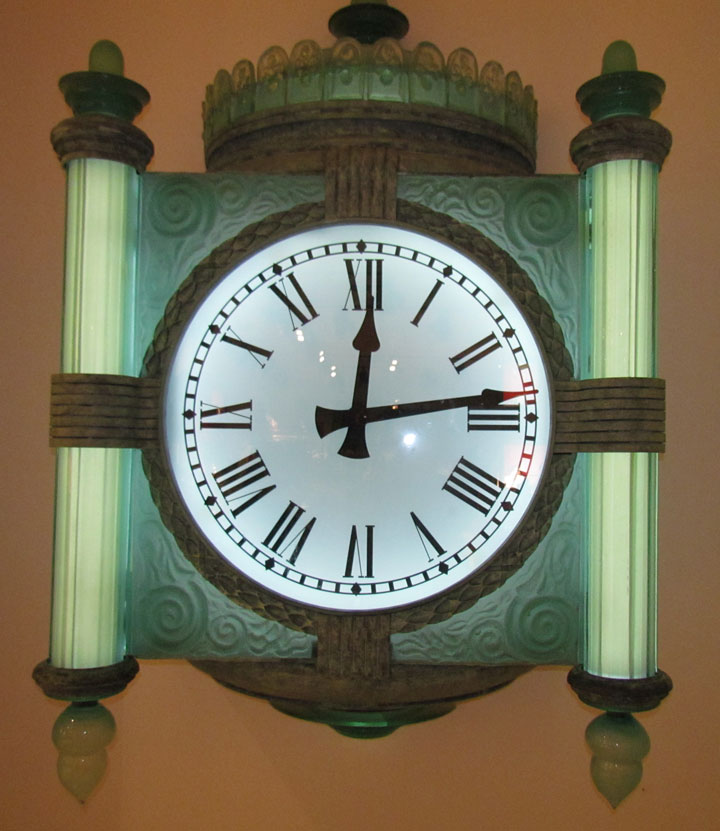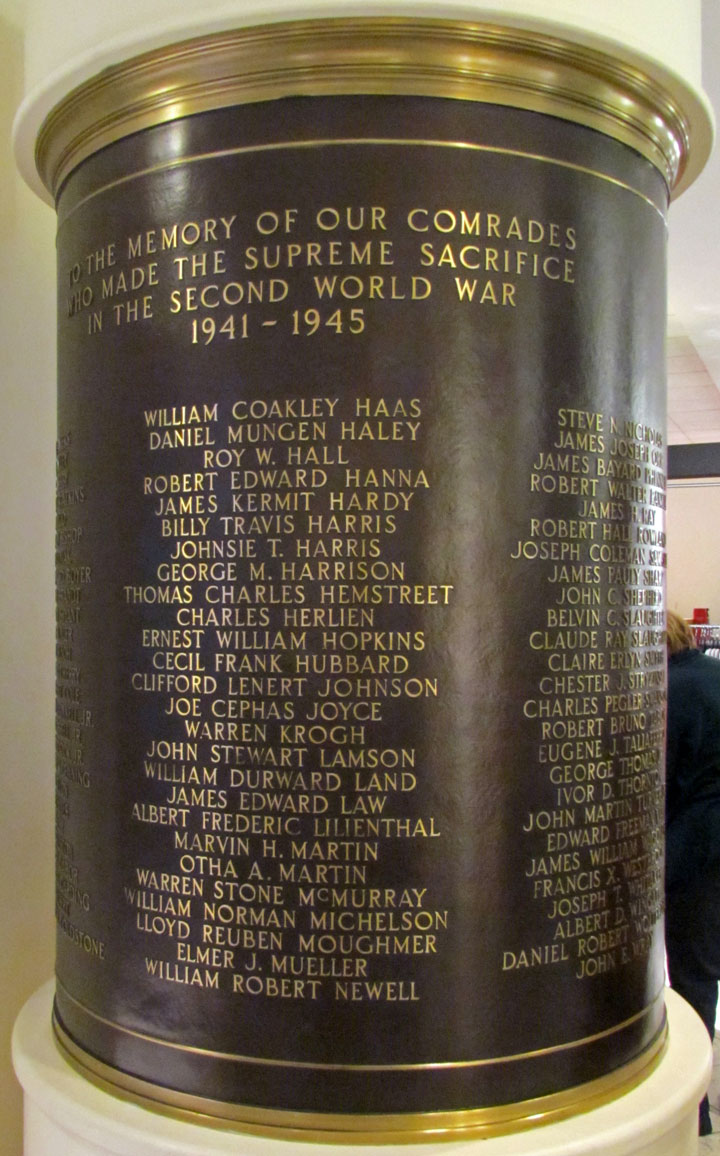 ---
---