Stained Glass Museum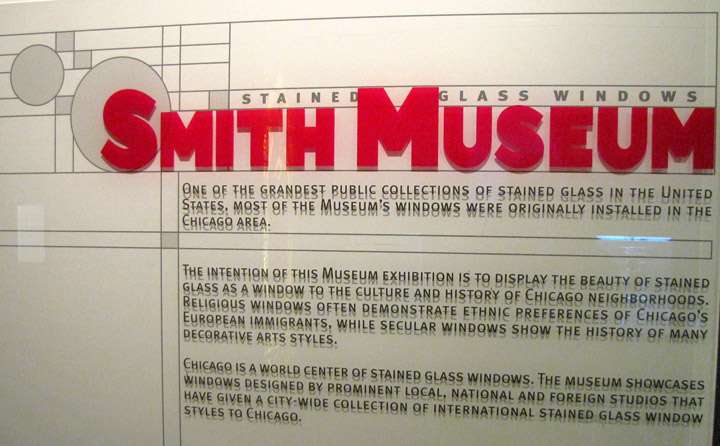 Smith Museum of Stained Glass Windows
The Smith Museum of Stained Glass Windows is a permanent exhibition which opened in February 2000 at Chicago's Navy Pier entertainment complex. It is the first American museum dedicated solely to the art of stained glass windows.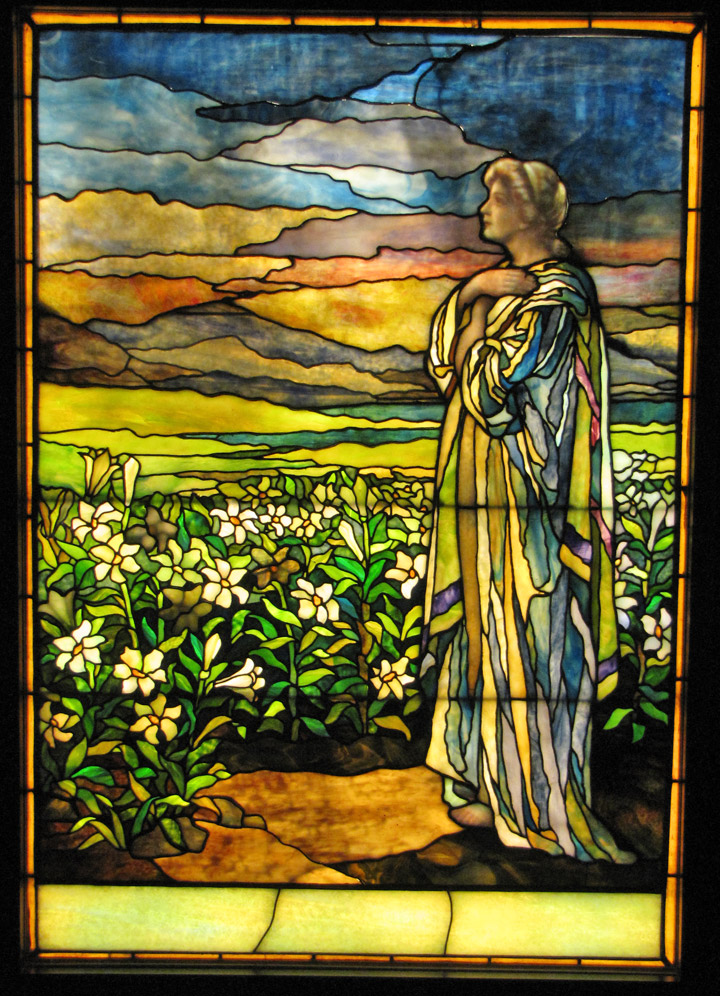 Named after prominent Chicago collectors E.B. and Maureen Smith, the museum holds over 150 individual pieces displayed in four galleries: Victorian, Prairie, Modern, and Contemporary. The majority of the works originally came from Chicago-area buildings, and a number of prominent artists are represented, including John LaFarge, Adolfas Valeška, Ed Paschke, and Louis Comfort Tiffany. (Indeed, the museum contains the largest public display of Tiffany windows in the world). The collection contains religious themes, secular work, and some more unusual items, including a stained glass portrait of basketball player Michael Jordan and a window created from glass soda bottles.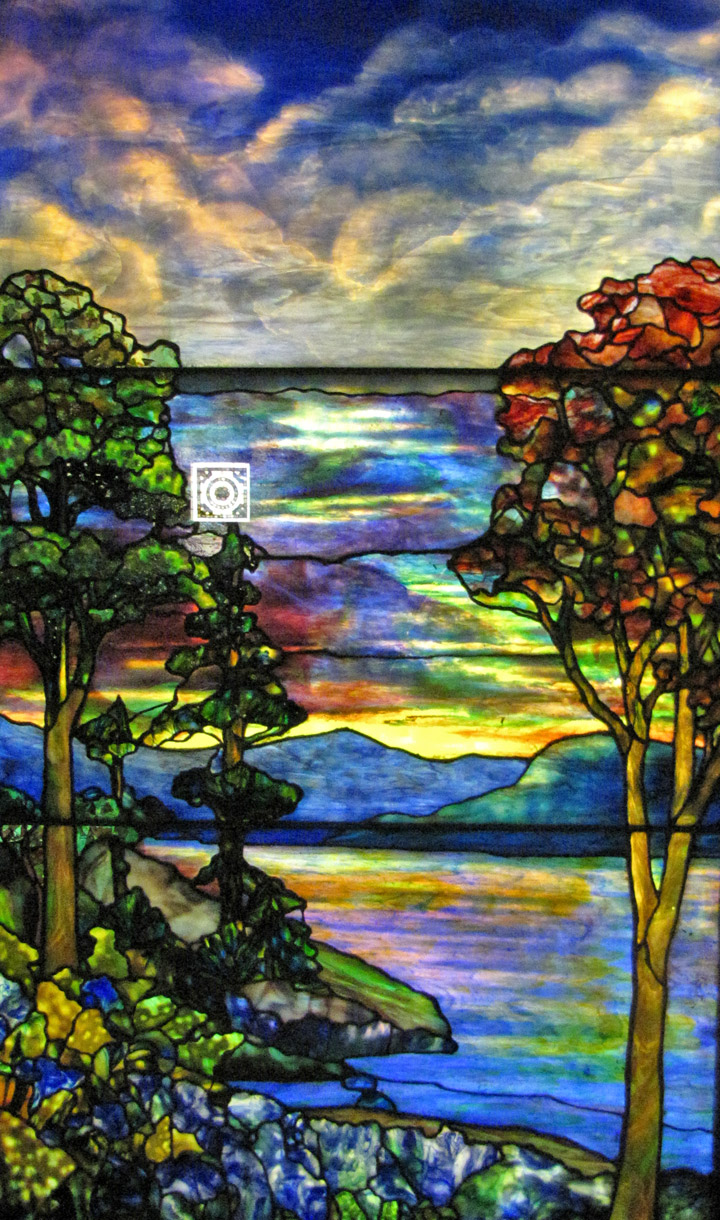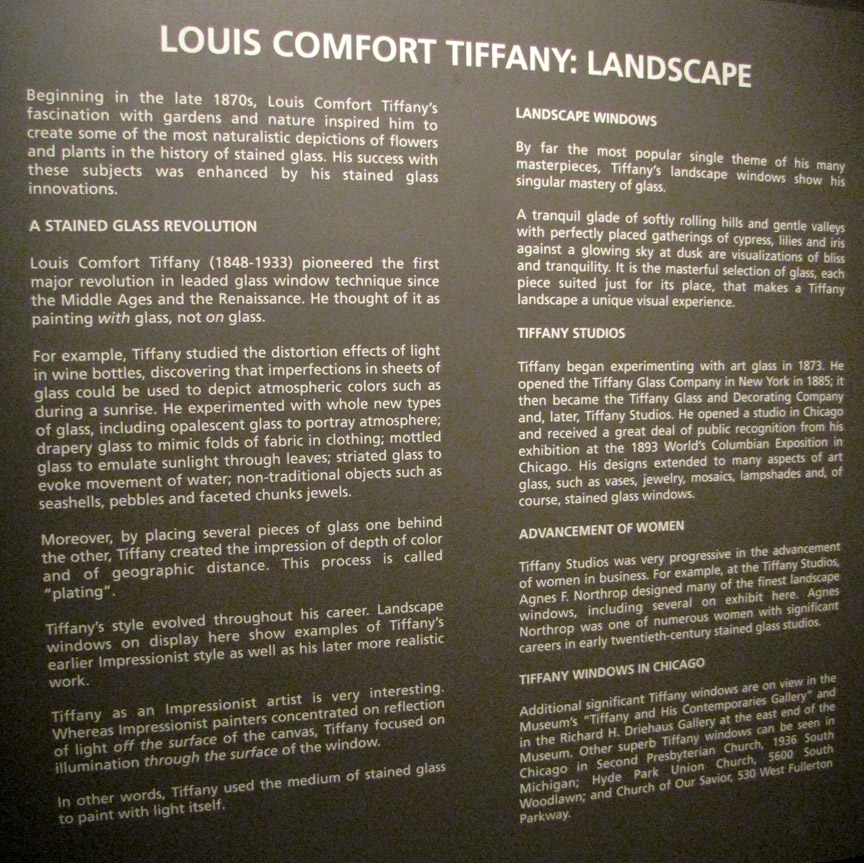 The museum is located along a strip of shops, theatres, and restaurants, and admission is free. Most of the windows in the museum are illuminated with artificial light to highlight the colors and intricate details. Since each piece is protected by a layer of bulletproof glass, patrons are encouraged to come close to the works and even bring food into the galleries. Curator Rolf Achilles says, "It's one of the very few museums in the world you can stroll through eating an ice cream cone right in front of the art. We don't keep people away.
Text from Wikipedia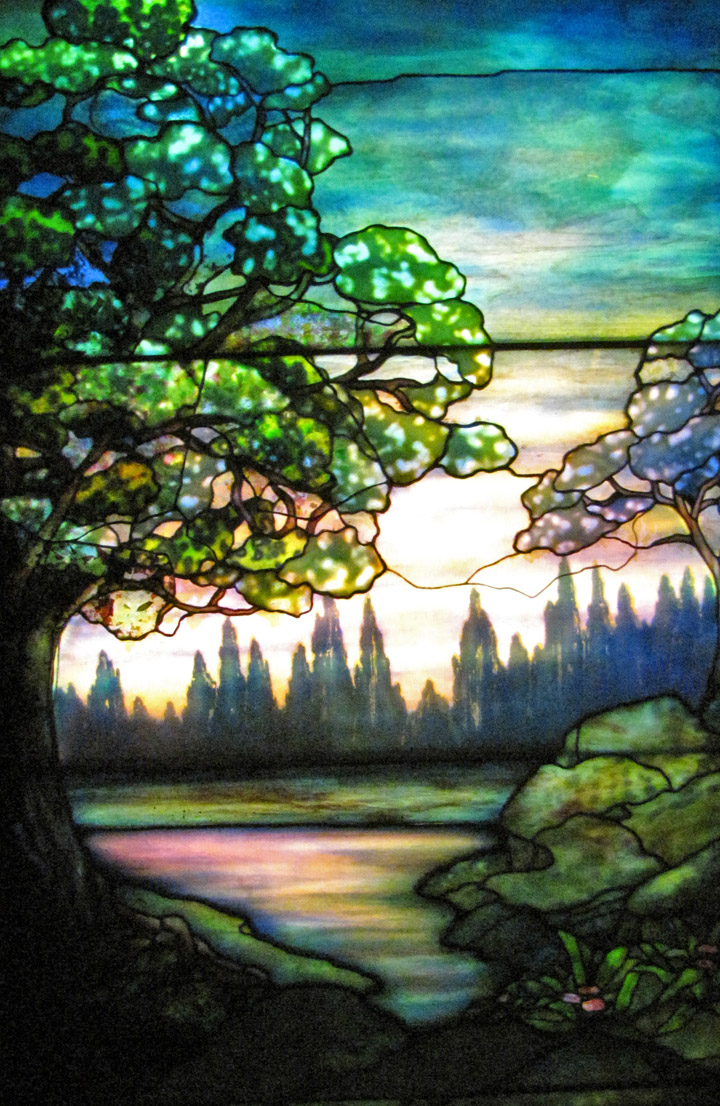 Louis Comfort Tiffany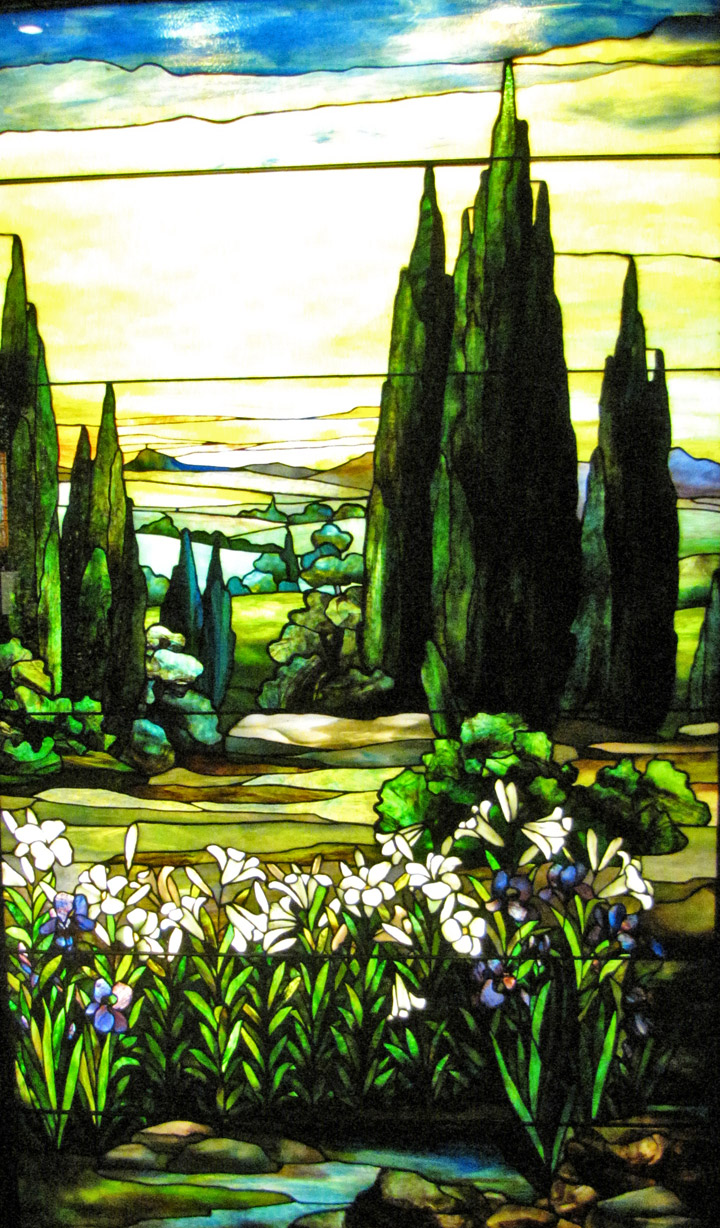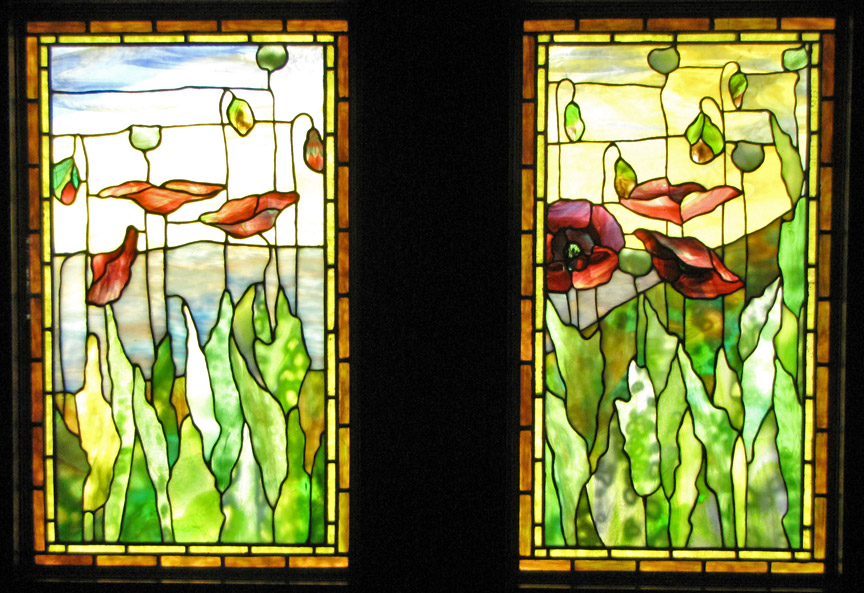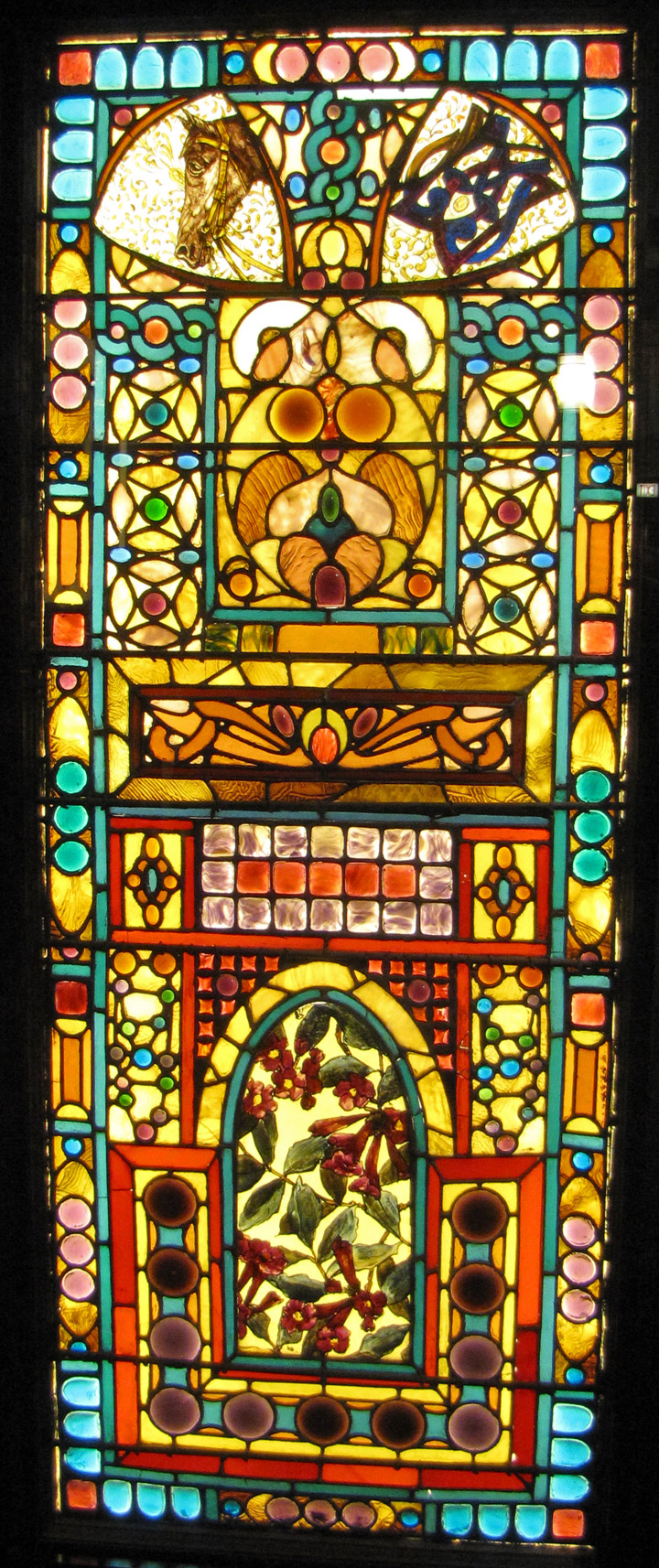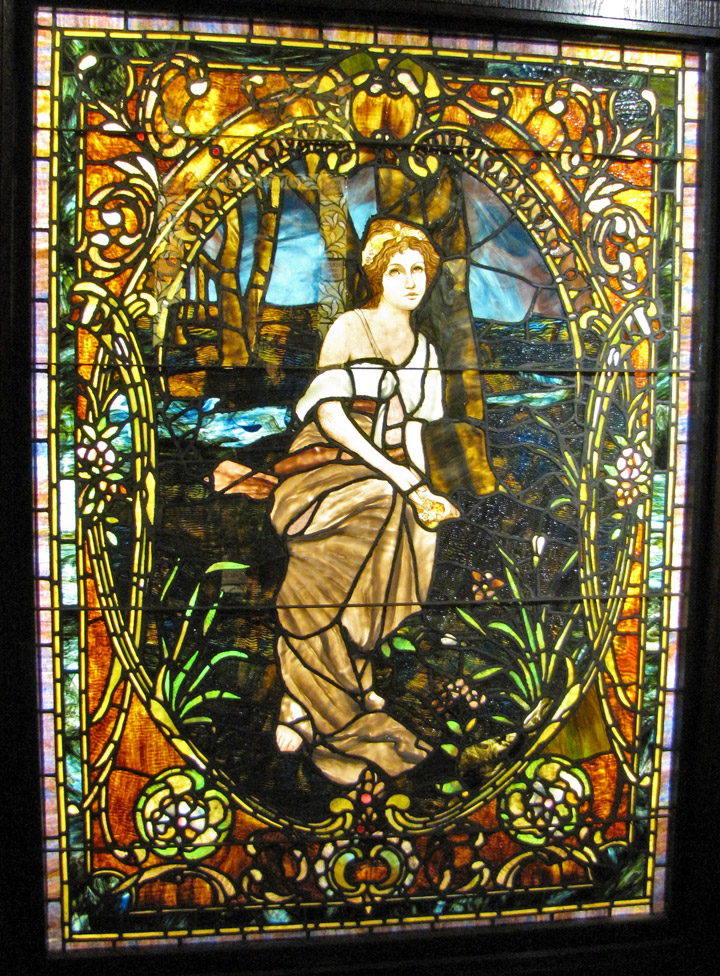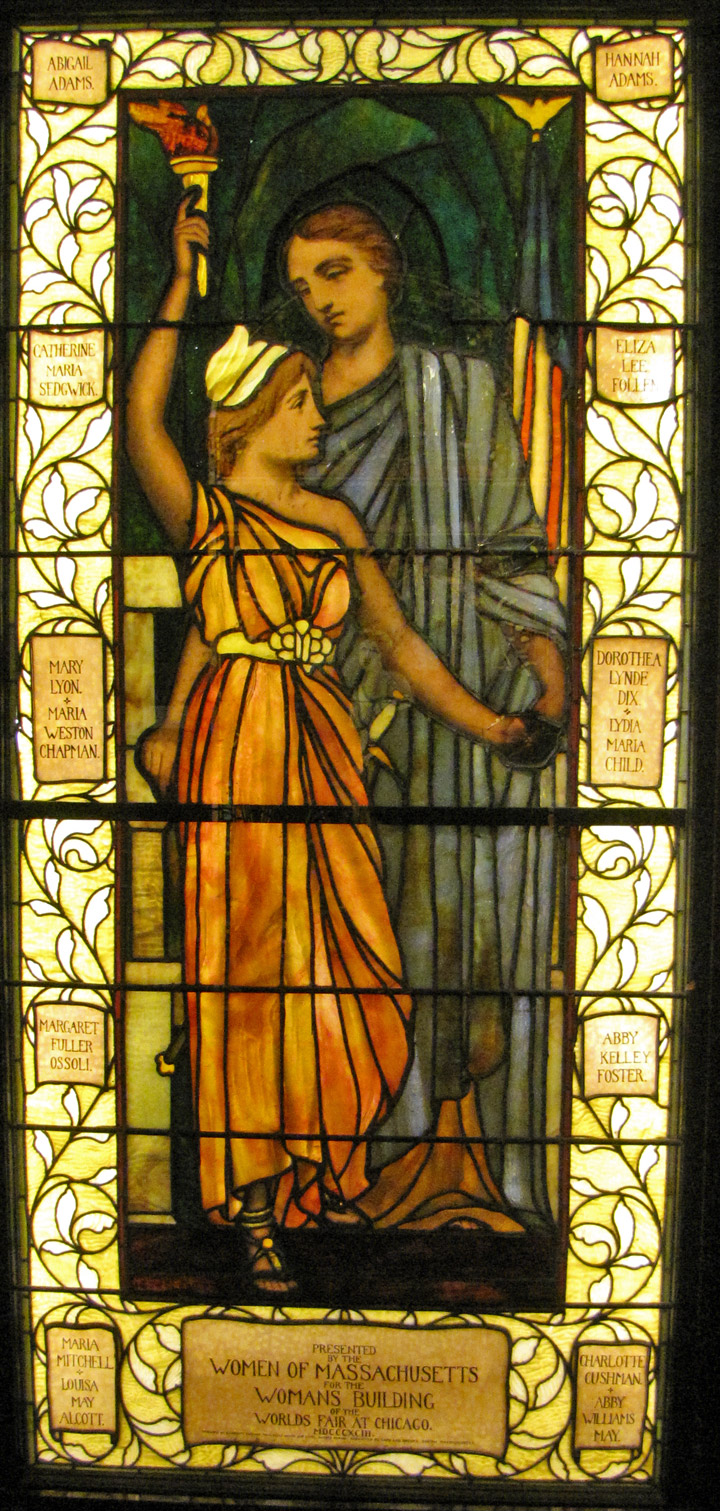 from the Women's Building
World's Fair at Chicago
1893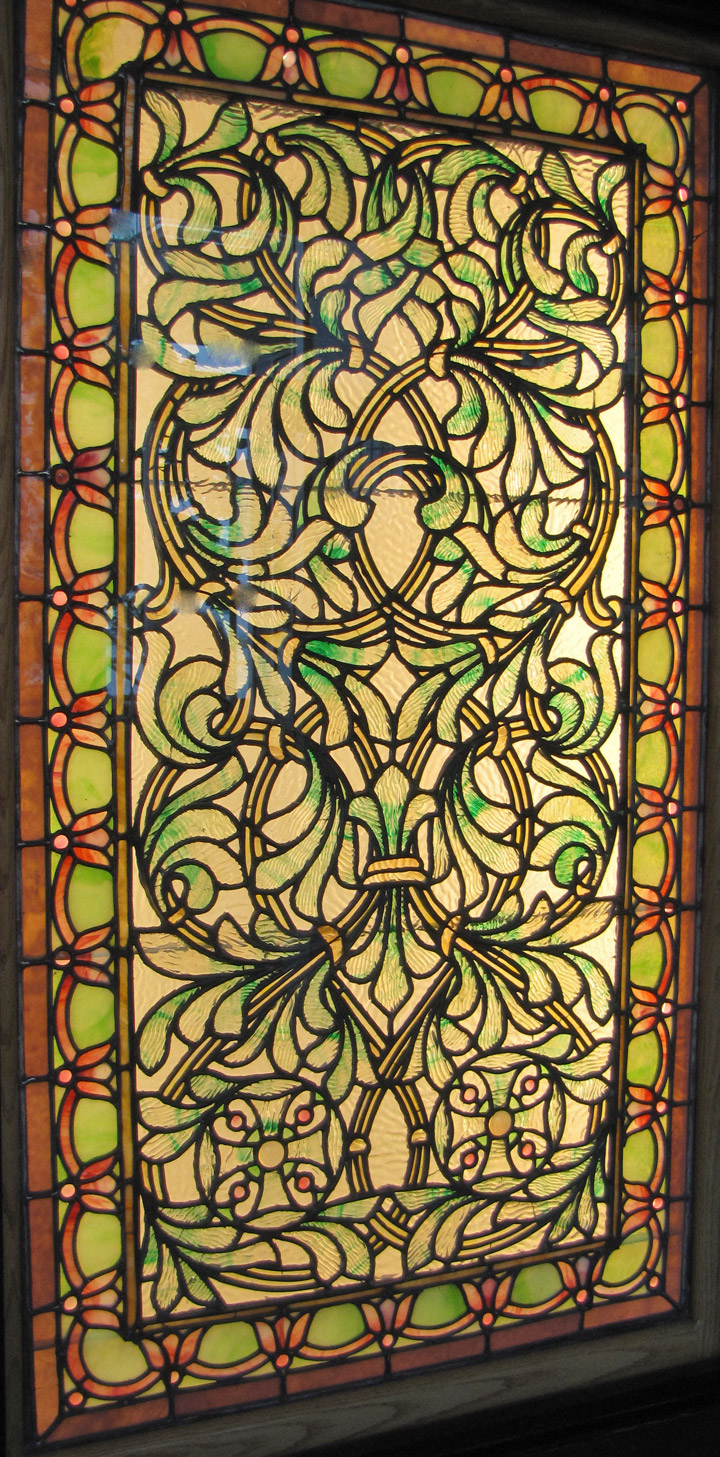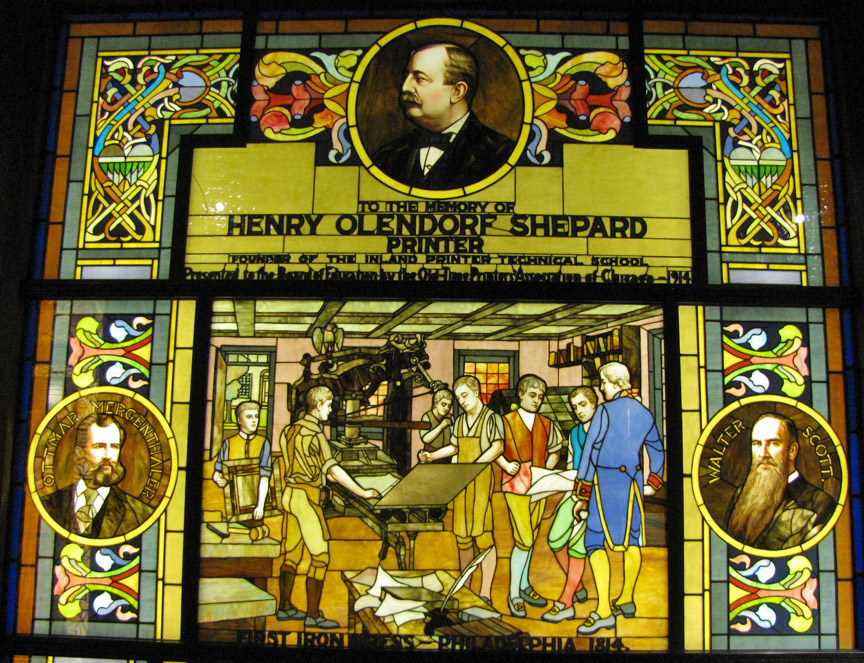 the Printer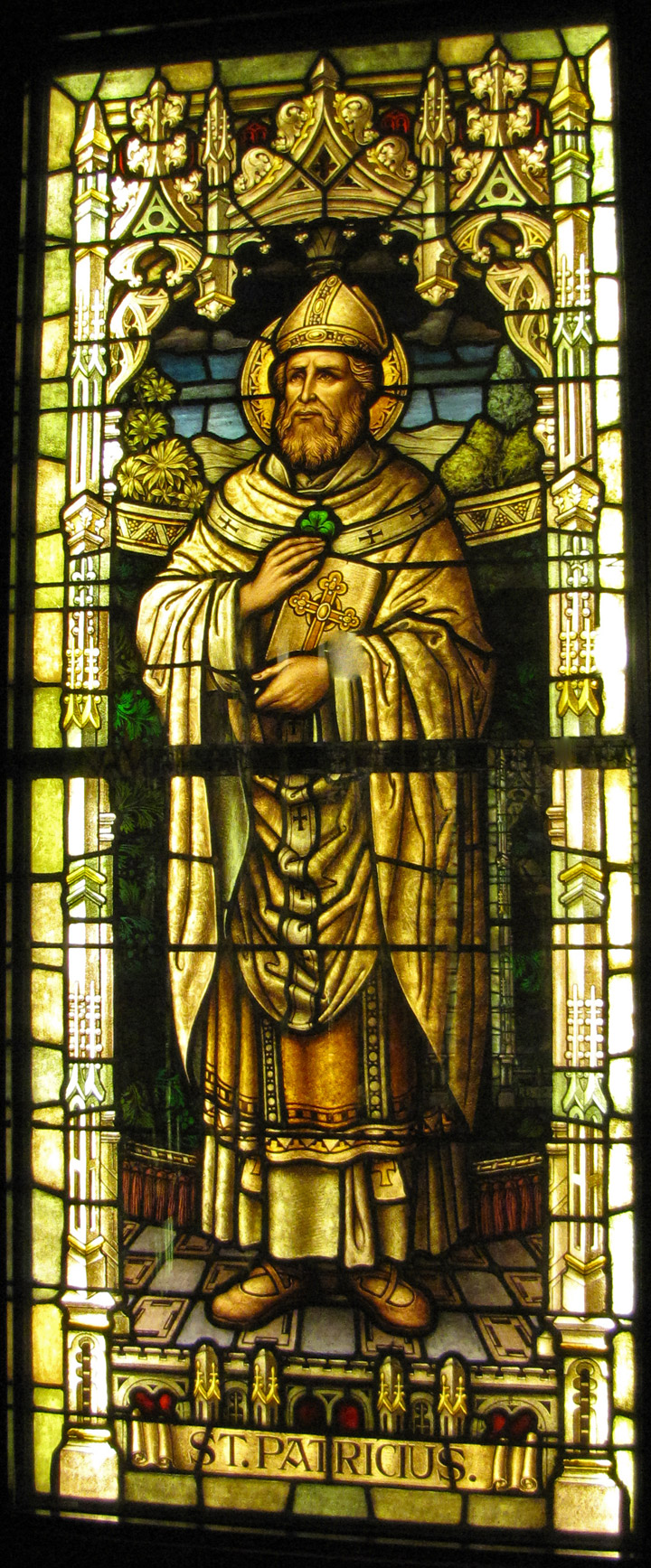 Saint Patrick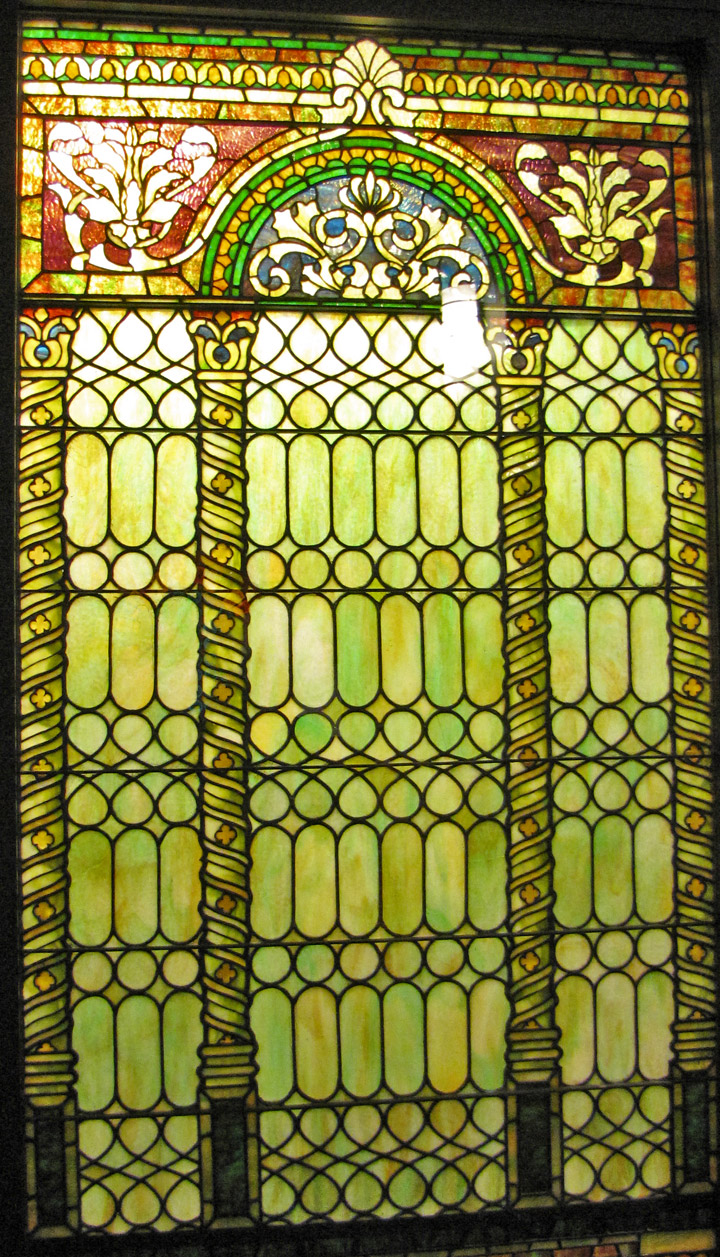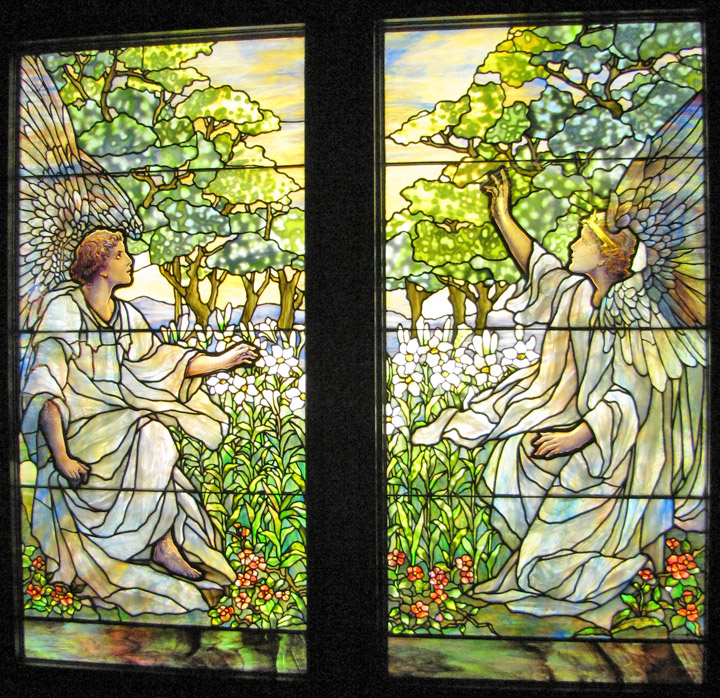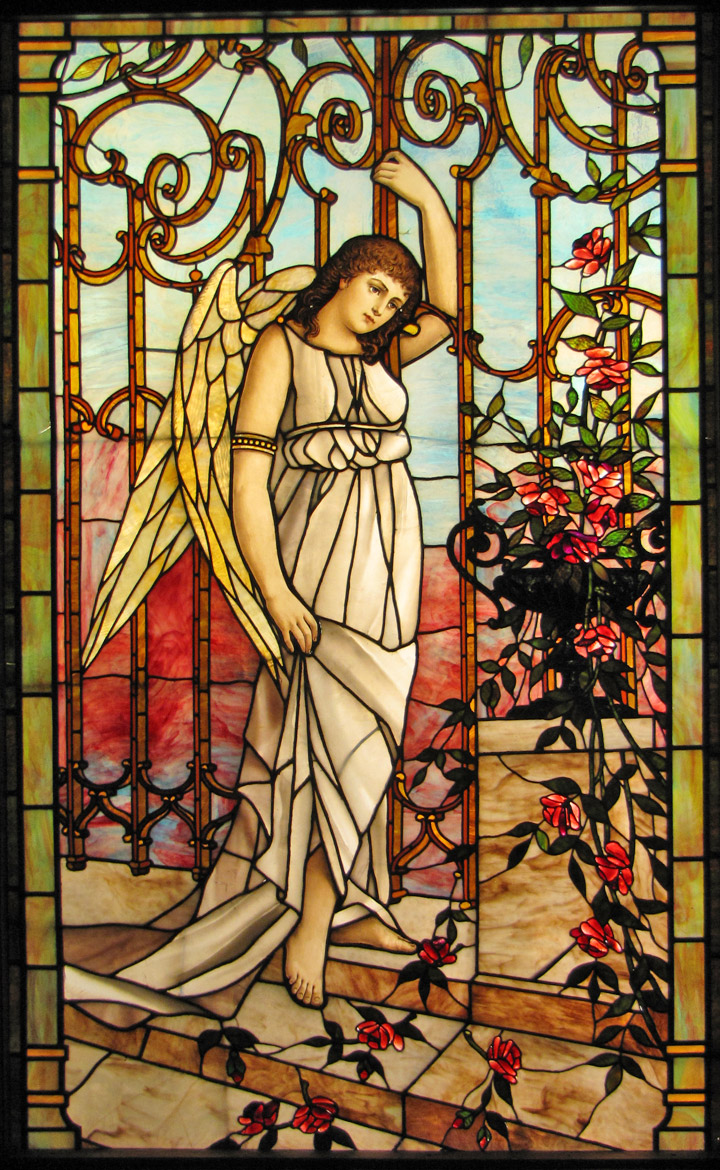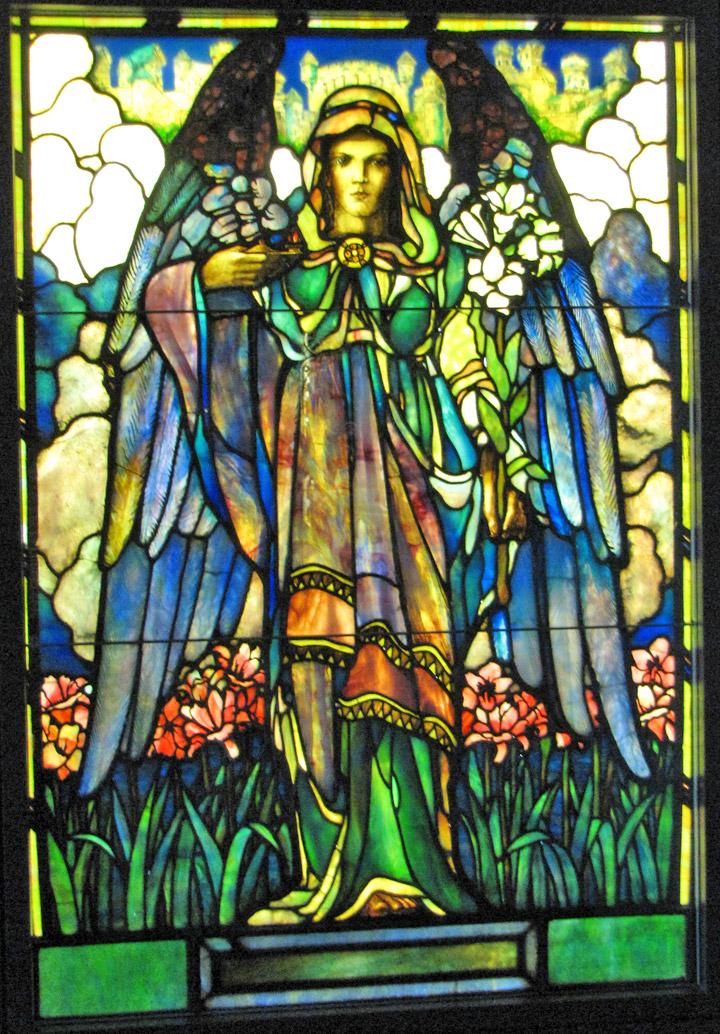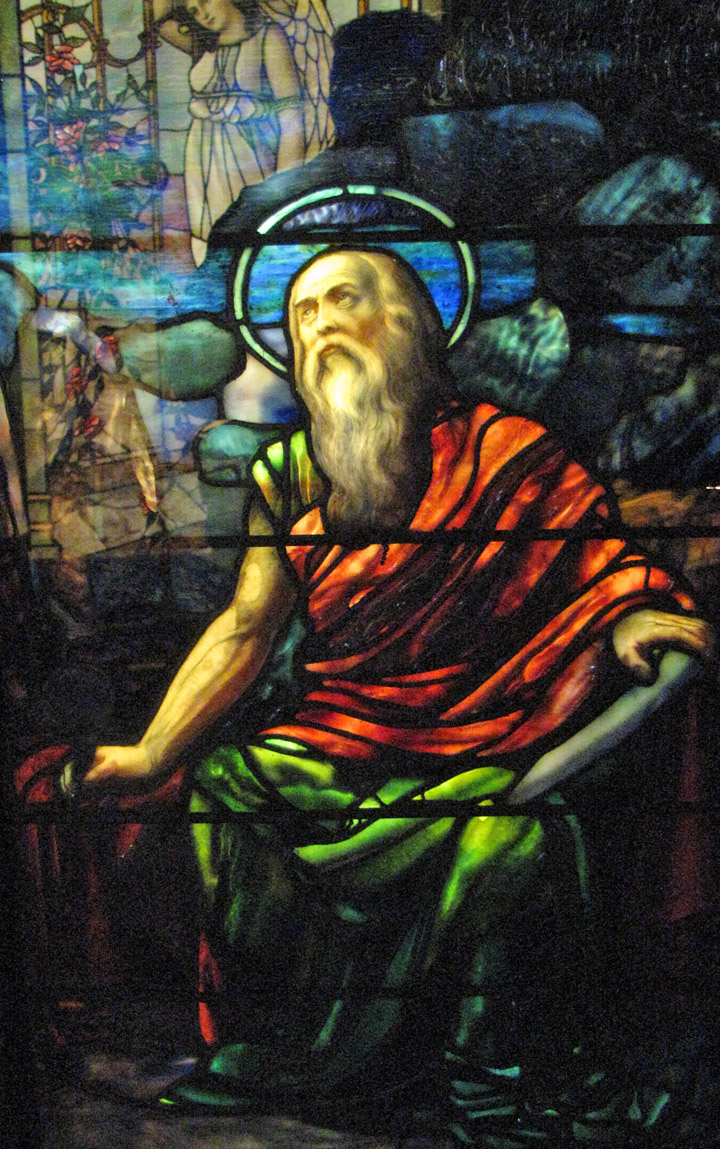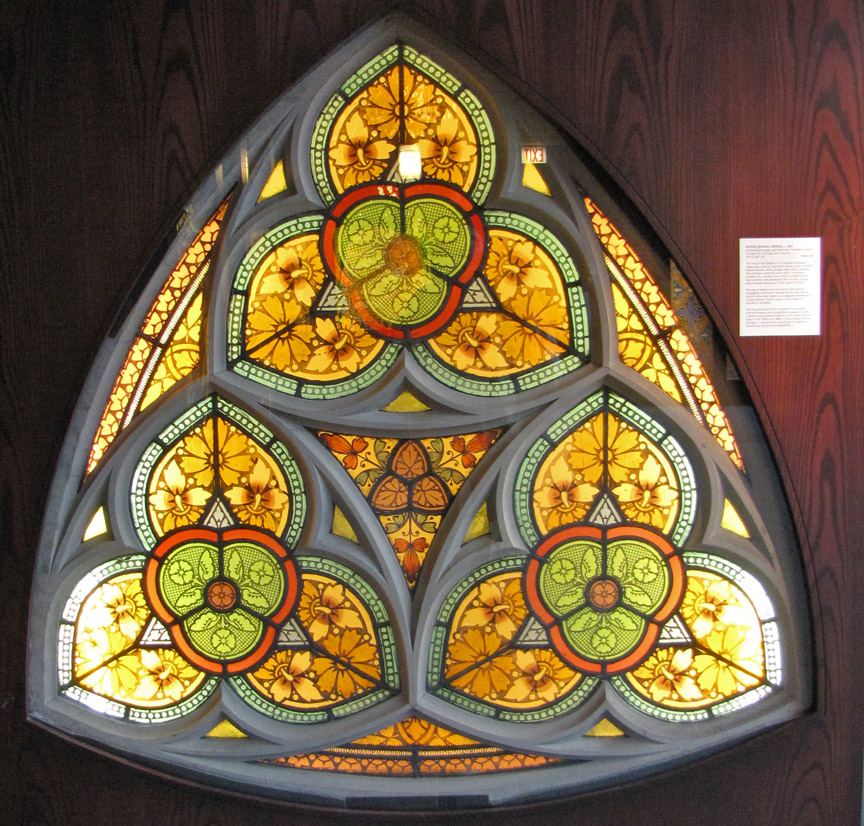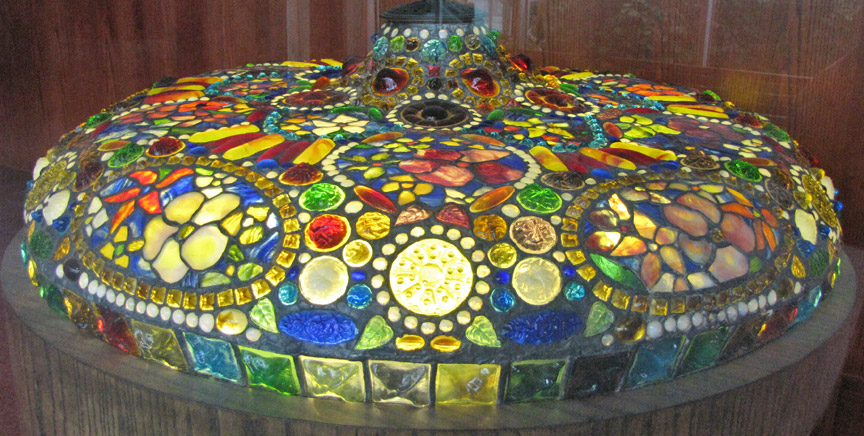 as a lamp shade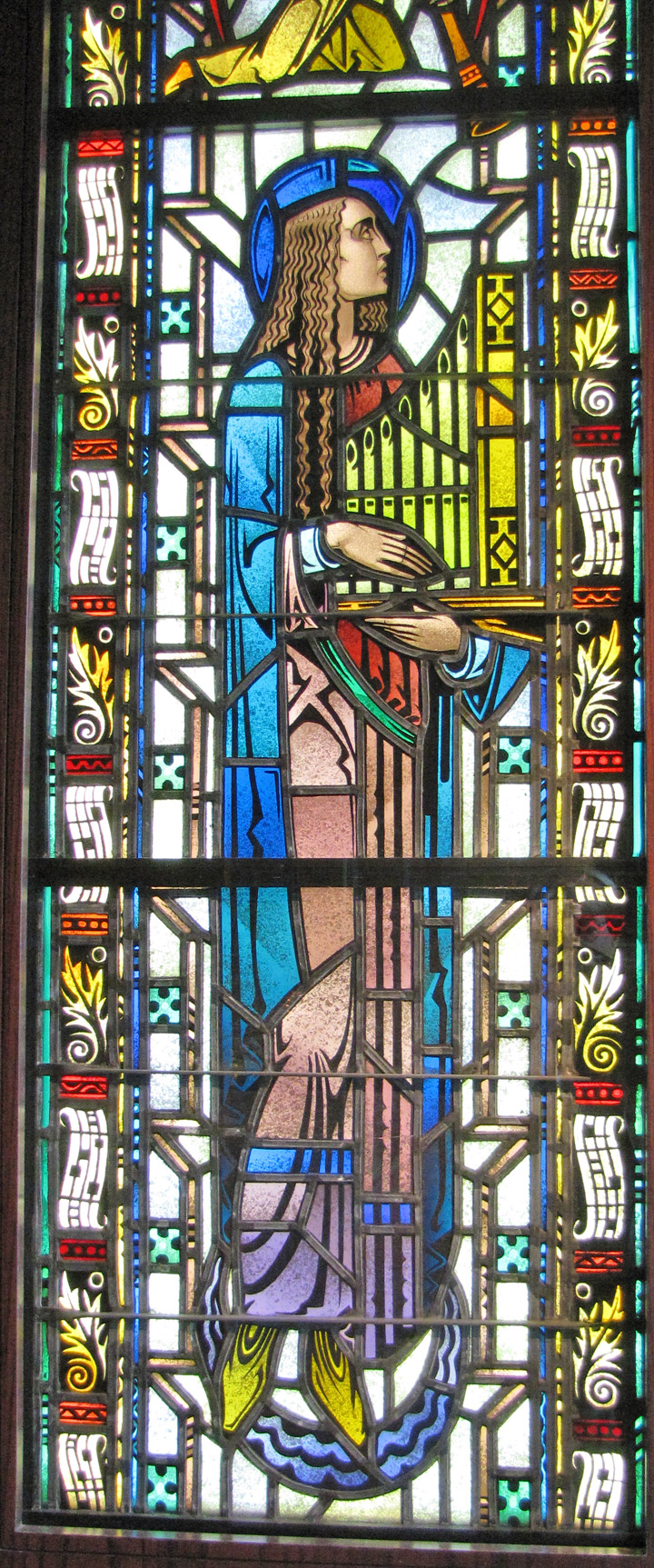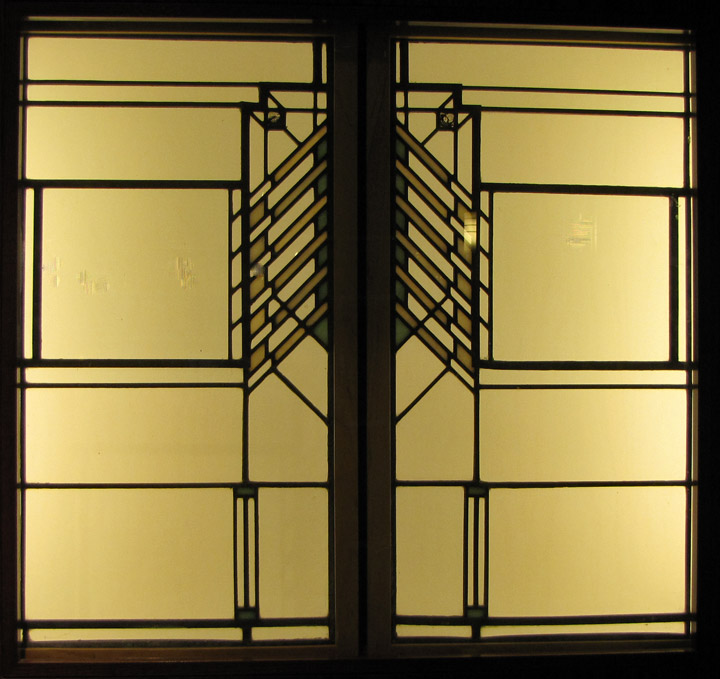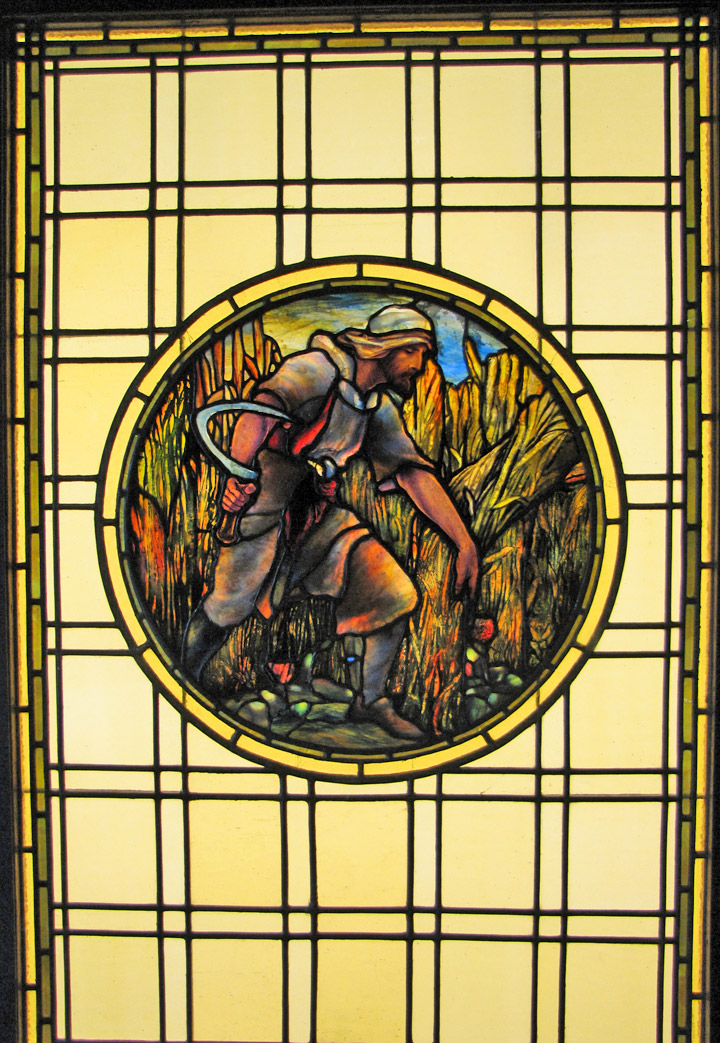 Autumn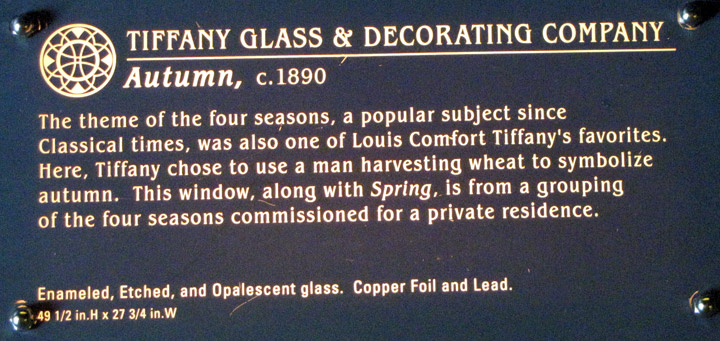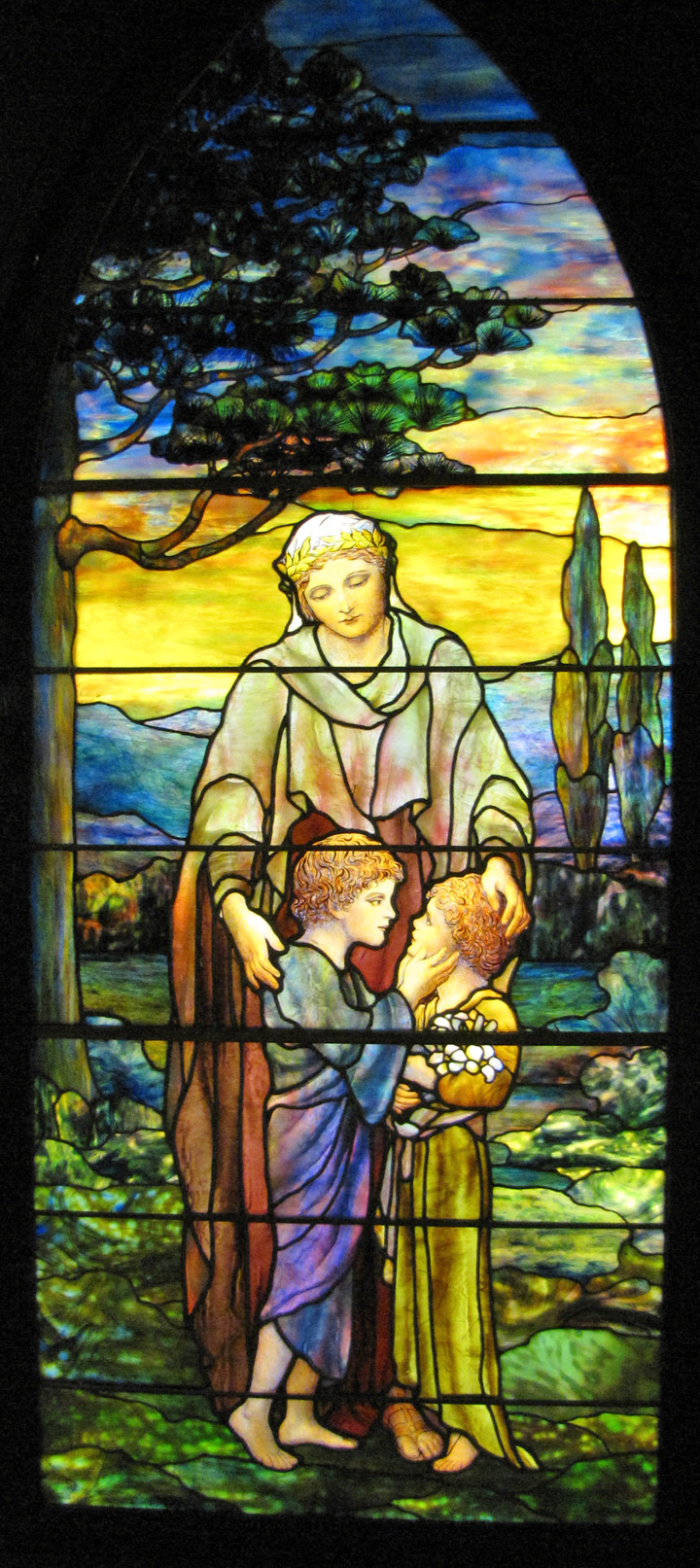 Charity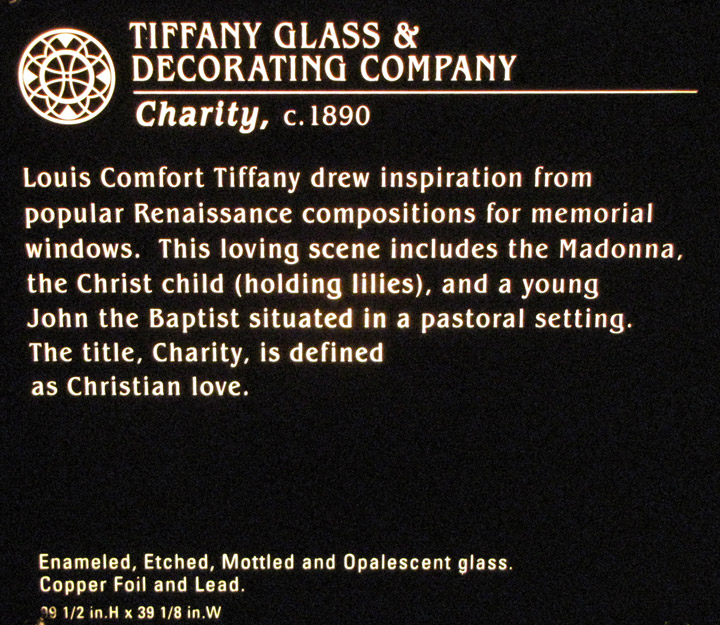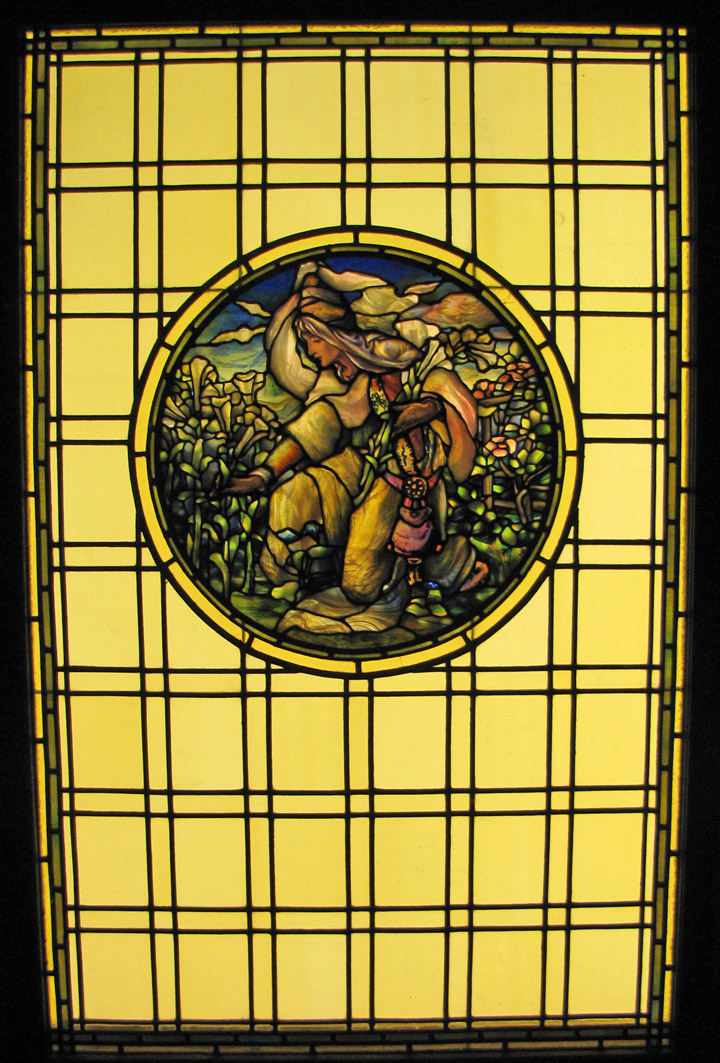 Spring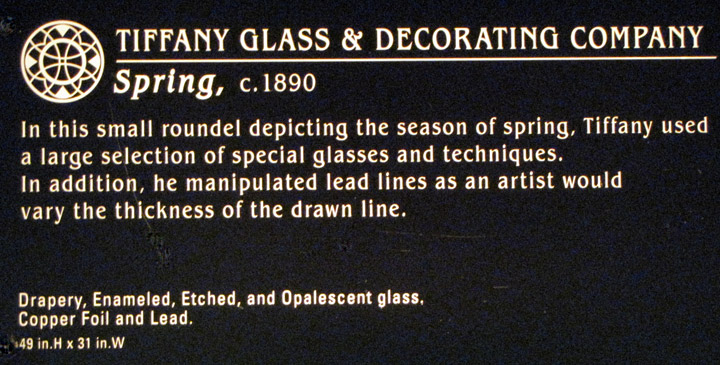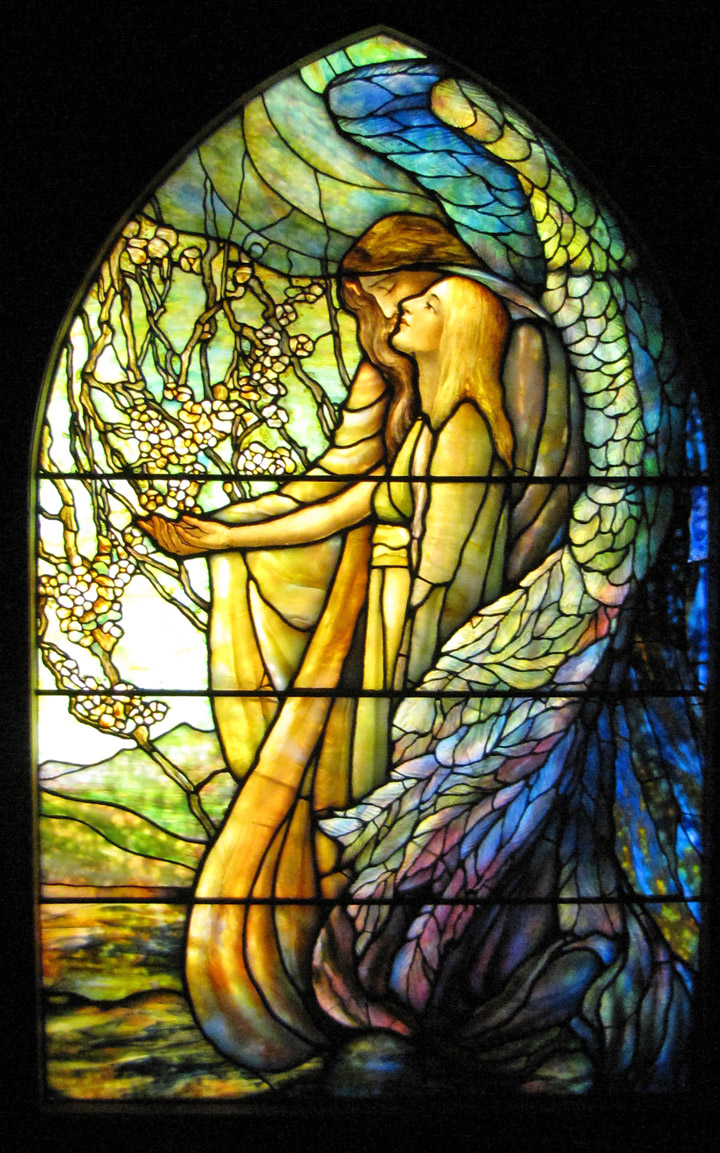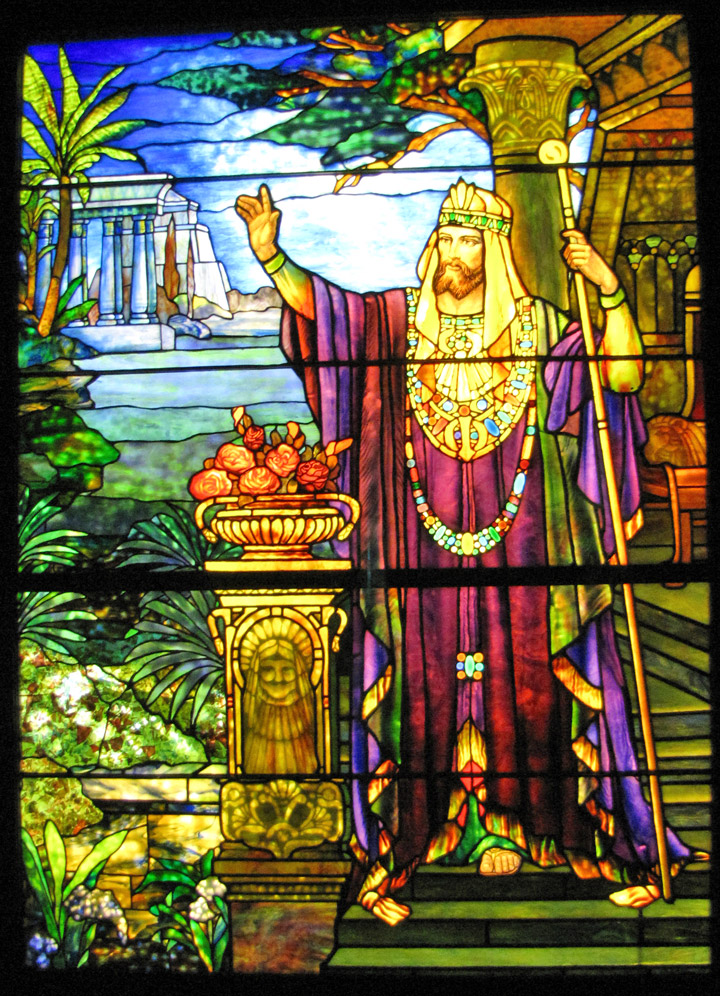 King Solomon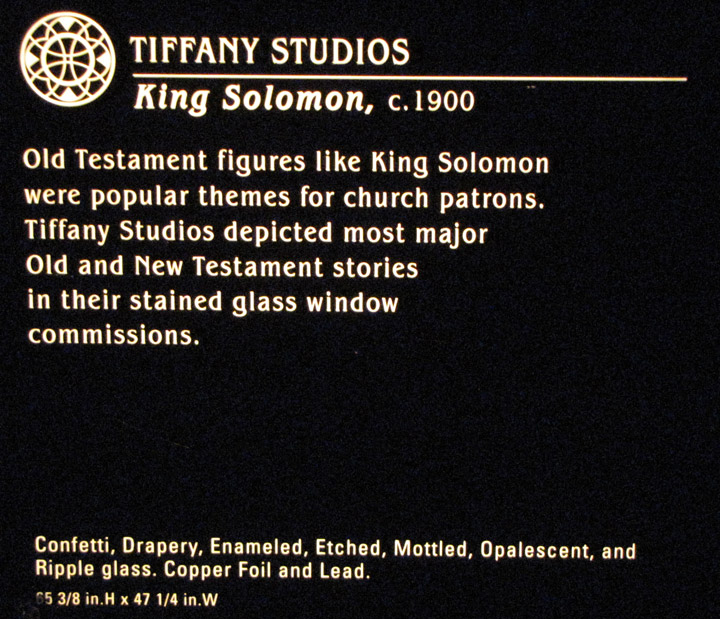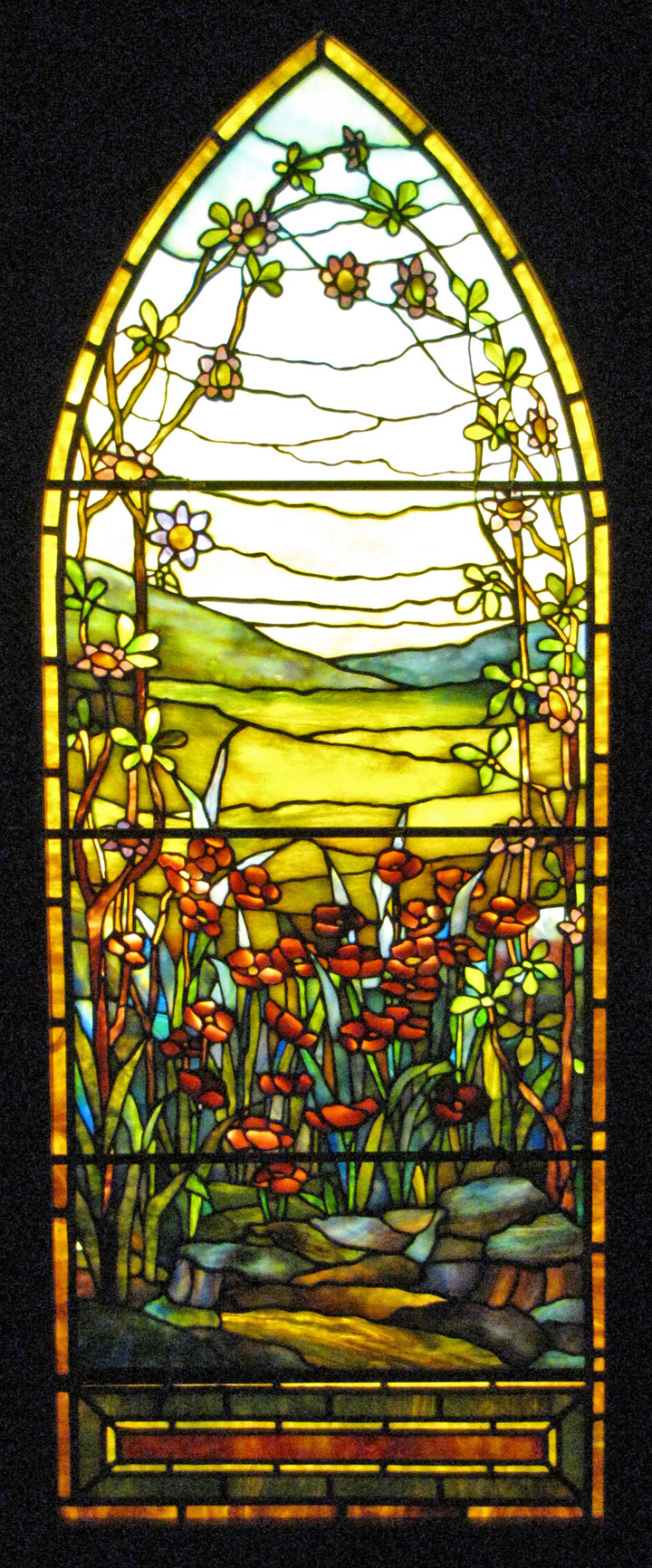 Rapelye Memorial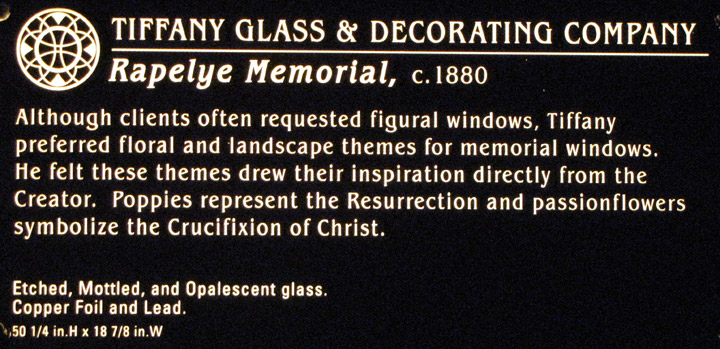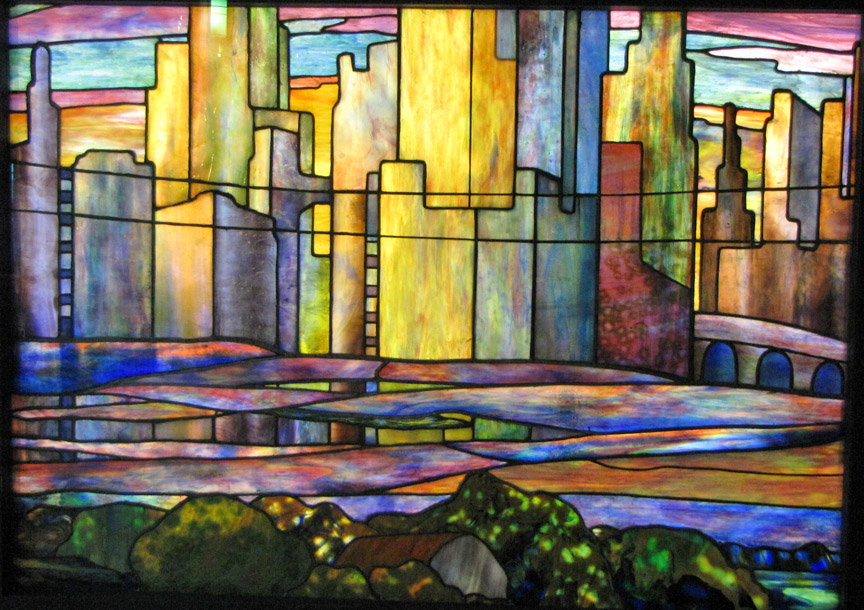 Chicago Skyline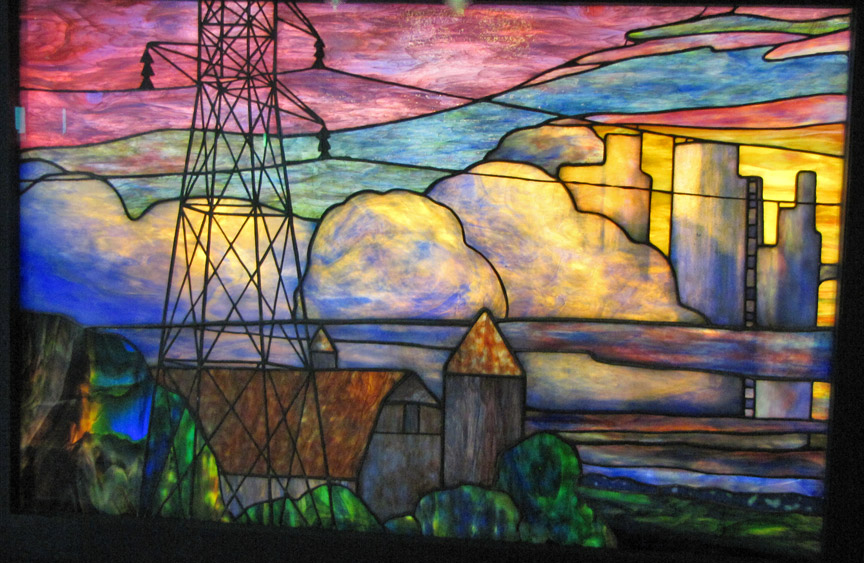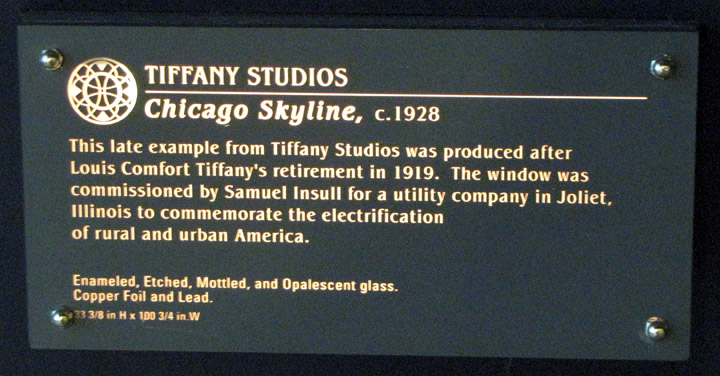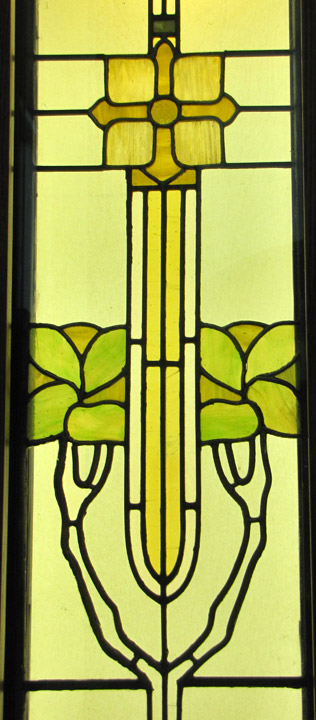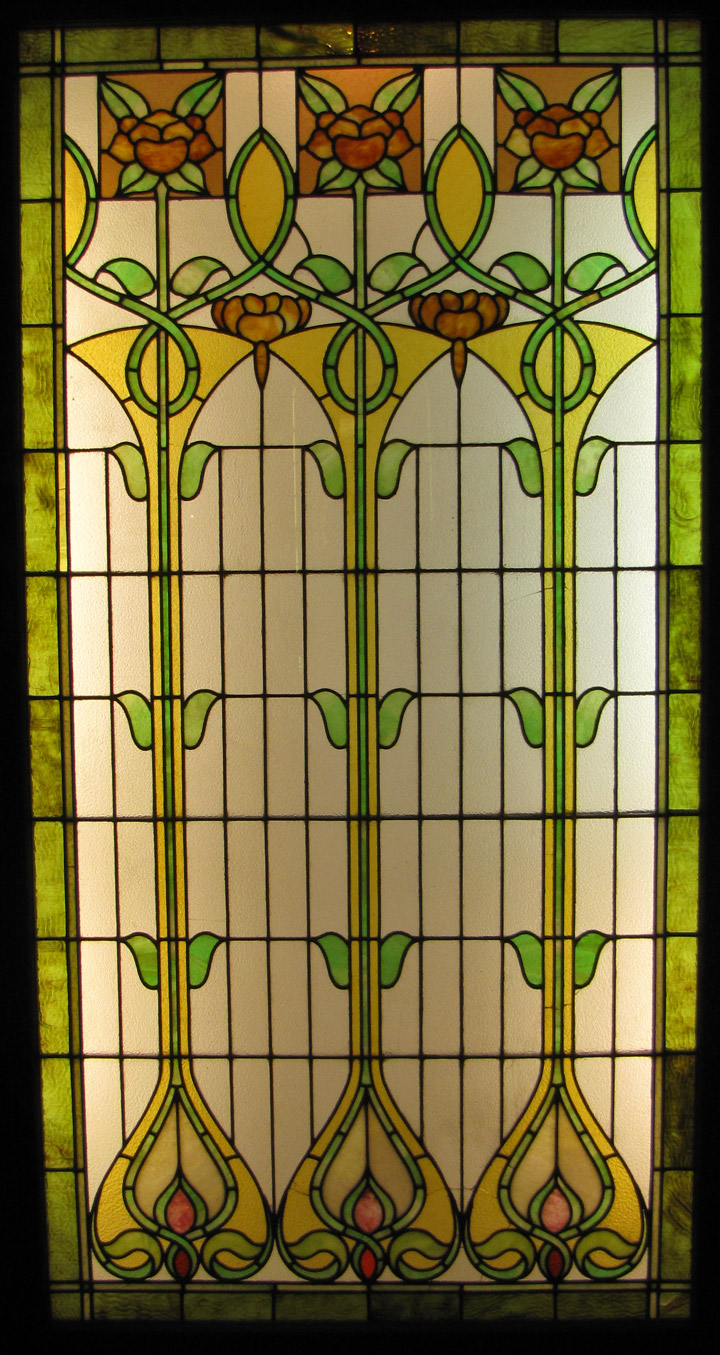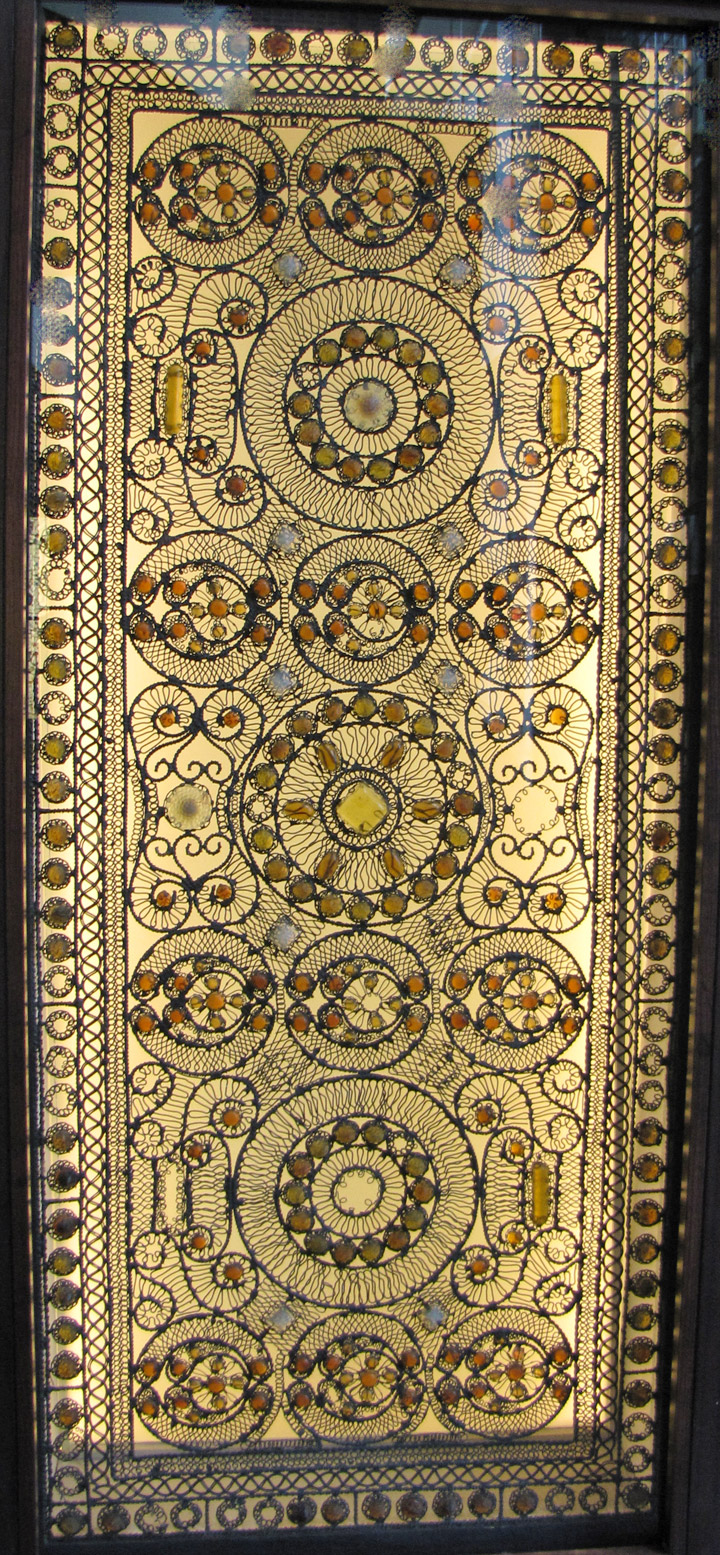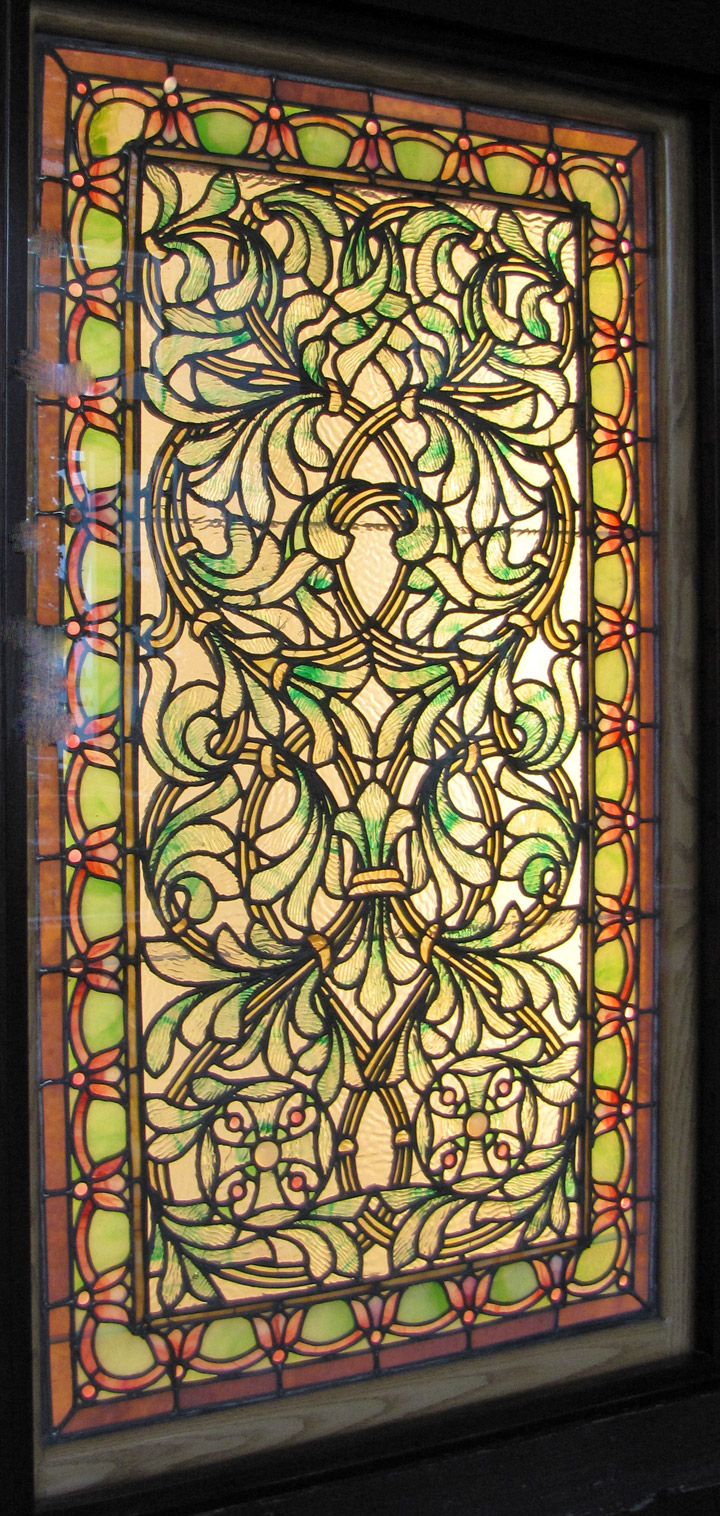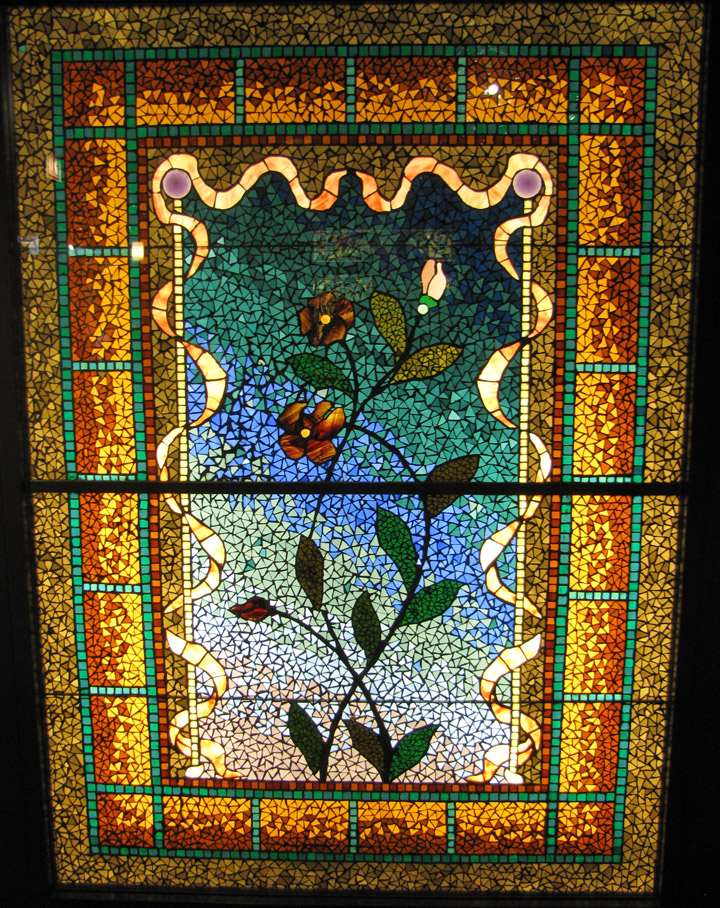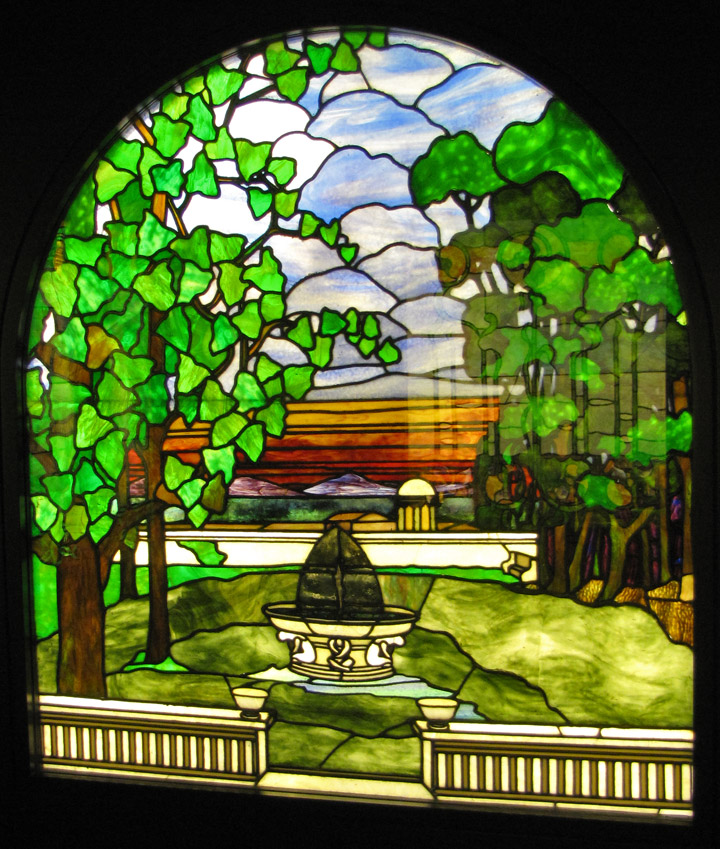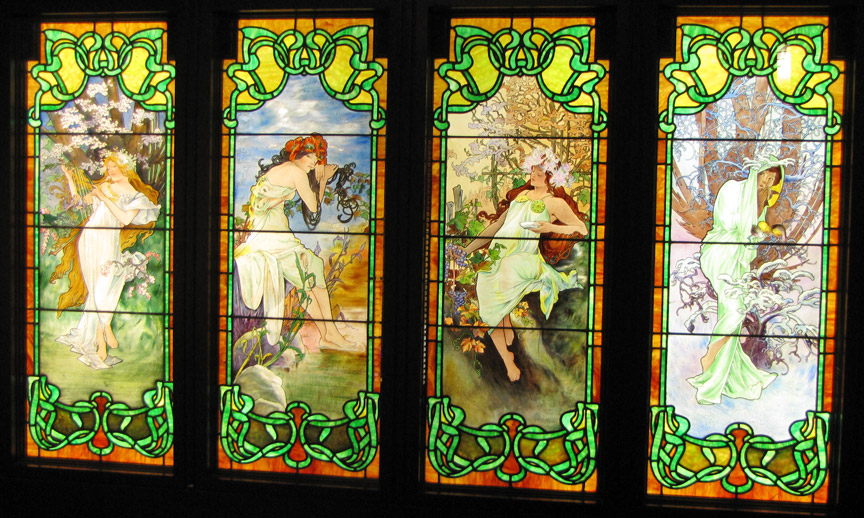 Art Nouveau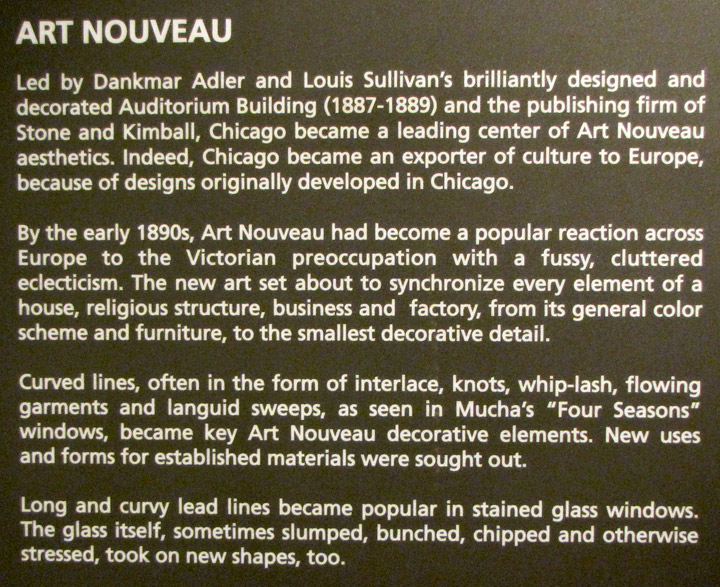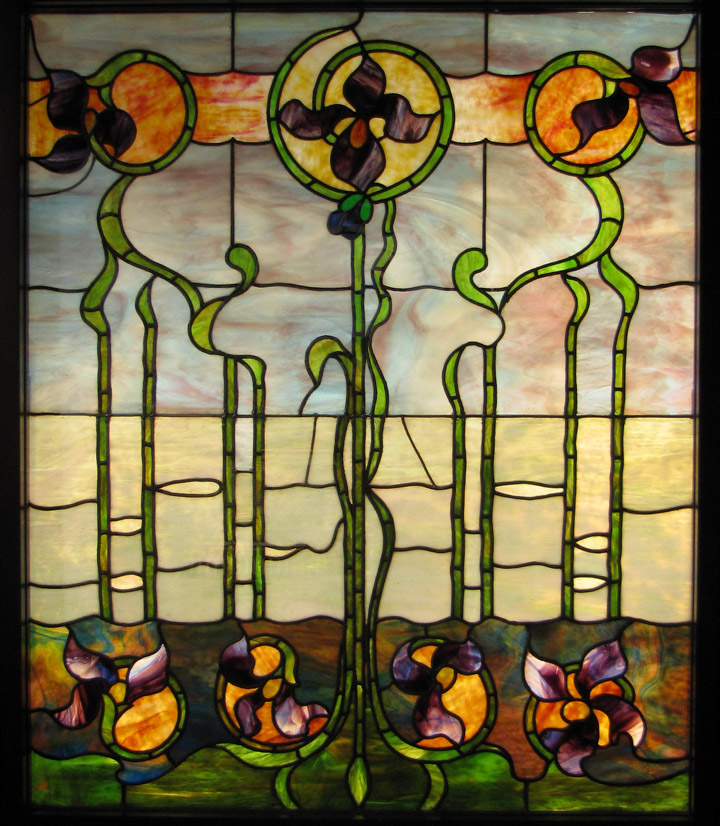 ---
---