Animal Dioramas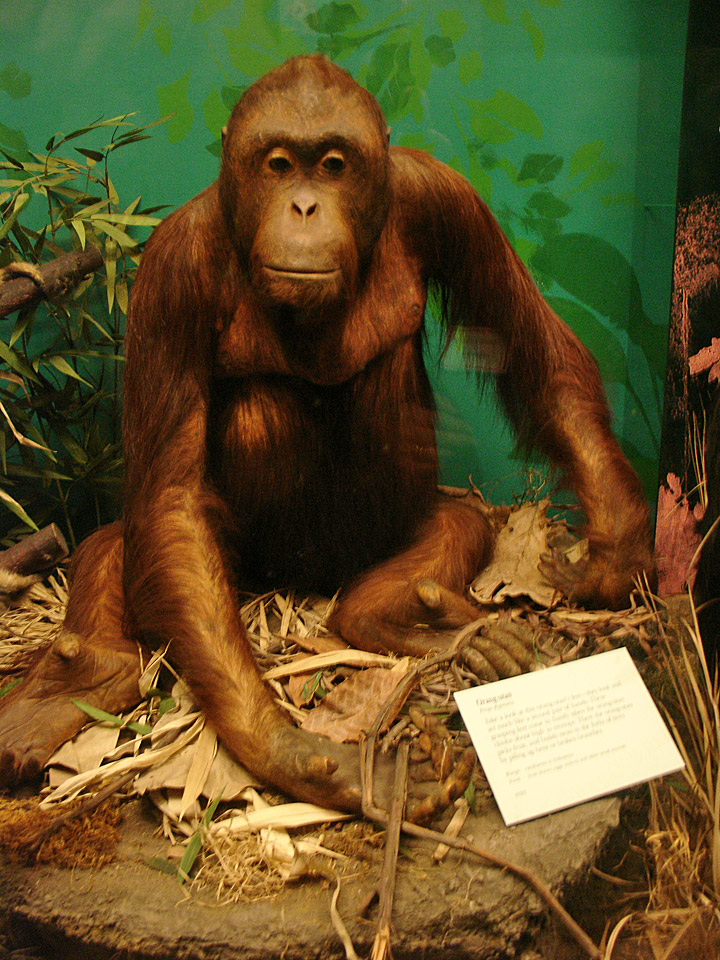 Orang Utan
The American naturalist Carl Akeley, a member of the staff from 1895 to 1909, invented new methods of taxidermy and began the practice of displaying stuffed animals in dioramas, or painted scenes of their natural habitats.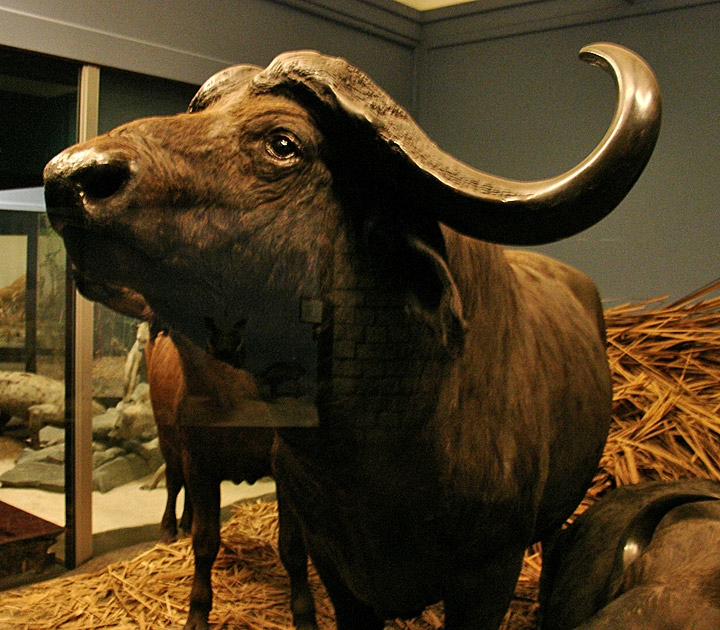 Cape Buffalo
---
Tsavo Lions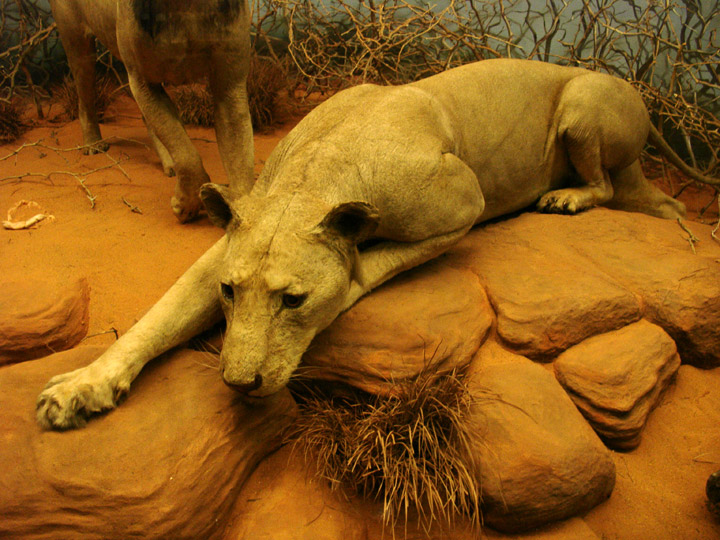 In March 1898 the British started building a railway bridge over the Tsavo (SAH-vo) River in East Africa. Over the next nine months, two large male lions killed and ate nearly 140 railway workers. Crews tried to scare off the lions and built campfires and thorn fences for protection, but to no avail. Hundreds of workers fled Tsavo, halting construction on the bridge.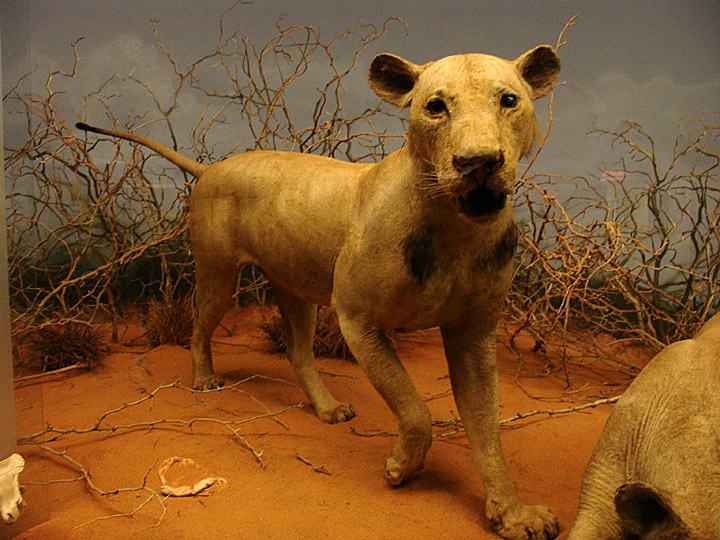 Before work could resume, chief engineer Lt. Col. John Henry Patterson (1865-1947) had to eliminate the lions and their threat. After many near misses, he finally shot the first lion on December 9, 1898, and three weeks later brought down the second. The first lion killed measured nine feet, eight inches (3 m) from nose to tip of tail. It took eight men to carry the carcass back to camp. The construction crew returned and completed the bridge in February 1899.

The 1996 movie "The Ghost and the Darkness" was based on Patterson's adventures in Tsavo.
---
Giant Pandas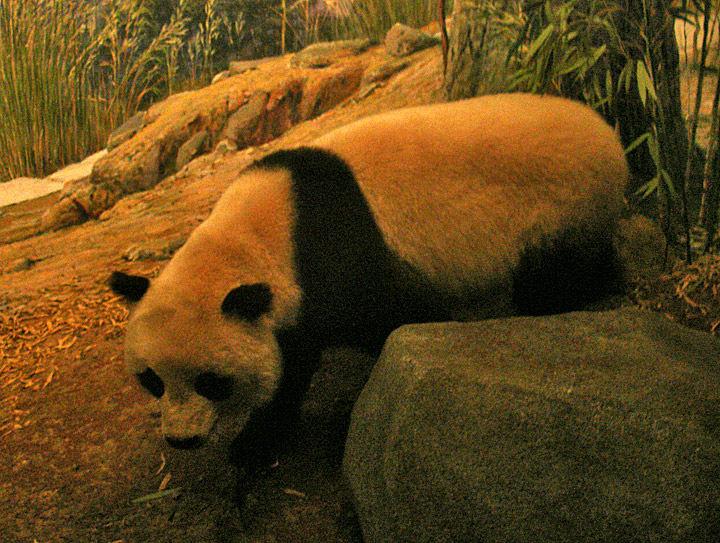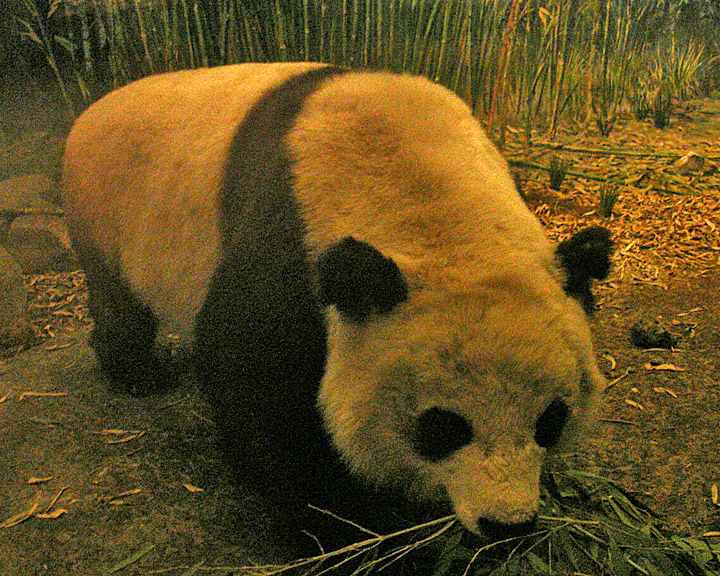 My Photos of the Giant Panda at Wolong, China
---
---