Kefalonia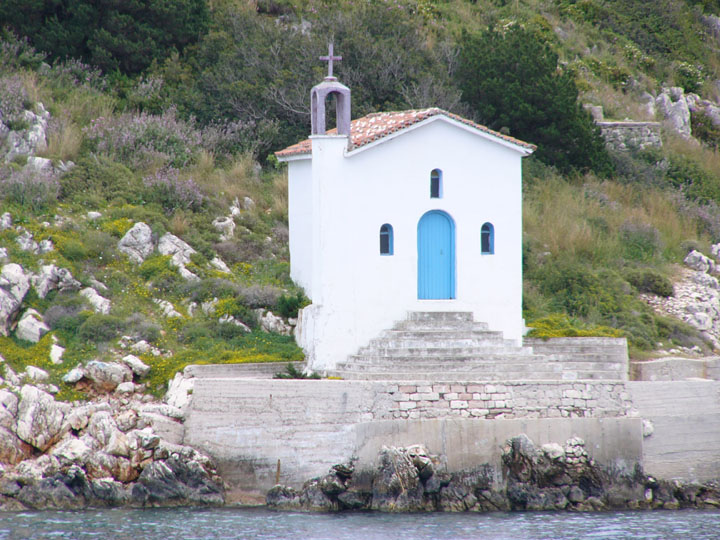 approaching the island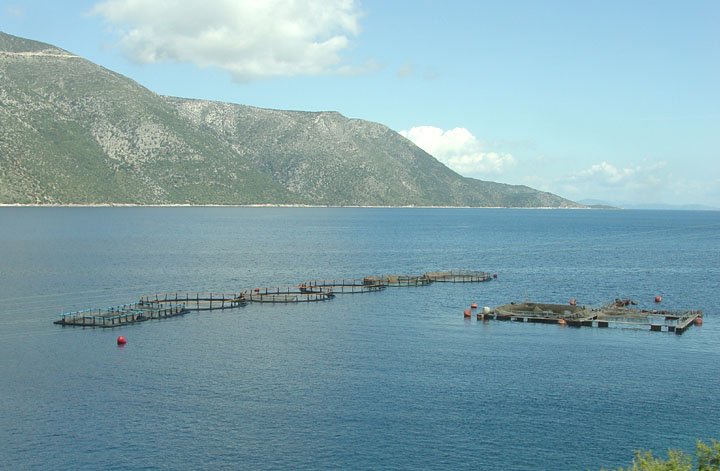 a fish farm
Kefallinía or Cephalonia (ancient Cephallenia), island, Greece, in the Ionian Sea, which, together with nearby small islands, forms Kefallinía Department. Kefallinía is the largest of the Ionian Islands, with an area of 750 sq km (290 sq mi). It has an irregular coastline 48 km (30 mi) long and from 5 to 32 km (3 to 20 mi) wide.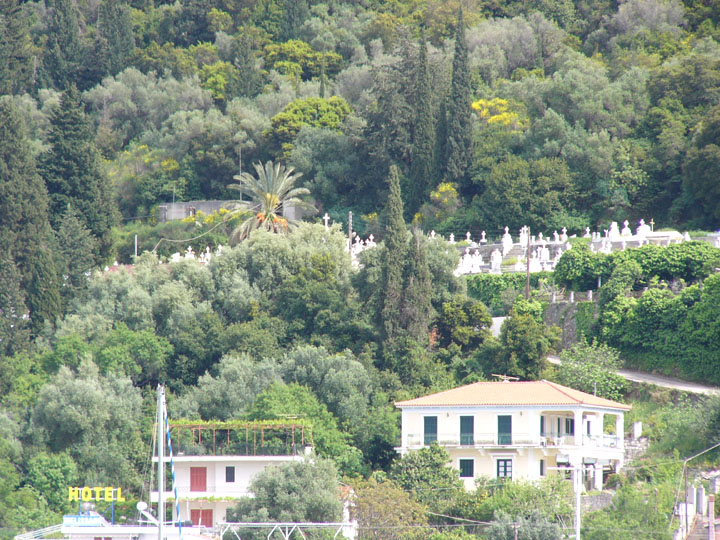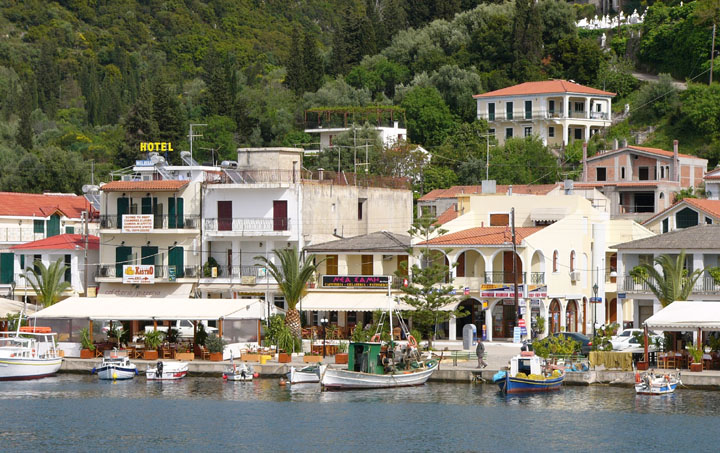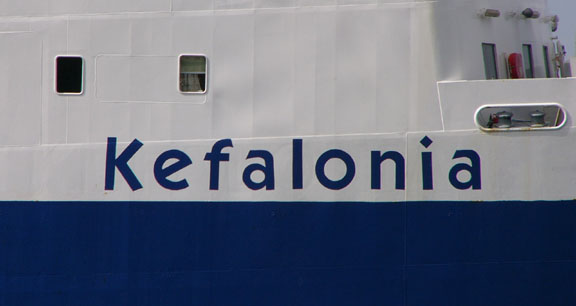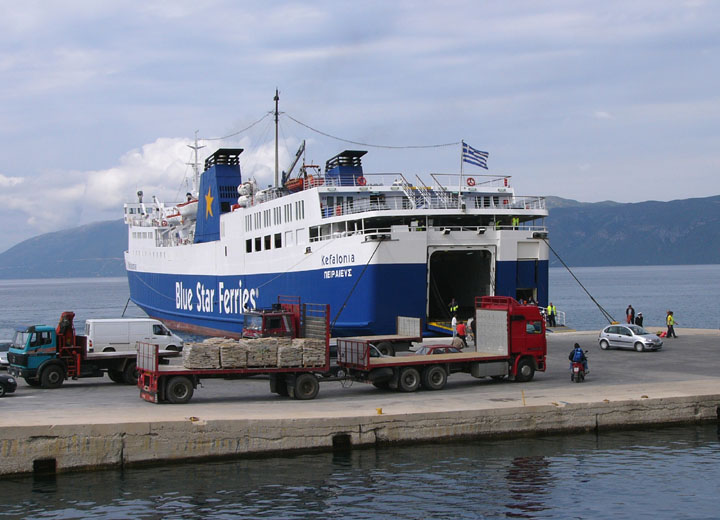 linked to other parts of Greece by the ferries
It is mountainous; the highest point, Mount Ainos, is 1,620 m (5,315 ft) above sea level. The chief towns are Argóstolian, which is the capital of the department, and Lixoúrion. The principal crops are currants, olives, grapes, citrus fruit, and cotton. The principal industry on the island is handicrafting.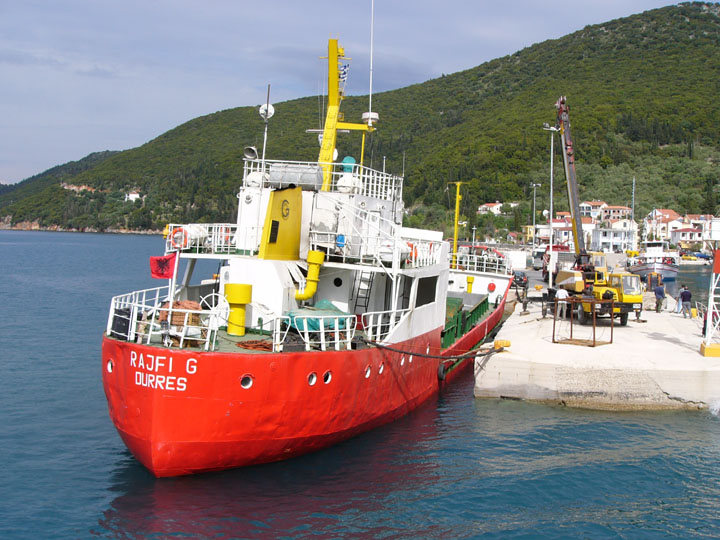 Albanian ship at the dock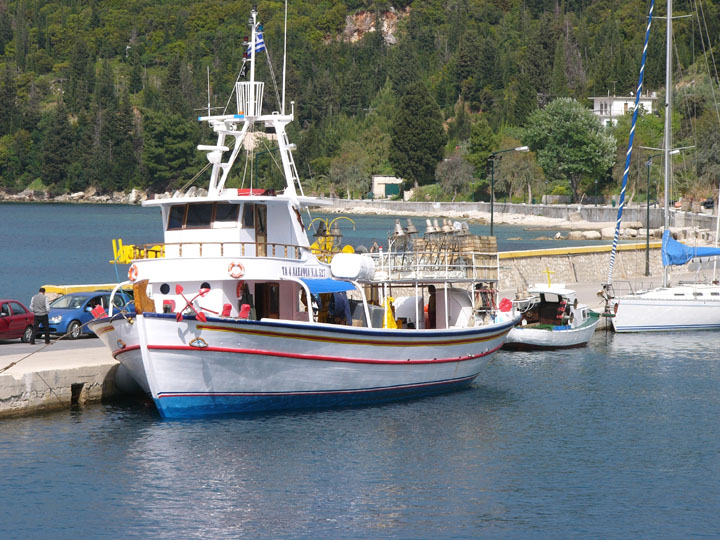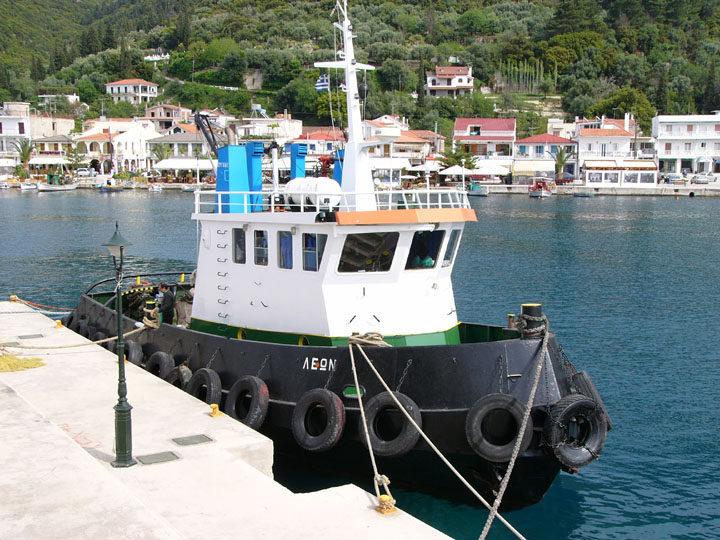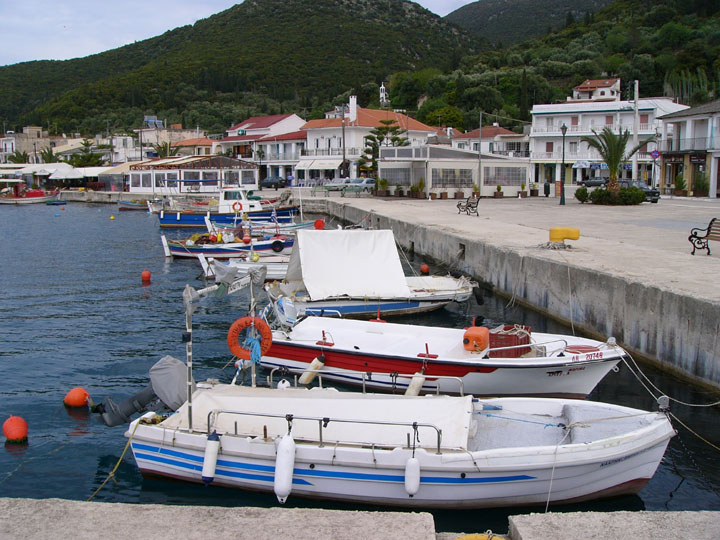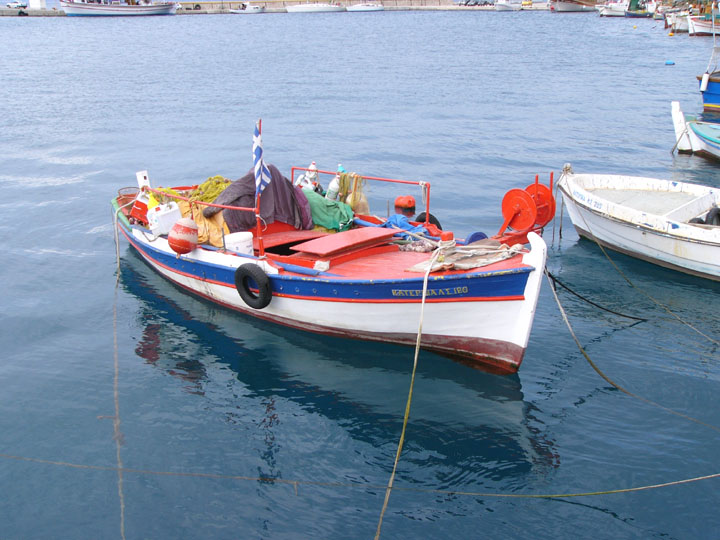 Kefallinía, like the other Ionian Islands, was seized and ruled by a succession of foreign powers from the time of its fall (189 BC) to the Romans until its annexation (1864) by Greece. It was occupied by Italy in World War II. Population of department (1981) 31,267.
Text from Microsoft Encarta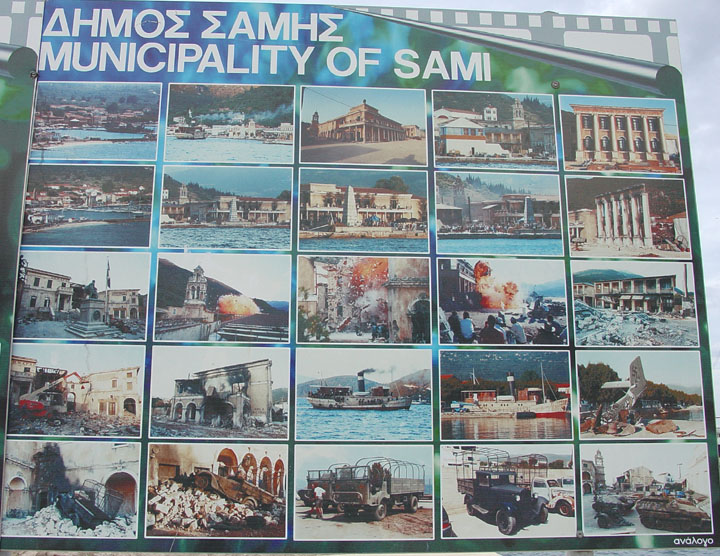 devastation during World War II
(German bombing after the Italian collapse)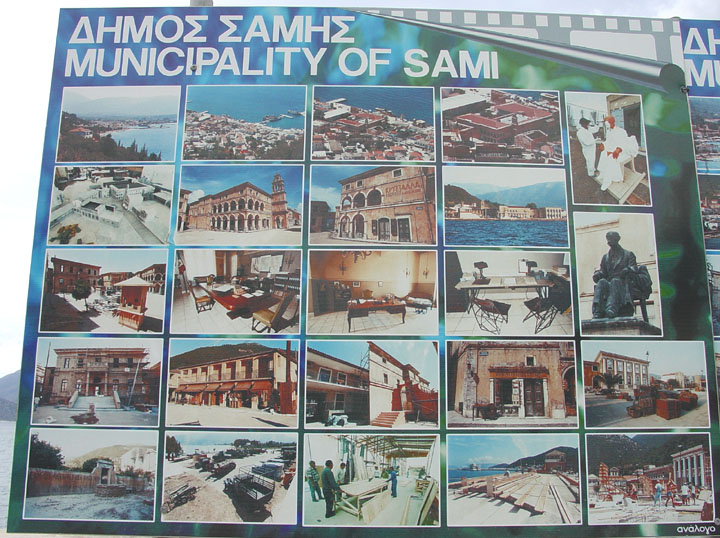 its former glory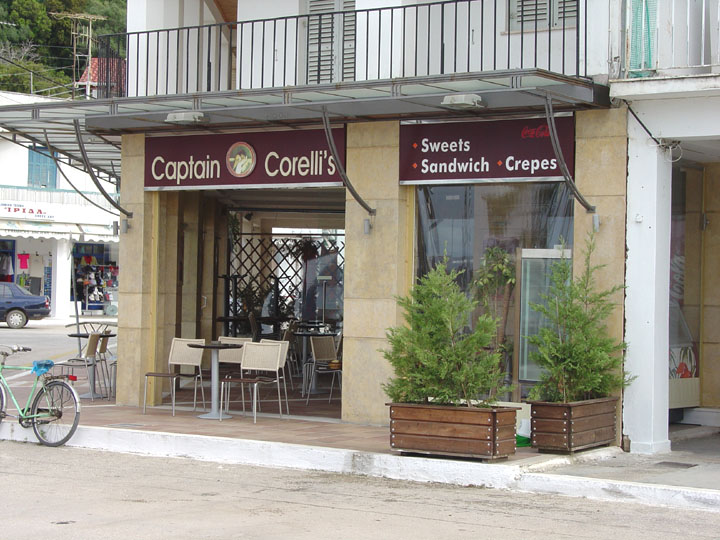 The novel Captain Corelli's Mandolin was written on this island during the author's vacation.
The movie was filmed here, employing many of the people as extras.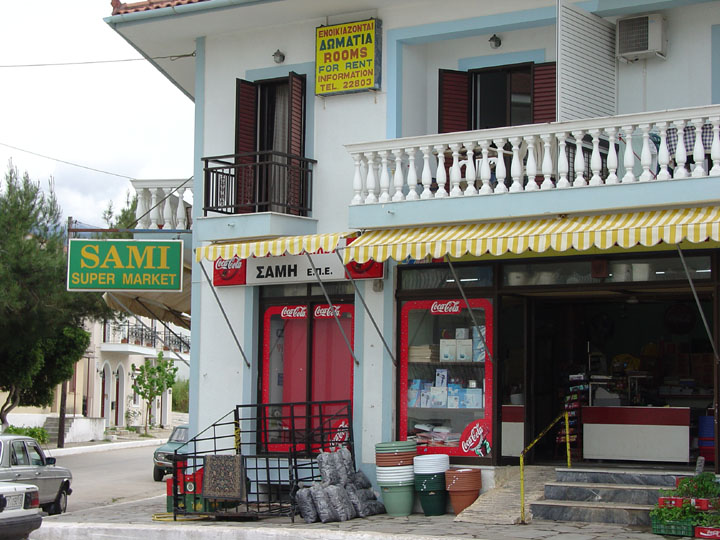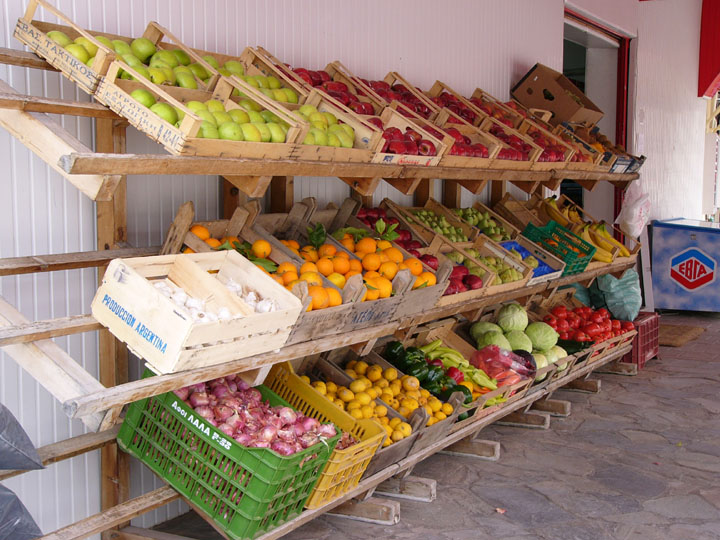 fruit
bakery
his competition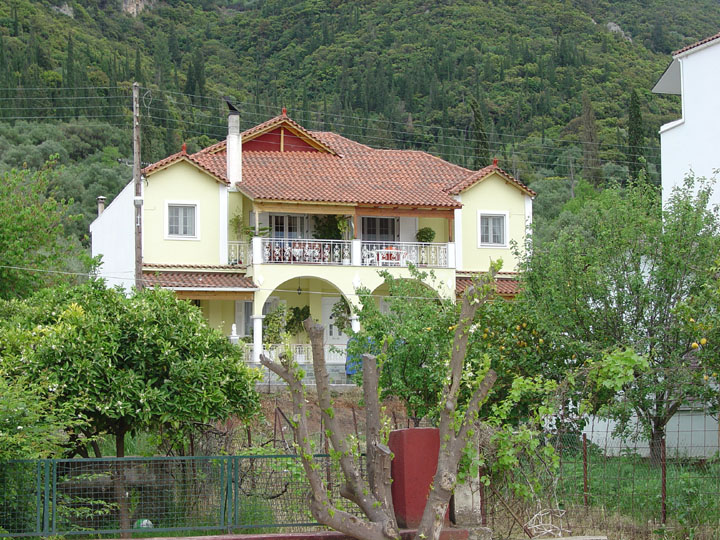 island home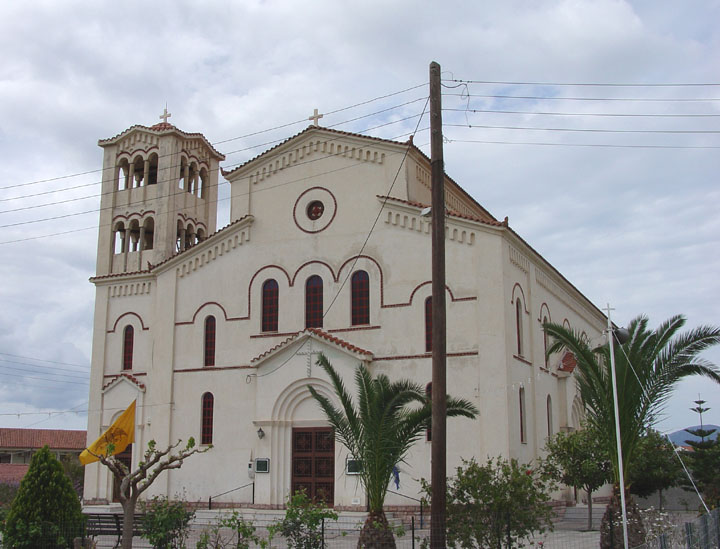 the church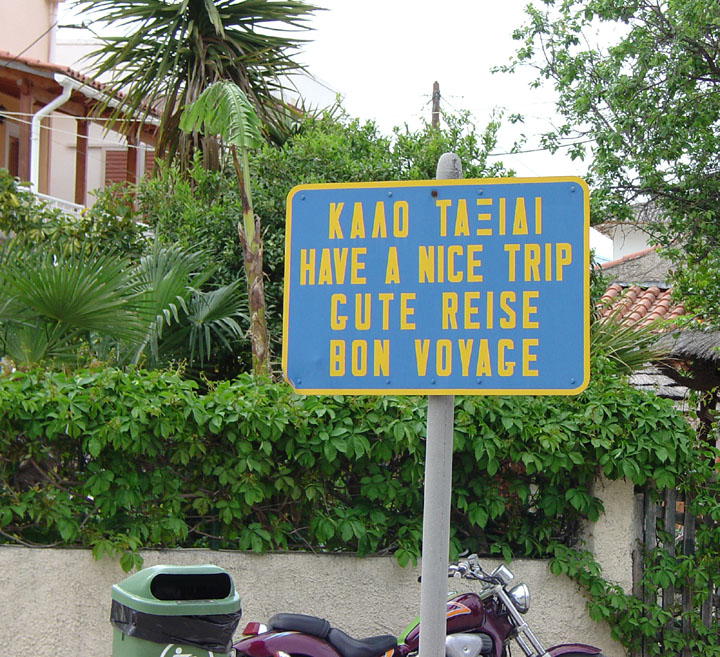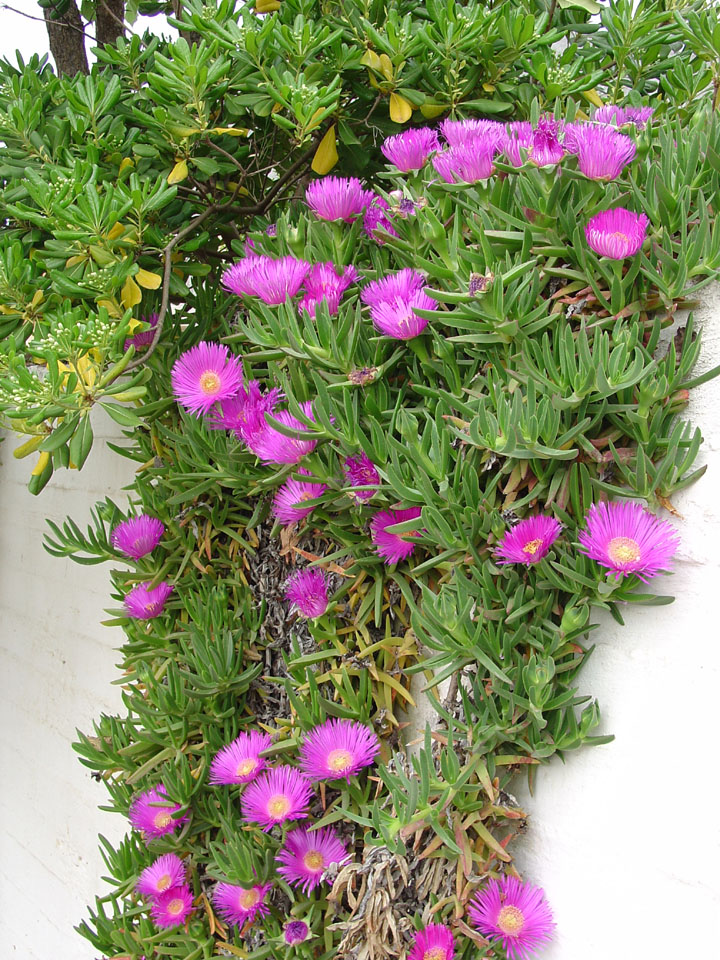 Spring flowers
---
---