Santorini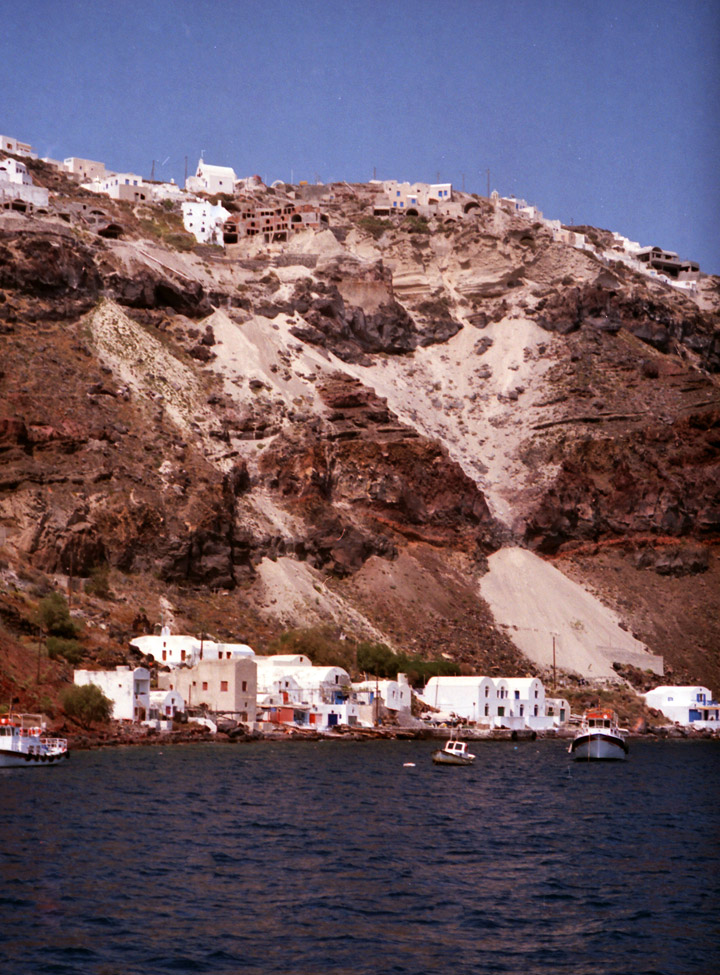 Thera, city on top of the hill
Santorini is essentially what remains of an enormous volcanic explosion, destroying the earliest settlements on what was formerly a single island, and leading to the creation of the current geological caldera. Its spectacular physical beauty, along with a dynamic nightlife, have made the island one of Europe's tourist hotspots.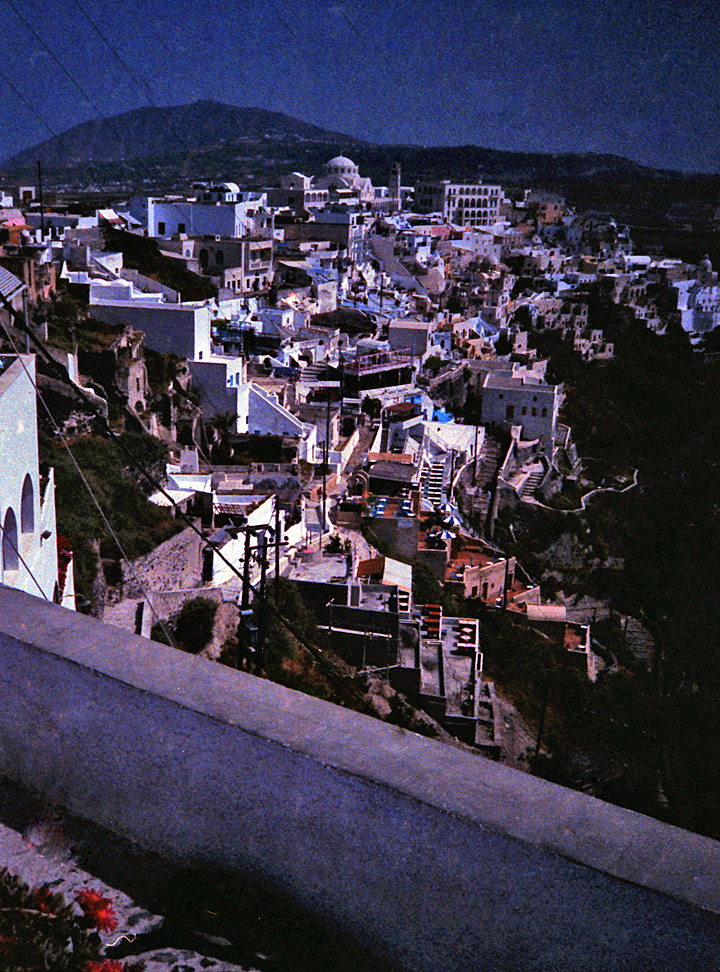 beauty in its whiteness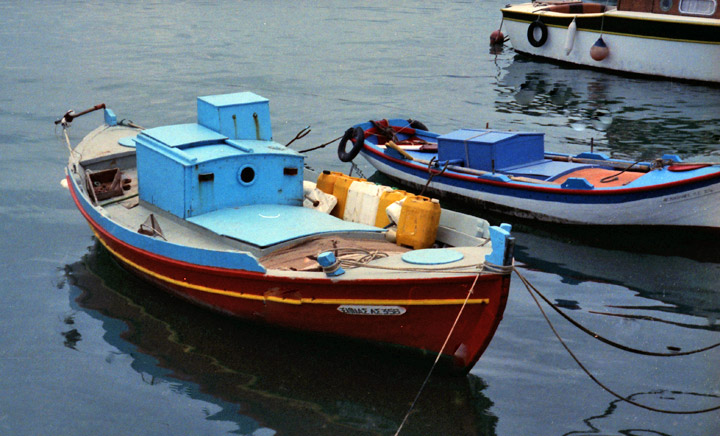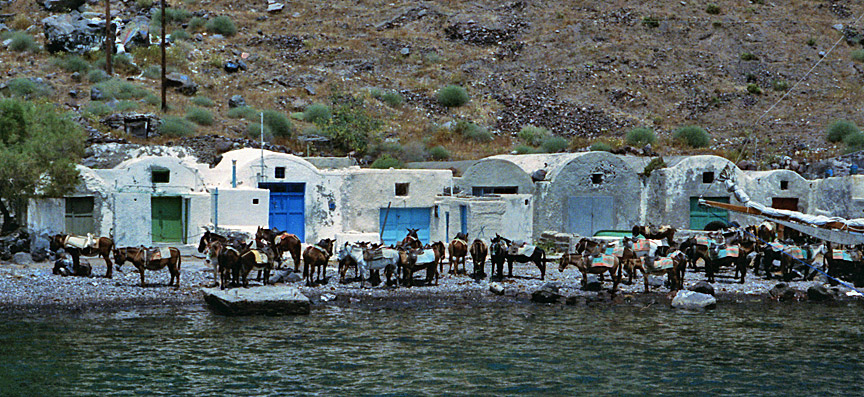 traditional transport to the top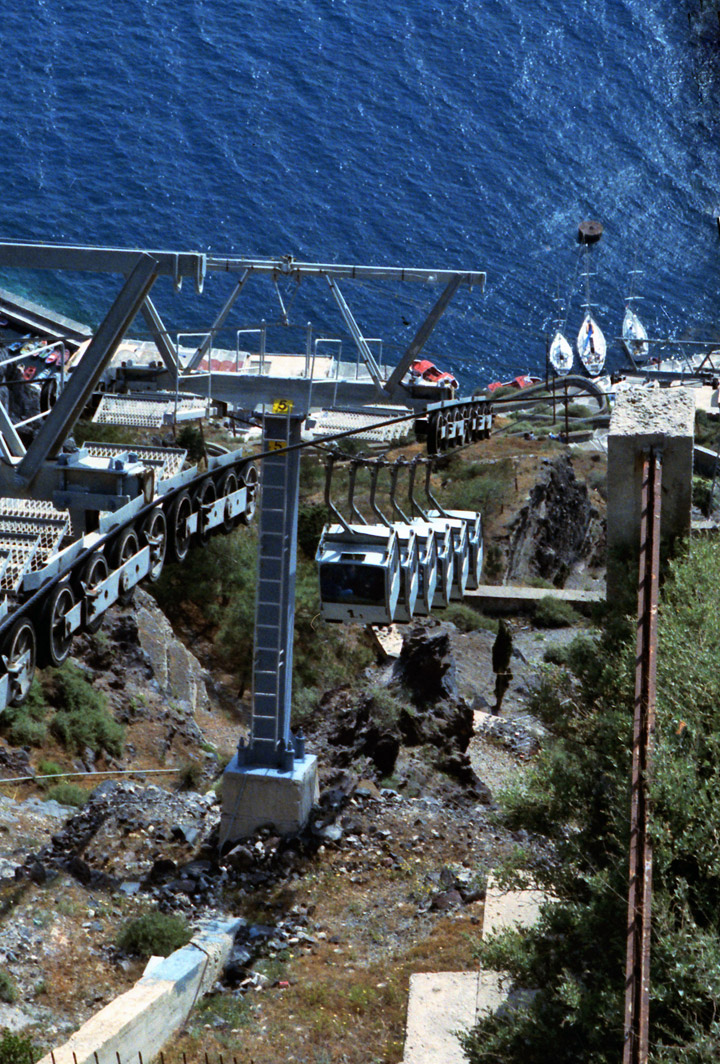 now made easier with a cable lift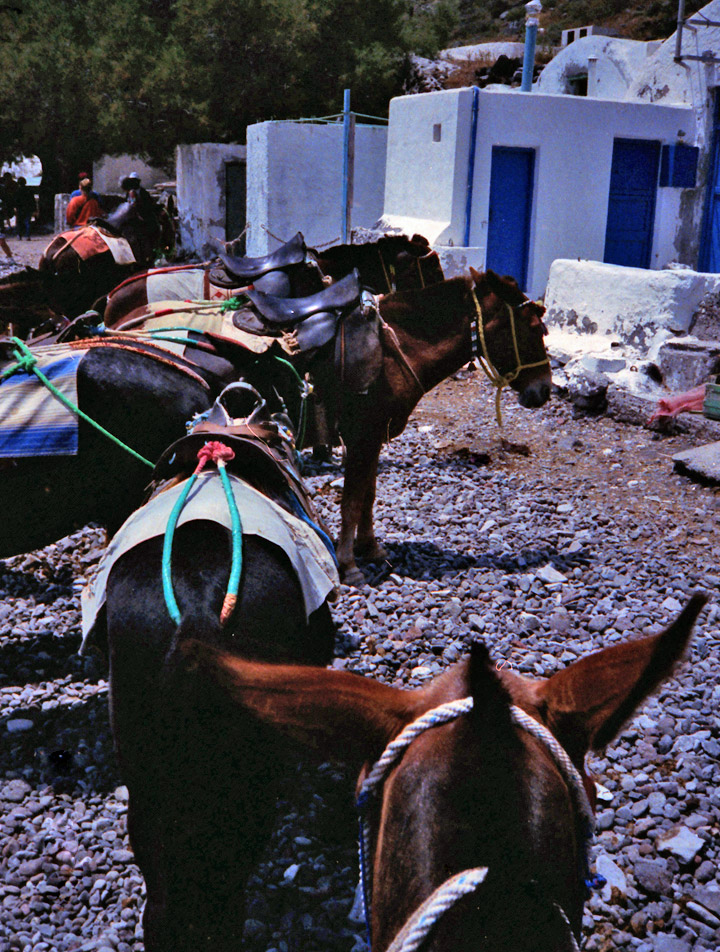 up the hill the old way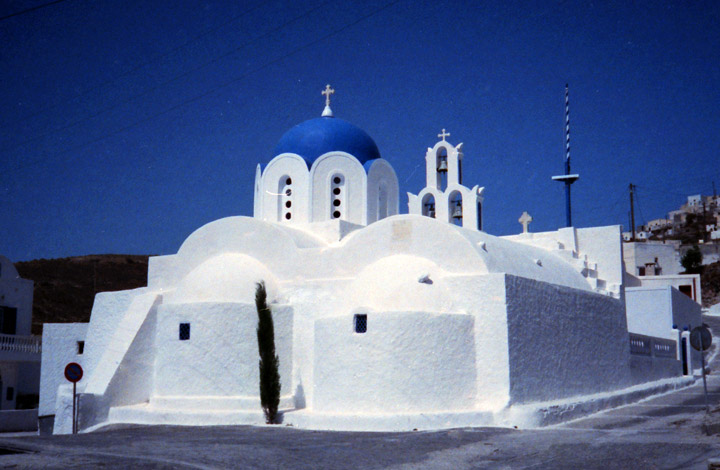 white church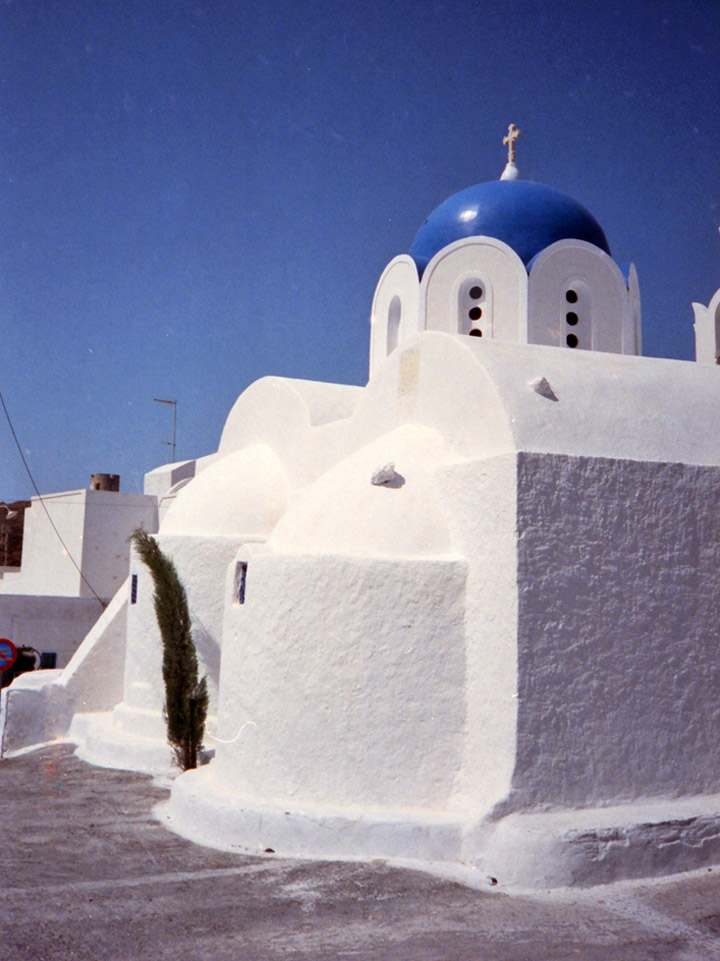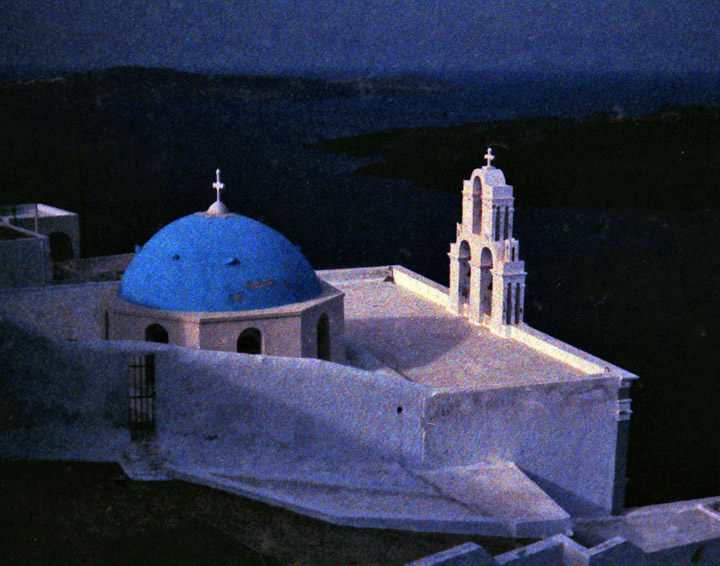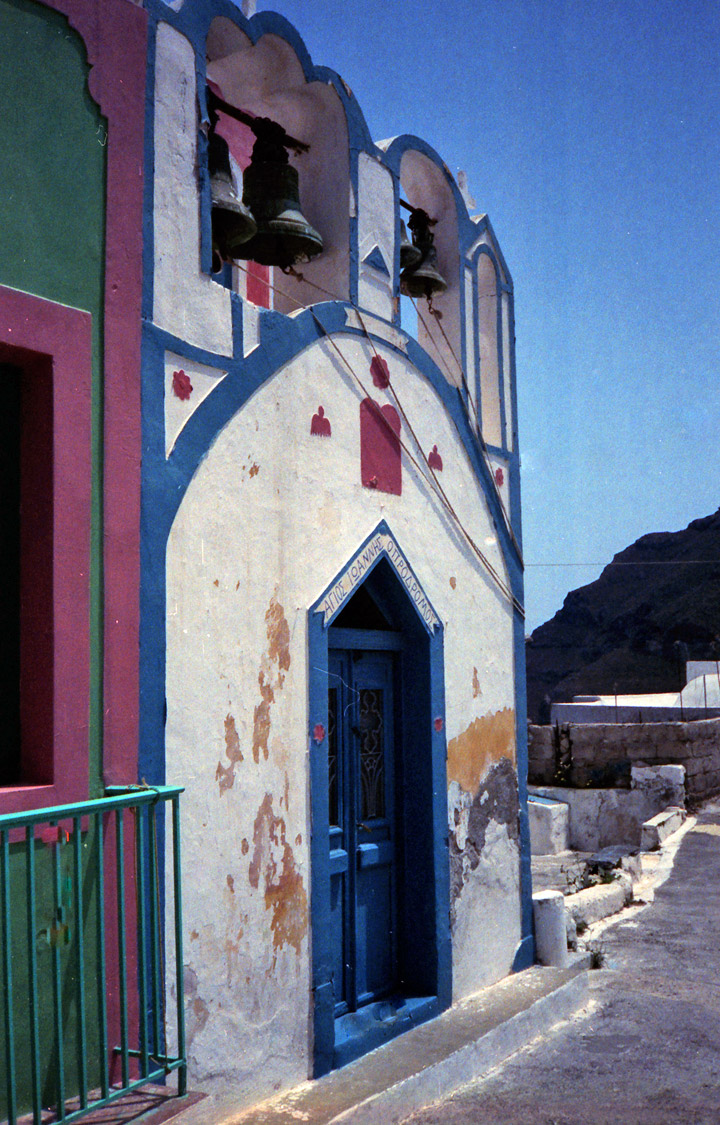 in the town of Oia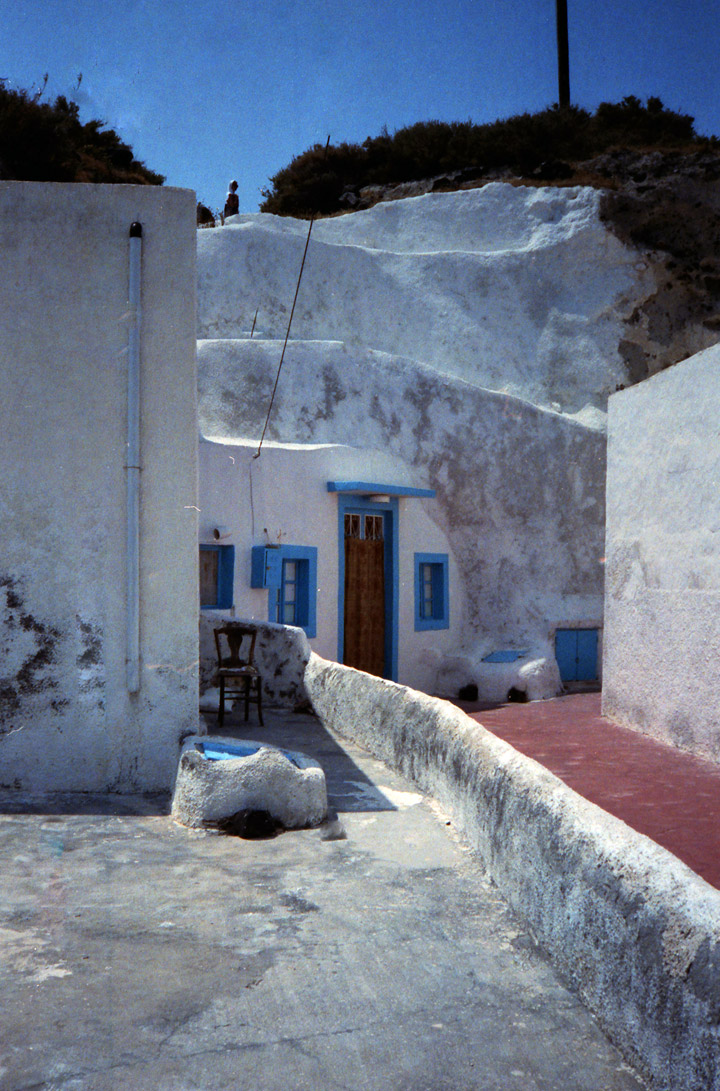 street scene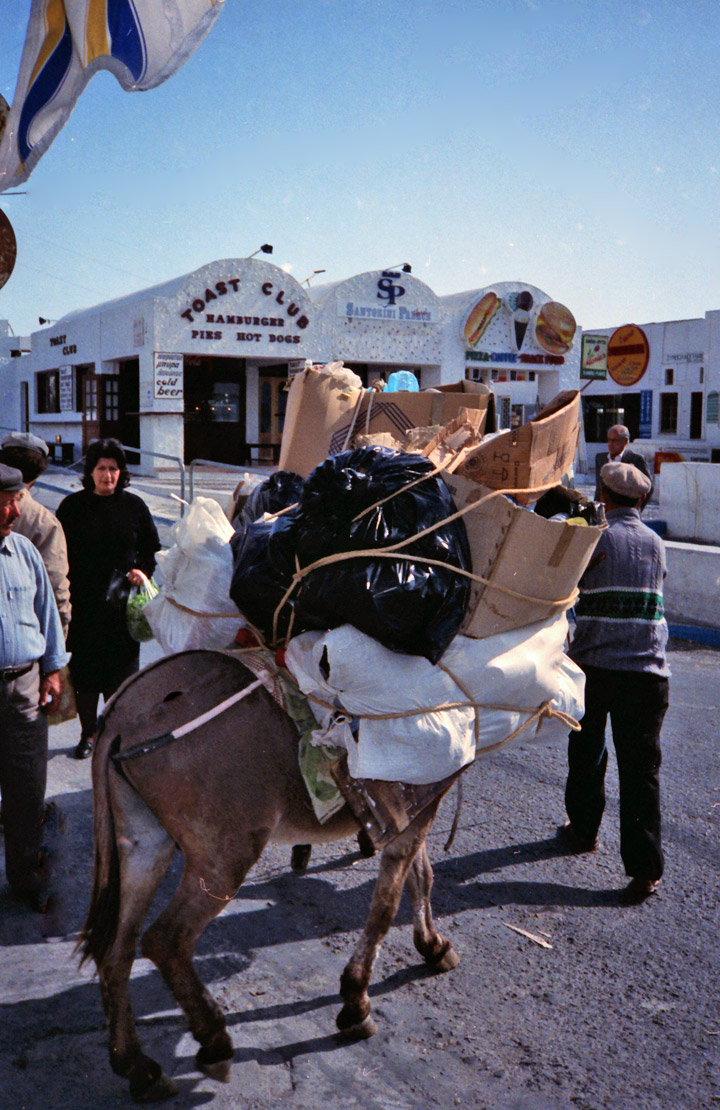 donkey transport in front of tourist shops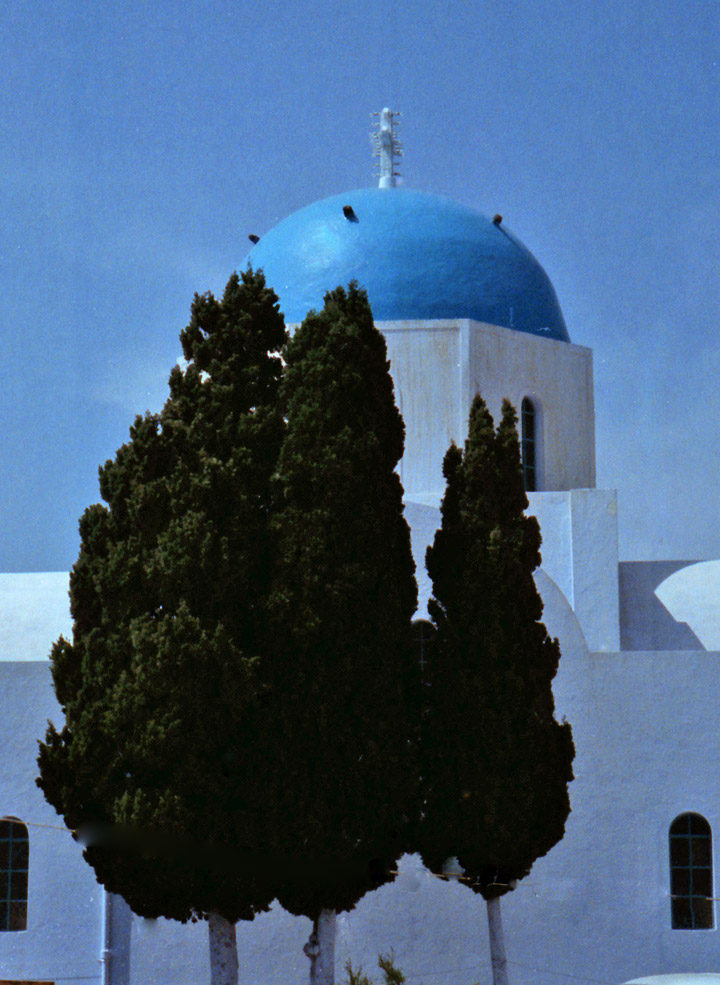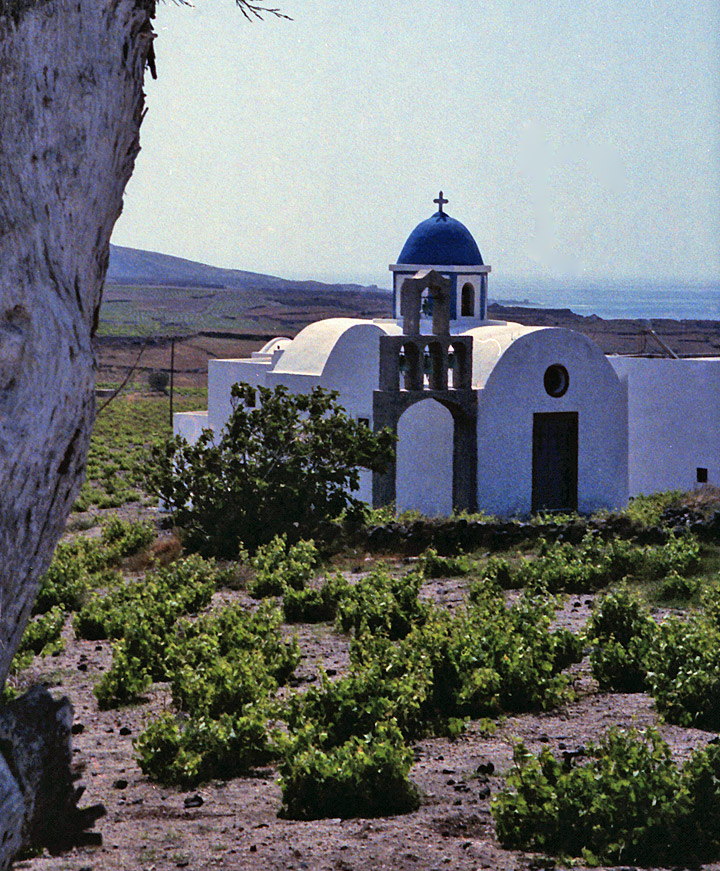 rural church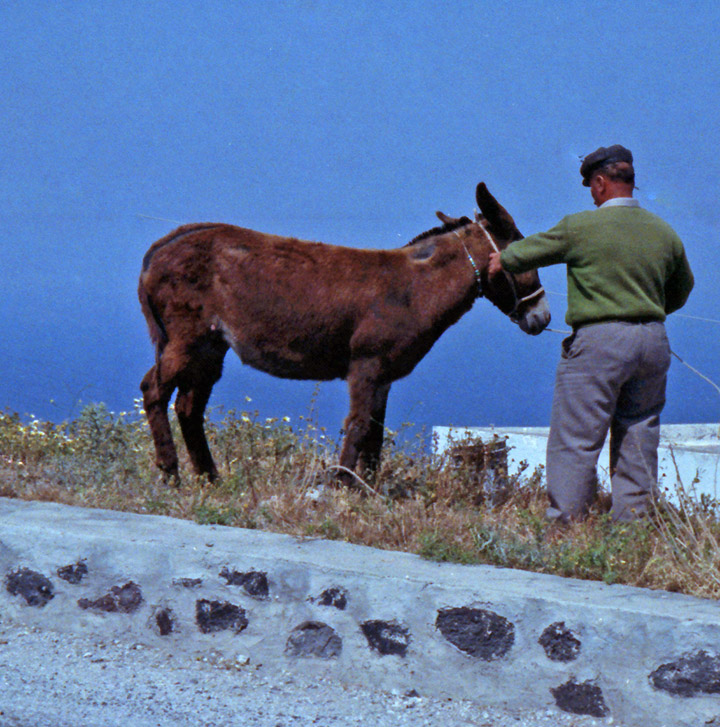 the morning chat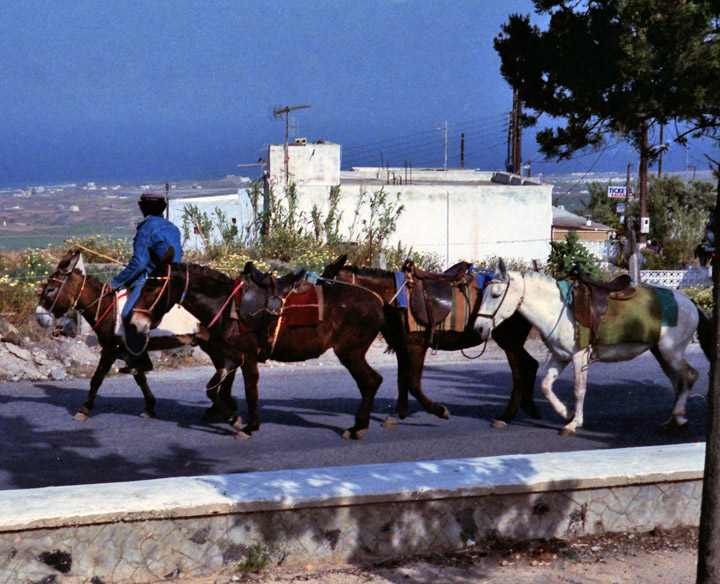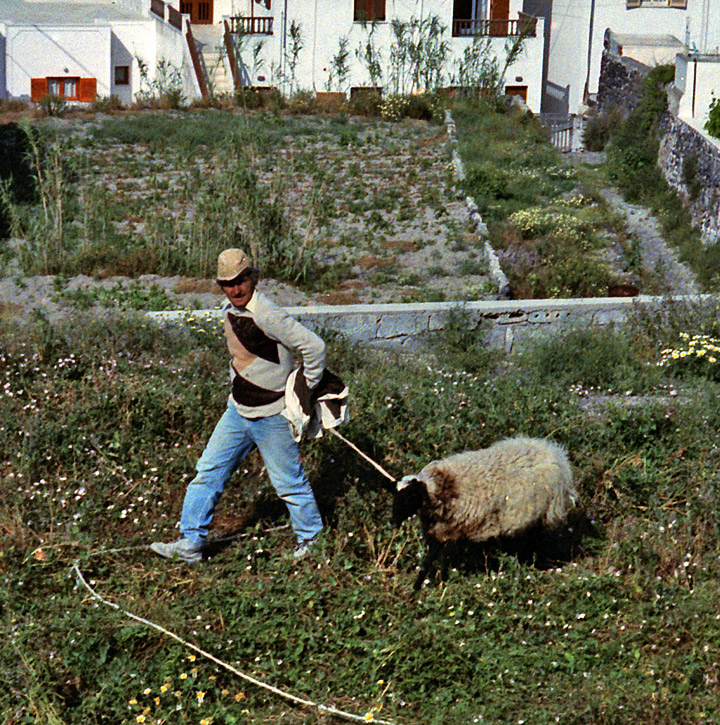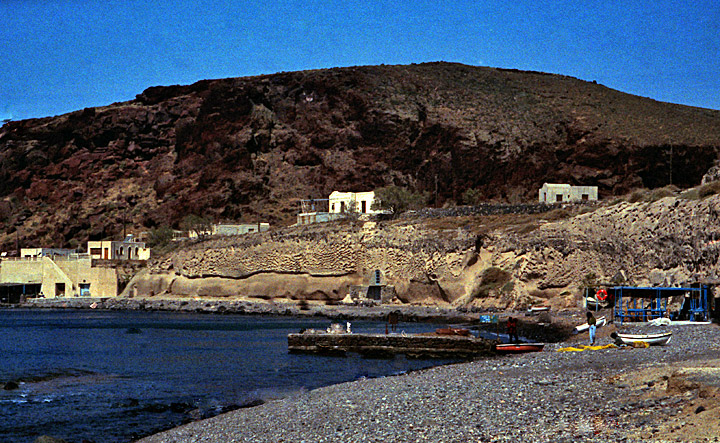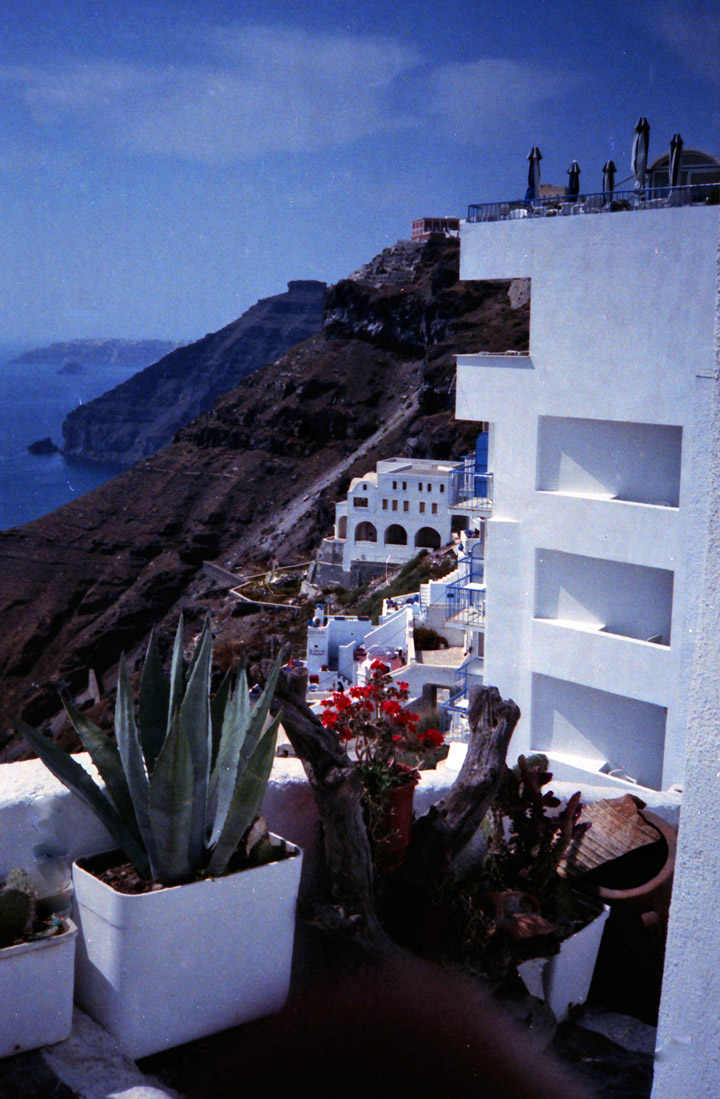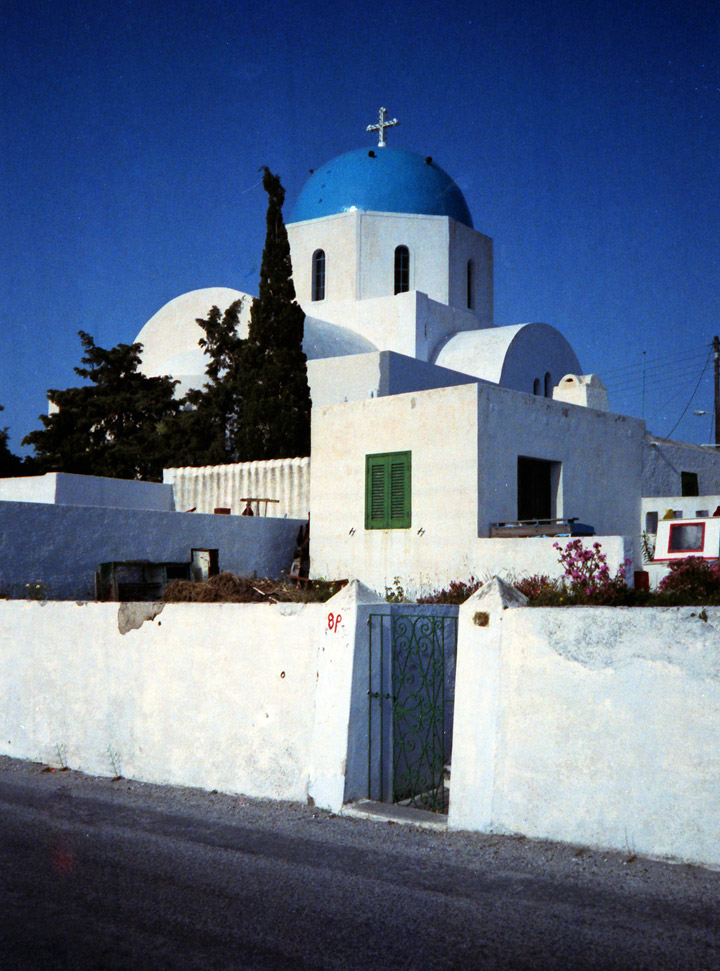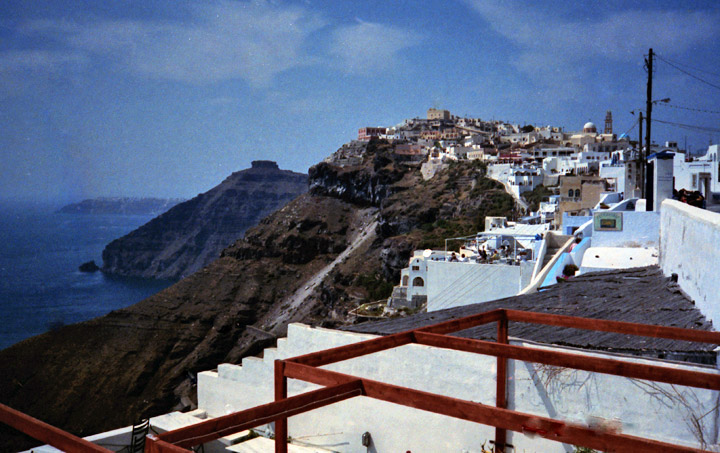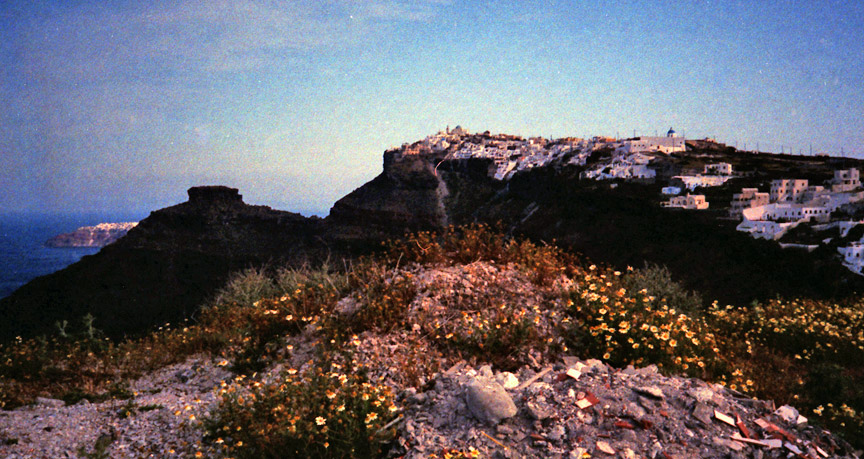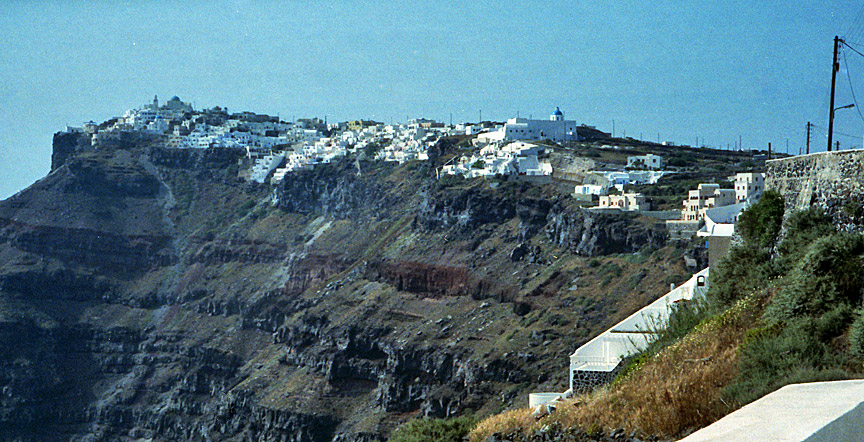 The city of Fira.