Salaspils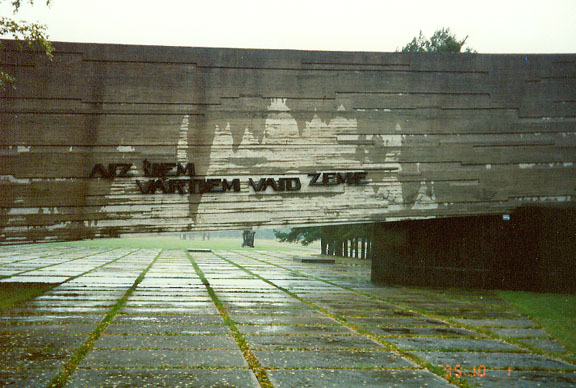 "Behind this gate the Earth groans"
outdoor memorial to those who died under Nazi occupation
(on site of Nazi concentration camp)
Salaspils experienced tragic events during World War II.
The German occupation authorities established Stalag-350-s, a camp for Soviet prisoners of war in Salaspils. According to a report compiled by the Soviet authorities in 1944, 43,000 captured Red Army personnel either were killed or died from diseases and starvation here.

Later, 2 km from that camp in the nearby forest, the Nazi SS established the largest occupation camp in the occupied Baltic for civilians. This camp was not listed in Nazi documents as a concentration camp, but instead it was officially designated as a work and education camp (German: Arbeits- und Erziehungslager or AEL), a status similar to a prison. As such, it was directly subordinated to the HSSPF Ostland, the highest German police authority in the occupied Baltics. By contrast, Nazi concentration camps (KZ) were generally subordinated to the WVHA, the economic exploitation administration of the SS.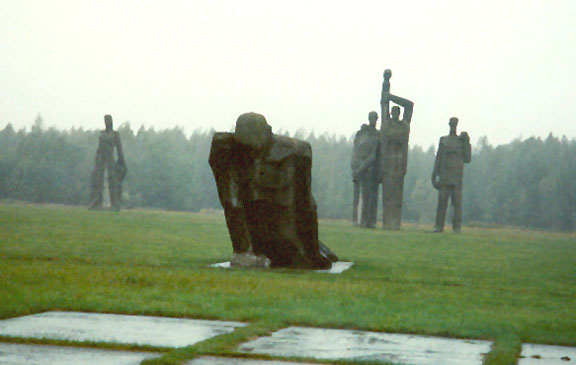 about 100,000 people were murdered in this camp by the Nazi
The number of those who died at Salapils camp is a the subject of ongoing debate. There are three different numbers mentioned in accounts published by Soviet historians. The history of the Latvian SSR printed in 1959 claims 56,000 people were killed. The Little Latvian Encyclopedia published in the 1970s claims 53,000 were killed. History textbooks published in the 1980s by the Soviet Union claim that over 100,000 people were killed in Salaspils. Similarly, archival documents of Soviet provenance recently published in Russia estimate the total number killed in Salaspils concentration camp to be 101,000.

Camp survivor H. Baermann, who was imprisoned at Salaspils from December 1941 to August 1942, reported that in this period 15,000 persons passed through the camp, and almost all of them were killed, only 192 survived. According to another eye-witness account, by E. K. Salijums, Soviet children in particular were annihilated by the Nazis through "medical experiments", from which some 150 children died each day. In total from 1942 to 1944 some 12,000 Soviet children passed through the camp, most of them being tortured by pumping out their blood (500 grams from each). In one of the burial places by the camp 632 corpses of children of ages 5 to 9 were revealed, with total number of Soviet children killed in the camp estimated to be 7,000.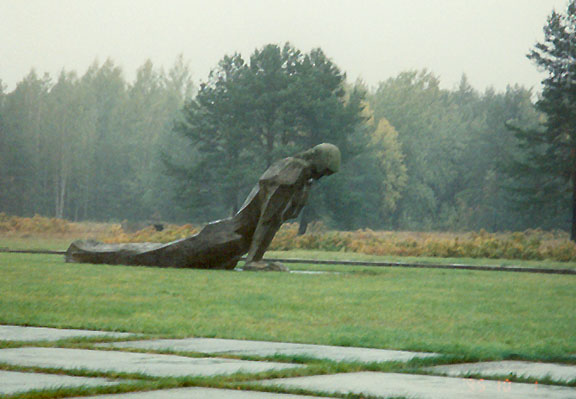 Recent scholarship produced outside Russia questions the magnitude of these Soviet-era figures. The Latvian historian Heinrihs Strods and the German Holocaust historians Andrej Angrick and Peter Klein conclude that a more a realistic number of deaths at Salaspils is 2,000–3,000 in total, including children.

At the site of the Salaspils concentration camp, a major monument complex in remembrance of the Soviet victims of Nazism was opened on 31 October 1967.
Text from Wikipedia
---
Remnants of the Soviet Era transport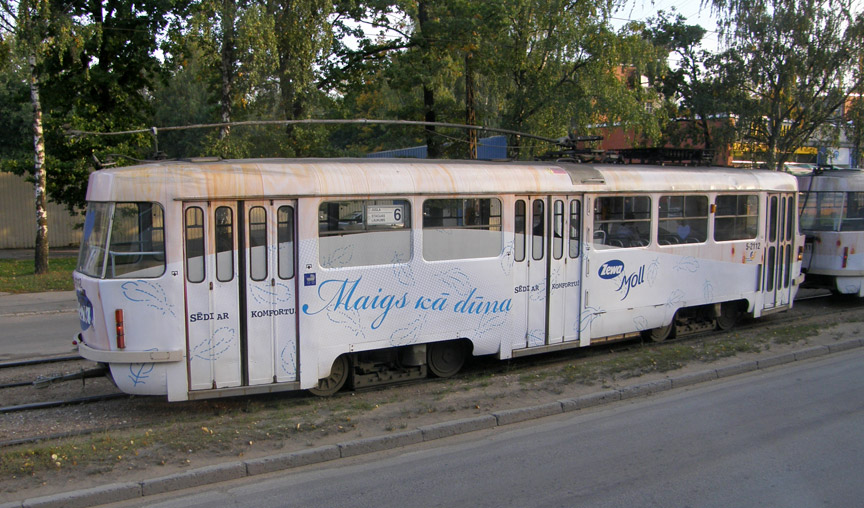 trolley cars used to get people to work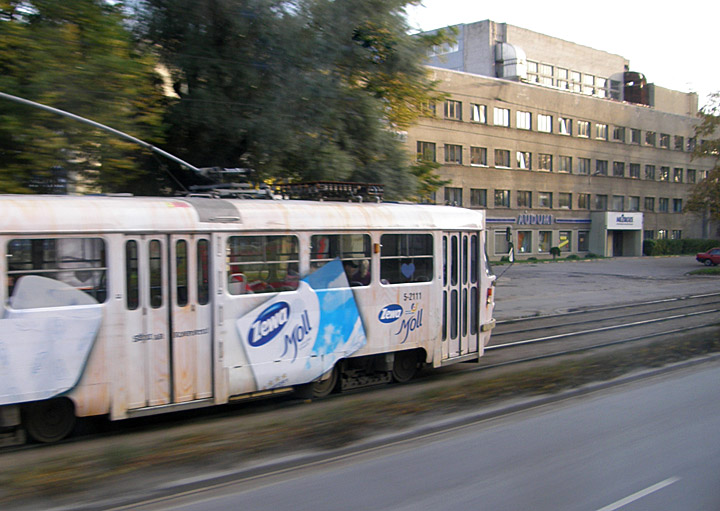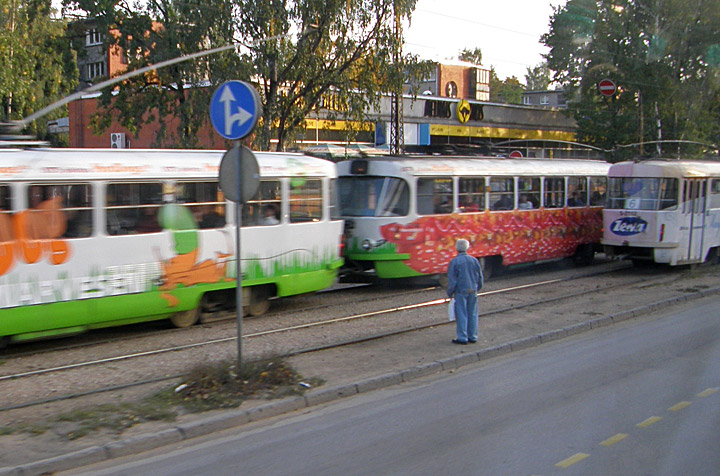 ---
---