Riga
Photos from 1995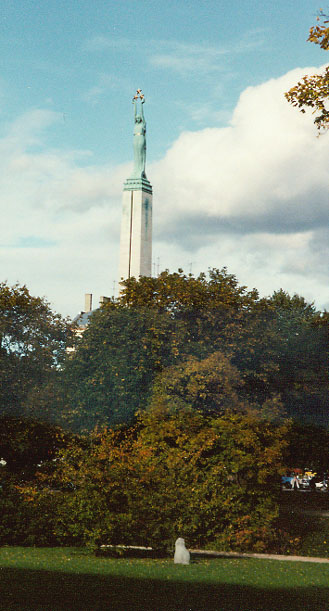 Freedom monument, seen across the park
RÓga, city, capital of Latvia. Located on the Daugava River, near its mouth on the Gulf of RÓga (an arm of the Baltic Sea), the city is a major seaport and a cultural and industrial center. Manufactures include ships, electrical equipment, pharmaceuticals, processed food, and wood products.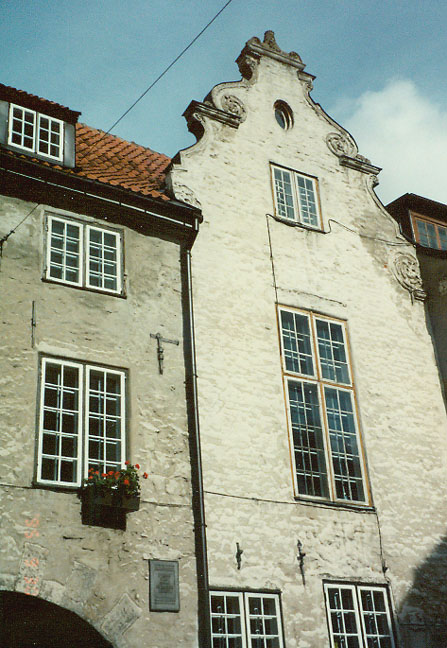 old town buildings
More Photos of Old Town (2007)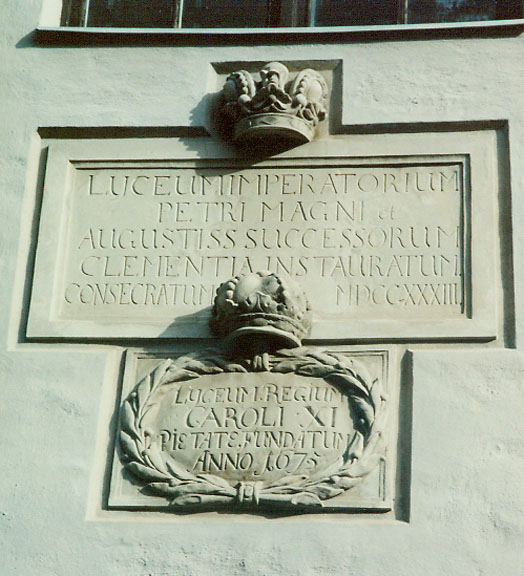 from the Swedish period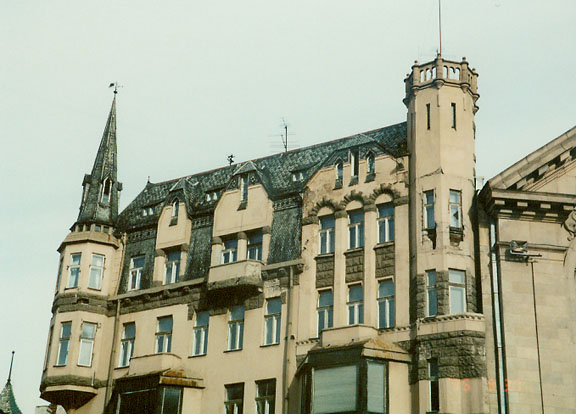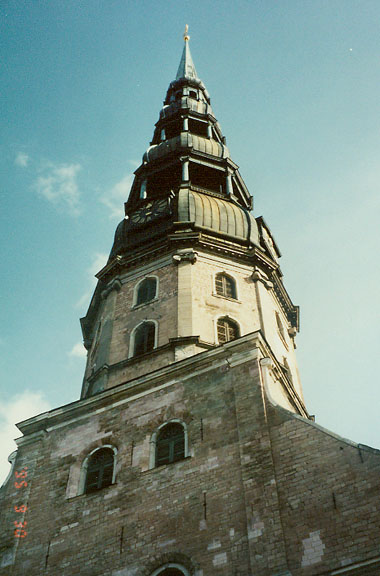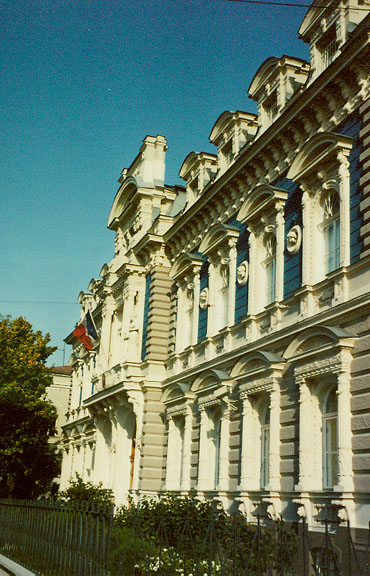 later ornate architecture
The old section of RÓga is surrounded by a moat and contains several medieval structures, including a 13th-century cathedral and guild halls from the 14th century. The city is the seat of a university and of the Latvian Academy of Sciences. It also has a symphony orchestra, several theaters and museums, and a zoo.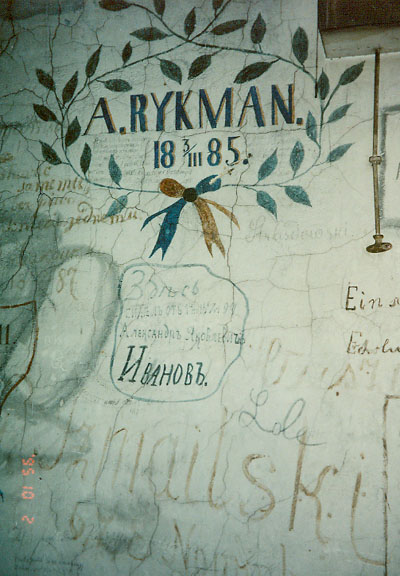 university graffiti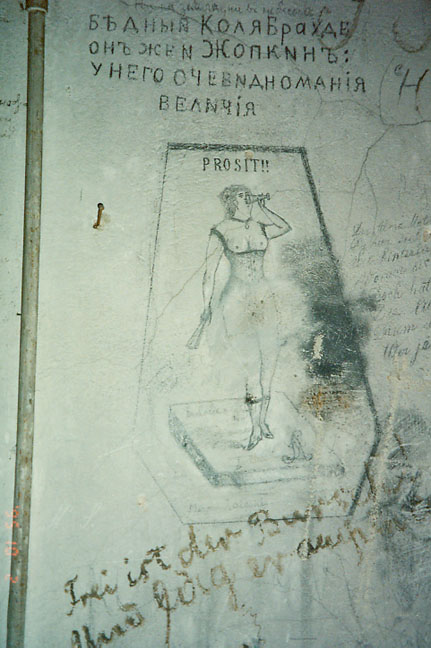 including what students thought most about
(drinking and women)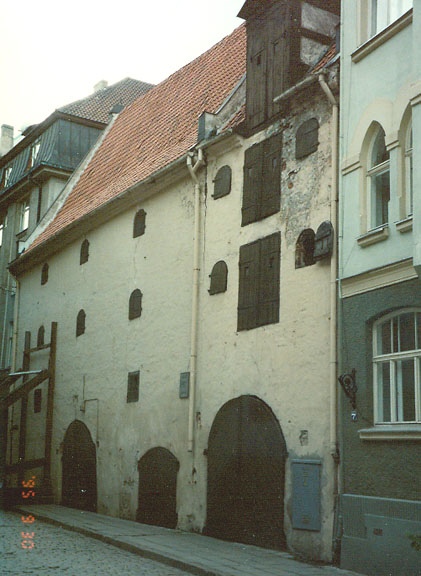 old storehouses from medieval times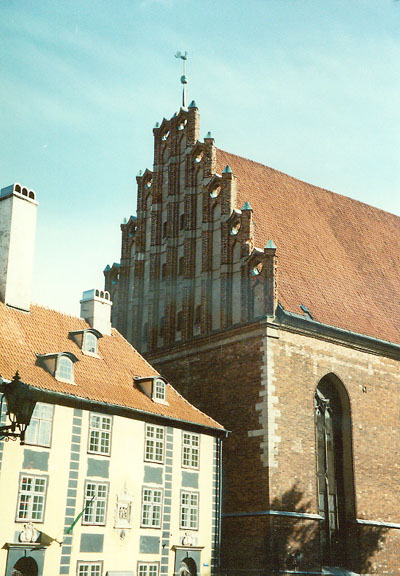 German Hansa style buildings

Probably founded in the 12th century, RÓga was made the seat of the bishop of Livonia in 1201. The city developed into a commercial and craft center, joining the Hanseatic League in 1282. It subsequently achieved a measure of independence, but in 1581 it was incorporated into the Polish-Lithuanian Commonwealth. The city was taken by Sweden in 1621 and was granted self-government.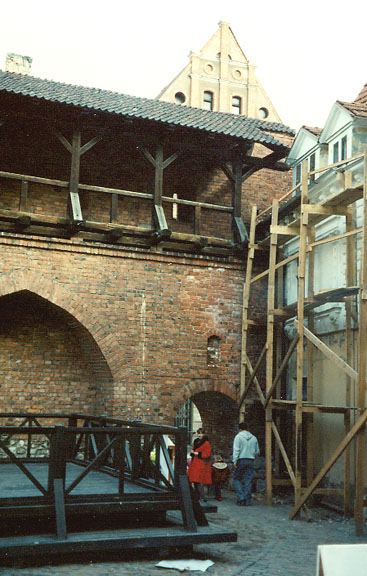 a portion of the Hanseatic city wall
Swedish period
In 1721 it was ceded to Russia after Sweden was defeated in the Great Northern War. By the end of the 19th century RÓga was one of Russia's most industrialized cities. During World War I it was occupied by the Germans from 1917 to 1918, when it became the capital of independent Latvia. During World War II it was annexed (1940) by the Union of Soviet Socialist Republics (USSR) and then held (1941-44) by the Germans before being returned to Soviet control. The city was the capital of the Latvian Soviet Socialist Republic (SSR) until 1991, when Latvia again became independent. Population (1997 estimate) 815,851.
Text by Microsoft Encarta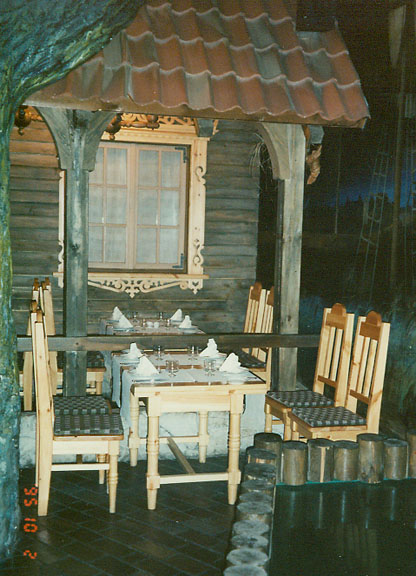 restaurant for ethnic dining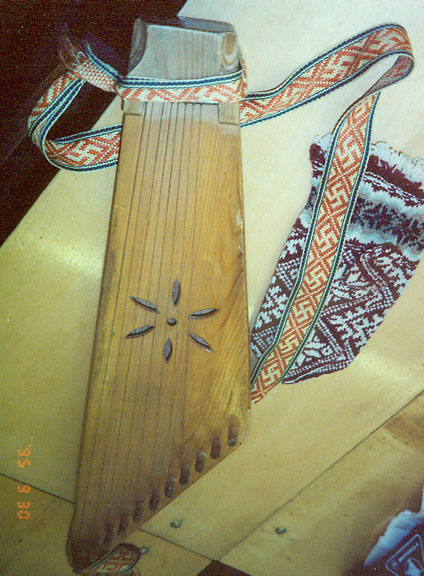 Latvian musical instrument
Photos from the Latvian Ethnographic Open-Air Museum