Lake Ohrid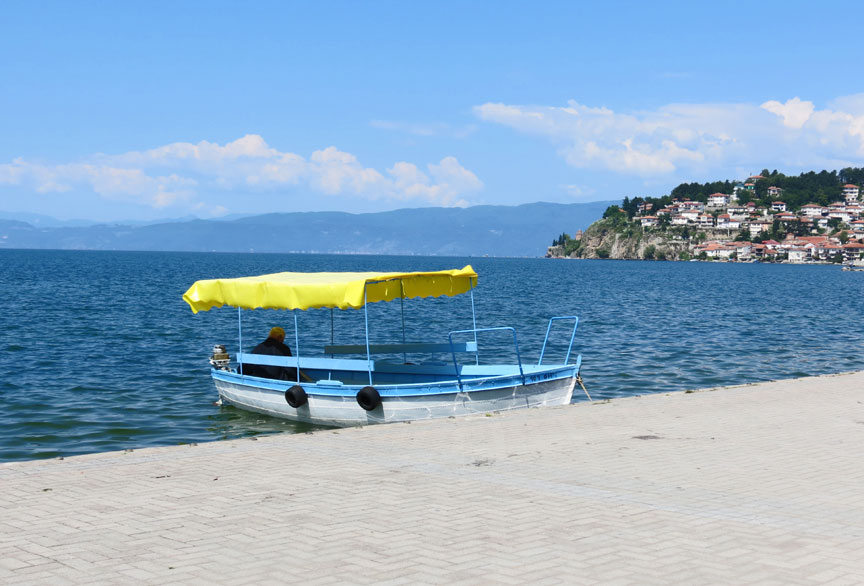 Lake Ohrid
Lake Ohrid (Macedonian: Охридско Езеро, Ohridsko Ezero; Albanian: Liqeni i Ohrit) straddles the mountainous border between the southwestern Macedonia and eastern Albania. It is one of Europe's deepest and oldest lakes, preserving a unique aquatic ecosystem with more than 200 endemic species that is of worldwide importance. The importance of the lake was further emphasized when it was declared a World Heritage site by UNESCO in 1979 and when, in 2010, NASA decided to name one of Titan's lakes after Lake Ohrid.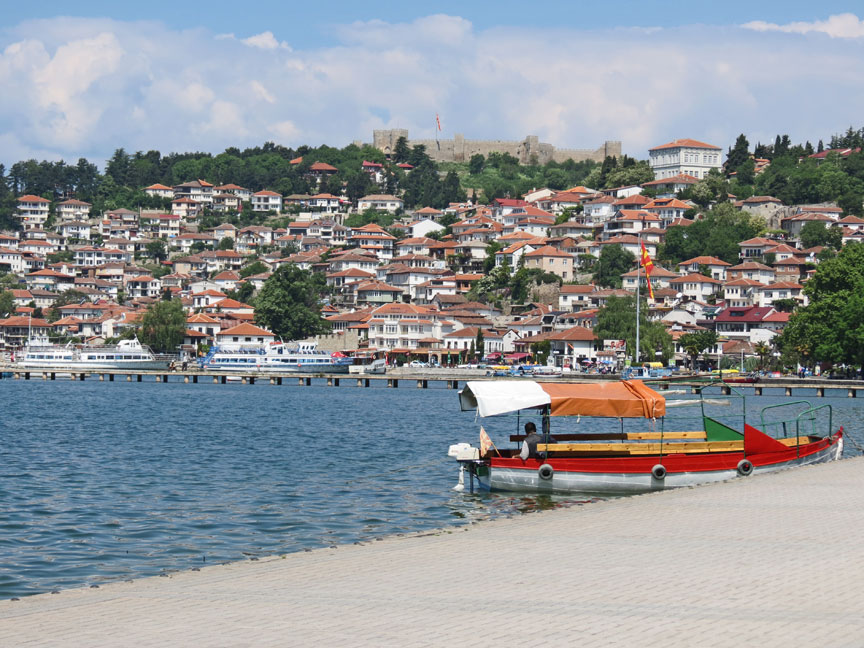 Sanvil fortress in the background
Lake Ohrid is the deepest lake of the Balkans, with a maximum depth of 288 m (940 ft) and a mean depth of 155 m (508 ft). It covers an area of 358 kmē (138 sq mi), containing an estimated 55.4 kmģ of water. It is 30.4 km long by 14.8 km wide at its maximum extent with a shoreline length of 87.53 km, shared between Macedonia (56.02 km) and Albania (31.51 km).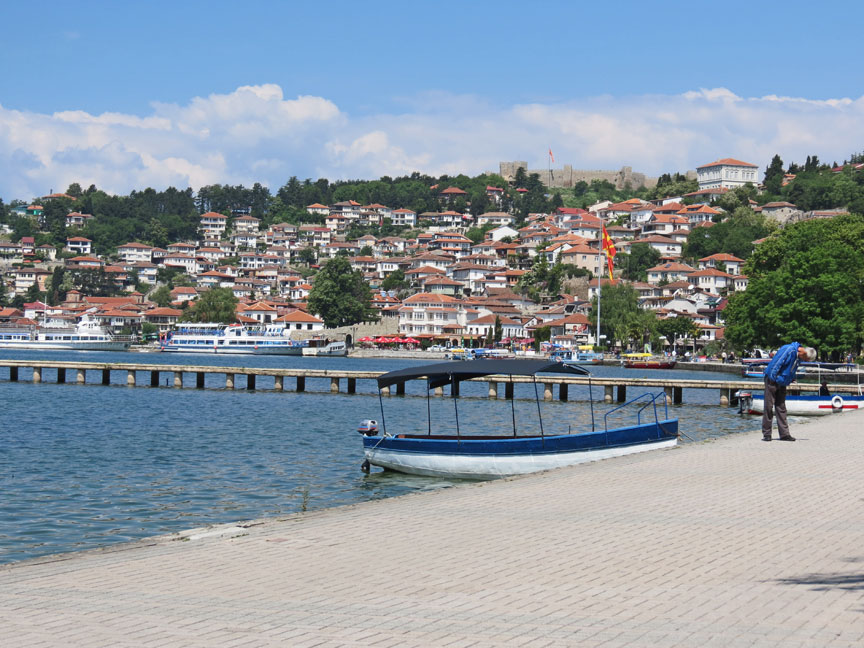 The Ohrid and Prespa Lakes belong to a group of Dessaret basins that originated from a geotectonic depression during the Pliocene epoch up to five million years ago on the western side of the Dinaric Alps. Worldwide, there are only a few lakes with similarly remote origins with Lake Baikal and Lake Tanganyika being the most famous. Most other, short-lived lakes have a life span of less than 100,000 years before they are eventually filled up with sediments. It is believed that in the case of Lake Ohrid this process was delayed by its great depth and small sediment input from its filtered spring inflows. Moreover the Ohrid-Korca graben to the south of the lake is still tectonically active and might compensate sedimentation by subduction. In contrast to Lake Ohrid, Lake Prespa is likely to have turned dry several times in its history, as a result of its karstic underground. In 2008, Macedonian media reported that international experts will be researching the lake in order to determine its age.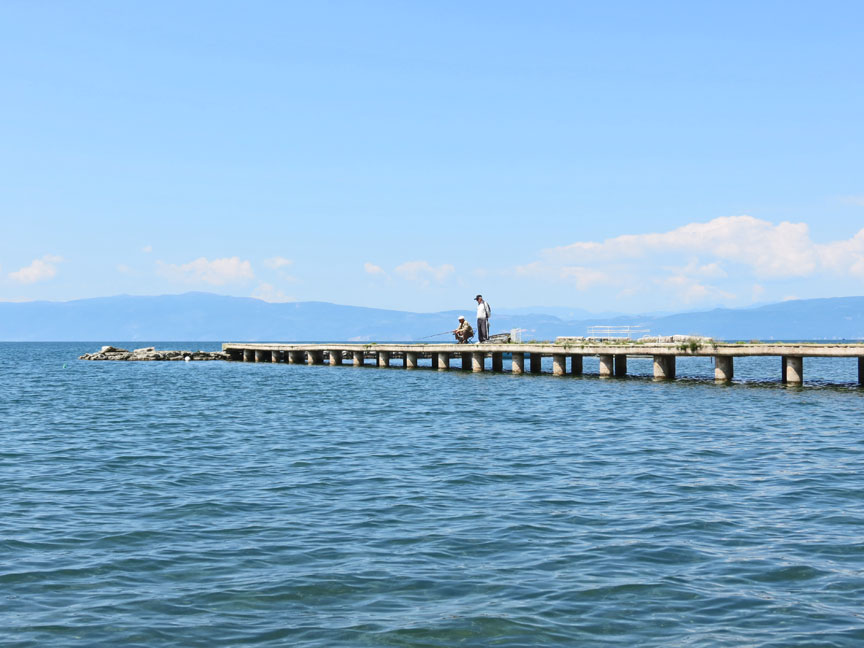 The lake drains an area of around 2600 kmē and is fed primarily by underground springs on the eastern shore (about 50% of total inflow), with roughly 25% shares from rivers and direct precipitation. Over 20% of the lake's water comes from nearby Lake Prespa, about 10 km (6.2 mi) to the southeast and at 150 m higher altitude than Lake Ohrid. The water leaves Lake Prespa trickling through underground watercourses in the karstic landscape, where it is joined by mountain range precipitation and eventually emerges in numerous springs along the eastern shore and below the water surface of Lake Ohrid. The water leaves Lake Ohrid by evaporation (~40%) and through its only outlet, the Black Drin River, which flows in a northerly direction into Albania and thus to the Adriatic Sea. The relatively dry, Mediterranean climate and the small drainage basin of 2600 kmē (catchment/lake surface ratio of ~7) of Lake Ohrid results in a long hydraulic residence time scale of ~70 yr.
Text from Wikipedia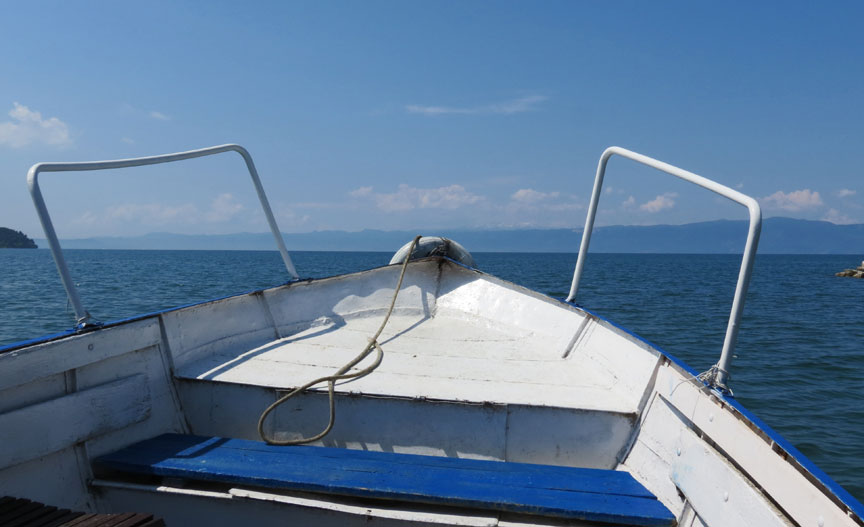 on the lake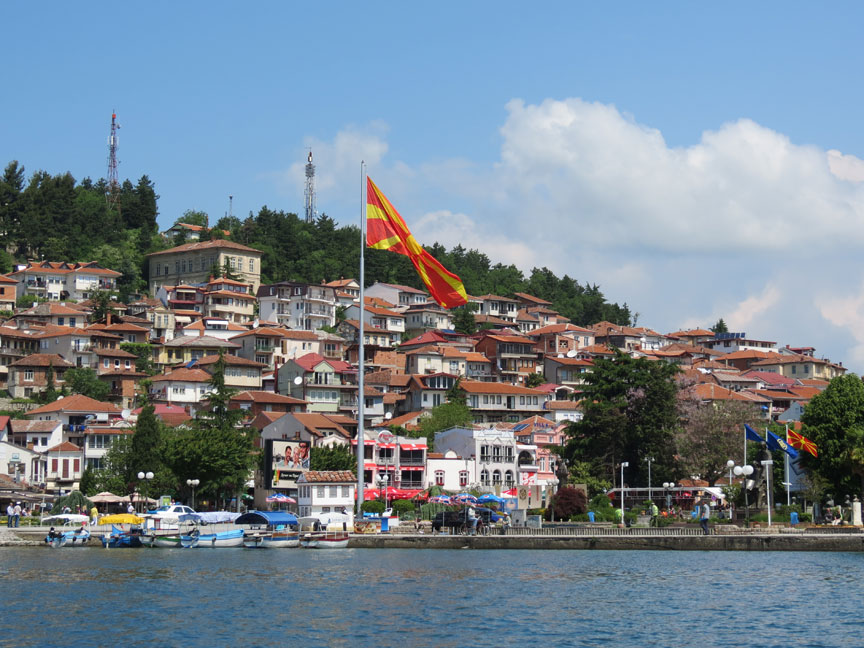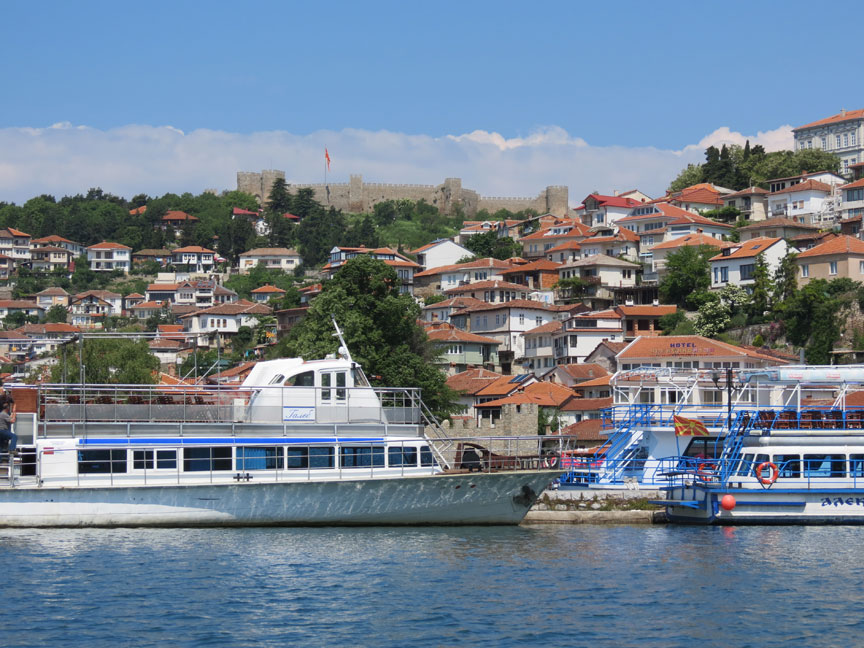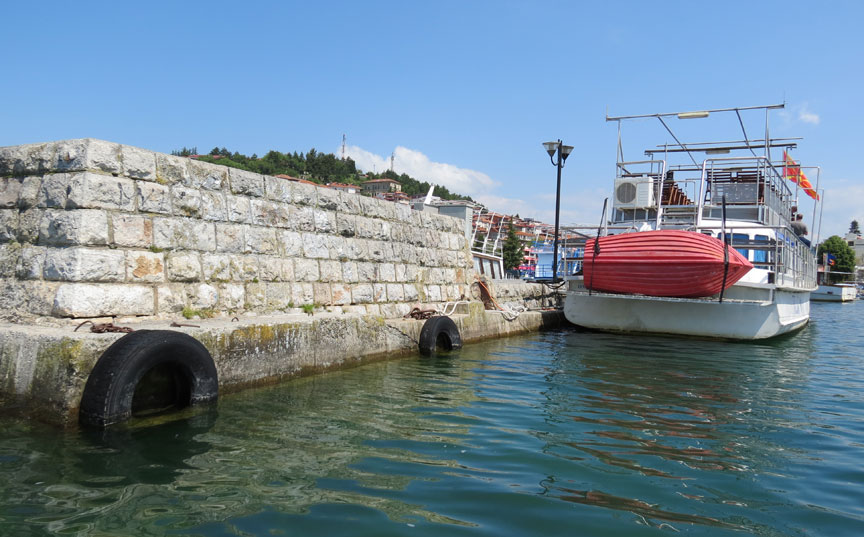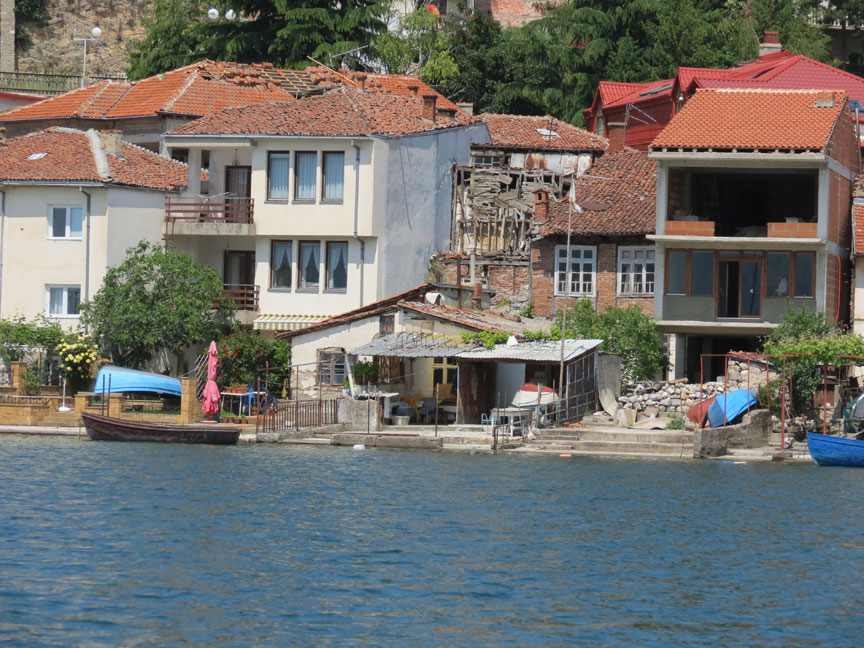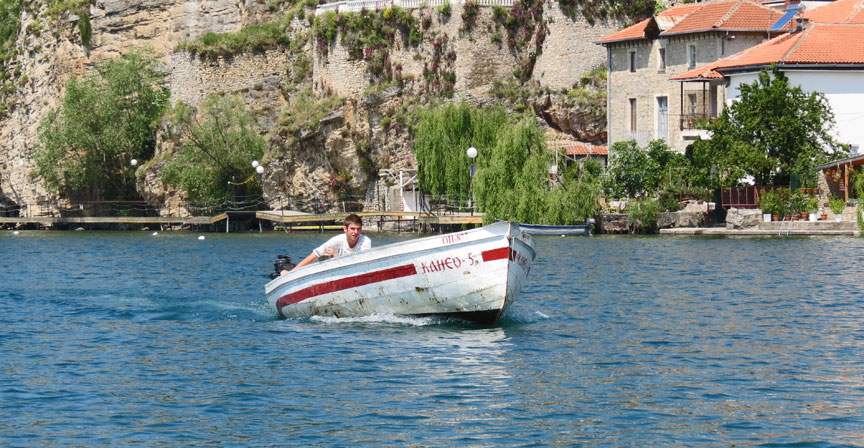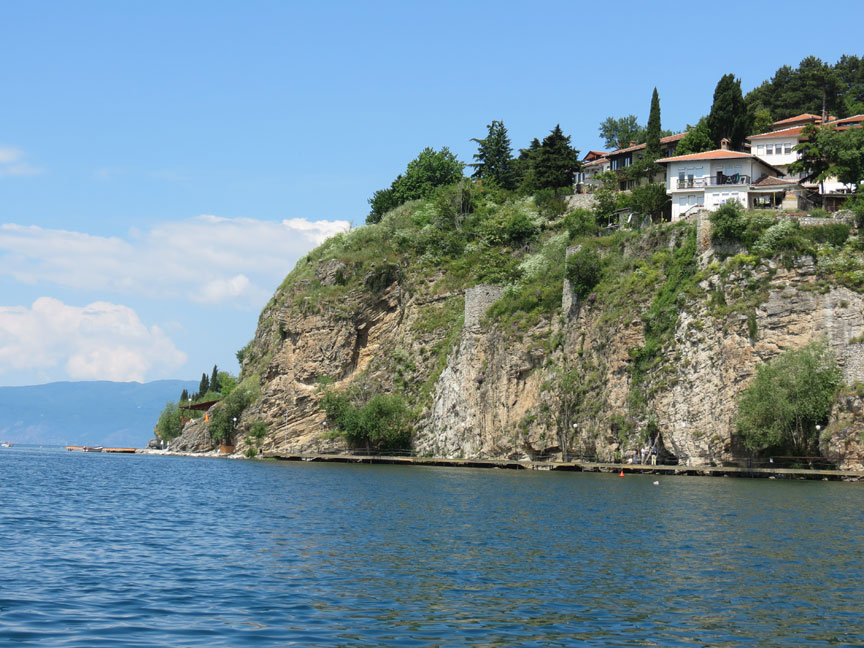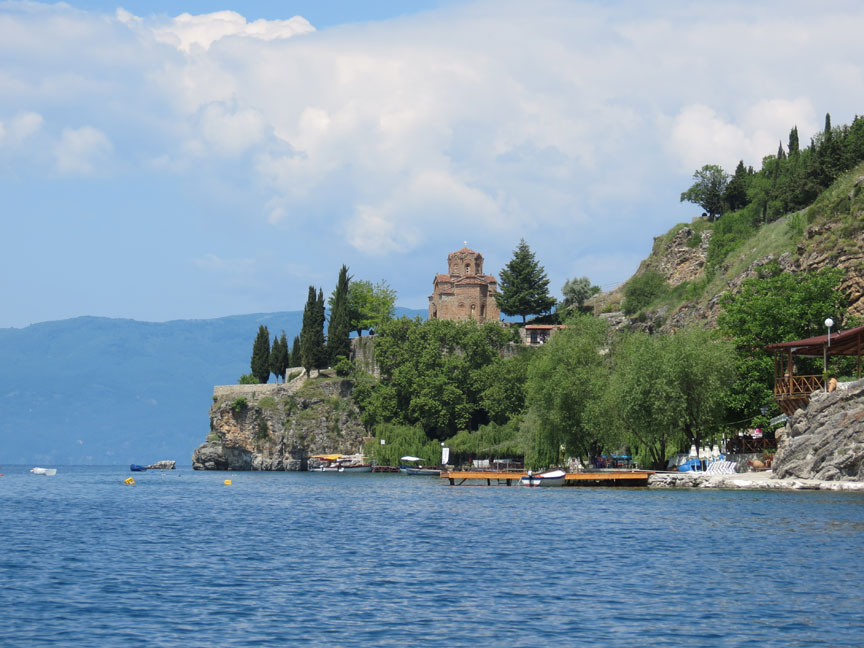 St John church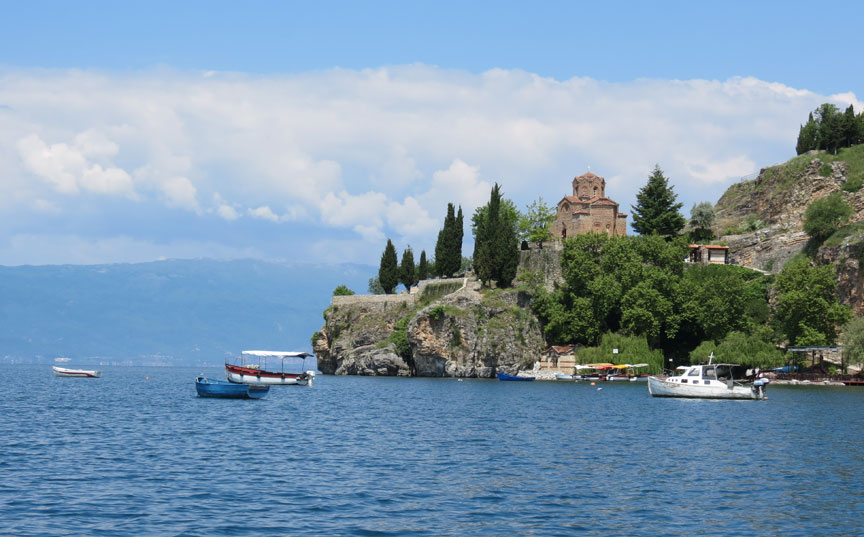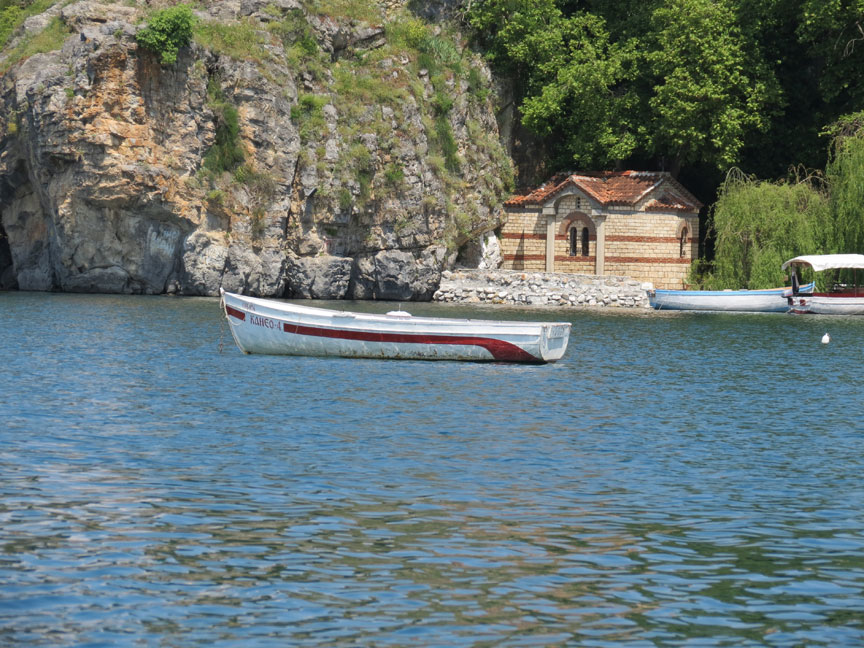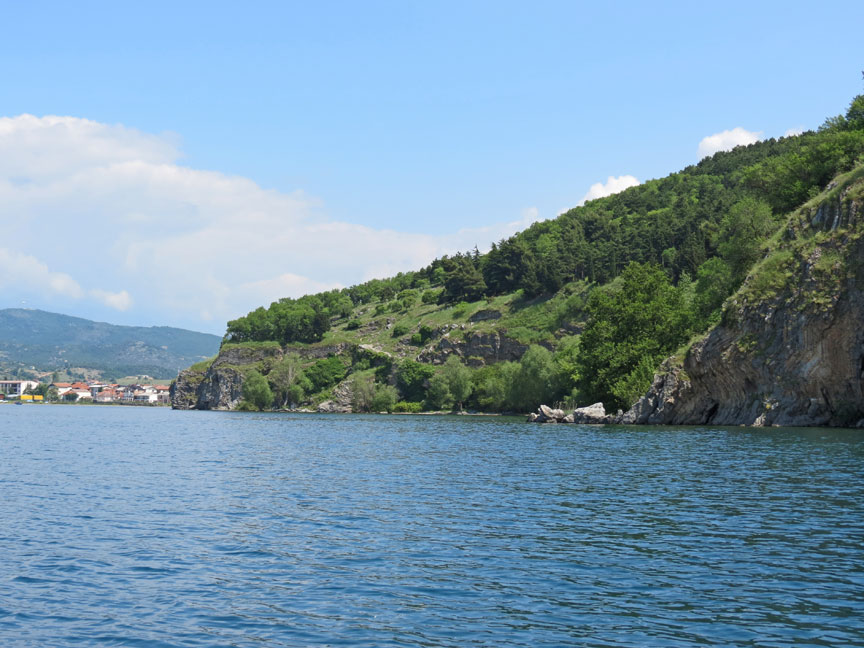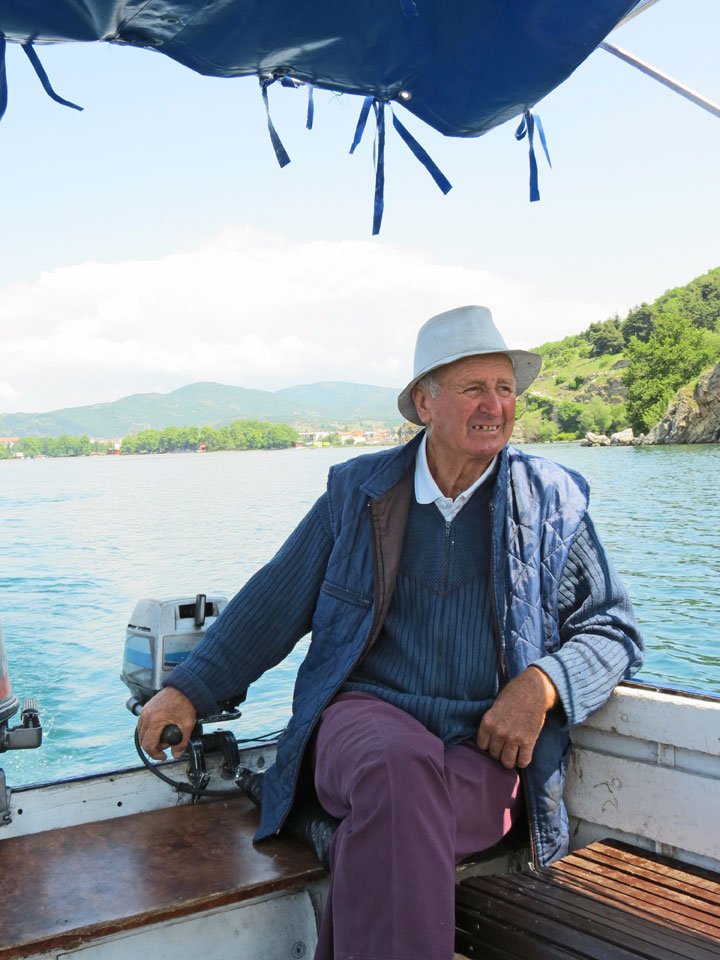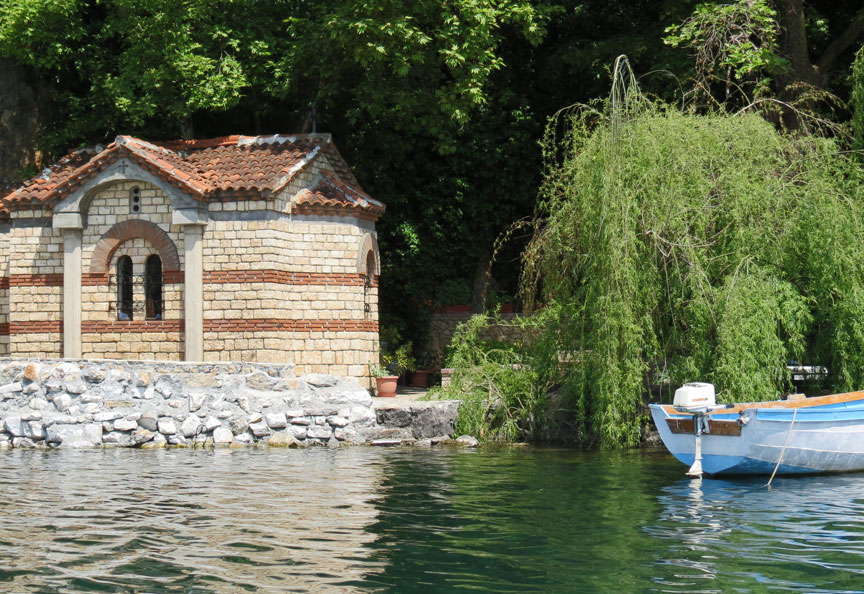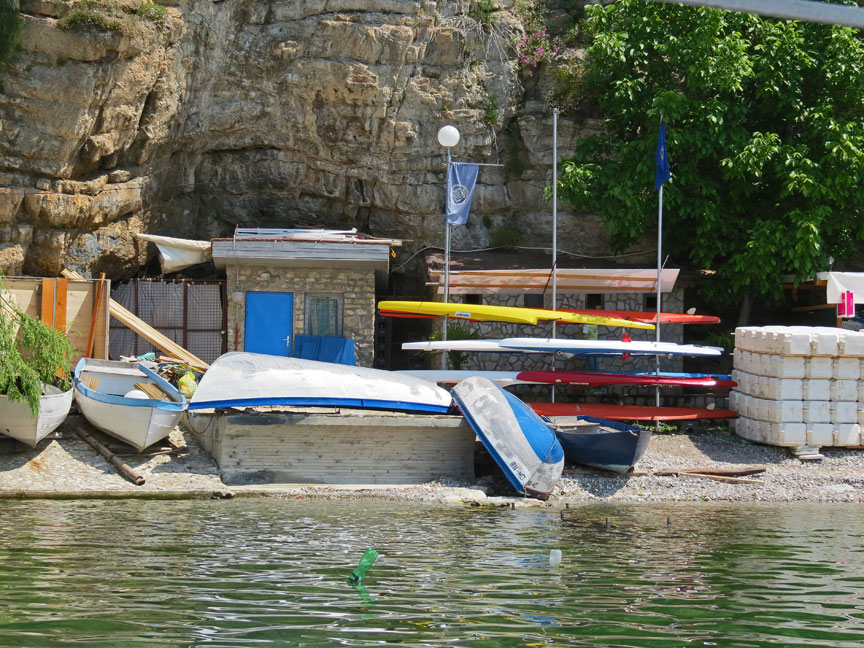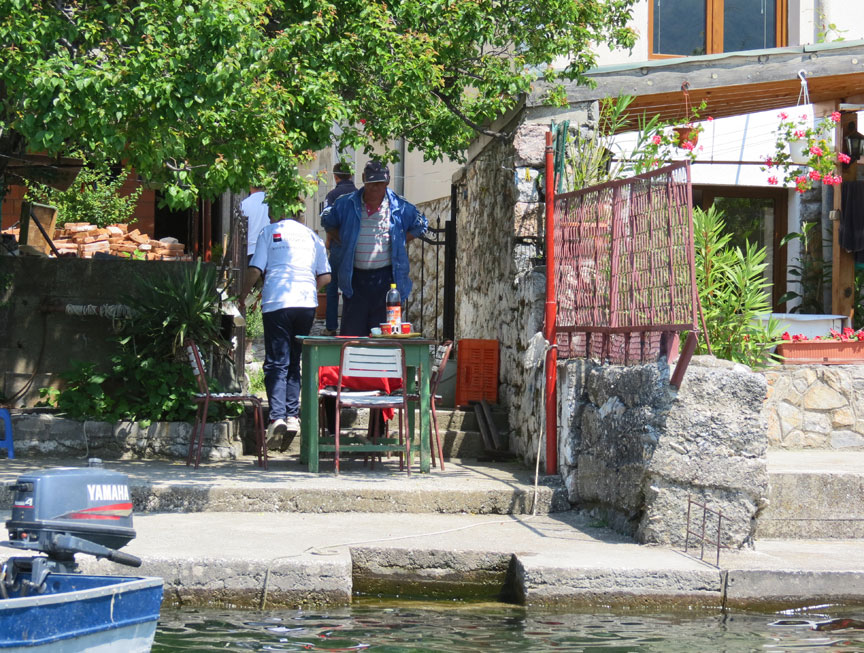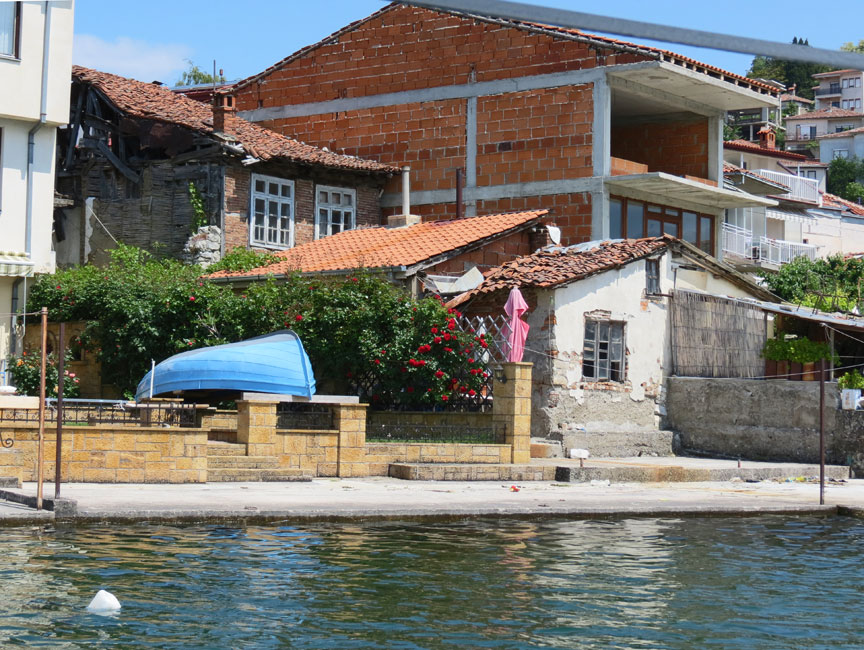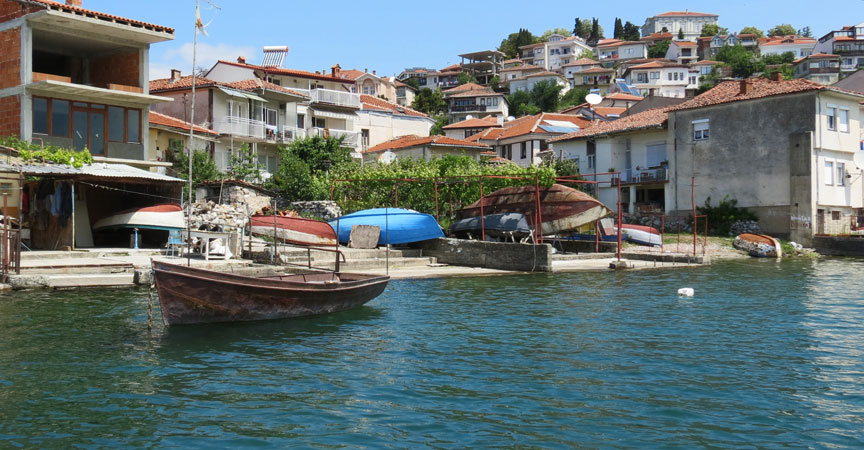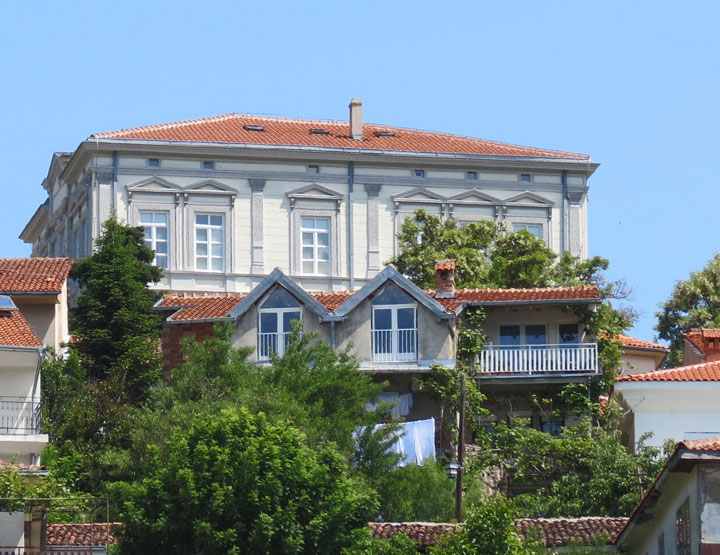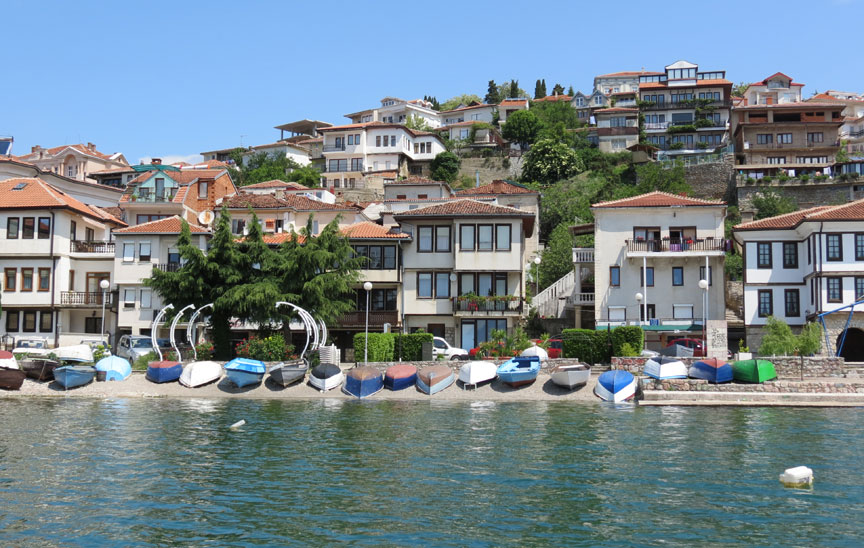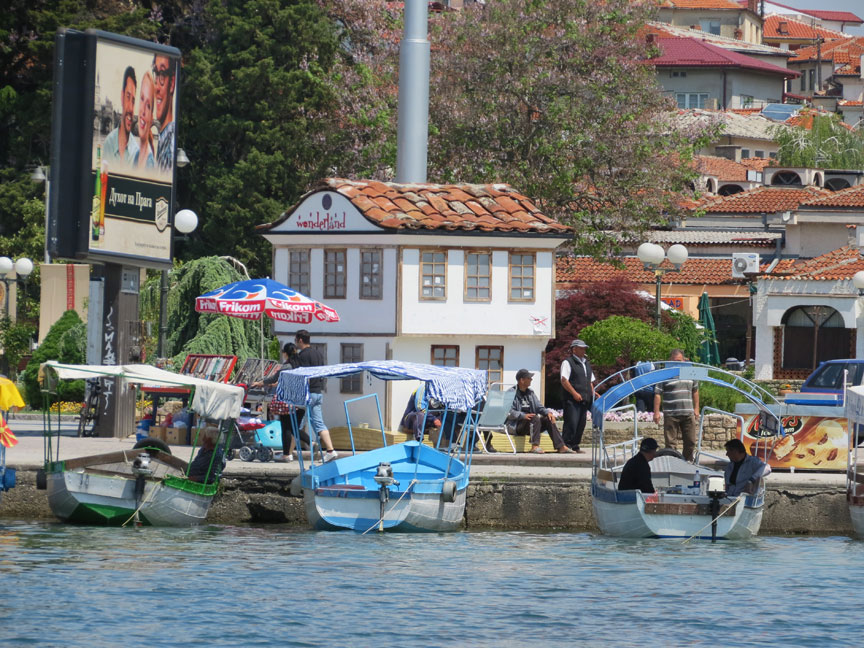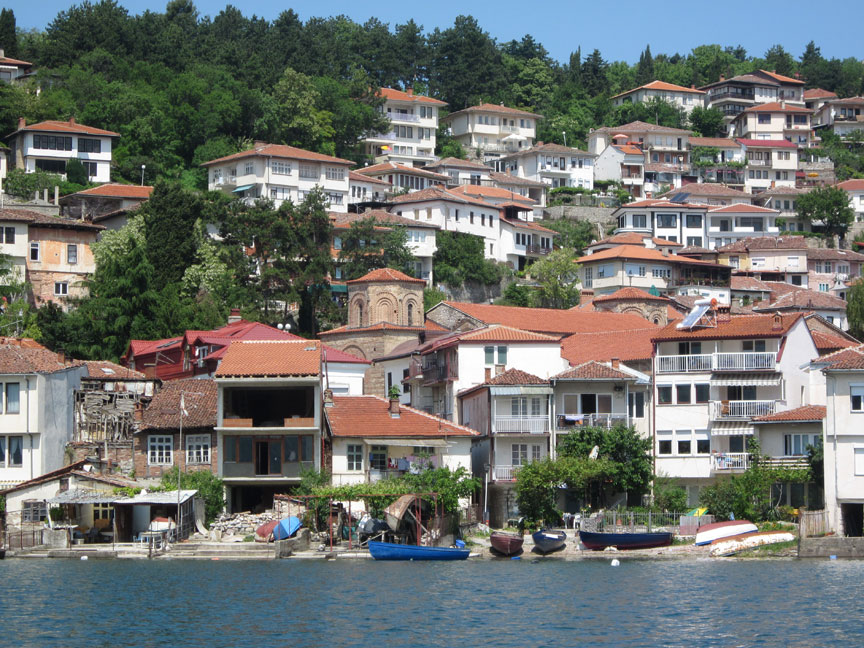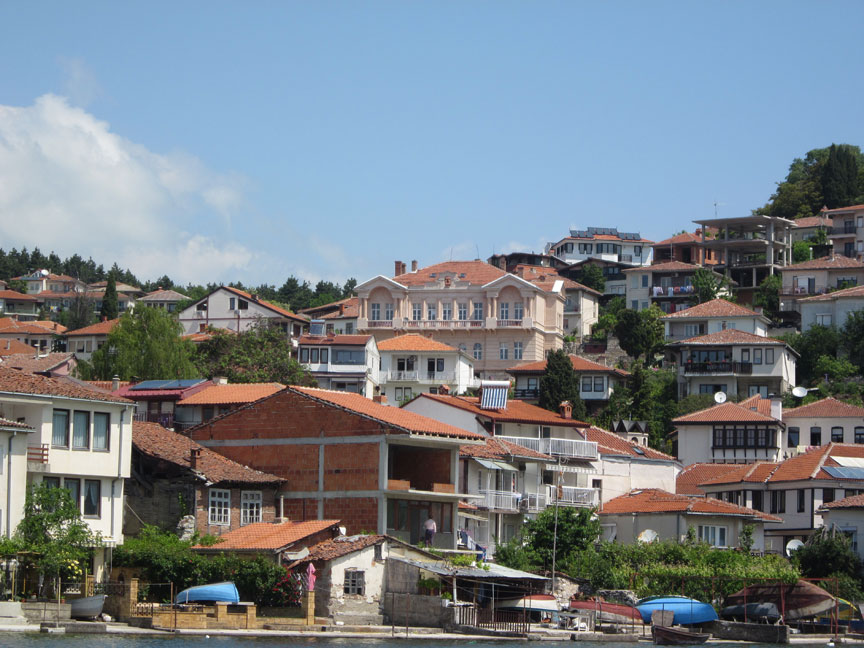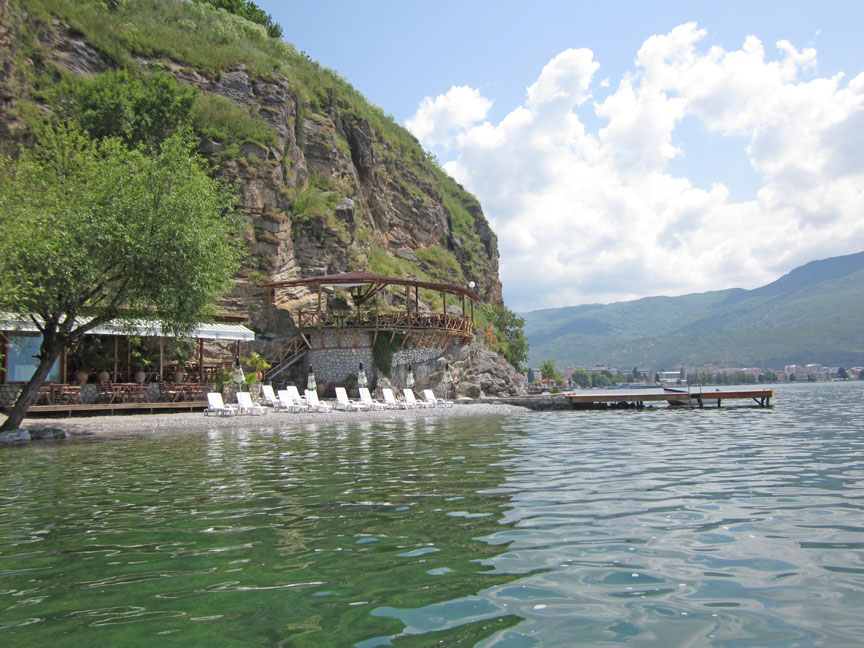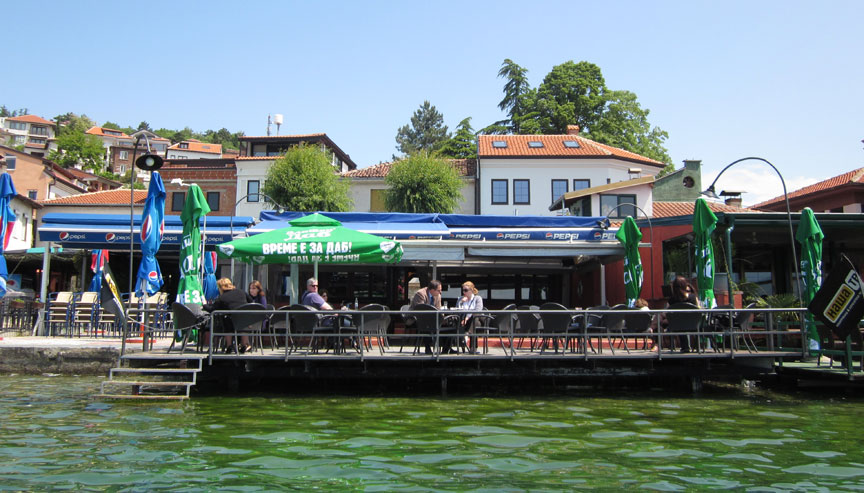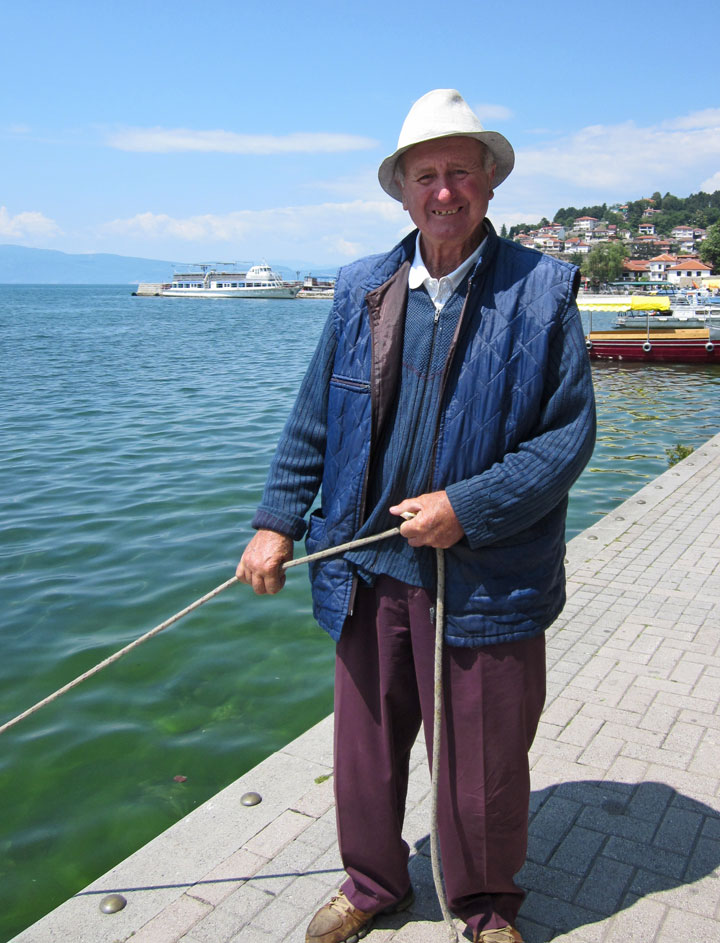 Thank you for riding with me !
---
---