Fatehpur Sikri
A Mughal Palace
Photos from 1964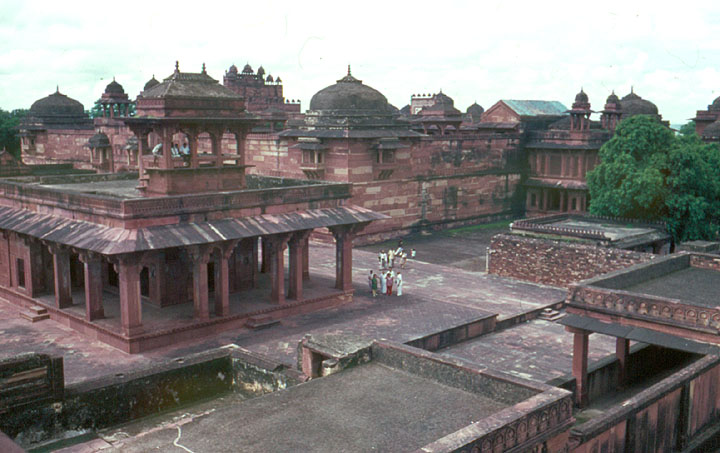 palace interior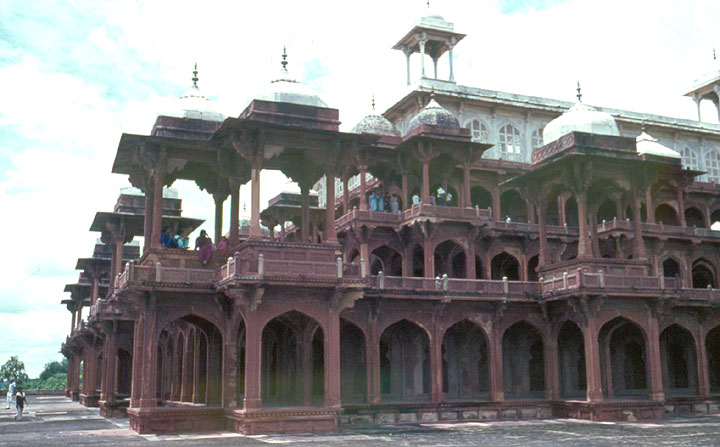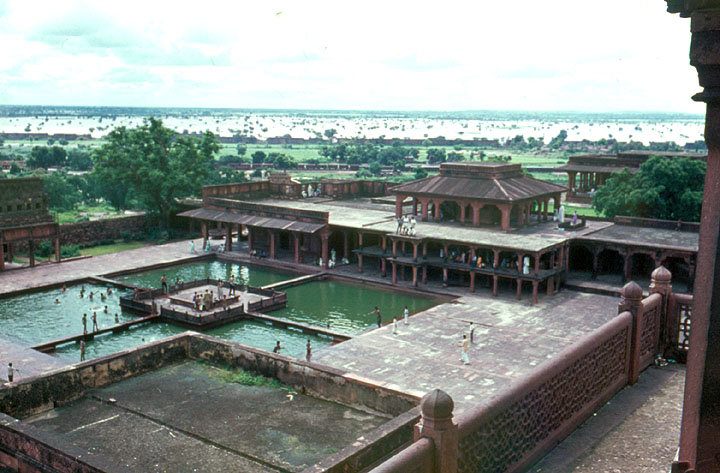 looking across the fountain to the flooded plain
---
Photos from 2006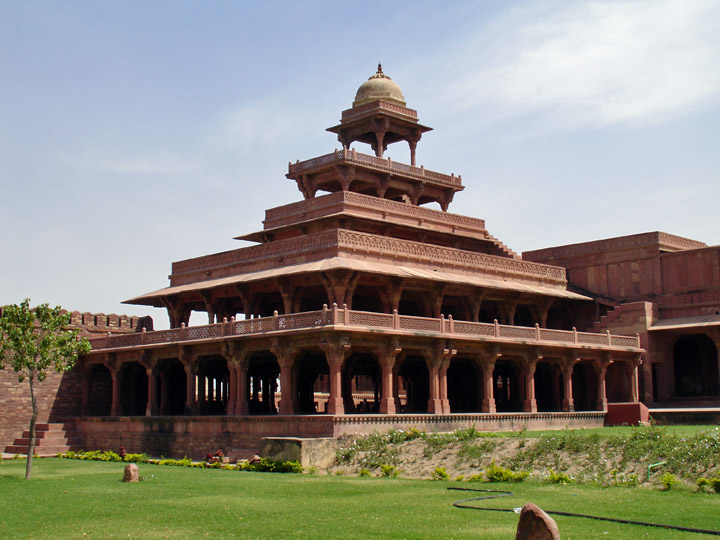 new capital city of Fatehpur Sīkri, which was founded in 1569.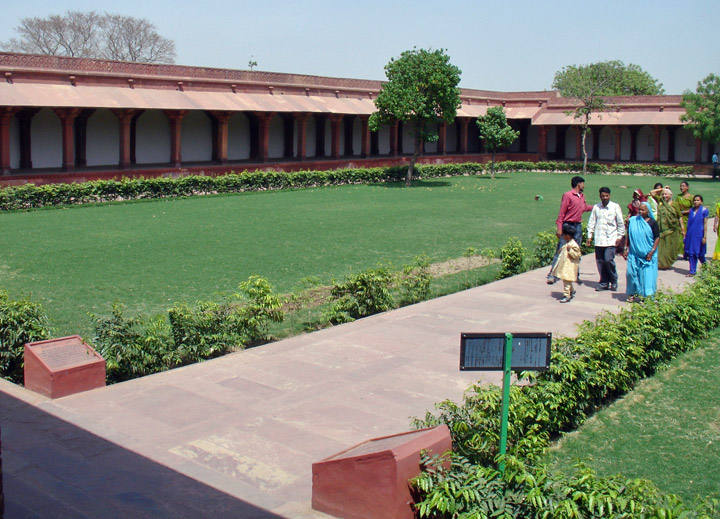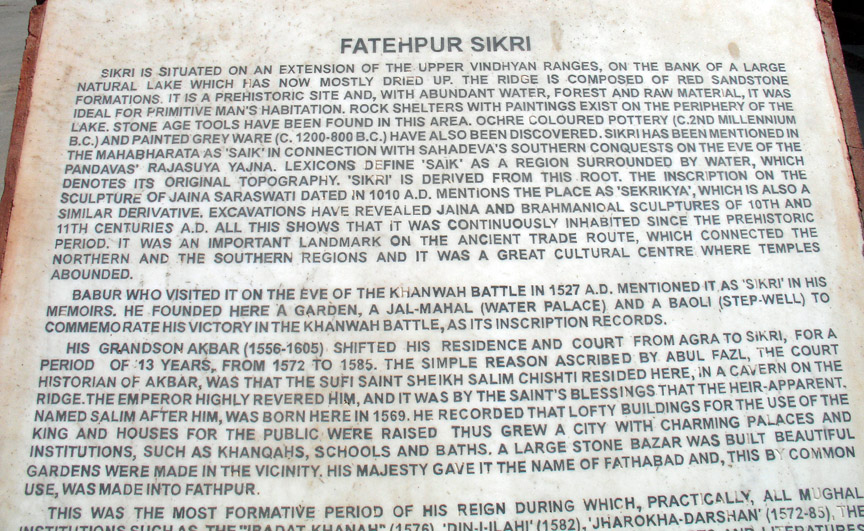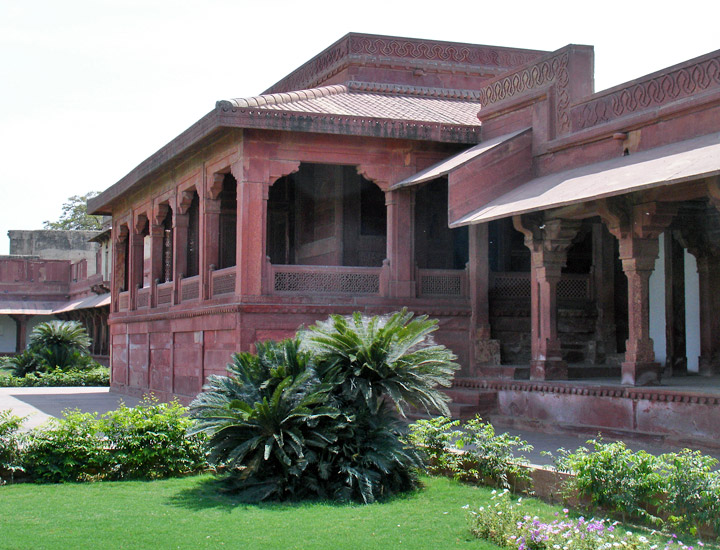 The advent of the Mughal dynasty marks a striking revival of Islāmic architecture in northern India: Persian, Indian, and the various provincial styles were successfully fused to produce works of unusual refinement and quality. The new style is built entirely of red sandstone and marble, and shows considerable Persian influence. The city of Fatehpur Sīkri (1569–74) represents the building activities of the emperor Akbar. The most important achievements, however, are to be found at Fatehpur Sīkri.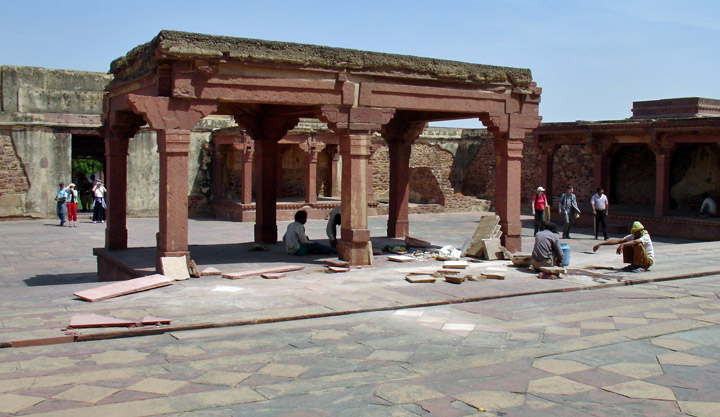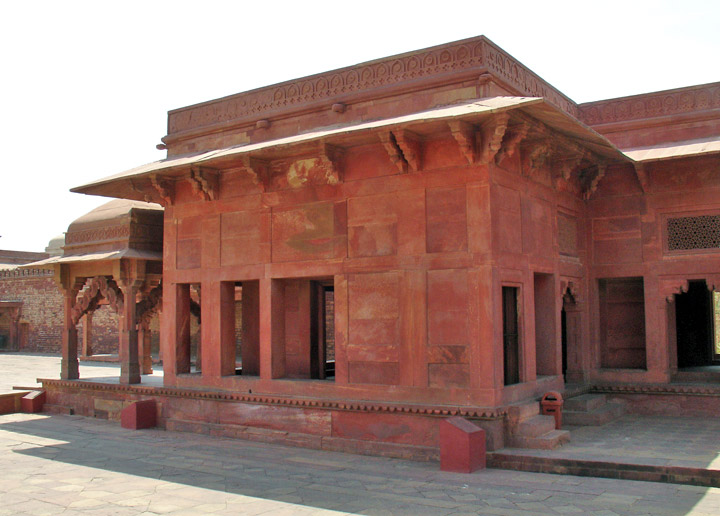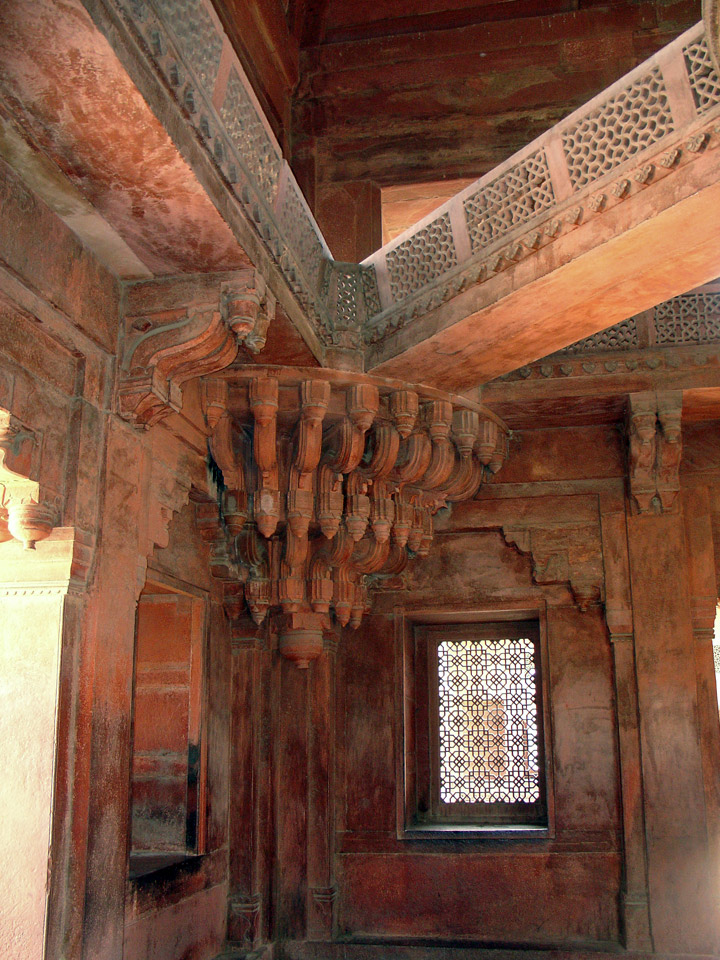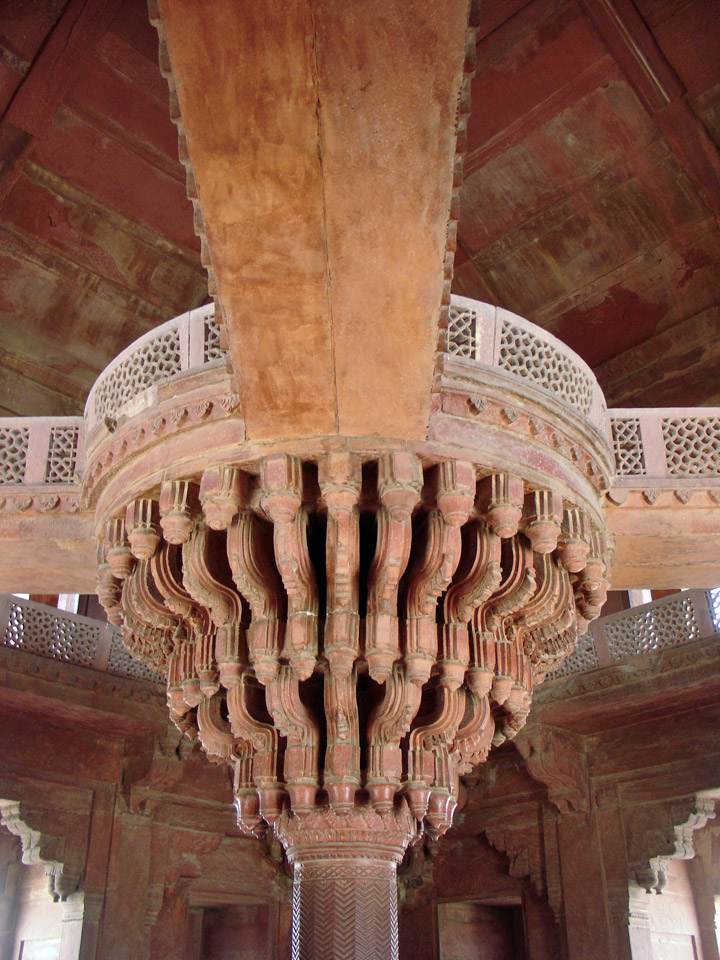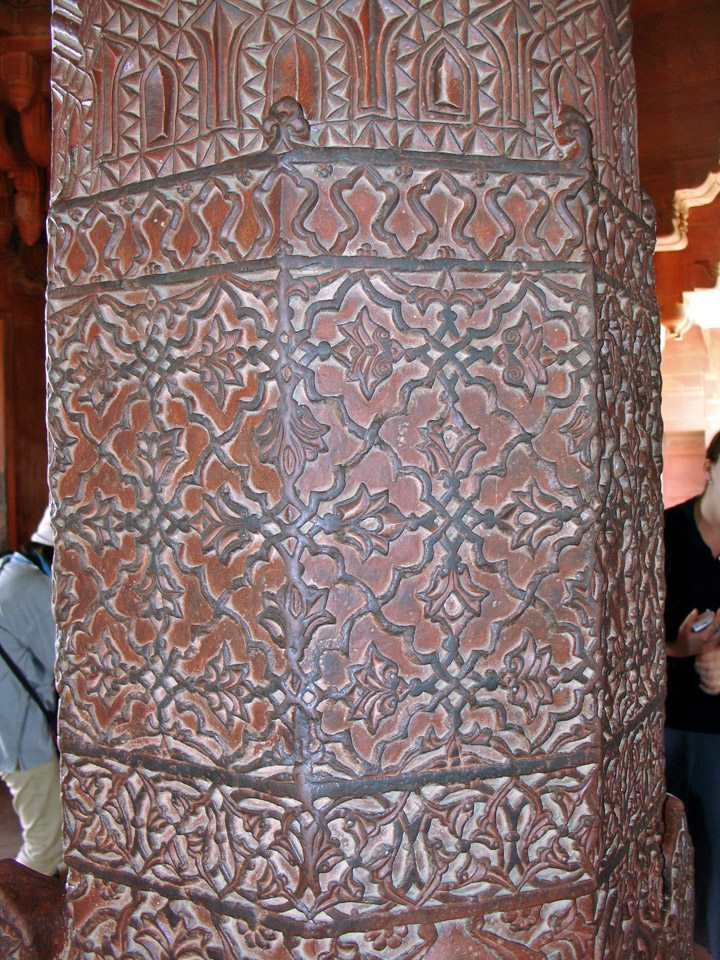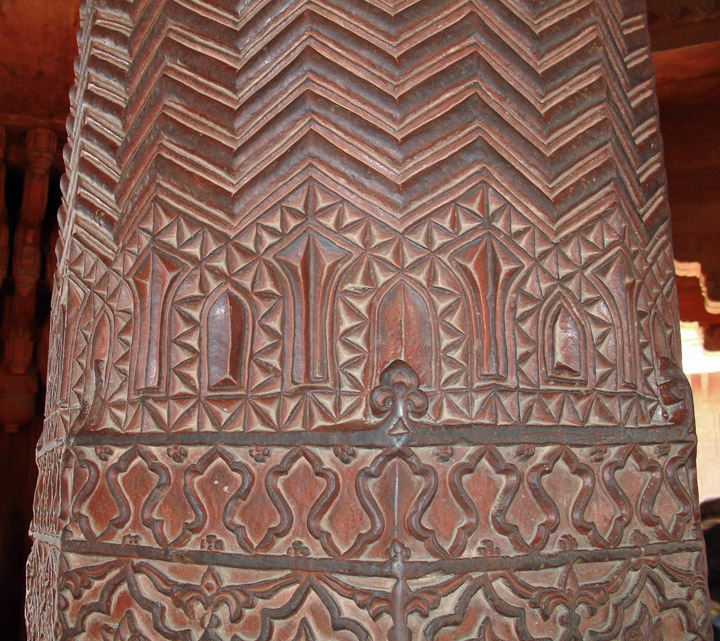 The region around Āgra consists almost entirely of a level plain, with hills in the extreme southwest. The region is watered by the Yamuna River and the Āgra Canal; millet, barley, wheat, and cotton are among the crops grown. The deserted Mughal city of Fatehpur Sīkri is 23 miles (37 km) southwest of Āgra city. Pop. (1981) city, 694,191; metropolitan area, 747,318.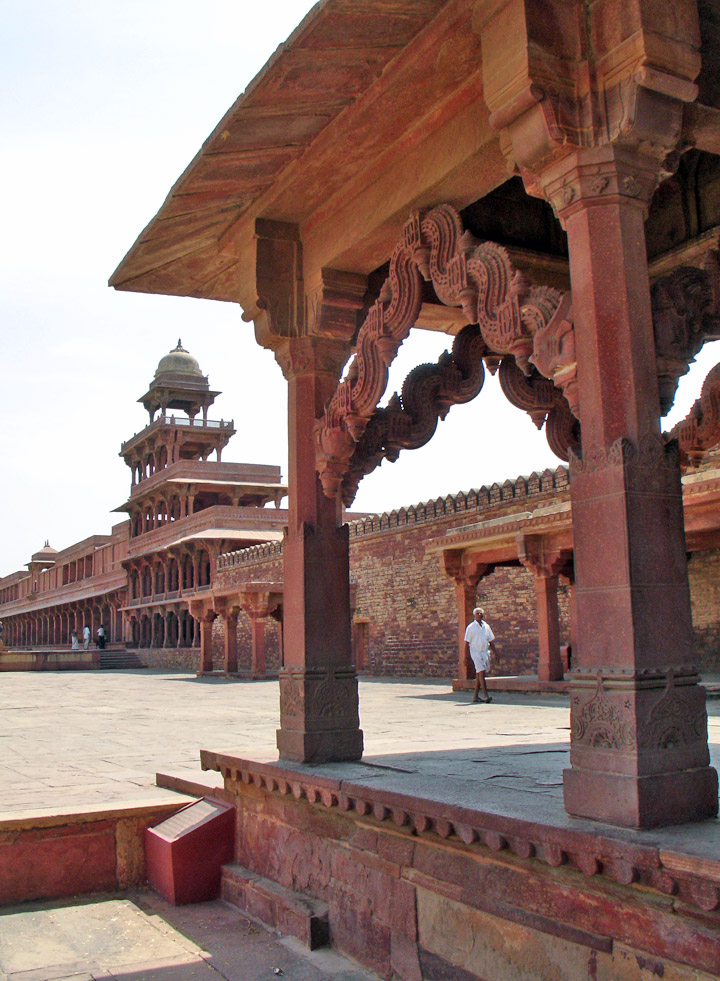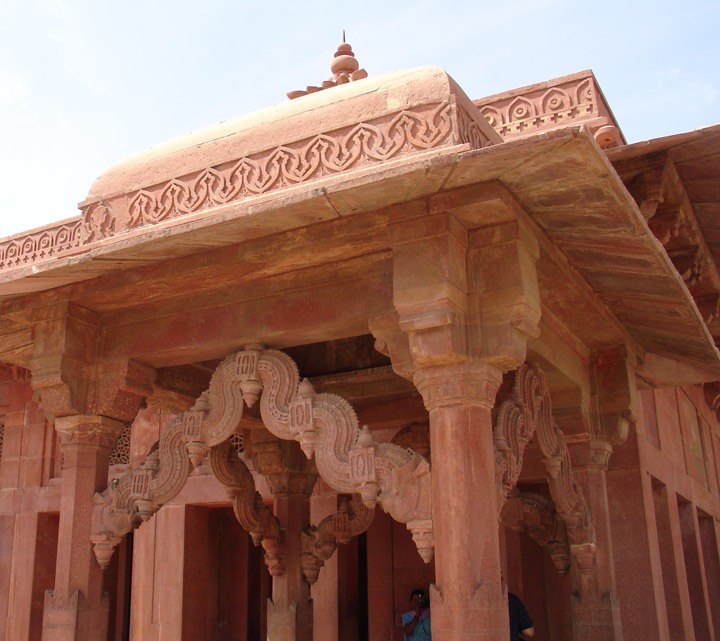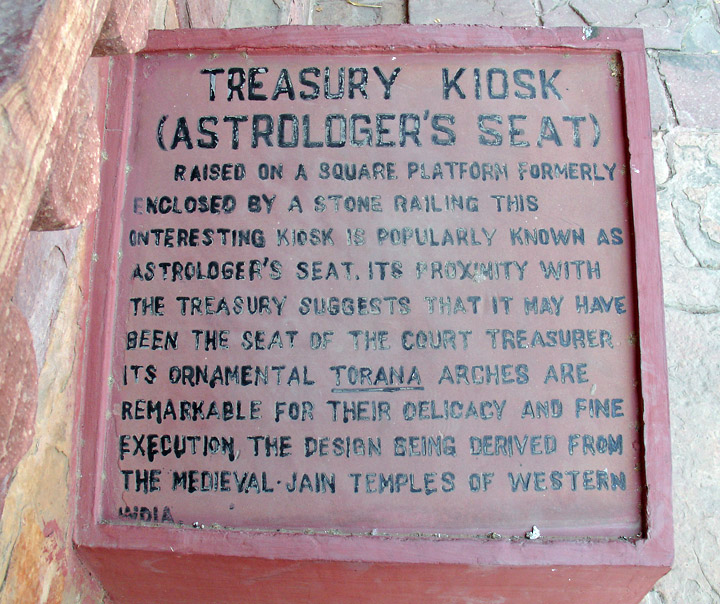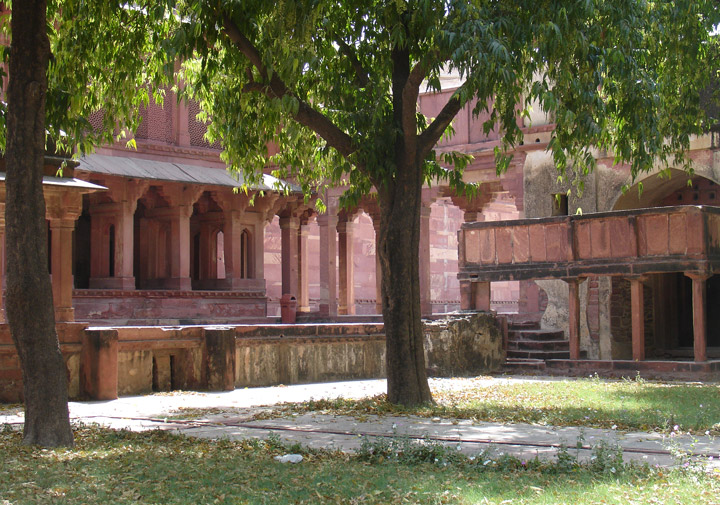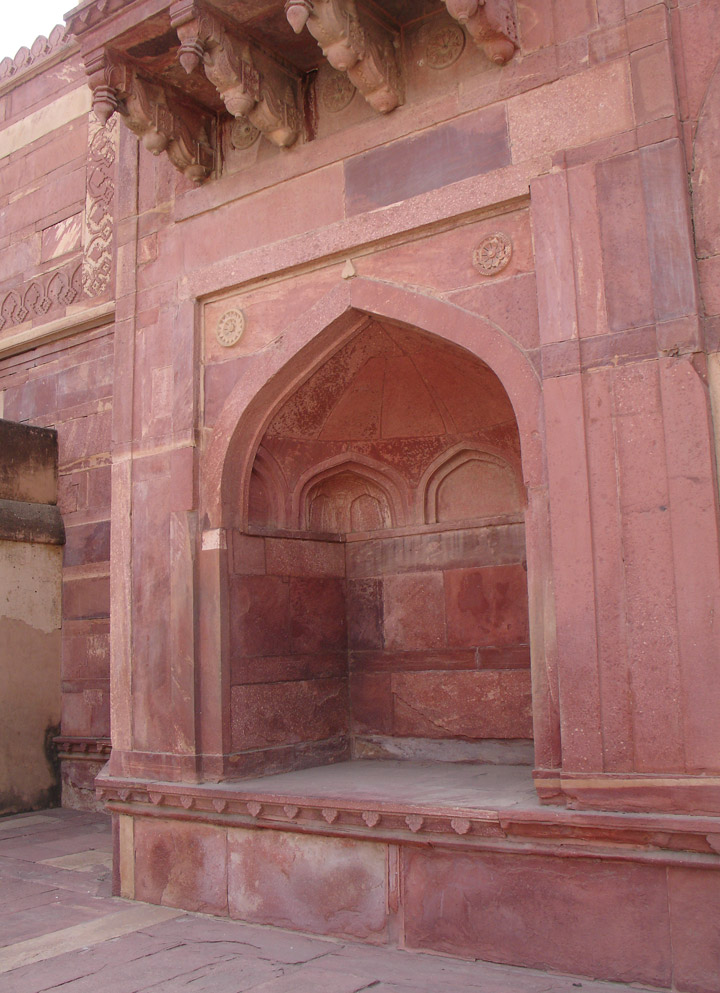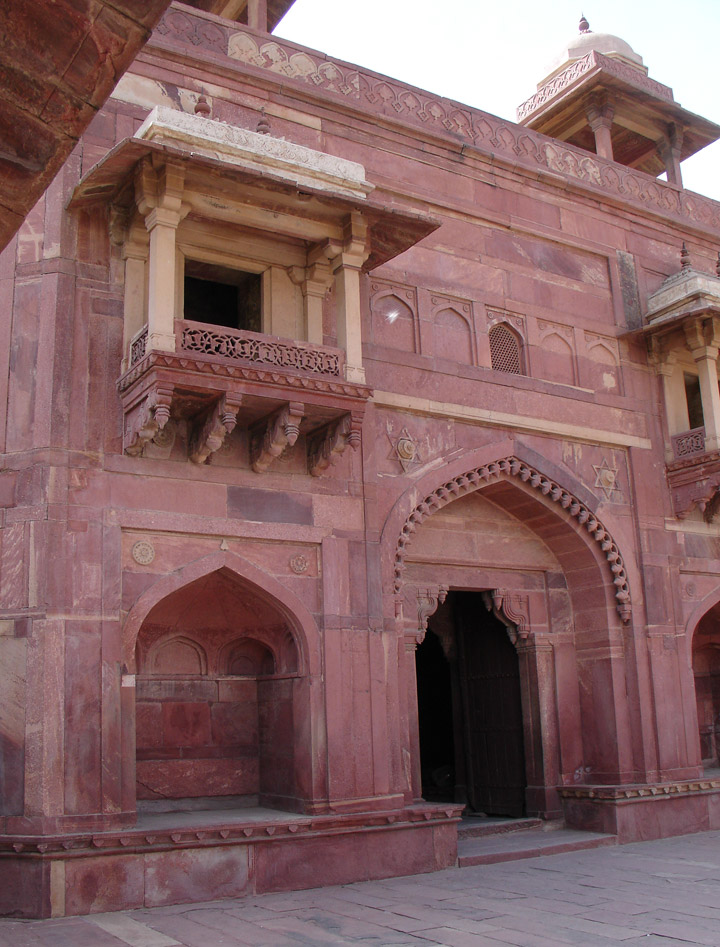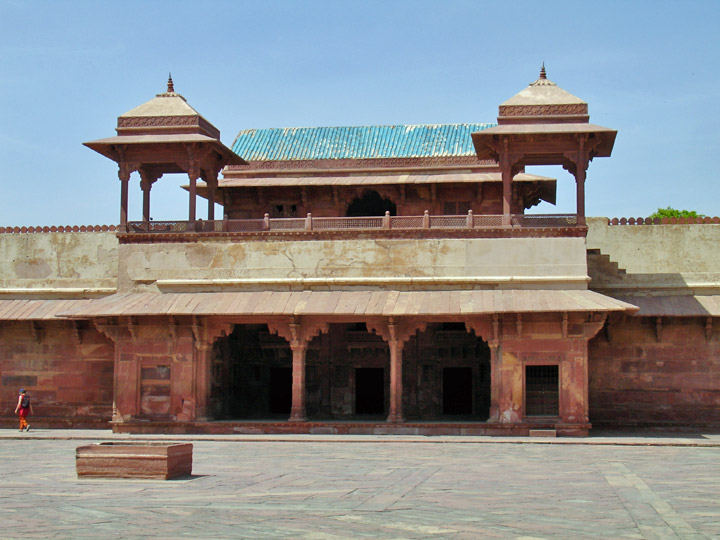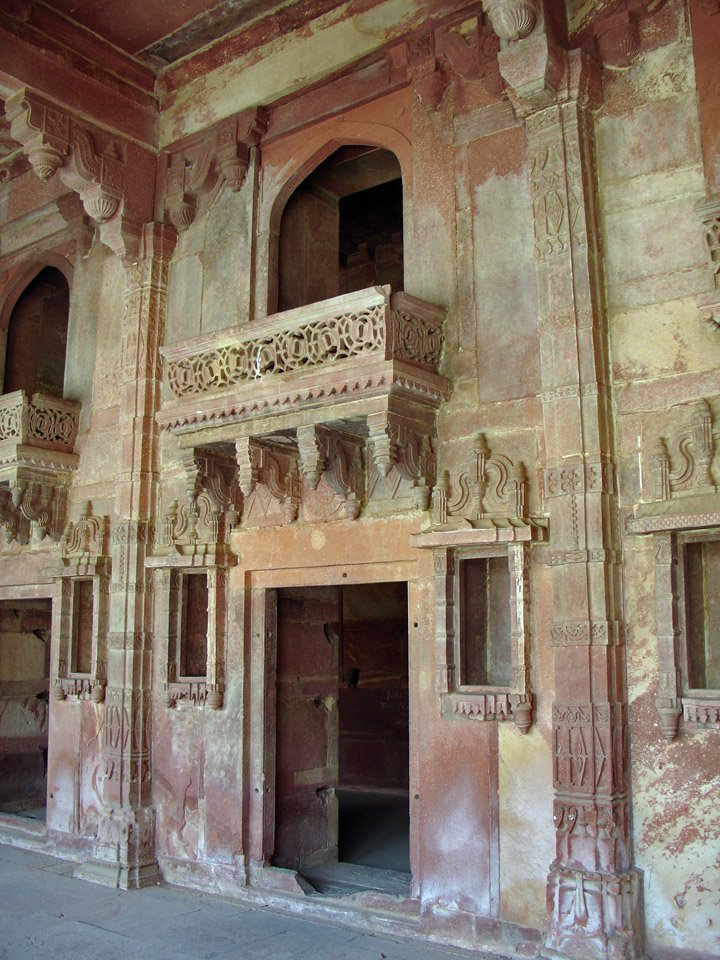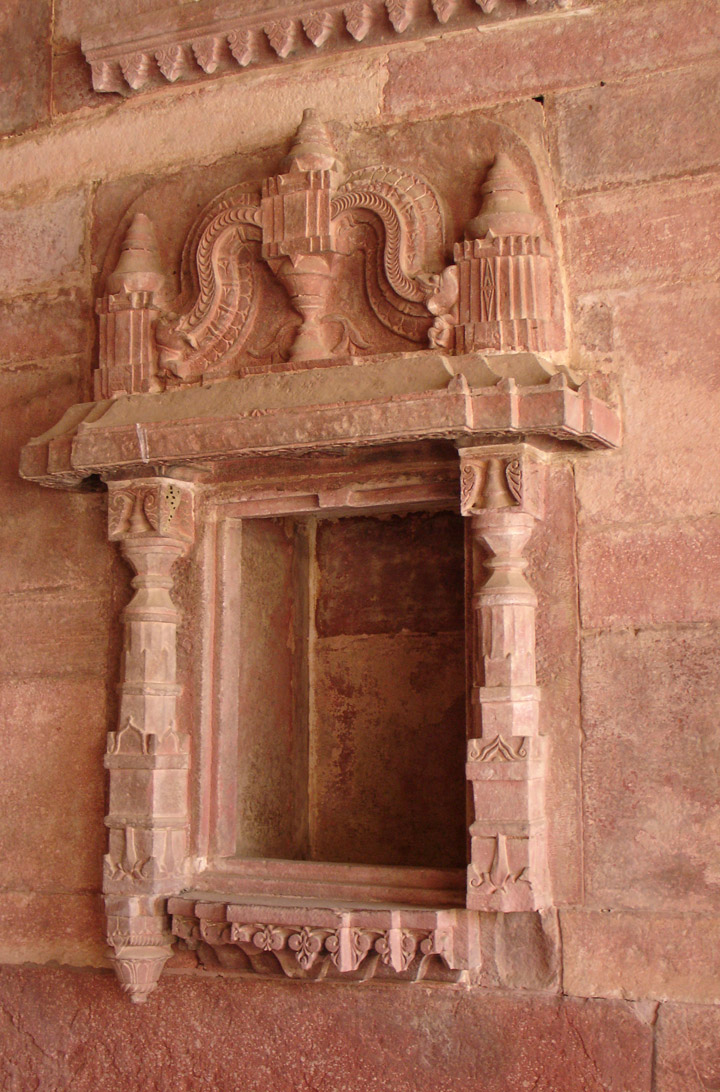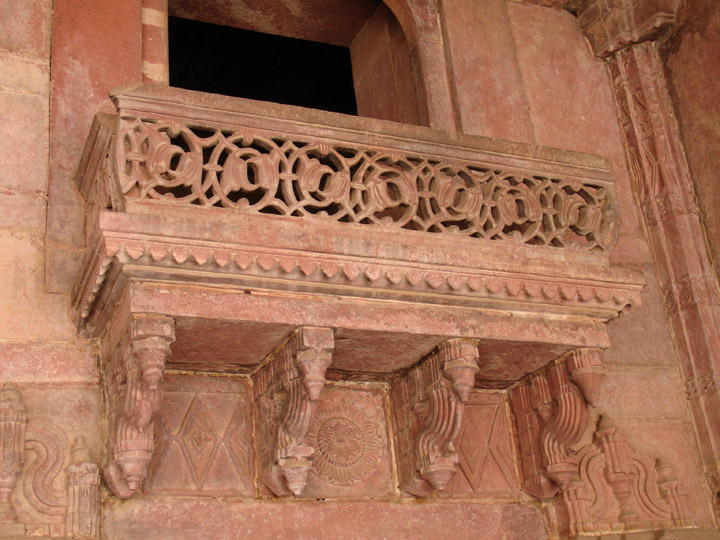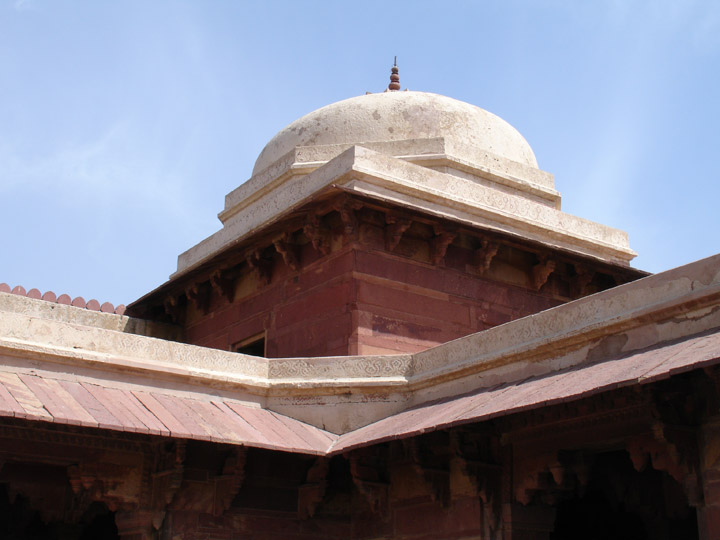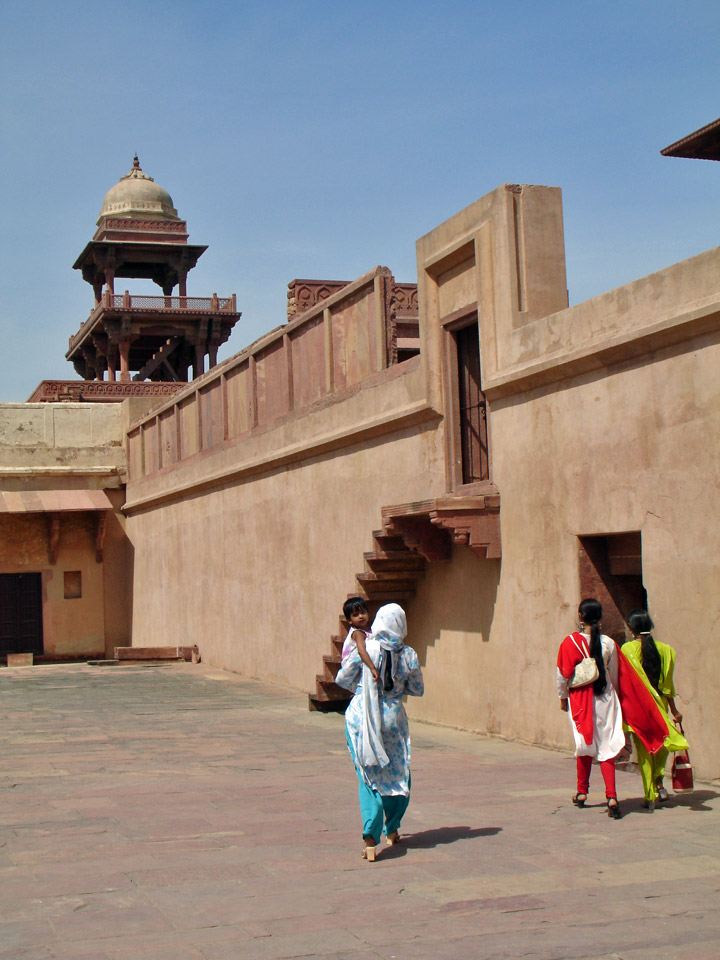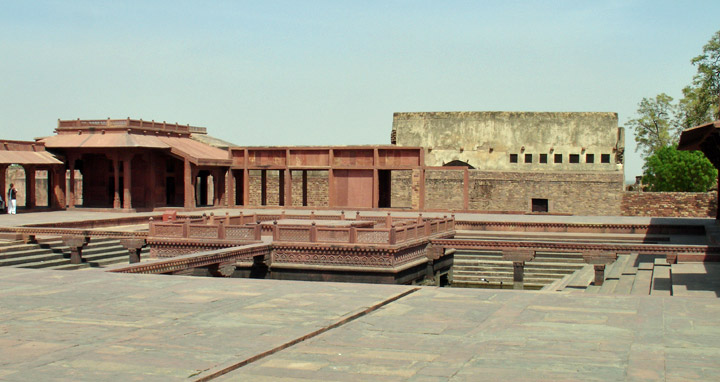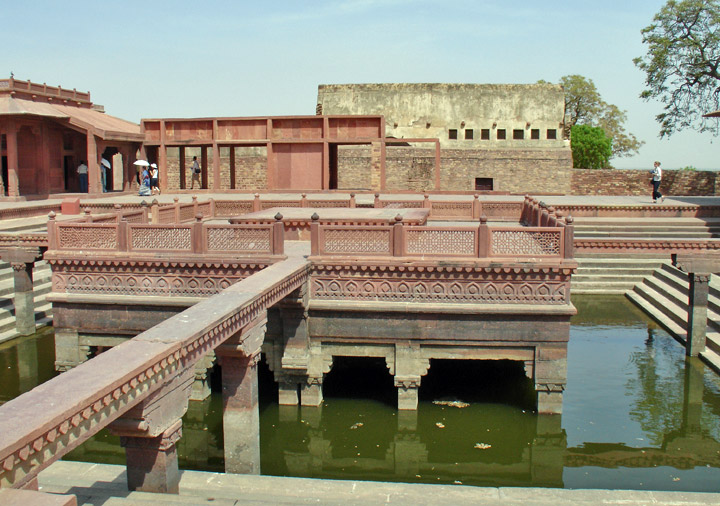 pool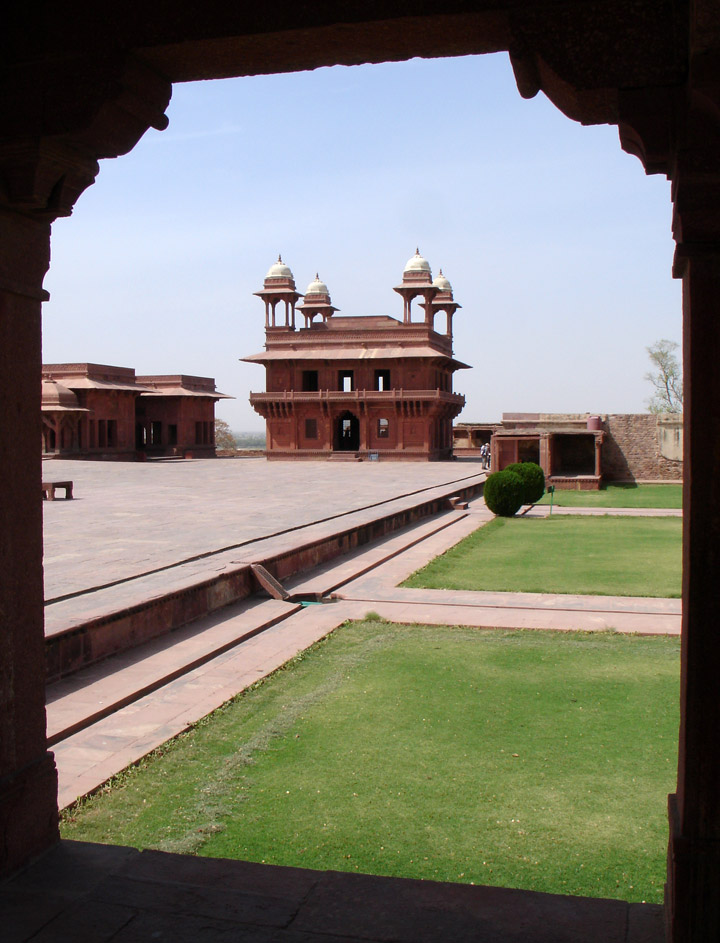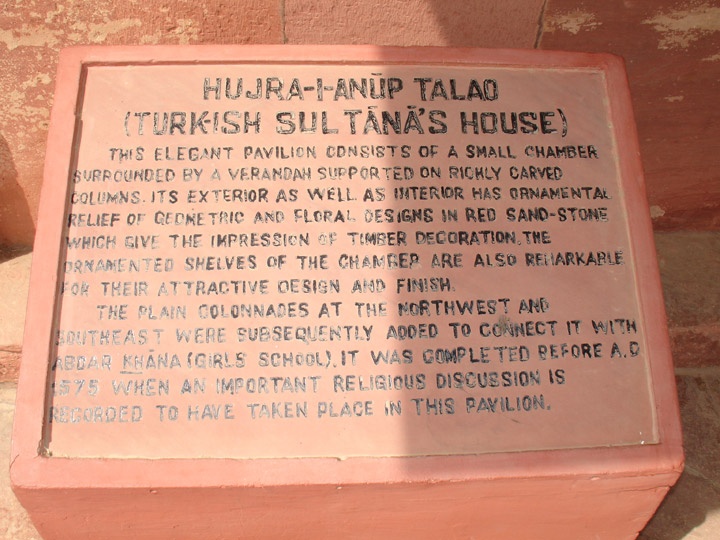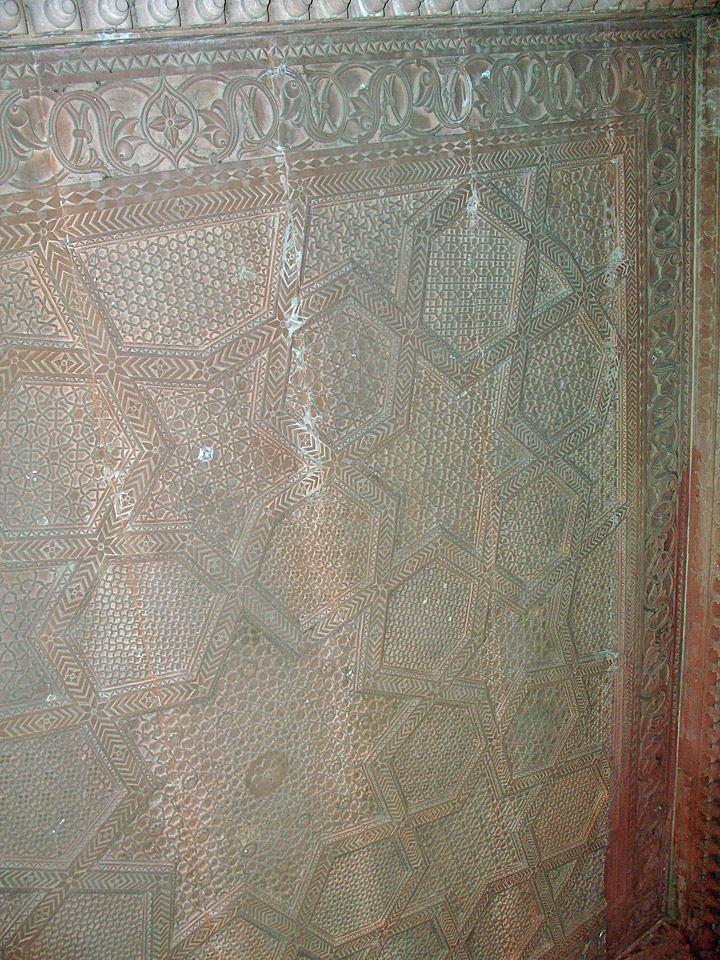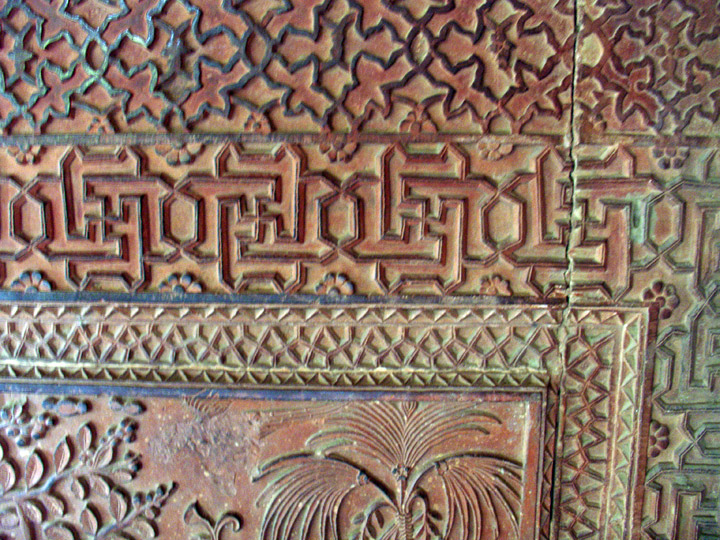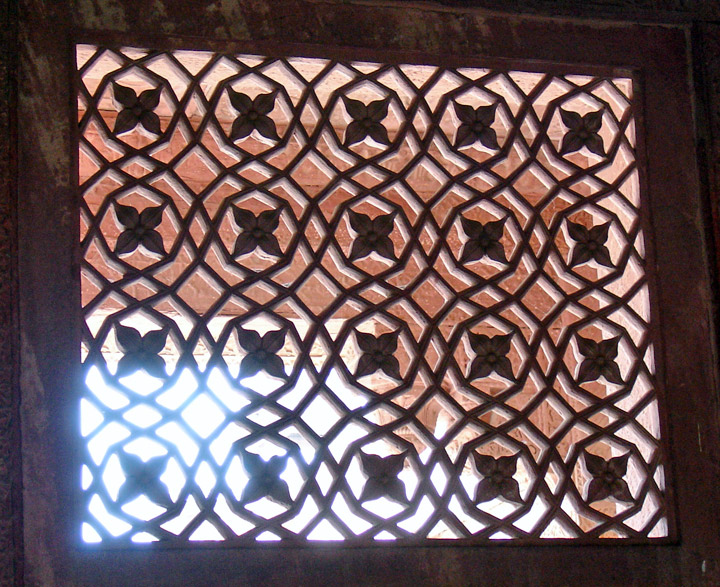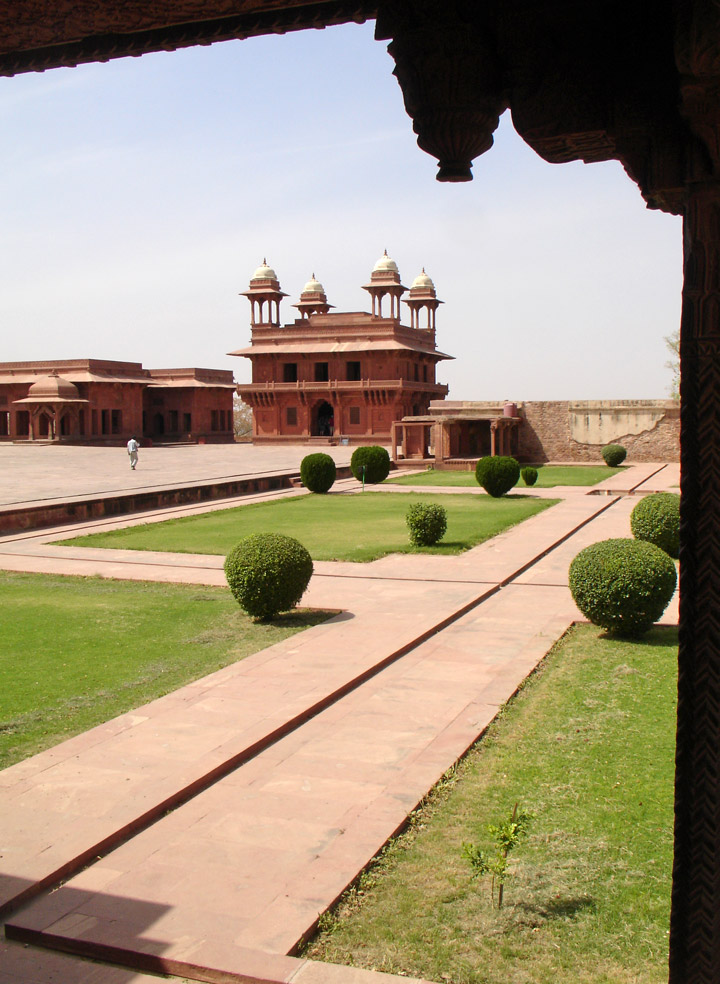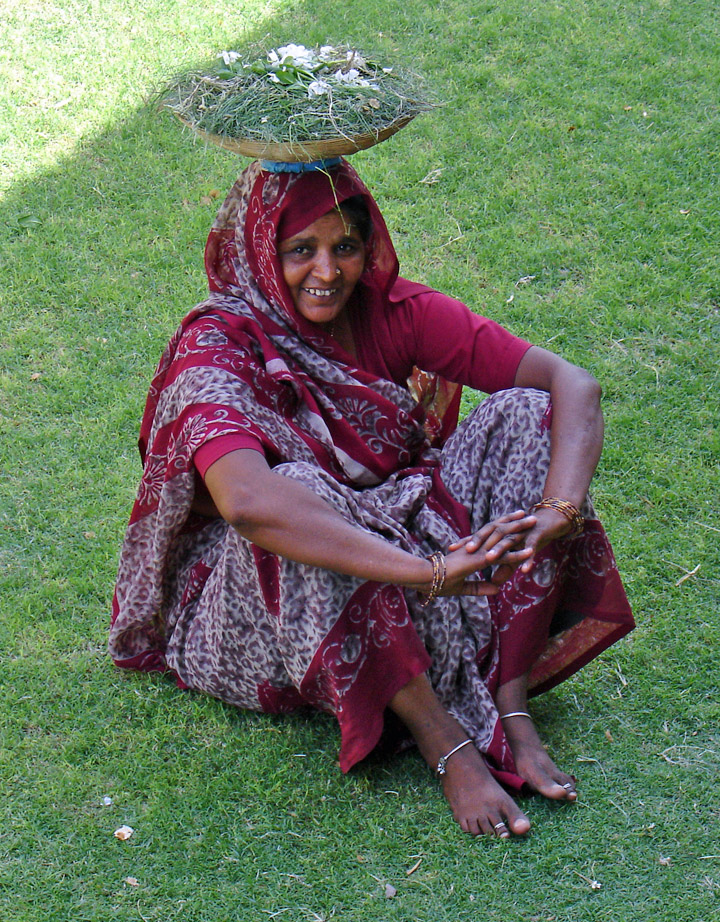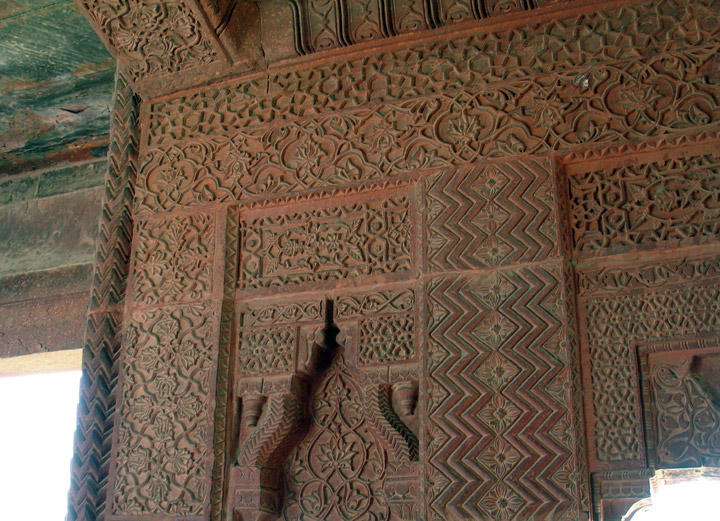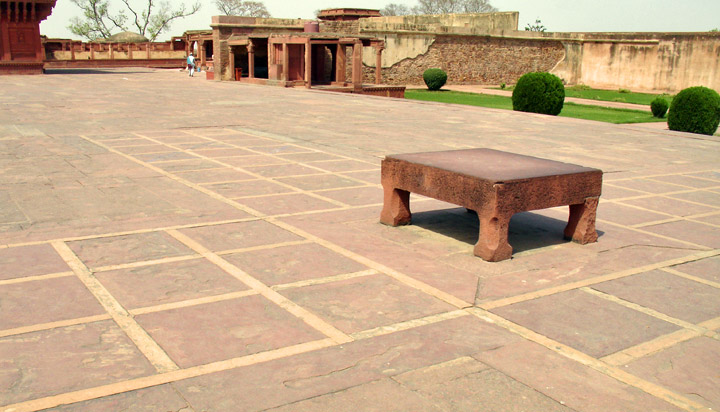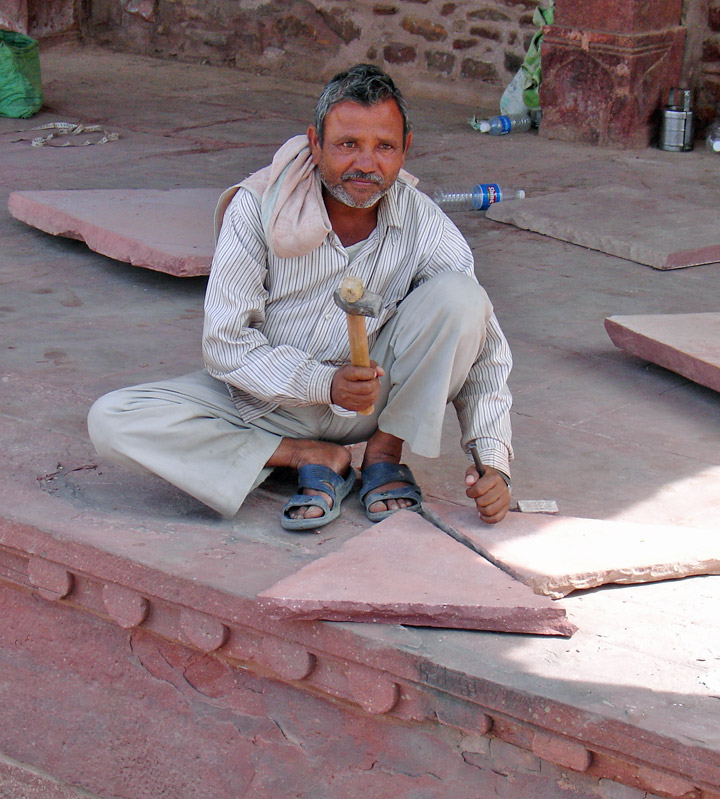 restoration worker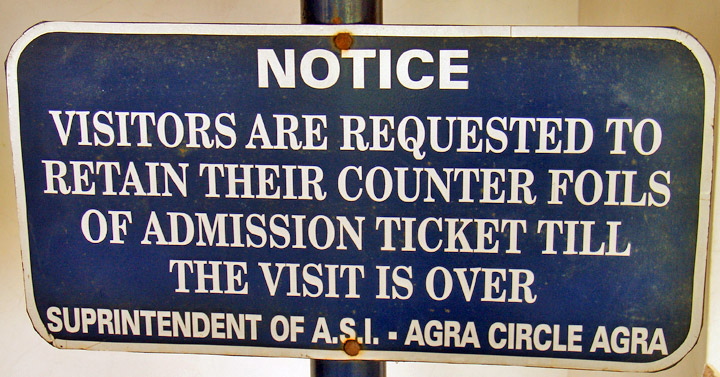 be sure to keep your counter foil

Return to Agra page
---
---