Cochin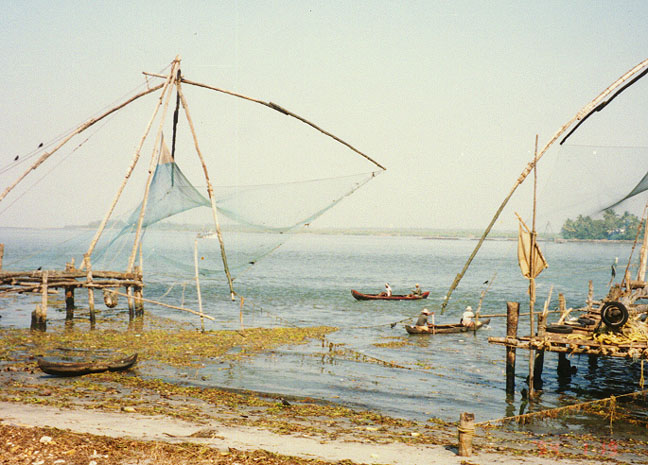 Chinese style fishing nets
The Portuguese were the first European possessors of Cochin when they seized the town in 1500. Two years later the explorer Vasco da Gama erected a factory there.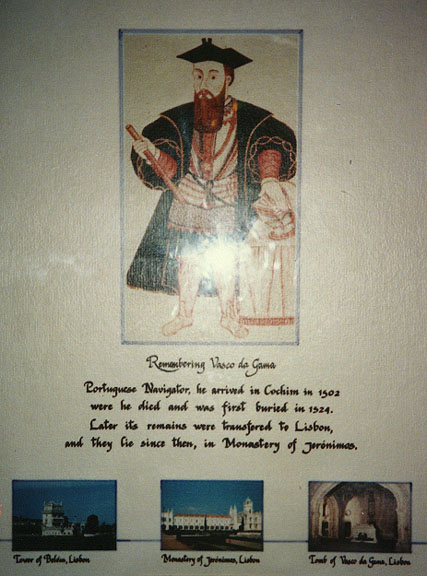 Vasco da Gama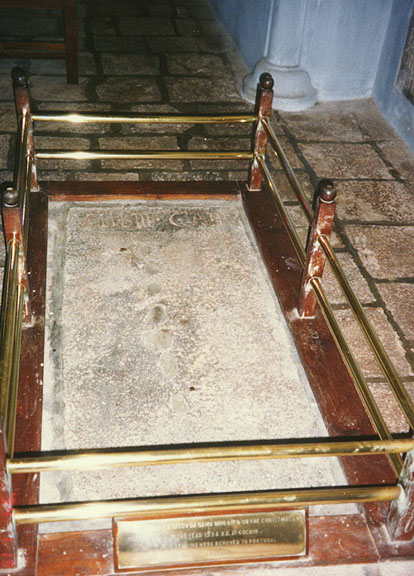 Vasco da Gama's original grave site
the church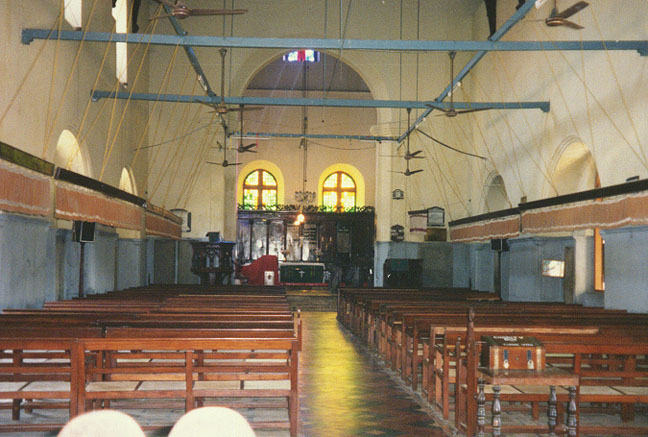 interior
(note the large fans to create interior breeze.
put into motion by ropes pulled from outside)
The first European fort in India was constructed in Cochin in 1503. In 1577 Jesuits published at Cochin the first book printed in native Indian characters. The English settled in the city in 1634 but were driven out by the Dutch, who captured Cochin in 1663 and subsequently developed it as an important center of trade.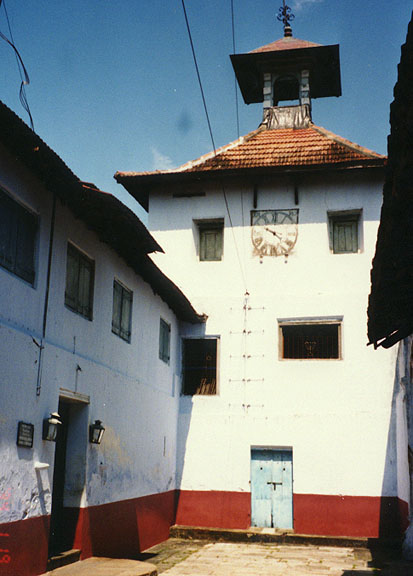 a synagogue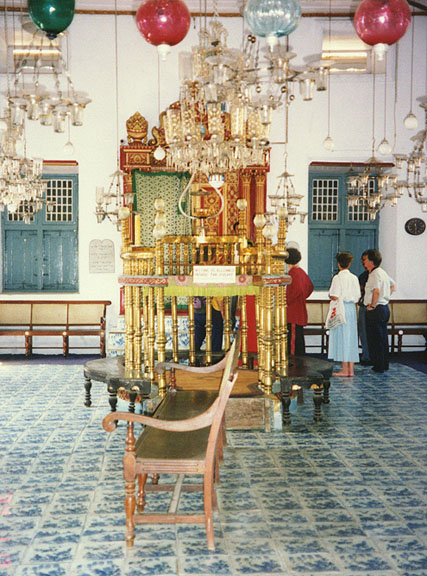 its interior
During their conquest of India the British seized the town in 1795 but allowed the Dutch to administer it until 1814, when it became a possession of the East India Company.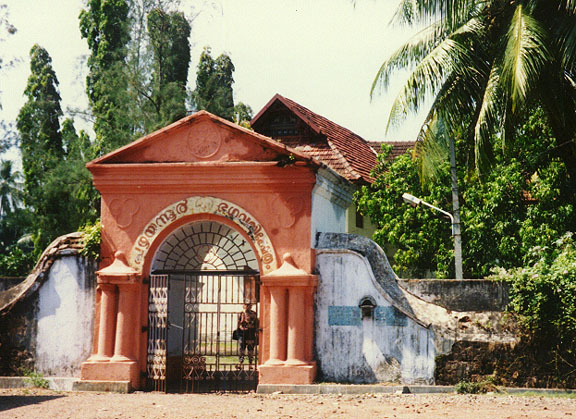 administrative building on the important Malabar spice coast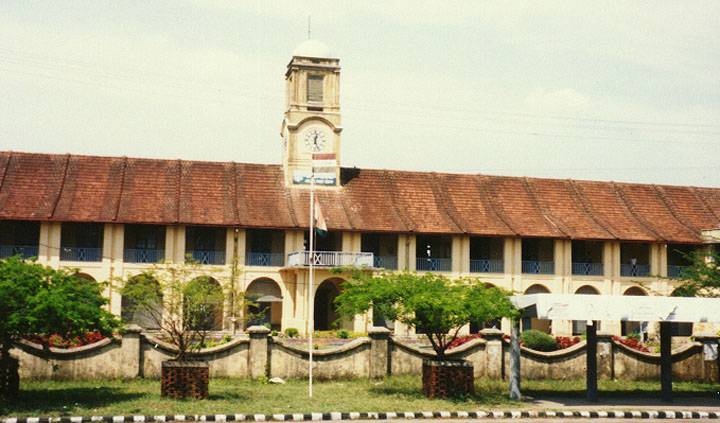 Palace and storehouse
In 1936 Cochin was placed under the direct administration of the British government in India and given the status of a major port. In 1947 Cochin became part of newly independent India. Population (1991) 564,589.
Text from Microsoft Encarta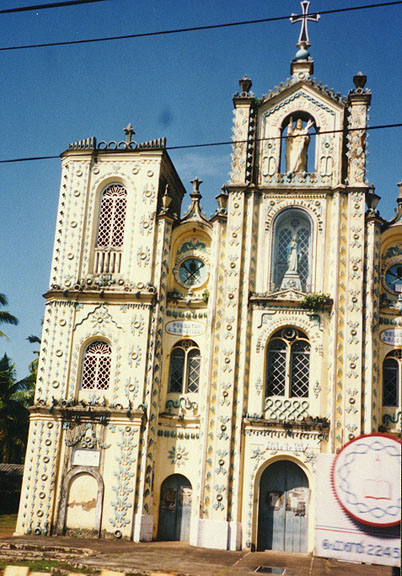 Portuguese style church