Kerala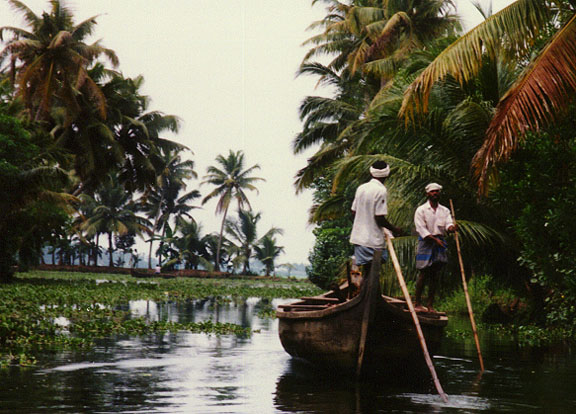 polling through the canal

Kerala

, state in southwestern India, bordered on the north by Karnātaka state, on the east by Tamil Nādu state, and on the south and west by the Arabian Sea. Kerala covers an area of 38,864 sq km (15,005 sq mi).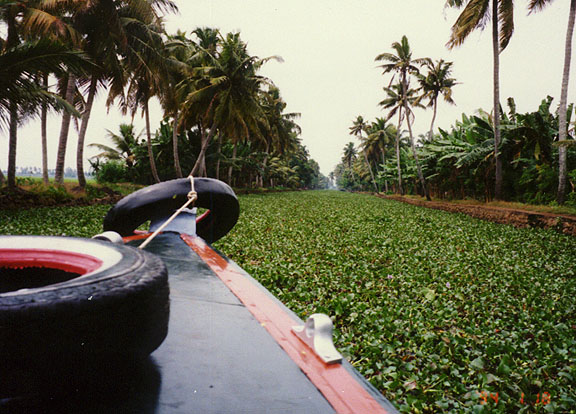 often covered with growth

A belt of lowlands about 16 to 19 km (about 10 to 12 mi) wide lies along the coast. Inland are alluvial plains about 48 to 64 km (about 30 to 40 mi) in width. In the eastern section of the state rise the Western Ghats, a highland area with elevations of some 2134 m (7000 ft). Kerala's climate varies little throughout the year.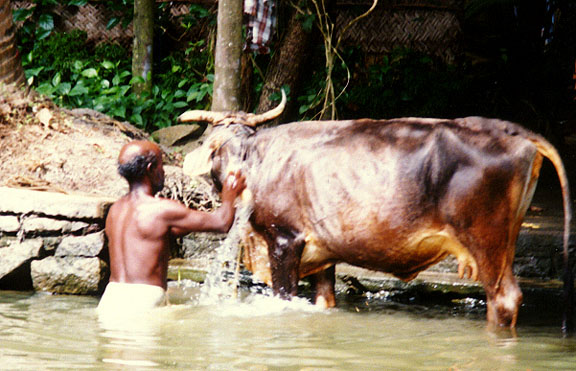 washing cow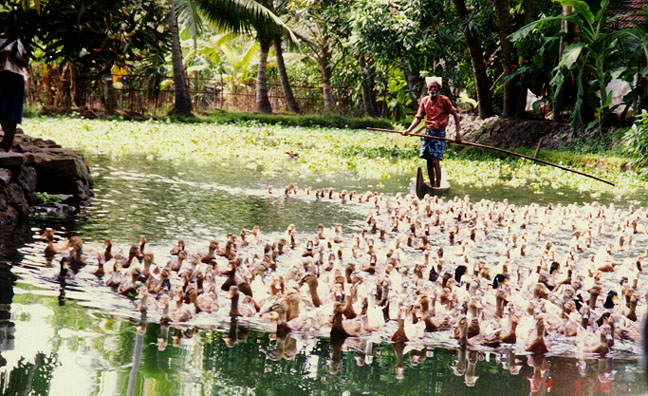 duck farmer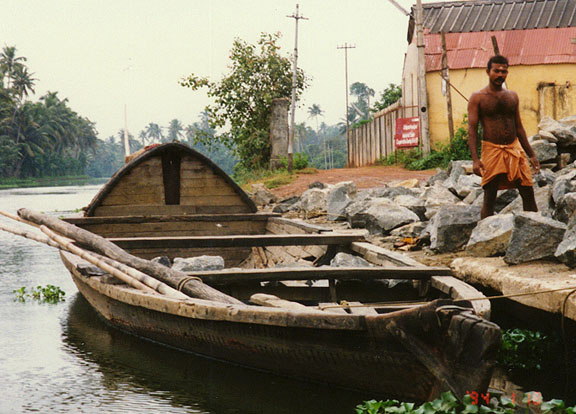 carrying rocks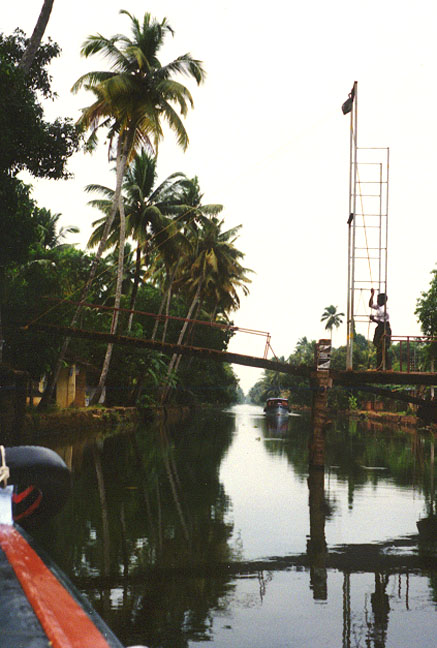 bridge opening for boat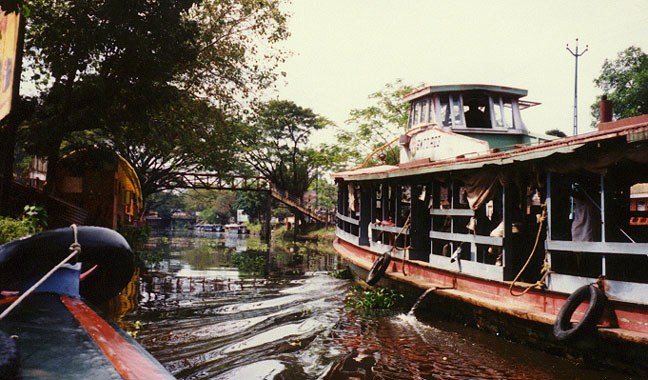 passing another boat
The average temperature in the coastal area is 32° C (90° F). In the highlands the average temperature is 21° C (70° F). Annual rainfall is about 3000 mm (about 120 in), falling mostly during the monsoon season.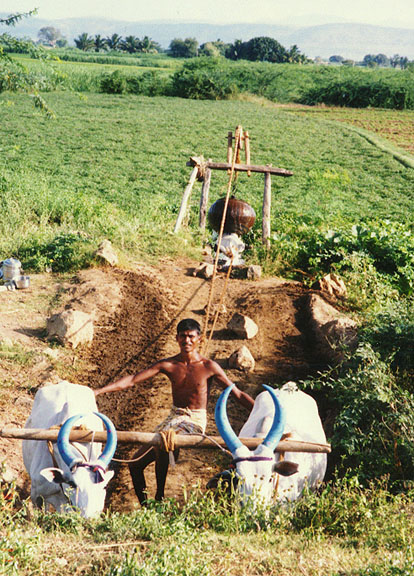 cow drawing water from a well
(color of horns indicates owner's political party)

At the 1991 census, Kerala had a population of 29,098,518, with an average density of 749 persons per sq km (1939 per sq mi). The state capital is Trivandrum. About 60 percent of Kerala's population is Hindu; about 20 percent, Christian; and about 20 percent, Muslim. The official language is Malayalam, a Dravidian language; Tamil and Kannada are also spoken. Kerala had a literacy rate of 90 percent in 1991, the highest of any Indian state. Universities located in Kerala include the University of Kerala (founded in 1937) in Trivandrum, Kerala Agricultural University (1972) in Trichūr, and Mahatma Gandhi University (1983) in Kottayam.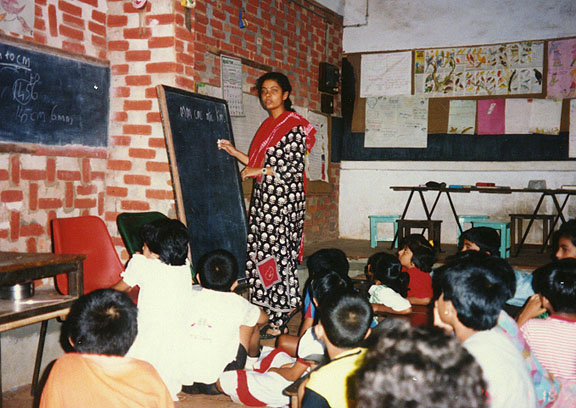 a school
(emphasis on teaching women as well as men)

Agriculture is very important to this fertile region. The principal agricultural products of the state are rice, tapioca, coconut, areca nuts, oilseeds, pepper, sugarcane, rubber, tea, coffee, and cardamom (an Indian spice); almost all Indian black pepper and Indian rubber products come from Kerala.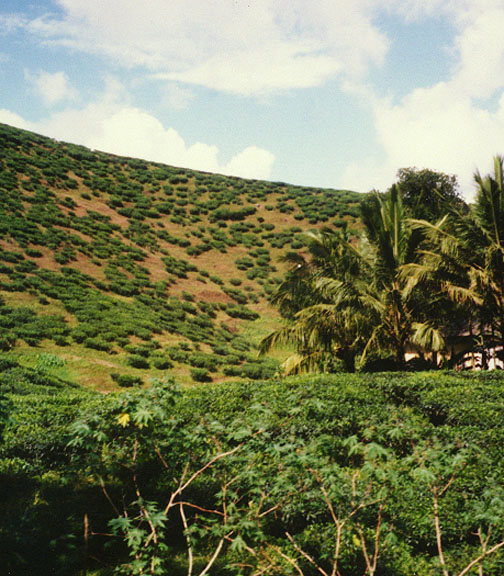 tea plantation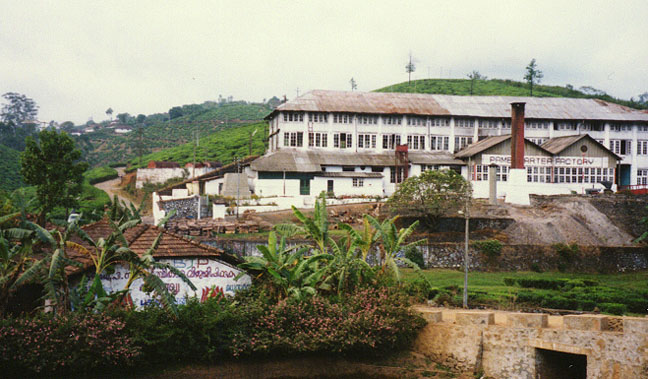 tea processing factory
The kinds of livestock raised are buffalo and other cattle, sheep, and goats. Most of the industrial concerns in the state are owned or sponsored by the government. Privately owned industries include cashew processing and the manufacture of coir, a coconut-husk fiber. Other manufactures are tiles, textiles, ceramics, fertilizers and chemicals, and glass. In addition, numerous factories process the agricultural and mineral products, which include graphite, limestone, mica, white clay, and iron ore, of the state. Fishing is also a flourishing activity.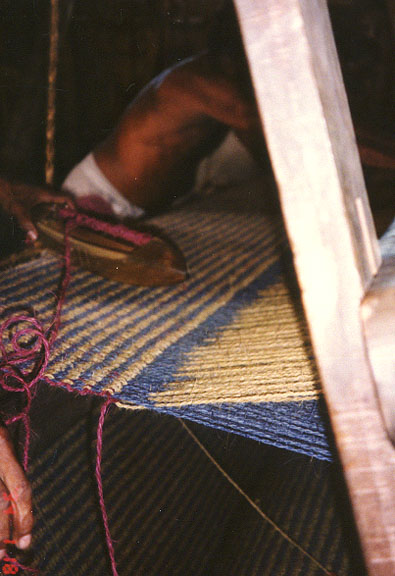 weaving mats

Kerala has a single-chamber legislative assembly of 140 seats. The state sends 29 members to the Indian national parliament: 9 to the Rajya Sabha (Upper House) and 20 to the Lok Sabha (Lower House). Local government is based on 14 administrative districts.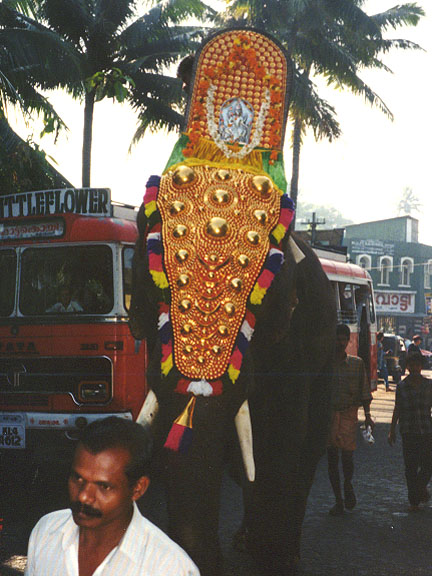 elephant with headdressss

Kerala was formed in 1956 from portions of the former Travancore-Cochin state and the former Madras state,
including much of the Malabar Coast.

Text from Microsoft Encarta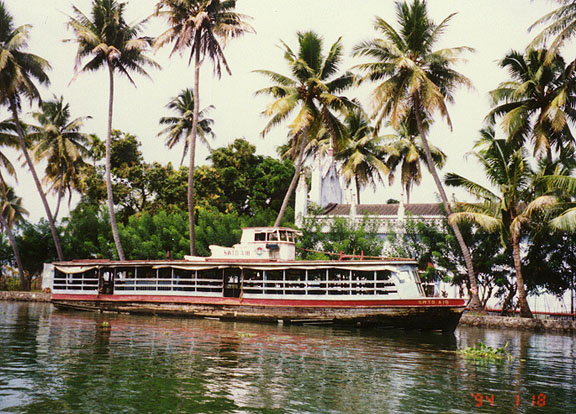 local transport