Rajasthan
Photos from 1964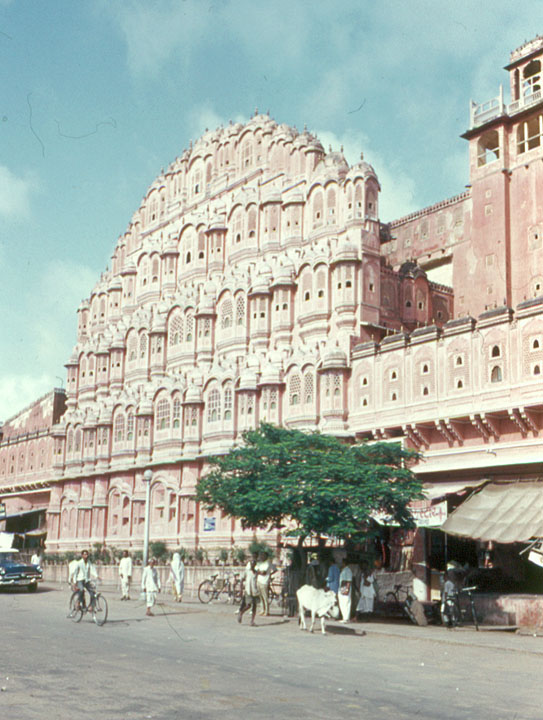 Palace of the Winds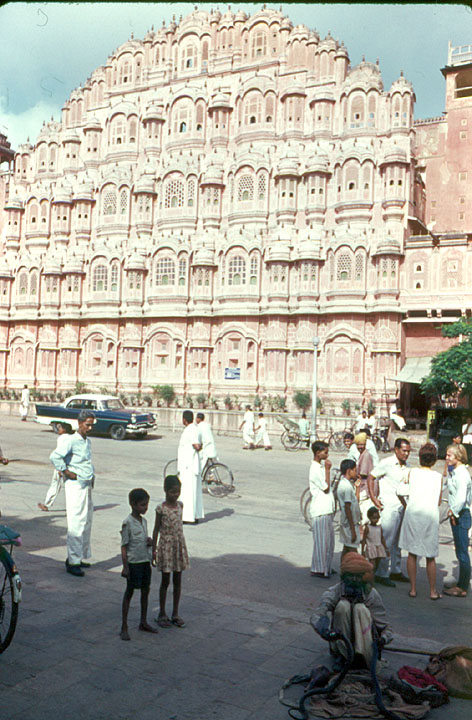 in Jaipur
Photos of the Palace of the Winds 2006
Rājasthān, state in northwestern India, bordered on the north and northwest by Pakistan, on the northeast by Punjab state and Haryāna state, on the east by Uttar Pradesh state, on the east and southeast by Madhya Pradesh state, and on the southwest by Gujarāt state. Rājasthān covers an area of 342,239 sq km (132,138 sq mi).
In the west, Rājasthān is relatively dry and infertile; this area includes some of the Thar Desert, also known as the Great Indian Desert.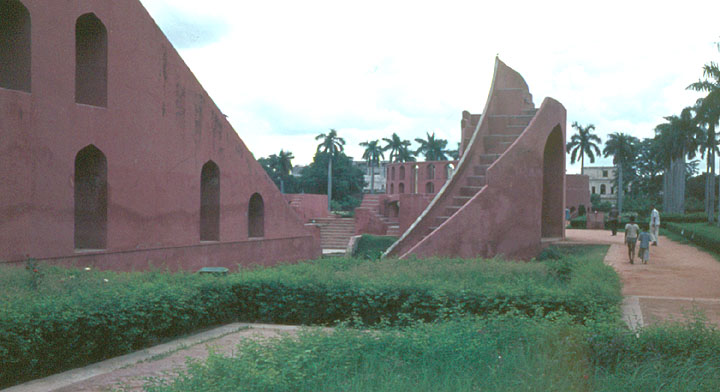 Mughal observatory
In the southwestern part of the state, the land is wetter, hilly, and more fertile. The climate varies throughout Rājasthān. On average winter temperatures range from 8° to 28° C (46° to 82° F) and summer temperatures range from 25° to 46° C (77° to 115° F). Average rainfall also varies; the western deserts accumulate about 100 mm (about 4 in) annually, while the southeastern part of the state receives 650 mm (26 in) annually, most of which falls from July through September during the monsoon season.

Amber Fort
Palace on the Hill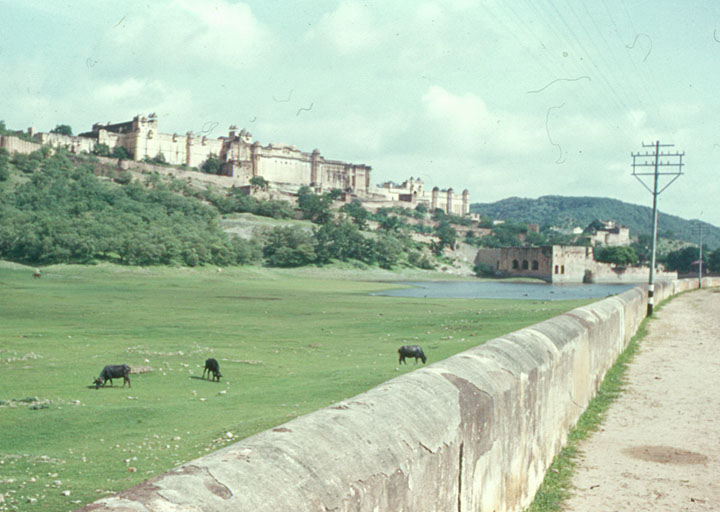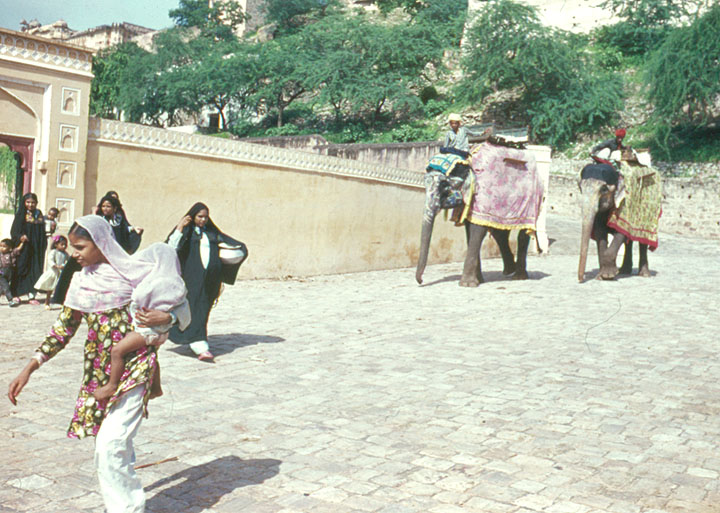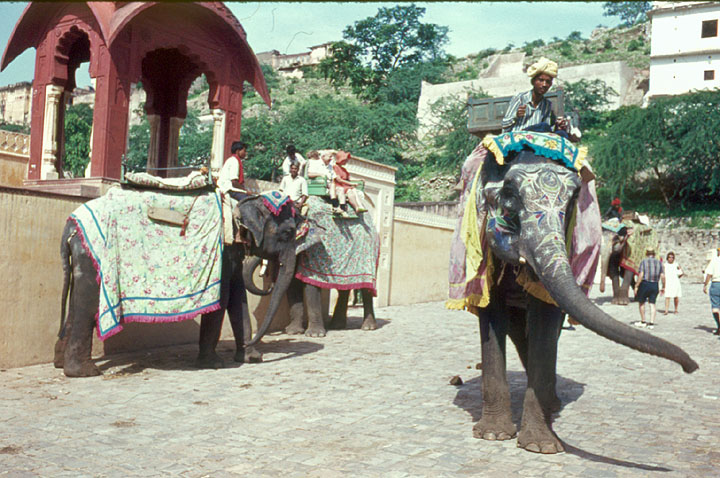 tourists ride the elephants up to the palace
Photos of the Elephant ride to Amber Fort 2006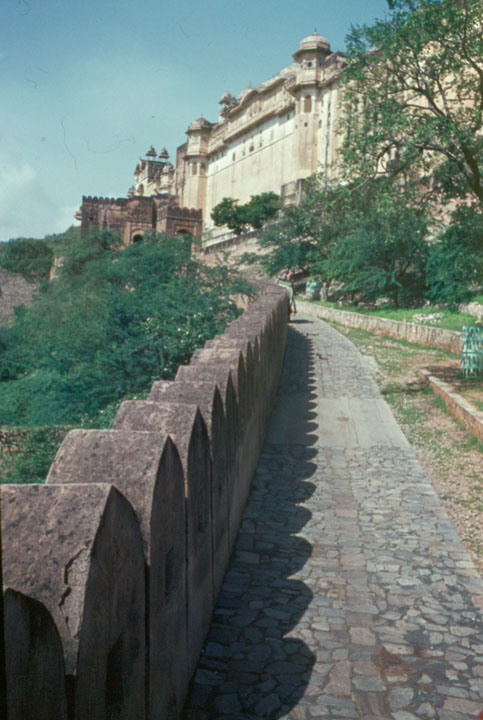 ascending the slope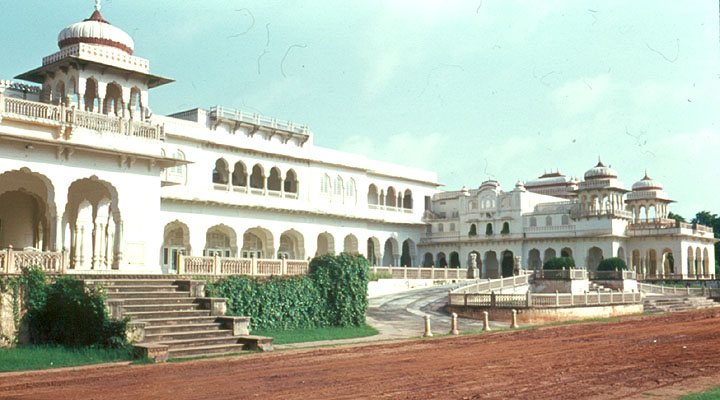 princely palace
In 1991 Rājasthān had a population of 44,005,990, with an average density of 129 persons per sq km (333 per sq mi). The capital is Jaipur. The population of Rājasthān includes Rajput, Bhil, Minas, and other ethnic groups. The majority of the people practice Hinduism, although Jainism and Islam are also significant religions in the state. Rājasthān's main languages are Rajasthani and Hindi. The literacy rate in 1991 was 39 percent. Universities located in Rājasthān include Mohan Lal Sukhadia University (founded in 1962) in Udaipur, Rājasthān Agricultural University (1988) in Bīkāner, and the University of Rājasthān (1947) in Jaipur.

Photos from 2006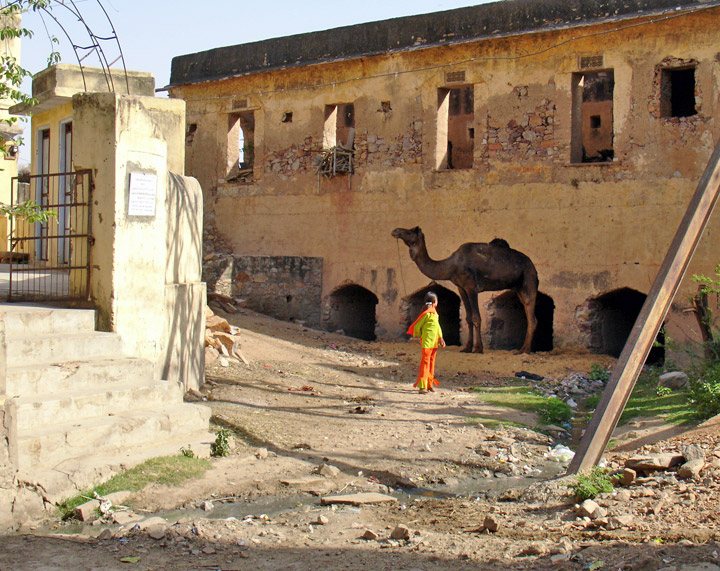 child and camel
Photos of the Village and Palace of Samode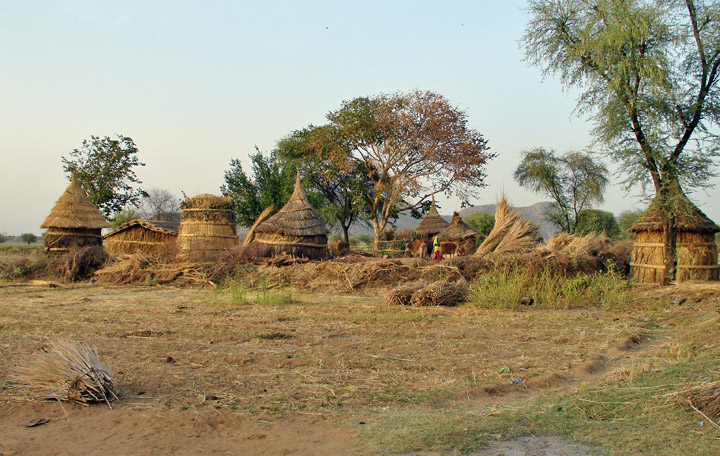 Village of Dhani
Photos of the Village of Dhani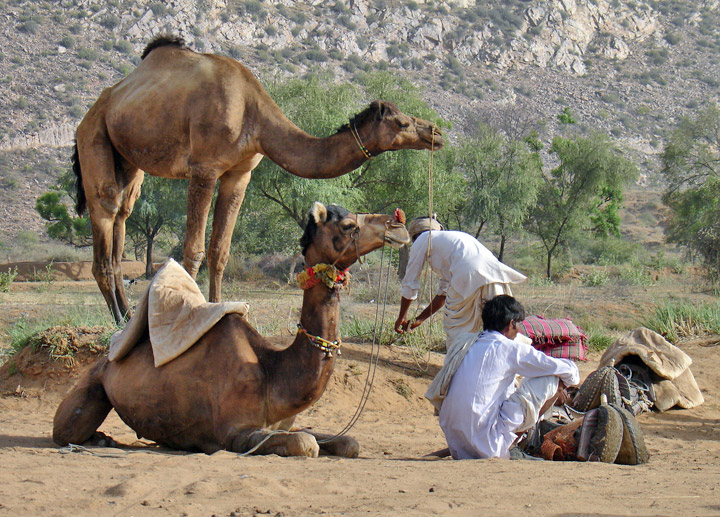 Camel at Kalakho
Photos of the Camels of Kalakho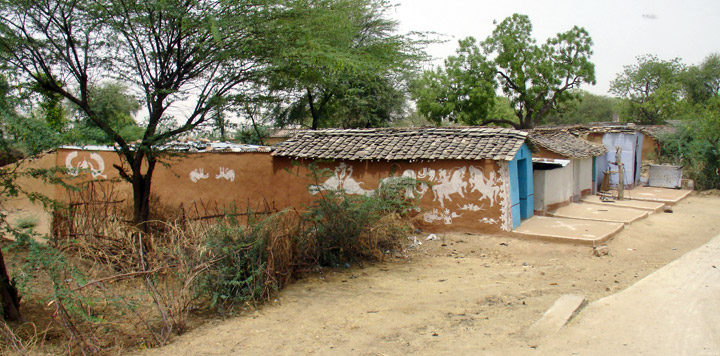 houses of the Minas people
Photos of the Rajasthan Countryside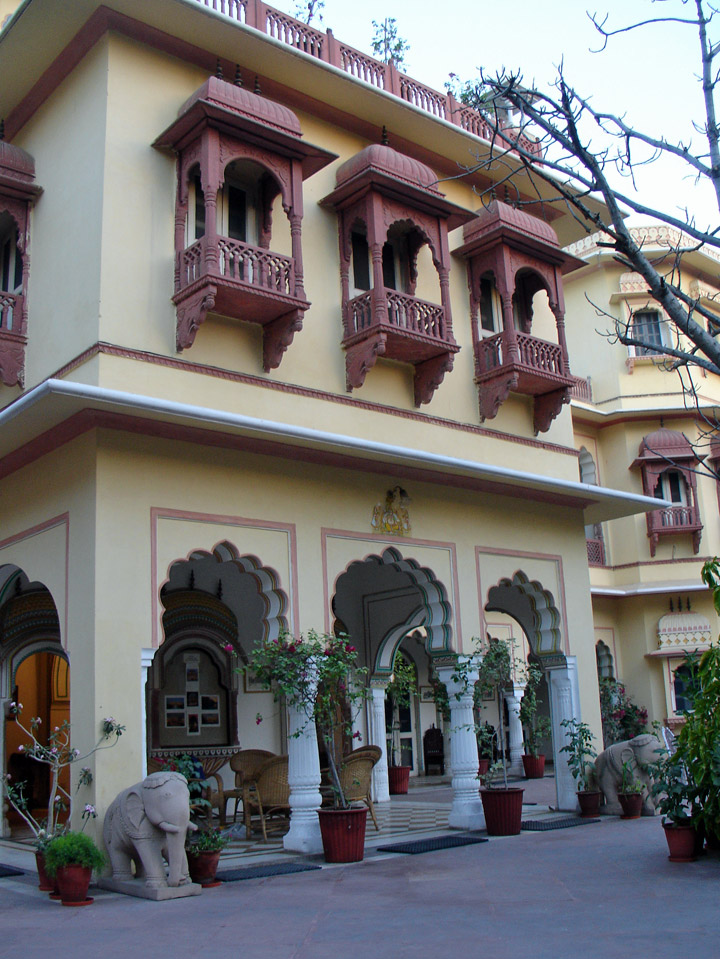 Alsiser Haveli hotel in Jaipur
Photos of sister hotels in Jaipur and Ranthambore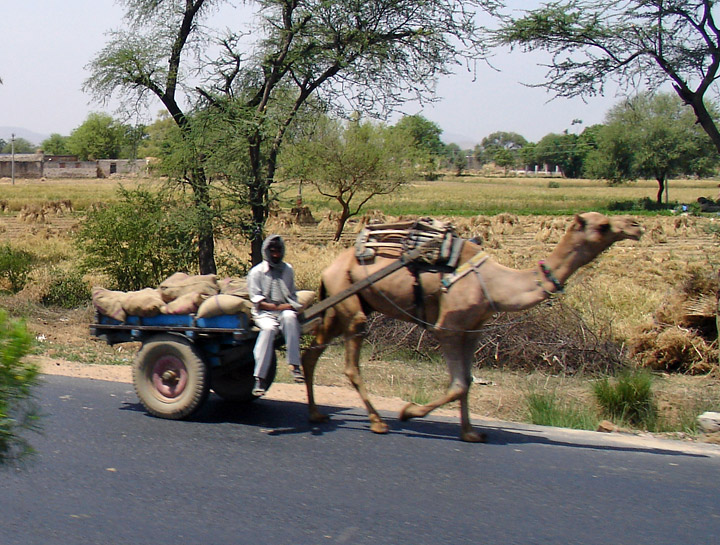 Photos on the Road from Delhi to Jaipur

1964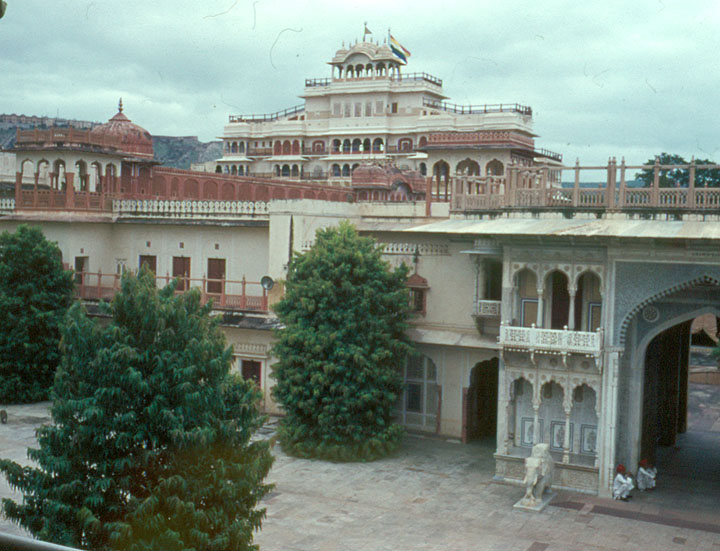 Palace in Udaipur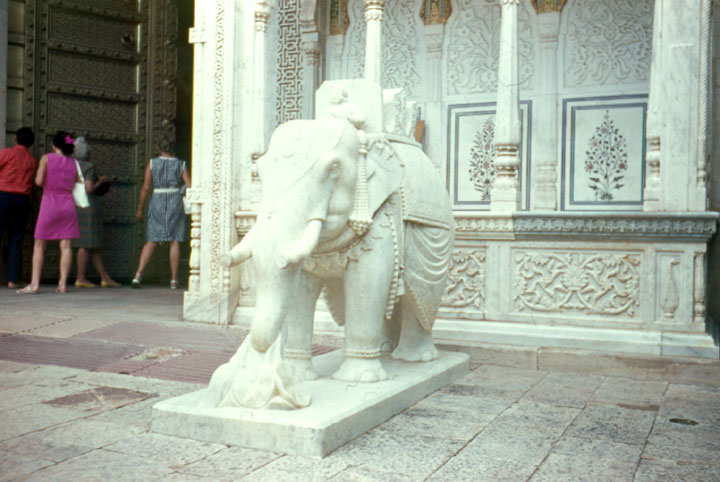 the elephant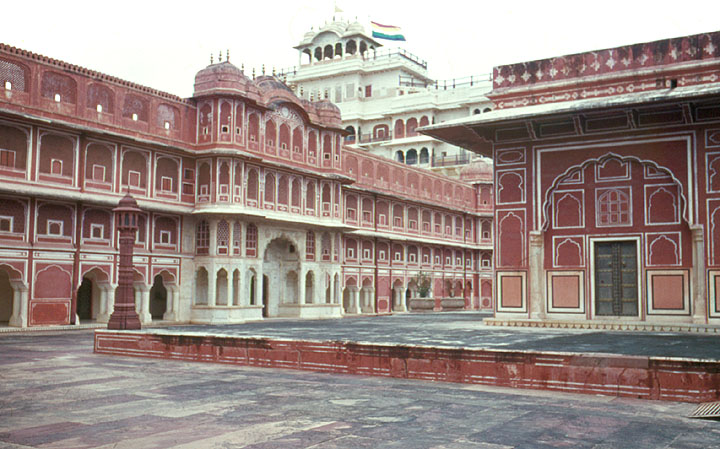 palace interior
Udaipur, city in northwestern India, in Rājasthān state. Udaipur is located southwest of Jaipur near the border with Gujarāt state. It is at the southern end of the Arāvalli Range and adjacent to Lake Pichola. An industrial city, Udaipur produces minerals, chemicals, and textiles. The city is also the outlet for the products of the surrounding agricultural region, including sorghum, sugarcane, and maize. It is a major road and rail junction. Udaipur is the seat of Mohan Lal Sukhadia University (founded in 1962) and its four constituent colleges. Udaipur is a historic walled city known as the "City of Sunrise."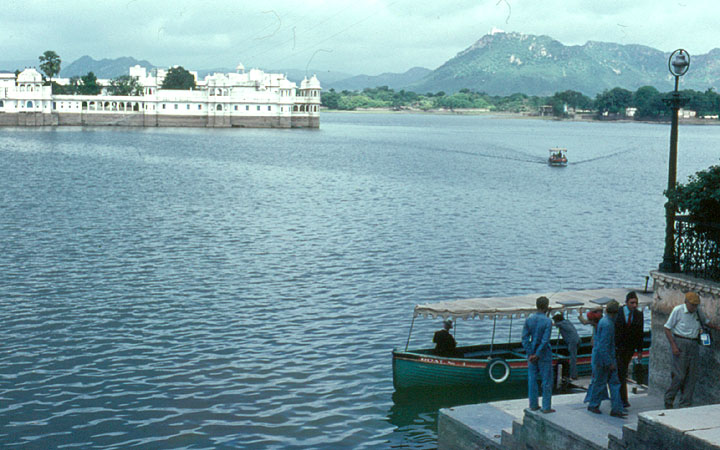 White Palace on Lake Pichola reached only by boat
(now a luxury hotel)
It has a temple overlooking Lake Pichola and an impressive series of marble palaces on the lake's many islands. The temple and the palaces were built between the 16th and 18th centuries, after Udai Singh, the Rajput raja of Chittaurgarh (Chitor), made Udaipur the capital of the princely state of Mewar, when the Mughal emperor Akbar captured the previous capital, the Chitor fort, in 1568. Population (1991) 308,571.

Text from Microsoft Encarta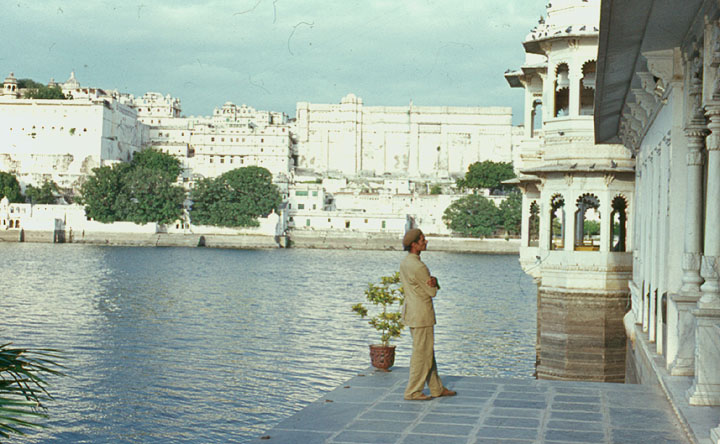 view from the lake palace