Varanasi
Photos from 1964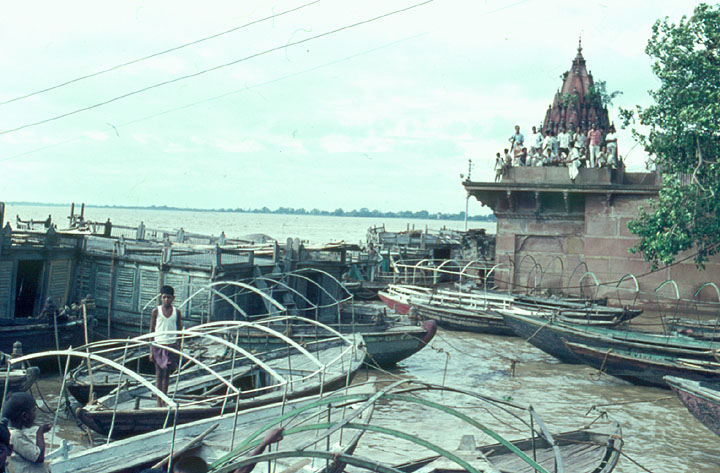 Ganges River
Vārānasi (formerly Benares or Banaras), city, northern India, in Uttar Pradesh State, on the northern bank of the Ganges River. It lies in a fertile region in which sugarcane and grains are produced. The city is also an important commercial center. Silk brocade, gold and silver thread, filigree work, and brass articles are manufactured.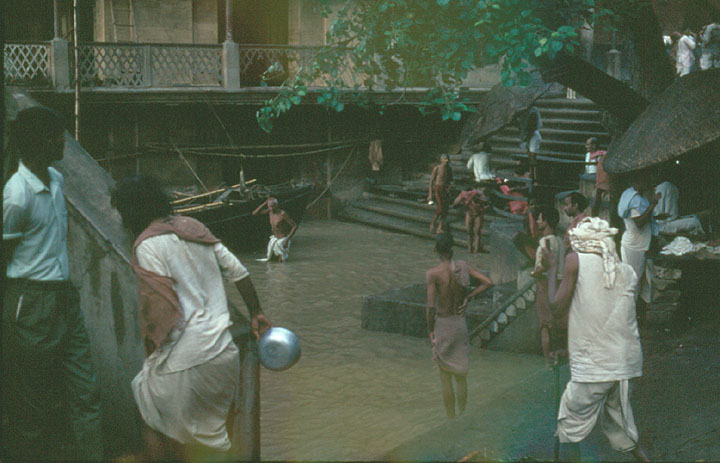 bathing in the Ganges waters
The city has few buildings built before the late 16th century, but its site was occupied in ancient times by the kingdom of Kashi; to devout Hindus the city has always existed. It is to them the holiest of cities; Hindu pilgrims come to Vārānasi from all parts of the world. Records of such pilgrimages date from the 7th century. Large throngs gather along the banks of the sacred Ganges River, where terraced landings, or ghats, lead down to the water. Hindus believe that immersion in the Ganges water cleanses them of sins and that death on its banks leads to salvation. The level portions of the ghats are used for funeral pyres.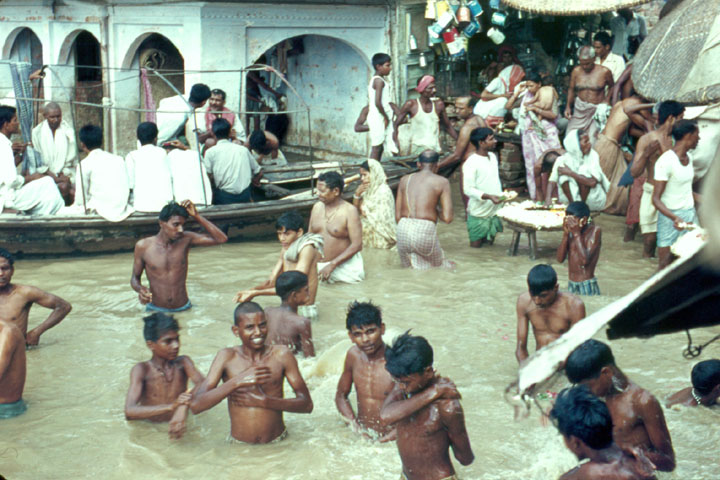 From Rāmnagar, across the river, the city of Vārānasi gives an impression of splendor that is dissipated on closer view. The narrow streets wind circuitously between painted and carved buildings, many of them with overhanging galleries. Among the more than 1500 temples, the best known are the mosque of Aurangzeb; the observatory of Raja Jai Singh and the Durga Temple, both built in the 17th century; and the holiest of all temples, the Bisheshwar, or Golden Temple.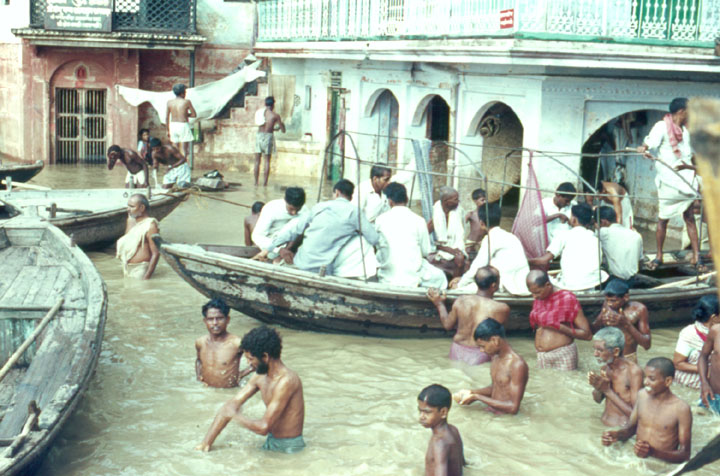 Vārānasi is also a center of learning, especially for the study of Sanskrit, centered at Banaras College (1791) and maintained by the government. Banaras Hindu University (1916) was the first denominational university in India under private control; it is now nonsectarian. Varanasaya-Sanskrit University was founded in 1958. Population (1991) 929,270.
Text from Microsoft Encarta
More Photos of Ganges River bathing
---
Ganga Aarti Ceremony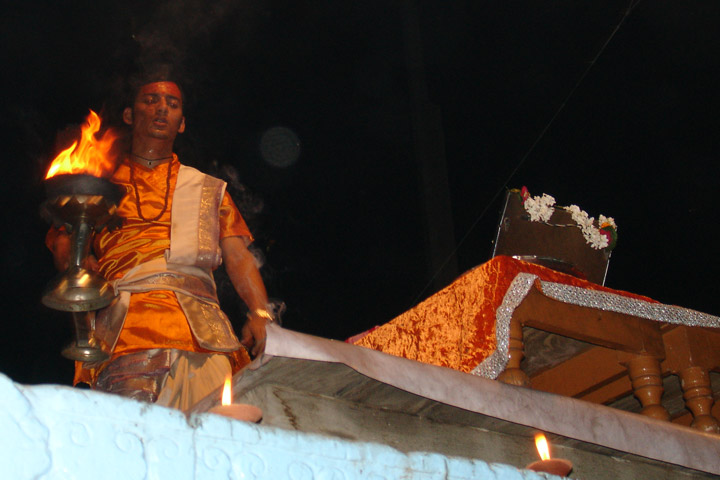 More Photos of the Ganga ceremony
---
Sarnath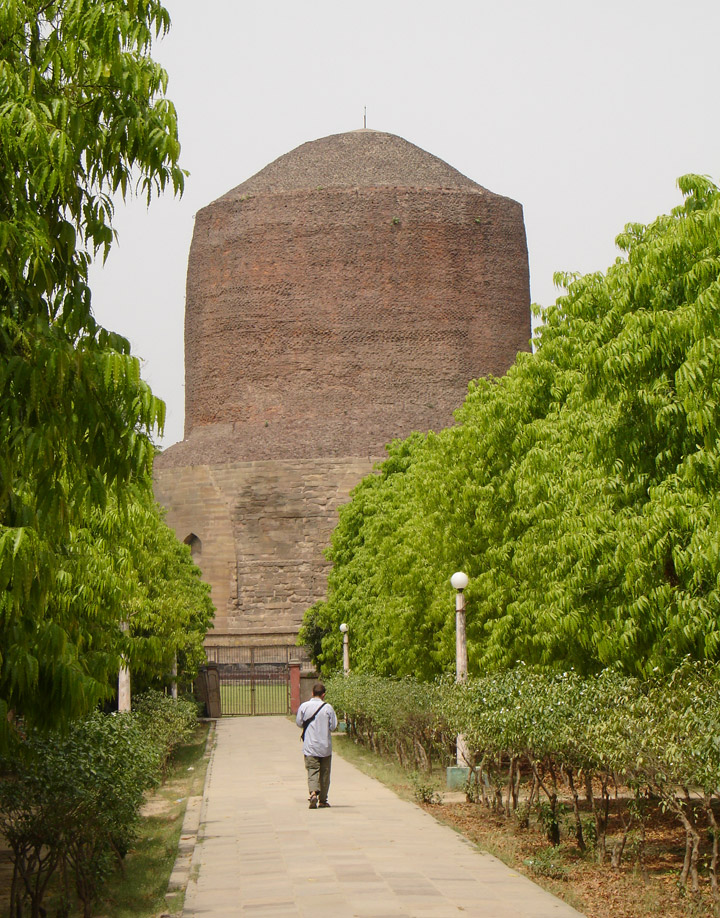 location of the first sermon of Buddha
A walk through Varanasi in 2006
---
---