Agra
Photos from 1996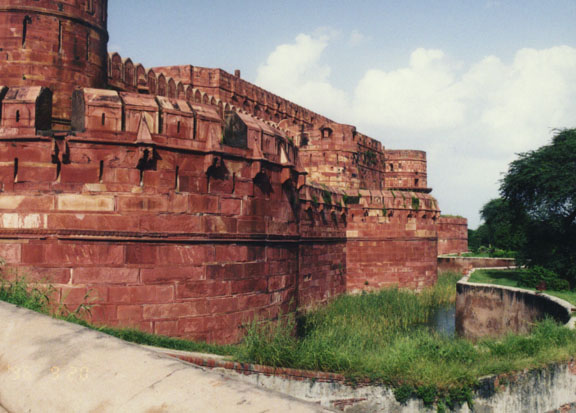 Mughal Palace
The Red Fort
Āgra, city in northern India, in Uttar Pradesh State, capital of Āgra District, on the Yamuna River. Āgra is a railroad junction and a commercial and industrial center for the surrounding agricultural area. The city has an extensive trade in cotton, grain, tobacco, salt, and sugar. Factories are engaged in food processing and the production of cotton textiles, carpets, iron and steel, and leather goods. Educational institutions include Āgra University (1927), Dayalbagh Educational Institute (1981), and a medical college.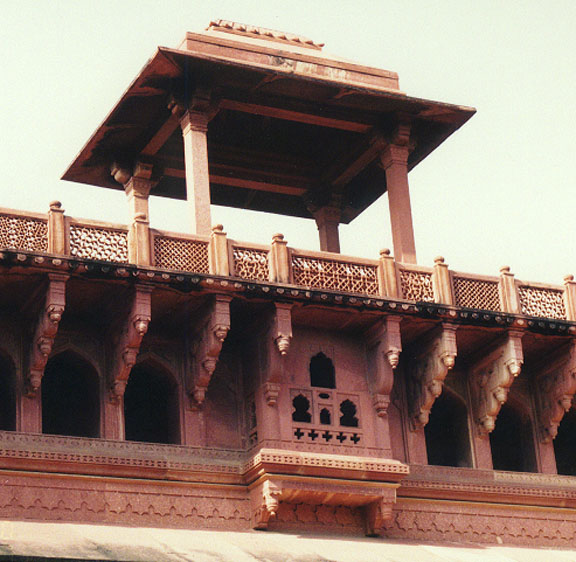 Mughal architecture
More Photos of the Red Fort 2006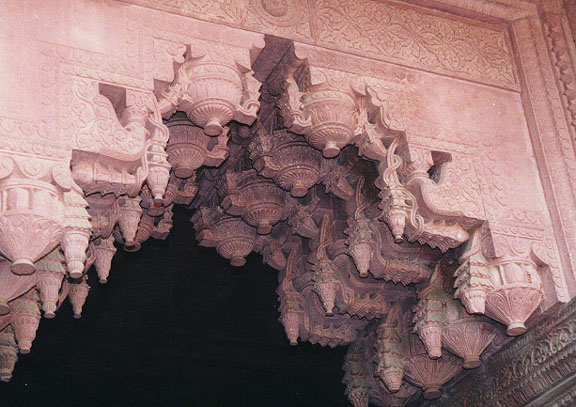 ceiling detail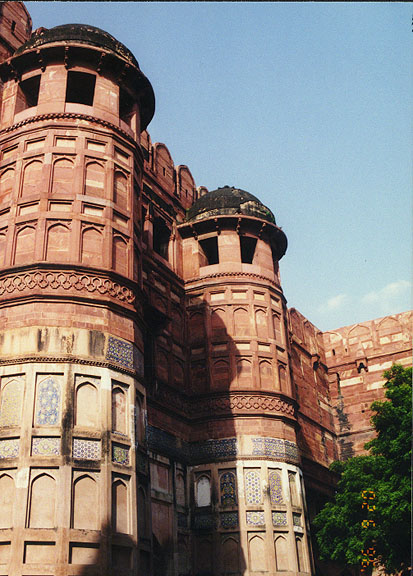 Mughal style towers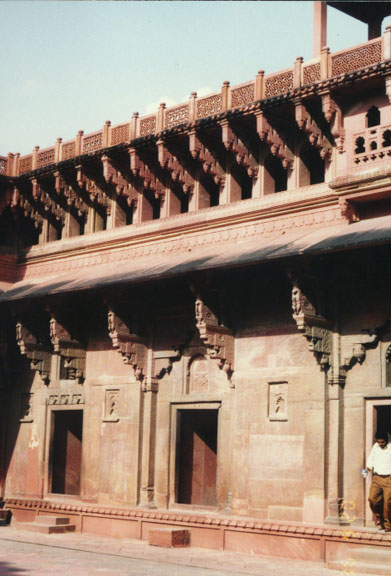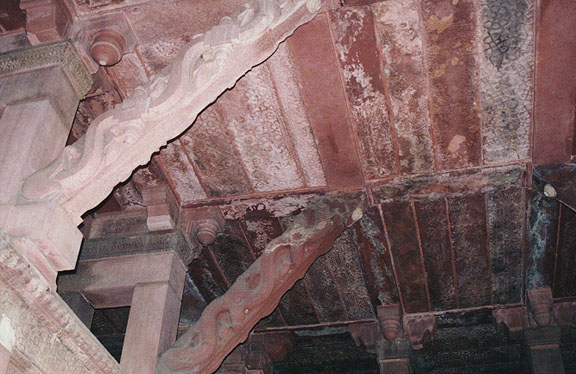 ceiling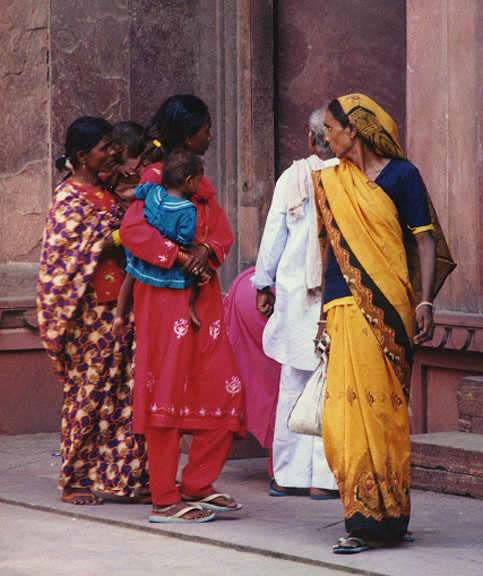 visitors
Āgra is celebrated as the site of the Taj Mahal and of several other outstanding examples of Indo-Saracenic architecture, including the Jahangri Mahal, a palace of white marble constructed for the Mughal emperor Akbar, and the Moti Masjid, also known as the Pearl Mosque, built during the early part of the 17th century.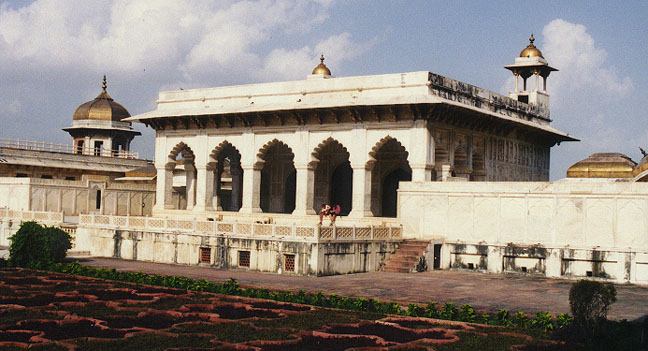 Jahangri Mahal, a palace of white marble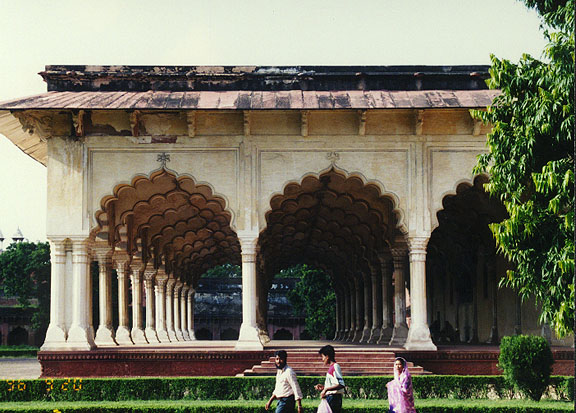 detail of columns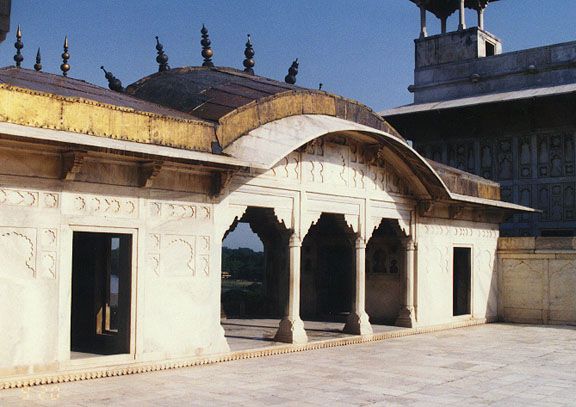 white marble

The Mughal emperor Akbar (1556-1605) established the present city of Āgra in 1566; it became a center of culture and scholarship, and served as a seat of government for the Mughal Empire until 1648, when the emperor Aurangzeb moved to Delhi. Āgra was captured by the British in 1803. Since 1835 the city has been a provincial capital and an administrative center. Population 891,790 (1991).

Text from Microsoft Encarta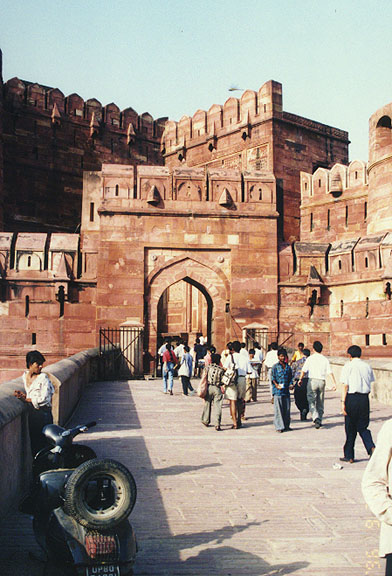 gatete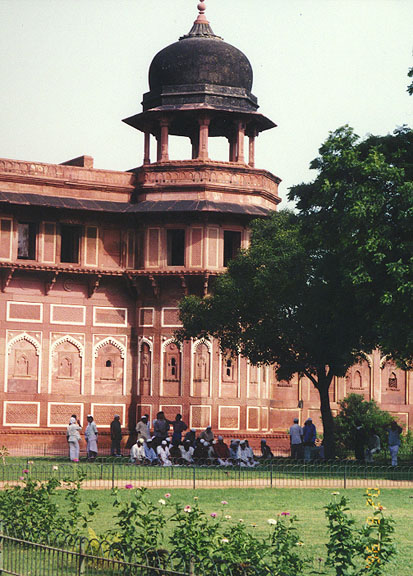 people visiting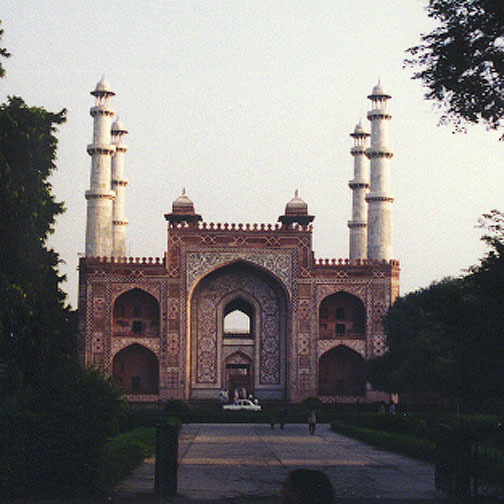 mosque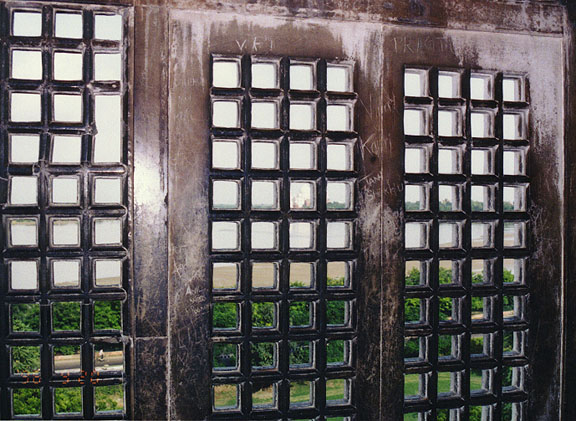 stone screen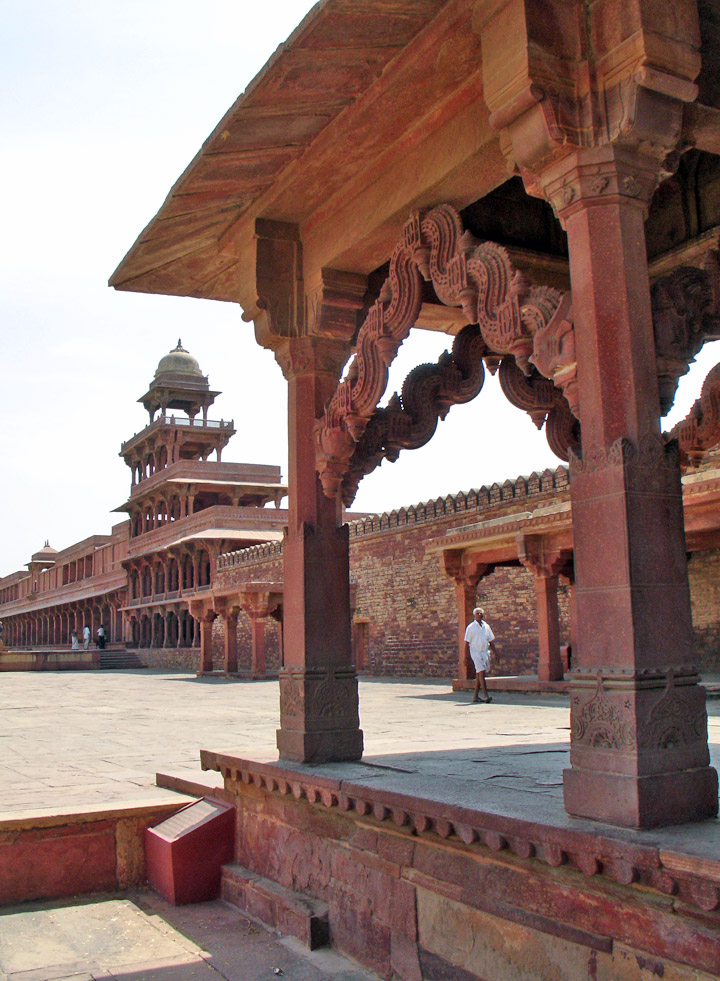 Fatehpur Sikri, the abandoned city (Photo 2006)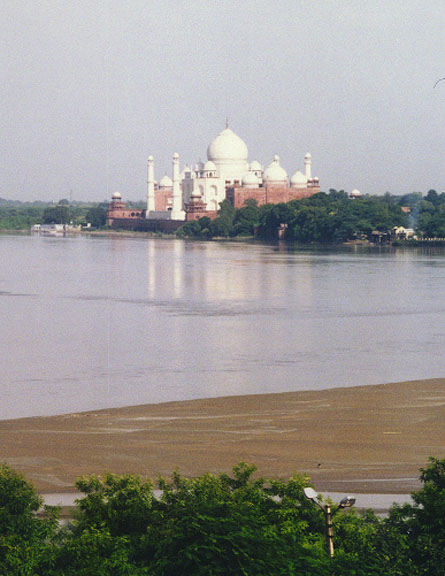 view of the Taj Mahal