Nelson's Dockyard
The British Royal Navy's repair facility
during the Georgian period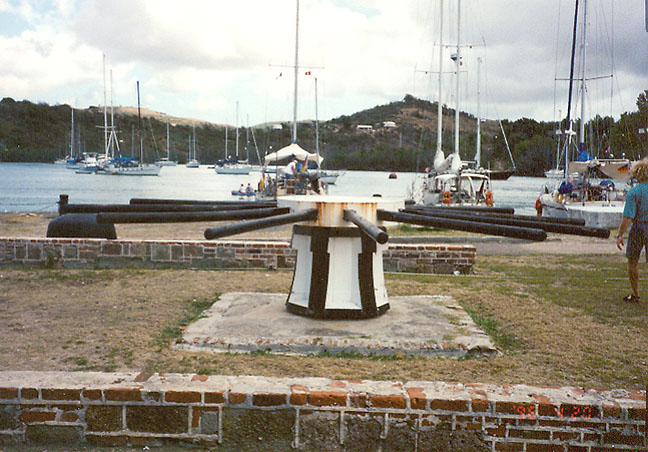 large wheel used to pull the 1770's sailing vessels on their sides
to remove barnacles from their hulls
Saint John's (city, Antigua and Barbuda), also Saint Johns, city, Antigua and Barbuda, northwestern Antigua island, on an inlet of the Caribbean Sea. It is capital of the island state and a center for the export of sugar, rum, and Sea Island cotton and for the production of handicrafts, fiber products, pottery, and textiles.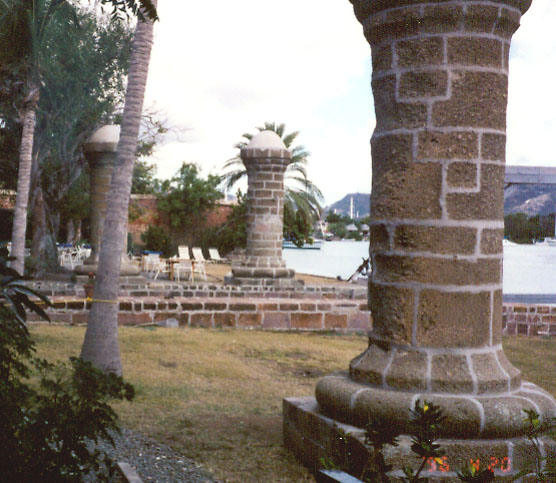 the boat house and sail loft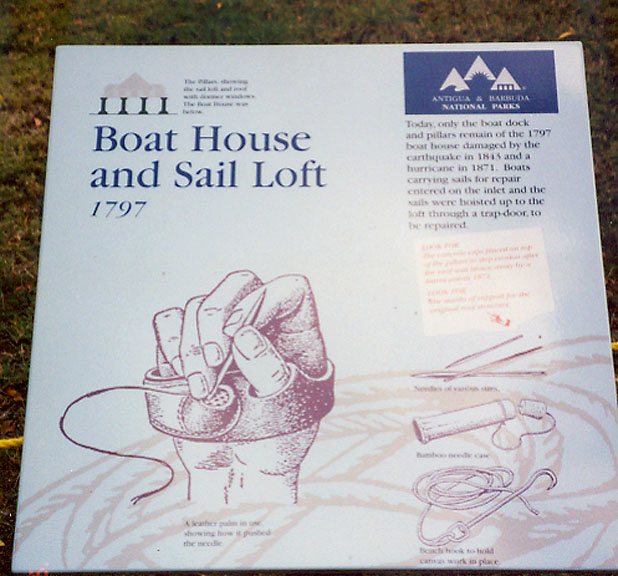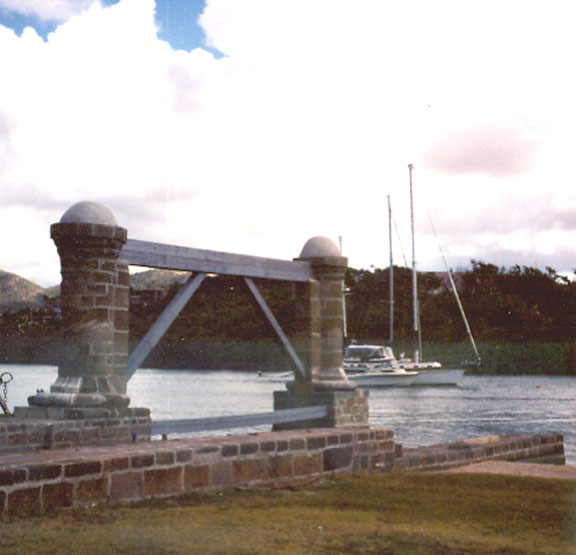 pillars of the sail loft
The city also is a tourist center. Points of interest include the Court House (1747), the remains of Fort James (1703), Saint John's Anglican Cathedral (1834), and picturesque houses and alleys. Settled in 1632 by English colonists from Saint Kitts, Saint John's grew after 1663 when more colonists arrived from England.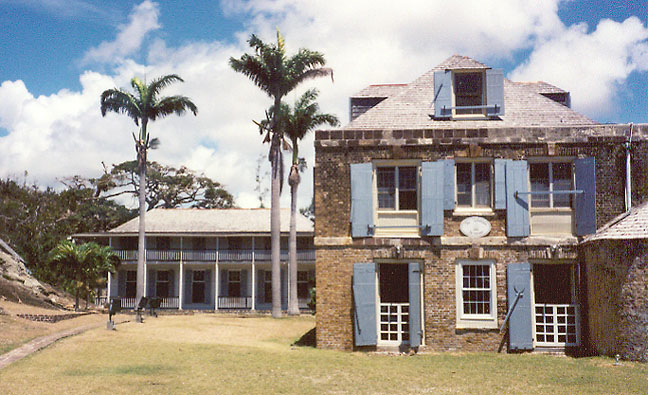 Officers quarters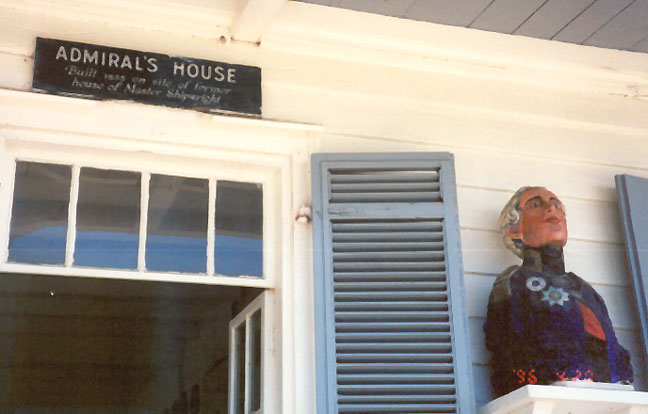 Admiral's house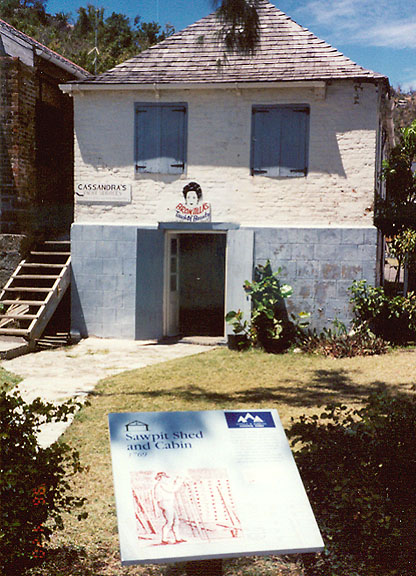 sawpit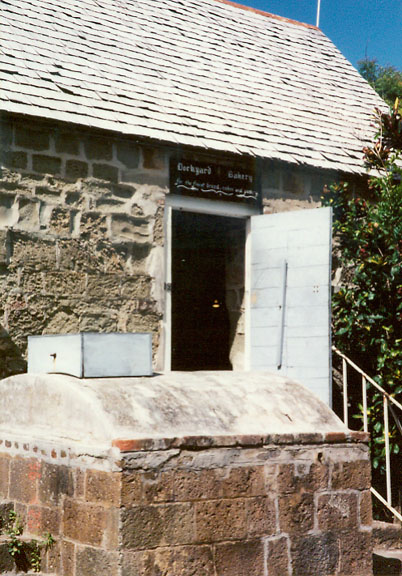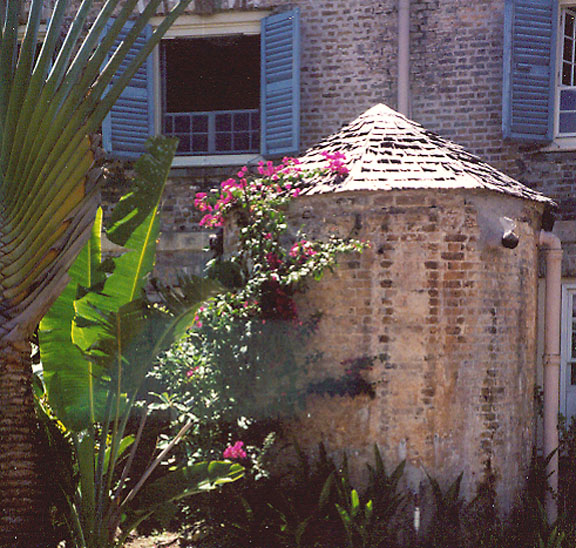 the cooper shed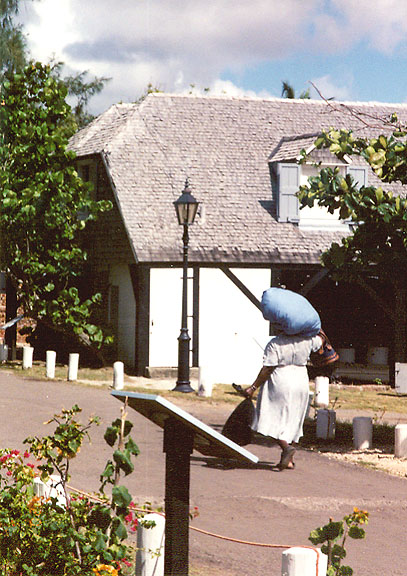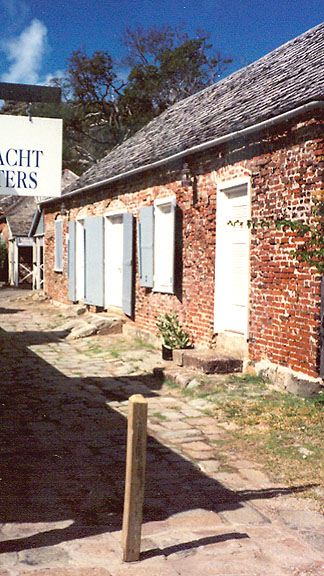 It was the West Indies headquarters of the Royal Navy in the 18th century; Coolidge Field, east of the city, was used by the United States during World War II (1939-1945). In 1981 Saint John's became the capital of the newly independent state of Antigua and Barbuda. Population (1990 estimate) 23,000.
Text from Microsoft Encarta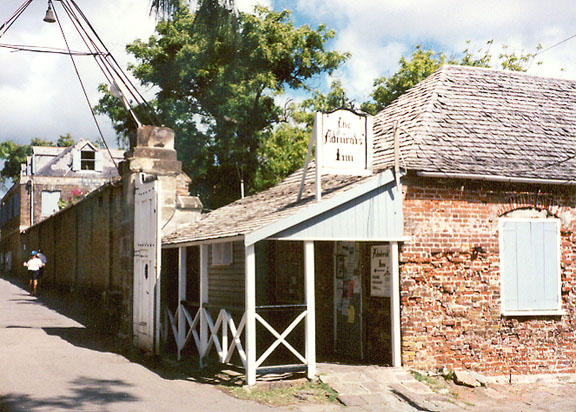 one of the buildings is used as the Admiral's Inn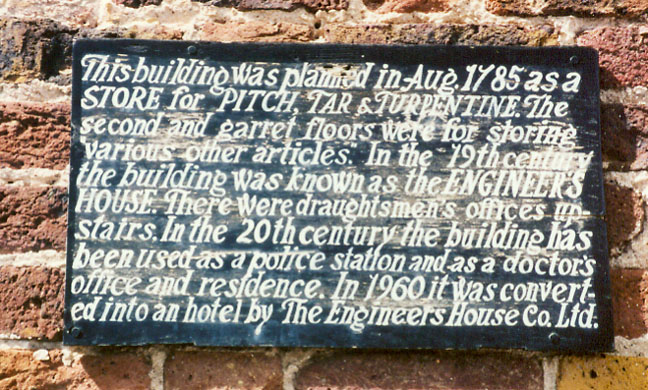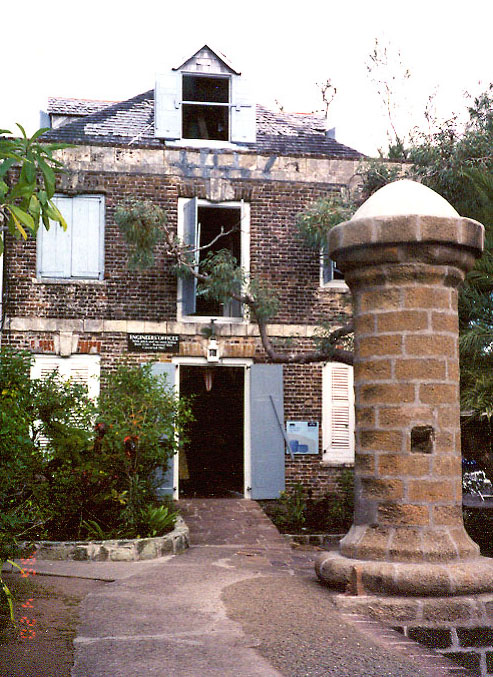 now the hotel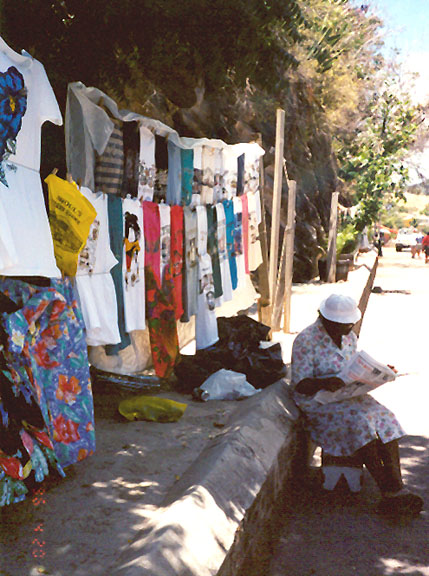 outside can purchase T shirts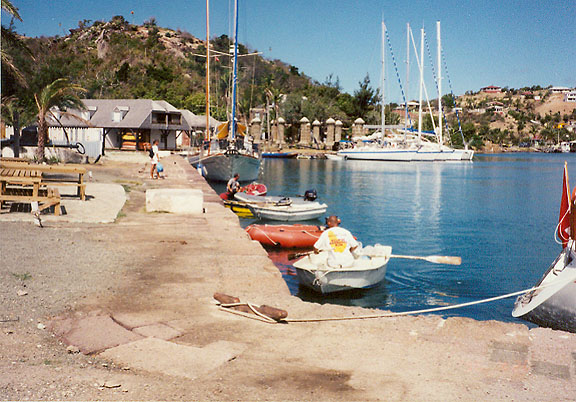 the harbor as it looks today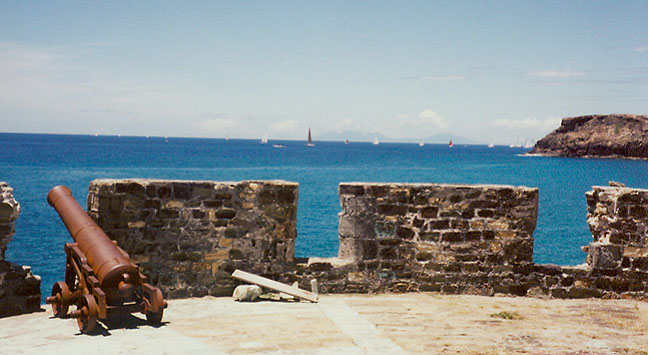 fort constructed to protect the dockyard harbor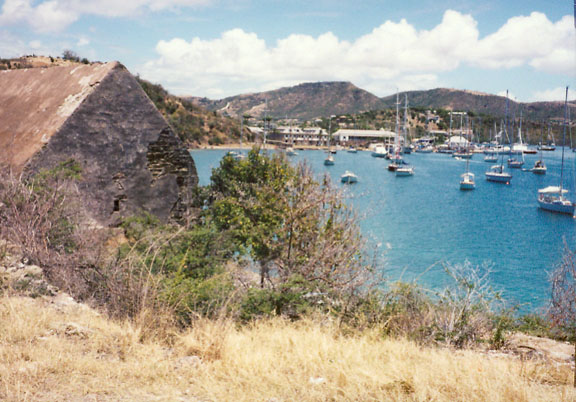 the harbor as seen from the fort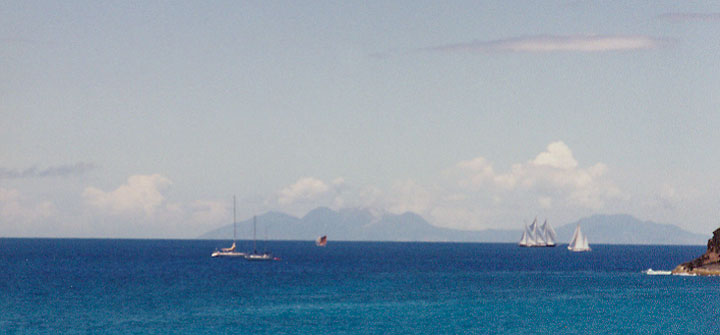 the view to sea and the other islands