Aruba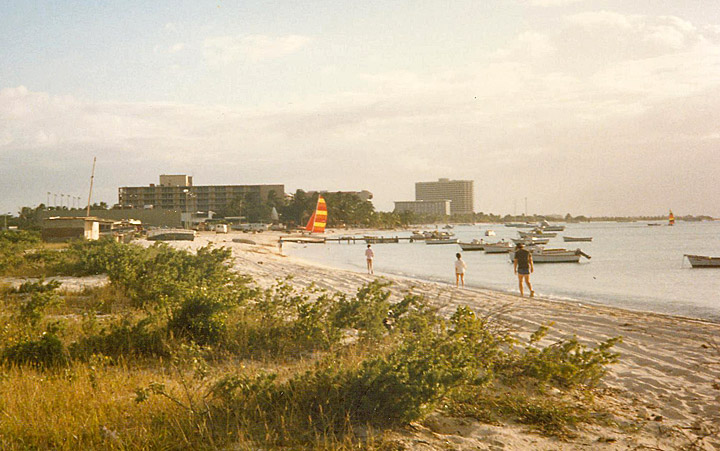 An island with many resorts, but also natural features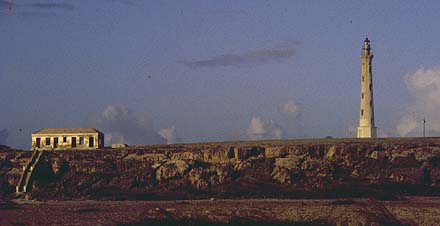 lighthouse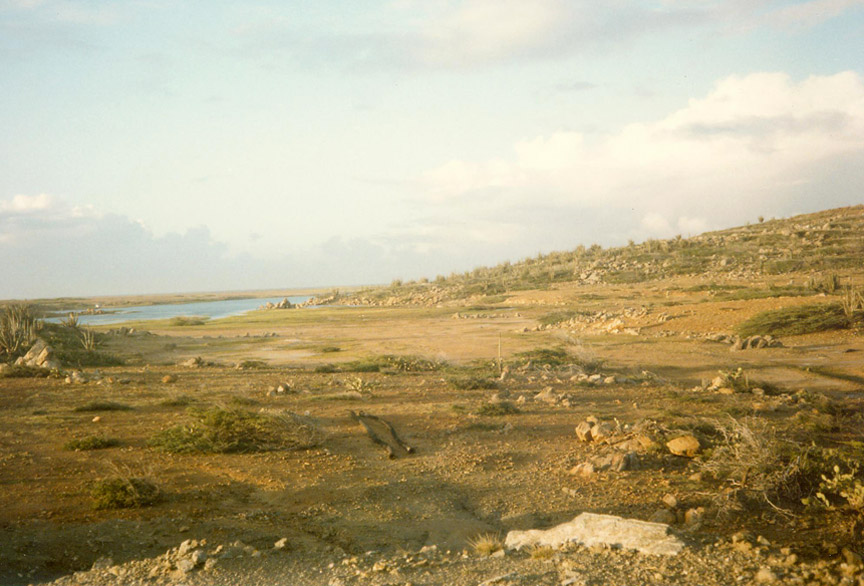 arid landscape
Aruba is a 32 km-long island of the Lesser Antilles in the Caribbean Sea, 27 km north of the Paraguaná Peninsula, Falcón State, Venezuela. It is in the Realm of Kingdom of the Netherlands, which consists of a European part (The Netherlands) and a Caribbean-American part (Aruba and the Netherlands Antilles). Unlike much of the Caribbean-American region, Aruba has a dry climate and an arid, cactus-strewn landscape. This climate has helped tourism as visitors to the island can reliably expect warm sunny weather. It has a land area of 193 km² and lies outside of the hurricane belt.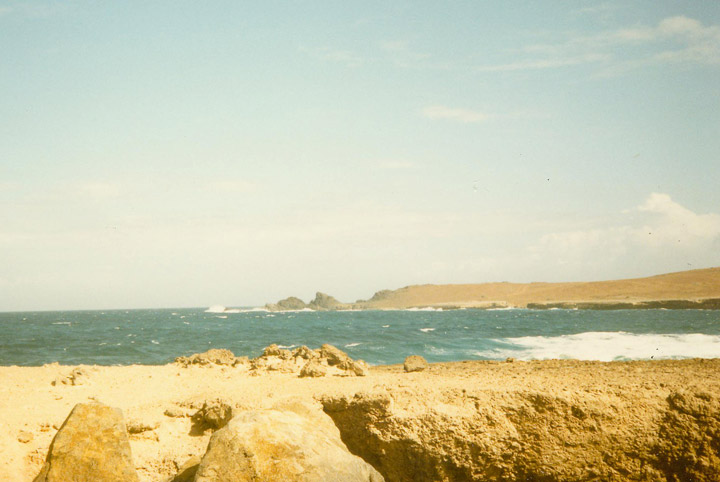 ocean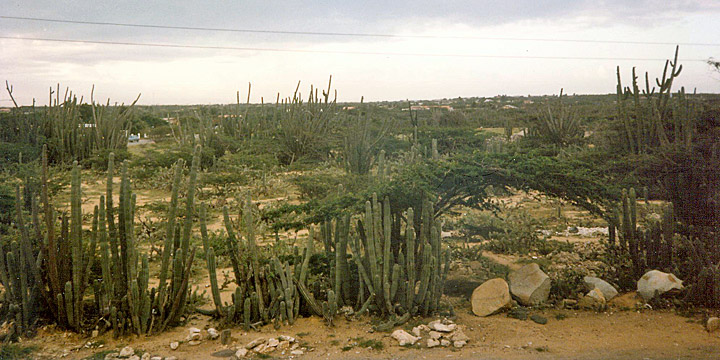 cactus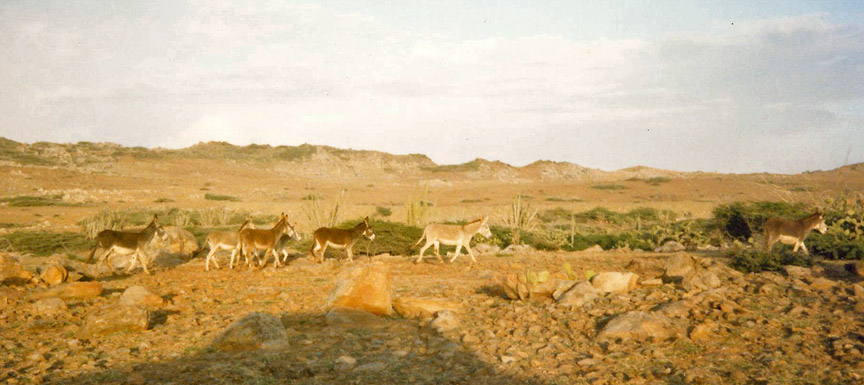 and wild donkeys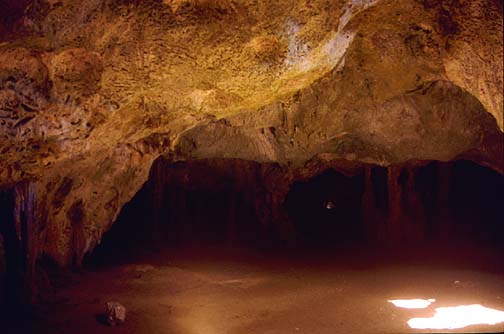 limestone caves
Aruba's first inhabitants were the Caquetios Indians from the Arawak tribe, who migrated there from Venezuela to escape attacks by the Caribs. Fragments of the earliest known Indian settlements date back to about 1,000 A.D. Due to Aruba's mostly distant location from other Caribbean islands and strong currents in the sea which made canoe travel to the other islands difficult, the Caquetios remained more tied to South America than the Caribbean.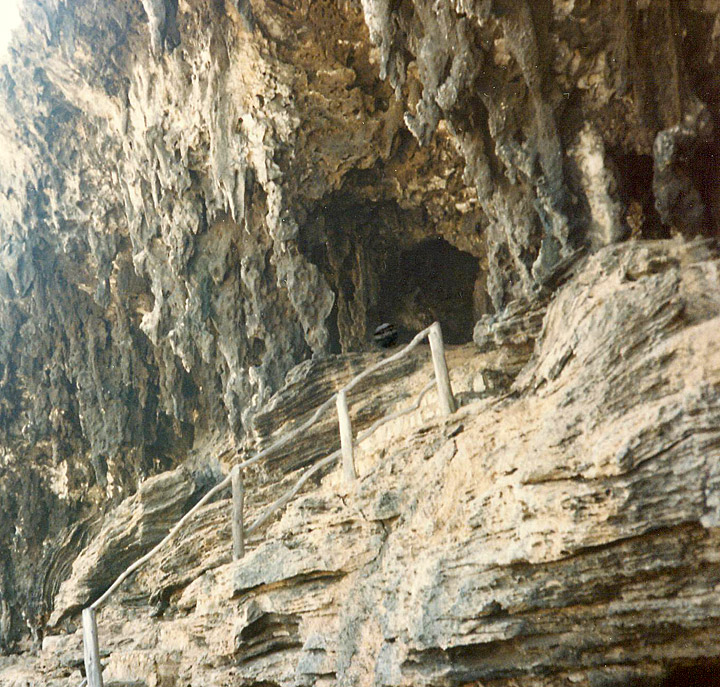 entrance to a cave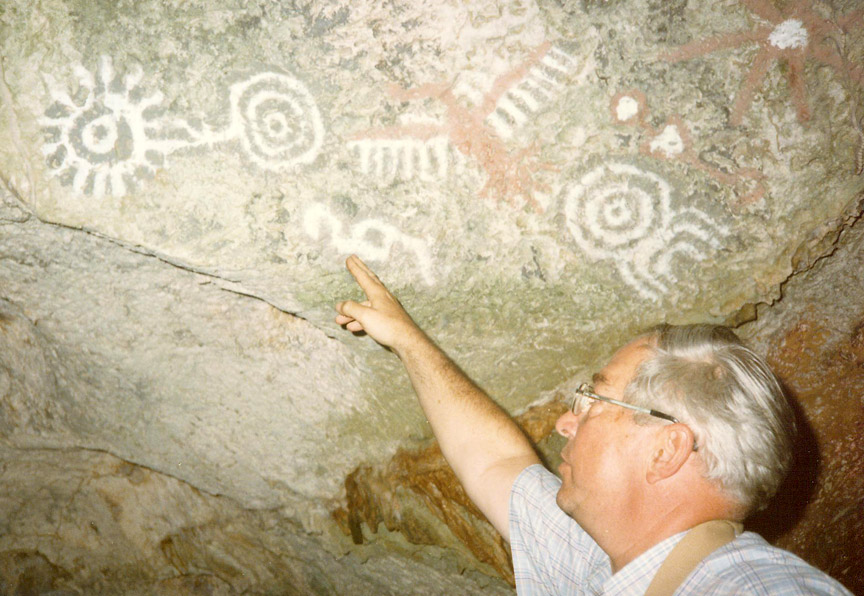 "The Traveler" pointing to Caquetios Indian drawings
One of the Lesser Antilles, specifically in the Leeward Antilles island arc, Aruba is a generally flat, riverless island renowned for its white, sandy beaches. Most of these are located on the western and southern coasts of the island, which are relatively sheltered from fierce ocean currents. The northern and eastern coasts, lacking this protection, are considerably more battered by the sea and have been left largely untouched by humans. The interior of the island features some rolling hills, the better two of which are called Hooiberg at 165 metres (541 ft) and Mount Jamanota, which is the highest on the island, at 188 metres (617 ft) above sea level.
Oranjestad, the capital, is located at 12°19′N, 70°1′W.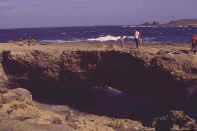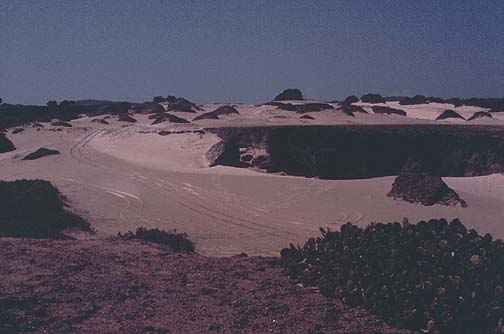 beach formations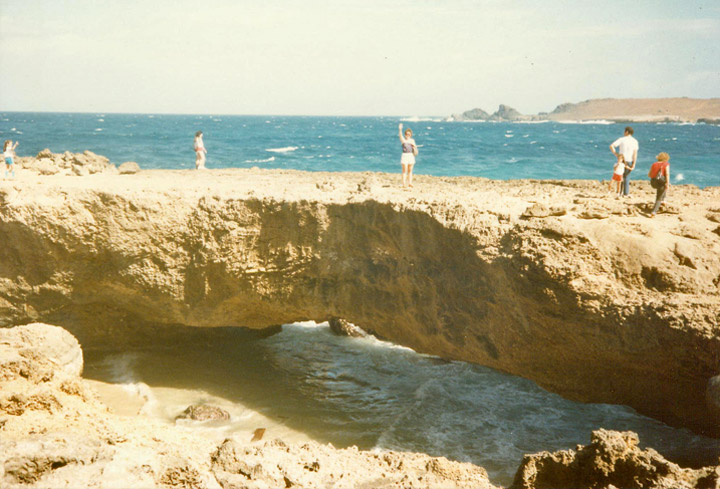 ocean side arch
The local climate is a pleasant tropical marine climate. Little seasonal temperature variation exists, which helps Aruba to attract tourists all year round. Temperatures are almost constant at about 28 °C (82 °F), moderated by constant trade winds from the Atlantic Ocean. Yearly precipitation barely reaches 500 mm (20 in), most of it falling in late autumn.
Text from Wikipedia


other Caribbean islands
The islands of the Caribbean offer a diversity of peoples and culture,
determined by which nation first exploited its agriculture, often through the use of slaves.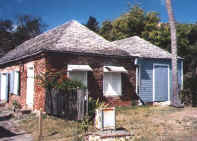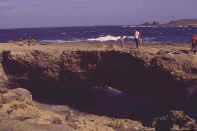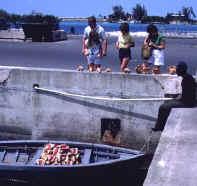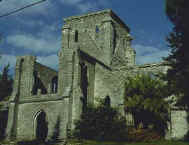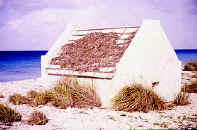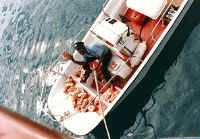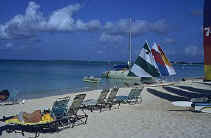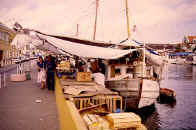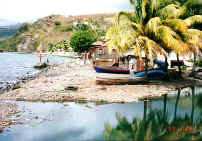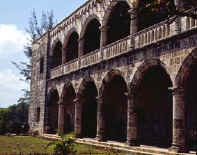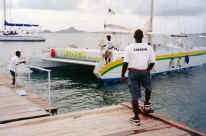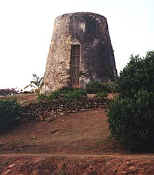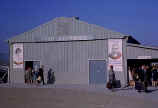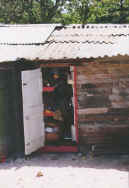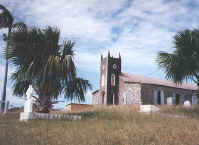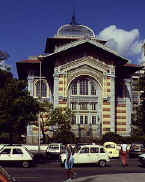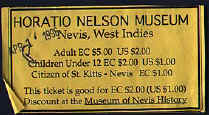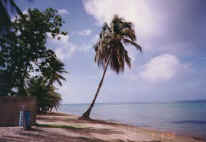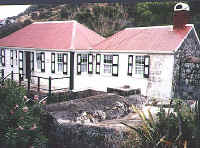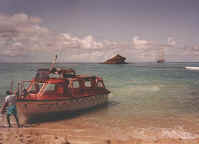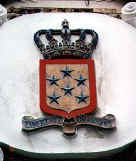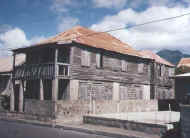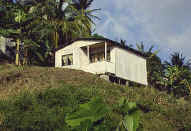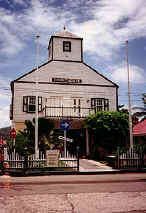 Saint Maarten (Dutch side of Island)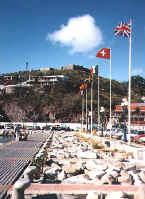 Saint Martin (French side of Island)