Montserrat

from my photos in 1996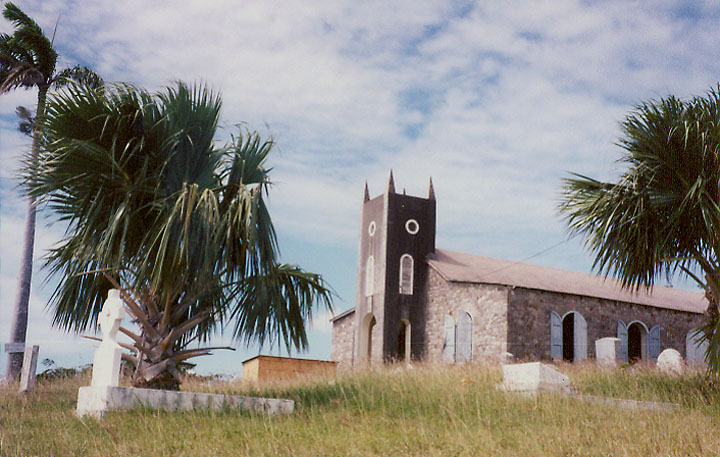 Anglican church, Montserrat
located in the still surviving Northern part of the island
(then being used to house displaced families)
Plymouth (Montserrat), city, former capital of the dependent territory of Montserrat, in the West Indies, southeast of Puerto Rico. Plymouth was destroyed in August 1997 following an eruption of Montserrat's Soufriere Hills volcano. Located on the southwestern coast of the island territory, Plymouth was a port on the Caribbean Sea. It served as the administrative and distribution center for the island. Prior to its destruction, Plymouth had an estimated population of 3,500 (1995 estimate).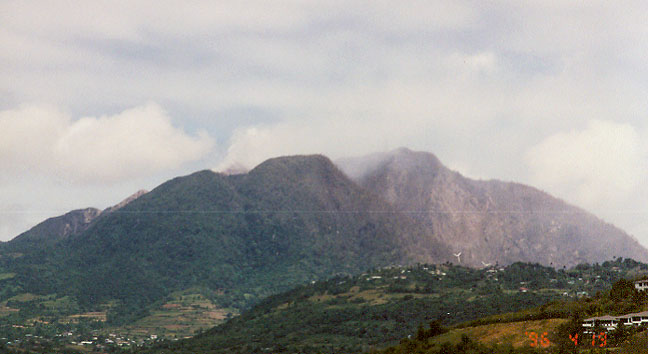 Souffriere Hills s
the threatening mountain
In 1995 Souffriere Hills volcano began exhibiting signs of volcanic activity. Minor eruptions in 1996 forced an evacuation of the southern third of the island, where Plymouth was located. Eruptions in 1997 caused 19 deaths and inflicted serious damage across southern Montserrat. In August 1997 a flow of heated rock, gases, and ash cascaded down the Soufriere Hills volcano, passing through Plymouth before reaching the sea. The flow set fire to buildings, including many of Plymouth's stately Georgian-style homes. Further eruptions buried the town beneath drifts of ash. In early 1998 the British government announced that it would move the capital of Monserrat to the northern section of the island, which is separated from the volcano by a range of low hills.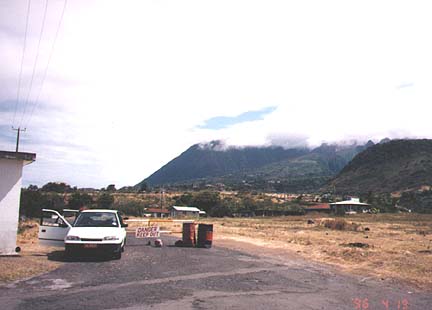 Road closure near the airport due to active volcano on Montserrat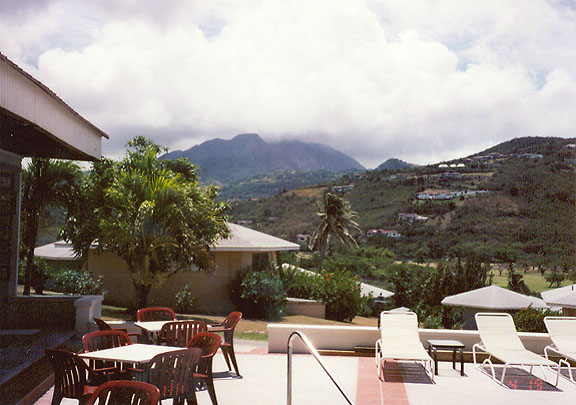 view of the volcano from the one hotel which at that time was still open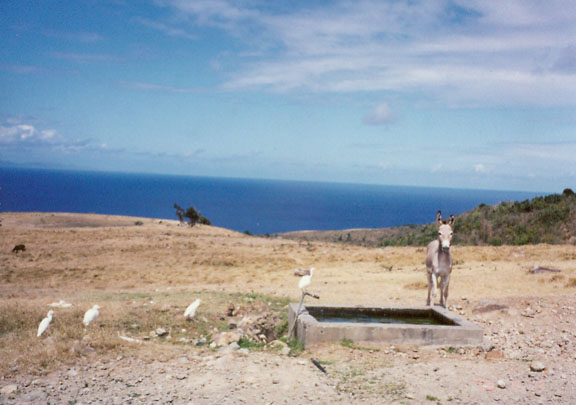 much of the land abandoned to the birds and animals
a remaining farm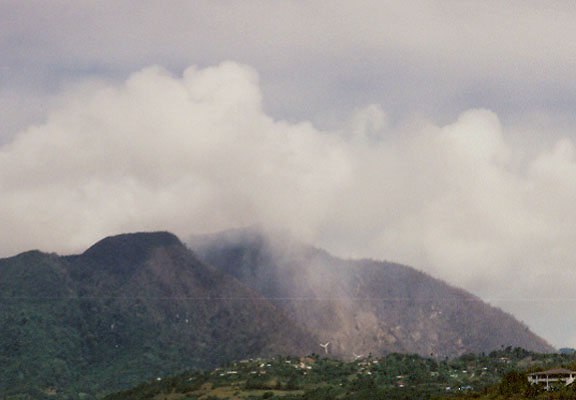 all threatened by the volcano


other Caribbean islands
The islands of the Caribbean offer a diversity of peoples and culture,
determined by which nation first exploited its agriculture, often through the use of slaves.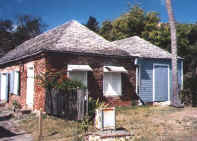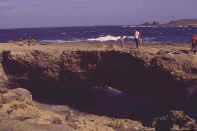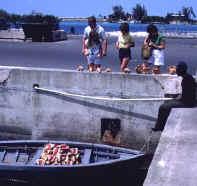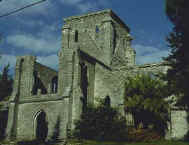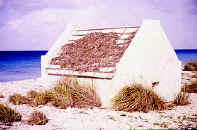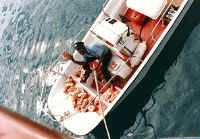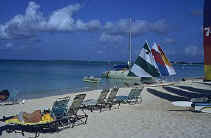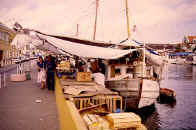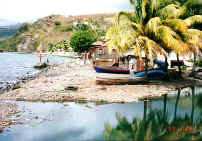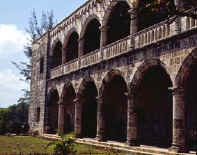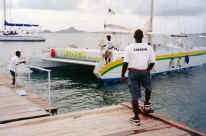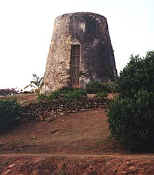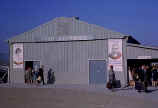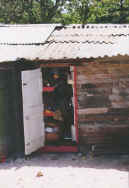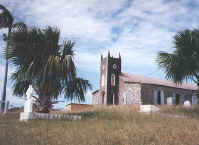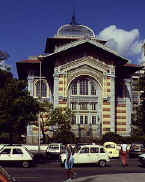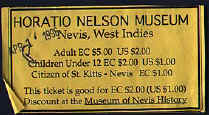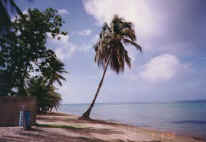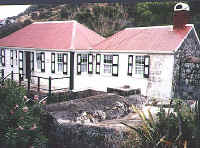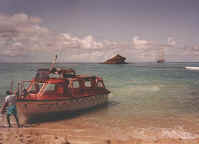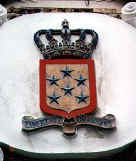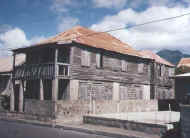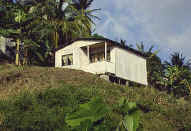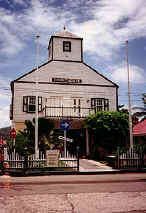 Saint Maarten (Dutch side of Island)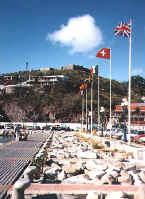 Saint Martin (French side of Island)