Saint Kitts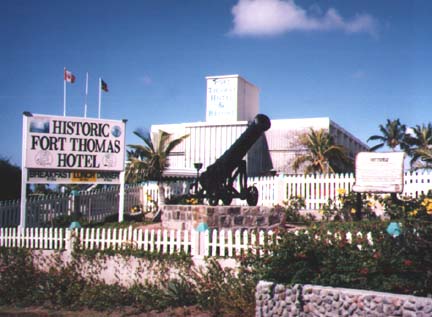 Fort Thomas Hotel, St. Kitts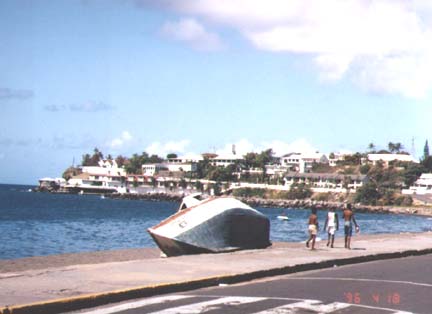 Waterfront, Basseterre, St. Kitts
Basseterre (Saint Kitts and Nevis), town, capital of the two-island independent state of Saint Kitts and Nevis (also known as Saint Christopher and Nevis), in the West Indies, southeast of Puerto Rico. Located on the southwestern coast of the island of Saint Kitts, it is an important seaport of the Leeward Islands. Sugar, molasses, salt, cotton, and copra are the principal exports. The leading industries are sugar refining and salt extraction. Founded by the French in 1627, Basseterre came under definitive British colonial possession in 1783. It became the capital of independent Saint Kitts and Nevis in 1983. Population (1994 estimate) 12,220.
Text from Microsoft Encarta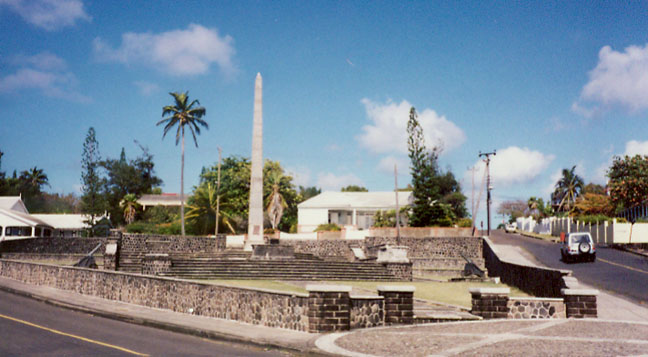 square on the hill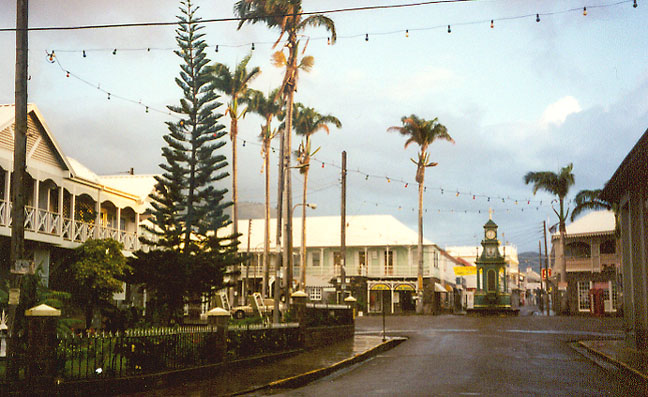 downtown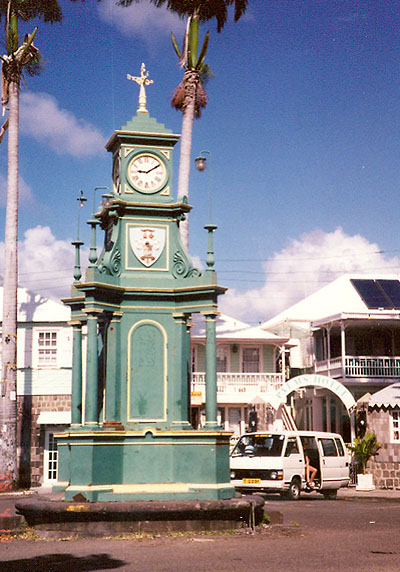 the clock tower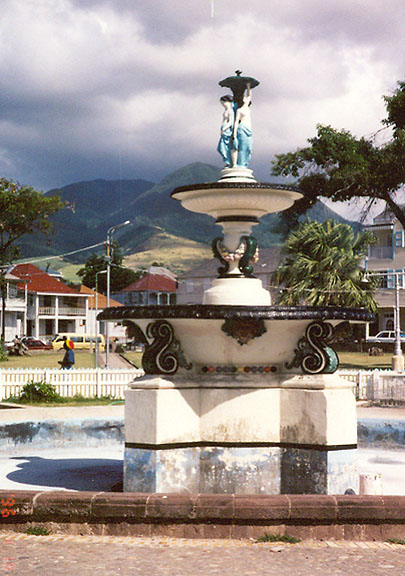 fountain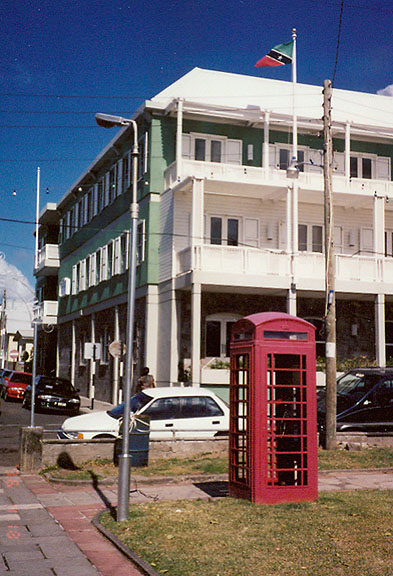 phone booth and flag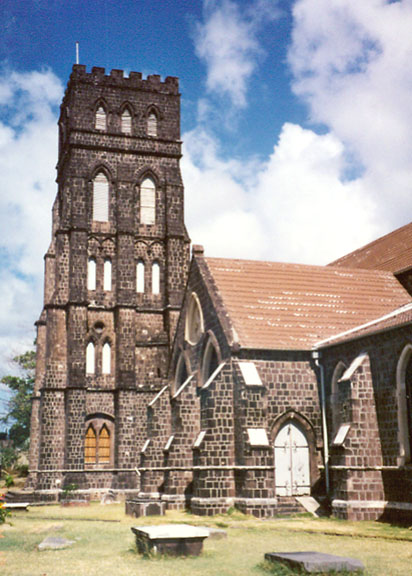 church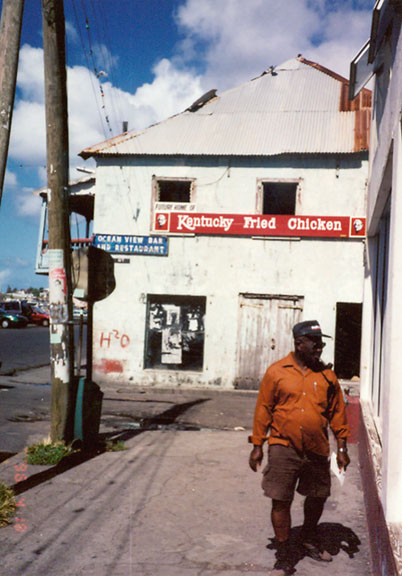 KFC at the Ocean View Bar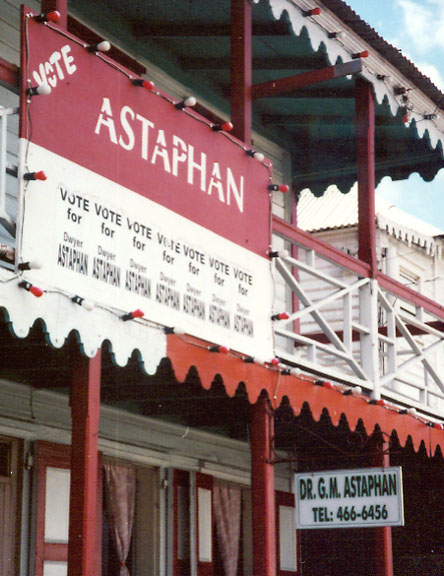 the Doctor and the Politician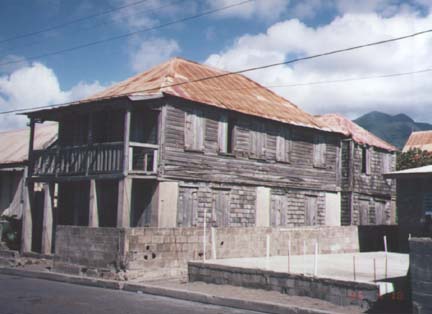 Traditional House, St. Kitts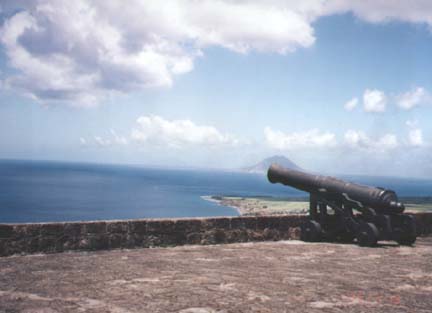 View from Brimstone Hill fortress, St. Kitts
More Photos from Brimstone Hill fortress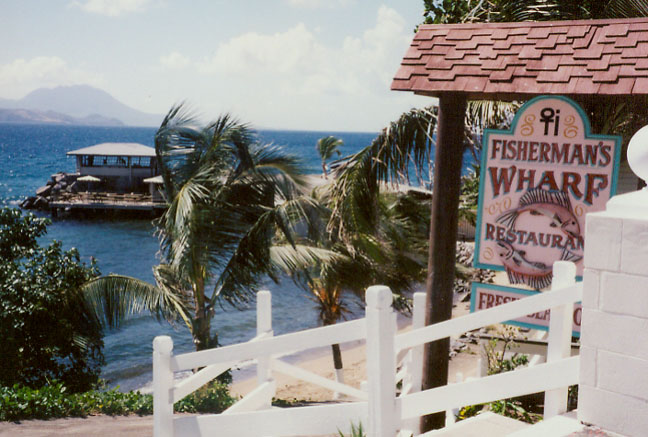 Fisherman's Warf restaurant with good lobster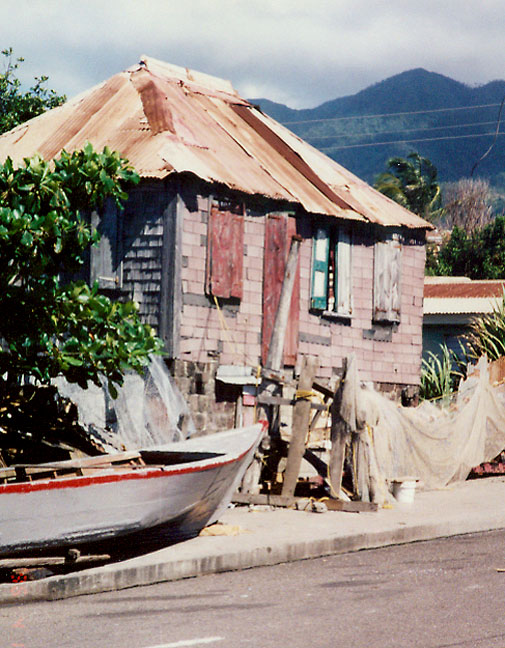 a fisherman's house



other Caribbean islands
The islands of the Caribbean offer a diversity of peoples and culture,
determined by which nation first exploited its agriculture, often through the use of slaves.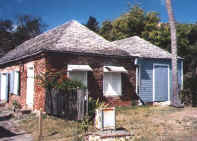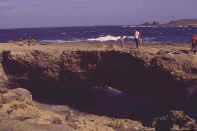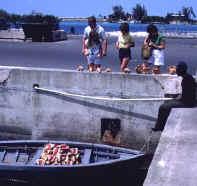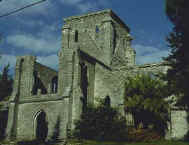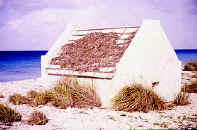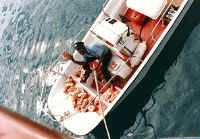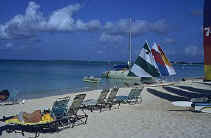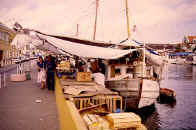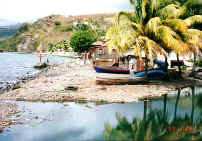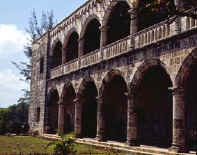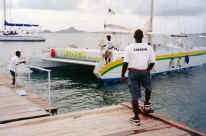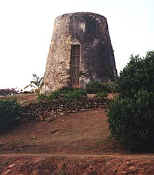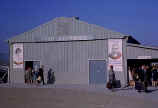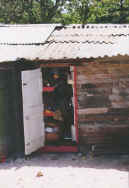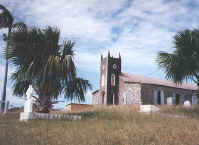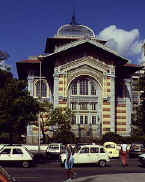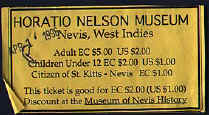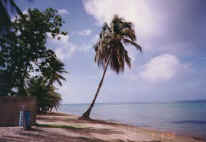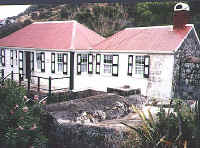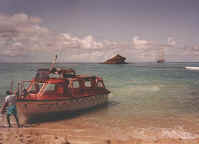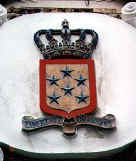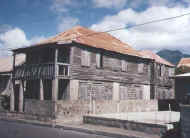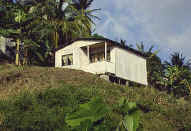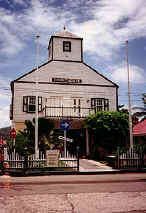 Saint Maarten (Dutch side of Island)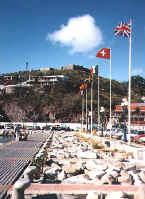 Saint Martin (French side of Island)