The Moravians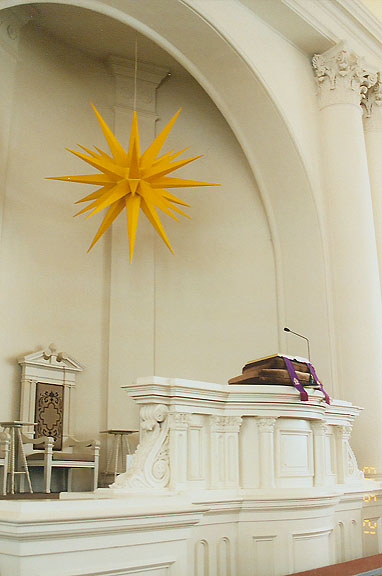 the distinctive Moravian star in the
Central Moravian church, Bethlehem, Pennsylvania
Moravian Church, also Unitas Fratrum, American branch of the Renewed Church of the Unity of the Brethren, an evangelical Protestant denomination organized in Herrnhut, Saxony (Sachsen), in 1727 as a reconstitution of the 15th-century Bohemian Brethren.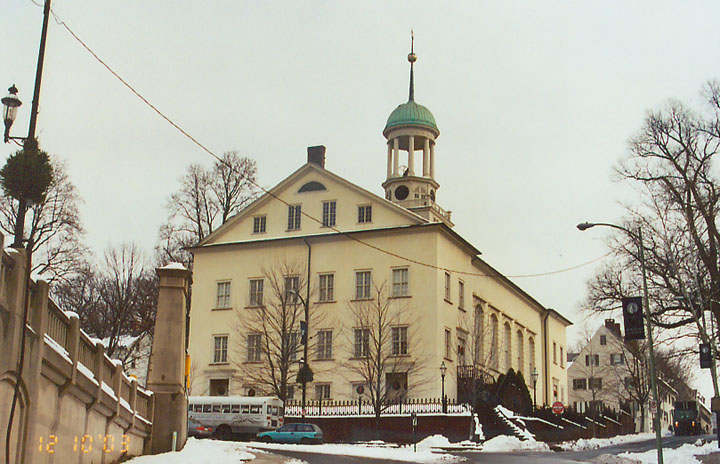 Central Moravian church
Members are called Moravian Brethren and Herrnhuters. The Moravian Church is governed by the conferential system; its ministry is composed of bishops, elders, and deacons. For administrative purposes, the church is divided into northern and southern provinces, which have headquarters at Bethlehem, Pennsylvania, and Winston-Salem, North Carolina, respectively.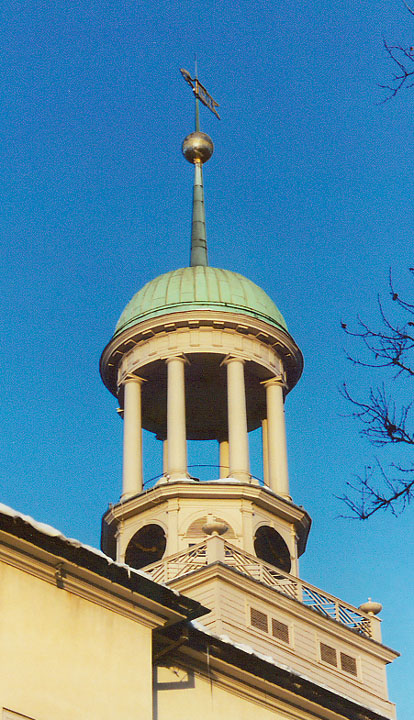 bell tower of the Central Moravian church
Provincial synods exercise legislative authority delegated to them by the component congregations. The two American provinces, together with the German and British branches of the Renewed Church of the Unity of the Brethren, are under the overall jurisdiction of a general synod, which meets every ten years.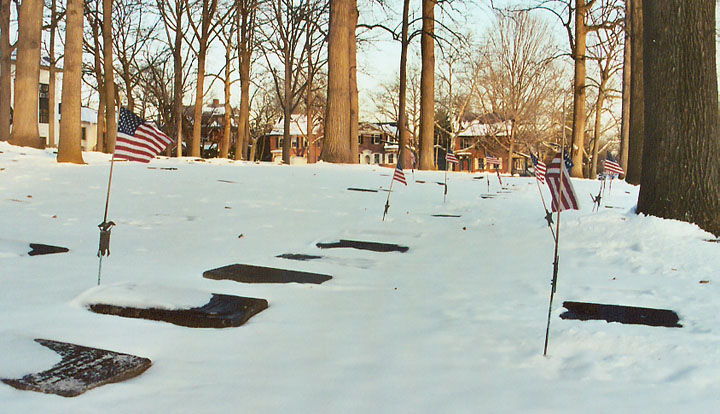 "God's Acre"
Moravian burial ground
(all graves with flat stones)
The Moravian Church conducts missionary work among the Native Americans, the Inuit, and in many foreign countries. Moravian institutions of higher education include Moravian College in Bethlehem, Pa., and Salem College in Winston-Salem, N.C. The official organs of the two American provinces are The Moravian and The Wachovia Moravian.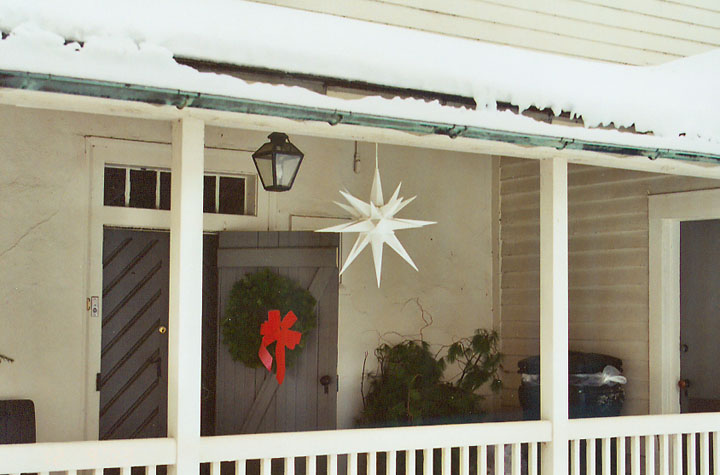 entrance to the "Gemiene Haus", the Community House
(first building erected as a log cabin, later covered with white siding)
The Moravians have no specific creed, but their tenets agree in substance with those incorporated in the Apostles' Creed and the Augsburg Confession. The Bible is the only guide to faith and conduct. Infant baptism is practiced, but full church membership requires only a voluntary profession of faith. Congregations follow a liturgical form of worship; many retain the love feast in imitation of the ancient agape. Special stress is placed on fellowship and missionary work. Moravian church music, especially singing, is known worldwide. The Moravian Church in America is noted for its unity.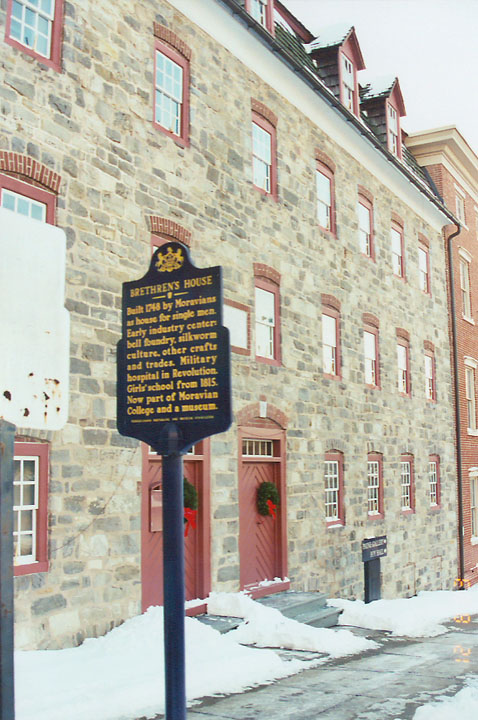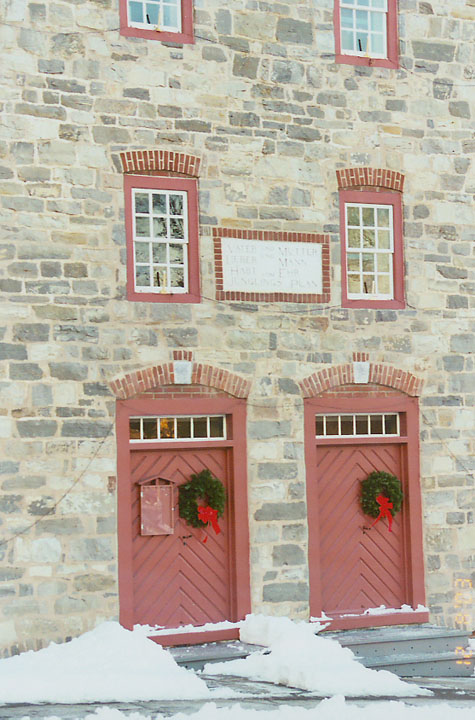 Brother's House
The first Moravians in America settled in Savannah, Georgia, in 1734, but moved to Pennsylvania six years later. About 1740 other Brethren, immigrating in groups, settled Bethlehem, Nazareth, and other Pennsylvania towns. Another group founded Salem (now part of Winston-Salem), N.C., in 1766. For a full century, residence in Moravian communities was closed to outsiders, but this policy was abandoned after 1856.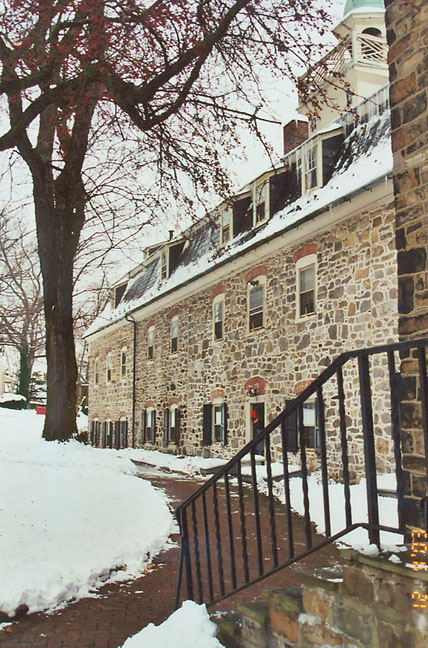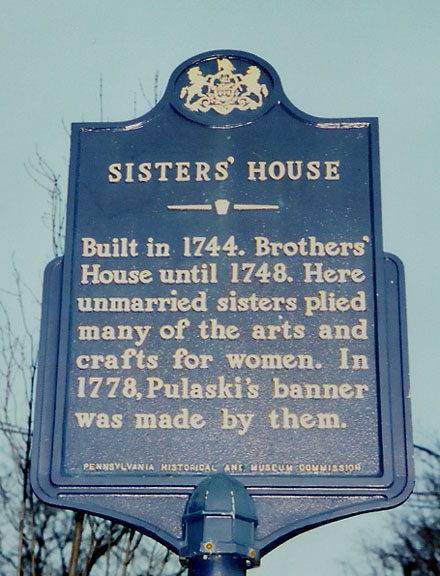 Sister's House
In the early 1990s the Moravian Church in America reported about 52,200 members and 162 separate churches.

Text from Microsoft Encarta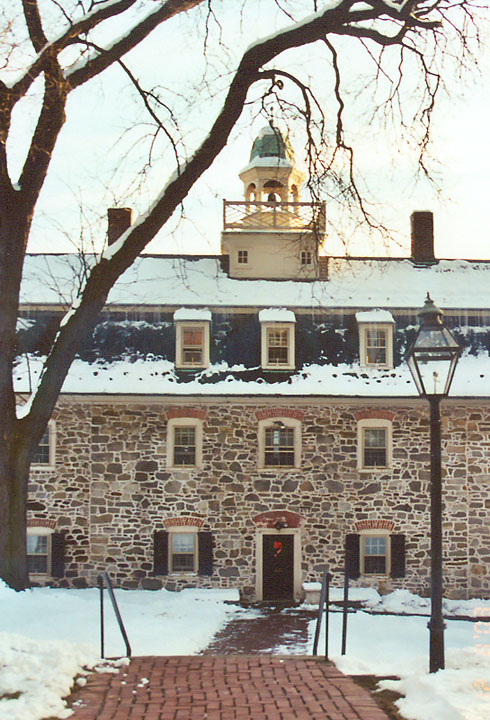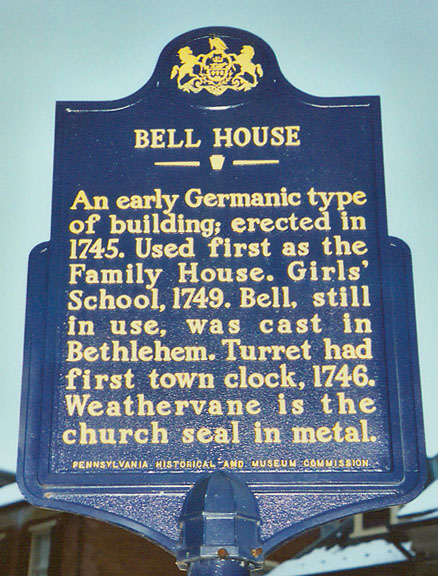 Bell House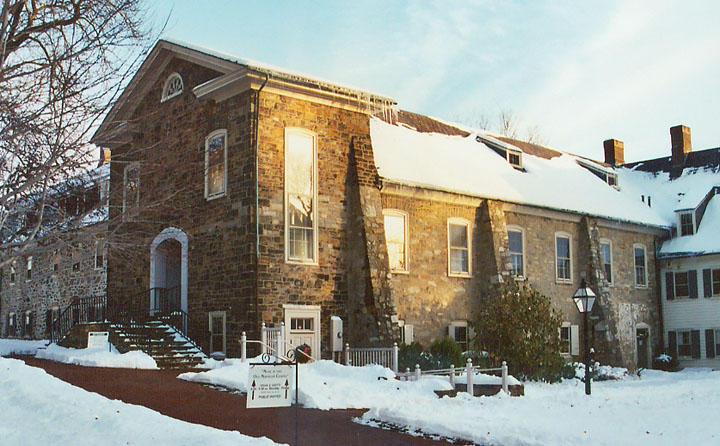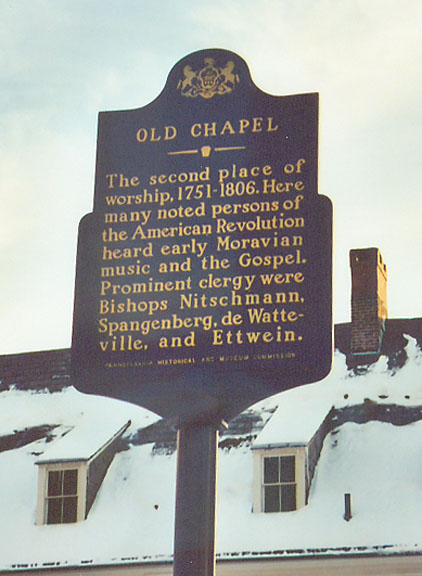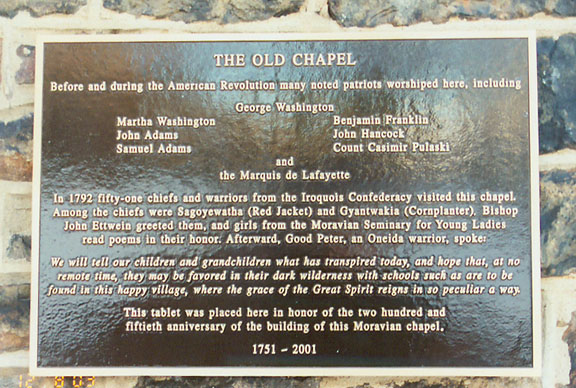 Old Chapel

"Putz"
Moravian implementation of the traditional Christmas Crèche
(laid out on a bed of moss and pieces of wood)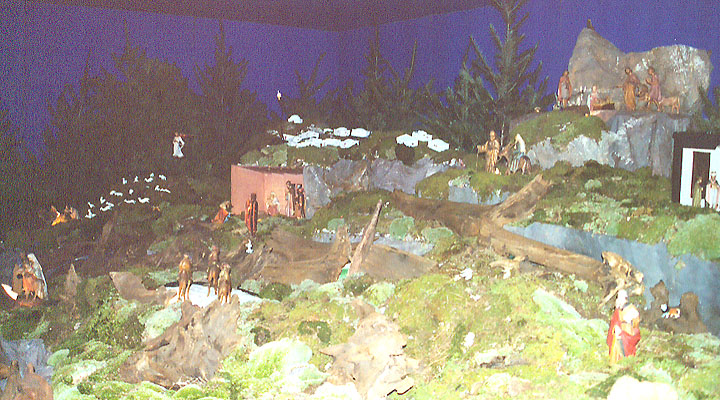 at the Central Moravian church, Bethlehem, Pennsylvania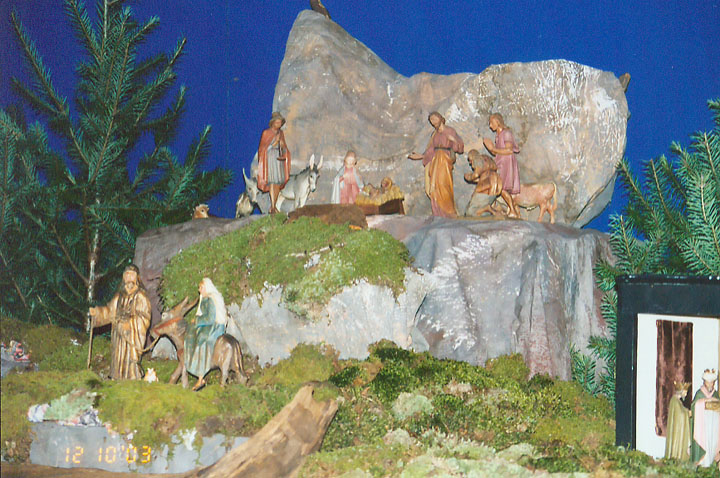 detail of the manger scene
and the flight into Egypt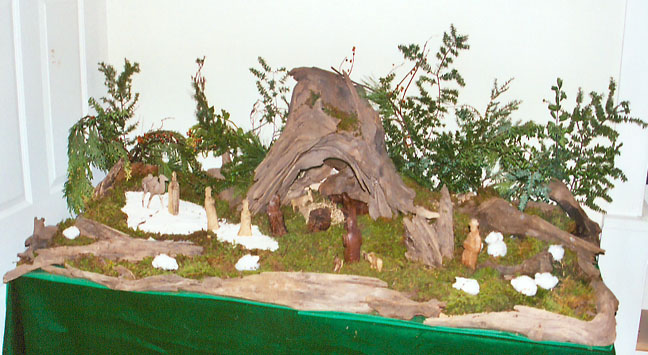 a Putz in a residence