Lake Bled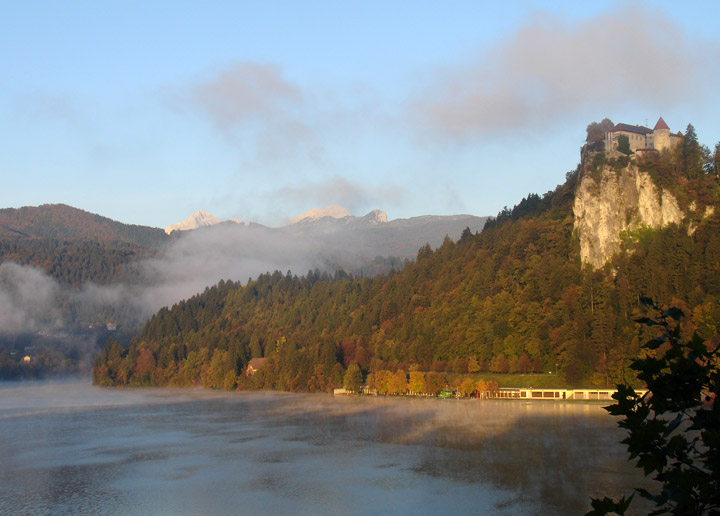 morning mist over Lake Bled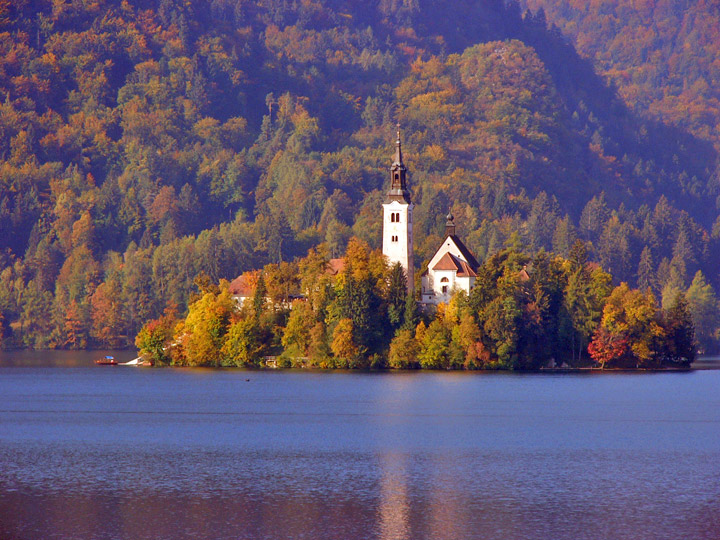 Lake Bled Island
The island in the middle of the lake has for centuries been a symbol of Bled, a destination which attracts visitors from all over the world. In ancient times, our ancestors worshipped Živa, the Slavic goddess of love and fertility, on the island. Later, Christian pilgrims frequented the island to praise St. Mary.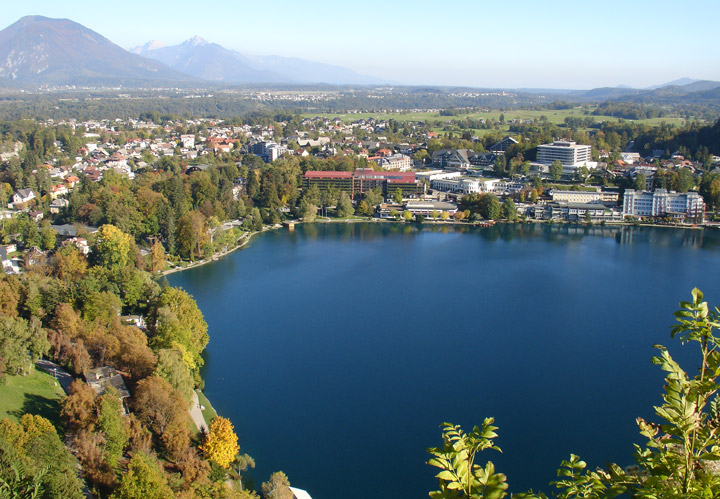 the town as seen from the castle
The town of Bled was first mentioned in writing a millennium ago on April 4 1004, when the German Emperor Henry II donated the land to Albuin, the Bishop of Brixen. The town prospered in the Middle Ages due to an influx of pilgrims. The first true tourists began to visit Bled in the 19th century to benefit from the healthy climate and thermal waters, the curative powers of which had been discovered by the Swiss doctor Arnold Rikli. Guesthouses and hotels sprang up to cater for the needs of visitors. The town, which was said to be the most beautiful thermal resort of the Austro-Hungarian Empire at the beginning of the 20th century, attracted many of the European aristocracy.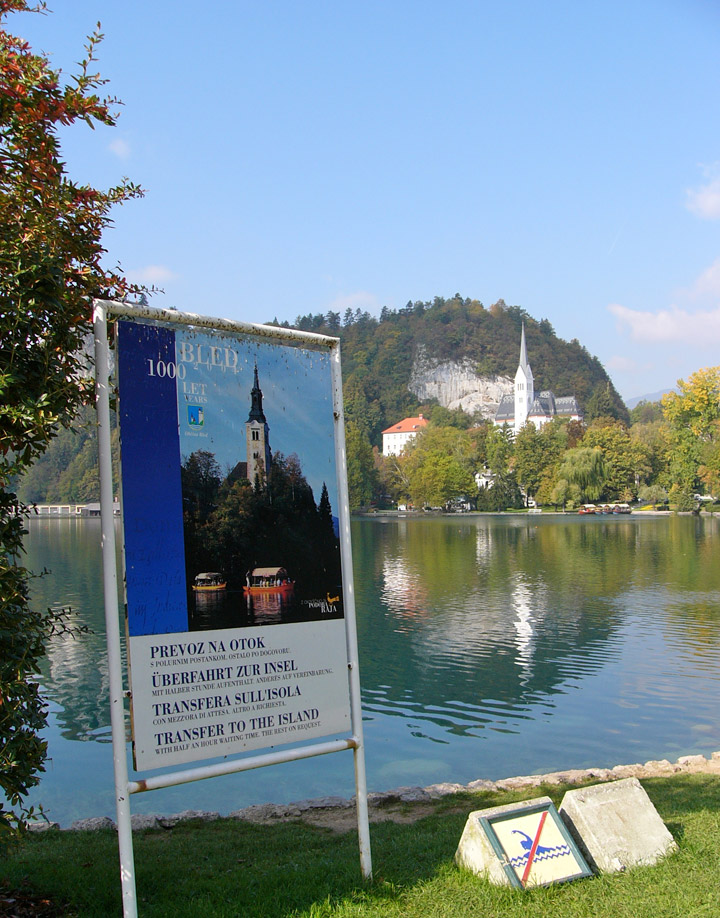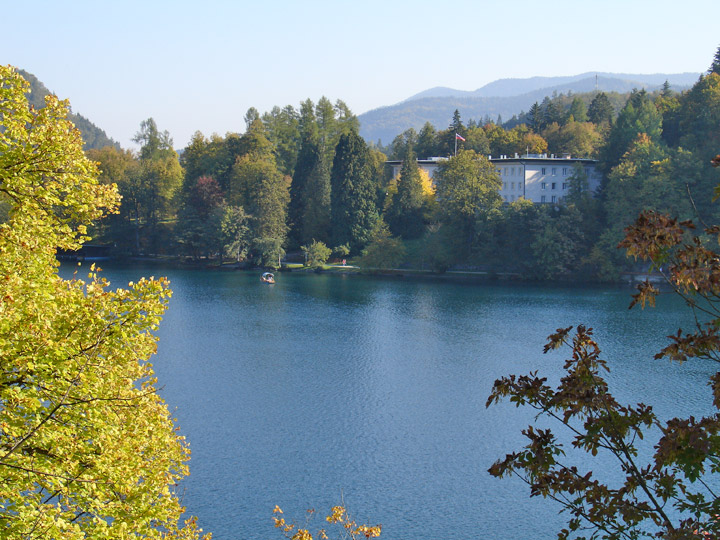 Vila Bled
After World War II, Tito, the President of Yugoslavia, was a regular visitor to Bled and hosted many eminent statesmen at Vila Bled, which he had chosen as a residence.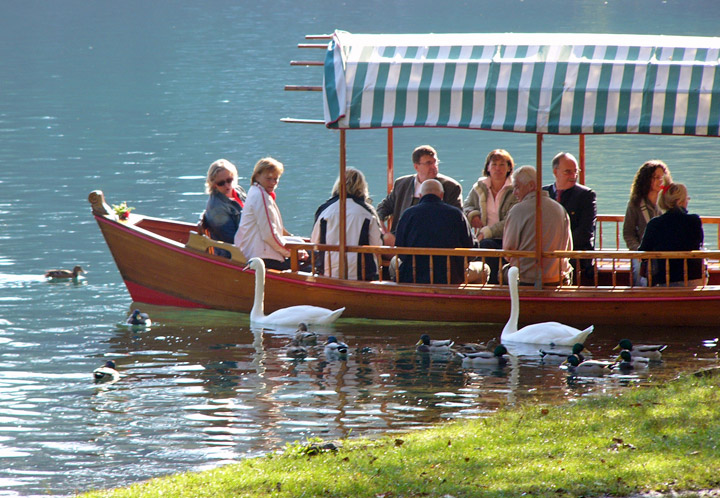 tourists on the lake
Bled, which has been frequented by curious travelers for decades, provides thousands of opportunities for seekers of beauty, relaxation, inspiration, peace and sporting challenges.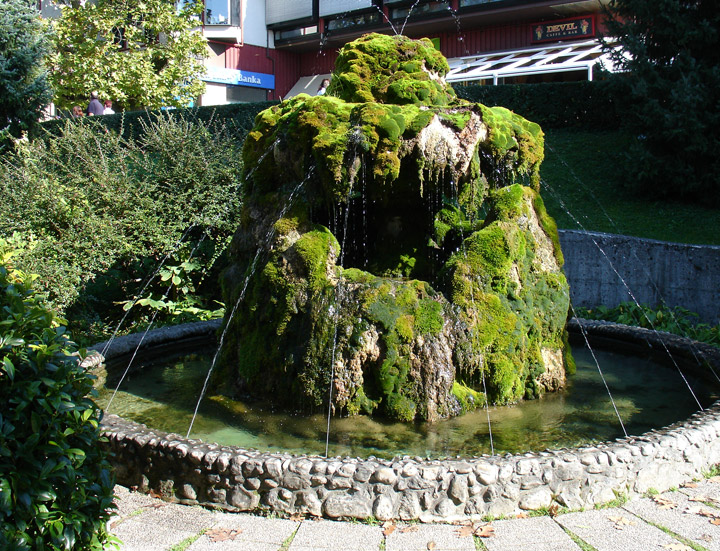 fountain covered with moss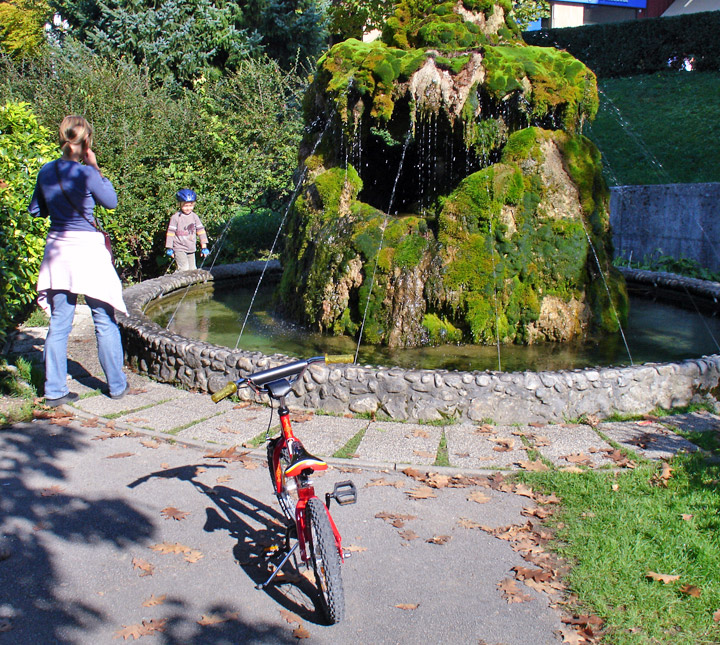 but yet an attractive play area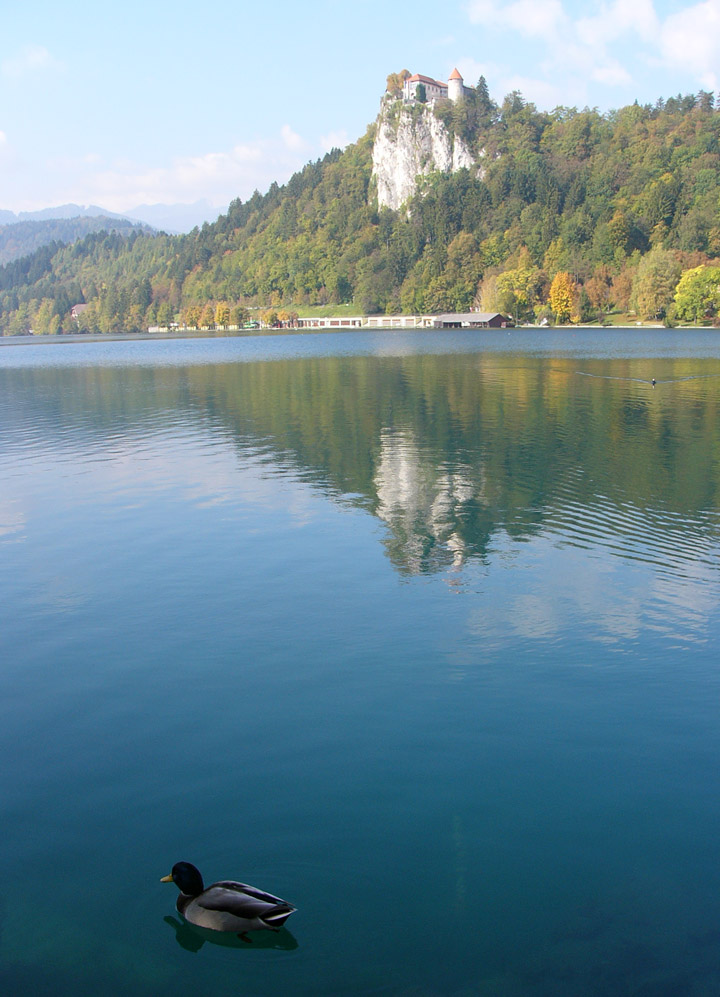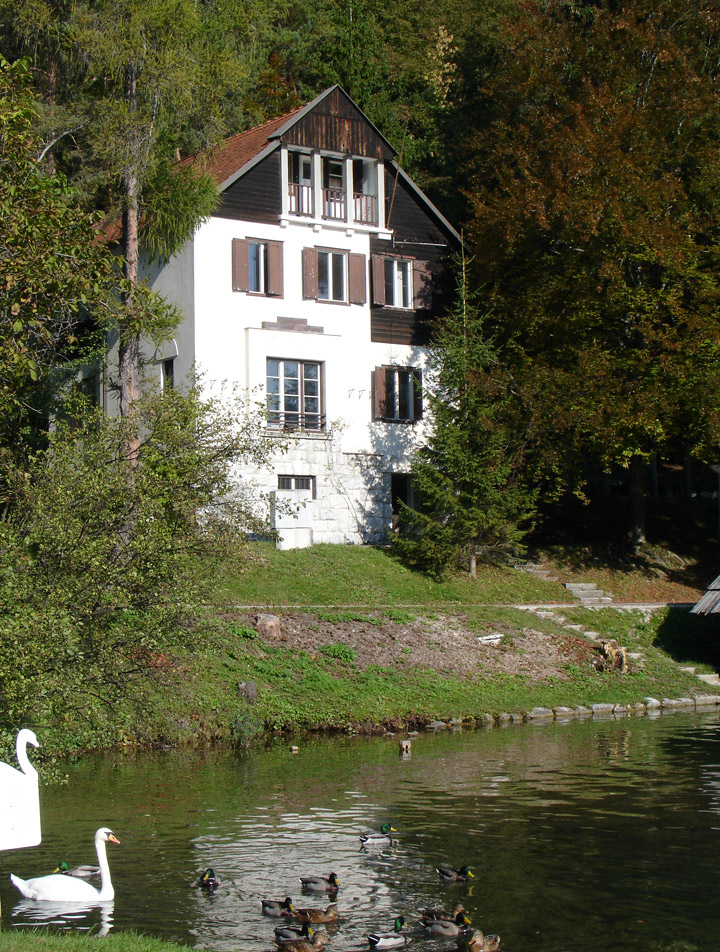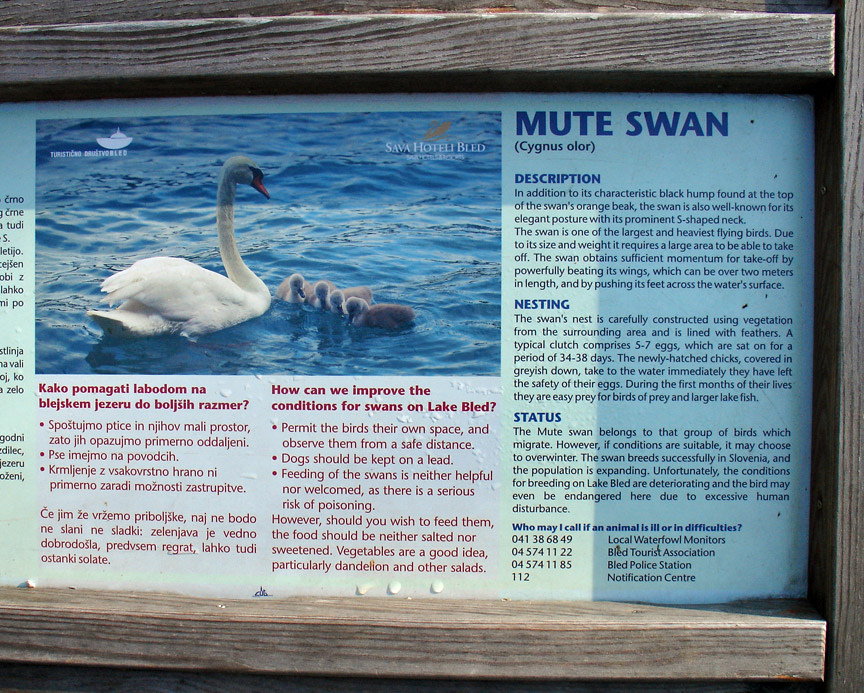 the swans
The lake, which is tectonic in nature, was formed when the Bohinj glacier receded. It is 2,120 m long, 1,380 m wide and up to 30.6 m deep.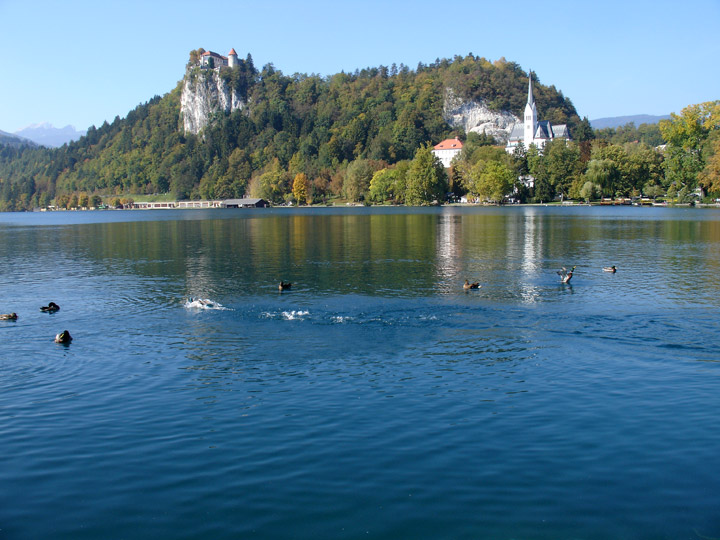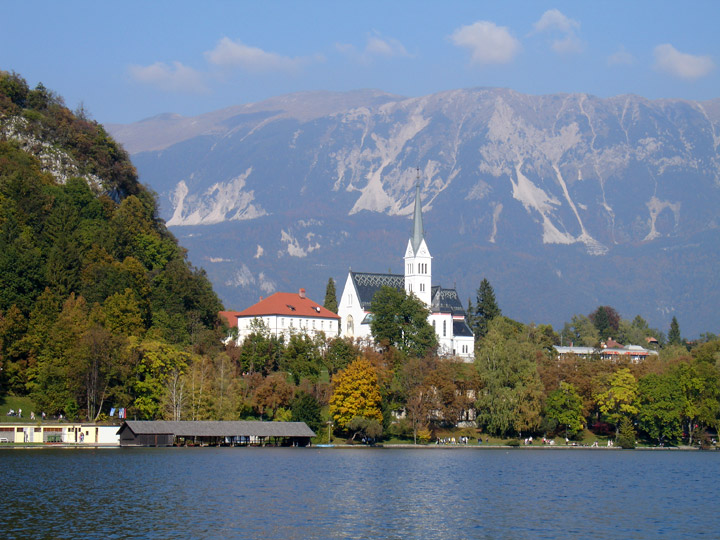 the Julian alps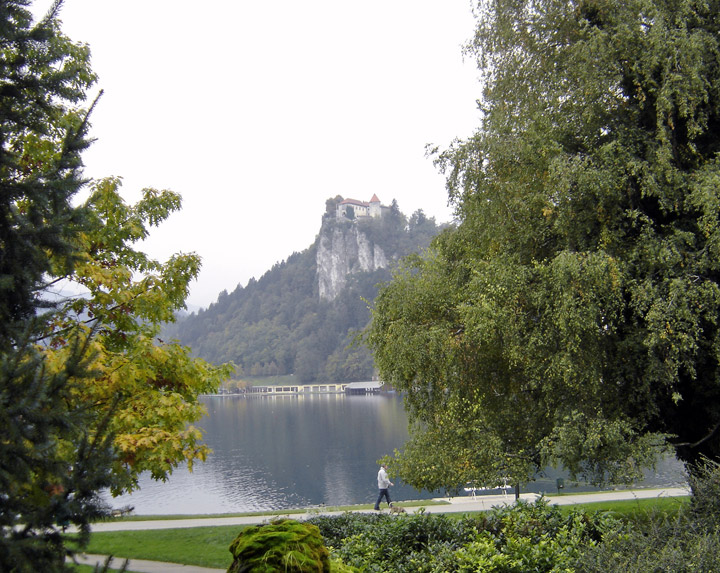 the castle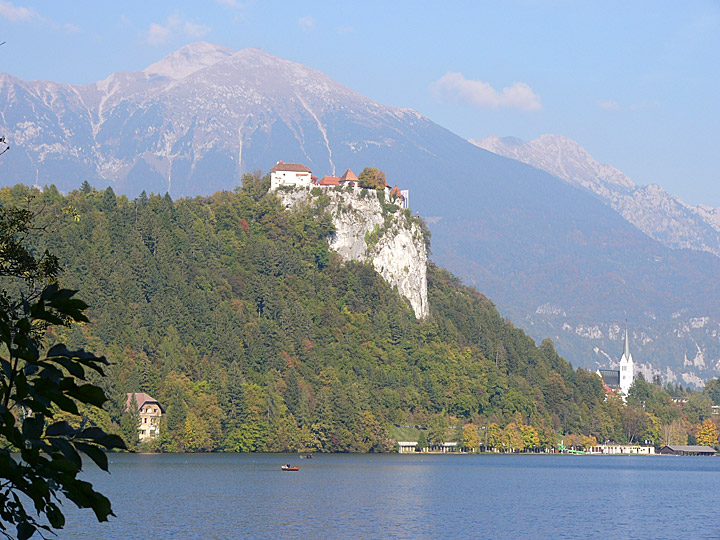 the castle and the mountains
The lake has no larger natural inflows other than a few small springs. The thermal springs in the north-eastern part of the lake supply water to the swimming pools of the Grand Hotel Toplice, the Park Hotel and the Golf Hotel.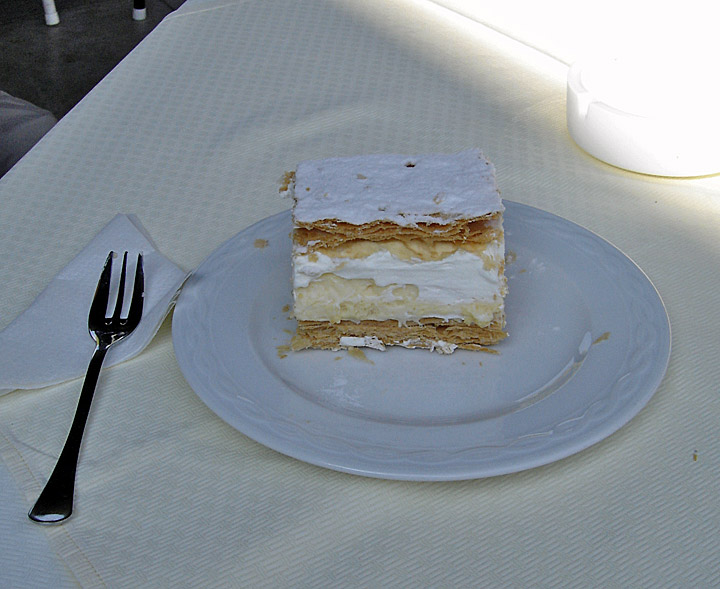 Cream cake: Kremsnite
Cream cakes are a symbol of Bled cuisine, which have been well-known to visitors for decades. This light dessert is available in practically every patisserie, coffee house and restaurant in Bled, but there is only one original cream cake. Ivan Lukačevič, a former chef of the patisserie of the Park Hotel, spent some time testing various recipes and was finally successful. It is in this patisserie where the true and original cream cakes are still baked and sold at the café opposite the Park Hotel on the shores of Lake Bled as well as other outlets of this hotel.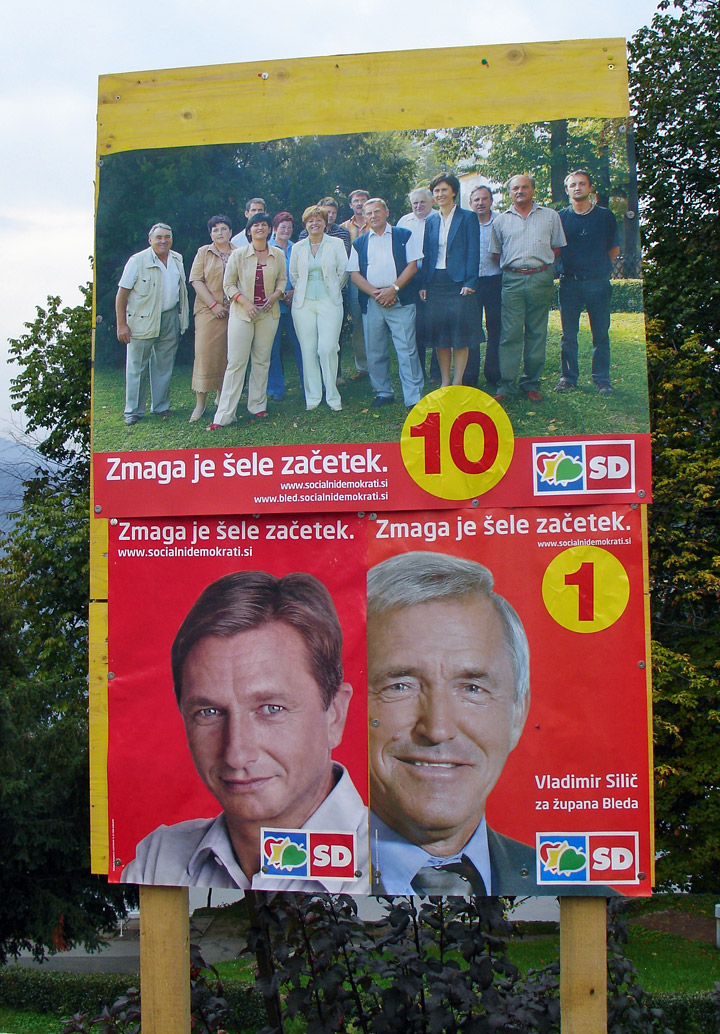 political candidates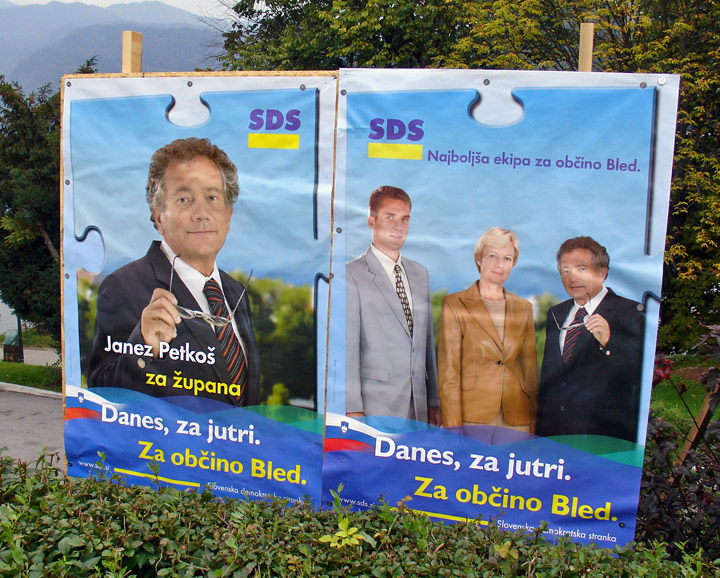 and from the opposition
---
---